The Hanging Flume in southwestern Colorado are a unique testament to the gold rush that invaded the state in the late 1800s and left just as quickly a few years later. The 10-mile Flume rests above the Dolores River in Dolores Canyon, and its remains are still visible today.
History
In 1888, the 12-year-old state of Colorado got gold fever. Miners from around the country flocked to Telluride with gold pans and pickaxes, betting on their own ingenuity and luck to make or break their fortunes. Gold mining businesses were quick to jump on board.
The Montrose Placer Mining Company was one such business, and it quickly invested in the popular hydraulic mining methods of the time, which required a wooden flume drilled into the side of Colorado's cliffs.
Building the Flume took 3 years, and for another 3 years after it was built, the Flume's various owners failed to make any money with it. When the Wall Street "Panic of 1893" hit the country, the Flume and Colorado gold mining both fell out of favor. The Flume was abandoned, and gradually this important part of history began to deteriorate.
The Ruins Today

Today, what remains of the Flume is listed on the National Register of Historic Places as well as the Endangered Places List of Colorado Preservation. It attracts thousands of tourists and locals alike every year, though much of the Flume has fallen into disrepair and is not considered safe for exploration.
In the last decade, scientists, historians, and engineers have banded together to research the Flume and discuss the possibilities of preservation. Despite the rusted remnants and the seemingly unsteady nature of the remains, the overall structure is sound. Iron dug deep into the mountainside remains intact, and the wooden structure has been sheltered from the elements due to the protective nature of the canyon where it resides.
Talks of restoration are underway, though completion of such a project would take several years and thousands of man hours. But there is at least hope this century-old piece of history may yet be saved.
Visitor Information
Over the last 100 years, what's left of the Hanging Flume has been scrapped for money, salvaged for parts, vandalized, and weakened.
Due to the dangers involved, no tours are available. However, the state has provided an official viewing turn off along Colorado Rt. 141, the Unaweep/Tabeugach Scenic Highway, which lies southeast of Gateway and northwest of Uravan. From here, visitors can view the Flume's remains without venturing too close.
In 2012, a 40-foot section of the Flume was reconstructed as a test by engineers and archaeologists trying to understand the original construction methods used. The results are visible from Montrose County Y11 at the confluence of the Dolores and San Miguel rivers. Though Y11 is a simple dirt road, it is drivable by 2WD car, though larger trucks may want to stay back.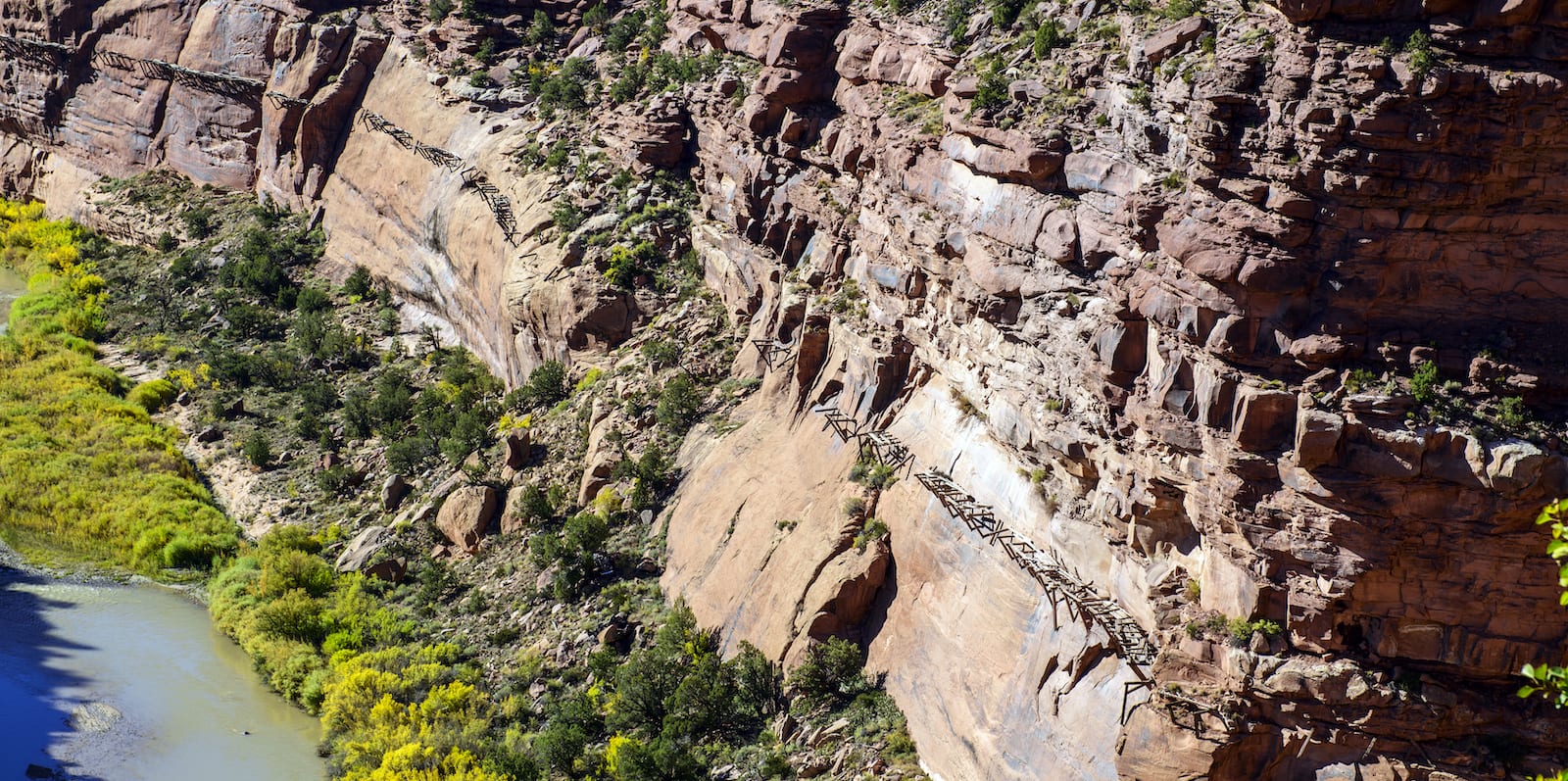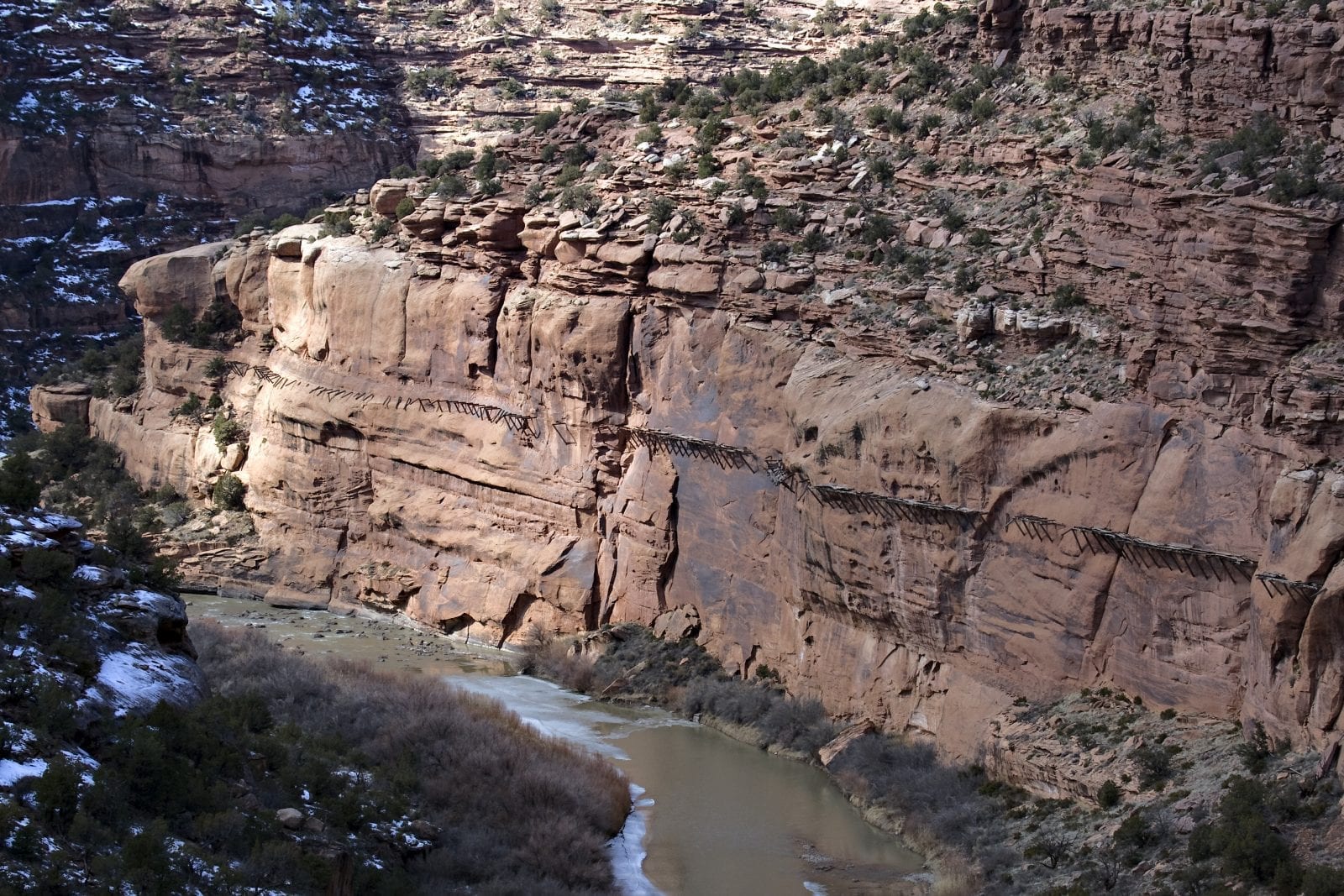 Details
Address: CO-141, Paradox, CO 81429
Nearby Towns:
Season: Year round