Clear Creek offers adventurous rafting trips close to Denver. The narrow creek rages through exciting twists and turns on its way downstream from Idaho Springs. One cool factoid on this river is that Clear Creek is the steepest commercially rafted river in Colorado, meaning more rapids per mile.
There are beginner, intermediate and advanced trips offered down this narrow river. The season typically runs from the middle of May through August. Clear Creek provides plenty of technical and adrenaline-packed rapids, if that's what you're looking for.
Rafting Trips on Clear Creek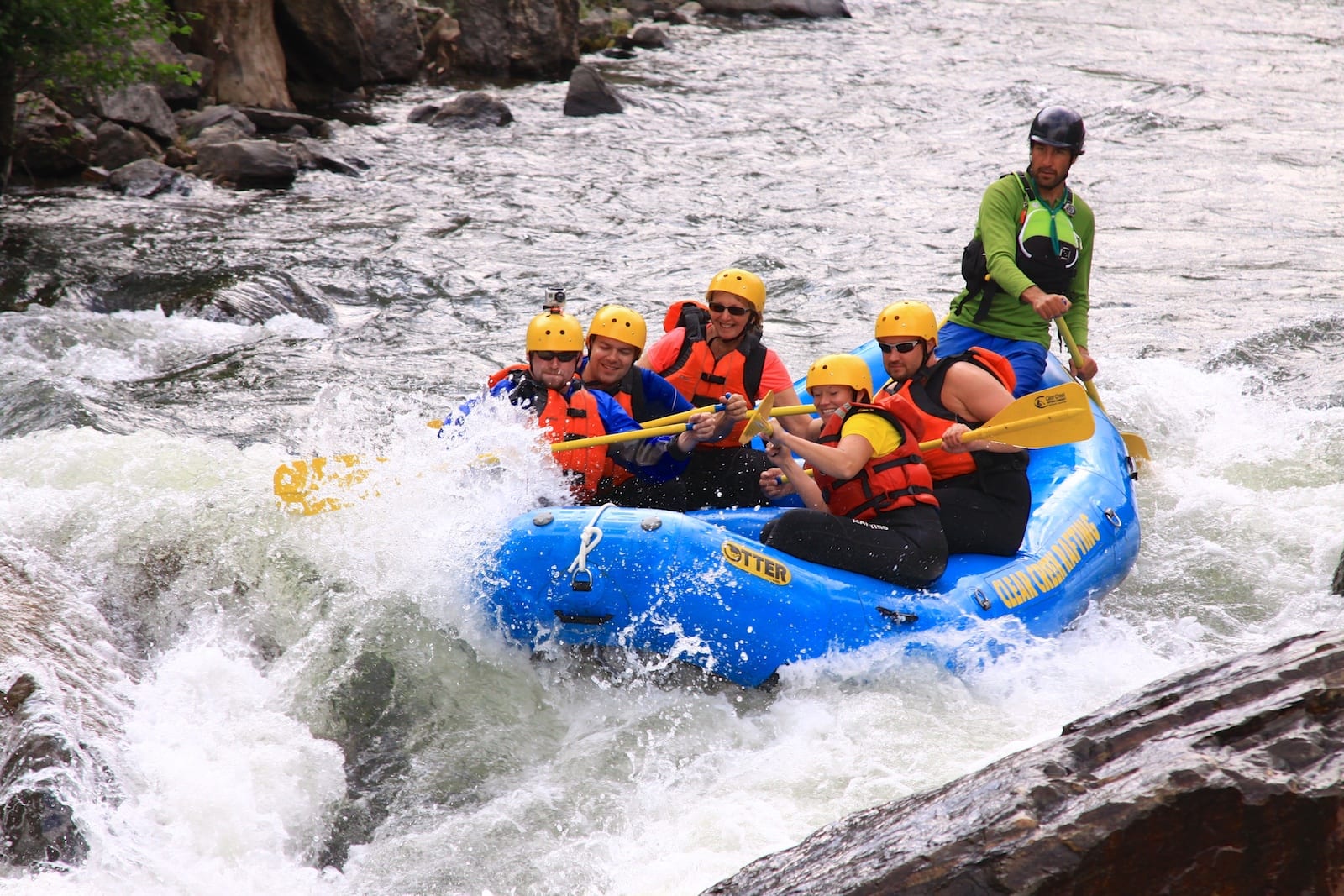 Quarter, half and full day expeditions are available. There are a number of different outfitters located around Idaho Springs, which offer guided trips down Clear Creek.
Clear Creek River Whitewater Rafting Difficulty – From Dumont to Golden, there is whitewater rafting available for riders of all abilities on the Clear Creek River. The route contains Class II – V rapids, with many access points to design the ideal journey for your group's experience level.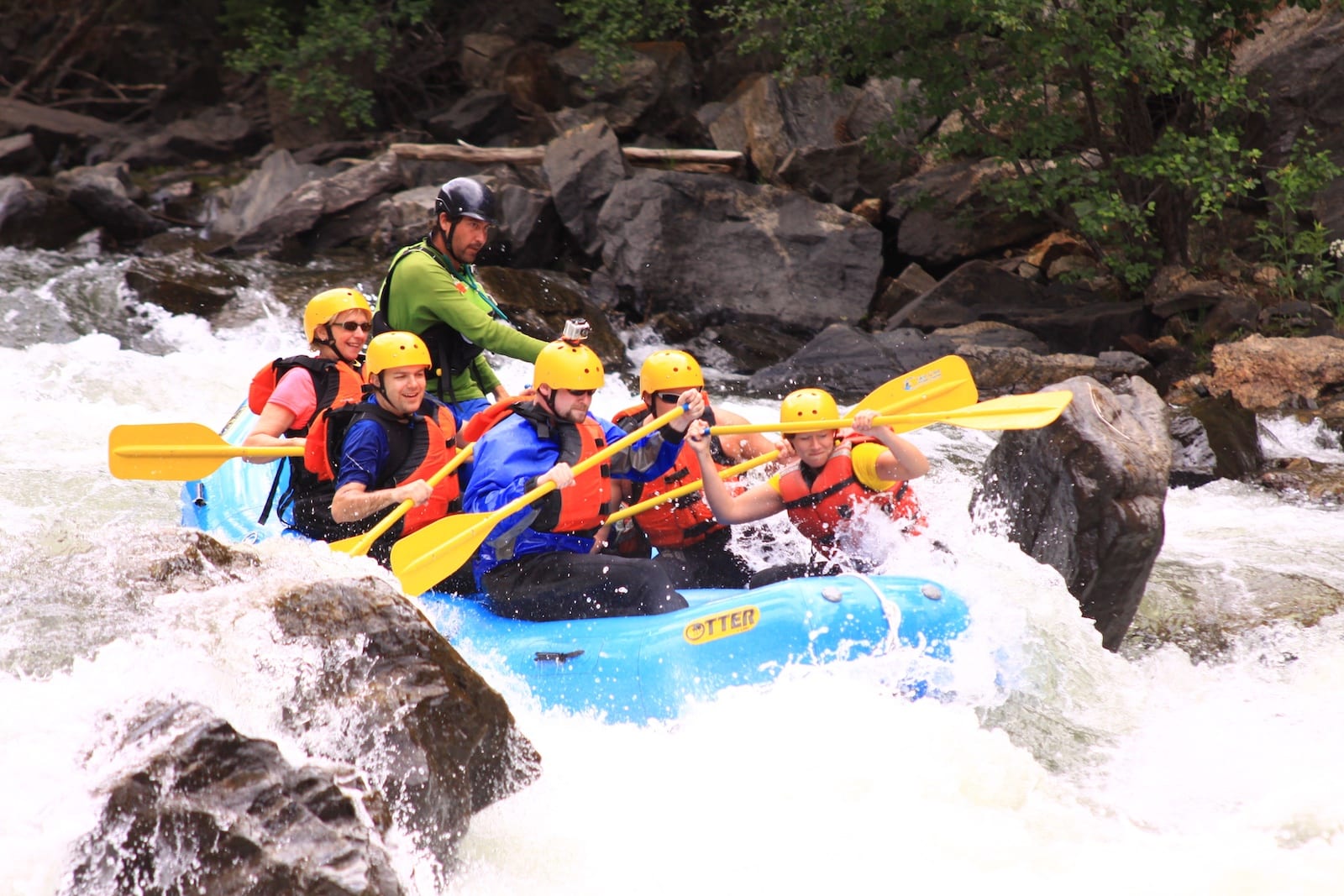 Here are the most popular whitewater rafting sections of the Clear Creek River:
Dumont
Beginning in the town of the same name, the first popular whitewater rafting portion of the Clear Creek river is known simply as the Dumont section. The route flows through 5.5 steep miles of Class III – IV whitewater rapids before reaching the town of Idaho Springs. From here, riders can take-out or continue on the second half of the Dumont section to Kermit's Access. The Dumont section is fast and exciting, but not overly technical for beginner rafters.
Upper Clear Creek
From Kermit's Access, the Upper Clear Creek section of the river brings up the intensity a bit with additional steep Class III – IV rapids. For 3.6 miles to the Highway 6 / 119 access point, the Upper Clear Creek is a brief, but tremendously exciting run with intimidating rapids such as the Cabbage Shredder.
Black Rock
Next, Black Rock is the most difficult section of Clear Creek and is rarely chosen among commercial rafting companies. Black Rock is extremely technical, with Class IV – V rapids spanning steep and narrow waterways for a total of 6.5 miles. This section is reserved for advanced riders.
Lower Clear Creek
Ending in Golden, the Lower Clear Creek is a great section for whitewater rafting, close to Colorado's largest metro area. This 5.7 mile stretch of the Clear Creek canyon contains Class III – IV rapids, which are perfect for intermediate rafters looking for an exciting day on the river. The route largely parallels Highway 6 with midpoint access available at Tunnel #1. Commercial trips are less popular in this section, with smaller portions being popular for exciting floats.
Clear Creek Rafting Guides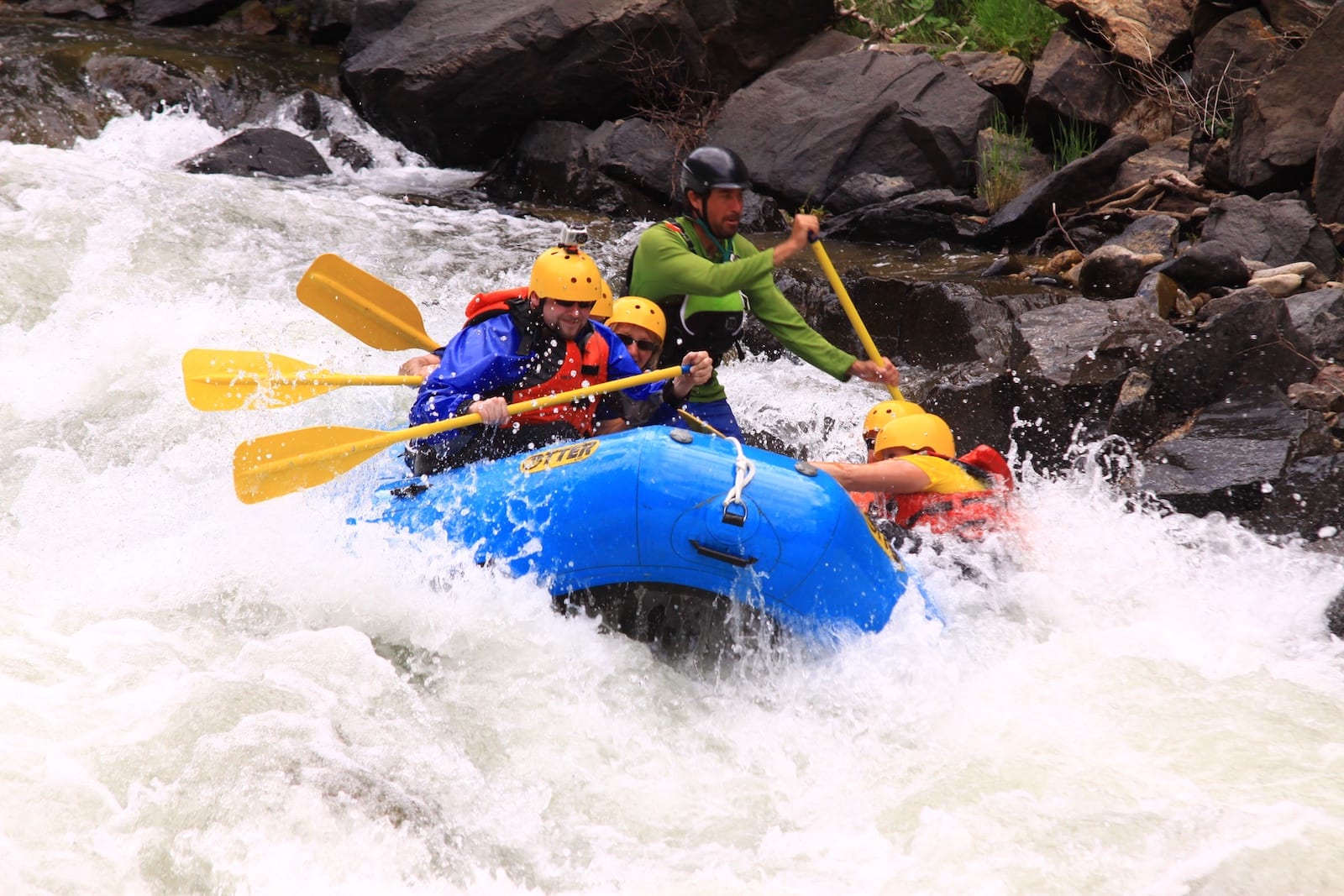 Activities near Clear Creek
Clear Creek River is one of the most easily accessible whitewater destinations in Colorado. Just 30-45 minutes from Denver, a partial day trip whitewater rafting on the Clear Creek River can be complemented by one of the many attractions that the Mile High City has to offer. While in the Front Range, visitors can also enjoy the amenities, history and wilderness around Idaho Springs and Golden.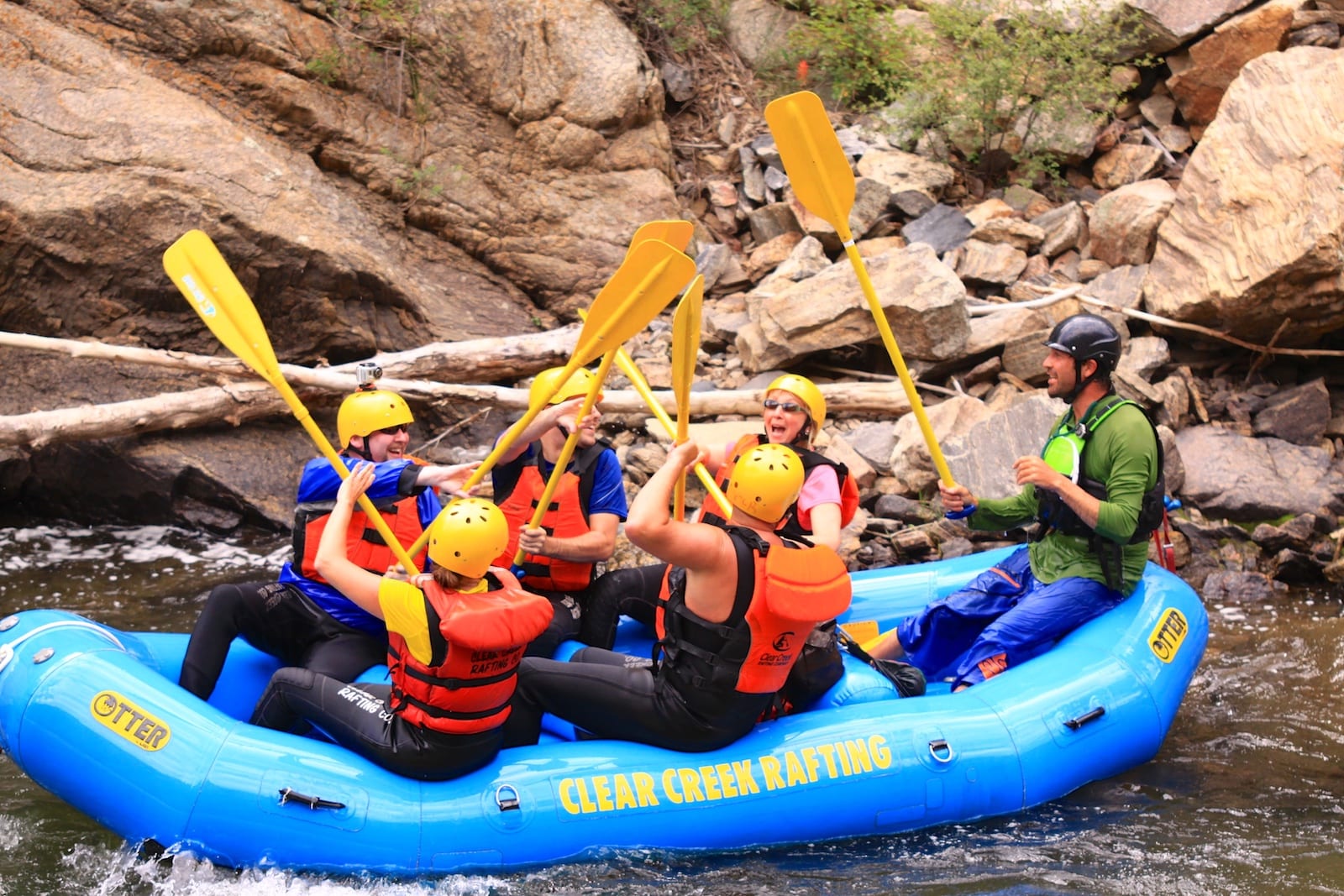 Details
Nearby Towns (following river west to east):
Season: Mid May to Mid August
Class: II to V
Latest in Clear Creek