[Aerial of Denver, Colorado. Photo: Ron Reiring] Like Broomfield, Colorado, Denver has a consolidated city and county government. The city of Denver, the 22nd-most populous U.S. city, serves as the state's capital. Denver City was a mining town founded in 1858 during the heady days of the Pike's Peak Gold Rush.
Denver's estimated population in 2013 was 649,495. It's the most populous municipality in Colorado and the second-most populous county in Colorado.
The Trust for Public Land reported in 2013 that Denver had the 17th best park system among the top 50 most highly populated U.S. cities. A 2011 study designated Denver to be the 16th most walkable of the 50 largest U.S. cities.
Visit the Denver County Government website.
County Towns
Adjacent Counties
Special Events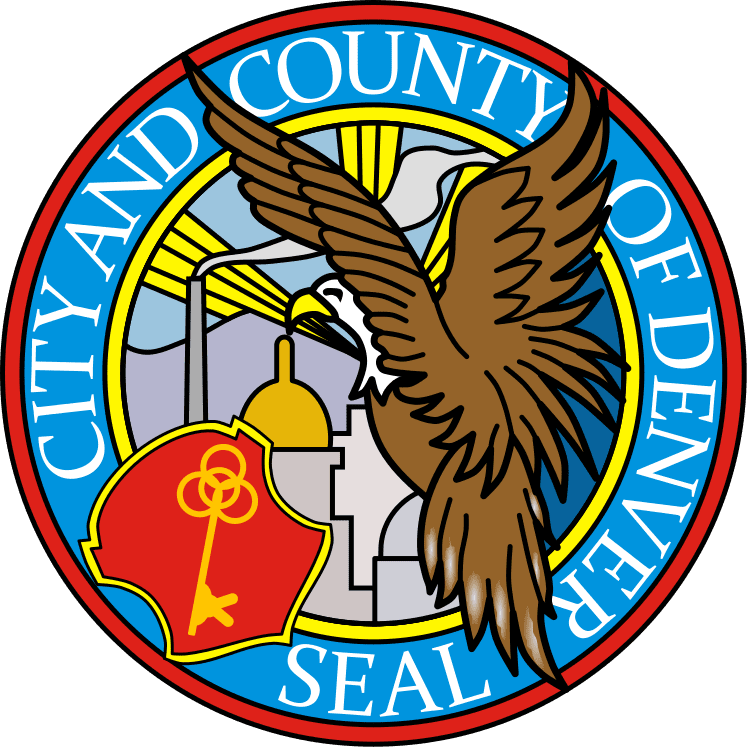 Popular Posts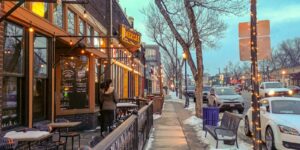 Quick Guide to the Best Neighborhoods in Denver – It's no surprise to locals that Denver's one of the fastest growing cities in the country. There's a lively neighborhood lurking around every corner, with plenty of top places to live and visit in the Mile High City. The…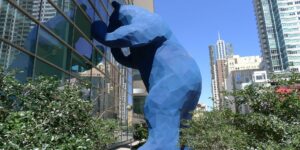 Denver's Big Blue Bear Statue – Denver…home to the big blue bear? For those not from Colorado or those who have never visited, the term "big blue bear" may not hold much meaning but it does for those who call the Centennial State home and for those who…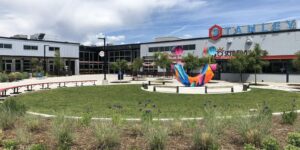 Denver's Food Halls | Where to Eat, Drink, and Be Seen – With the opening of The Source back in 2013 the somewhat new concept of modern food halls was brought to Denver. Craft beer, coffee, spirits, wine, and food all in one place. That's exactly what The…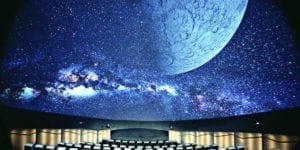 Discover Another World at these Two Colorado Planetariums – Experience a mesmerizing journey into outer space all year long at two of Colorado's top planetariums. Both Denver and Boulder are home to a first rate planetarium, which feature a variety of…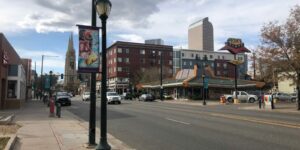 Colfax Ave: 15 Things to do While Visiting Denver's Iconic Main Street – Whether you're a longtime resident of the Mile High City or you're visiting for a couple of days, Denver's historic main street, Colfax Avenue, (aka "the longest, wickedest street in America") is…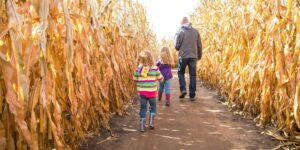 8 Captivating Corn Mazes Around Denver – Pumpkin patches, haunted houses, and corn mazes, oh my! It's that time of year again. Neighborhood streets are lined with the latest ghoulish decorations and families and friends flock to nearby farms and gardens to pick…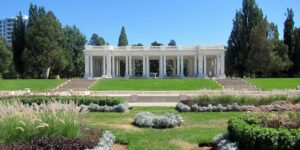 10 Creepy Real Stories That Happened in Colorado – At first glance, Colorado doesn't look like a particularly scary place. Whether you're stuck in Denver traffic or enjoying a weekend skiing in the mountains, nothing overt about the Centennial State makes it odd…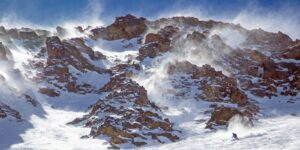 12 Closest Ski Resorts to the Mile High City – With Colorado being home to the Rocky Mountains it's no surprise that the state boasts some of the world's best ski resorts. What may surprise visitors though is how close Denver is to the world-class skiing that Colorado is…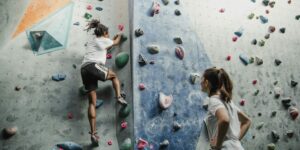 Best Indoor Climbing Gyms near Denver – When it comes to rock climbing near Denver, there are plenty of opportunities to reach new heights, both outdoor and indoor. Whether you are looking to add to your winter fitness routine, join a local climbing community, or…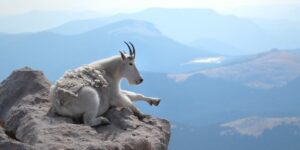 10 Terrific Day Trips from the Mile High City – There's no doubt about it. With an almost 20% increase in growth since 2010, Denver is much more crowded than it used to be. Fortunately for residents, the capitol city also happens to be in close proximity to some of…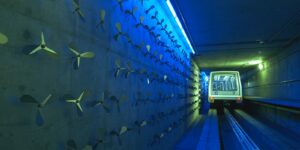 Denver International Airport Conspiracy Theories and the Surrounding Facts – Since construction of Denver International Airport (DIA) was finished in 1995, the newest airport in the United States since the 1970's, there have been innumerable conspiracy theories…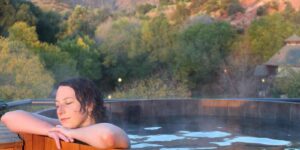 6 Closest Hot Springs to the Mile High City – One of the country's fastest growing metropolitan areas, the Denver Metro boasts more than 3 million residents who love their backyard of world class outdoor recreation. And one of the state's most treasured natural…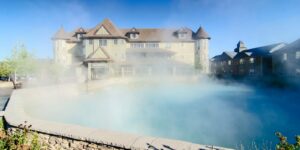 The Ultimate Colorado Hot Springs Loop Road Trip – Sourced from deep under the Rocky Mountains, there are dozens of hot springs that exist around this great state. With both spa like resorts and free primitive pools to choose from, you should be able to find a hot…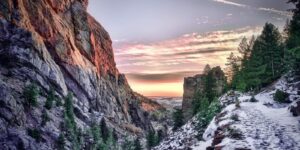 10 Stunning State Parks around the Denver Metro – When strolling down 16th Street Mall or sitting in Coors Field, it may feel like you're quite a distance from nature, but there are several Colorado state parks within an easy drive from downtown Denver. At these local…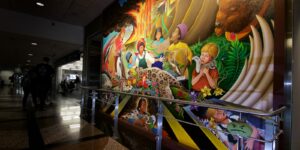 How D.I.A.'s Murals Feed Conspiracy Theorist – Among some of the strangest art that populates the surrounding grounds and terminals of Denver International Airport (DIA) are two murals that were commissioned and installed when the airport was being built in…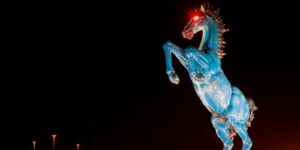 Blucifer: The Story of Denver Airport's 'Blue Mustang' Sculpture from Luis Jimenez – When it comes to Denver International Airport (DIA), there are many conspiracy theories floating around. Everything from the barbed wire fence along the perimeter facing…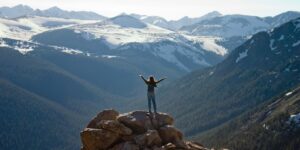 Save these Days: Free Colorado Attractions – There are a lot of free things you can do in a state like Colorado. You can camp under the brightest stars or hike up the highest peak, without ever dropping a dime. And if you remember these dates, you can save money…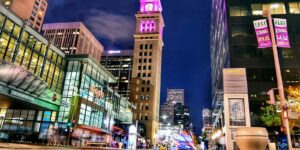 Denver's Sister Cities – Denver, CO is a participant in the non-profit Sister City International program. This idea of international relationships allows for towns or cities in different areas of the world to be linked together with the intention of fostering…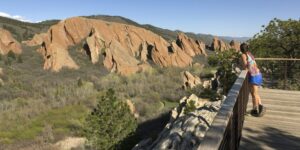 Best Day Hikes Near Denver Under 3 Miles – For Denverites, one of the best perks of living in the city is having access to both "city life" and nearby hiking trails. But schedules can get busy, I-70 is always busy, and sometimes you just don't want to spend half the day getting…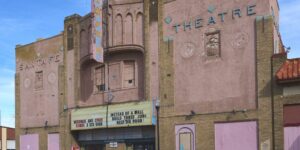 Colorado's Top Creative Districts for the Arts – Colorado has plenty to offer adventure seekers, outdoor enthusiasts, photographers, and yes even the art buff. While the state is known for its 300 days of sunshine, epic powder, and scenic mountains; it is also…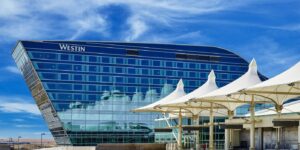 Top Hotels Near Denver Airport – Denver's International Airport has become a major hub for regional, national, and international travel and continues to grow every year; making it one of the biggest airports in the world. Whether you are traveling for business or…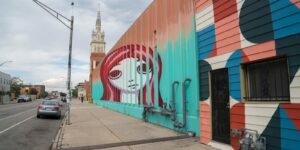 5 Unique And Unexpected Experiences In Denver – Denver, also fondly called as The Mile High City, Queen City of the Plains, and the Wall Street of the West, is one of the most interesting and most captivating cities in Colorado. With its total area of 155 square…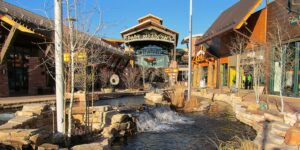 9 Best Malls & Shopping Areas around Denver – Sometimes Amazon won't cut it and you still prefer to go to the shopping centers. The Denver metropolitan area boasts dozens of shopping centers, with a number of notable malls and shopping districts. Most suburbs…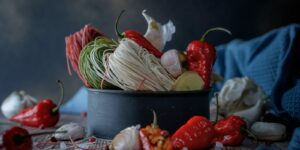 Top 5 Denver Cooking Classes for the Home Chef – With its focus on eating fresh and healthy, Denver offers a myriad of cooking classes and schools to match. For the occasional home cook to the seasoned restaurant chef, you'll find a range of classes…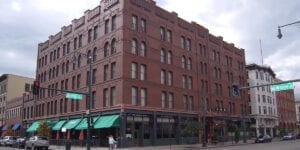 Top 18 Luxurious Hotels in Denver – Colorado's capital's city is loaded with luxury accommodations, providing a range of nice 3, 4 and 5 star hotels. Anytime of year Denver's a fun city full of growth and unique attractions. Most of Denver's luxury hotels are located…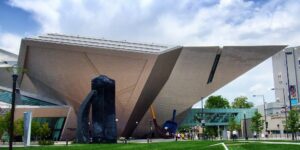 8 of Denver's Best Museums – While most think of New York City or San Francisco as a cultural hub of top museums and shows, Denver, Colorado has quietly become its own epicenter for art, science, and architecture. Over the years with Denver's expansion…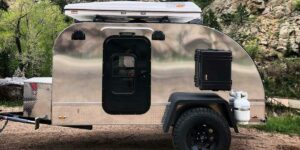 Where to Rent an RV or Travel Trailer near Denver – A campers paradise, the Rocky Mountains encompass the western half of the state, creating some of the best campsites in the country. And with an outdoor loving population and millions in the Denver…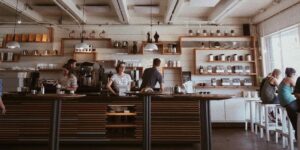 8 Best Coffee Shops in Denver for the Perfect Brew – Like craft beer and breweries, Denver is a capital for craft coffee and cafes. Most coffee Shops brew coffee from locally roasted beans, adding to the freshness of each sip. If you enjoy a great cup of coffee, it's…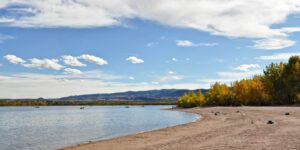 Cast a Line at the Best Fishing Spots Around Denver Metro – While the Colorado Rockies are notorious for their trophy trout, you don't have to travel west of the Front Range to find a top fishing spot. You can find some of the best places to fish in and around the Denver…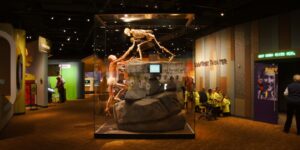 Take Your Kids to these Interactive Denver Museums – There are many museums in Denver that make learning fun for families. More and more museums are welcoming children with fun, interactive exhibits. Some even have dedicated areas for kids. So ditch…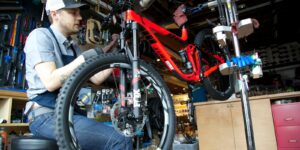 How Often Should You Service Your Mountain Bike? – Spring is here in Denver, and as the snow recedes and the temps rise it's natural to start daydreaming about the ensuing mountain bike season. Afterall the abundance of trails in Colorado are literally…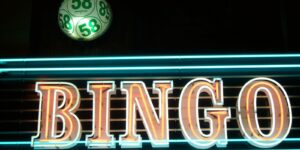 The 6 Best Places To Play Bingo in Denver – If you're traveling to or live in Denver, a great night out can include playing bingo! There are a number of great places in town to play money bingo in Denver. From bars with bingo nights to dedicated bingo halls, Denver has…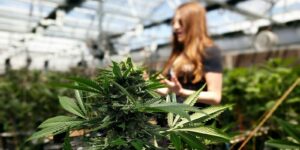 How Cannabis Tours are the New Brewery Tours – Legal cannabis had a large impact on our country in 2018, and that impact extended far beyond the product itself, changing trends in travel and tourism as well. Colorado is often thought of as having more breweries than…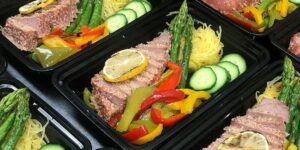 7 of Denver's Top Food Meal Delivery Services for Healthy, Effortless Eating – When it comes to dining convenience, probably no better time exists than now in Denver for easy access to chef quality cuisine. With a myriad of top food meal delivery services to…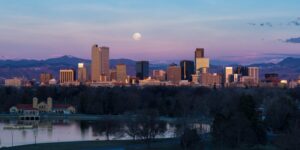 Big Reasons Why Denver is a Brilliant Travel Destination – Denver, Colorado, has become a prime travel destination in the United States in the past five years. One of the reasons more people have been traveling to Colorado does lie in the fact that it was one…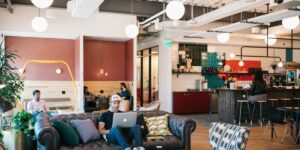 Mile High City's Top 5 Coworking Spaces – Whether you're a remote worker in need of a motivating space or an entrepreneur looking for creative collaboration, you can surely find some clever coworking spaces in the Mile High City. This way you'll ensure you get the…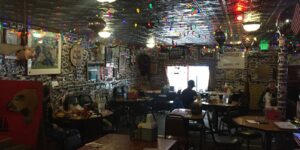 Top 6 Inspiring Places for Writers in Colorado – Could be, you already visited Colorado for skiing, hiking, horse riding, or tried the local craft beer. However, this winter might be just the right occasion to visit the state again, this time – with literary purposes…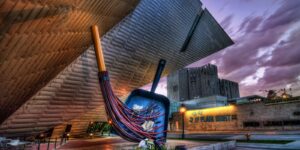 4 Cognitive Cultural Experiences in Denver – Denver is a vibrant city full of arts and culture. With hundreds of museums and art attractions around the city, you can experience the history and culture of a tantalizing amount of topics. See some memorizing art and…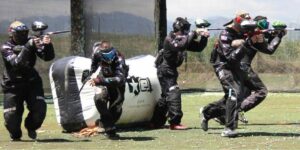 3 Popular Paintball Fields in the Denver Metro – Denver, Colorado is the perfect city for the person who loves paintball. The city has some of the most popular fields in the country visited by players from other states and abroad. With so many paintball fields to…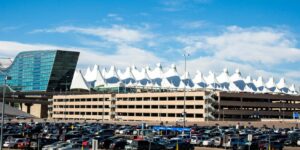 The Different Parking Options at the Denver International Airport – So, you've planned your dream vacation and made all the proper arrangement. Now, there is only one thing left to do. And, that is deciding where you are going to leave your car when you fly out of…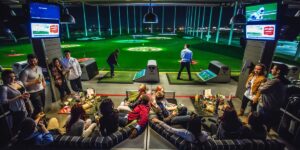 22 Dazzling Denver Date Night Ideas – Nightlife in Colorado's capital city is vibrant and varied. Denver offers more things to do on a date night than just dinner and a movie, or meeting up for a drink. Whether you're having a romantic night out with your longterm…
14 free fun things to do around Denver this summer – Love free stuff? Who doesn't?! If you're looking for great ways to explore around Denver, Colorado that won't cost a cent, look no further than these 14 great activities that you and your wallet will love. As the saying…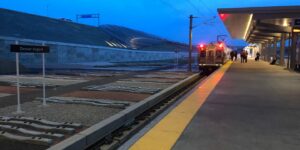 How to ride the A Line, aka Denver Airport Train – The start of your next international escape or regional jaunt is only a train ride away. Hop aboard the Denver Airport Train from Union Station to access flights around the state, country and world! Although it's…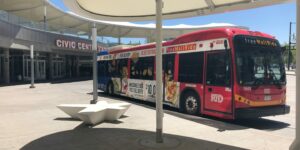 Tips To Help You Get Around Denver – It would be difficult to find a more exciting, and diversified city than Denver, Colorado. It's a major, metropolis that is near the Rocky Mountains. There are 200 mountain peaks visible from the city. And in the city is…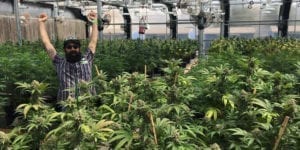 Toke A Look Inside Denver's Top Cannabis Tours – Colorado has long been a 420 friendly state, with its laid back culture and progressive attitude. Few were surprised it became one of the first states (along with Washington) to legalize recreational use of marijuana in…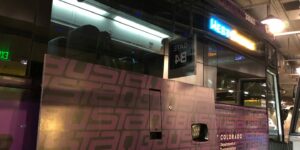 All Aboard the Bustang to Glenwood Springs – Our weekend trip to Glenwood Springs began Friday evening at Denver's Union Station. We waited for our Bustang to arrive, and were pleasantly surprised by how nice the underground bus station was…
Enjoying 3 Family-friendly Denver Destinations – Denver is a family friendly city in many regards. If you're looking for opportunities for fun with the little ones, you have a lot of different events, destinations, and activities to consider. It can admittedly…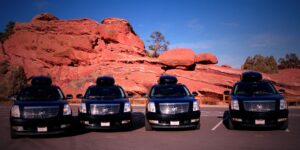 Ride in Style with Silver Mountain Express – If you're in Colorado and you would like to ride in style, then Silver Mountain Express is a dream come true. 24 hours a day, 7 days a week- that's how readily available a luxurious vehicle will be at your call. There are both…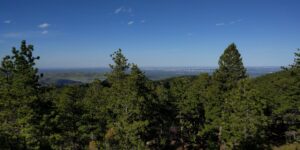 5 Incredible Day Hikes close to Denver – Imagine undertaking an incredible adventure hiking down the paths of the Rockies with the omnipresent blue sky, the whispers of the wildflower meadows, the ripples of the alpine lakes and the silence of the breathtaking…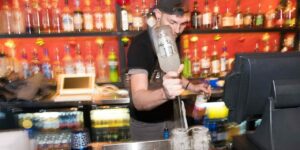 3 Pub Crawl Tours to Experience While in Denver – Denver is a unique city that is equal parts metropolitan, historical, and active. That's why Denver's pub crawls are as different and distinguished as its citizens. There's a crawl for every type of explorer. Choose your favorite..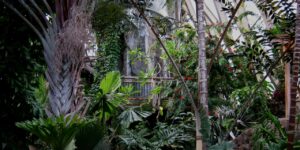 Tour Inside the Denver Botanic Gardens – See. Smell. Feel. Adore. Pathways lined with bright colors and delicate buds. Slim green shoots reaching for the sky. Children with curious hearts explore with delight. This oasis can be found in the city at the Denver…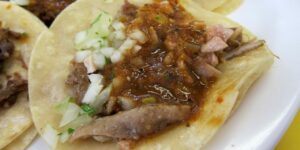 Denver's 10 Best Southwestern Cuisine – Denver isn't necessarily one of those cities that comes to mind immediately when you're thinking of top-notch dining, but within the past decade, there's been a surge of top eateries opening in Colorado's capital city, in all…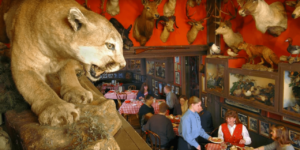 Top 10 Must-Try Denver Restaurants – Colorado is well-known for its majestic mountaintops, powdery snow, 300 days of sunshine, and general outdoorsy vibe. But another growing trend in Colorado is its food scene. Beyond authentic mountain cuisines…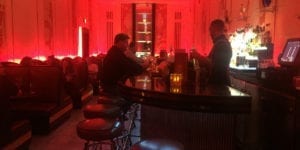 11 Denver Speakeasies & Hidden Bars – Craft cocktails have flourished in Denver over the last few years, and there's no better place to sip on one than a dimly lit speakeasy. Luckily, there are quite a few of these hidden gems to choose from. These secret bars are…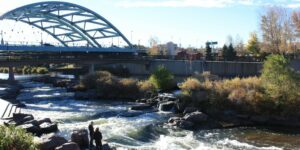 8 Impressive City Parks In Denver – Together the city and county of Denver offer more than two hundred parks, totaling over five thousand acres. This equals endless urban recreation, with each park open year round. These are Denver's most unique and…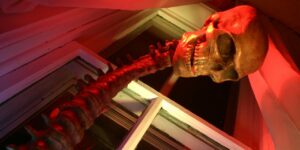 10 Spookiest Haunted Houses at a Mile High – What better way to celebrate fall than getting scared with your friends and family. Denver boasts a large array of haunted houses and halloween focused fun. Haunted houses in Colorado range from child friendly, family…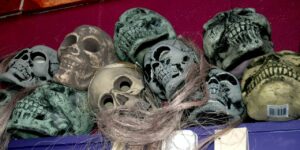 13 Chilling Halloween Stores in Denver – Halloween is a huge event for a lot of Coloradans. In the weeks leading up to this annual fright fest on October 31st, spider webs, pumpkins and spooky goblins begin to appear. People take pride in their costumes, often…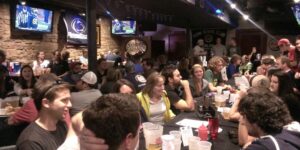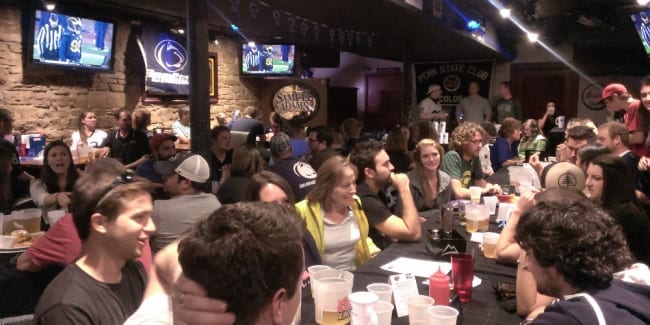 Denver's College Football Bars – Find your college team's game day hangout in the Mile High City. From September through January, it's NCAA football season. Join your your fellow college football fans at their established watch parties around Denver. Alumni groups…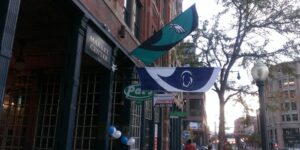 Denver's Pro Football Bars" – Support your home football team in the Mile High City. The end of summer marks the start of NFL football. It begins in early August with preseason games, and continues through the end of December for the regular season. Here's a…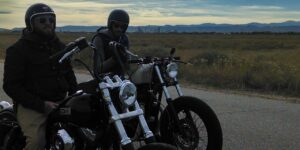 4 Winter Motorcycle Rides from Denver – Once winter sets in, it feels like an eternity before riding your motorcycle is an option. On the rare chance that we do get a day or two of good weather, it's nice to know there are some rides that aren't riddled with gravel, but still…