Denver's sixteenth annual Restaurant Week highlights the Mile High City's culinary excellence at a price most can afford. It's a can't miss event for food lovers, couples, and anyone looking for fun dining spots.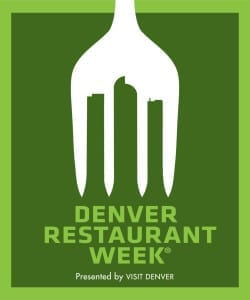 Denver Restaurant Week kicks off its ten-day celebration at hundreds of local restaurants on TBD February 2022. The tradition started in Denver in 2005. It now features more than 250 of the city's best local restaurants, each presenting a fixed multi-course menu for $25, $35 or $45 a person. This is a bargain at some of the top eateries.
Take a look at the menus to find something that suits your taste buds. Remember that reservations go quickly. You can also search by Denver neighborhoods.
Denver Accommodations
Details
Address: Throughout Denver
Date: TBD February 2022
Cost: $25-45
Website: denver.org/denver-restaurant-week