Denver's annual Restaurant Week highlights the Mile High City's culinary excellence at a price most can afford. It's a can't miss event for food lovers, couples, and anyone looking for fun dining spots.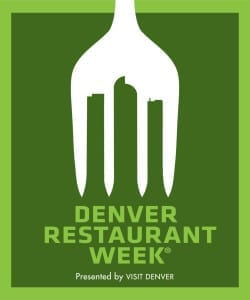 Denver Restaurant Week's ten-day celebration at hundreds of local restaurants runs from Friday to Sunday, March 11th – 20th, 2022. Starting in 2005, the event now features more than 250 of the city's best local restaurants, each presenting a fixed multi-course menu for $25, $35, or $45 a person. This is a bargain at some of Denver's top eateries.
Take a look at the menus to find something that suits your taste buds. Remember that reservations go quickly. You can also search by Denver neighborhoods.
Denver Accommodations
Details
Address: Throughout Denver
Date: Friday – Sunday | March 11 – 20, 2022
Cost: $25-45
Website: denver.org…