[Denver Restaurant Week. Photo: Bones' Escargot Potstickers] Denver's fourteenth annual Restaurant Week highlights the Mile High City's culinary excellence at a price most can afford. It kicks off its ten-day celebration on Friday, February 22nd and runs through March 3rd, 2019.
The tradition started in Denver in 2005. The Denver Restaurant Week now features more than 250 of the city's best local restaurants, each presenting a fixed multi-course menu for $25-45 a person. This is a bargain at some of the top eateries.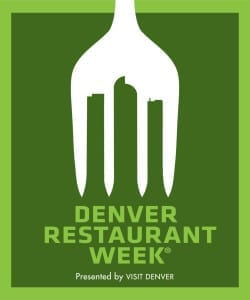 Take a look at the menus to find something that suits your taste buds. Remember that reservations go quickly. You can also search by Denver neighborhoods.
The festivities are presented by Lexus and Visit Denver. You can enter to win a Night Out with Lexus.
Other sponsors include Columbia Winery, Edna Valley Vineyard, Mirassou Winery, Louis M. Martini Winery, William Hill Estate Winery, US Foods, Open Table, Frontier Airlines, Johnson & Wales, zTrip, Colorado Proud, Open Table, the Colorado Restaurant Association and the Downtown Denver Partnership Business Improvement District.
Denver Accommodations
Details
Address: Denver
Date: Fri-Sun, February 22-March 3, 2019
Cost: $25-45
Website: denver.org/denver-restaurant-week