Named after the "superior" quality of coal present in the area, the town has seen quite a transformation from a coal mining town of the 1800s to a commercial and residential city of the 21st century.
Located in Boulder County, Superior is a Statutory Town covering a total area of 4.01 square miles. It boasts of 594 acres of parks, open space and greenspace, and 27 miles of trails.
History
Superior was founded in 1896 and was famous for the great quality of coal found in the area. The city was incorporated in 1904 and was originally a thriving coal mining town. In 1945, however, the city's Industrial Mine ceased its operation. This lead to a great number of people moving out of the city, reducing the population to around 250. Superior transformed into a farming and ranching community thereafter.
In recent years, the town shifted its focus to housing projects. Residential and commercial developments in the area have swelled in number, growing the population to over 12,000.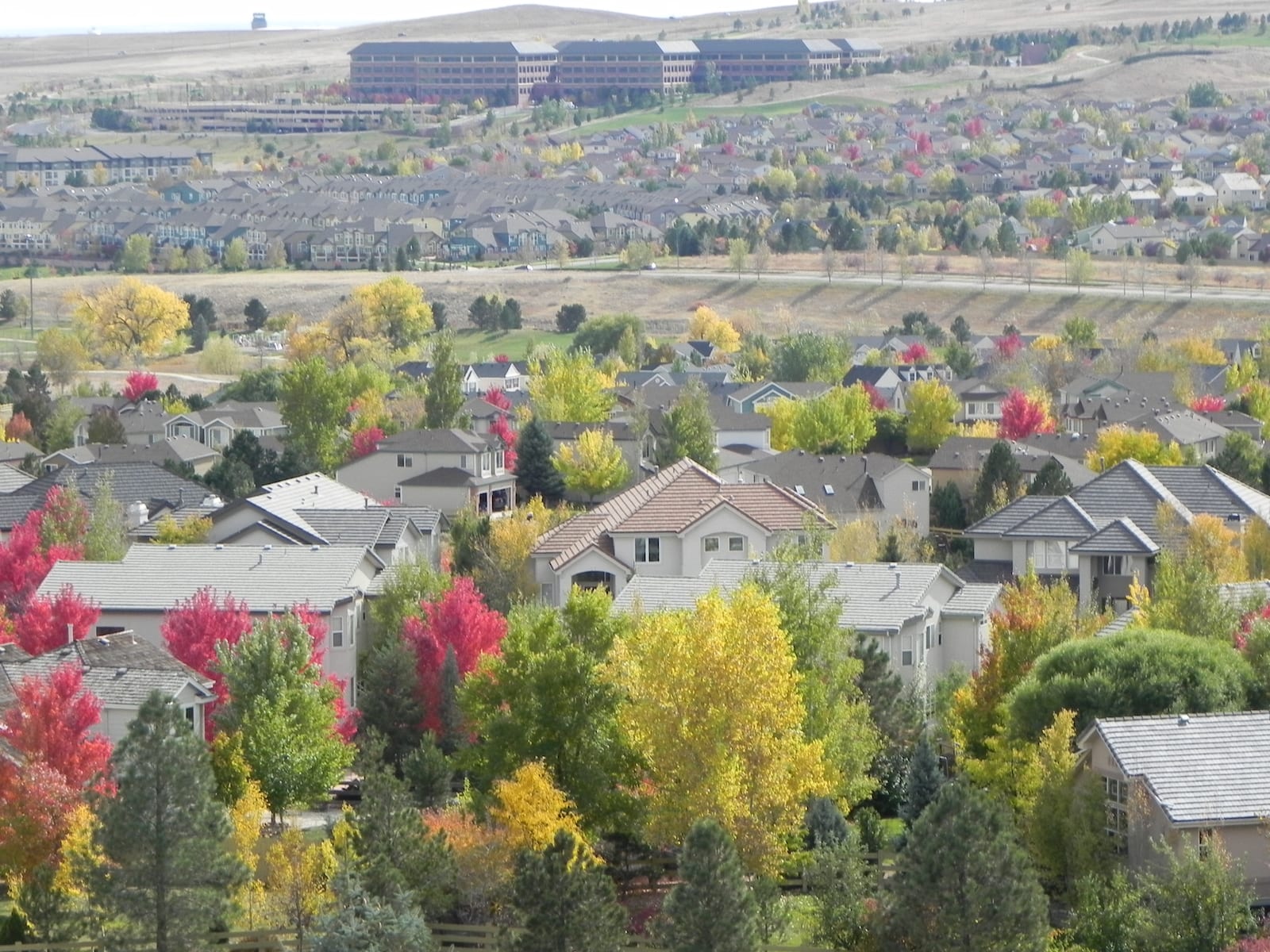 Main Attractions
Purple Park – This park has no ball fields. It's a wide stretch of natural beauty featuring two ponds, creeks, greeneries, playground and shelter. Whether you want to enjoy the breathtaking view of the lake, have a picnic, hike, or play with your furry friends, Purple Park will not disappoint.
Community Park – Unlike Purple Park, Community Park has two lighted softball fields, a large multi-use field, an open field used for soccer games and a spacious playground. This park also offers a great scenery and a lot of shaded areas.
Wildflower Park – With its abundant features and amenities, there is no dull moment in Wildflower Park. It offers facilities like net climber play area, basketball court, sand volleyball court, park shelters, picnic tables, bike racks, grills, slackline posts, climbing rock with embankment slide, 95-foot zip line, swings, walking paths, game tables, bocce court, outdoor fitness equipment, "Biggo" swing, strap swings, freestyle swing, overlook with shelter and pergolas and custom slide shaped like a 3rd Flatiron Mountain.
Recreation
Youth Activities – It features organized activities where participants are categorized according to age group. Since participants spend a great deal of time under the sun, they are encouraged to bring sunscreen, snacks and water. Freebies and awards are also given at the end of the camp. Activities include:
Grass Roots Ultimate Disc Camp (ages 11-14) – Combines certain elements from soccer, basketball, and football into a high energy game.
i9 Sports Camps (ages (4-12)

Beginner Sports Camp (Ages 4-7) – Focused on the fundamentals for beginners, this camp provides fun games for kids like soccer, flag football, t-ball, relay races and tag games.
Sports Camps (Ages 8-12) – More advanced than the Beginner Sports Camp, it focuses on drills and skills development needed for certain ball games like baseball, basketball, dodge ball, flag football, and kickball.

Intro to STEM with LEGO (ages 5-7) – With an instructor's guidance, kids can experience a world of imagination while assembling tens of thousands of LEGO® parts.
STEM Challenge with LEGO (ages 8-12) – Be challenged in the application of concepts in architecture, engineering, and physics through engineer-designed projects such as Arch Bridges, Battle Tracks, Catapults and Pneumatic Cranes.
Aquatic Activities – Two outdoor aquatic facilities are available in Superior, the North Pool and the South Pool. A variety of aquatic programs are available including private and group swim lessons, leisure swimming, and Discover Scuba classes.
Accommodations
Special Events
Arbor Day – Activities include tree planting, park games, educational and eco-friendly vendors & crafts, the Arbor Day Art contest and many more.
Chili Fest – This free-admission event features a kids zone, chili samples, lots of products from great vendors, and many more!
Activities near Superior
Hot Springs:
Ice Skating: 
State Parks:
Towns: