Outside of Wiggins, Colorado, the Empire Reservoir is a large member-only lake that is popular for boating and outdoor recreation. Empire Reservoir sits at an elevation of 4,511 feet and occupies nearly 2,500 surface acres of water split between Morgan and Weld County.
Empire Reservoir History
The Empire Reservoir was created after the construction of the Empire Dam in order to provide water to the high plains of Colorado from the South Platte River. The large reservoir closely neighbors the Riverside Reservoir and Jackson Reservoir which were built for the same purpose.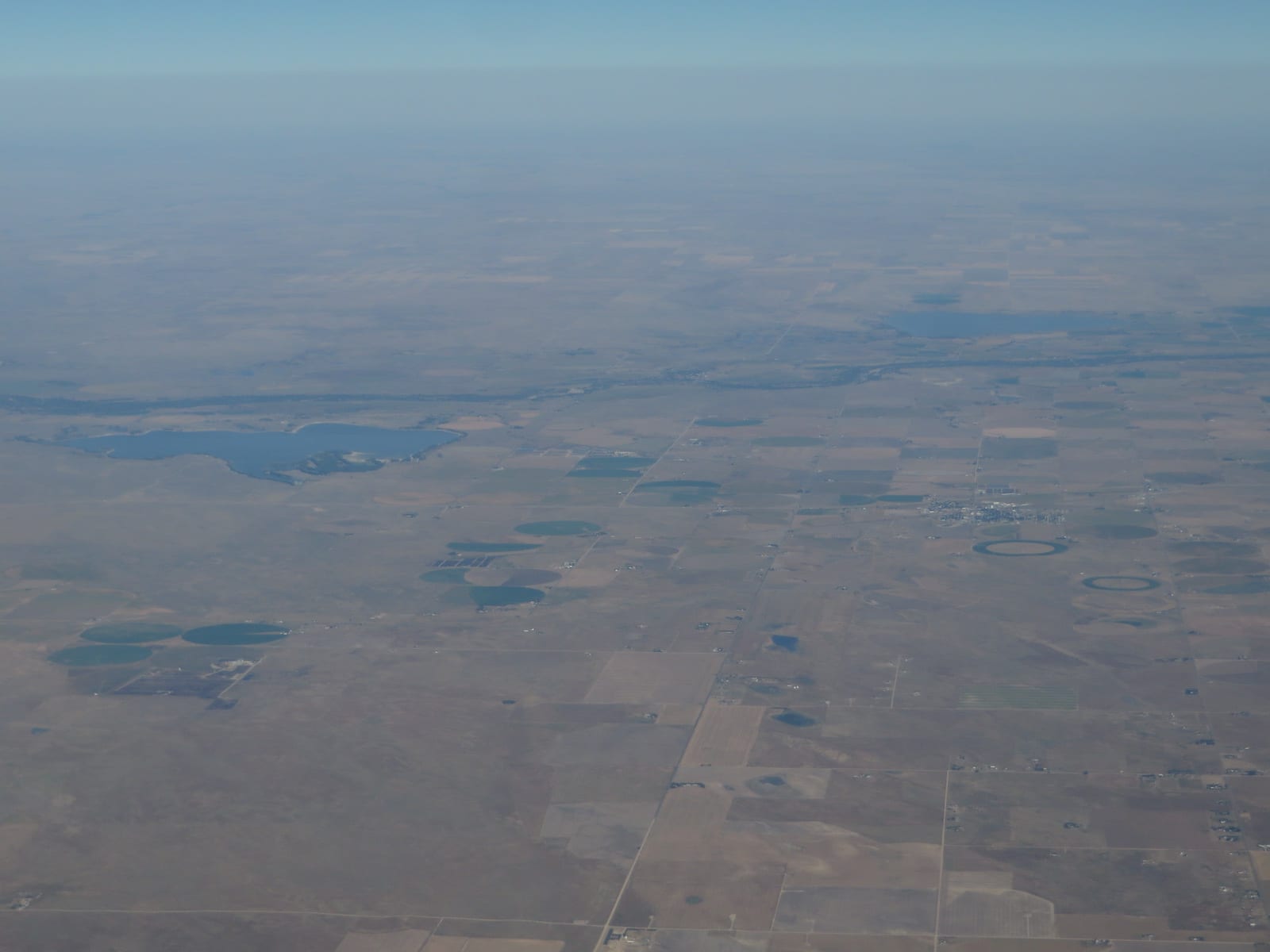 Activities at Empire Reservoir
For members, visits to Empire Reservoir are generally uncrowded. With this in mind, it is difficult to put a price on enjoying a handful of outdoor recreational activities in a peaceful, family-friendly environment.
As there is currently no direct contact or website for the reservoir, access is most often granted to community members through word of mouth. As an exclusive space, it may be difficult to become a member.
Boating: With its massive acreage and clear blue waters, motorized and non-motorized boats are one of the best ways to enjoy a day on the Empire Reservoir.
Camping: Empire Reservoir members are free to camp in many of the designated areas found primarily along the lake's north shore. There are limited facilities available onsite, and self-contained RV and trailer camping is very common for members enjoying overnight stays.
Read about the camping near Fort Morgan and Jackson Lake.
Fishing: Lake members with valid Colorado fishing licenses may fish in the Empire Reservoir from both the shore or on the water from a boat. The lake is not consistently stocked, but still offers a bit of opportunity to catch both carp and native trout.
Hunting: After boating and fishing, hunting is perhaps the next most popular activity at the Empire Reservoir. Hunters from all over Colorado flock to the Empire Reservoir for some of the best waterfowl hunting in the state.
Before you head out, it is important to note that both a valid state hunting license and proper area permits are required to discharge a firearm near the Empire Reservoir.
Details
Address: Empire Reservoir, Wiggins, CO 80654
Phone: 760 815 9386
Season: Year Round
Hours: 24/7
Fees: Member-only
Maps: Topo Map
Website: facebook.com/EmpireReservoir