Northern Colorado is a beer lover's paradise. In addition to a plethora of options throughout Fort Collins, Boulder and Longmont, there are several fantastic breweries right in Loveland and Berthoud.
Both of these towns provide a wide array of entertainment from outdoor adventures like hiking and biking to bustling downtown areas and cultural points of interest. As an added perk, Berthoud and Loveland are home to a wide variety of excellent beer producers.
Keep in mind that beer lists and food menus often change. It's always best to confirm with the brewery on available beers, as well as their current dog policy.
Loveland Aleworks
Loveland Aleworks is a family-owned brewery located in downtown Loveland. Beers available vary in style and are produced in small batches. Some of the brews are made with locally roasted malt from Root Shoot Malting, also located in Loveland.
You can count on something fun almost every day of the week happening here, such as live music, food trucks, a cornhole league and Bishops and Brews, a chess club that meets weekly. Each week, there is a different themed trivia session with topics covering everything from 80's and sports movies to U.S. history.
McCallister's Scottish Ale is an easy-drinking beer with toasty, bready and toffee flavors. Haze Bros is dry-hopped three times with Mosaic, Citra and Simcoe hops. The brewery's flagship Kettle Sour is Blackberry Lemon Bar Sour brewed with lactose, freshly squeezed lemon juice and zest, vanilla and blackberry puree.
118 West 4th Street, Loveland | 970-619-8726 | lovelandaleworks.com
Mountain Cowboy Brewing Co.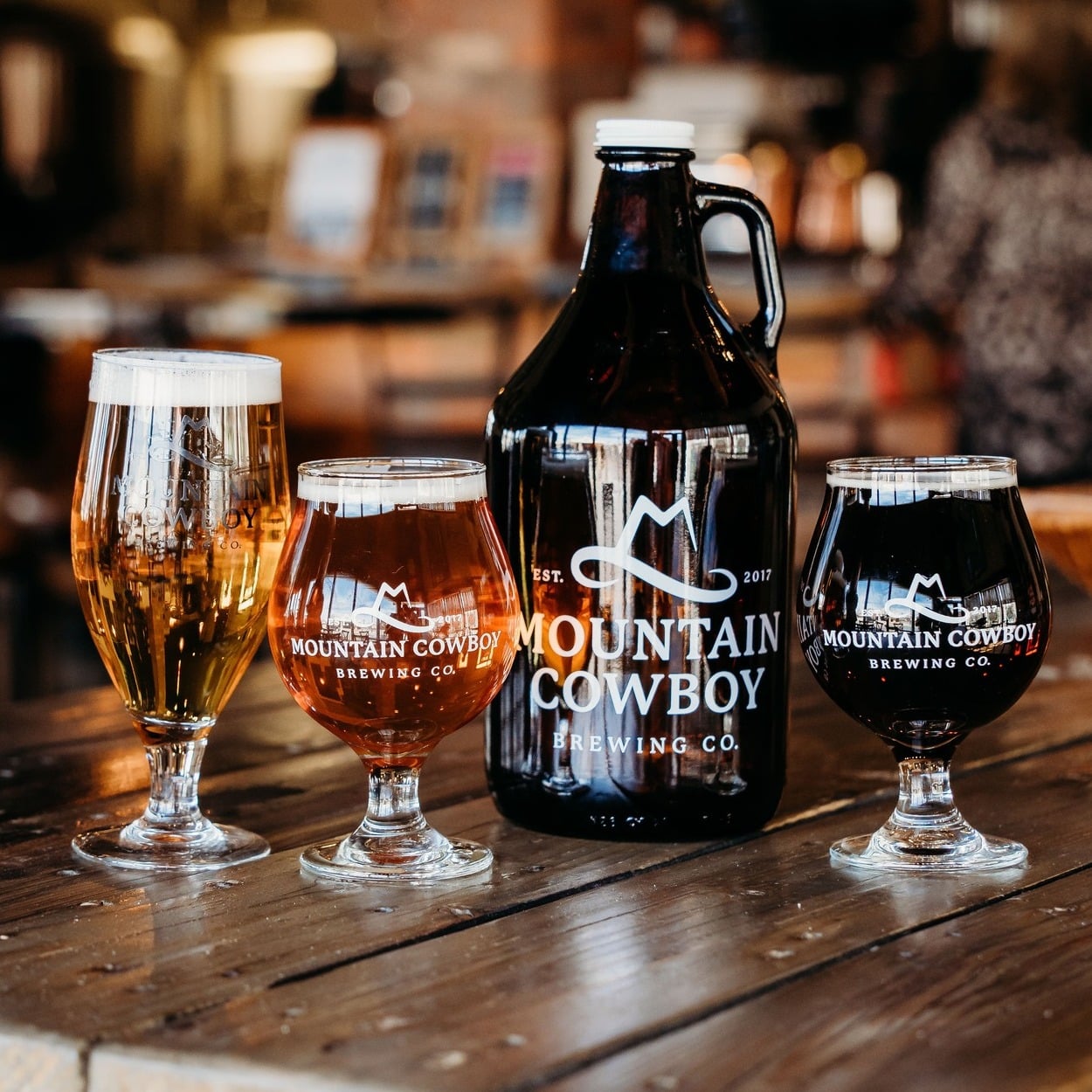 Part brewery, part coffee roaster, there is no shortage of quality beverages at Mountain Cowboy Brewing Company. This Loveland location is a new addition to their original Frederick home. Owners Ron and Michelle Yovich are the former owners of a local hop farm.
Beers are organized by lighter styles, hop-forward styles and more malt-forward styles. Kinston Kolsch, Plainsman Pilsner, Tropical Tundra IPA and Ella J Amber Ale are just a handful of options. For those who can't decide, tasting flights of four are available.
There's a large coffee selection including cold brews and lattes, along with tea and their popular cinnamon rolls served hot in a cast-iron skillet. The Loveland location's outdoor patio offers scenic views of the mountains too.
6402 Union Creek Drive, Loveland | 303-952-4433 | mountaincowboybrewing.com
Verboten Brewing and Barrel Project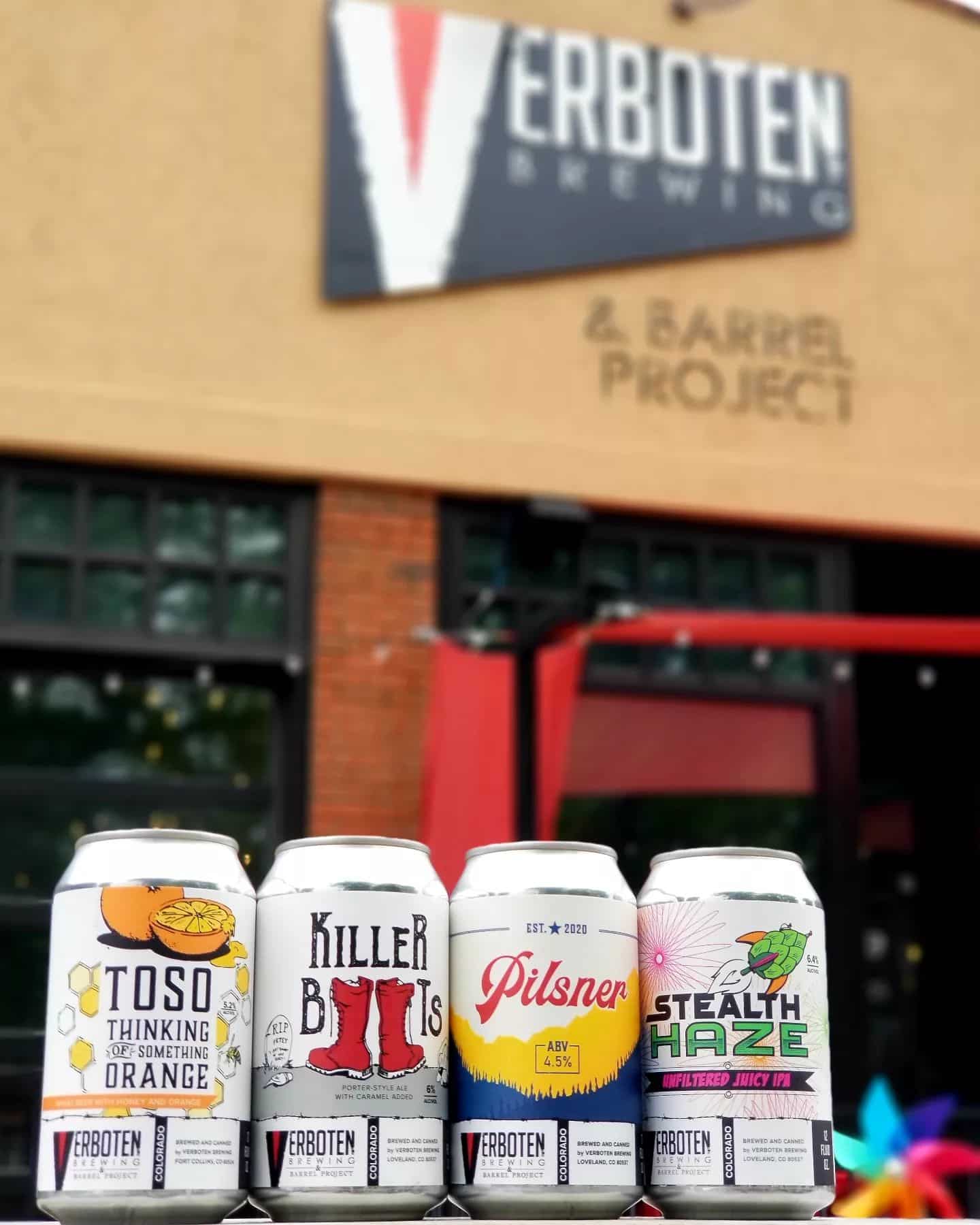 Verboten Brewing's name comes from embracing once "forbidden" ingredients in beer (ones other than barley, water, hops and yeast). That's why you'll find barrel-aged brews and beers created with various non-traditional ingredients – blood orange puree, house-made caramel, coconut, cinnamon sticks, hazelnuts and mango puree, to name a few.
Standard beers include an English Porter, New England IPA, Wheat Beer and a Pilsner. Seasonal brews on tap vary but can include a German-style Hefeweizen, an Imperial IPA, a Schwarzbier and a Kentucky Common.
The brewery opened in 2013 with more than 16 rotating taps available. Many beers often feature seasonal and local ingredients. Previous fun events have included beer and cheese pairings, trivia and live music.
127 East 5th Street, Loveland | 970-775-7371 | verbotenbrewing.com
Grimm Brothers Brewhouse
Opening in July 2010, Grimm Brothers Brewhouse is the oldest brewery in Loveland. Their specialty here is both traditional and historic German-inspired beers.
There's a large food menu filled with German specialties to go along with the beers. You'll find spaetzle, various types of bratwursts, a soft pretzel with beer cheese and beer mustard, potato salad, and cucumber salad. There's also a selection of pizzas made by Rocky Mountain Pizza, panini sandwiches, and desserts.
The Legend Series consists of the year-round beers – Snow Drop Köttbusser Ale, Little Red Cap Düsseldorf Altbier, Fearless Youth Munich Dunkel Lager and Hefeweizen brewed with blood orange. The Fairy Tale Series beers are available seasonally – Maiden Kiss Radler, The Farmer's Daughter Oktoberfest Beer, Bleeding Heart Peanut Butter Cup Stout, and Midnight Strikes Schwartzbier.
623 North Denver Avenue, Loveland | 970-624-6045 | grimmbrosbrewhouse.com
Rock Coast Brewery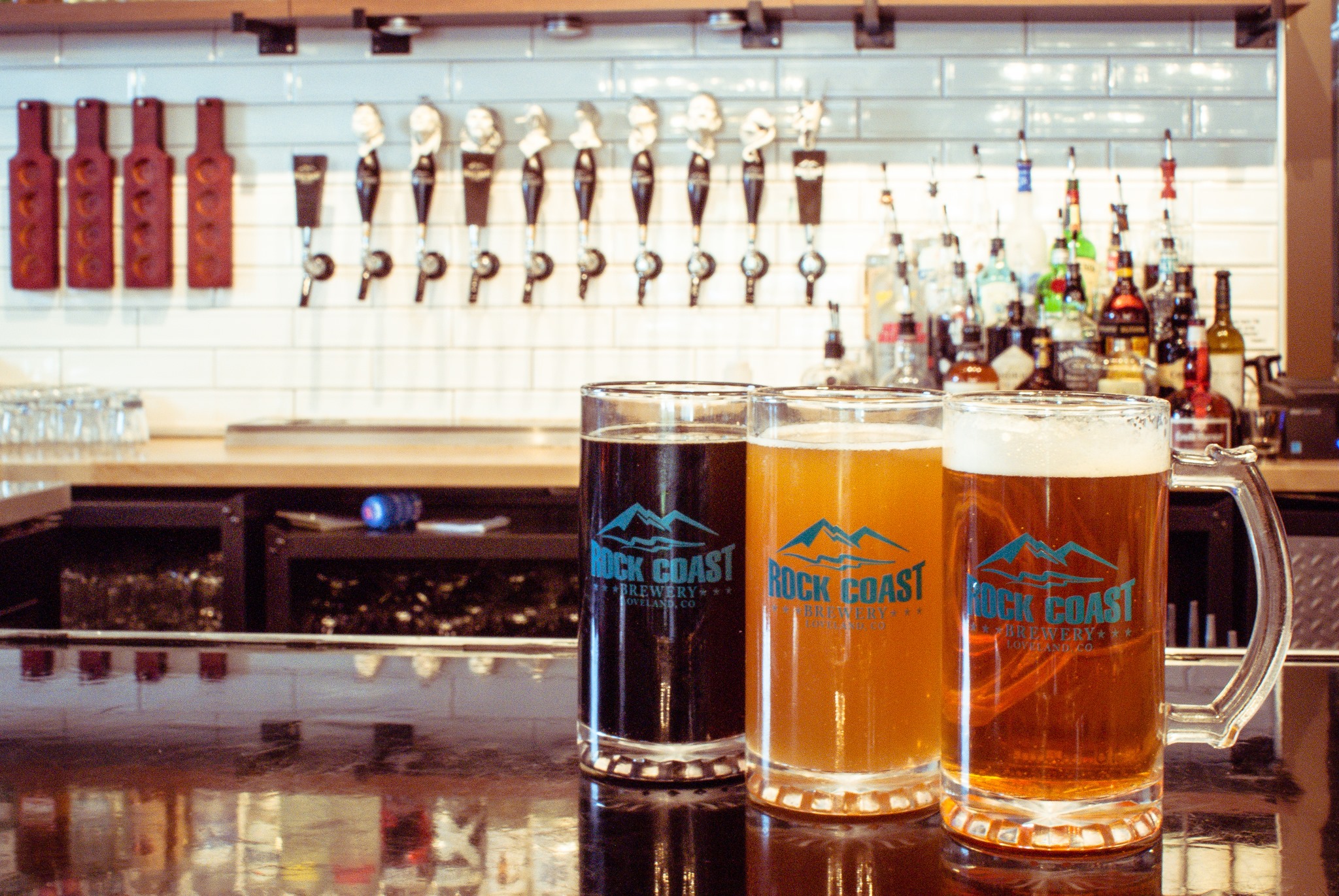 Rock Coast Brewery is located within AKA Kitchen in downtown Loveland. Beers here are described as approachable and flavorful, and they are brewed specifically to pair with the restaurant's food menu.
Thoughtfully created appetizers include a B.L.T. bruschetta with house-made bacon jam, carne asada fries, and house-smoked wings. Braised short rib stroganoff, a miso noodle bowl, Nashville hot chicken, chicken pot pie, and pork carnitas tacos are just a handful of the hearty main dishes.
Some of the beers available include Mosquito Pass Citra IPA, Mt. Richthofen Hefeweizen, Deadman Pass Pale Ale, Panic Bear Coconut Porter and Old Road Golden Ale. The New Zealand IPA is a hop-forward IPA made with New Zealand-grown hops.
414 East 6th Street, Loveland | 970-617-2325 | rockcoastbrewery.com
Crow Hop Brewing Company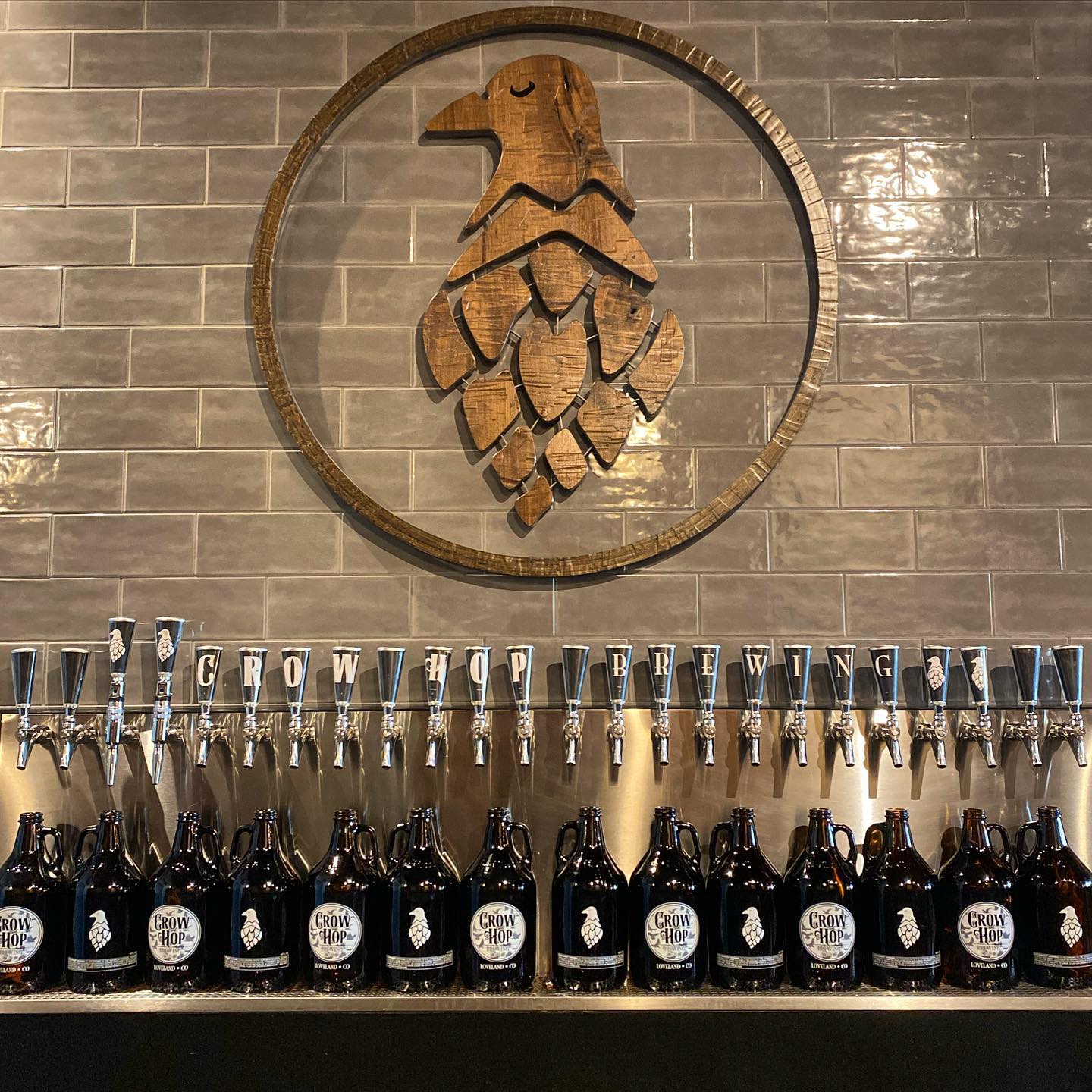 At Crow Hop Brewing Company there are 24 taps, including year-round beers, seasonal, and specialty brews. When it comes to the mainstay brews, you'll find an eclectic mix of Red Ale, IPA, Lager, Wheat, Brown, Stout, and Porter.
Nitrogen and lemonade are infused in a Pale Lemonade Shandy for a creamy smooth drink. Other rotating beers include Caddie Easy Ale Cream Ale, Nitro Knee-Knocker Porter, and Karasu Rice Lager.
With the West Coast IPA named Colorado Strong, a portion of proceeds go to the Colorado Brewers Guild and the Colorado Chapter of NAMI. Karaoke, bingo, yoga, and vinyl swaps are just a few of the many events taking place here.
214 East 4th Street, Loveland | 970-633-0634 | crowhopbrewing.com
Big Thompson Brewery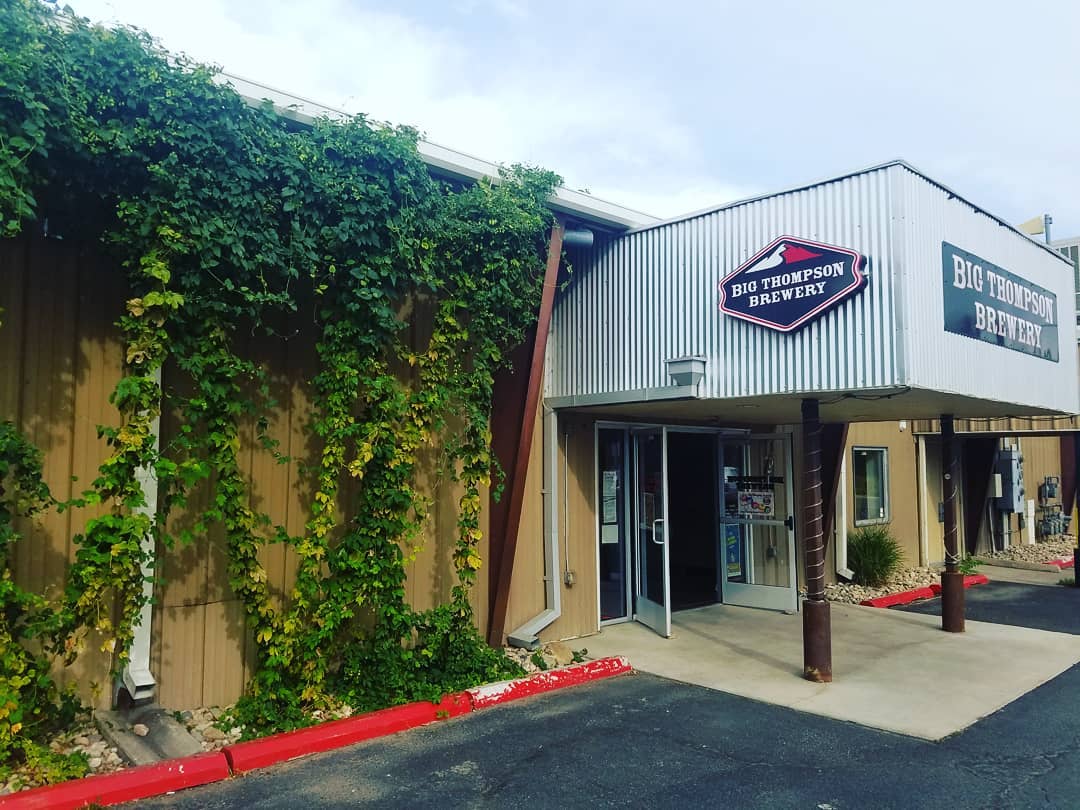 Big Thompson Brewery is regularly hosting unique things to do ­– a jewelry workshop, brewery bingo, a cornhole league, pub trivia, and vinyl nights. The brewery was formed when two homebrewers, Barb and Kurt, decided their love of making beer was outgrowing the house.
Beers change frequently here. A few that have been brewed in the past include Sunseeker Apricot Wheat Ale, a Russian Imperial Stout, Cool Your Heeler Passion Fruit Orange Guava Gose, Float Away IPA, Streamside Strawberry Blonde Ale and Night Sky Black Lager.
Their beer-friendly menu includes a beer brat, sloppy joe with Fritos, margarita pizza, Bavarian bakery pretzel, cheesy salsa and corn chips. On the weekends there is a smoked pork barbecue sandwich, served with potato salad or chips.
114 East 15th Street, Loveland | 970-619-8138 | lovelandbrewery.com
Big Beaver Brewing Company
Big Beaver Brewing Company offers 16 beers on tap, plus a beer on the nitro tap and a rotator brew. The goal is to make good beer while still minimizing their impact.
The brewery has pizza nights with deals on a slice, as well as happy hour with a discount on pints. In addition to brews, they also have house-made root beer and other Italian sodas in various flavors.
There is a large variety of styles, from Peach Ale to a Stout. To go along with the beers on tap, local bratwurst is available, which is slow cooked in their very own beer. It's topped with mustard and sauerkraut and served on a toasted roll.
2707 West Eisenhower Boulevard, Unit 9, Loveland | 970-818-6064 | bigbeaverbrew.com
Rock Bottom Restaurant & Brewery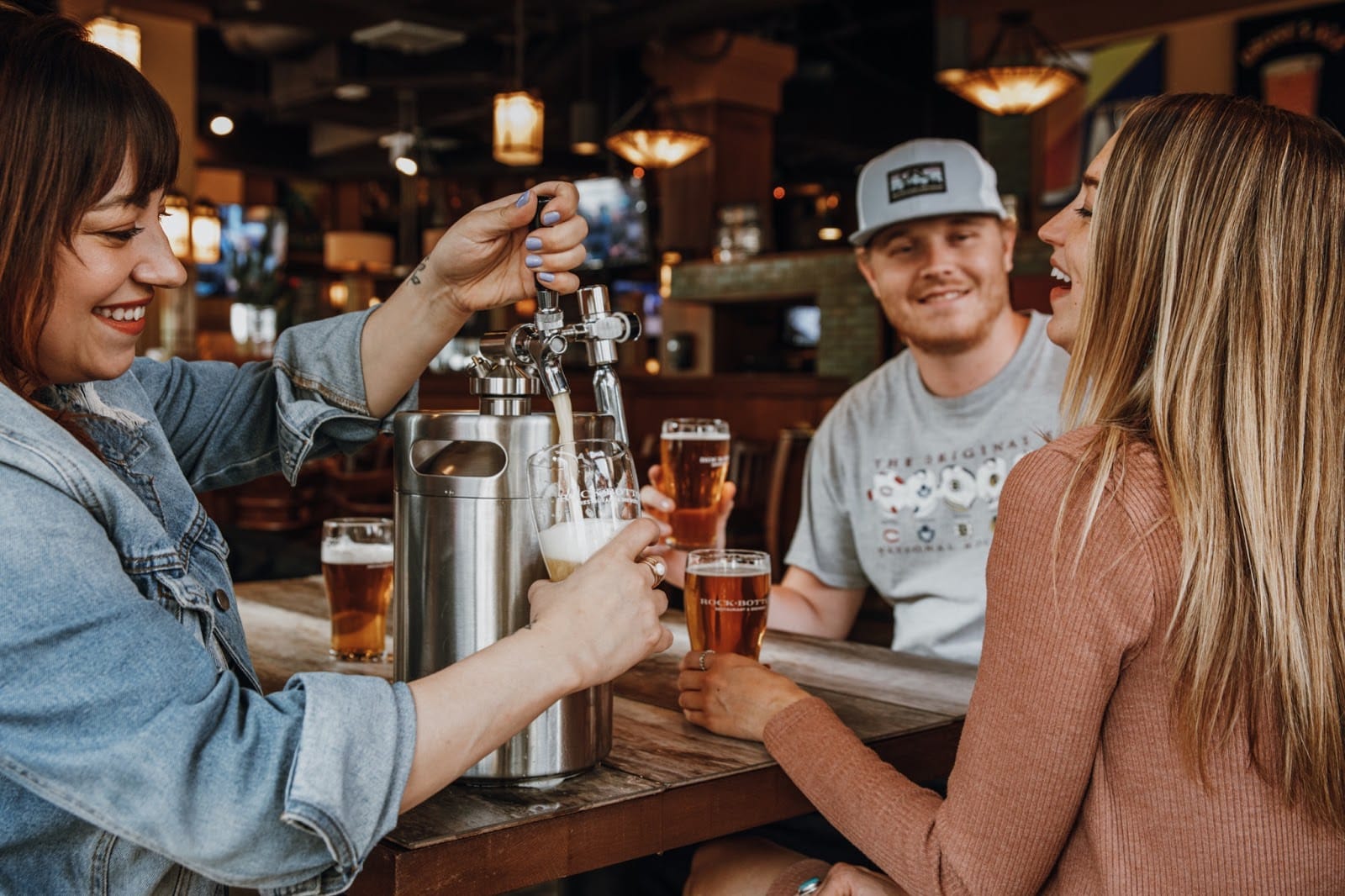 Rock Bottom Restaurant & Brewery has 17 locations throughout the country, but it all started in Downtown Denver in 1991. In Colorado, you can find this brewery in Denver, Centennial, Colorado Springs, Highlands Ranch and Loveland.
The beer menu is divided into crisp and refreshing, fruit and spice, hoppy, malty, roasty and dark, and sour. In addition to beer, wine, mules, margaritas and classic cocktails are available.
Classic pub grub includes burgers, sandwiches, beer-battered fish and chips, chicken wings, pretzel sticks, nachos and fries. The flatbreads start with a dough made with one of the beers brewed on-site.
6025 Sky Pond Drive, Loveland | 970-685-7655 | rockbottom.com
Berthoud Brewing Company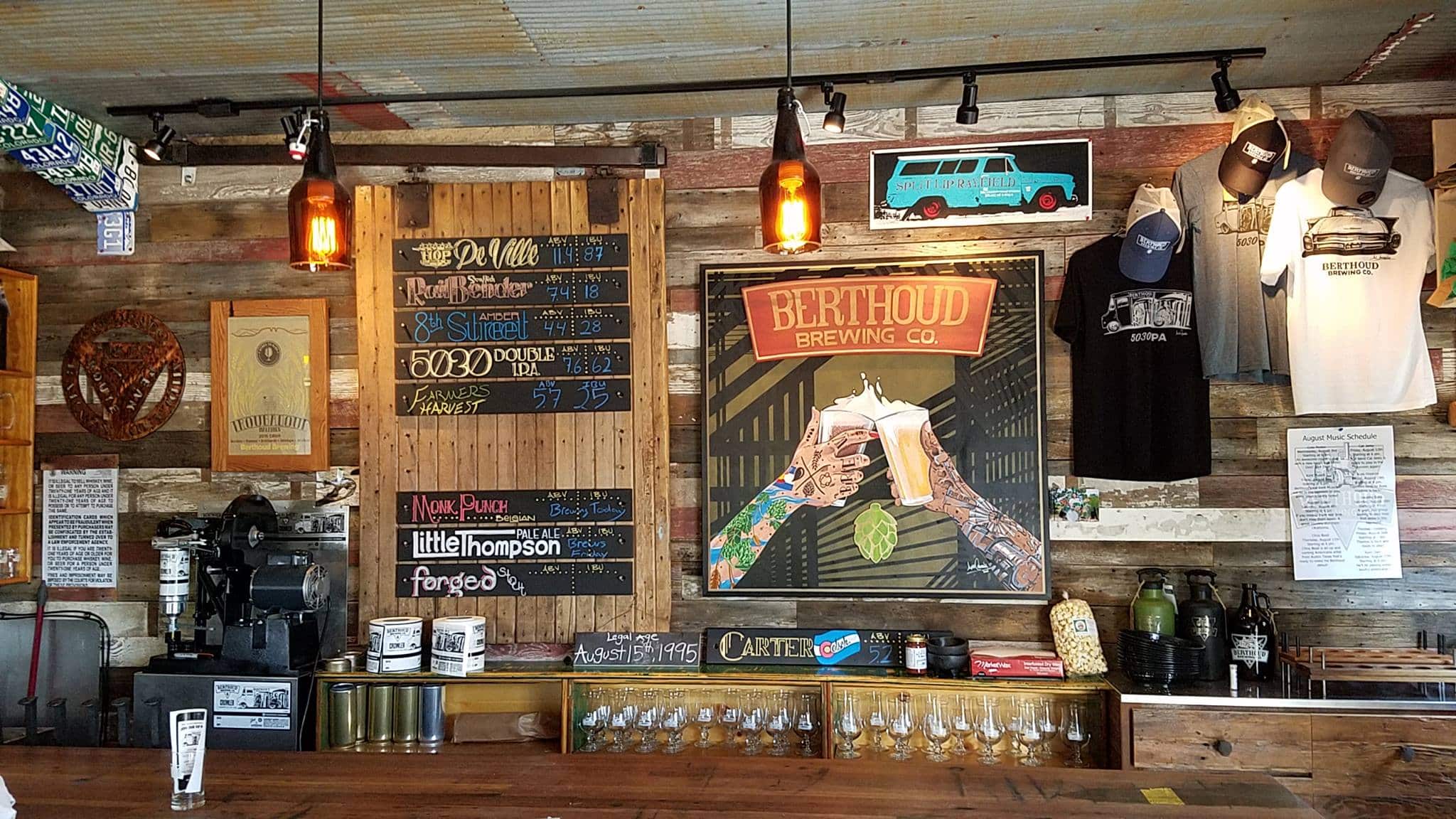 Berthoud Brewing Company has two locations, the original spot in Berthoud as well as an additional location in Loveland. The 5030' Double IPA is named after Berthoud's elevation, giving a nod to their two hometowns.
At the Berthoud location, you'll find a patio, 12 beers on tap and rotating food trucks. The Loveland location, which was launched in 2019, has 20 beers on tap, a large outdoor patio, wood-fired pizza and wings.
The Colorado Veggie pizza is topped with green chili, jalapenos, mushrooms, tomatoes, olive oil, goat cheese and mozzarella cheese. In addition to a variety of pizzas at the Loveland spot, there are also onion rings, fried mushrooms, corn dogs, fries, mozzarella sticks and garlic cheese bread.
450 8th Street, Berthoud | 970-532-9850 | berthoudbrewing.com
1480 Cascade Avenue, Loveland | 970-775-2235 | berthoudbrewing.com
City Star Brewing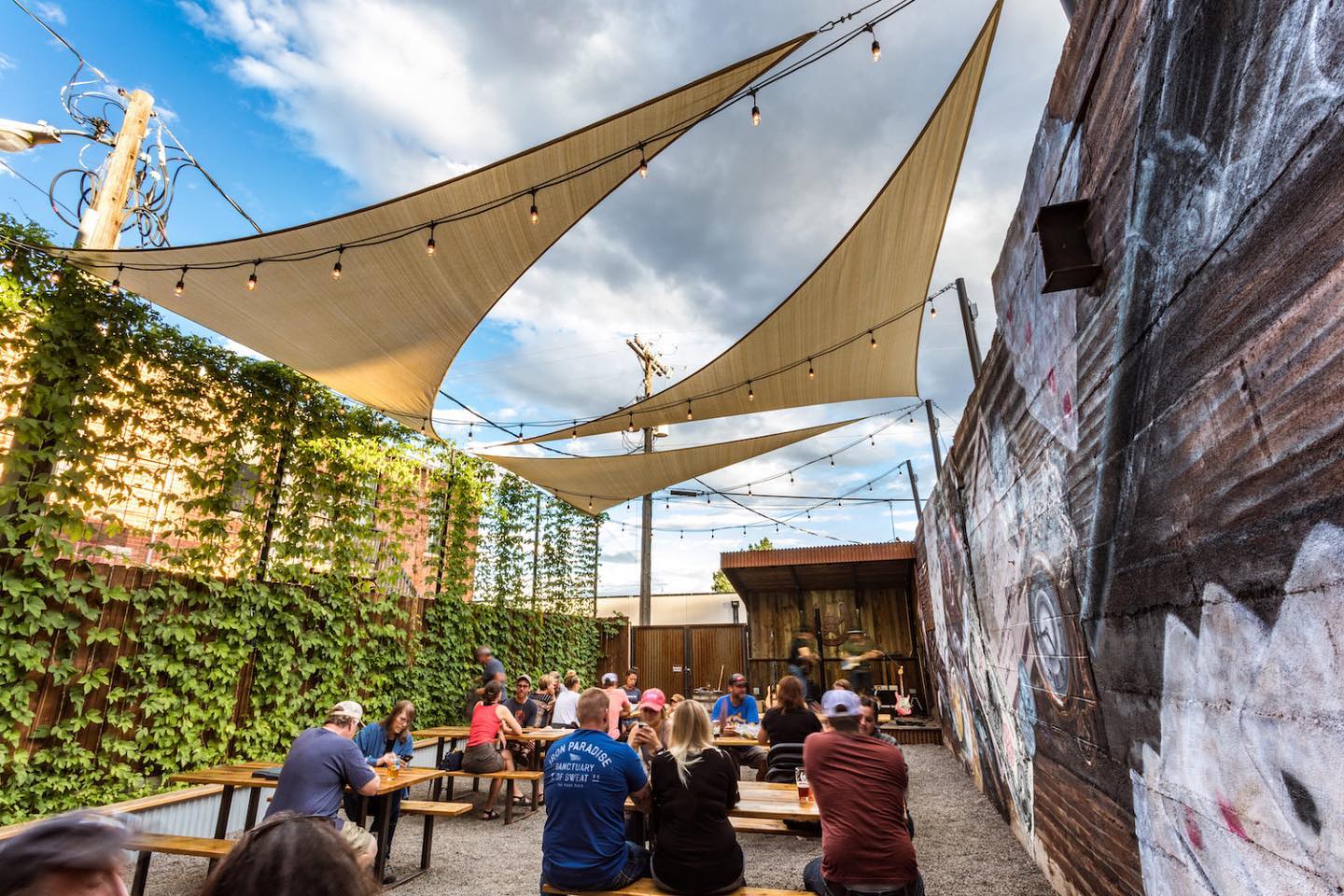 City Star Brewing is located in downtown Berthoud. Live music is often featured on Friday and Saturday nights in the taproom or beer garden. The outdoor space is dog-friendly.
The Bandit Brown English-style Brown Ale won a gold medal at the Great American Beer Festival, Mule Kick Strong Ale and the Robust Porter Night Watchman both won a bronze. Cowboy's Golden, All American IPA and Happy Mango IPA are a few of the other beers made here.
You can find a large variety of food trucks making appearances, including Ciao! Mobile Pizzeria, Dill's Maine Lobster Shack, The Taco Man, and Georgia Boys BBQ. There are also snacks, such as jerky and pretzels, available from the brewery's kitchen. Kombucha, black tea, lemonade, and root beer are some of the non-alcoholic drink options.
321 Mountain Avenue, Berthoud | 970-532-7827 | citystarbrewing.com
All of these breweries in Loveland and Berthoud can make it a tough choice of where to visit. Fortunately, each offers well-made beer in a unique setting, so you can't go wrong.