Imagine twisting and contorting through a laser maze, ramming into bumper cars and sending them spinning off course, running from dinosaurs in an interactive environment, and prowling the largest laser tag arena in Colorado to help your team earn the victory. All of these activities, and much more, can be found at the Loveland Laser Tag Fun Center in Loveland, Colorado.
The facility has endless options for boundless fun for people of all ages and interests, truly creating a venue perfect for a day out with the family, a birthday party, a group event, or time with friends.
Activities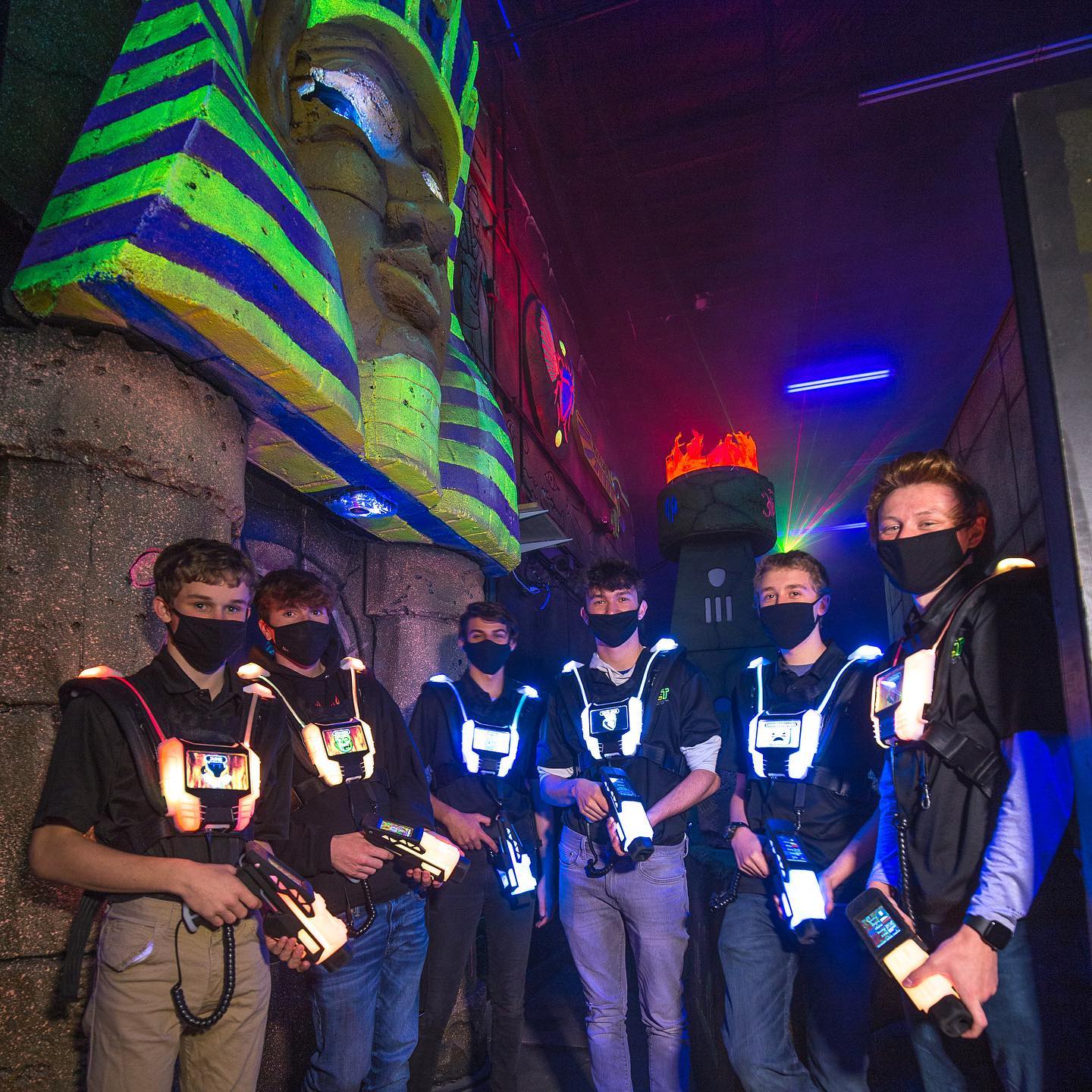 As if that laser tag wasn't enough to thrill and entertain, the Loveland Laser Tag Fun Center also contains a vast arcade, rock climbing wall with auto-belay technology, ropes course, laser maze, bumper cars, and escape rooms.
Laser Tag – The attraction that Loveland Laser Tag Fun Center, LLT, is best known for is their namesake laser tag arena. As mentioned, it is the largest laser tag arena in Colorado at 5,700 square feet sprawling across three floors of action. There are interactive pieces to the arena that change the play of the game and ensure that no two rounds are alike. The arena is large enough to host up to 40 people at a time, perfect for an intense round of laser tag set in the ancient ruins of Egypt.
X-Rider 4D motion simulator – Another impressive feature of LLT is the X-Rider 4D motion simulator, a thrill ride designed to transport riders across not only the world but back in time. Experience exhilarating scenes such as escaping from rampaging dinosaurs in Dino Safari or riding a heart-pounding rollercoaster in Speed Coaster.The program also has the option to go on a bicycle tour of the Great Wall of China. It's another one of the eight total options for places to explore on the attraction. It uses 6-axis motion and realistic effects including wind, bubbles, and snow environments to let riders feel the full haptic experience of their scene of choice.
Rock Climbing Wall – The rock wall is perfect for all ages and skillsets. The auto-belay will provide the state of mind to push the boundaries and climb higher to ring the bell at the top.
Arcade – Features favorites as well as technology-infused, novel arcade games, perfect for any gaming buff.
Ropes Course – Consisting of 11 elements stretches high above the arcade, it lets the thrill-seekers test not only their ability to physically complete the course but conquer the fear of doing so.
Laser Mazer – Allows visitors to put to the test what they have seen in the spy movies, weaving in and out of a field of lasers in the quickest time possible.
Bumper Cars – Spin Zone Bumper Cars may seem like straightforward bumper cars, but when hit in "spin zones" the bumper cars are wired to spin like a tornado.
Escape Room – Offers a one-of-a-kind workout for the mind as patrons try to crack the clues and find answers to puzzles in two stories: Secrets of the Pharaohs or Murder in London.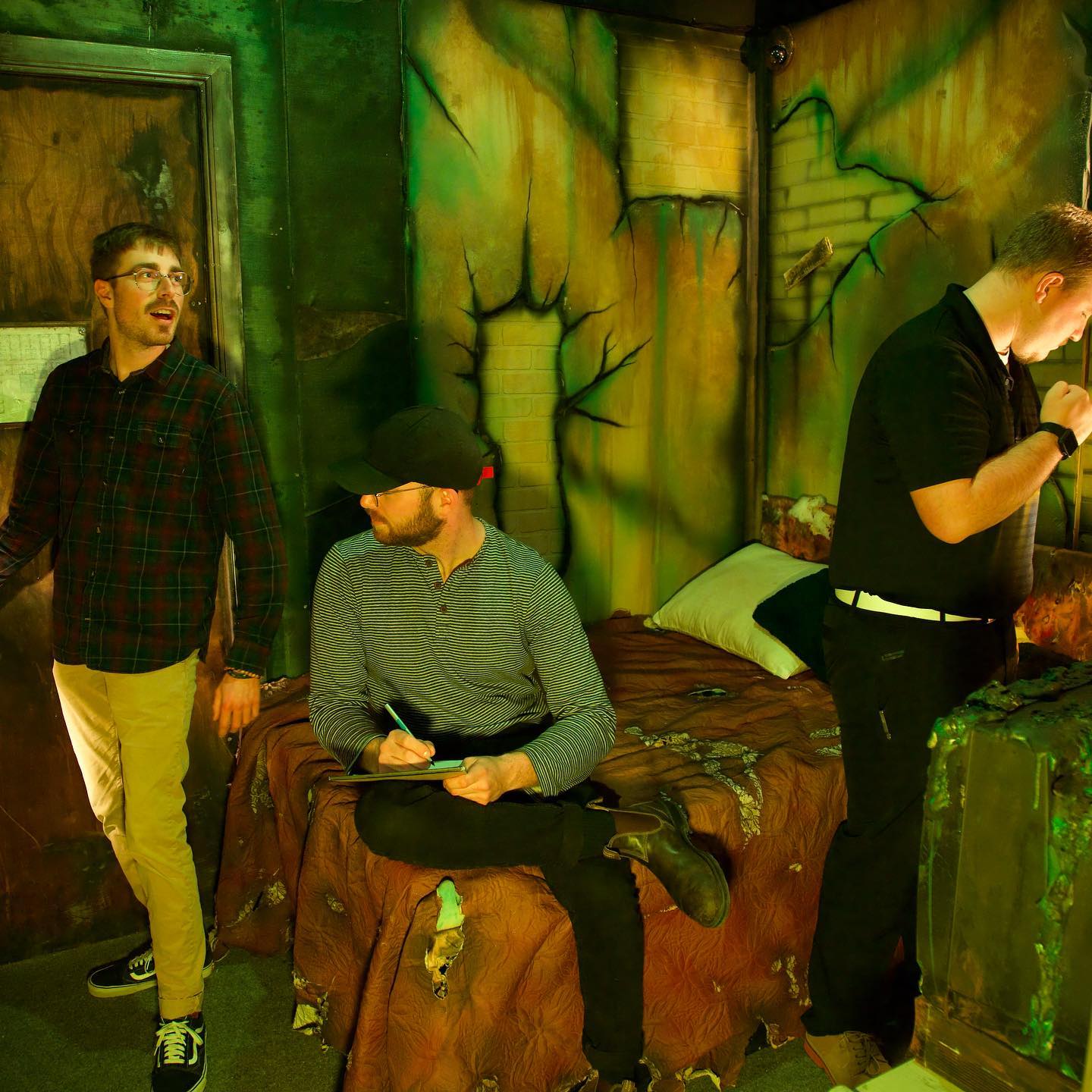 With so much to offer, it is no surprise the Loveland Laser Tag Fun Center has been named "Best Place to Have a Birthday Party" four years in a row. Their party packages include pizza, party coaches, bottomless sodas, and the party room on top of any attractions the group will take part in.
It's clear that the Loveland Laser Tag Fun Center is a perfect place for people seeking days filled with mind and body-bending activity, thrill, excitement, and most of all, fun.
Details
Address: 401 N Denver Ave, Loveland, CO 80537
Phone: 970-663-9999
Season: Year-round
Website: laserfuncenter.com