Based in Grand Junction, Colorado, Vintage Overland is a custom, handbuilt caravan manufacturer and supplier that creates lightweight trailers that can be towed by almost any vehicle. Packed with tons of car camping essentials and luxuries, Vintage Overland is ideal for those who love to spend time in nature.
Caravan Towed Trailers for Overlanding
Perfect for Overlanding and road trips of all kinds, these military-inspired camping trailers combine simplicity and efficiency within their functional design. While Vintage Overland's long-lasting caravans are not the cheapest option on the market, its high-quality, hand-crafted builds are still a very affordable option among similar trailers.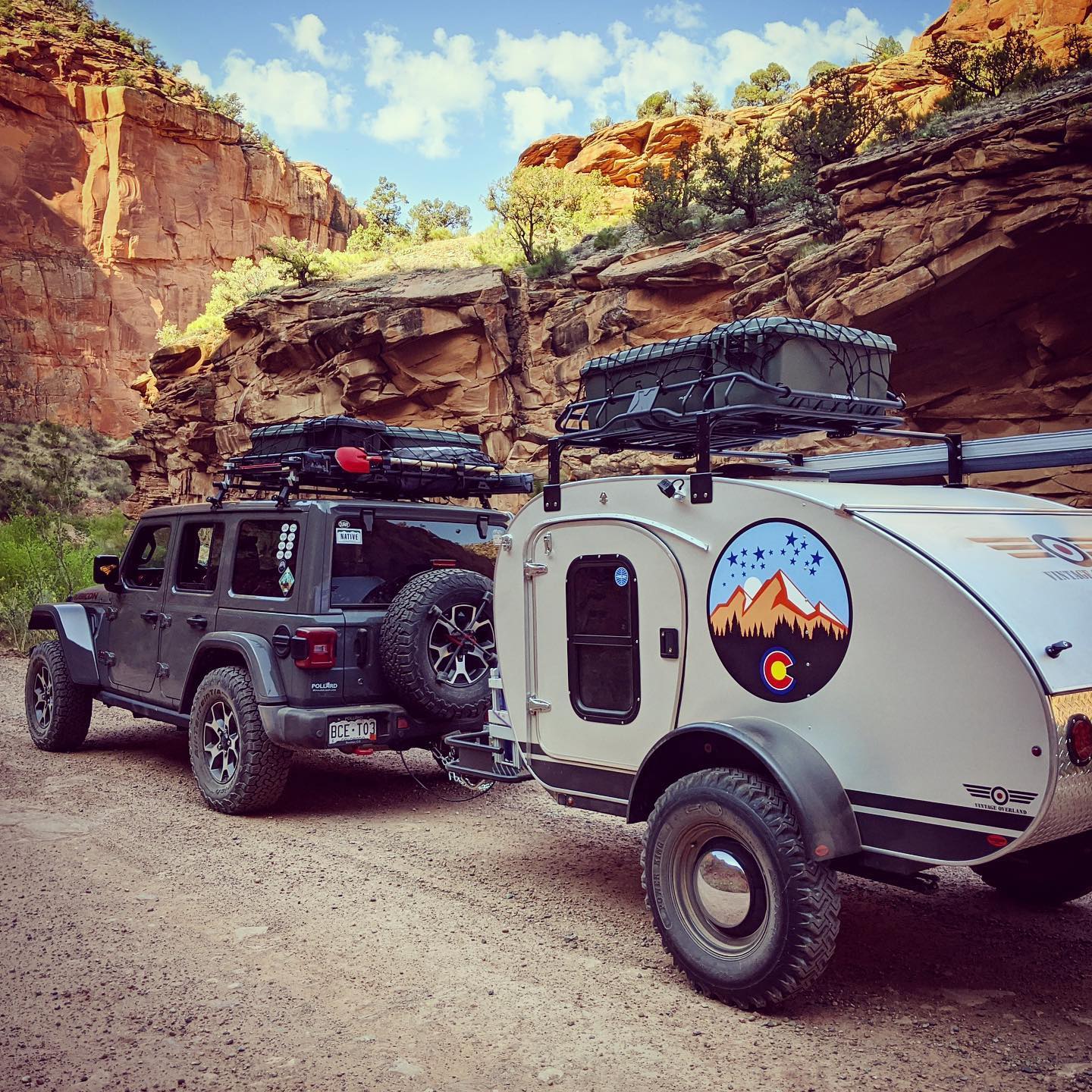 Although Vintage Overland is a fully-custom manufacturer, the company has three main product models to choose from:
The Tuco Teardrop Trailer
The Great Escape Caravan
The T.E. Lawrence Trailer
It's important to note that the words "caravan" and "trailer" are used interchangeably, as both refer to the company's towed campers. The company uses American-made materials, a majority of which are sourced in Colorado. Each of Vintage Overland's caravans comes with a memory foam mattress, storage, and kitchenette.
The campers also feature a solar panel and Goal Zero generator to power lights and other small electronics.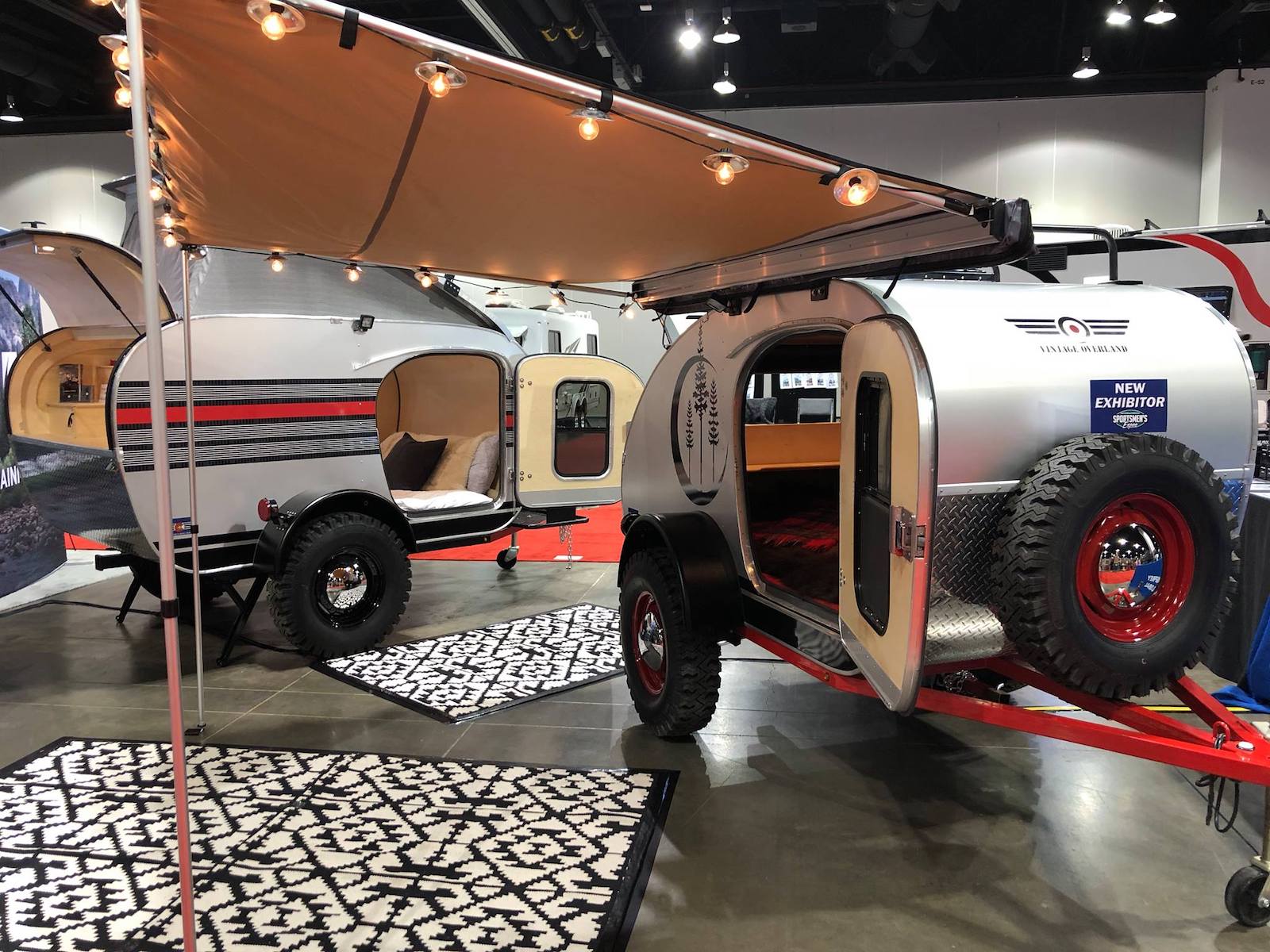 Key Features + Specs
It's easy to recognize a Vintage Overland caravan in the wild as most of the white teardrop trailers feature the company's signature stripe and logo. For those who like to add their own touch, custom graphics are also available to personalize the look of your mobile home.
Each caravan is supported by durable tires that are designed to handle extended trips on dirt and gravel roads. Inside the cozy trailers, a simple light birch wood interior design with Danish-inspired cutouts creates the feeling of extra space.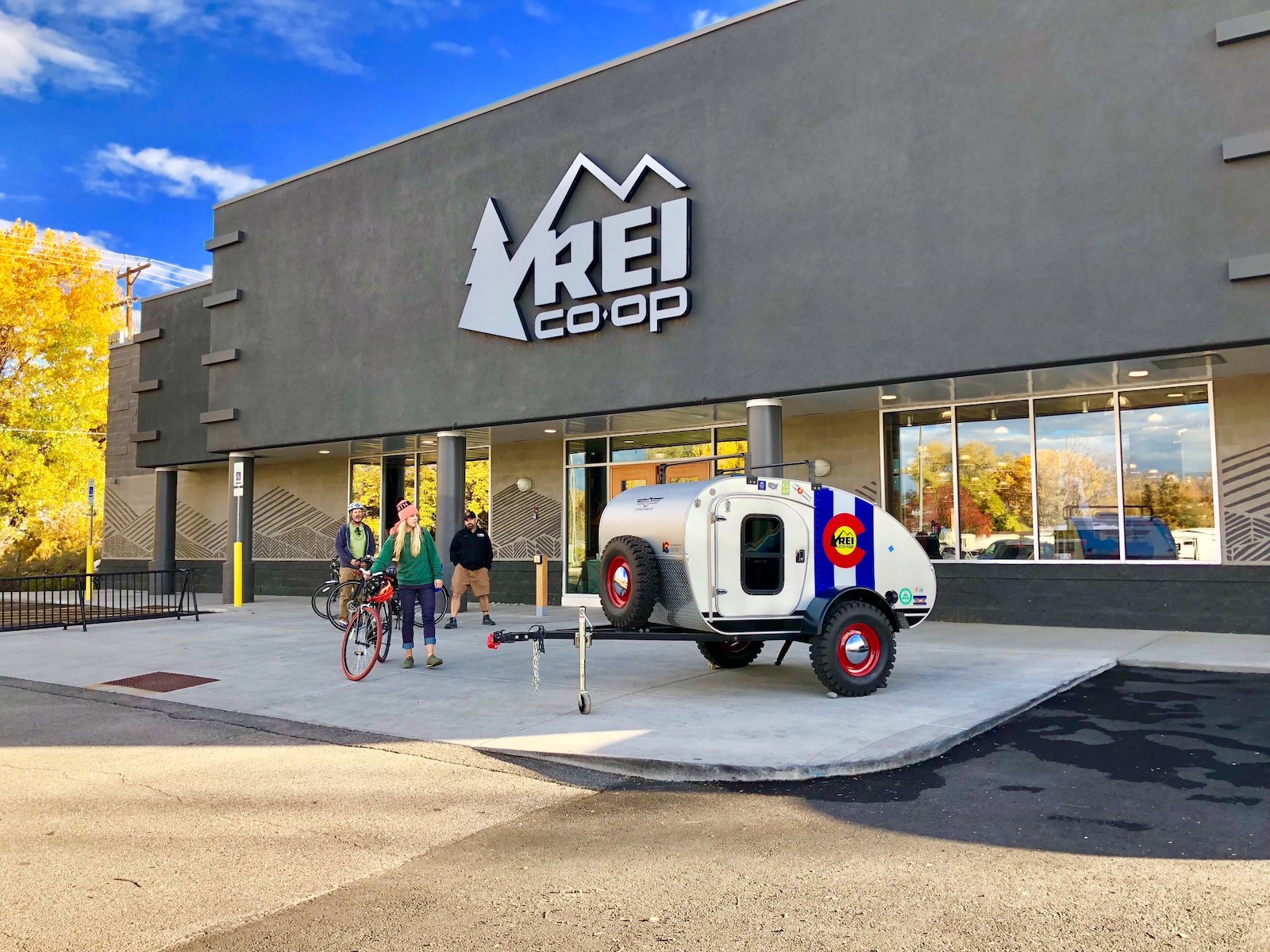 Interior:
Hardwood floors and sides
Memory foam mattress
Goal Zero generator
Fan + vent
Prep station
LED lights
Exterior:
Reinforced diamond plate exterior
Powder-coated fenders and frames
Tinted screened window
Rear receiving hitch
Vintage tail lights
Oversized door
Utility Light
Optional add-ons (price& availability may vary):
Spare tire + exterior mount
Rounded roof rack mount system
Front welded steel basket
Extra storage
Road shower
Bug screens
Second door
Rear hatch
Awning
Vehicle Requirements
As a lightweight and relatively smaller option, Vintage Overland's trailers can be towed by cars, trucks, SUVs, and all other vehicles with a corresponding hitch. When considering your vehicle's towing capacity, the Vintage Overland Tuco, Great Escape, and TE Lawrence trailers have a base weight of 600, 750, and 900 lbs, respectively.
For those looking to explore the great outdoors within the comfort of their own trailer, Vintage Overland is the perfect option for the adventurers out there. Sleek, durable, and customizable, these caravans are the perfect attachment to any vehicle.
Details
Address: 350 South Redlands Rd, Grand Junction, CO 81507
Phone: 970-361-5989
Website: vintageoverland.com