The Dinosaur Hill Trailhead is a mile-long looping trail in Fruita, Colorado, near Grand Junction, which takes visitors past wildflowers, dinosaur bones, and excavation sites. Explore the rich history of this area with your family, friends, or on your own.
History
Dinosaur Hill began when Elmer Riggs, an Assistant Curator of Paleontology at Chicago's Field Museum, began digging into the side of the hill in the early 1900s. In 1901, Riggs unearthed nearly 2/3 of the fossilized remains of an Apatosaurus, aka Brontosaurus. To this day, it remains one of the most complete Brontosaurus finds in the world.
Part of what made Riggs' discovery so noteworthy was not only the nearly complete set of fossils but the story they told. The dinosaur's ribs showed a clear break mark. It also indicated the break had healed during the course of the dinosaur's lifetime. This find gives paleontologists a peek into life as a dinosaur.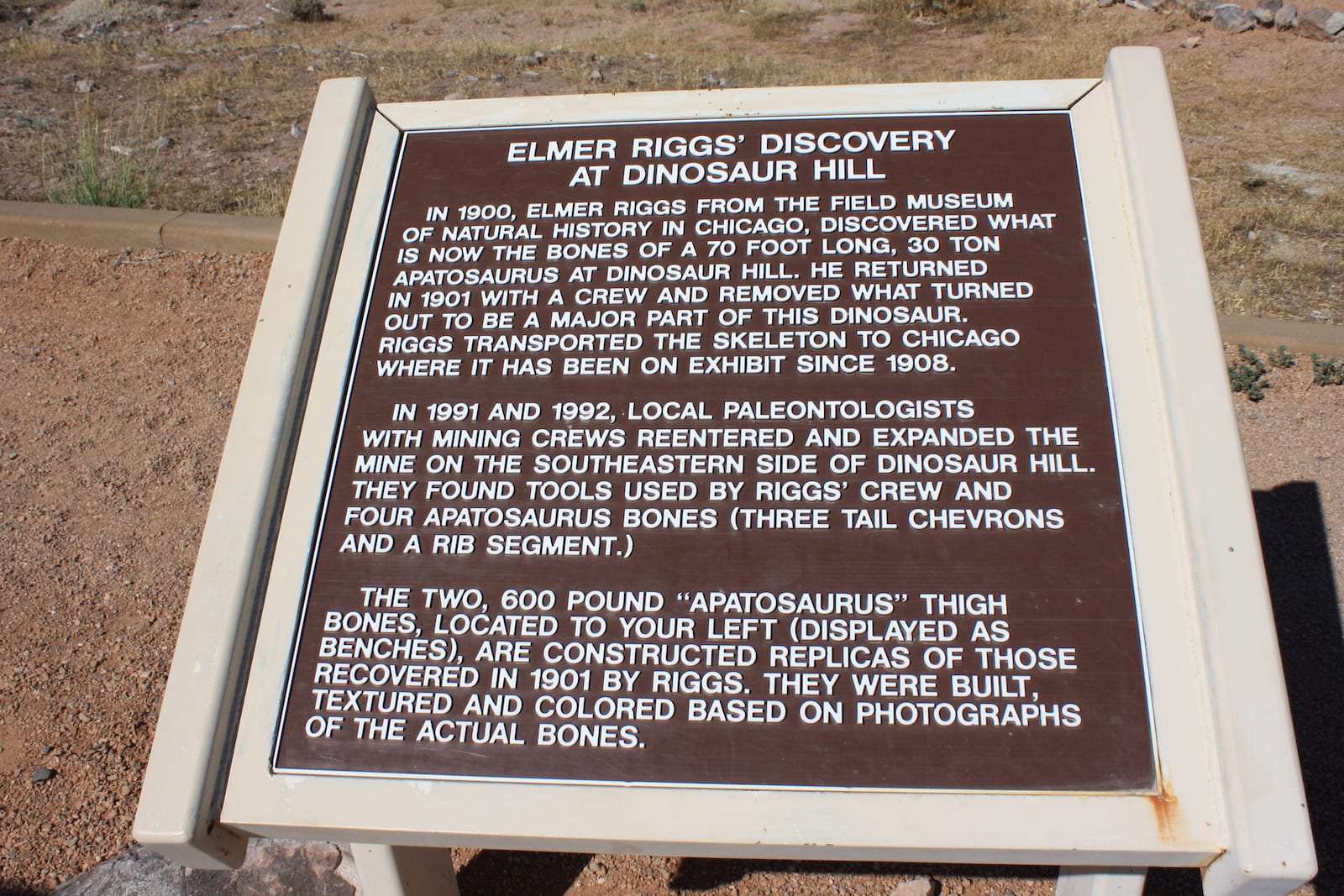 What to Expect
The mile-long hike takes about 60-90 minutes to complete. It is accessible to people of all ages and skill levels, though parts may be considered mildly strenuous for some. Interpretive signposts on the trail mark areas of interest and give visitors information about the fossils discovered here.
Other things to be aware of when visiting include:
Restrooms
Picnic areas
Marked trails
RV parking
Leashed dogs are permitted
Informational kiosk at the trailhead
Interpretive signposts along the trail
The restrooms and designated picnic areas are found at the trailhead only. The trail is open year-round.
Points of Interest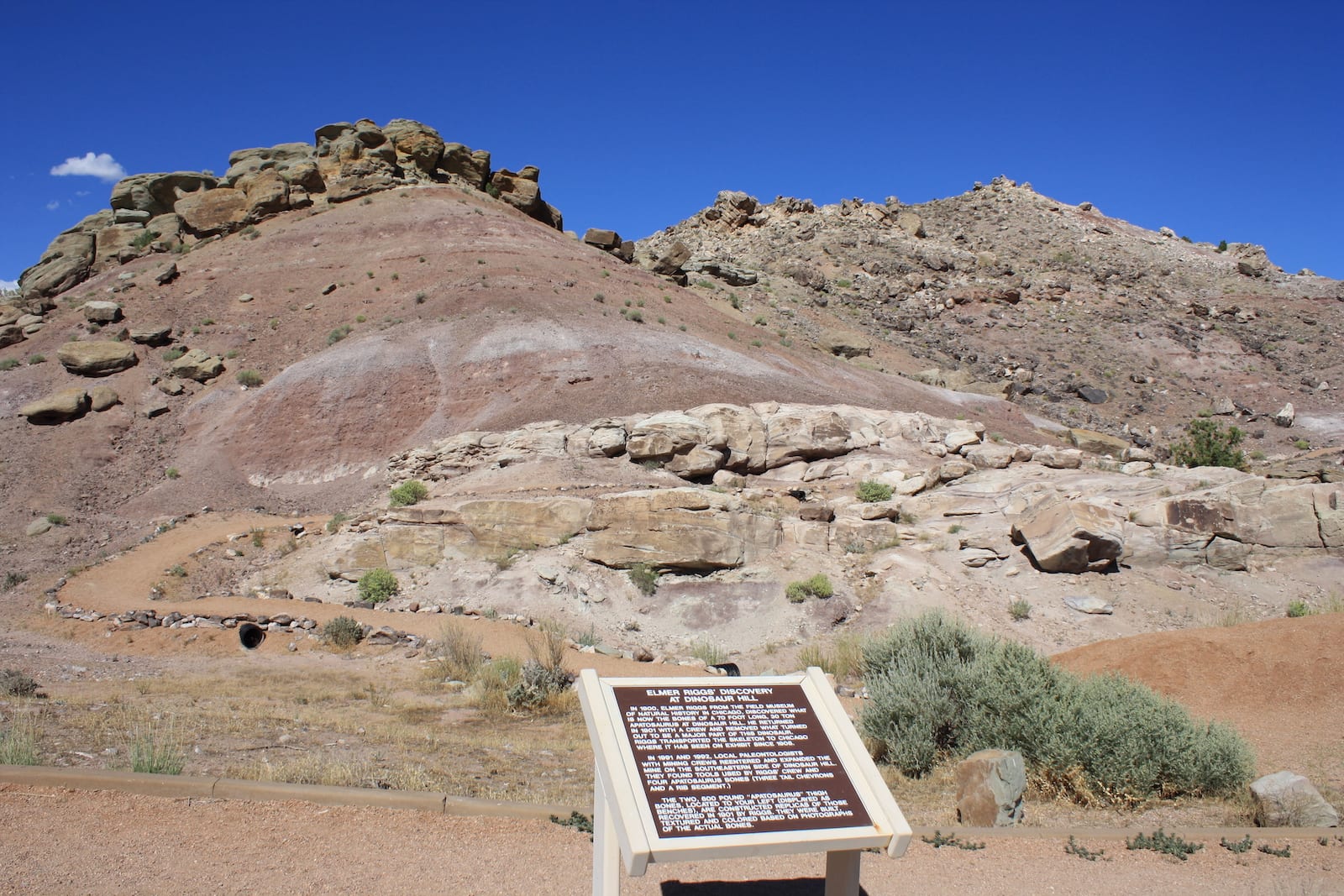 There are several points of interest along the trail, including excavation sites, which burrow into the side of the Morrison Formation, a series of Upper Jurassic sedimentary rocks known for their plethora of dinosaur fossils. Points to look for include:
Quarry Site—View the excavation site where a multitude of dinosaur fossils have been recovered.
Dinosaur Bone—Get an up-close look at the mold of a dinosaur femur contained within a large boulder. From the kiosk at the trail head, walk uphill and take the left branch.
Brontosaurus Site—See the cave where the Brontosaurus was discovered. A plaque and cast of a vertebrae commemorates the area. The cave has been sealed off.
Views From The Top—Climb to the top of the hill and get amazing panoramic views of the area, including the Colorado River and Grand Valley.
Where Is It?
Coming from Grand Junction, take the I-70 west towards Fruita (exit 19). Make a left turn and drive about 1.5 miles, passing Rim Rock Adventures. Parking will be on your left.
Details
Address: Fruita, CO 81521
Phone: 970-244-3000
Season: Year-round