The Breckenridge Stables prides itself as the only company in Breckenridge to offer horse-drawn sleighs. Situated in the town's golf course and is reachable in less than an hour from downtown, the Breckenridge Stables gives winter lovers a chance to enjoy the delicate sounds of sleigh bells, be warmed up with cozy blankets and take in the wonderful views of the surrounding Rocky Mountains.
The Breckenridge Stables sleighs are Amish handmade, all with sturdy and padded seats. It's undoubtedly created with the comfort of its passengers in mind. Factor in being pulled by beautiful Pecheron and Belgian horses, every ride is surely a charming treat to the senses. Who said fairy tales can't come true?
Winter sleigh rides in Breckenridge
The Breckenridge Stables offer tours in two locations, namely Peak 9 and the Breckenridge Golf Club. Peak 9 is open from late November through mid-April, while Breckenridge Golf Club is open from mid-December through end of March. Each location features distinct views that are different from one another.
Sleighs vary by capacity, and currently there are three: one that seats 12 to 14 people, one that seats up to 28, and one that seats up to 6 (or more commonly known as vis-à-vis sleighs).
Both locations offer two types of sleigh tours:
Scenic Rides – this type of rides typically lasts for 35 to 45 minutes, with provisions such as warm drinks (hot chocolate) and cozy blankets. Peak 9 offers rides that go up in elevation, which will provide overlooking views of the downtown, Continental Divide, Mt Baldy and the 10 Mile Range. Breckenridge Golf Club on the other hand offers flatter trails and a view of the Continental Divide and 10 Mile Range. Children under 3 years of age are free of charge.
Dinner Rides – this type of ride typically lasts for 35 to 45 minutes, with provisions such as warm drinks and blankets. In addition to the above-mentioned views, Peak 9 offers a 1-hour dinner at Spencer's Steak House, while the meal in Breckenridge Golf Course happens in a 5-star club house with a relaxing fireplace and some live music. Children under 3 years of age are free of charge as well.
There are also other activities being offered outside of the winter season, such as Trail Rides, Dinner Rides and Private Horse Riding Lessons. They can also cater to special events like birthday parties, summer outings and even weddings. Surely, uncovering the wonders of the Rocky Mountains through the Breckenridge Stables will bring dreams to life and create unfading memories.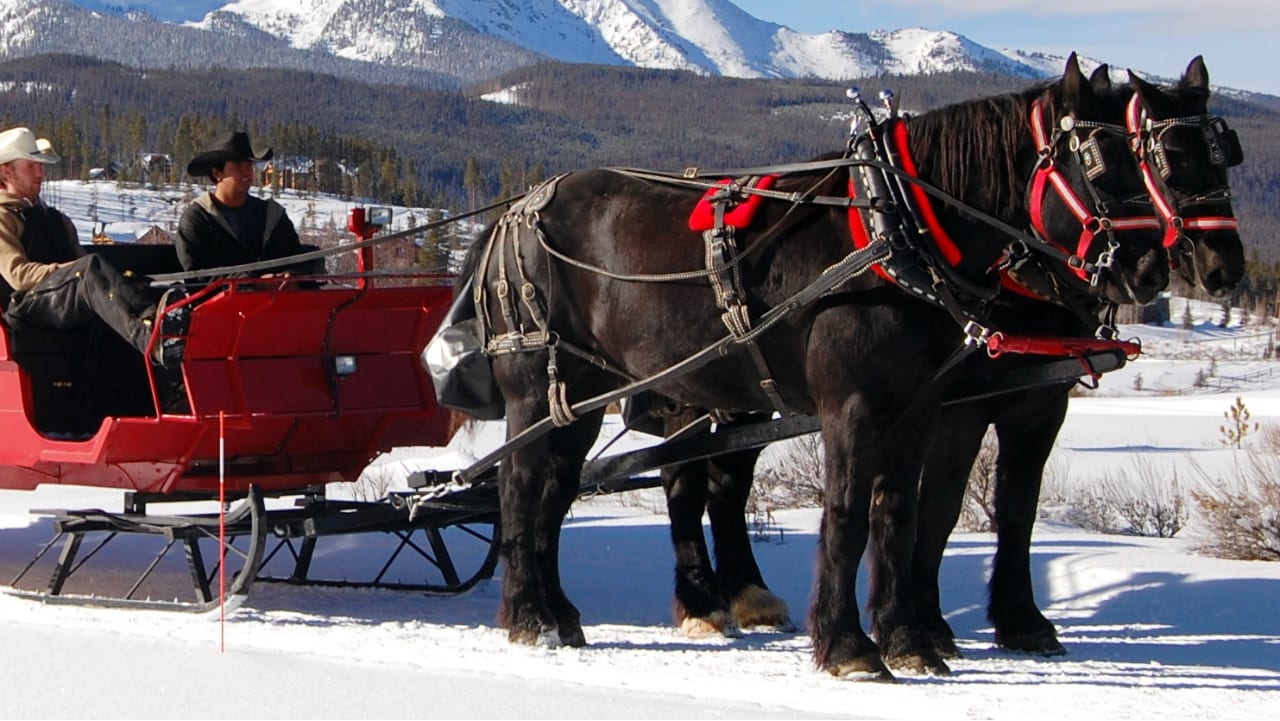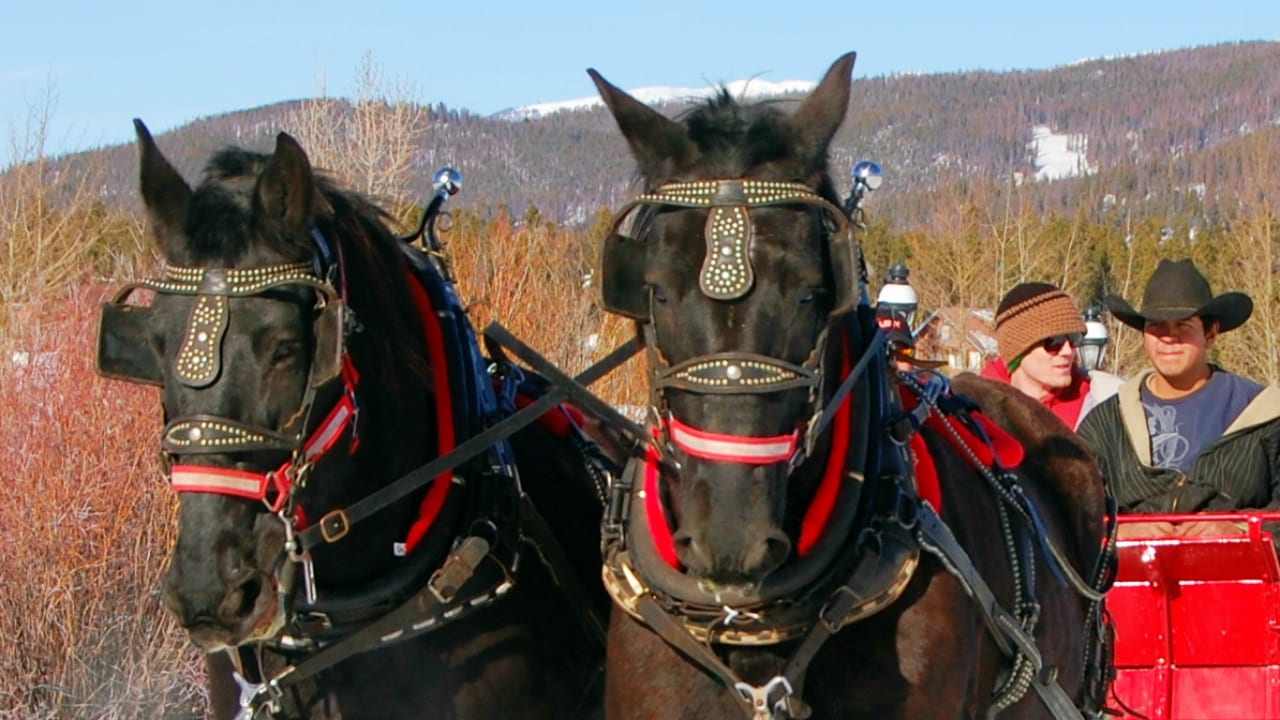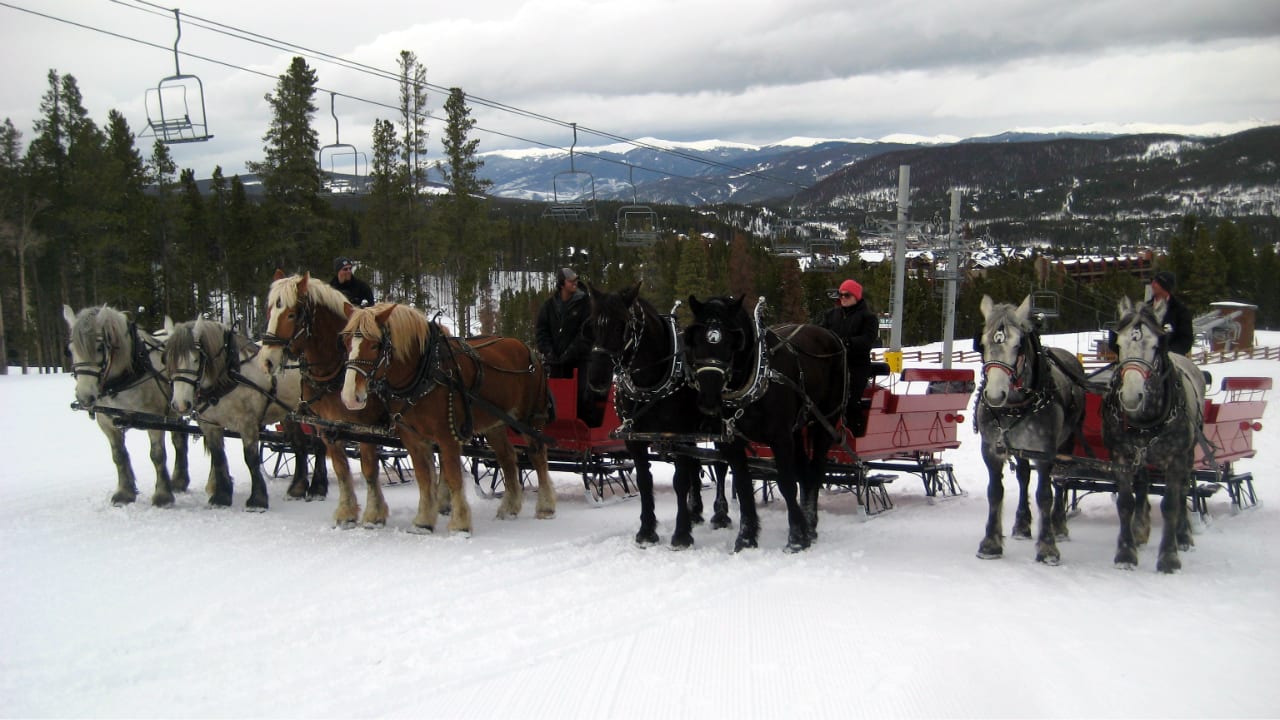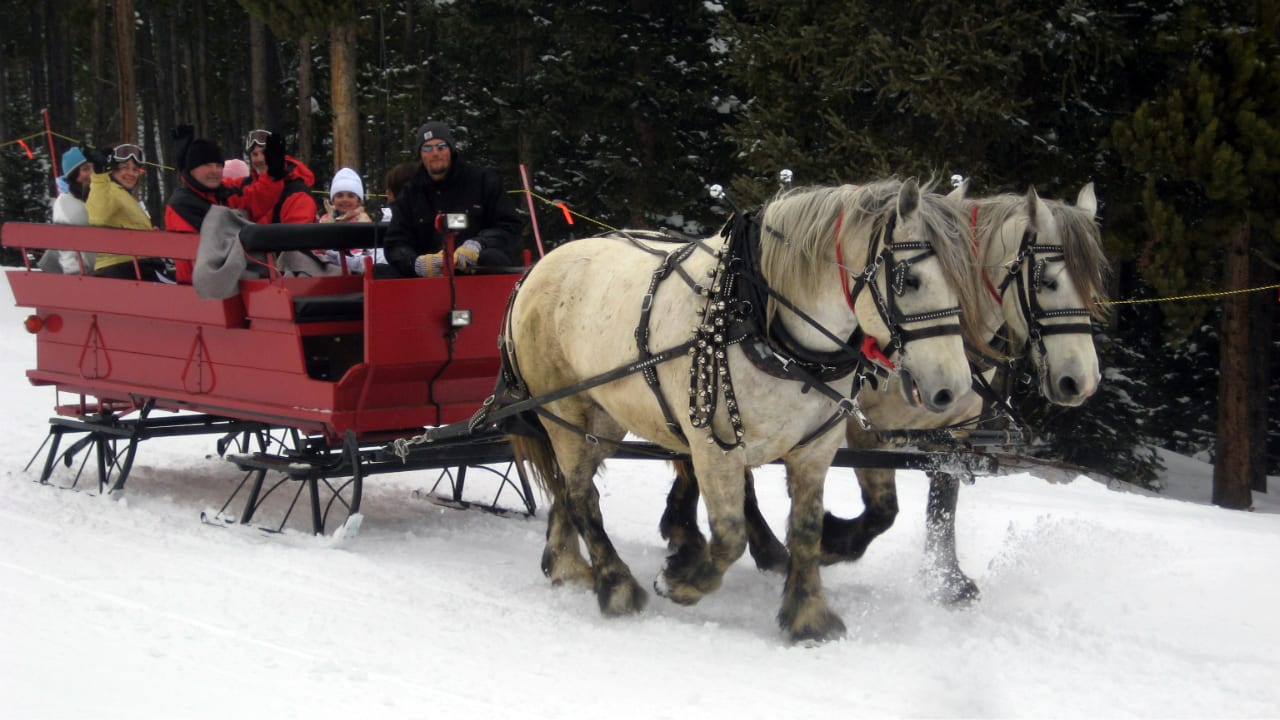 Details
Address: 620 Village Rd, Breckenridge
Phone: 970-453-4438
Season: Nov-mid April
Website: breckstables.com