Every winter Breckenridge hosts its annual Ullr Festival, which celebrates snow and tradition mixed with a lot of wild fun. Come out for this event in downtown Breck, it's one of Colorado's most unique winter events.
The festival has an interesting story behind it that involves a mythical God of winter
(affiliate link), Ullr. According to the story, Ullr covered the Earth with snow every winter to protect it from harm. He's also described as a great skier and traveler who one day found himself in Breckenridge.
Ullr eventually found the perfect place to settle down where he fit right in. So, every year, it was believed that he blesses Breckenridge with fine snow. As a way of showing their appreciation, the people of the town hold the Ullr festival that honors their God of snow.
Breckenridge will celebrate their 60th year of Ullr Festival and as usual, people should expect one of the most vibrant events they'll have the pleasure of attending. This year's event takes place from Thursday to Saturday, December 7th to 9th, 2023.
Watch and participate in the Ullr Parade on Main Street and don't be surprised to see a lot of people wearing Viking hats. If you want, join the parade and get yourself a hat too.
Bring your Christmas tree and retire it at the Ullr Bonfire. There will also be free entertainment courtesy of Red Bull.
Take part at the Ullr Ice Plunge where participants will bravely immerse themselves in the frozen Maggie Pond.
See who will be crowned as the new Ullr King and Queen based on their significant contribution to the community.
Come with friends and family and enjoy the talent shows, comedy nights, and other fun activities.
For those who want to experience everything that Ullr Fest has to offer, you can check out different lodging packages that will suit your needs. They also can include air and land transportation, event passes, and lift tickets.
Breckenridge Accommodations
Check out the best hotels in Breckenridge.
Details
fAddress: South Main Street, Breckenridge, CO 80424
Phone: 970-453-2913 (Breckenridge Tourism Office)
Date: Thursday – Saturday | December 7-9, 2023
Admission: Free
Website: gobreck.com/event/ullr-fest
Latest in Ullr Fest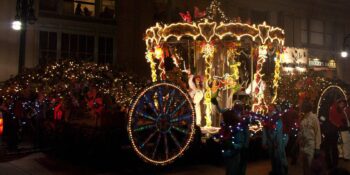 December in Colorado brings about plenty of holiday cheer, snow festivals, and unique ways to enjoy…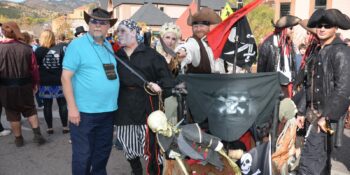 What do giant pumpkins, coffins racing down a mountain, and people dressed as Vikings tossing frozen…
Read more Ullr Fest