One of the most luxurious ski-in/ski-out hotels is the Grand Lodge on Peak 7 in beautiful Breckenridge, or "Breck." Offering both the comforts of a 3-star lodge (such as regular housekeeping) and a self-catering apartment's independence, this hotel is ideally located for snowsports enthusiasts who wish to stay close to the slopes.
The resort is right on the BreckConnect Gondola path, which gives guests direct access to the peaks and historic downtown Breckenridge. This makes it easy to get to the ski area's 2,200+ acres of terrain. People who want to come back to the mountain can often buy partial ownership properties, like timeshares.
Pets are welcome at the Grand Lodge on Peak 7 for owners only (timeshare participants). Although any visitor who requires the assistance of a service animal is welcome to bring their animal along,
Under the ADA, an animal must be specially trained to work or do tasks for the benefit of a person with a disability to be considered a "service animal." An emotional support animal does not fit this definition by this hotel's policies.
3-Star Ski-In/Ski-Out Amenities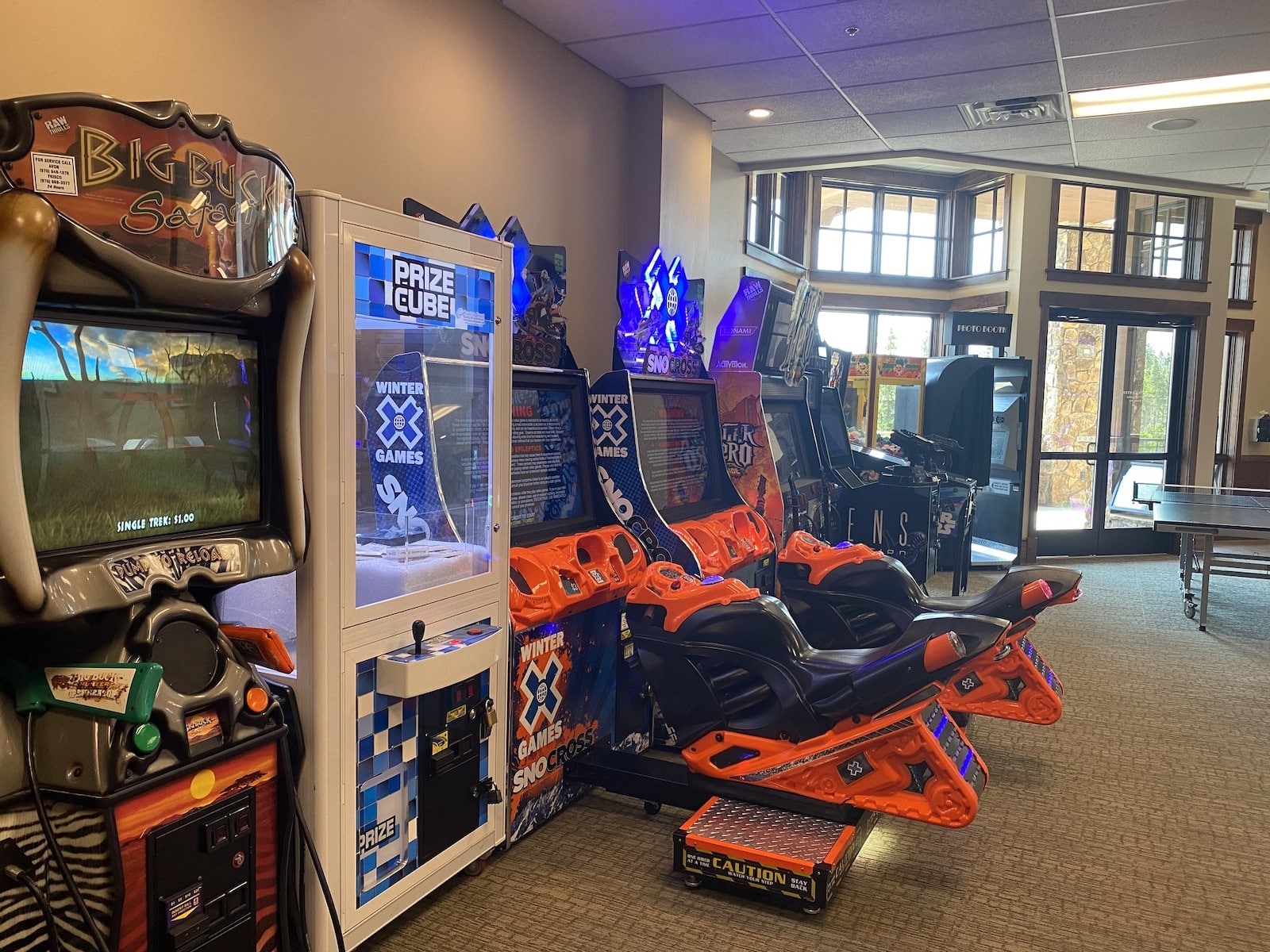 The Grand Lodge on Peak 7 provides everything you need for the ideal mountain getaway. Use the barbecue grills, rent some winter sports equipment, swim in the indoor or outdoor pools while taking in the beauty of the mountains, or play some pool.
Other hotel amenities include the Sevens Restaurant, a lobby bar, the Soothe Day Spa, the Grotto with sauna and steam room, a Family Fun Room, a private movie theater, a library, and a state-of-the-art fitness center open daily.
On-site activities are plentiful and may be scheduled in advance at the resort. Events like bingo, tye-dyeing, creating candles, and escaping a room would fall within this category. In addition, you may have a family picture session, roast s'mores, or work on a magnet or fairy home to keep the kids entertained.
Soothe Spa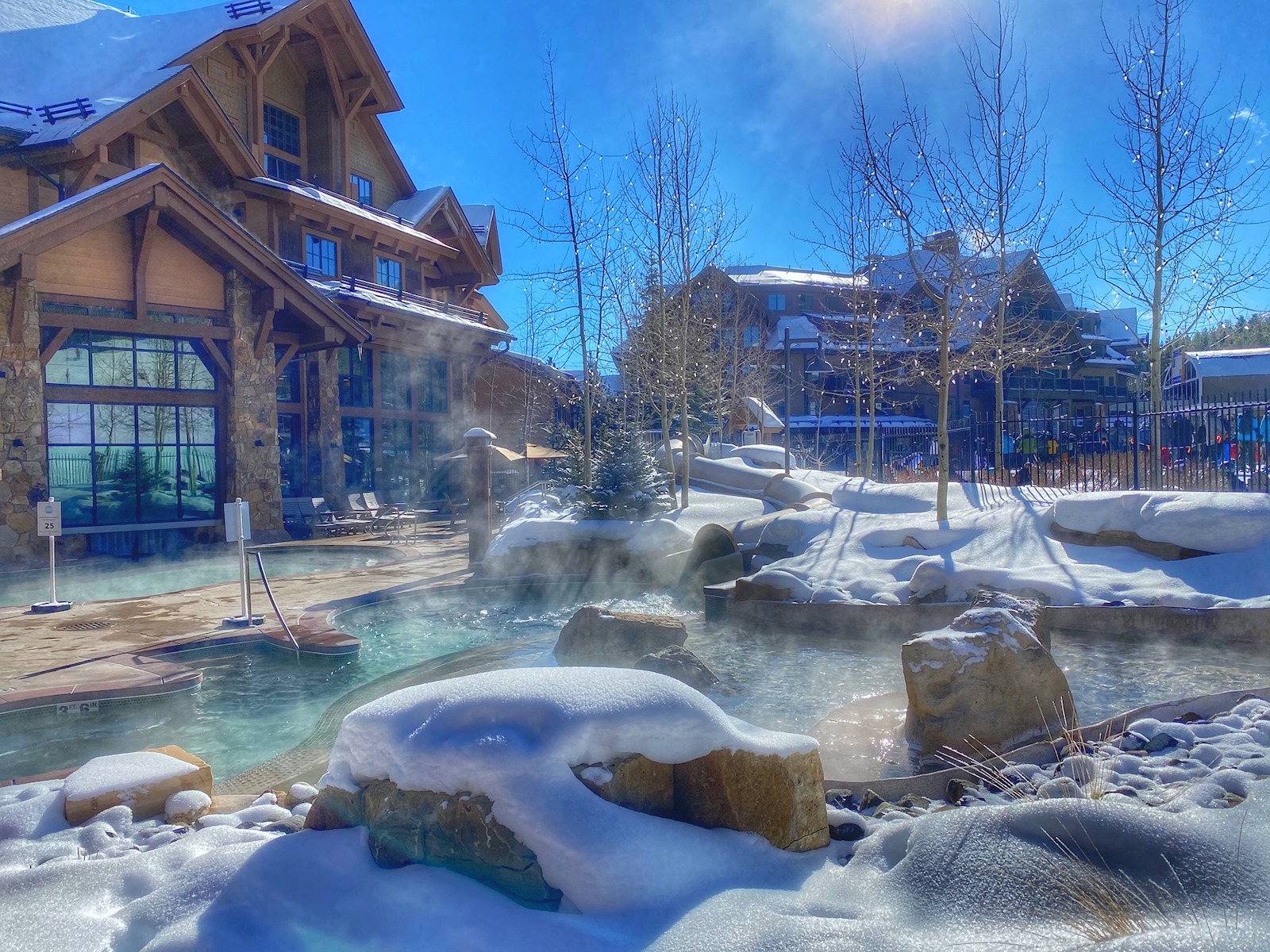 Soothe is a year-round on-site spa that offers massage, skincare, waxing, body treatments, microdermabrasion, and natural nail care. After hitting the slopes, spa-goers may unwind in the Comfort Room and take advantage of the Grotto's saltwater hot tub, waterfall, cedar sauna, and cozy steam room.
Room Types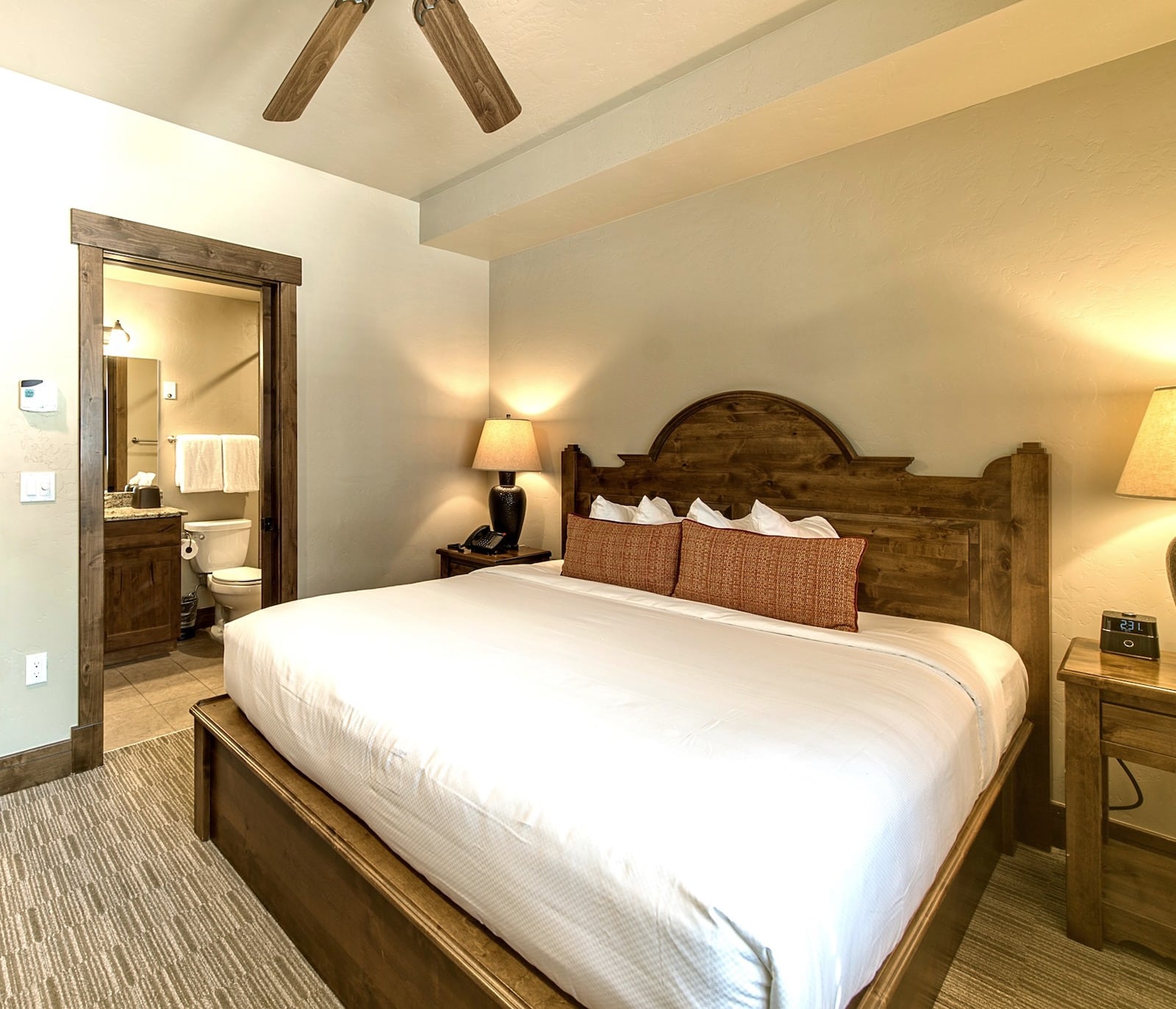 The Grand Lodge on Peak 7 has various rooms and suites with anything from one to four bedrooms. Every room at Grand Lodge Peak 7 has ski-in/ski-out access, air conditioning, cable TV, a kitchenette, a refrigerator, and free wireless internet.
Each bathroom has a hair dryer, shampoo, conditioner, body wash, moisturizer, makeup wipes, toilet paper, and soap. If you run out of any of these items, all you have to do is give the front desk a ring.
Check prices, availability or book Gran Lodge on Peak 7
Nearby Activities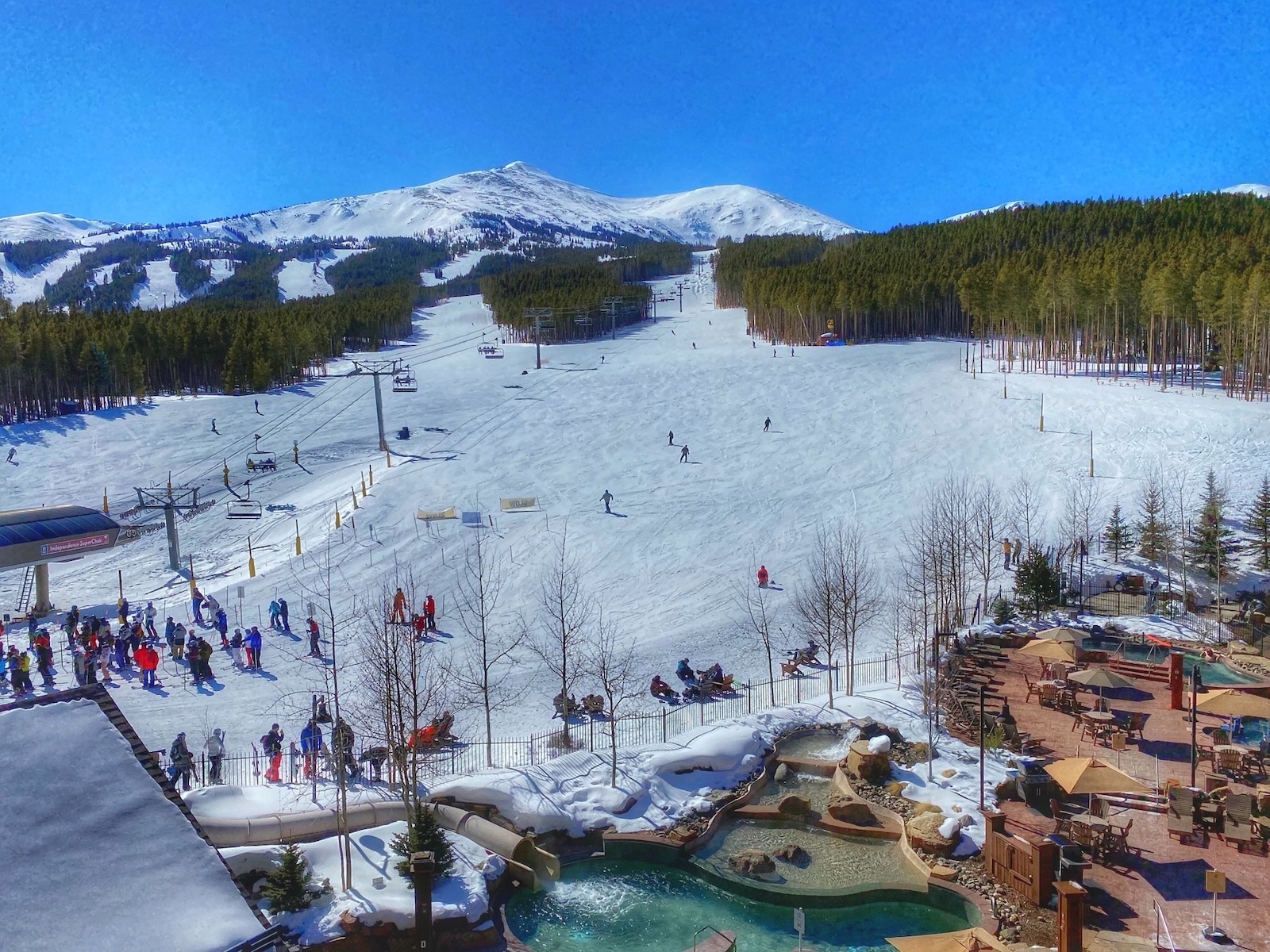 Breck offers a wide variety of summer and wintertime events and activities for visitors. Outdoor activities like hiking, fishing, rafting, horseback riding, and bicycling are great for families, groups of friends, and lone travelers throughout the warmer months. Popular wintertime pursuits include skiing, snowboarding, sledding, ice skating, tubing, and dog sledding.
Breckenridge Ski School is an excellent option if you want to help your children improve their winter sports abilities while still enjoying some time off yourself. Parents in Breckenridge can also sign their kids up for private lessons or group classes for kids ages four and up.
Details
Address: 1979 Ski Hill Rd, Breckenridge, CO 80424
Phone: 970-453-3330
Season: Year-round
Website: grandlodgeonpeak7.com