While Breckenridge may be synonymous with skiing, if that's the only reason you visit this charming mountain resort, you're missing out. Located in the heart of the most gorgeous natural landscapes in Colorado, Breckenridge hosts an array of stellar festivals each season every year.
From an iconic and internationally beloved winter tradition to events that celebrate art, music, and food, Breckenridge offers so much more than great skiing. And for those looking for overnight accommodations during your trip, consider staying at any of these top-rated Breck hotels in the area.
Here are some of the best events in Breckenridge, in chronological order:
International Snow Sculpture Championships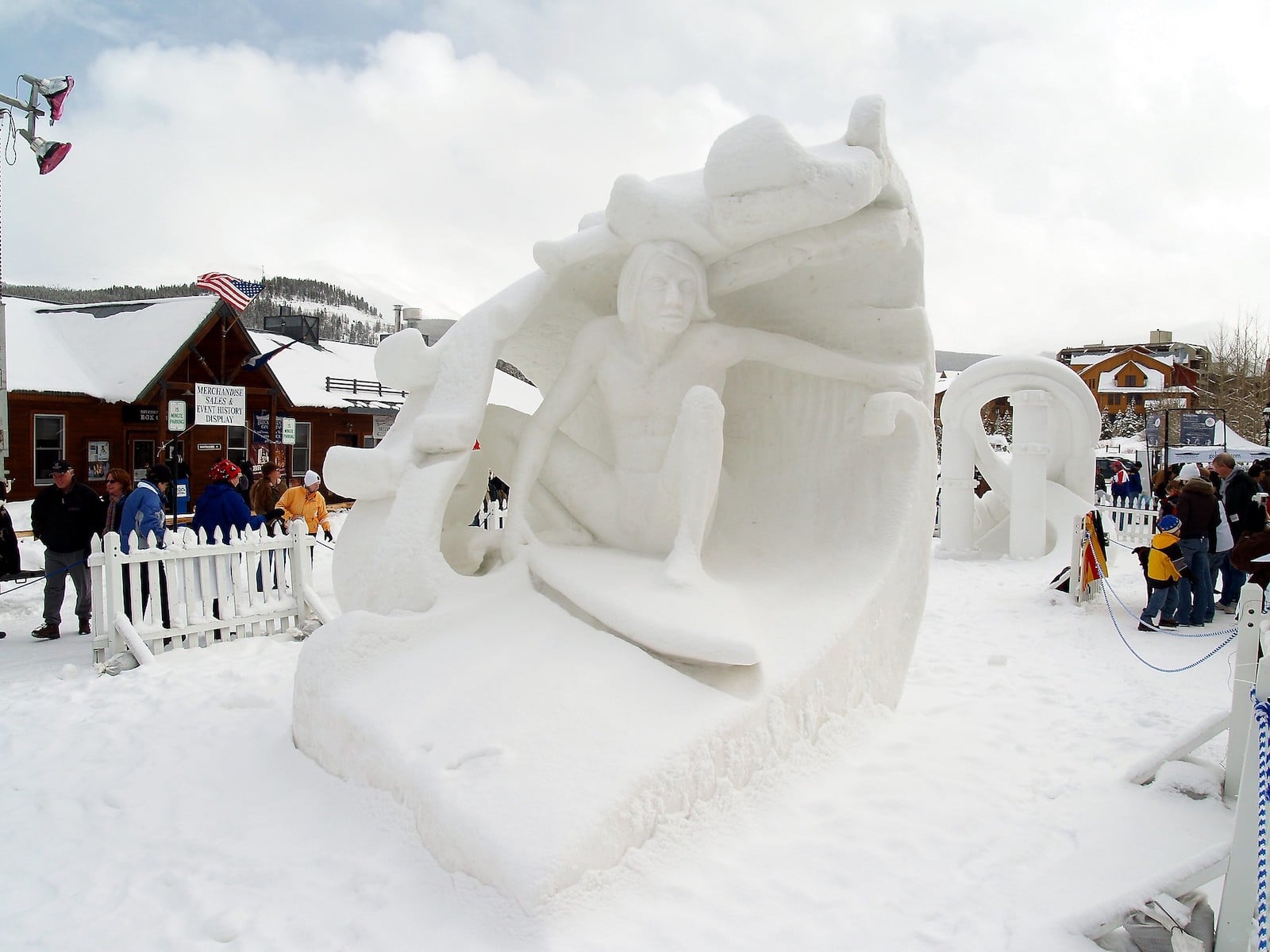 Each January, Breckenridge is transformed into a place that usually only exists inside one's imagination. Teams of fiercely talented ice sculptors from across the globe converge on Breckenridge to compete in the International Snow Sculpture Championship, which is considered to be one of the largest snow sculpture competitions in the world.
Visiting this competition will put you in close proximity to massive snow sculptures portraying whimsical and surreal scenes as well as abstract shapes. This isn't just one of the best events in Breck, but in all of Colorado.
late January | gobreck.com/…
Independence Day Celebration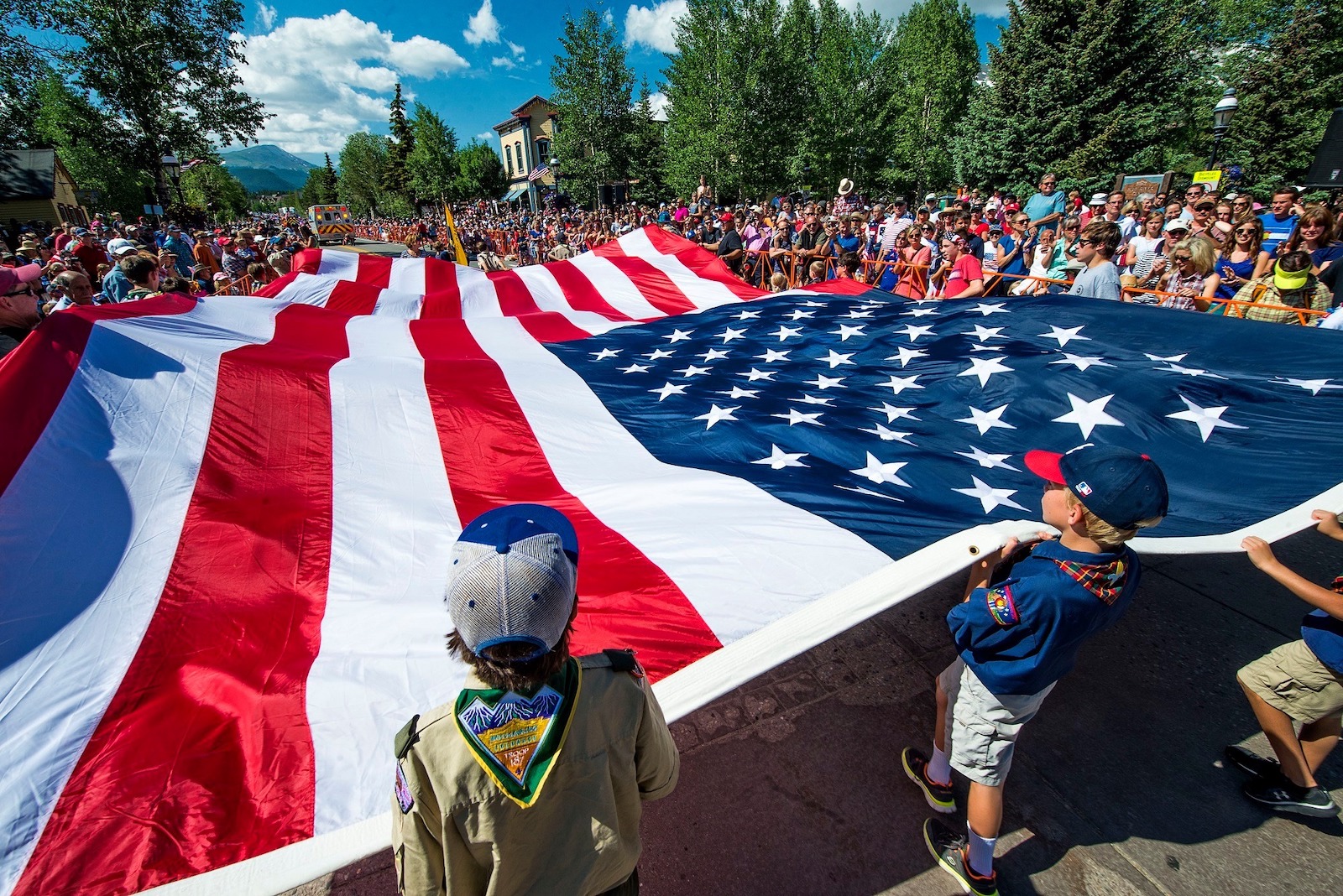 Breckenridge celebrates America's independence in style with spirited athletic competitions, live music performances, art showings, and a parade. The party culminates with a special performance by the National Repertory Orchestra.
July 4th | gobreck.com/…
Breckenridge Food and Wine Festival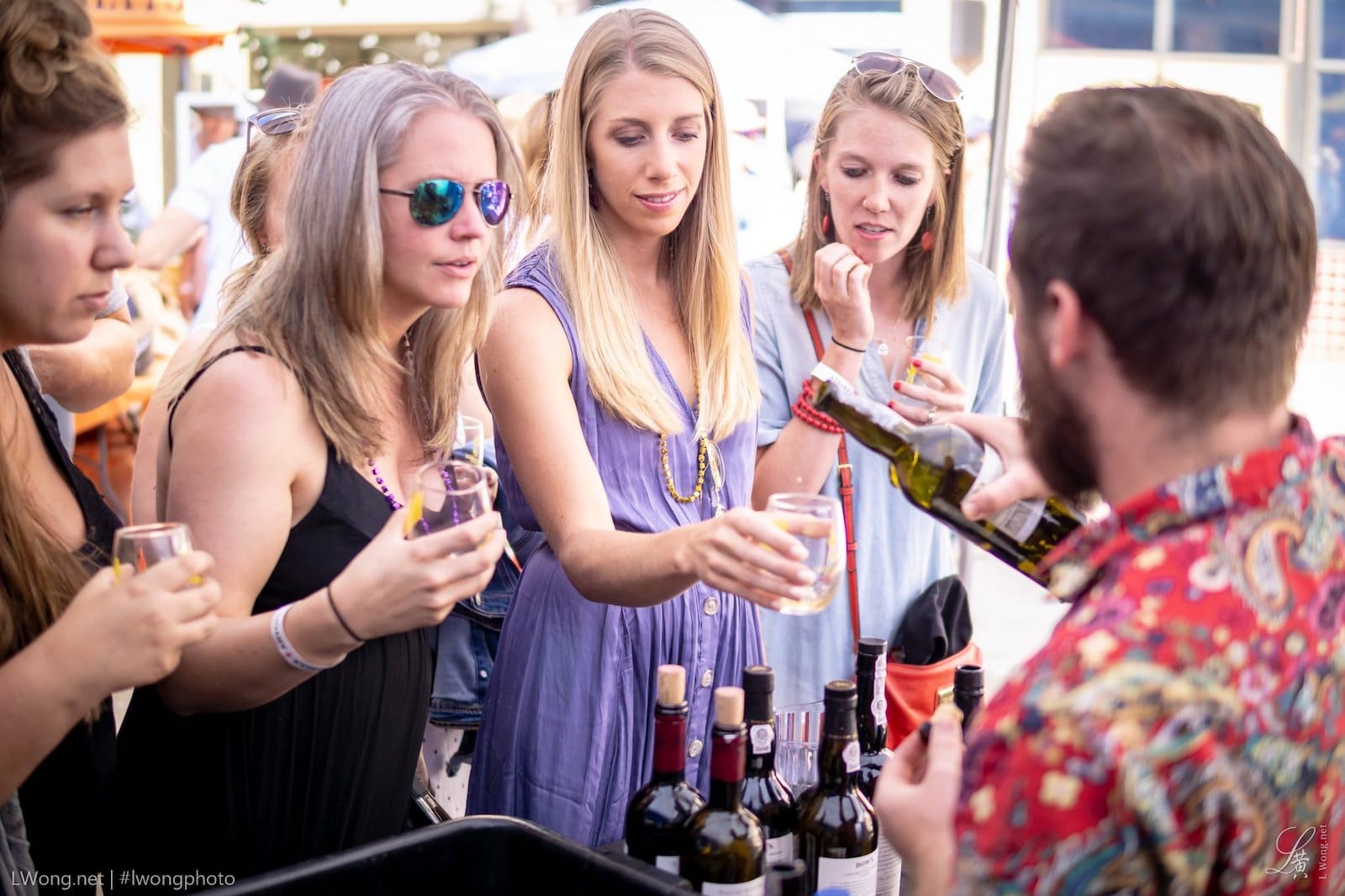 Featuring a broad selection of wines ranging from approachable and soft to bold and adventurous, the town of Breckenridge is transformed into a charming alpine vineyard each year during this festival. In addition to the excellent wine selections, attendees are treated to entree selections prepared by talented local chefs.
And while you wine and dine under Peak 9, the sweet sounds of live music performances will fill your ears.
late July | rockymountainevents.com/…
Breck Epic
The Breck Epic is a dream race for professional and aspiring bike racers alike. The six-day race treks through the pristine mountain landscape surrounding Breckenridge and take competitors through 40,000 feet of elevation gain over the course of up to 240 miles. The course is designed to allow competitors to stay in town during the entire multi-day event.
mid August | breckepic.com
Trail Mix: A BIFA Series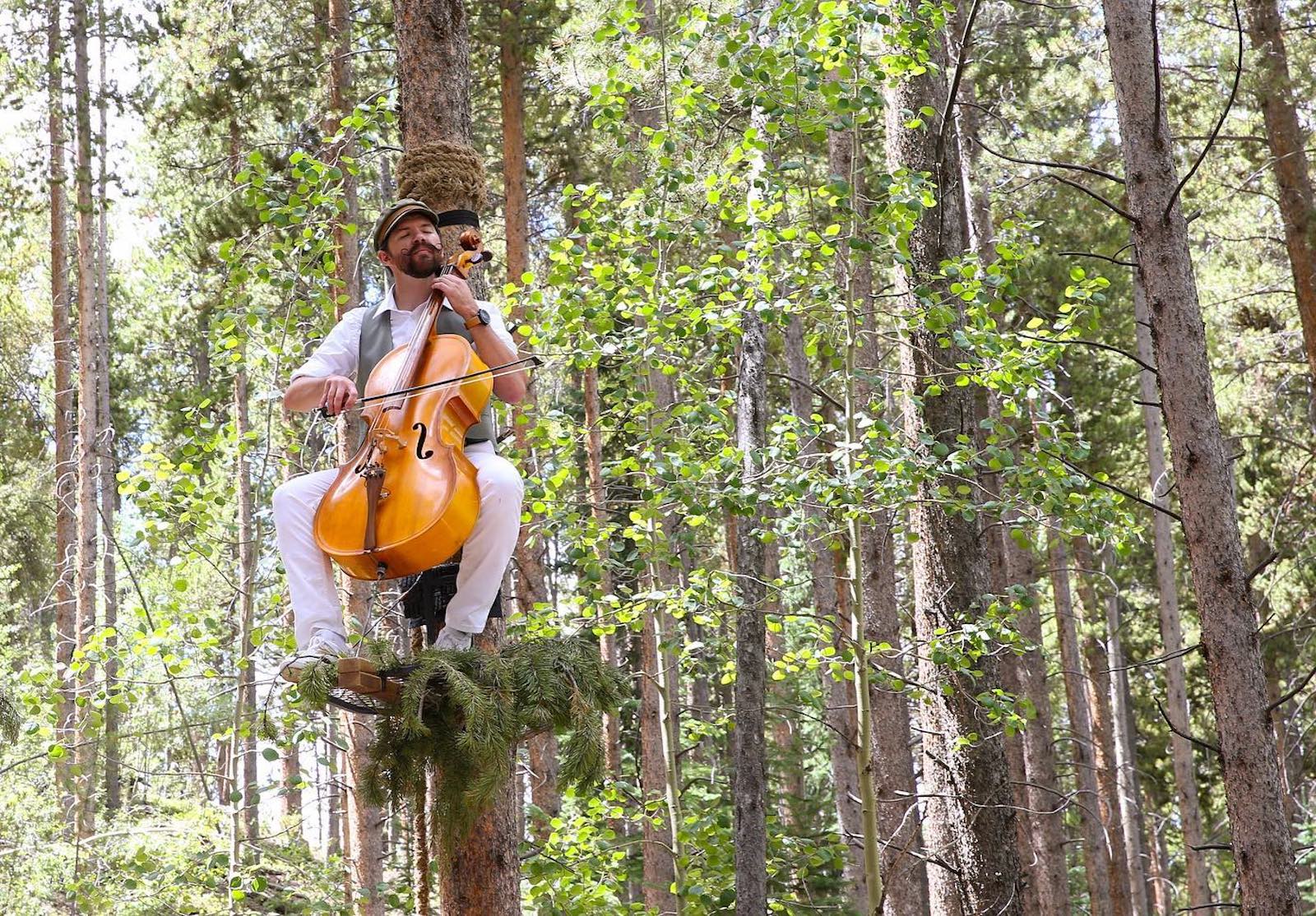 This special multi-day event presents art and live music out in the stunning natural landscapes surrounding Breckenridge. It's a unique festival where you'll probably encounter something you've never experienced before, like taking in the sweet sounds of a folk artist in the middle of the woods or seeing dancers with climbing harnesses float effortlessly in sync over steep rock faces far up off the ground.
mid August | gobreck.com/…
Breckenridge Wine Classic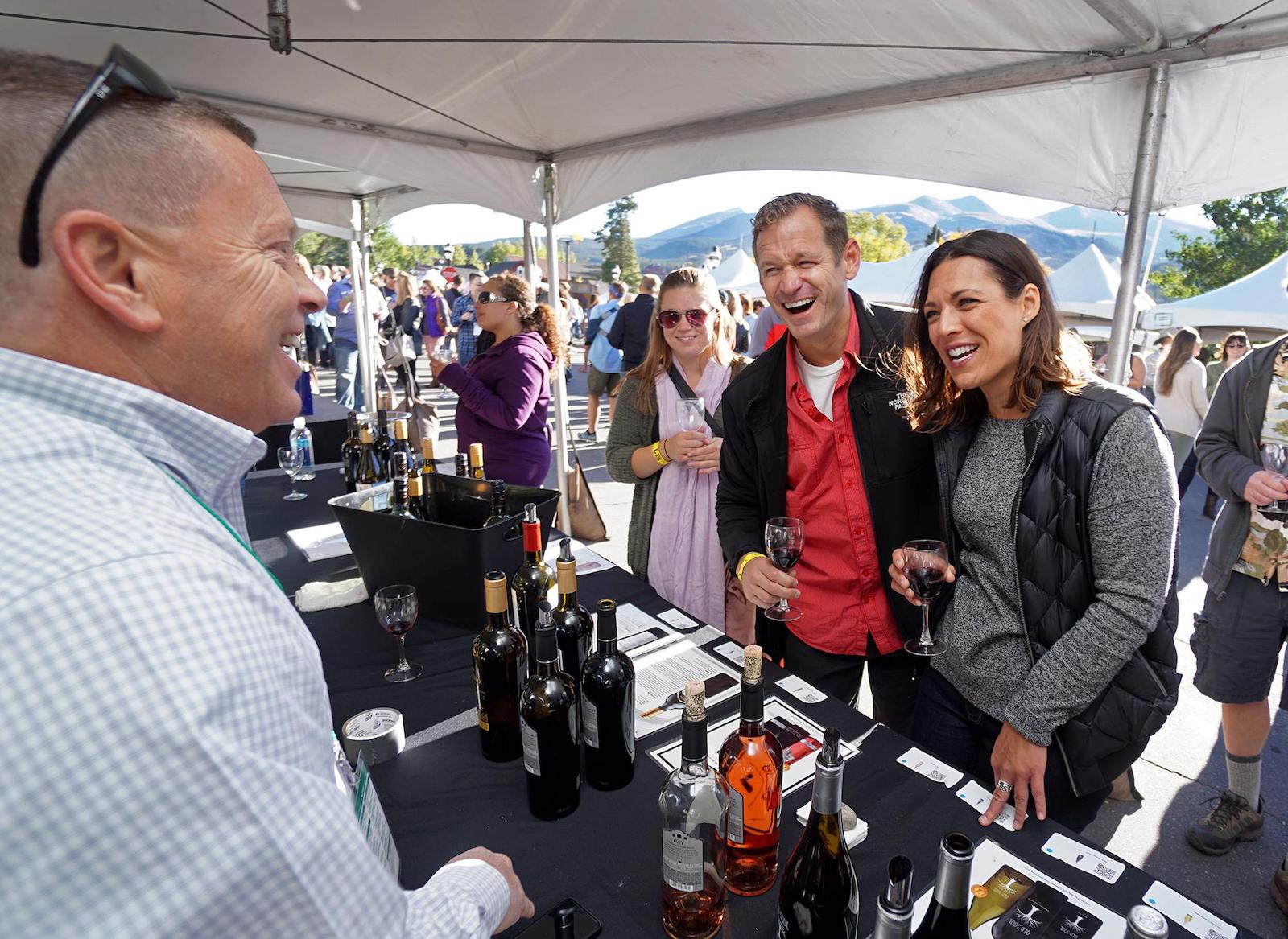 This highly anticipated fall event brings wine lovers together with master sommeliers, chefs, and winemakers. But if that didn't already pique your interest, consider the fact that this festival is timed to take place when the local foliage hits its peak fall colors. The Breckenridge Wine Classic is truly an event designed to spoil the senses.
mid August | breckenridgewineclassic.com
Breckenridge Hogfest: Bourbon and Bacon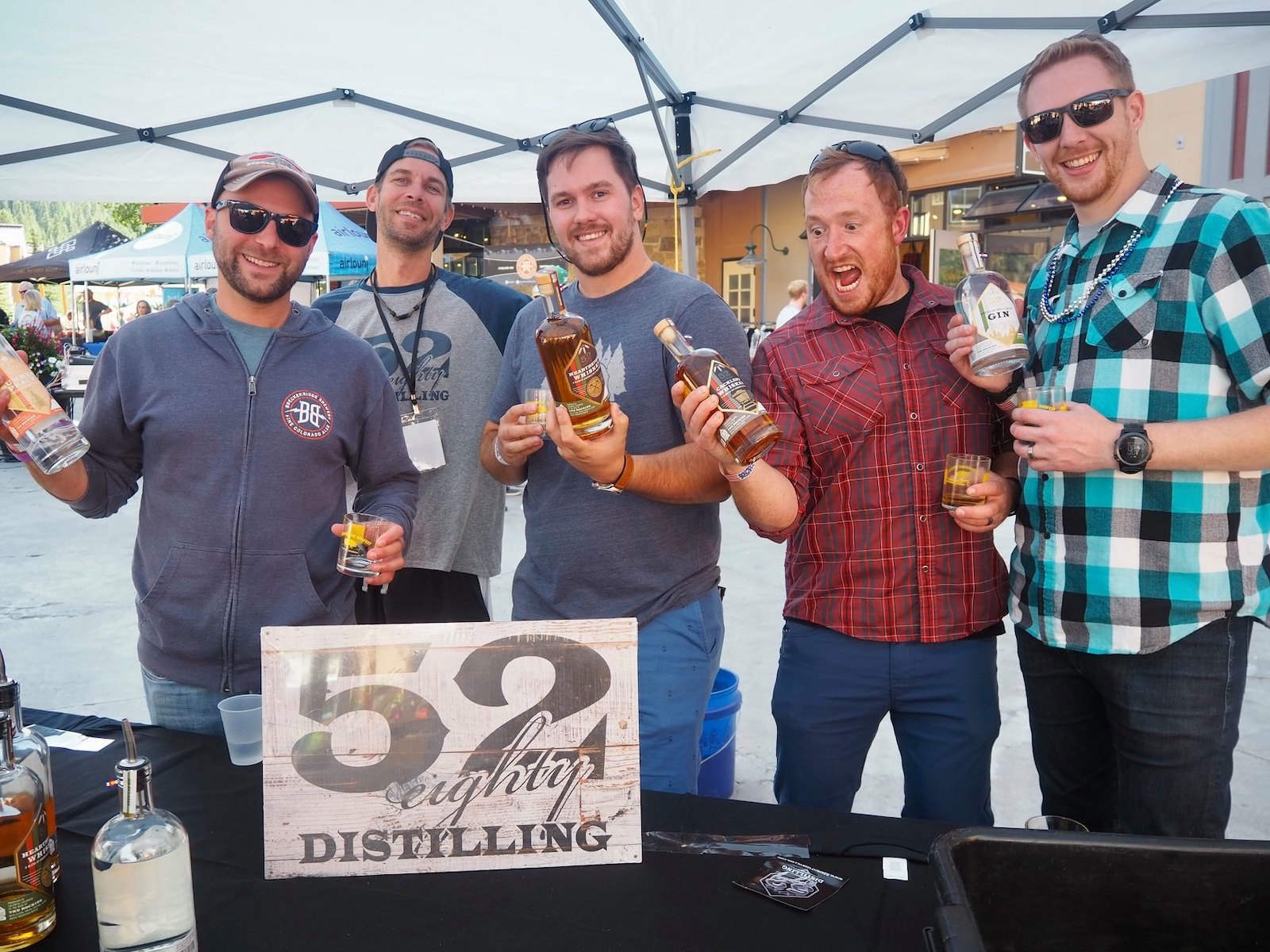 Seemingly founded with a "just give the people exactly what they want," mentality, Breck's Bourbon and Bacon event mixes premium whiskey with America's favorite meaty treat in a breathtaking mountain setting.
Attendees are treated to a myriad of tasty pork samples as well as excellent whiskeys, single malt scotches, and barrel-aged spirits in what is hands down the most indulgent event in Breckenridge.
late August | rockymountainevents.com/…
Breckenridge Oktoberfest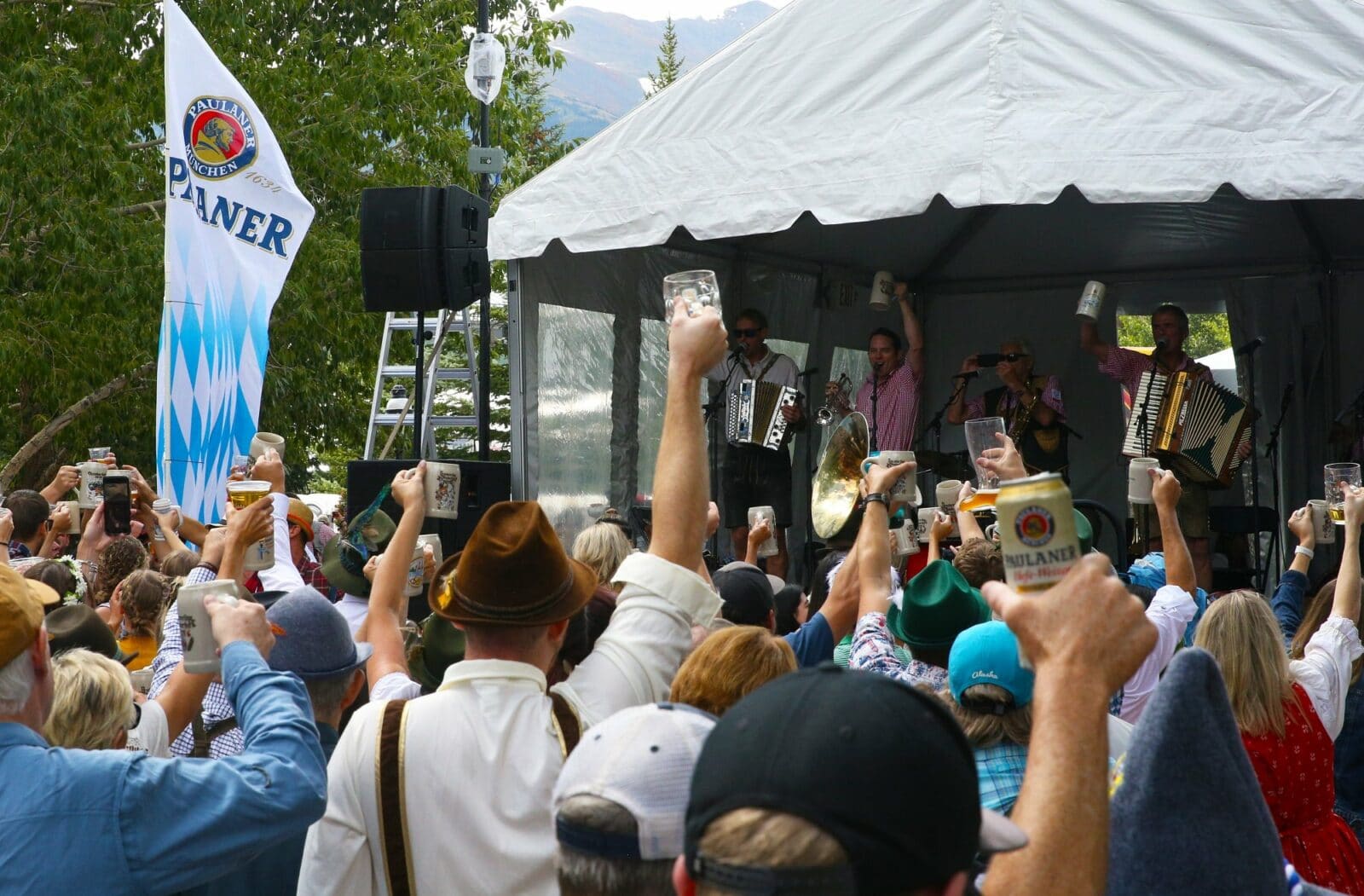 Steins. Lederhosen. Loads and loads of excellent beer. The Breckenridge Oktoberfest has all the trappings you'd expect at this iconic fall festival but with added bonus of a stunning mountain setting.
Plus, some of the town's best local restaurants get in on the fun by offering special 5-course meal specials themed around the festival. If you love beer and terrific food, you'll want to be in town for Oktoberfest.
mid September | gobreck.com/…
Breckenridge Film Festival
With 40 festivals under its belt, the Breckenridge Film Festival has become an important institution in Colorado for the medium of filmmaking. The festival, which takes place each fall, offers in-person film screenings, forums, and a variety of fun parties that unfold across Breck.
late September | breckfilm.org
Breckenridge Strings, Beers, and Ciders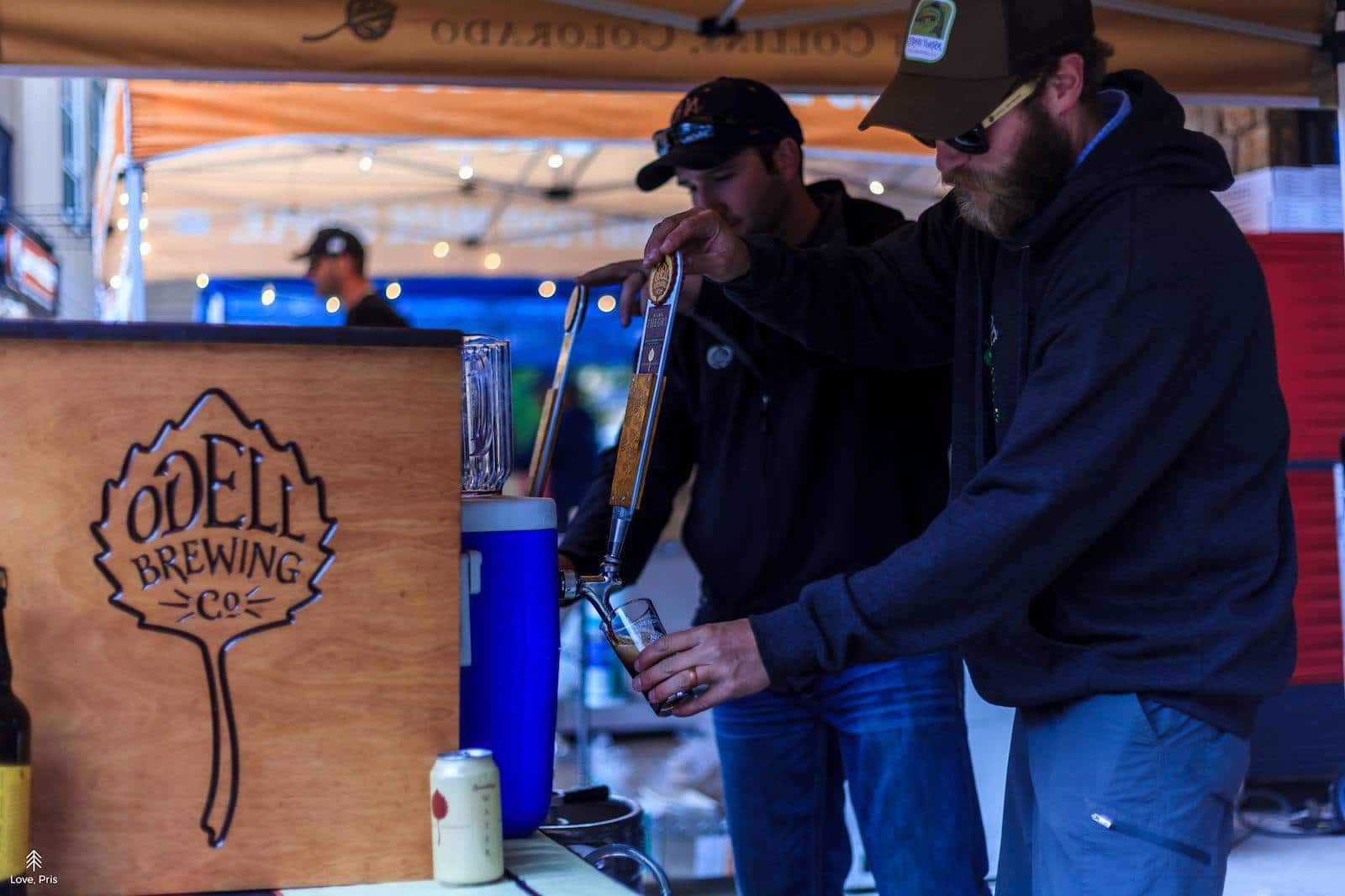 This beloved annual event pairs terrific live bluegrass performances with cider and ale tastings as well as unique food selections. The Breckenridge Strings, Beers, and Ciders fest is designed for people who love listening to great music with a tasty beverage in their hand in the company of friends. It's pretty basic, but that's why it works so well.
late September | rockymountainevents.com/…
Breckenridge Craft Spirits Festival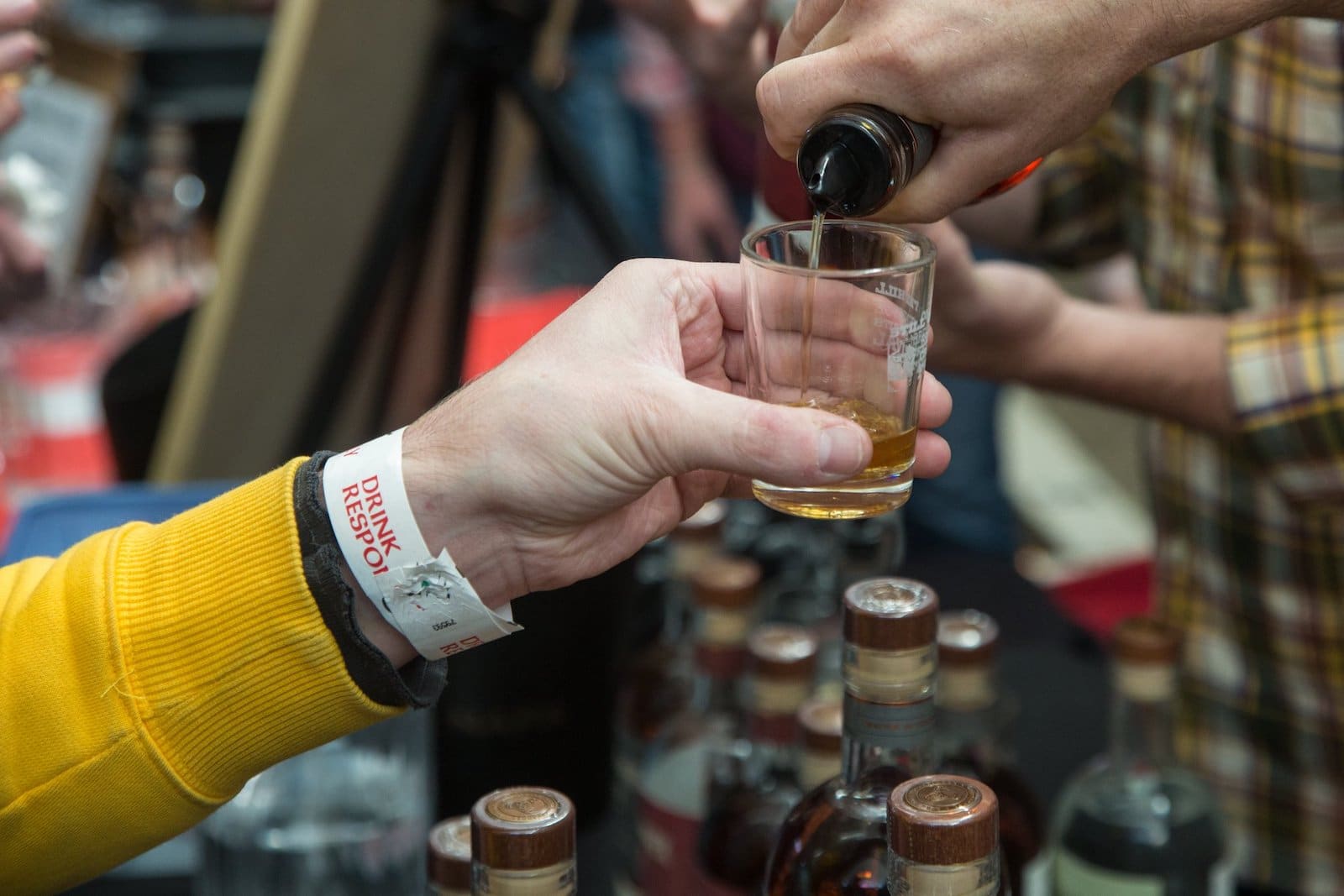 Perfect for cocktail enthusiasts, the Breckenridge Craft Spirits Festival offers an array of great activities like tastings from small-batch distillers, artisan spirit seminars, a spirited cooking class, scavenger hunt, and incredible food from local chefs. Featuring selections from 40 different distilleries, the festival also treats attendees to special tours, workshops, and after-parties.
early October | breckenridgecraftspiritsfestival.com
Dia De Los Muertos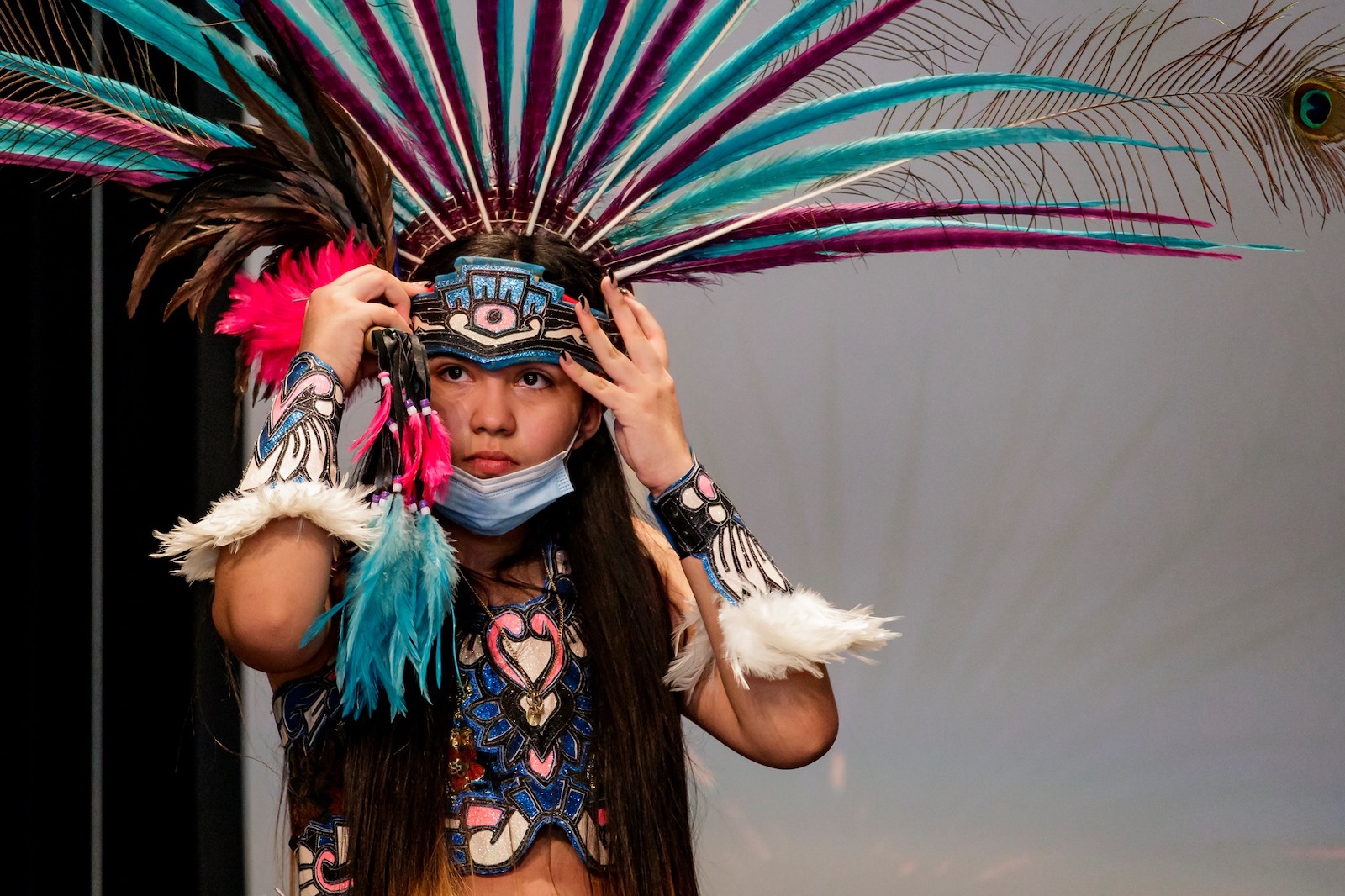 Honoring the Mexican "Day of the Dead" tradition, Dia De Los Muertos honors those in our lives who have passed by celebrating their legacies. Breckenridge marks the multi-day holiday with Aztec dances, storytelling, and special dining events all aimed at celebrating this rich cultural tradition.
mid October | gobreck.com/…
Lighting of Breckenridge and Race of the Santas
Each December, the town of Breckenridge bursts into the brightly lit holiday season in a stunning display featuring 250,000 LED lights. With streets lined with festively decorated local businesses and decked-out trees, Breckenridge is quite the sight to behold every December.
The Race of Santas features hundreds of runners dressed up in their best Santa costumes. It's a surreal and hilarious sight, and something visitors won't want to miss. And if you're a runner yourself with a Santa costume lying around, consider joining the race.
early December | gobreck.com/…
Breckenridge Ullr Fest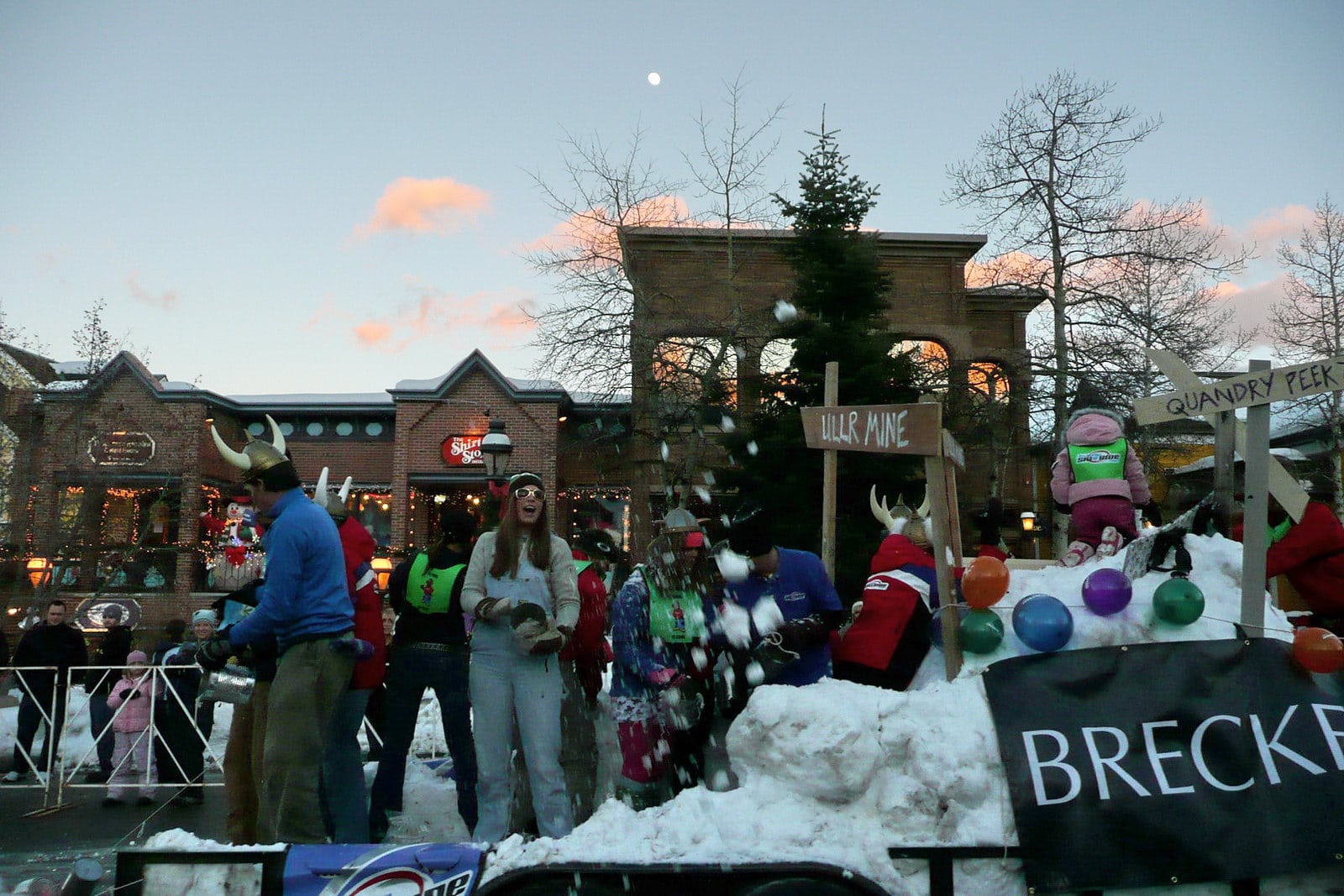 In homage to the ancient deity Ullr, the god of snow and skiing in Norse mythology, the people of Breckenridge throw an irreverent winter party every year featuring competitions aimed at winning his favor.
Featuring ski shots the length of a city block, a rowdy parade, live music, and a raging fire that blazes in the middle of town, Ullr Fest is where you want to be if you prefer your parties to be wild, cold, and buzzing with energy.
And if you really want to get into it, you can always participate in the Ice Plunge event, which invites you to jump straight through a hole carved out of ice into a frigid pond. It's not for everyone, but it apparently makes Ullr happy.
late December | gobreck.com/…
With so many events going on throughout the year, you're sure to find at least one festival to attend while visiting Breckenridge. So plan your trip, book your hotel, and get ready for a fun getaway in this beautiful city!