Hoosier Pass is a high elevation mountain pass that is part of the Great Continental Divide in Colorado. The 11,542-foot pass can be reached via State Highway 9 between the towns of Alma and Breckenridge. There is also another "Hoosier Pass", which sits at 10,313 feet in Teller County, Colorado.
Hoosier Pass lies on the border between Park and Summit County, Colorado. It's found in the Mosquito mountain range and is the highest point on the TransAmerica bicycle trail that travels between coasts in Oregon and Virginia.
History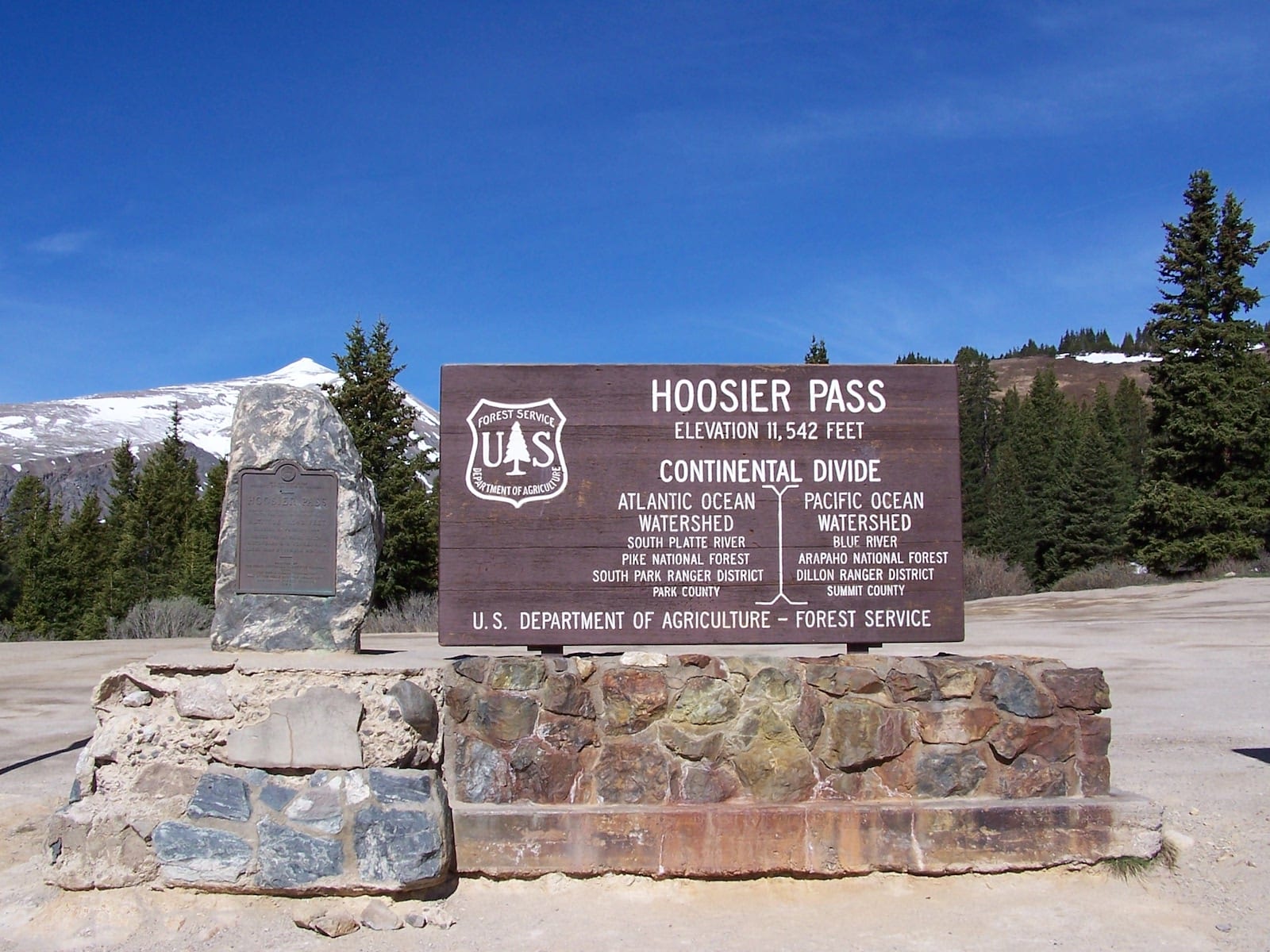 Native American Tribes, such as the Ute Indians, were the first known users of Hoosier Pass. However, The pass gets its modern name from the "Hoosier state" of Indiana, where many of the area's first explorers had come from during the 1860's.
Because of its location on the continental divide, Hoosier Pass became the location for Colorado's first transbasin water diversion. In 1929, water on the divide's western side was aggregated east to the town of Alma, the highest incorporated town in the United States. In 1951 the larger city of Colorado Springs purchased the rights to the water and installed a pipeline to deliver it 70 miles east of the divide.
Hoosier Pass Accessibility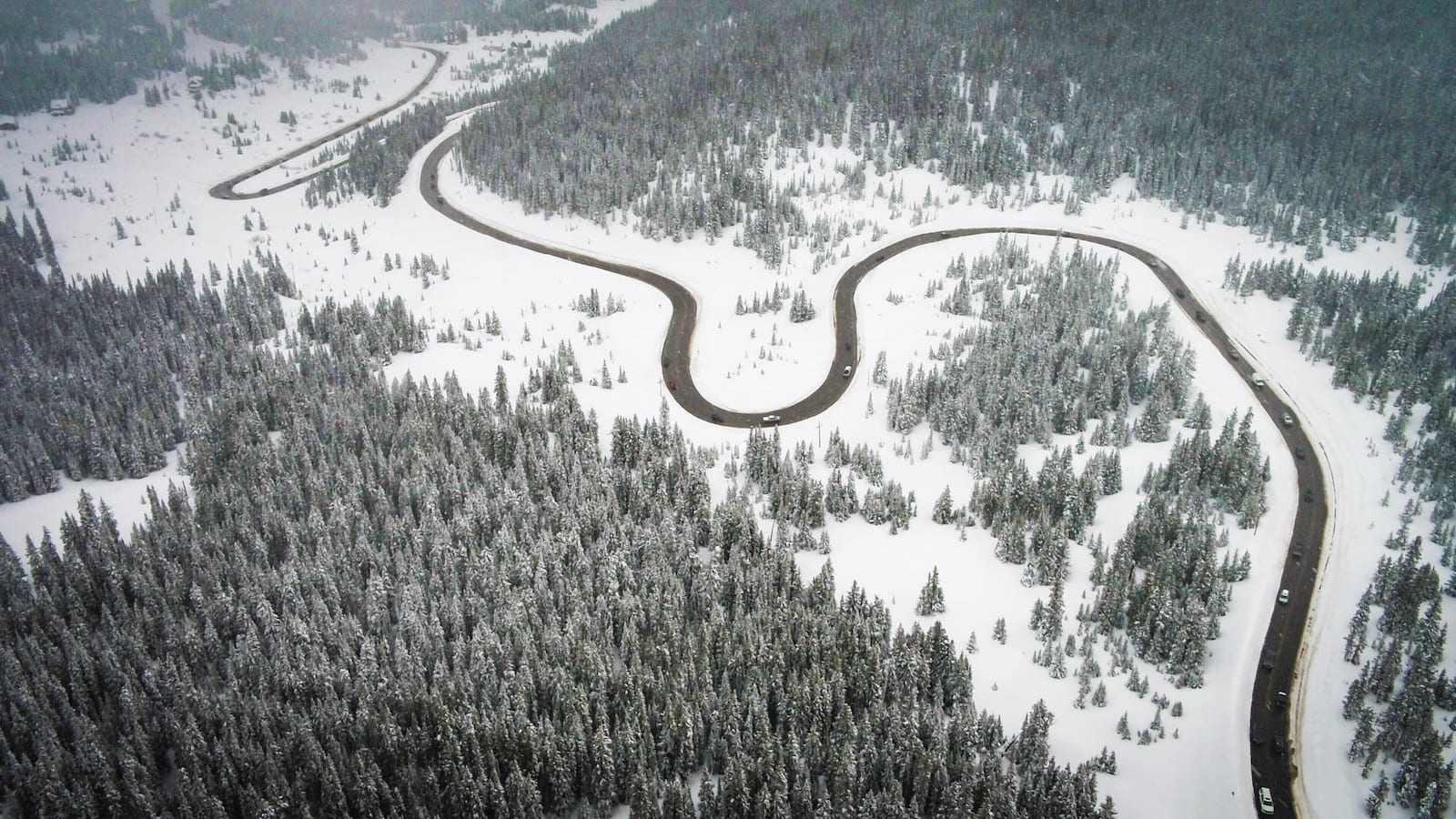 Hoosier Pass lies along State Highway 9, which is a paved path that has been in use for over 100 years. With that said, the steep grades (up to 8%) and sharp turns may be a little much for an inexperienced driver if the weather turns.
Seasonality – As an alternate route to many of Colorado's popular ski areas, Hoosier Pass is generally kept open all year round. Although it is subject to closure during heavy snowstorms.
Vehicle Restrictions – In good weather conditions, most passenger vehicles should have no problem driving over Hoosier Pass. In the winter, State Highway 9 will sometimes enforce traction and chain laws for Colorado drivers.
Activities by Hoosier Pass

In Alma and Breck before and after the pass, there are plenty of opportunities to grab a bite to eat or even stay the night to take in the views. There are also tremendous hiking, off road, and mountain biking trails near Hoosier Pass, which explore some of the area's beautiful views and mining history.
Roughly 8 miles north of Hoosier Pass lies the popular ski town of Breckenridge, which has endless amounts of entertainment options including world class ski slopes.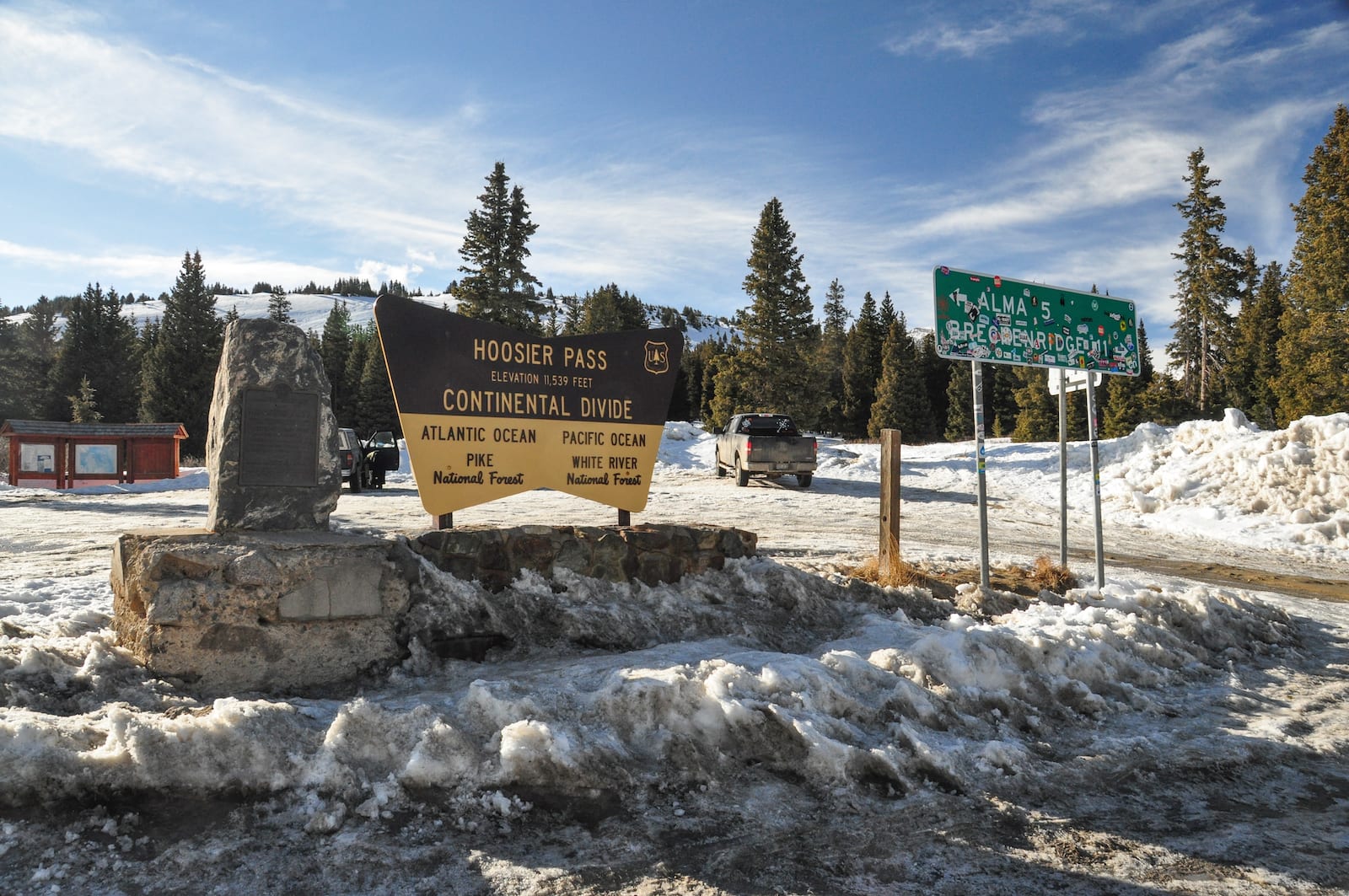 Details
Address: State Highway 9, Alma to Breckenridge, CO
Season: Year round
Elevation: 11,542 ft (3,518 m)
Mountain Range: Mosquito
Coordinates: 39°21′42″N 106°03′45″W
Access: State Highway 9