The beautiful Mt Lincoln is a 14,286 ft Class 2 nestled in the Pike National Forest. Named in honor of the 16th president of the United States, Abraham Lincoln, silver was first discovered here in 1874.
Due to working mines in the area, a majority of hiking trails were shut down and made private property as mining owners were afraid of liabilities. However, the nearby town of Alma came to an agreement with the majority of landowners where a small fee would be required of guests to help potentially minimize any liabilities. This change occurred in August of 2006 and there's still a lot of property designated as private.
Trail Routes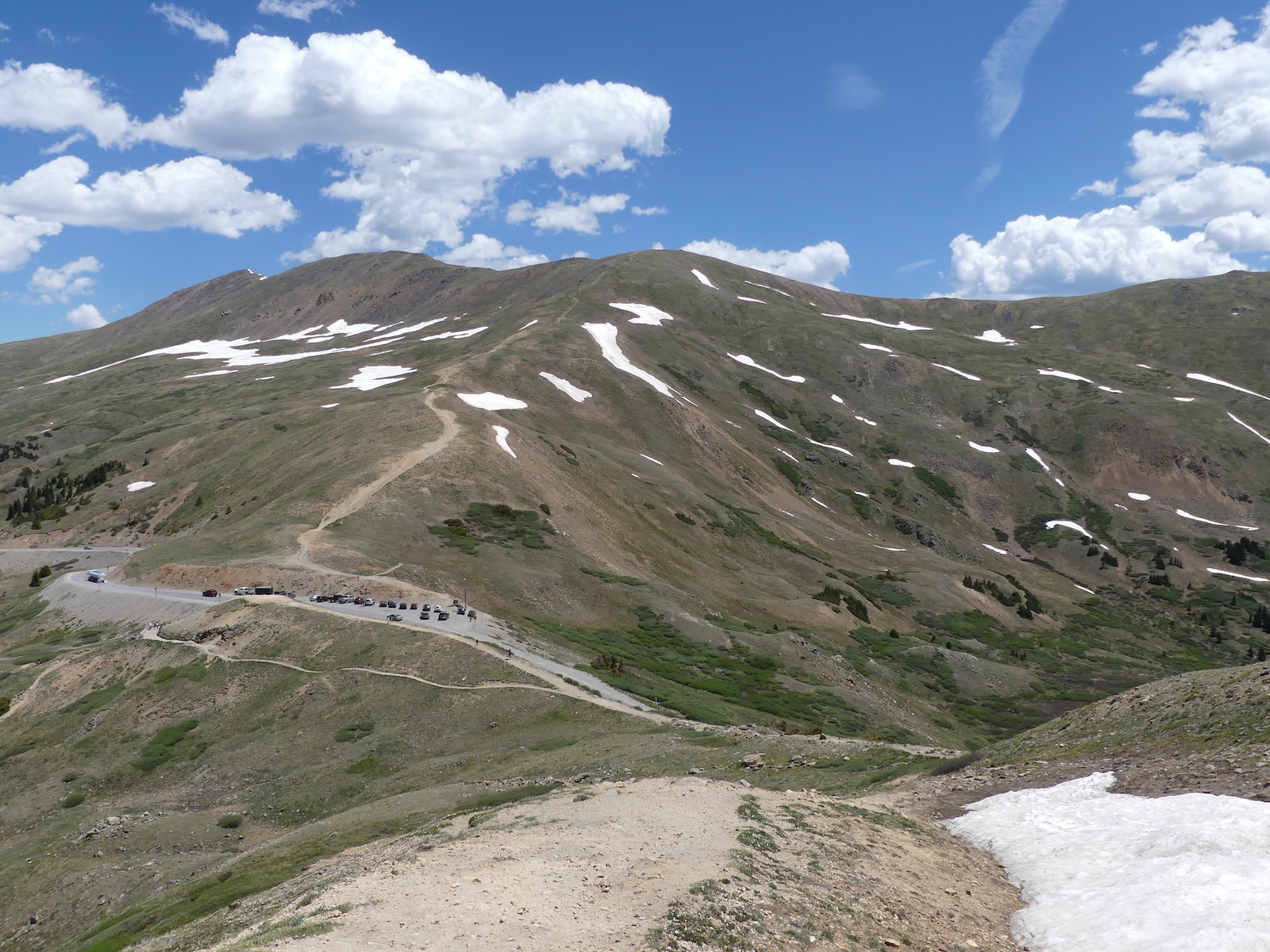 All of the trail routes here are considered difficult at a Class 2.
West Ridge trail is 6 miles roundtrip starting at the Kite Lake parking lot. From Alma, Colorado find a sign for Kite Lake which is approximately mid-way through the town. Travel 6 miles to reach the parking lot. As a note, the last mile of this trip can be rough, so drive cautiously.
Lincoln Amphitheater is 4.75 miles RT. This trailhead can be a bit of a task to find. From Colorado 9, go west on County Road 4. Continue going straight for 0.8 miles where a slight right turn is to be taken onto the higher road.
Drive beyond the Montgomery Reservoir parking lot over a small bridge for about 1.7 miles until reaching a turn-off to the left. The trailhead start is near a concrete wall and watershed.
East Slopes is 6.5 miles roundtrip. Starting in Alma, Colorado, turn left onto Park County 6 Road, left onto Quartzville Road, and about 2.2 miles up to make a hard left at the intersection. Keep right until reaching Crest Drive where a left is to be made.
Continue ½ mile until reaching the Quartzville USLM site. 4WD is highly advised for the remaining ½ mile and the parking lot passed is considered private property.
Activities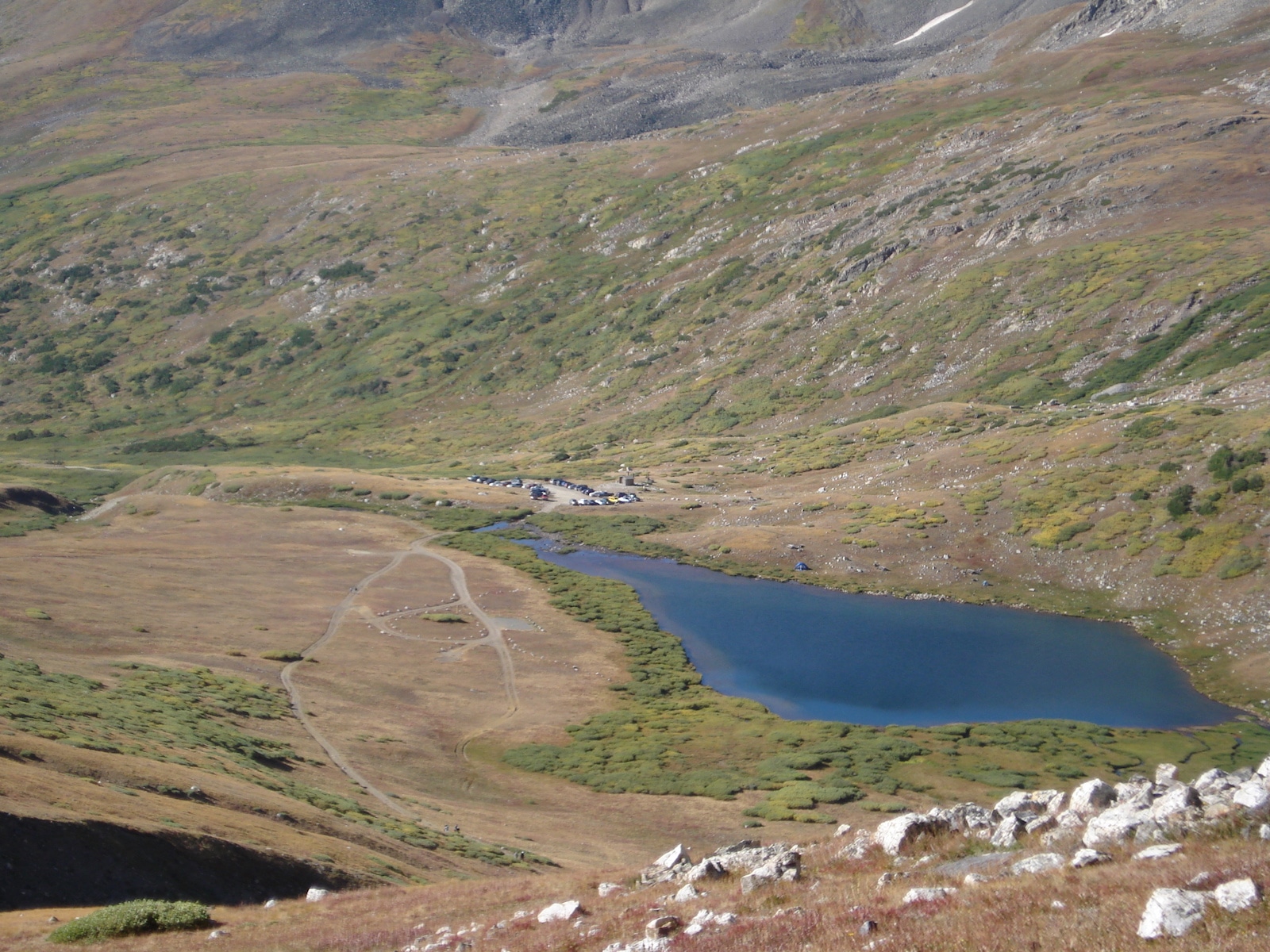 There is a parking area at the trailhead with a fee. You can also pay for camping there as well. Additional recreation can be found in other parts of the Pike National Forest.
Camping – There's an option to camp beside your vehicle in any parking lot, but be aware of potential private property in the area and be sure to avoid them. Firepits are throughout the area, predominantly around Kite Lake, where guests are able to camp. There are only 5 sites for tents available and are all on a first-come, first-serve basis.
Read about the camping near Alma and Fairplay.
Fishing – Kite Lake provides stunning views and plenty of trout while rumors mention Lake Emma being superior in luck. There are also plenty of streams and creeks to choose from, just be on the look out for private property and keep to public areas.
Hiking – A popular hiking achievement known as the Decalibron can be tackled here.
By reaching the summit of Mt. Democrat, Mt. Cameron, Mt. Lincoln, and Mt. Bross all in one trip, this shining crown of peak-bagging glory can also be yours. A loop hike of  approximately 7.5 miles, the Decalibron starts at the Kite Lake parking lot and takes about 6-8 hours to complete.
Picnicking – With the gorgeous lakes and Decalibron trail loop, there are plenty of places to find an exceptional view while enjoying a meal. Kite Lake also offers various picnic tables and toilets.
Details
Address: Pike National Forest, Park County, Colorado
Elevation: 14,286 feet (4,354 meters)
Pets: Yes – On leash
Season: Year-round