In between the towns of Jefferson and Breckenridge, Colorado, Forest Road 355 crosses the Great Continental Divide over Georgia Pass. The unpaved road offers beautiful mountain views accessible by off-road vehicles in the summer and snowmobiles in the winter.
History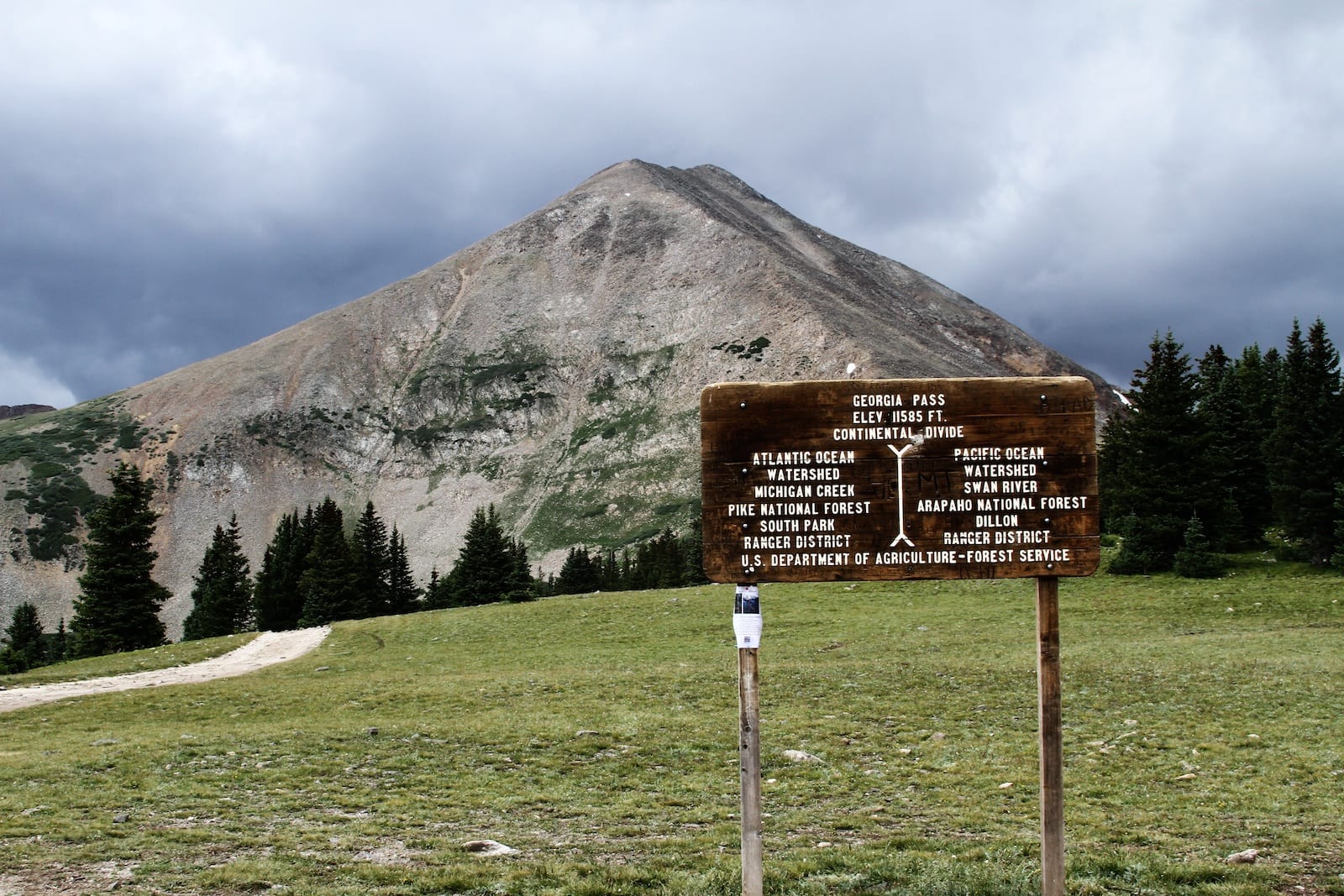 Ute and Arapaho Indian Tribes were among the first known users of Georgia Pass. Following the Louisiana Purchase in 1803, the route became popular among European explorers, prospectors, and trappers.
Before Colorado officially became a territory, Georgia Pass bordered the territories of Kansas and Utah. The original trail was designed so that wagons could pass through the difficult terrain when going to and from the area's many mining towns. A toll road was officially established in 1861. In terms of usage, however, the pass is likely to have peaked in the 1860's and was practically abandoned by the turn of the 20th century after the gold rush had ceased.
Georgia Pass Accessibility
To get to Georgia Pass from Breckenridge, you must travel along French Gulch Rd and Forest Road 567 towards the Georgia Gulch. At the American Gulch, take a right on South Fork Swan Road (Forest Road 355). You will reach the pass in about 3.5 miles, just before the junction with Michigan Creek Rd. The journey down to Jefferson along Forest Rd 35 is significantly easier than the western slope of the pass.
Seasonality – In the spring, wet areas and unmelted snow along the route's north side prevent Georgia Pass from opening until late mid June or even July. Late in the season, this portion may also become icy in October and November.
Vehicle Restrictions – The road to and from Georgia Pass can be muddy, rocky, and difficult to traverse. Only OHV or SUVs with significant clearance should attempt to summit Georgia Pass. Once the pass is fully covered by snow, it is also accessible via snowmobile.
Activities Near Georgia Pass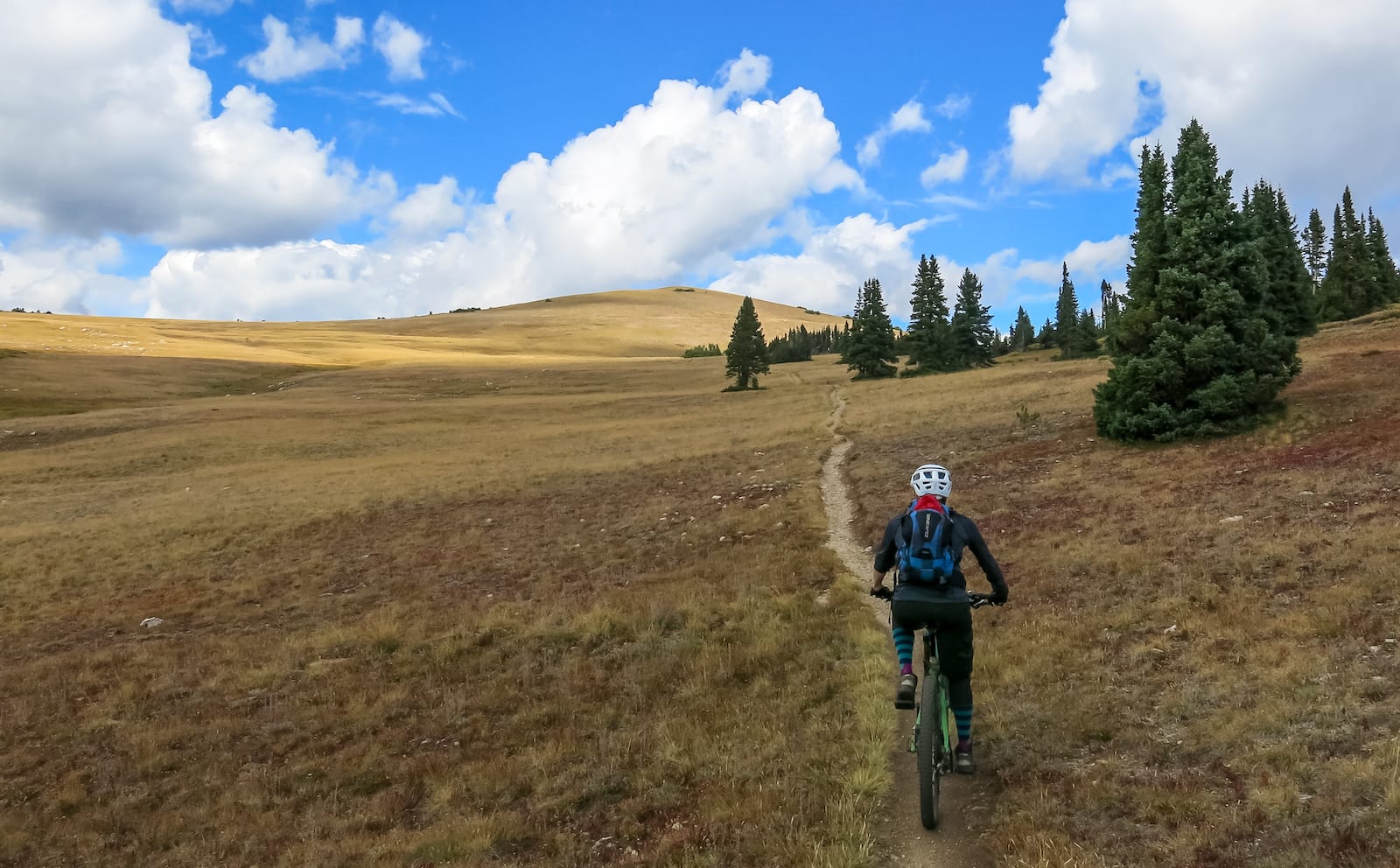 In the summer, the journey over Georgia Pass can be both beautiful and gut wrenching. In ideal, dry conditions, off-roaders will be able to take in the alpine views of Mt. Guyot, Whale Peak, and the surrounding wilderness.
Just east of Georgia Pass along forest road 258, hikers and mountain bikers can access an incredible stretch of The Colorado Trail. There are also many established primitive camping sites in this area of the Pike National Forest.
In the nearby ski town of Breckenridge, there are outfitters who offer full service snowmobile rides to and from Georgia Pass during the winter season.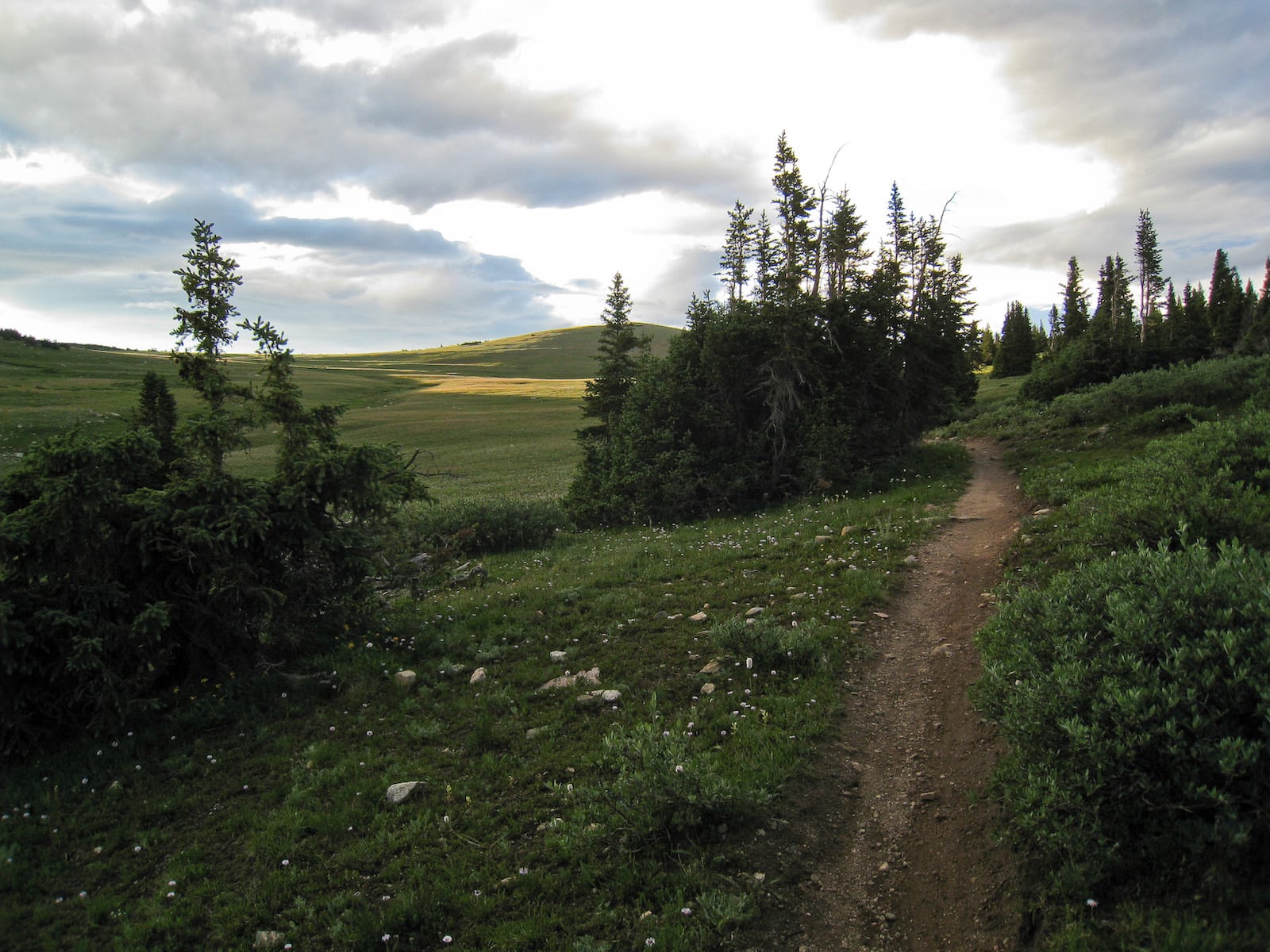 Details
Address: Forest Road 355 (South Fork Swan Road) in Pike National Forest between Jefferson and Breckenridge
Season: June to November
Elevation: 11,598 ft (3,535 m)
Mountain Range: Front Range of the Rocky Mountains
Coordinates: 39°27′30″N 105°55′00″W
Access: South Fork Swan Road (Unpaved Forest Road 355)