In the Pike and San Isabel national forests, Tennessee Pass is a 10,424 foot piece of scenic Colorado history. The alpine pass over the continental divide can be easily accessed by motorists traveling on Highway 24 between Minturn and Leadville.
History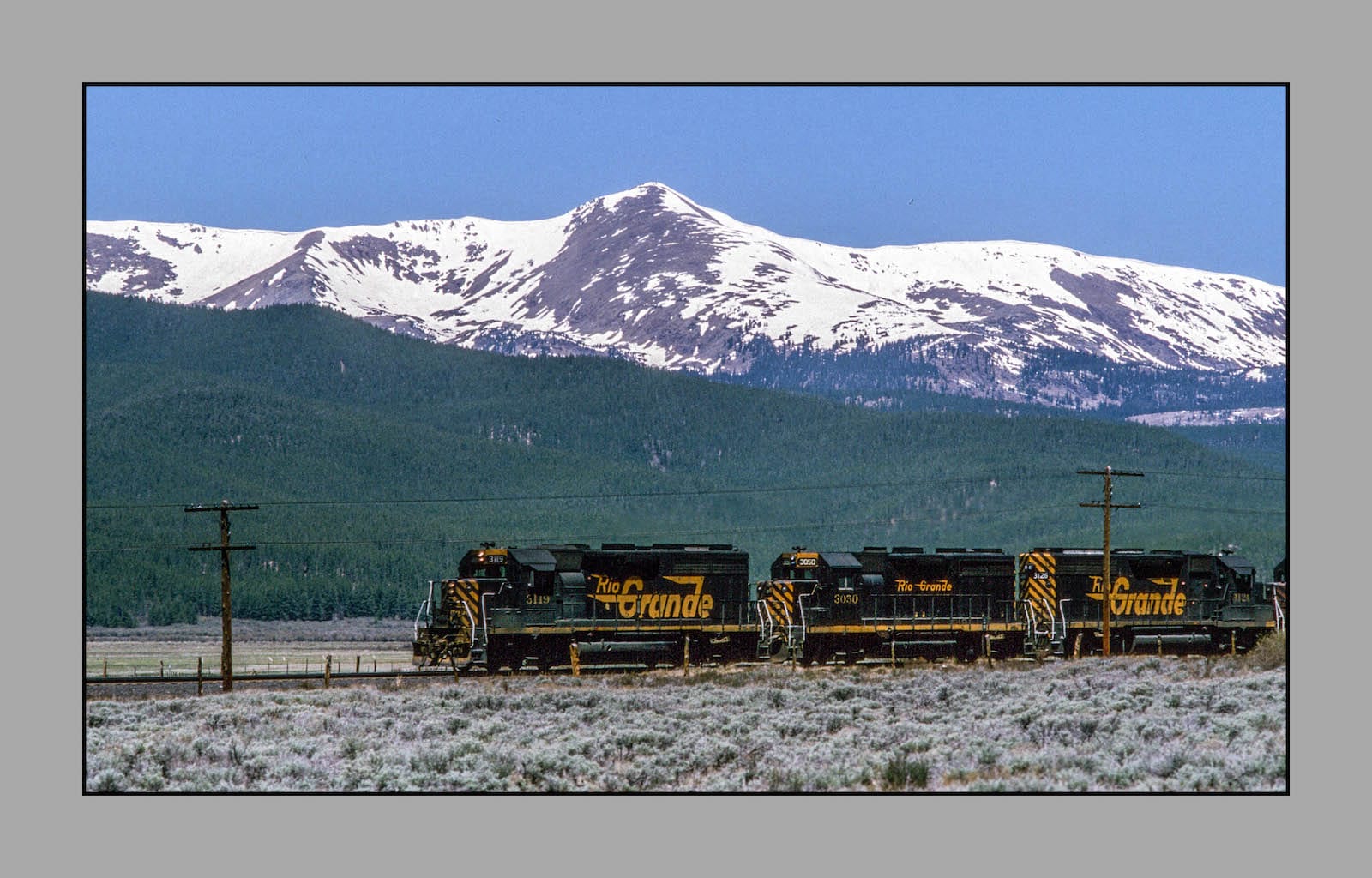 Tennessee Pass has always been a very important part of Colorado's high country. The spot designates the separation of the Mosquito and Sawatch mountain ranges, and parts the watersheds between the Colorado and the Arkansas river valleys over the continental divide.
As the mining boom brought many prospectors to Leadville, a railroad over Tennessee Pass was first built in 1881. The route saw considerable traffic and was later improved by a tunnel in 1890, which was eventually replaced in 1945. The railroad line is still in operation today, with Tennessee Pass accessible from Cañon City via the Royal Gorge.
Tennessee Pass and its surrounding area are most famously known as a training ground for U.S. Army troops during World War II. The area was home to the 10th Mountain Division, a branch specially designated for alpine warfare.
Tennessee Pass Accessibility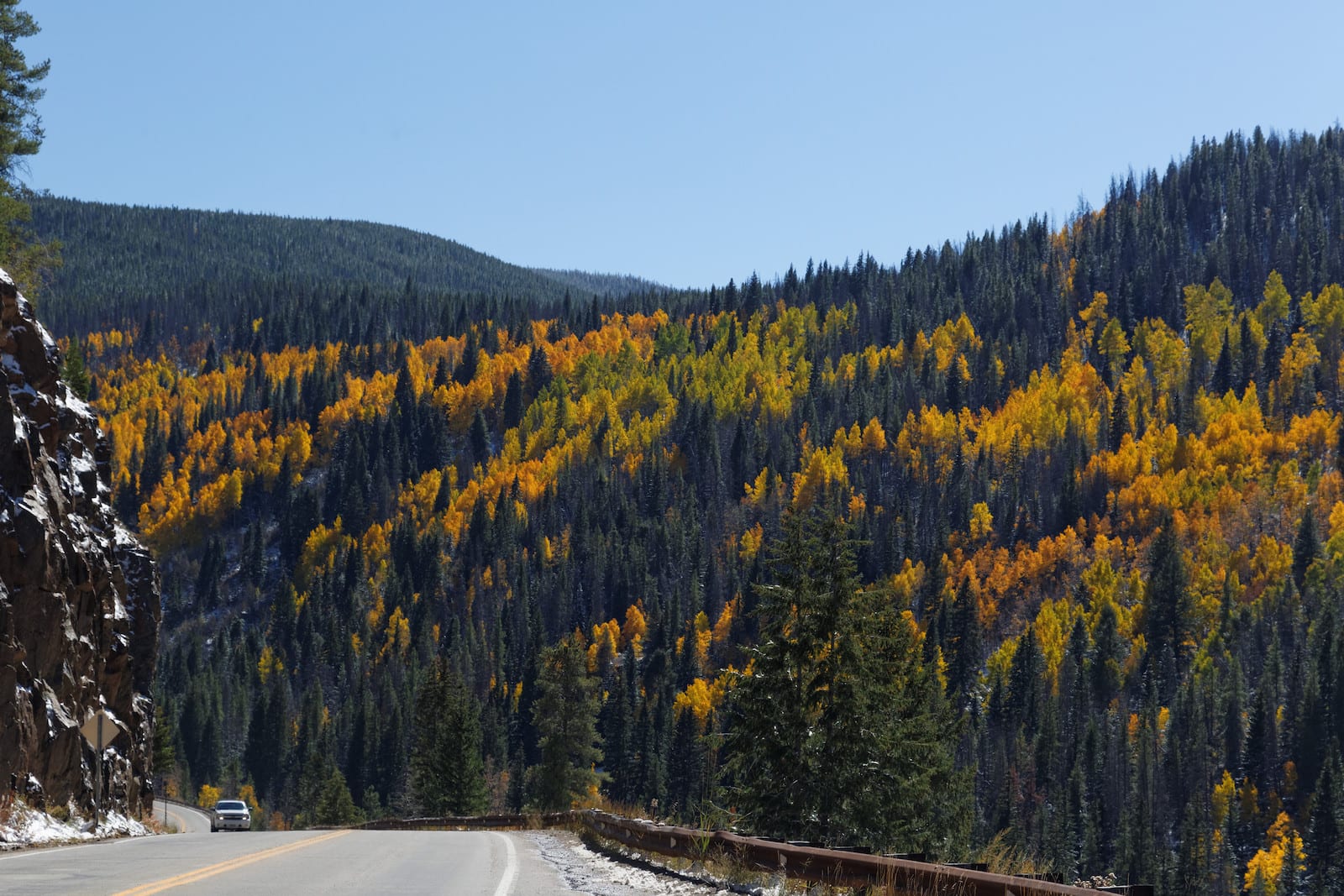 To reach the summit of Tennessee Pass, travel north from Leadville or south from Red Cliff along the paved and maintained Highway 24. In comparison to other mountain passes, it is relatively easy to drive and does not contain overly steep grades or sharp turns. At the pass, there is a large parking lot with bathrooms and a memorial to Colorado's 10th Mountain Division.
Seasonality – Tennessee Pass is open year round and typically only closes during extreme weather conditions.
Vehicle Restrictions – There are no vehicle restrictions on US 24 to reach Tennessee Pass. In the winter, travelers should be prepared for sudden changes of weather and aware of Colorado traction and chain laws.
Activities near Tennessee Pass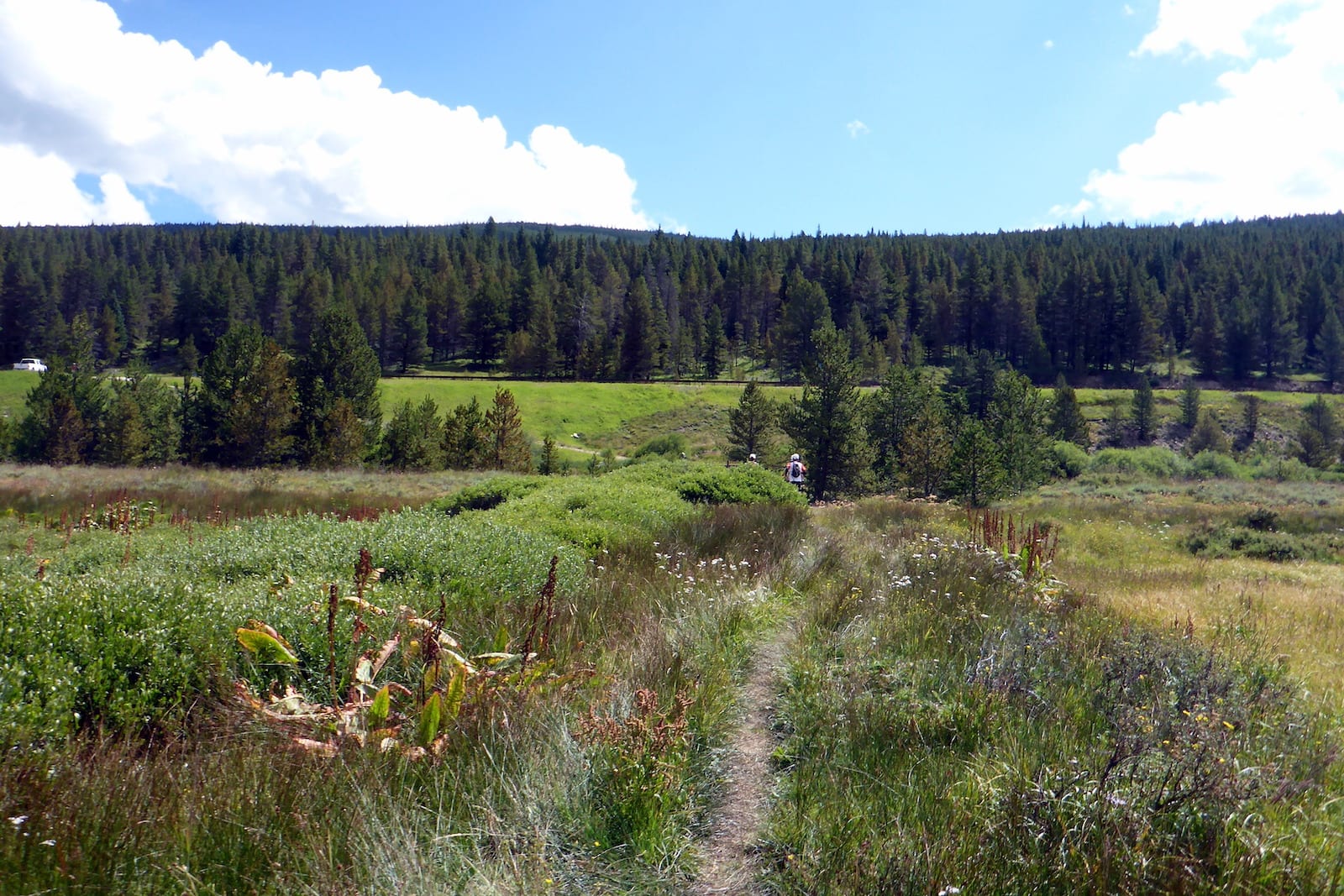 Tennessee Pass is home to the Ski Cooper downhill ski area. The resort is over 70 years old and is great for families and beginners to explore the trails among 5 ski lifts. Here, there are also options for lodging and dining.
On the other side of the pass, visitors can access the Continental Divide Trail, which offers spectacular views of the densely forested alpine area. Although it is in the Pike and San Isabel national forests, Tennessee Pass is an interesting stop while exploring the White River National Forest or Colorado mountain towns like Leadville, Minturn, or Red Cliff.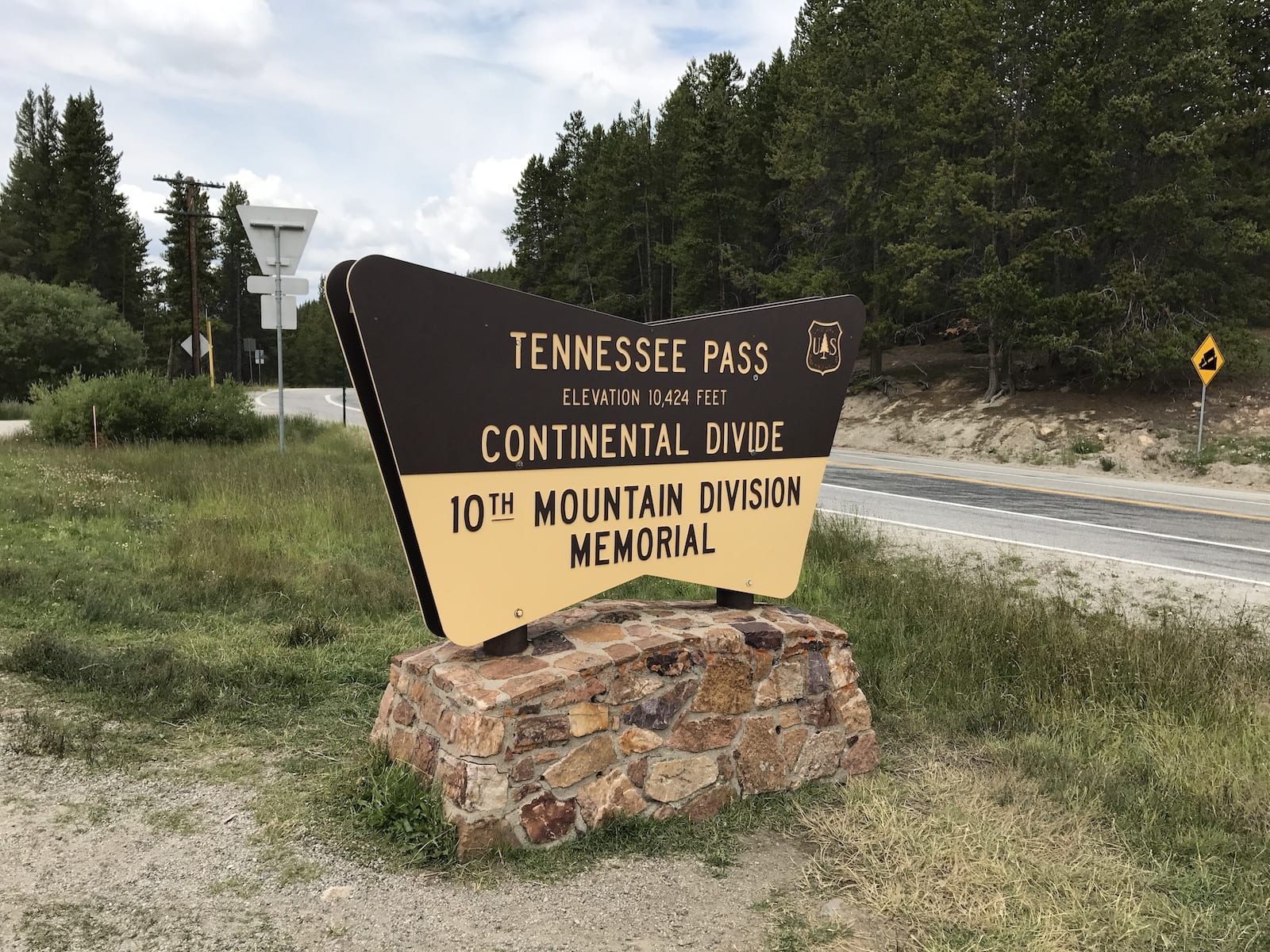 Details
Address: US 24, north of Leadville to Red Cliff, CO
Season: Year Round
Elevation: 10,424 ft (3,177 m)
County: Eagle County / Lake County
Mountain Range: Mosquito / Sawatch
Coordinates: 39°21′45″N 106°18′40″W
Access: Paved Highway 24