If you're looking for a one-of-a-kind adventure near Colorado Springs, ​​a visit to the Gold Camp Road Tunnels offers the prime mix of scenery, history, and what many people believe to be supernatural or paranormal activity.
With access just thirty minutes southwest of the center of downtown, the slow and steady journey to the first three Gold Camp Tunnels is well worth the trip. It begins along the well-maintained roads of North Cheyenne Canyon Park.
From here, Gold Camp Road continues into the Pike National Forest, where hikers, bikers, and motorcyclists can see all nine of the tunnels. A handful of which have totally or partially collapsed and are no longer safe to enter.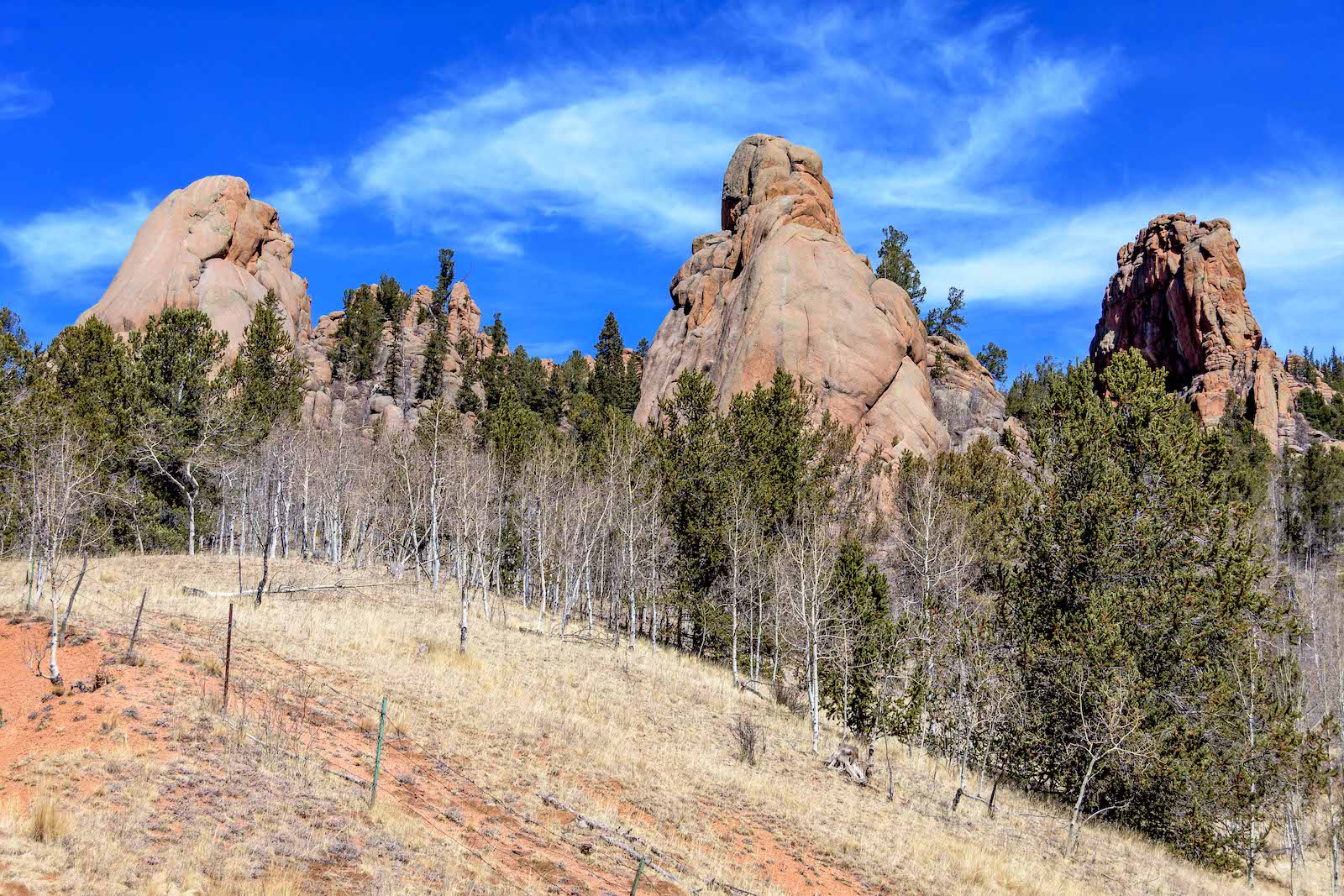 With a large network of trails around the nine historic landmarks, exploring the Gold Camp Road Tunnels is a great way to escape to nature from modern Colorado Springs. Soak in the breathtaking scenery surrounding one of the state's most famous former railways.
History of the Gold Camp Road Tunnels
The Gold Camp Road Tunnels were constructed during the 1800s to help support the ongoing Pike's Peak Gold Rush. Connecting Cripple Creek and Colorado Springs, a railway was laid down on the route that is now Gold Camp Road. Known as the "Short Line," train service began in 1901, with 200 freight cars used to haul minerals, supplies, and people throughout the area.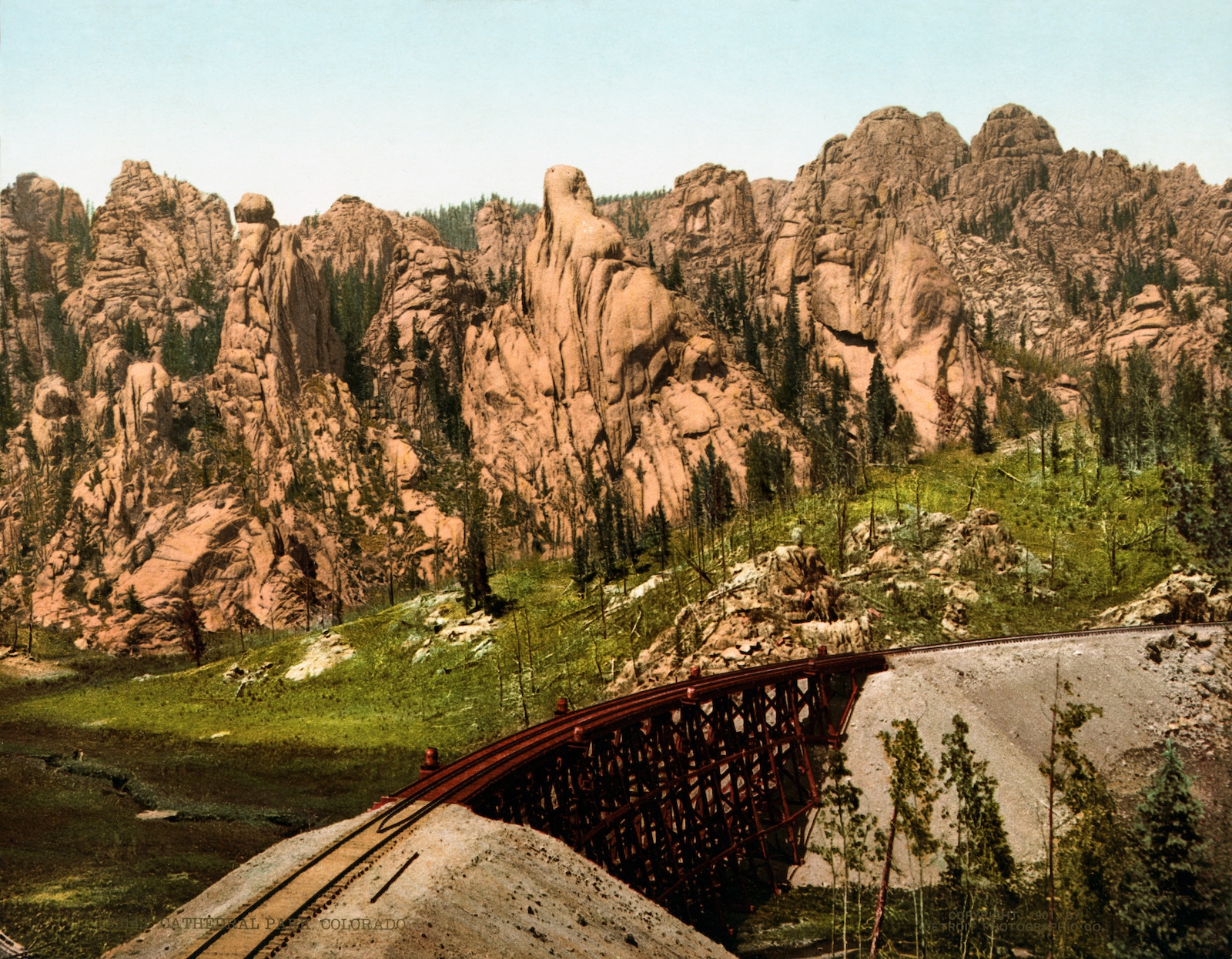 As an incredibly scenic voyage, the Short Line railroad route also served passengers in various comfort cars. While it can be hard to describe such an experience in words, President Theodore Roosevelt has been cited as saying that a trip on the Short Line "bankrupts the English language."
In 1922, the Short Line railroad was sold at auction and converted into the Corley Mountain Highway. Opening in 1924, the toll road allowed passenger cars to drive through the tunnels that had been originally carved for the railroad. On May 6, 1939, the route became a free public road and remained open to vehicular travel until 1988 when a portion of tunnel #3 collapsed in on itself.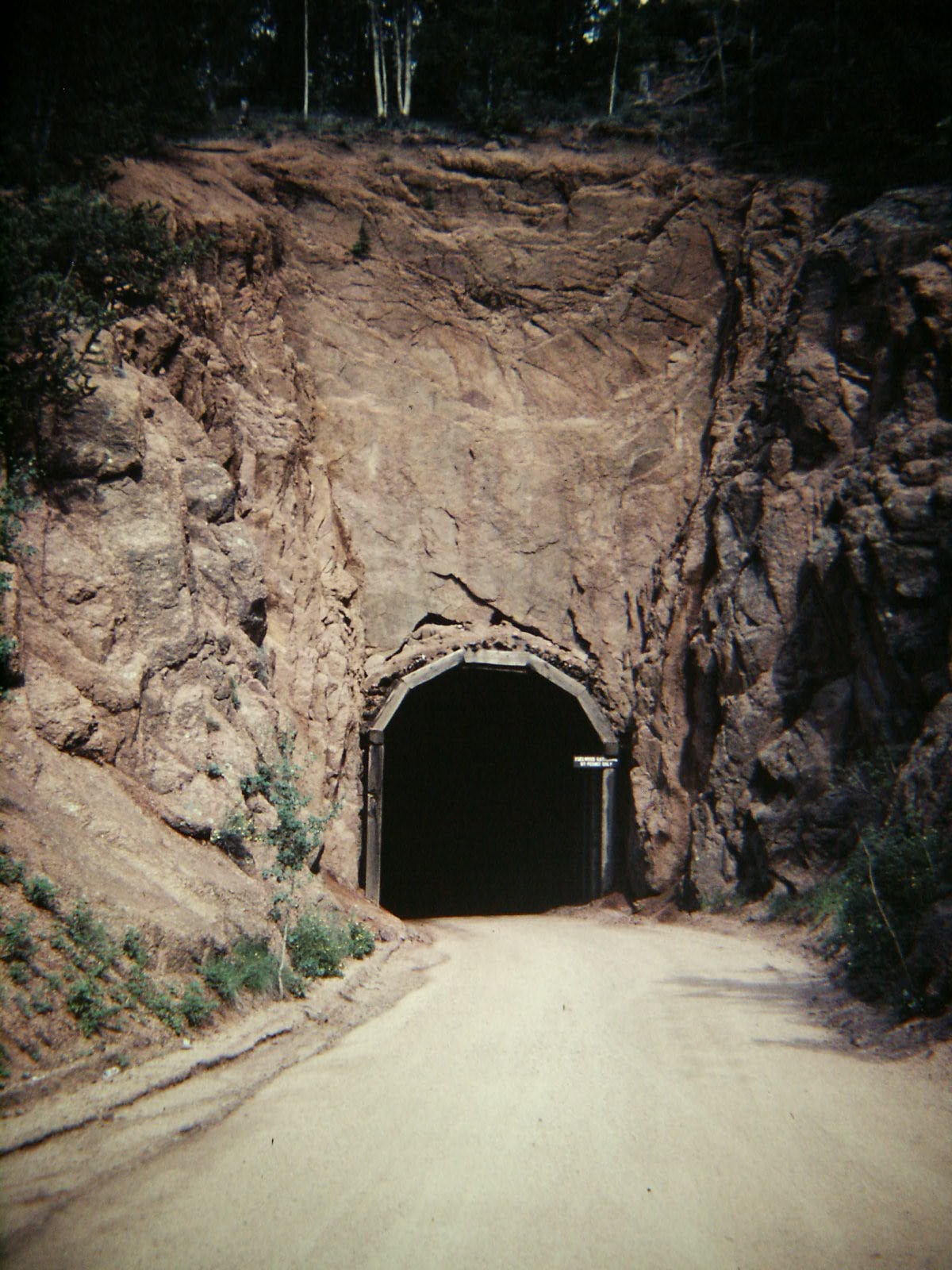 Haunting and Paranormal Activity
The supposed haunting of the Gold Camp Road Tunnels has beckoned the curious to investigate for decades, with many urban myths surrounding the "abandoned" looking tunnels. Perhaps the best-known myth about the area relates to the 1988 tunnel collapse and claims that a bus full of school children became stuck and killed during the accident.
While there is no record of such an incident occurring, some visitors of the Gold Camp Road Tunnels have claimed to have left the area with tiny handprints on their cars from the spirits of the deceased. Other hikers and mountain bikers have even claimed to frequently hear children laughing, playing, or even screaming within the tunnels.
Whether or not the bus crash really happened, the area has seen its fair share of death with numerous fatal car accidents and workers reported to have been killed during tunnel construction. And while the unlit passageways can be a bit eerie for anyone uncomfortable traveling through caves, visitors have also reported sightings of cloaked devil-worshipers and spectres when visiting the tunnels.
Accessing The Tunnels
It is possible to drive through the first and second Gold Camp Road Tunnels via the well-maintained Gold Camp Road. Although it is safe for any passenger vehicle (4×4 not required), the winding dirt and gravel road becomes narrow in several areas and may be rocky at times.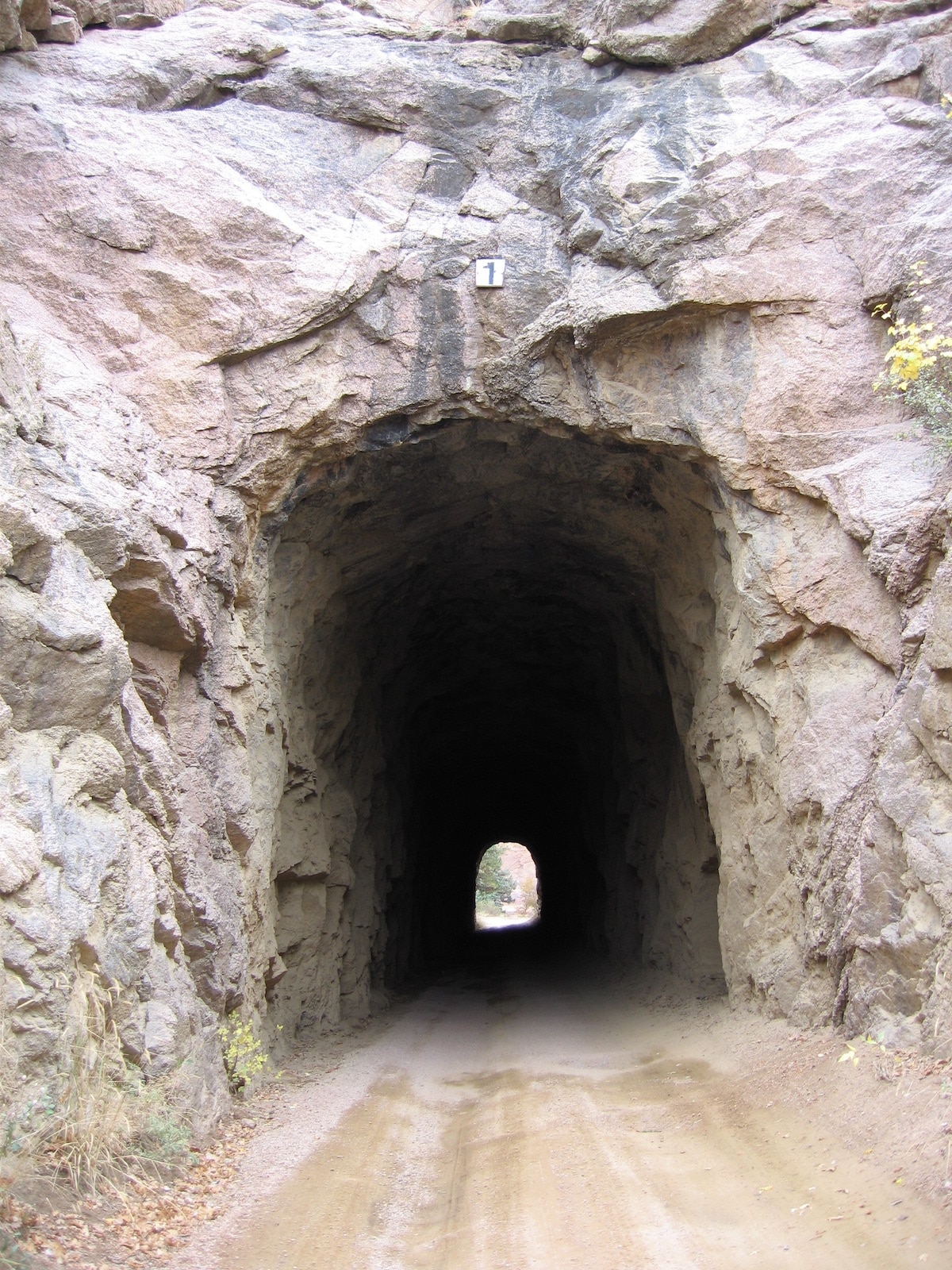 Within the tunnels, there is only room for one vehicle, so motorists must exercise caution and remain alert while driving through each passageway.
Prior to its collapse in 1988, vehicle access had been permitted to reach Gold Camp Road Tunnel #3. Today, the site of the collapsed tunnel is found along Upper Gold Camp Road, which remains open to hikers, mountain bikers, and motorcyclists.
For easiest access to Tunnel #3, parking and restrooms are available at the Upper Gold Camp parking lot, which is located at 4415 Gold Camp Rd, Colorado Springs, CO 80906. For a visual look at the area, here is a map provided by the City of Colorado Springs.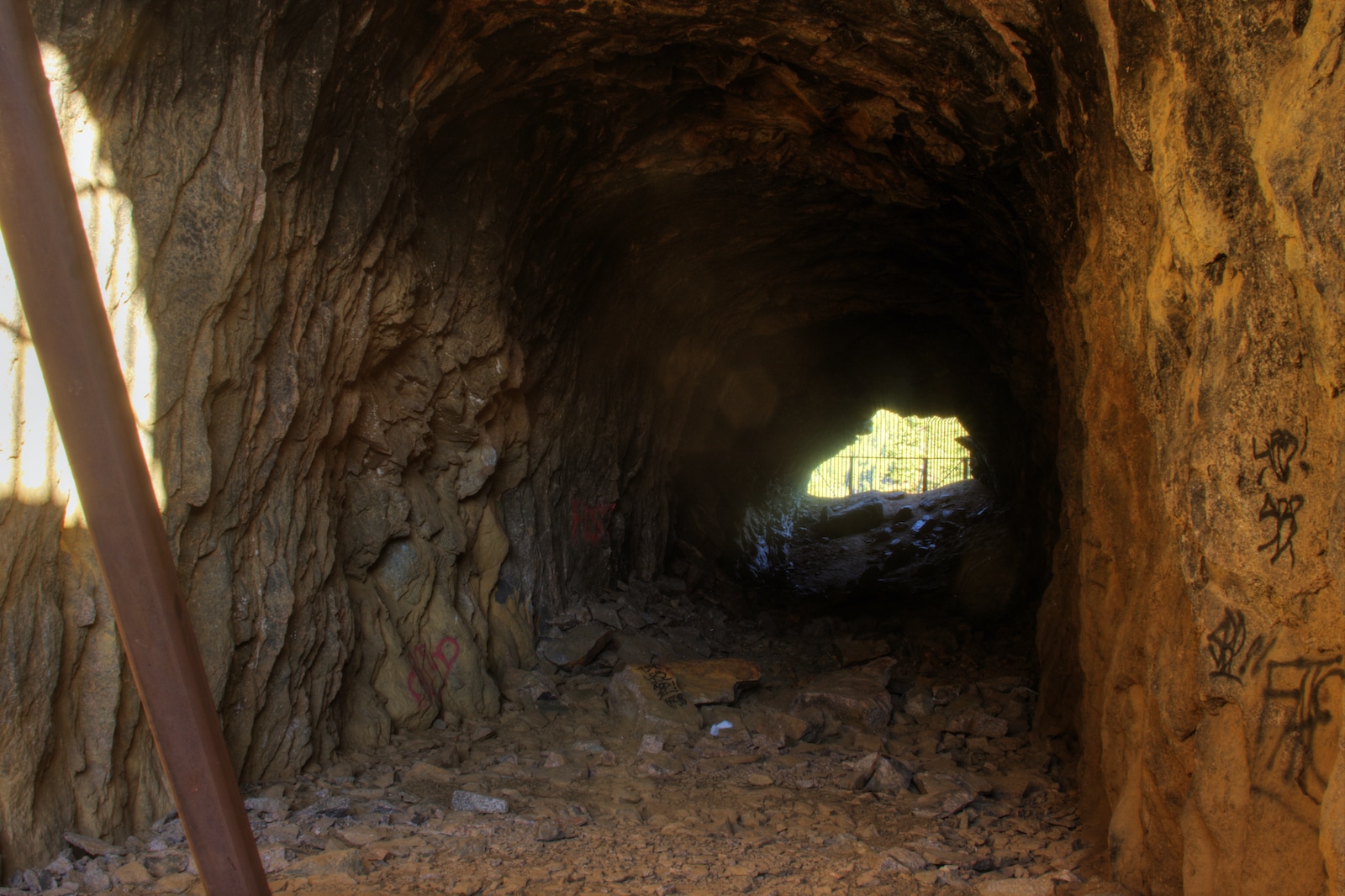 While it is possible to eventually reach Tunnels #4, #5, and #6 by continuing south along Gold Camp Road, high clearance vehicles may be able to more easily access these tunnels from the southern terminus of the route where Gold Camp Road meets Old Stage Road (Forest Service Rd 368).
At the intersection (which is found along Rock Creek), visitors can access the collapsed Tunnels #7 and #8 nearby. From here, mountain bike, motorbike, and foot travel are permitted on Gold Camp Road northbound to reach Tunnels #6, #5, and #4.
From the southern terminus of the hike and bike area, Gold Camp Road continues westward to Victor and Cripple Creek. Suitable for most passenger vehicles, the winding road is approximately 22 miles from town and will take roughly 1 hour to reach Victor. On the way, Gold Camp Road passes through the final, Tunnel #9.
No matter how you plan your visit to the Gold Camp Road Tunnels, safety and consideration must be exercised at all times. As legends of otherworldly beings in the area have encouraged some visitors to turn off their lights in the tunnels, extra precaution should be exercised when putting yourself in a potentially dangerous situation.
This is especially true if you are planning to get the "full experience" during a spooky visit to the Gold Camp Road Tunnels at night.
Activities Near the Gold Camp Road Tunnels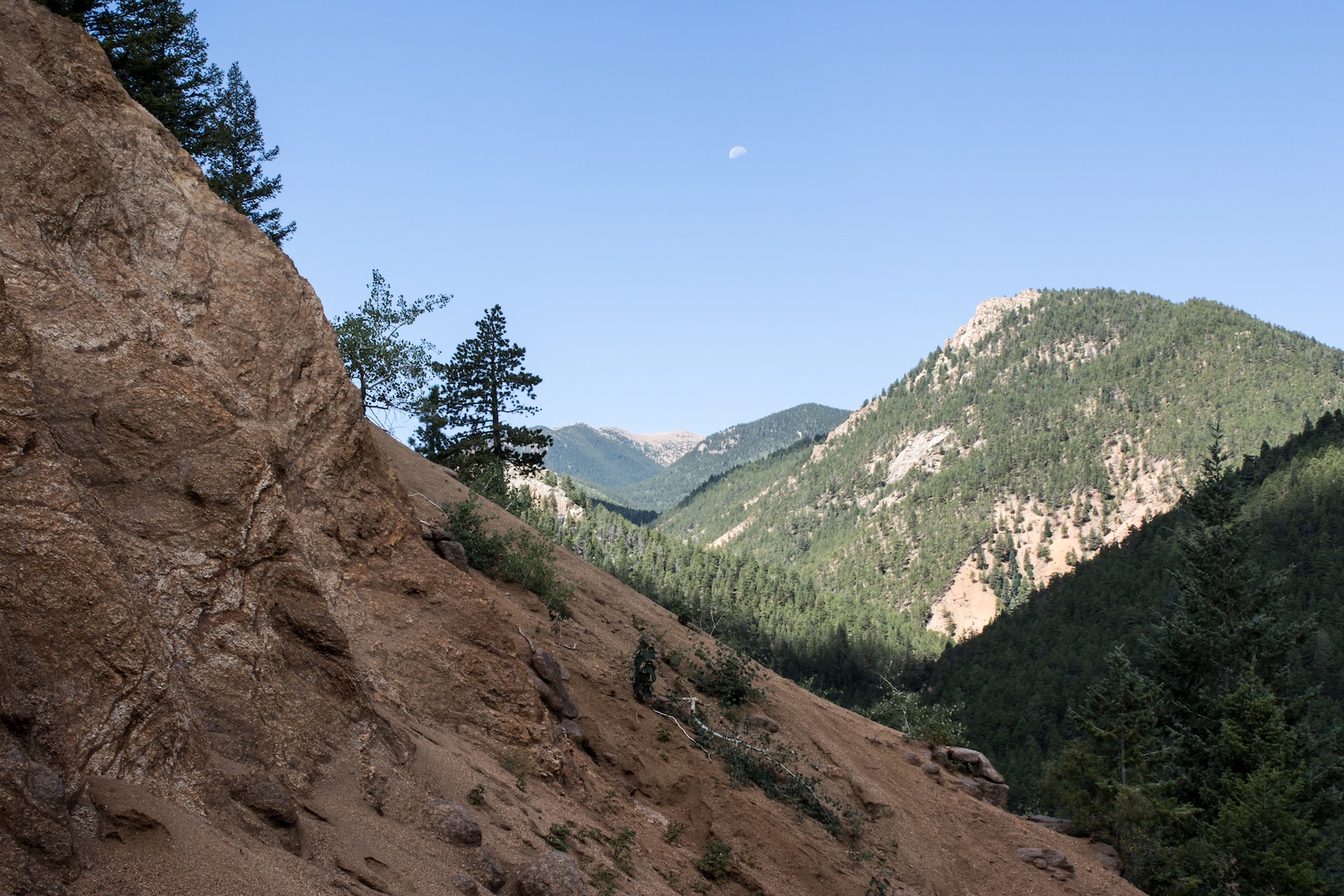 For many, the journey to the Gold Camp Road Tunnels is half of the fun, as the scenic drive navigates through beautiful natural features and offers great city views. Although the area can become very crowded on weekends and throughout peak seasons, there are many places to stop and park along Gold Camp Road to take photos and enjoy the scenery.
If it's your first time in the area, we recommend a visit to the Helen Hunt Falls Visitor Center from April to October for up-to-date trail information. Plus it's easy to access to one of the area's most picturesque, cascading waterfalls.
Birding and Wildlife: Thanks to its occasionally vast vantage points, Gold Camp Trail is a great place to spot soaring eagles, falcons, and other birds of prey near Colorado Springs. The area's streams are also well known to be home to many hummingbirds, kingfishers, and dippers.
Just down the hill from Tunnels #1 and #2, the Starsmore Visitor and Nature Center annually hosts a festival now known as the Cheyenne Cañon Hummingbird Experience.
On the ground, Gold Camp Road visitors are likely to encounter small critters like squirrels and chipmunks, and also have a chance to see big animals such as mule deer, black bears, and a mountain lion if you're really lucky.
To protect the wildlife, dogs and small children should remain close to visiting adults at all times. Groups must maintain a safe distance from any animal during an encounter.
Fishing: With a Colorado fishing license, angling is permitted in North Cheyenne Creek and throughout all of the national forest waters that surround Gold Camp Road. Typically uncrowded near the water, the area is known for great brook trout fishing conditions.
Hiking & Mountain Biking: As Gold Camp Road access to Tunnels #3, #4, #5, and #6 remains closed to vehicles, hiking and mountain biking are the most popular ways to visit the tunnels. Aside from the main throughway, the area is also full of side trails with a plethora of creeks, peaks, and waterfalls to enjoy along the way.
If you plan to hike, bike, or motorcycle anywhere besides the historic Gold Camp Road, we recommend reading full trail descriptions of the area to determine the best routes for your ability, timeframe, and mode of transportation.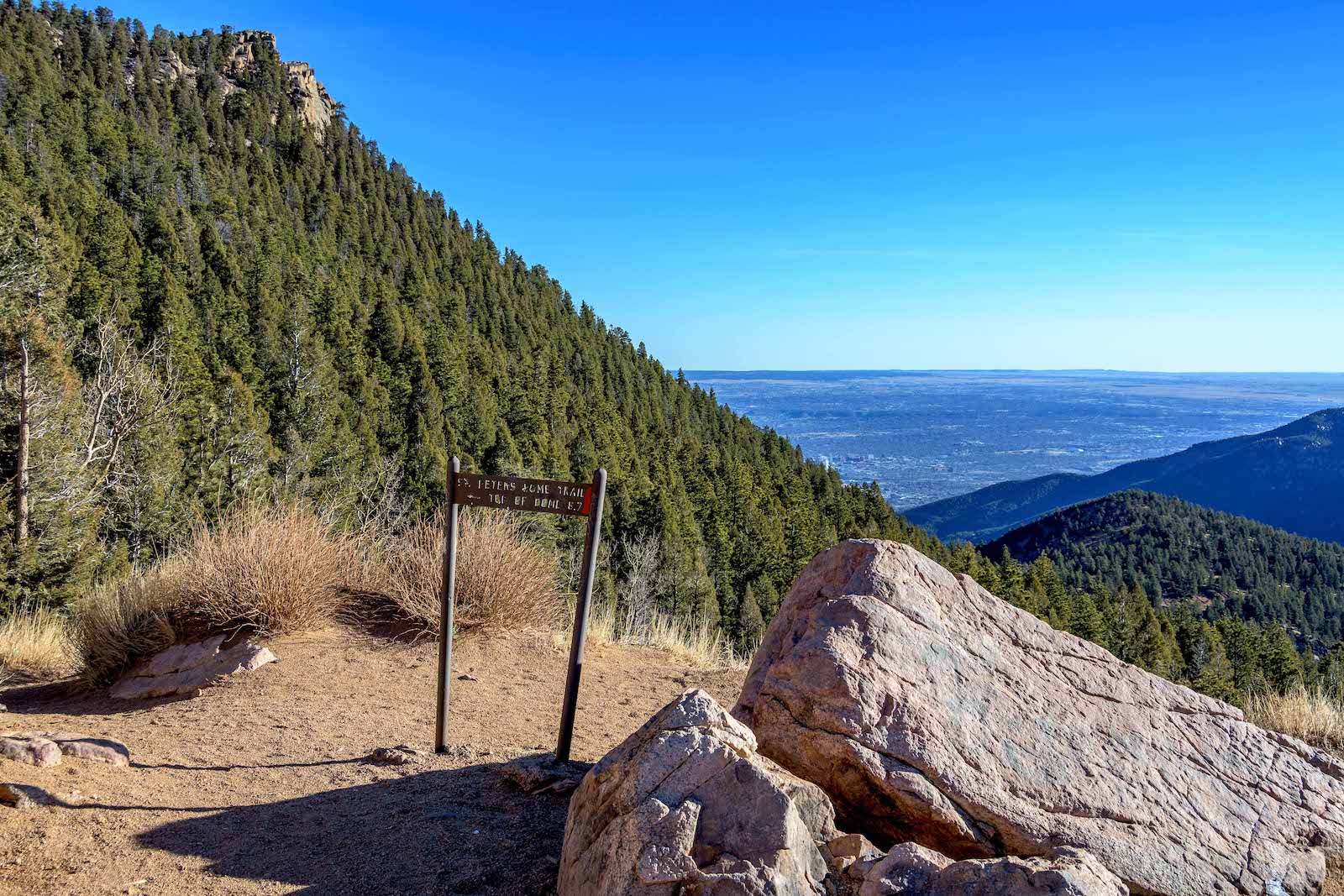 Rock Climbing: While not often very crowded, Old Stage Road near Tunnels #7 and #8 is a great way to access many world-class, scenic bouldering and climbing routes. Popular areas here include Hurricane Ridge and St. Peter's Overlook.
Near the northern tunnels (#1, #2, and #3), it's possible to climb four different faces of The Pinnacle, as well as many other popular routes surrounding Mt. Cutler.
Looking for more paranormal places in Colorado? Then check out seven more haunted places in Colorado to experience the supernatural amongst the Rocky Mountains.
Details
Address: Gold Camp Road, Colorado Springs, CO
Season: Year-round, weather pending
Roads: 2WD okay, only 2 tunnels are open by Colorado Springs