The Colorado Climbing Company is a professional climbing guide service offering customized instruction and tours for rock, ice, and alpine climbing as well as ski and splitboard touring in some of the best locations around Colorado. With multiple certified guides and plenty of areas to visit, this climbing company is sure to provide you with an amazing day in the great outdoors.
Rock Climbing
With classic climbing locations like Eldorado Canyon, Shelf Road, Unaweep, and Garden of the Gods, Colorado Climbing Company offers year-round climbing instruction and tours for beginners and experienced climbers with AMGA certified guides and instructors.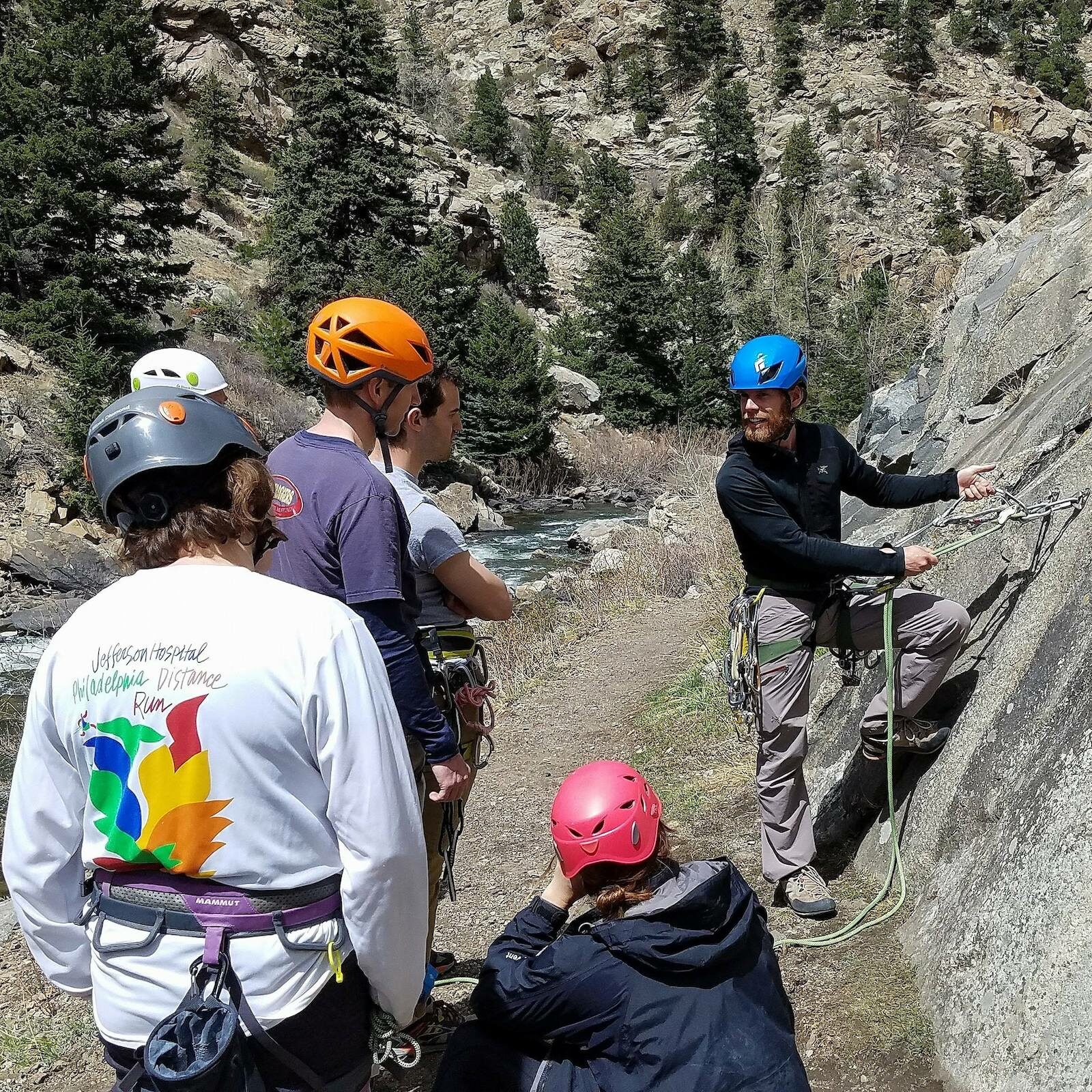 Able to accommodate solo climbers to larger groups, the Colorado Climbing Company offers a range of rock climbing classes such as:
Intro to Climbing
Crack and Slab Technique
Toprope and Anchor Building
How to Sport Climb Outdoors
How to Lead Tram Climbs
Multipitch Climbing and Self Rescue
Additionally, youth programs are available to teach students not only how to climb but also about local plants and animals.
Where to Climb
Depending on where you are in Colorado, you're experience level, or simply your preference, guides will meet you on location and provide equipment as well as some of the safest and most memorable experiences. From the Front Range to the Western Slope, guests will have plenty of areas to explore.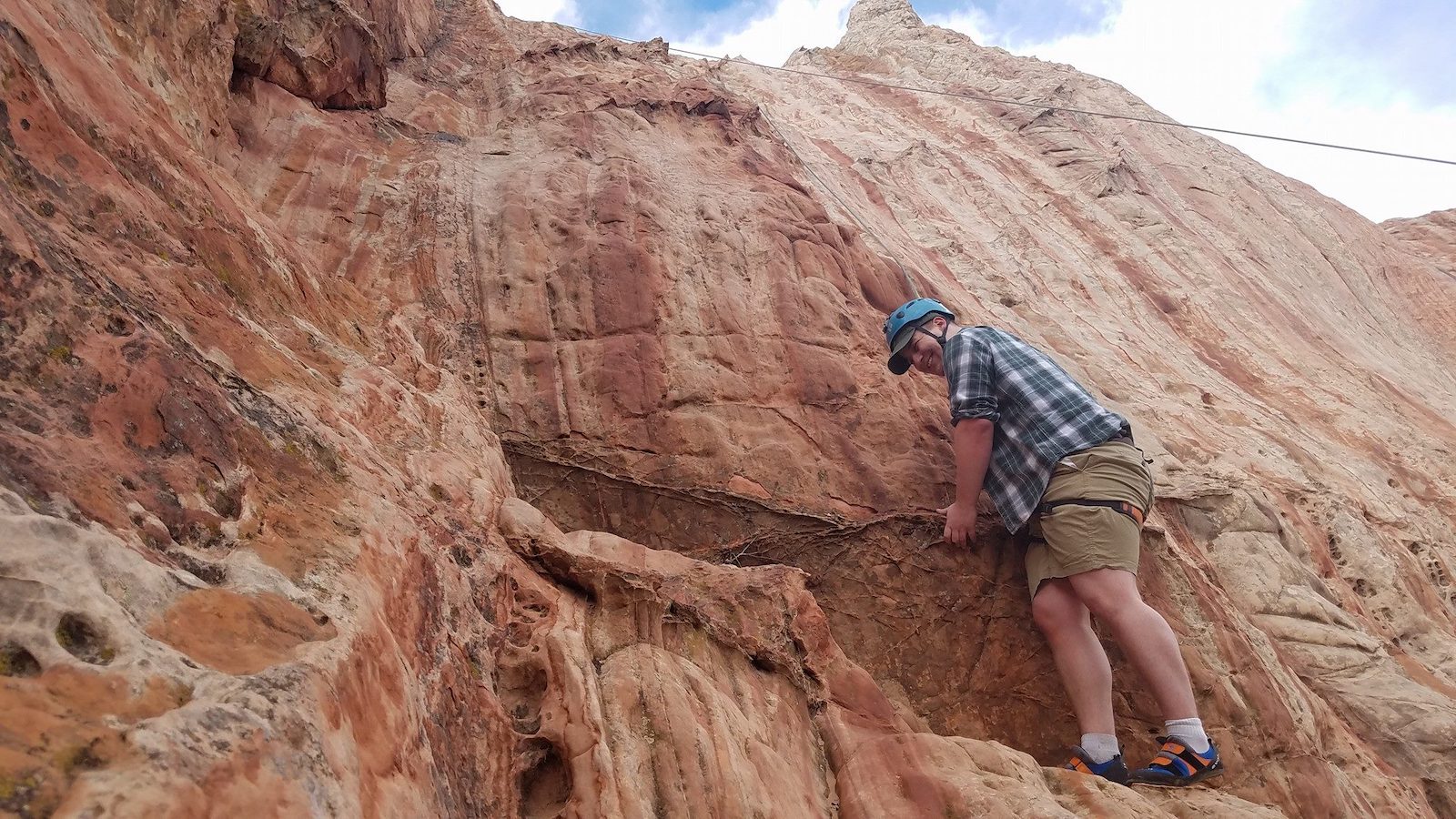 Front Range:
Boulder Canyon
Castlewood Canyon
Clear Creek Canyon & North Table Mountain
Eldorado Canyon & Flatrions
Garden of the Gods & Red Rock Canyon
North Cayenne
Shelf Road
South Platte
Western Slope:
Intermountain Areas & Outside Colorado:
Ice and Alpine Climbing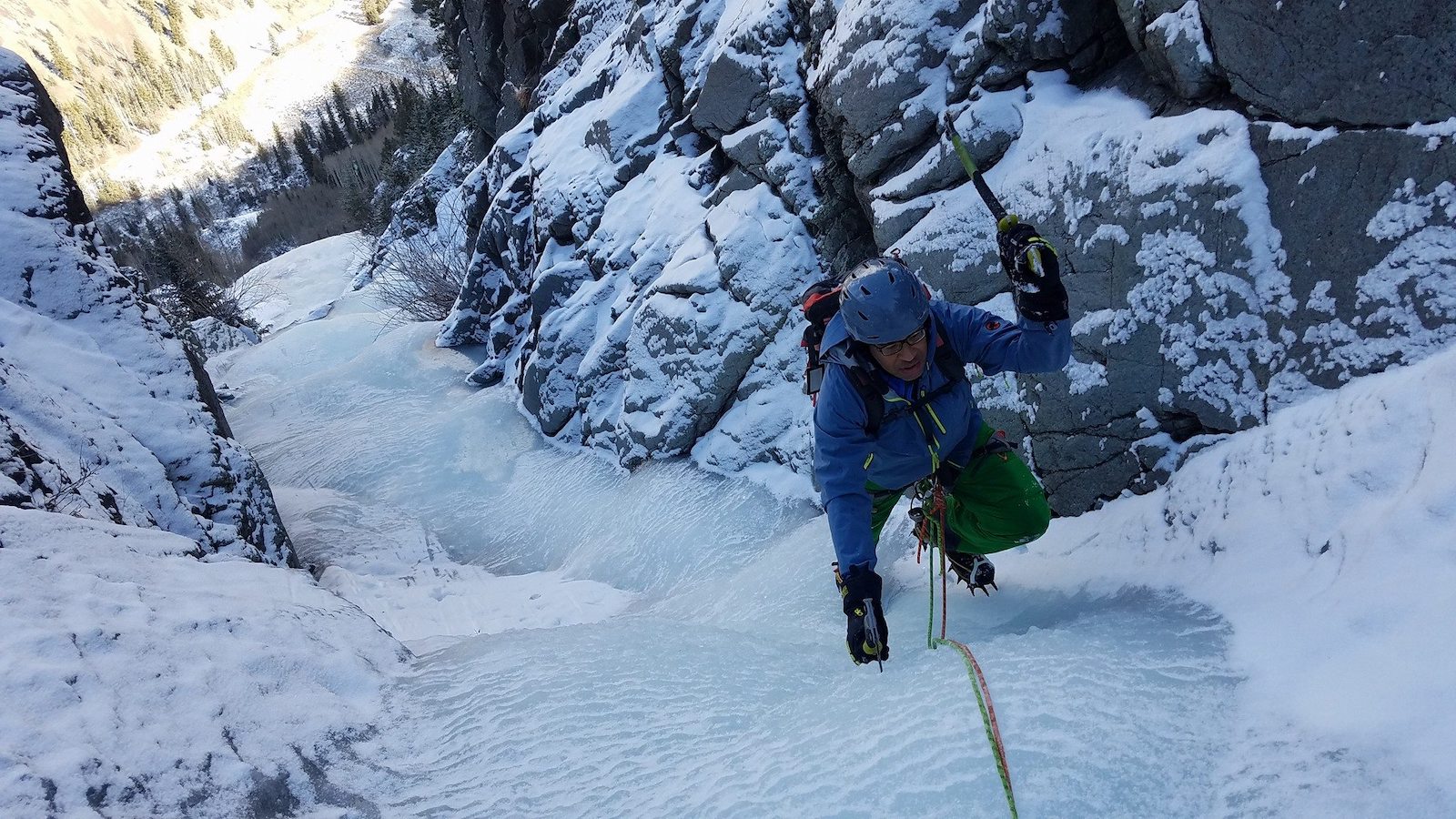 From backcountry climbs in the San Juans and Rocky Mountain National Park to relaxed days in the Lake City Ice Park as well as Front Range locations like Clear Creek and Cheyenne Canyon, guides are ready to help people engage their front points on ice climbs all over the state.
Additionally, they offer guided climbs of several classic 14ers such as Long's and Crestone Needle as well as some of the easier San Juan 14ers like Sunshine and Redcloud.
Ice and alpine climbing classes:
Introduction into Ice Climbing
Introduction to Alpine Climbing
Mixed Climbing and Steep Ice Technique
Multipitch and Backcountry Ice Climbing
Snow Climbing Skills
How to Lead Ice
Crevasse Rescue
Expedition Prep
Learn more about ice and alpine climbing classes from Colorado Climbing Co.
Ski and Splitboard Instruction
With several winter locations providing amazing venues for big ski mountaineering lines we're happy to help new backcountry skiers and riders transition through guided ski and splitboard tours and instruction on avalanche awareness and companion rescue.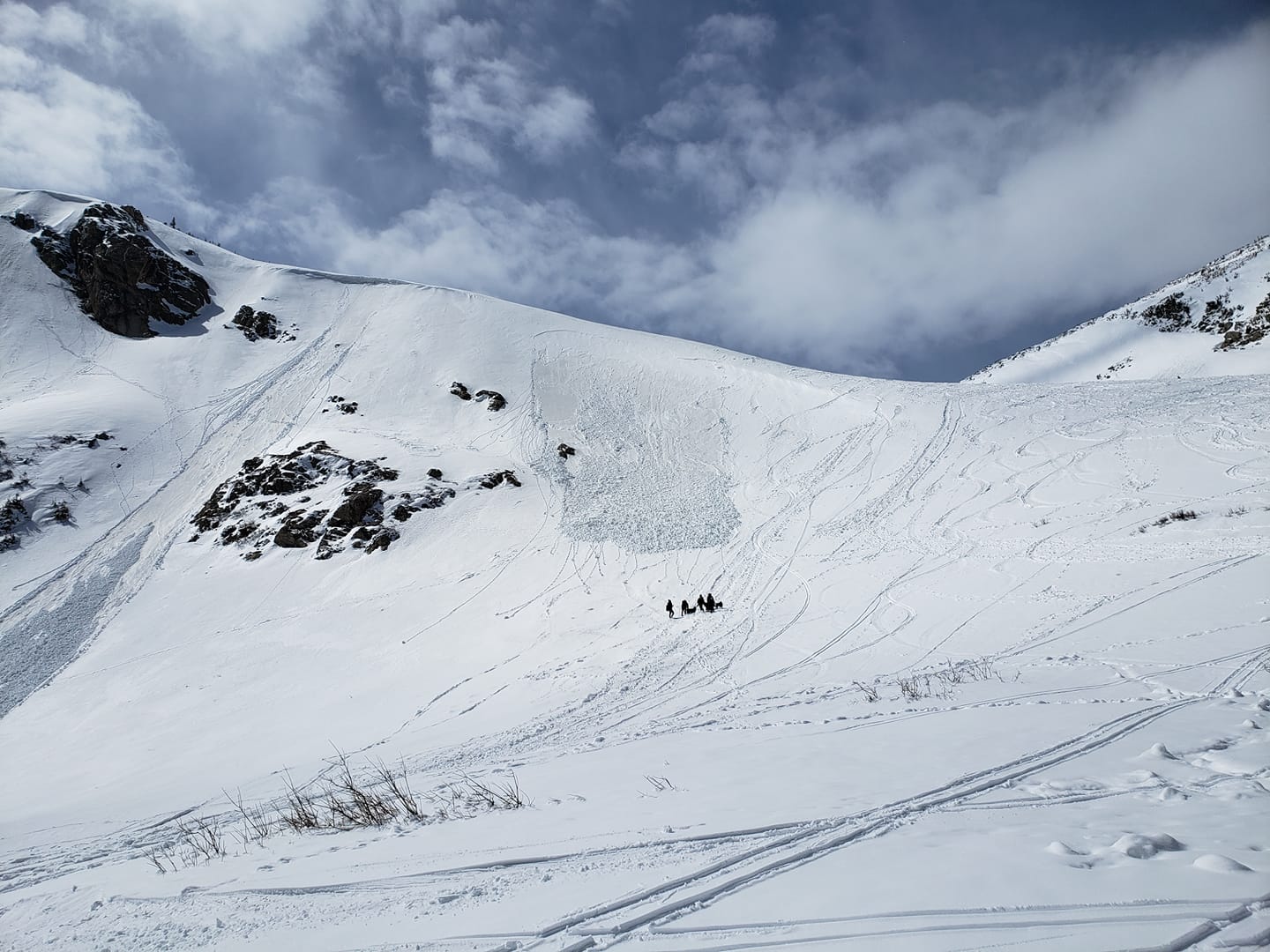 No matter where you go or what course you decide to take, you be provided with the best expertise possible by the guides at Colorado Climbing Company. So book your tour, bring the proper climbing or skiing attire, and get ready to create plenty of memories.
Details
Address: 6435 Garlock Way, Colorado Springs, CO
Phone: (719) 209-6649
Season: Year-round
Website: coclimbing.com