Located in Northeast Colorado Springs, ColoRADo Adventure Hostel captures the city's spirit via a unique fusion of local artistic and alpine traditions with a modern twist. The friendly, open atmosphere makes it easy for people to pursue their love of the outdoors, creates unique opportunities and relationships, and gives back to the community through service projects.
The United States Air Force Academy is about 8 miles away, and Denver International Airport is about 84 miles away. The Garden of the Gods is also just a few miles away.
Amenities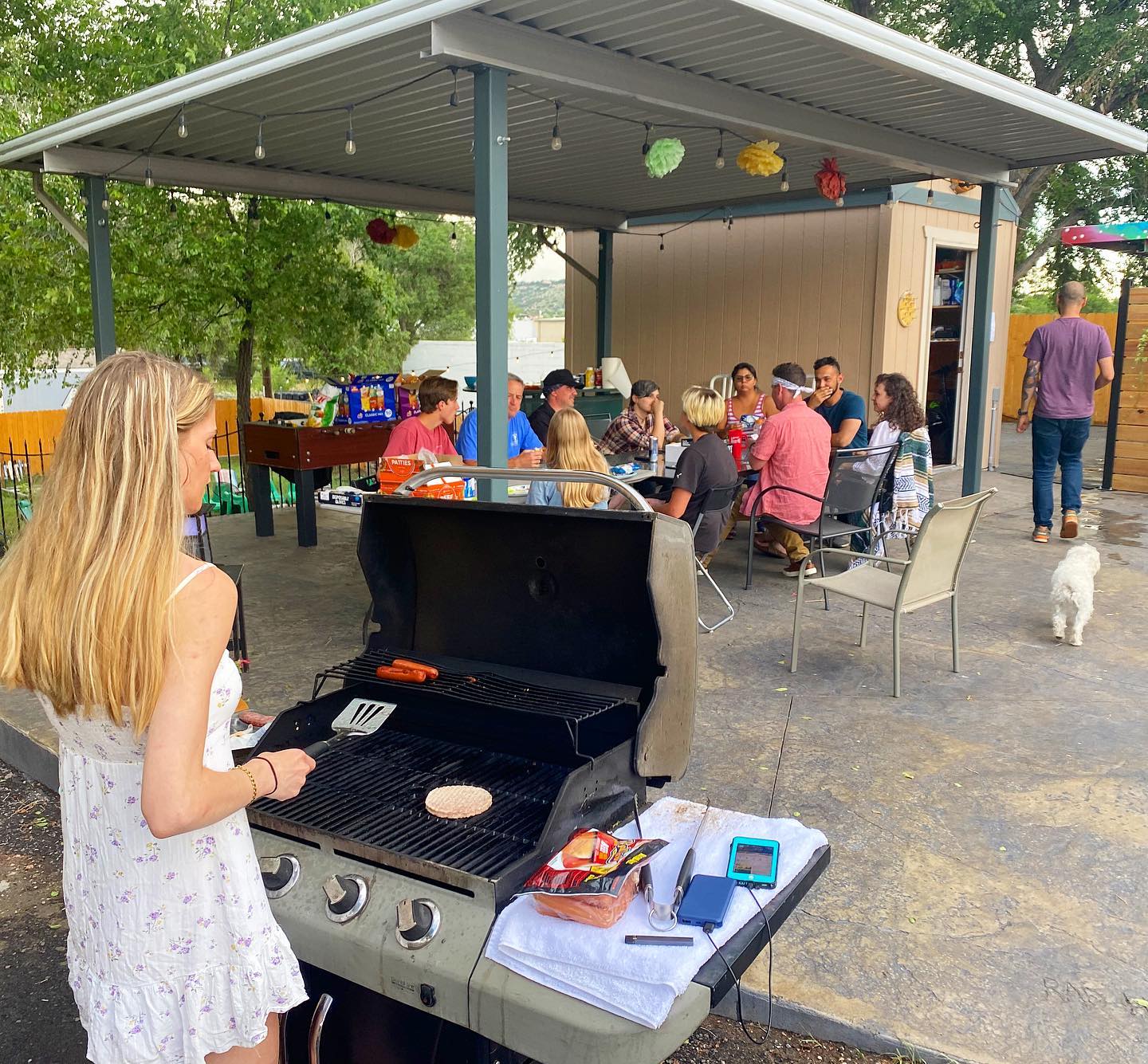 The common areas include a dining area, game room, lounge, backyard, and outdoor workspace. People are constantly congregating in the common spaces, whether it's to share a meal, hear someone else's story, or plan an upcoming adventure.
All guests can use the fully stocked shared kitchen, which has appliances made of stainless steel, flatware, and complimentary tea and coffee. The Rocky Mountains can be seen from the backyard, where you can stroll through the grass or eat a picnic lunch while taking in the scenery.
Free high-speed Wi-Fi is provided, so remote workers won't have to miss a beat while on the go. A complimentary breakfast is served daily at the hostel, with vegetarian or vegan options.
The onsite karaoke and bicycle rentals are also big hits with the guests. They use them to get out and see the neighborhood during the day and sing their hearts out in the evening.
Lodging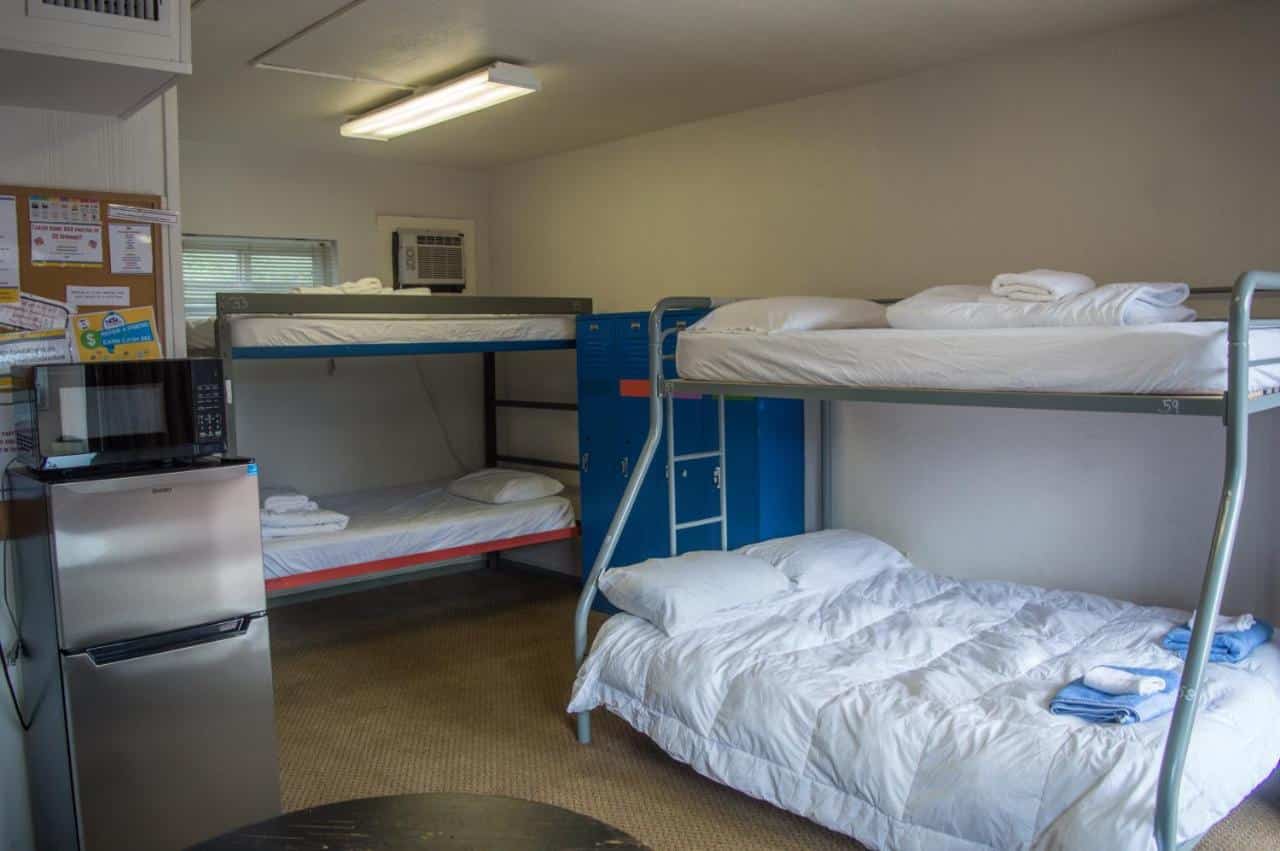 To accommodate all types of travelers, room types at ColoRADO Adventure Hostel range from communal dormitories to private en suites. There are private bathrooms, linens, and safes in each room. Each room has a mural with a scene from Colorado Springs and its beautiful scenery.
The hostel has a strict age restriction of 18 and a maximum stay limit of 14 days per calendar year.
Each room has climate control, a work desk, and a flat-screen TV with movie-on-demand service. There is a microwave and refrigerator available for use. The hosts do their best to put people who are traveling together in the same room.
When renting dorm beds, keep in mind that there is a small chance that your group may be assigned to different rooms due to limited space.
Check prices, availability or book ColoRADo Adventure Hostel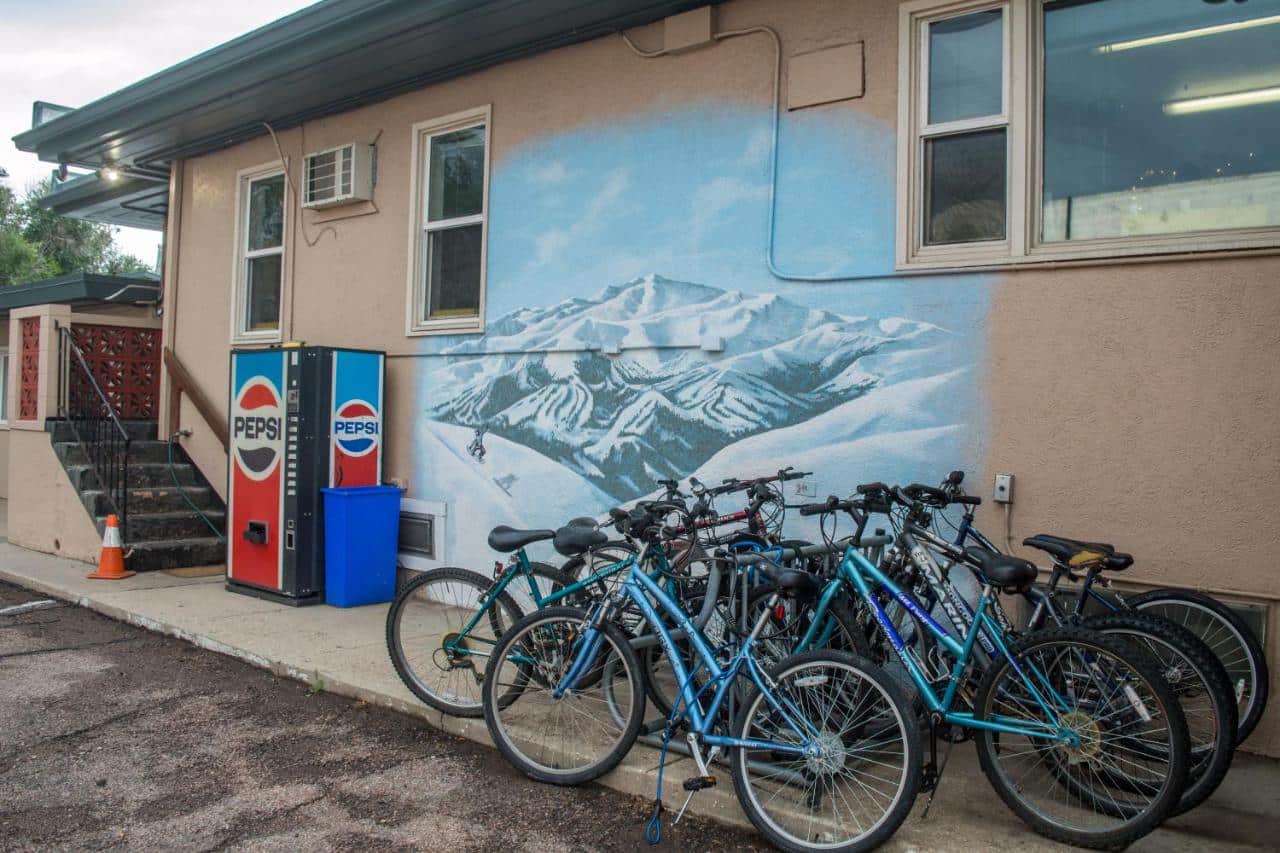 Details
Address: 3844 N Nevada Ave, Colorado Springs, CO 80907
Phone: 719-375-5842
Season: Year-round
Website: radhostel.com