As you're planning your next family adventure, keep in mind there are plenty of kid-friendly things to do in Colorado Springs. Located about one hour south of Denver, The Springs is the state's second most populated city.
There is something for everyone to explore here, including numerous outdoor activities, sightseeing, shopping, restaurants, and museums. Here are some of the family-friendly things to do in Colorado Springs, in no particular order:
Garden of the Gods Visitor & Nature Center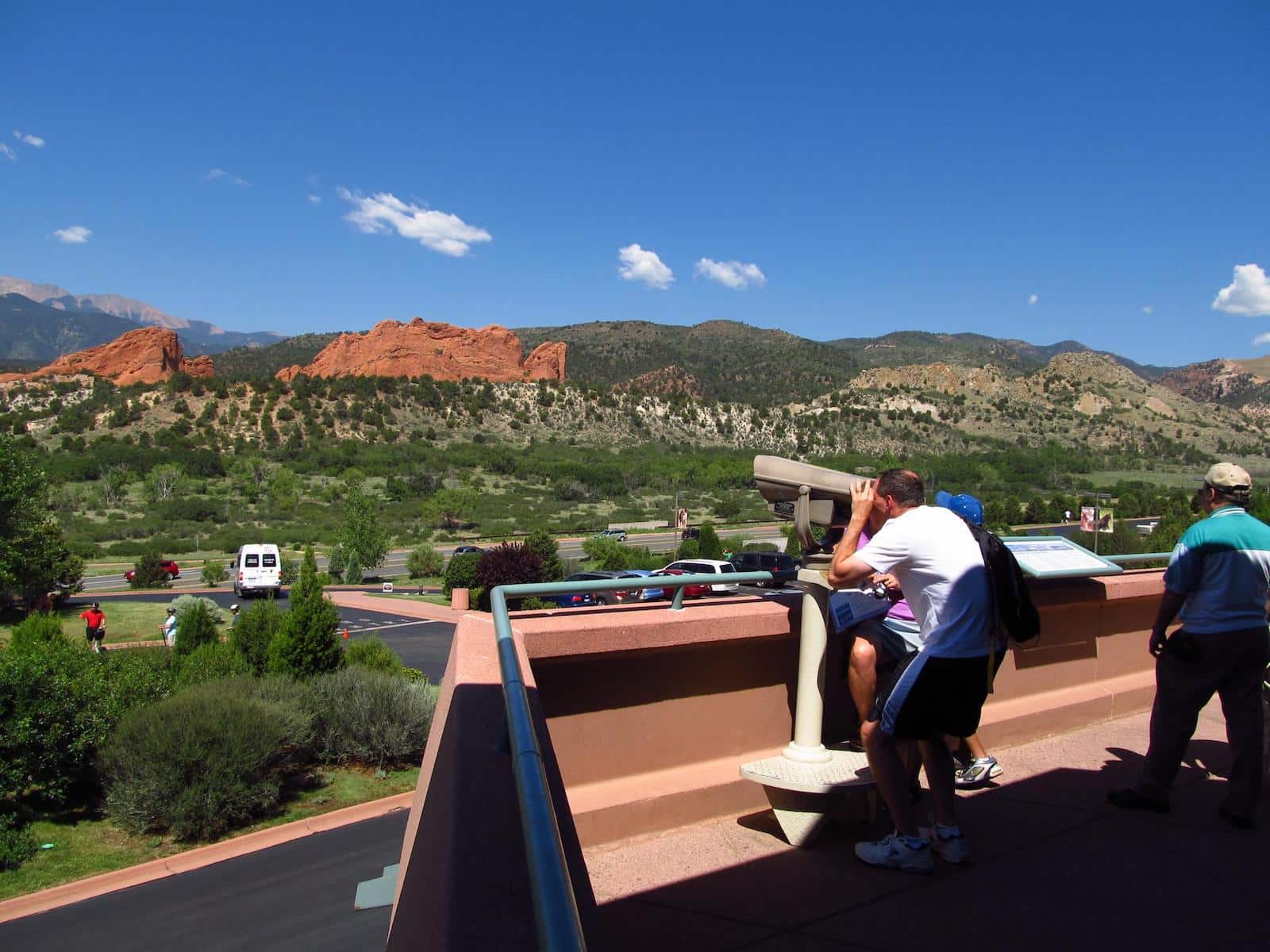 Iconic to Colorado, Garden of the Gods Park is a registered National Natural Landmark. This scenic park spans 1,367 acres and welcomes an estimated six million visitors per year.  There is plenty to do here, including a self-guided audio tour and guided nature walks for a small fee.
The Visitor and Nature Center has exhibits and galleries, a geo trekker theater, water bottle refilling stations, and a complete list and map of the area's hiking trails. Best of all, the park and visitor center is completely free.
1805 North 30th Street, Colorado Springs | 719-634-6666 | gardenofgods.com
The North Pole – Home of Santa's Workshop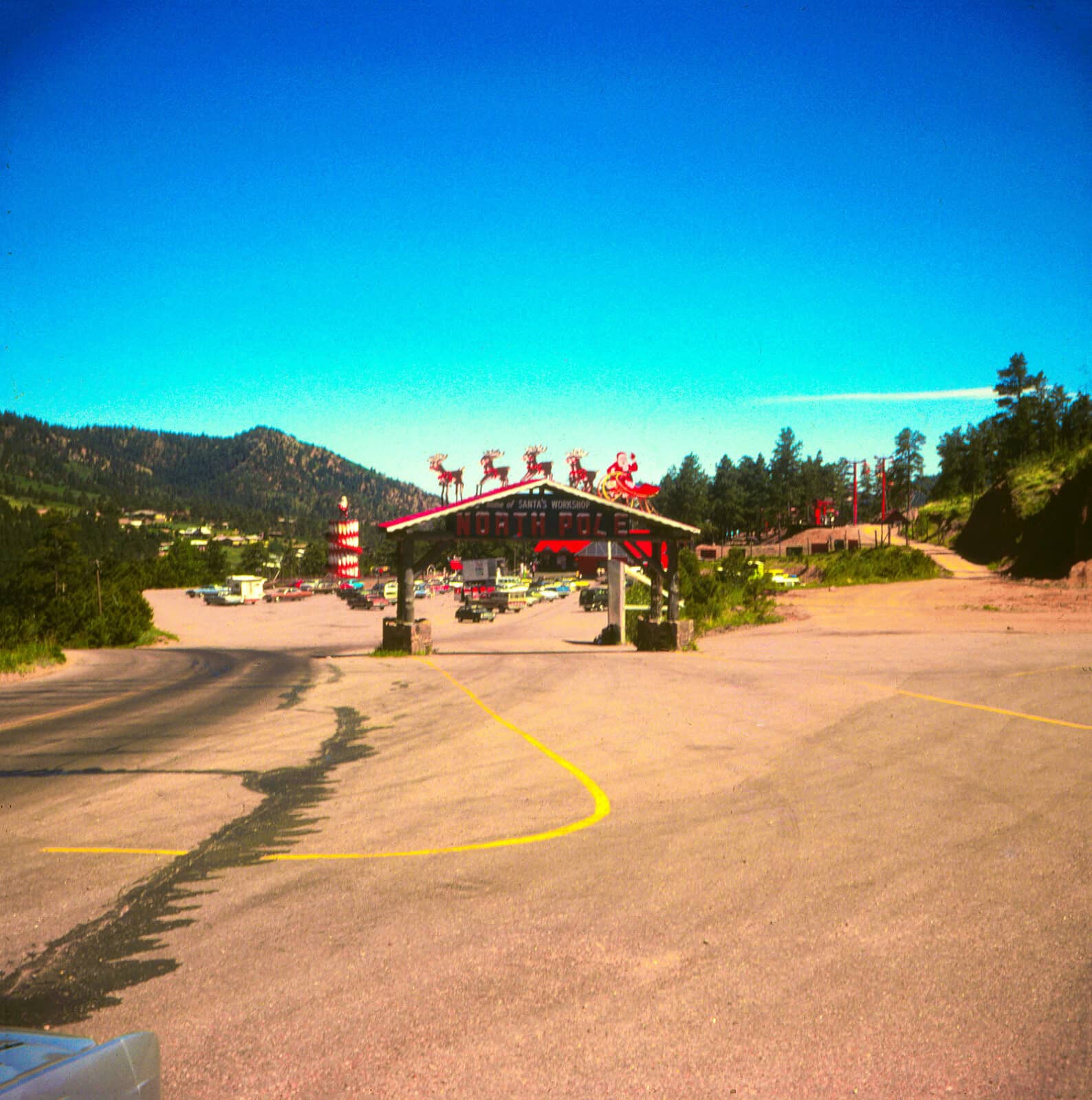 The North Pole is a family-friendly amusement park that allows guests to keep the holiday spirit around long after December. There are more than 25 rides, including child-only rides, family rides, and infant-friendly rides. Each lists height requirements and whether or not a child must ride with an adult.
Guests can also visit Santa, browse one of the gift shops or check out festive ornaments being made by a glass blower. The Carousel Café serves amusement park favorites, including burgers, chicken nuggets, corn dogs, ice cream, hot chocolate, cider, and funnel cakes.
Learn more about other local amusement parks.
5050 Pikes Peak Highway, Cascade | 719-684-9432 | northpolecolorado.com
U.S. Air Force Academy Planetarium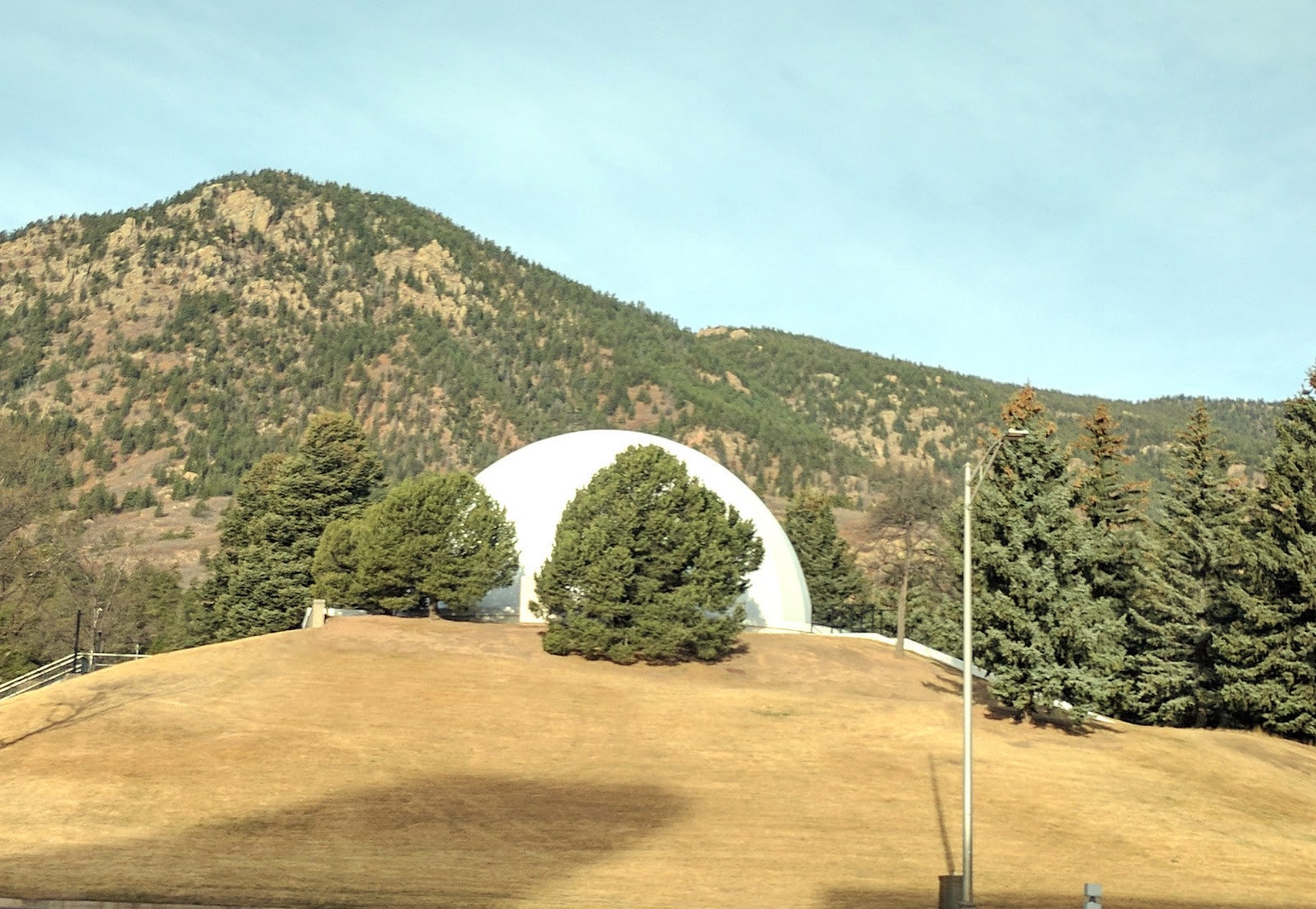 Originally built in 1959, the planetarium has a goal of enhancing science, technology, engineering and math outreach. You'll find various speakers, concerts and full-dome films with state-of-the-art projection technology.
Seating for shows is first-come, first-serve with no reservations required. Guests can attend for free, and it's recommended to arrive at least 10 minutes early. The show schedule is available online. Visitors to the Air Force Academy need a Driver's License or Military ID and proof of vehicle insurance, as well as other security measures. 
2120 Cadet Drive, Colorado Springs | 719-333-2355 | usafa.edu/facilities/planetarium
Western Museum of Mining & Industry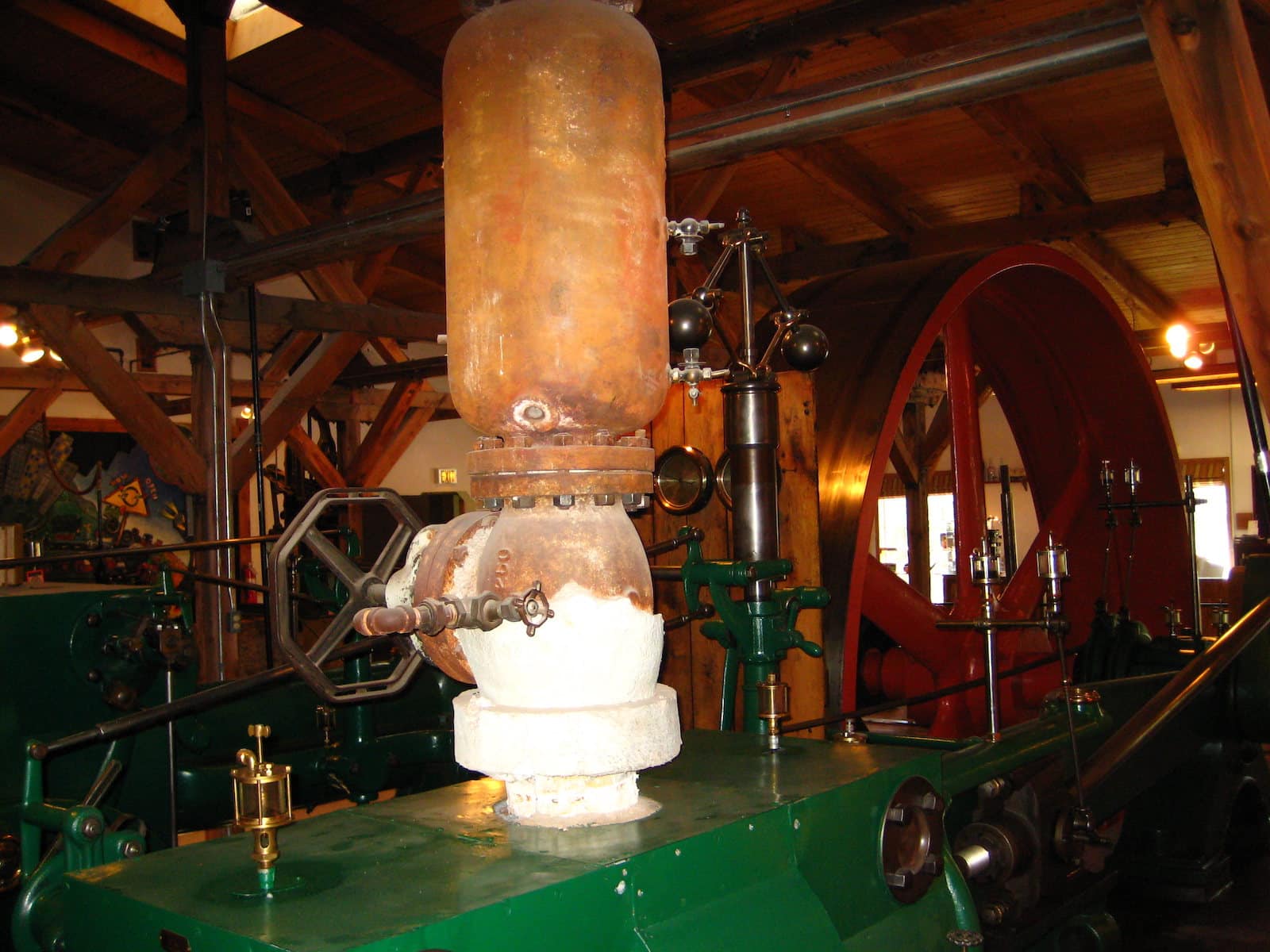 The Western Museum of Mining & Industry highlights the mining history of the American West and specifically of Colorado. The 27-acre campus includes a 12,200-square-foot exhibit hall.
You'll find historic buildings and working machinery on-site. Guided tours are included in the admission price, as well as various movies showing the history of mining.
225 North Gate Boulevard, Colorado Springs | 719-488-0880 | wmmi.org
The Rocky Mountain Motorcycle Museum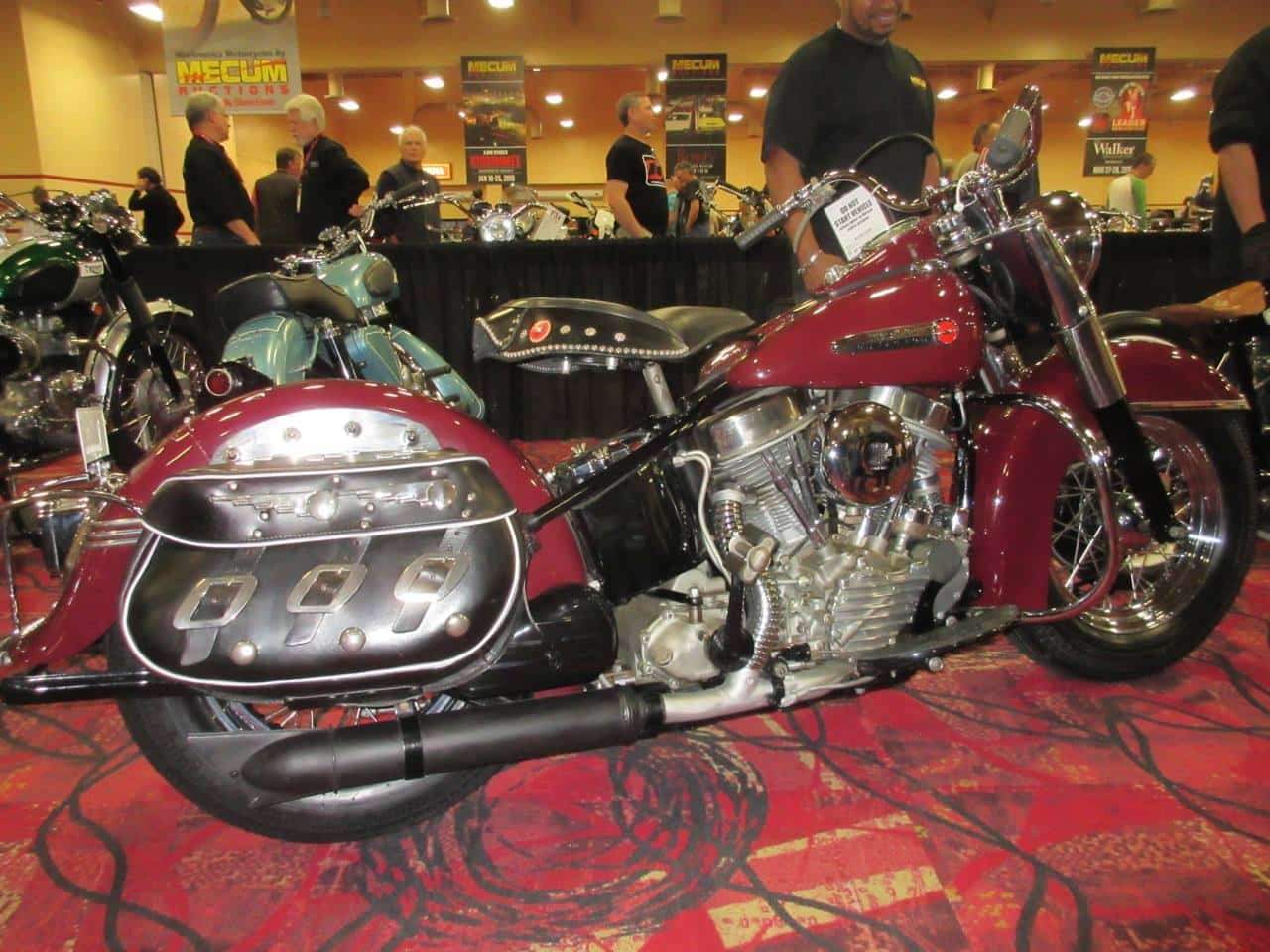 The Rocky Mountain Motorcycle Museum is a non-profit organization that works to preserve classic motorcycles and antique motorcycles from the 1900s through the 1970s. You'll find more than 75 restored motorcycles and a variety of memorabilia.
Admission is free, but donations are accepted. You can do a guided tour by appointment.
19 North Tejon Street, Colorado Springs  | 719-487-8005 | themotorcyclemuseum.com
Seven Falls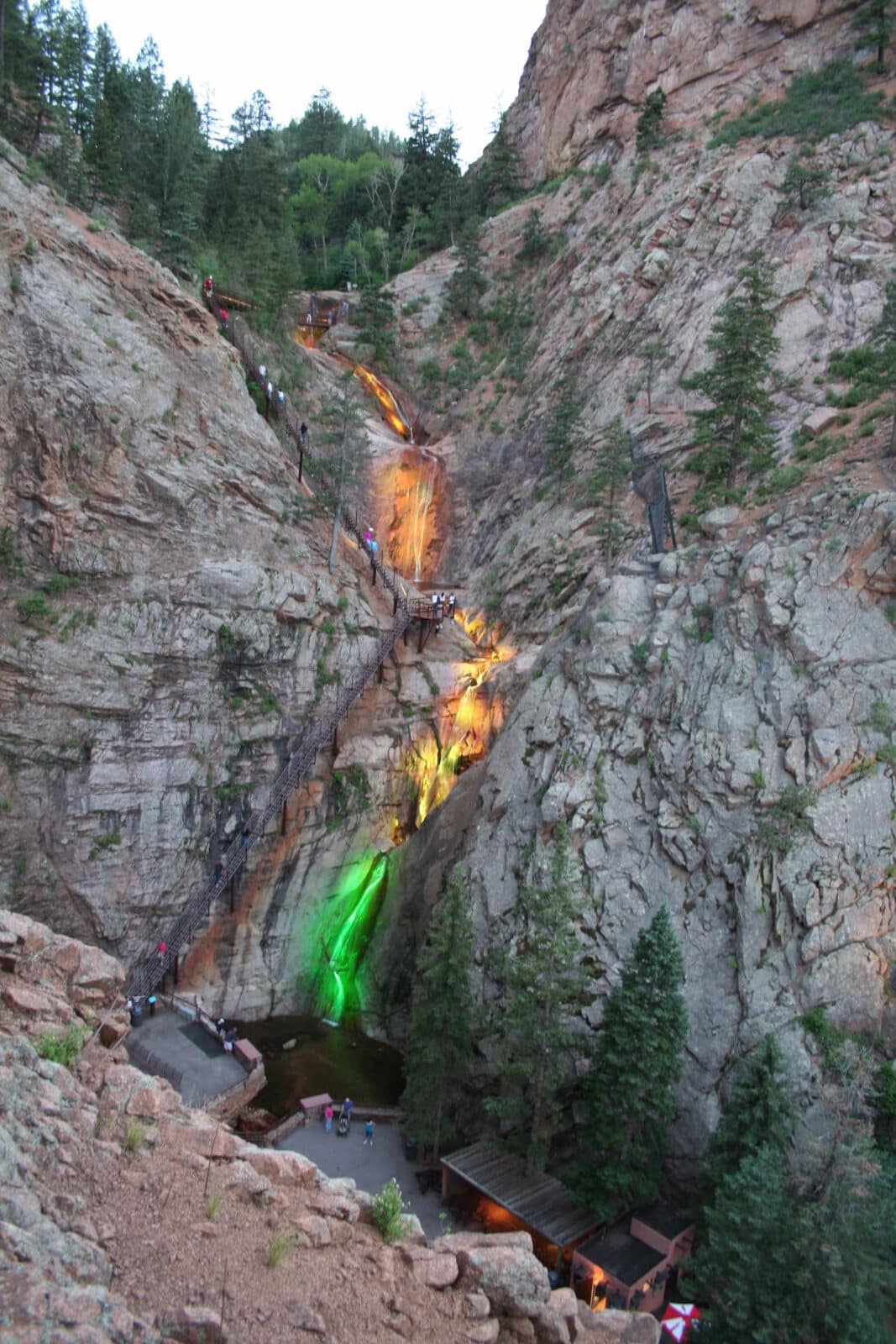 Seven Falls is the only Colorado waterfall on National Geographic's list of International Waterfalls. Keep in mind it's a challenging climb of 224 stairs to get to the scenic top. There is a tram available for those who are unable to walk up to the base. For those doing the climb, sturdy and protective footwear is recommended.
Tickets to the park can be purchased online. There is also a souvenir shop on-site providing an opportunity to purchase water, snacks, and apparel. Rockhounds at the Eagles Nest is a gallery featuring fossils and minerals from Colorado and across the globe.
1045 Lower Gold Camp Road, Colorado Springs | 855-923-7272 | Broadmoor.com/adventures/seven-falls
Money Museum
The Edward C. Rochette Money Museum is the largest museum dedicated to exploring the topic of money in the U.S., through history, science, and art. Three main galleries house various exhibits provided by this non-profit organization.
There are money-centric exhibits and attractions, including the history of money and learning how coins are made. A kid's zone features free classes and interactive activities where children can learn more about money.
818 North Cascade Avenue, Colorado Springs | 800-367-9723 | money.org/money-museum
Fountain Creek Nature Center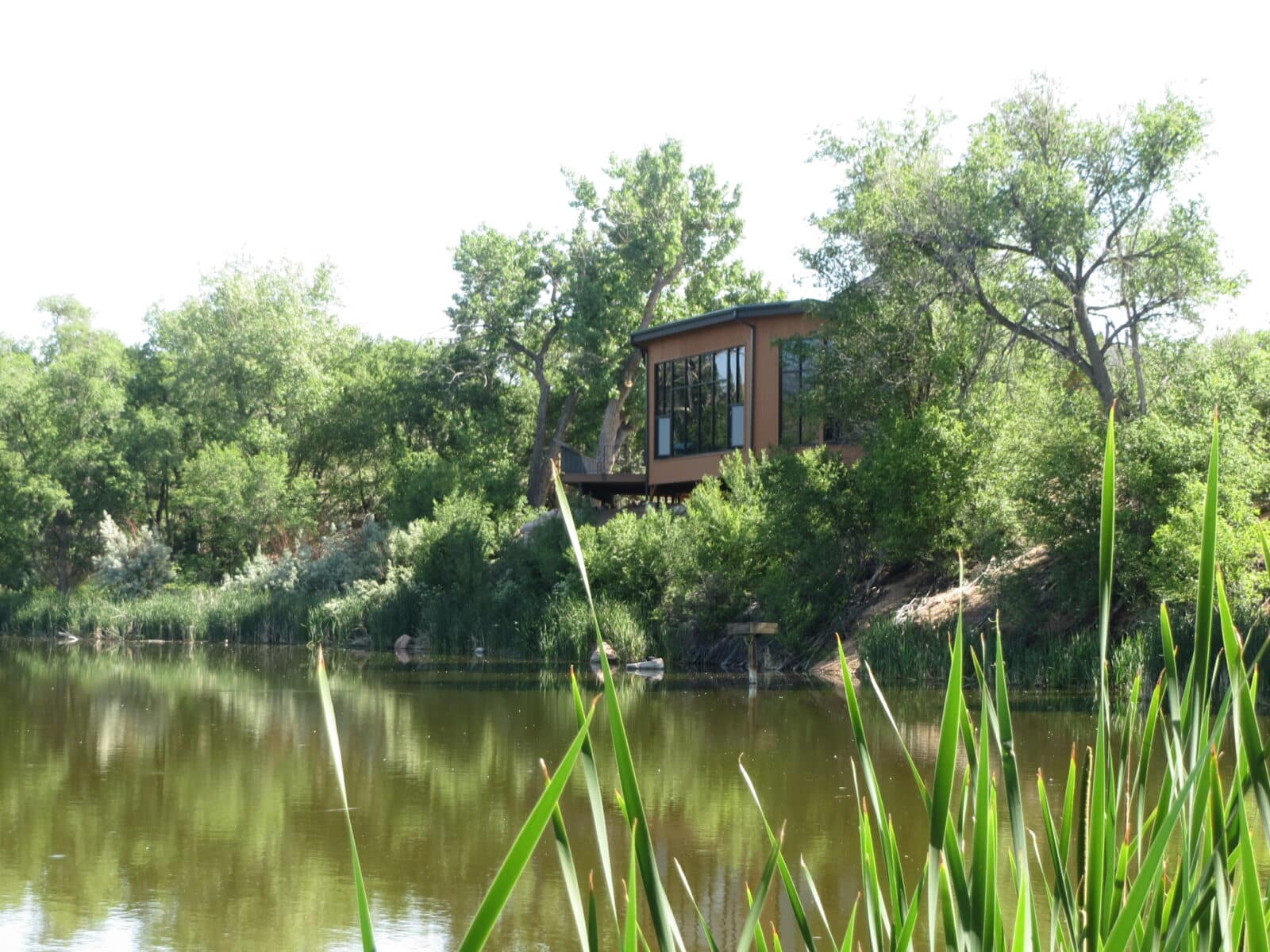 The Fountain Creek Nature Center welcomes visitors to check out the Cattail Marsh Wildlife Area. Life in and around the water is featured in the wetland nature exhibit, where people can also keep an eye out for great blue herons.
Climate, wildlife, plants, and weather are some other topics for exhibits that you'll find here. Visit the website to learn more about upcoming events and programs.
320 Pepper Grass Lane, Fountain | 719-520-6745 | communityservices.elpasoco.com
Colorado Springs Fine Arts Center at Colorado College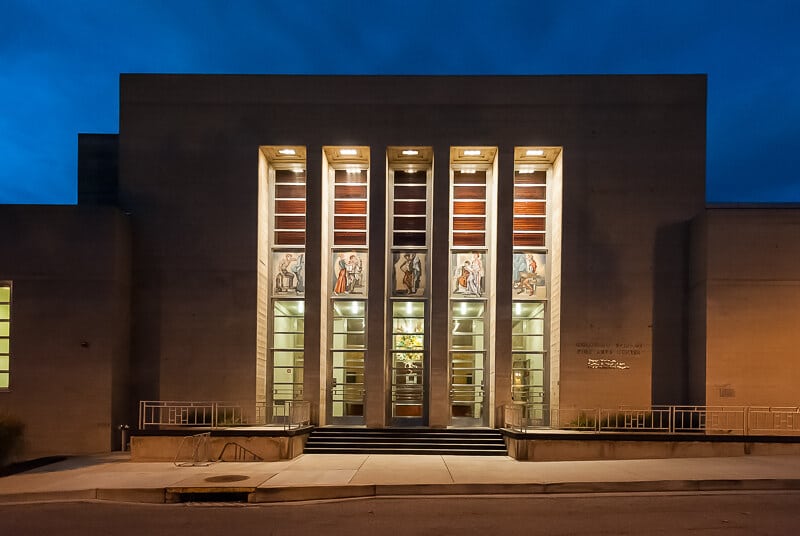 The Colorado Springs Fine Arts Center celebrates both visual and performing arts and strives to bring art education to visitors. The museum consists of a 132,286-square-foot space with 15 galleries. In particular, the Southwest collection spans three galleries, highlighting the art of this region from the 1840s until the present day.
Check out a list of classes available online. You can also use the museum's mobile guide to do a self-guided tour.
30 West Dale Street, Colorado Springs | 719-634-5581 | fac.coloradocollege.edu
Colorado Springs Parks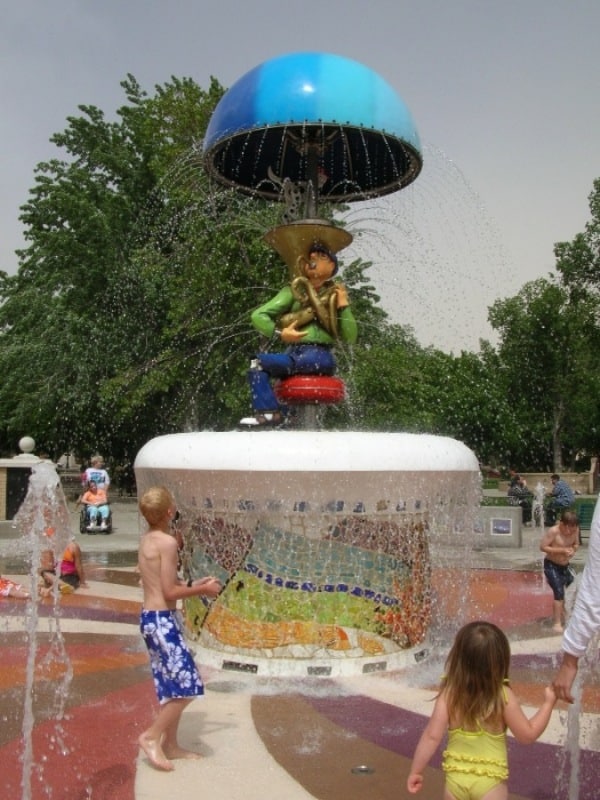 The city of Colorado Springs has more than 9,000 acres of parkland. Some of this consists of community, regional, and neighborhood parks. The Colorado Springs Parks, Recreation & Cultural Services department provides a helpful interactive map to showcase these parks.
Community parks can feature playgrounds, walking paths, pavilions, picnic areas, tennis courts, a disc golf course, and a soccer field. At neighborhood parks, you may find a gazebo, picnic shelter, sidewalk path, picnic tables, playgrounds, and volleyball courts. The website details the amenities available at each location.
719-385-5940 | coloradosprings.gov/parks
Rock Ledge Ranch Historic Site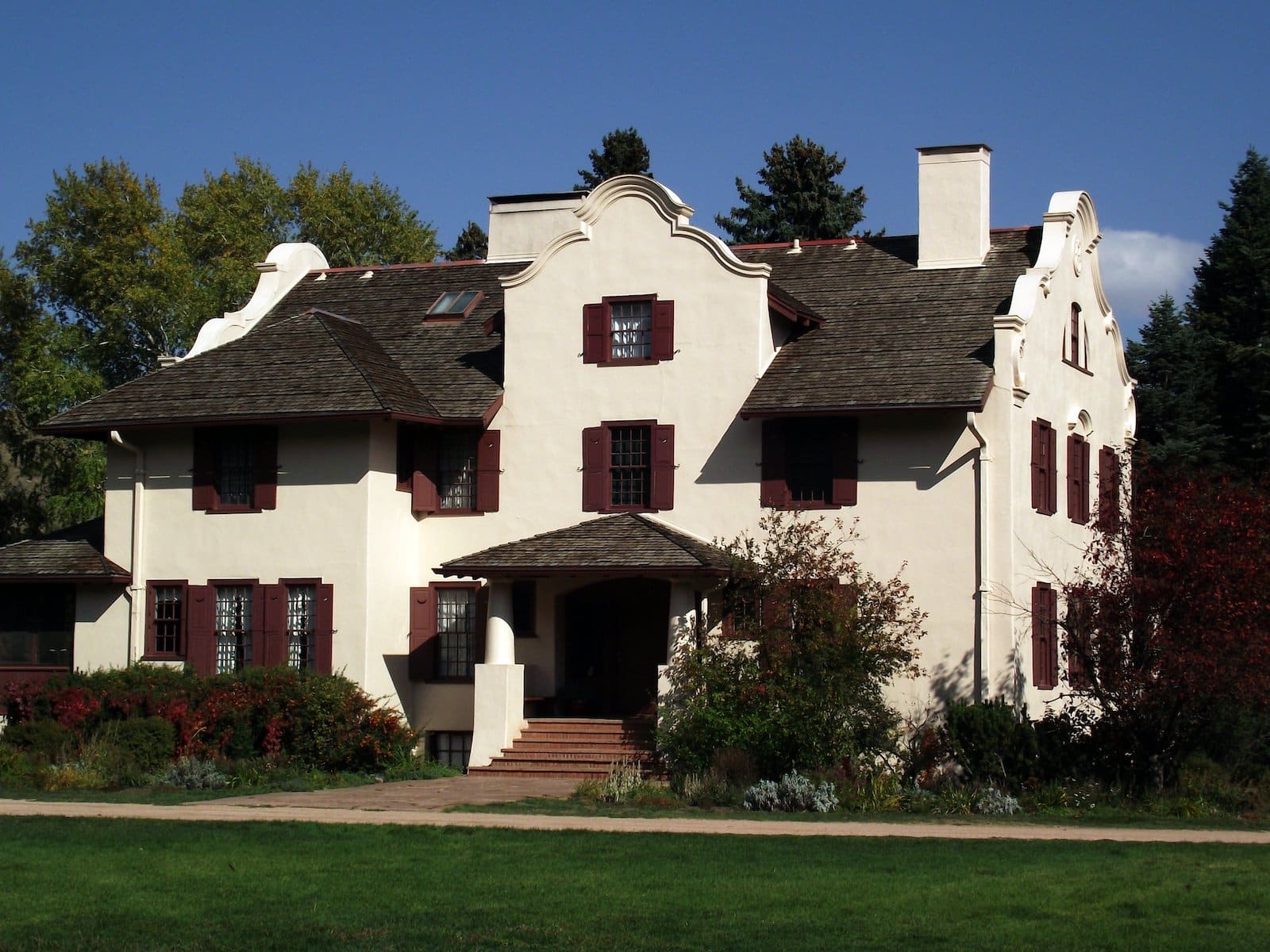 Located at Garden of the Gods, Rock Ledge Ranch is an outdoor, living history museum where historical interpreters give demonstrations, tours, and hands-on learning experiences. The interpreters, who are dressing in the clothes from 1775 through the early 1900s, give visitors a look at what life was like.
Guests can sit by the fire, greet the farm animals or shop at the general store. Visit the website to download a free youth activity packet to go along with your visit.
3105 Gateway Road, Colorado Springs | 719-578-6777 | rockledgeranch.com
Rocky Mountain Dinosaur Resource Center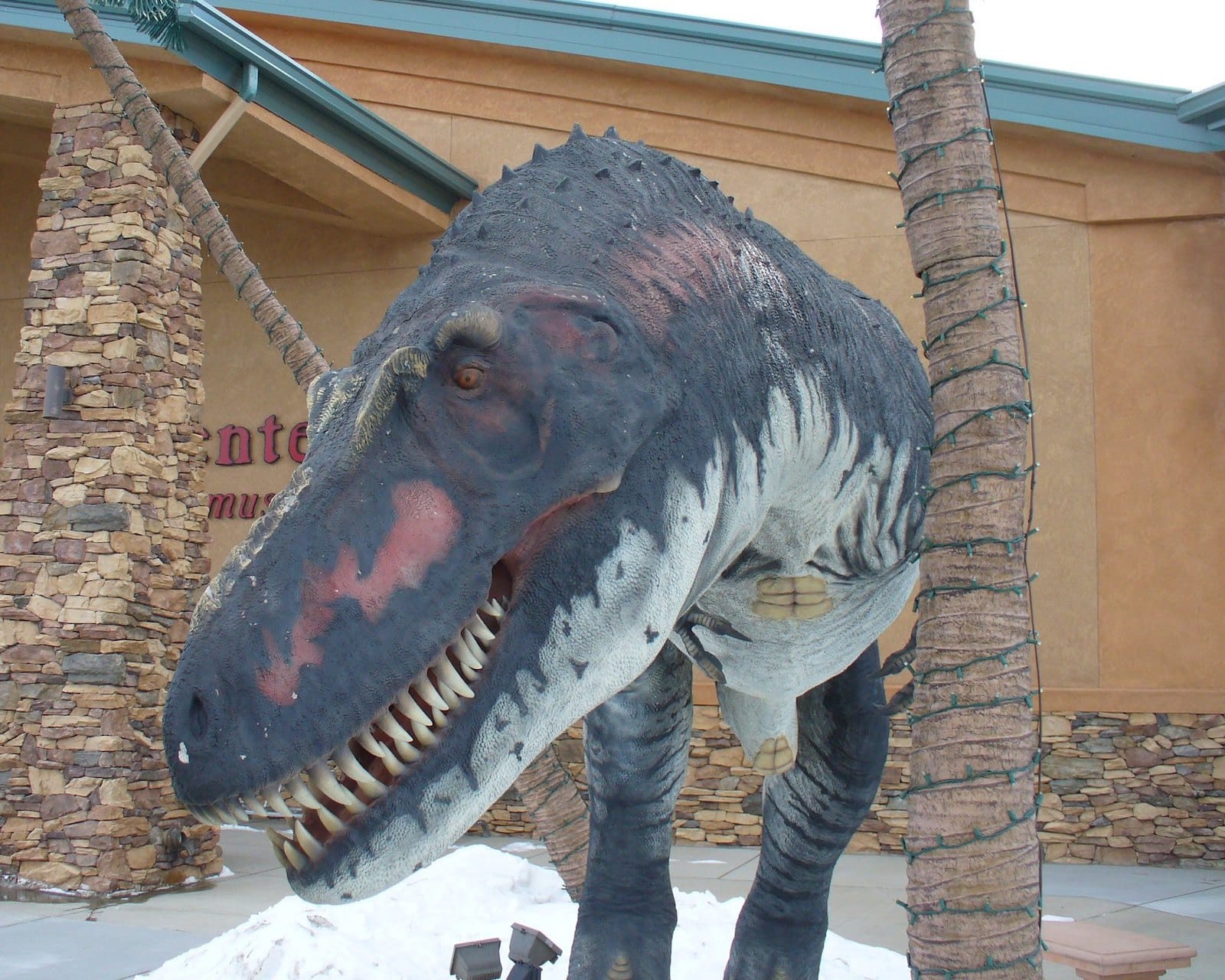 The Rocky Mountain Dinosaur Resource Center features fossil skeletons of dinosaurs and displays of prehistoric marine reptiles and fish. The children's area has books and a place to brush off fossils in a dig box. Kids can create a colorful drawing of a dinosaur or watch an informative movie. There's even a working fossil laboratory on site.
One-hour tours welcome the entire family and are included with the price of admission. The Prehistoric Paradise is the largest dinosaur-related gift shop in the region, selling puzzles, toys, games, jewelry, books, and other dinosaur-related items.
201 South Fairview Street, Woodland Park | 719-686-1820 | rmdrc.com 
Strasmore Visitor & Nature Center
The Strasmore Visitor and Nature Center is a welcome center for North Cheyenne Cañon Park. There is a strong emphasis on outdoor education here with an opportunity for guided hikes.
The stone building was moved to its current location in 1992. Now, it serves as a park resource and hosts various programs throughout the year.
2120 South Cheyenne Cañon Road, Colorado Springs | 719-385-6086 | coloradosprings.gov/parks/page/strasmore-visitor-and-nature-center
Lost Island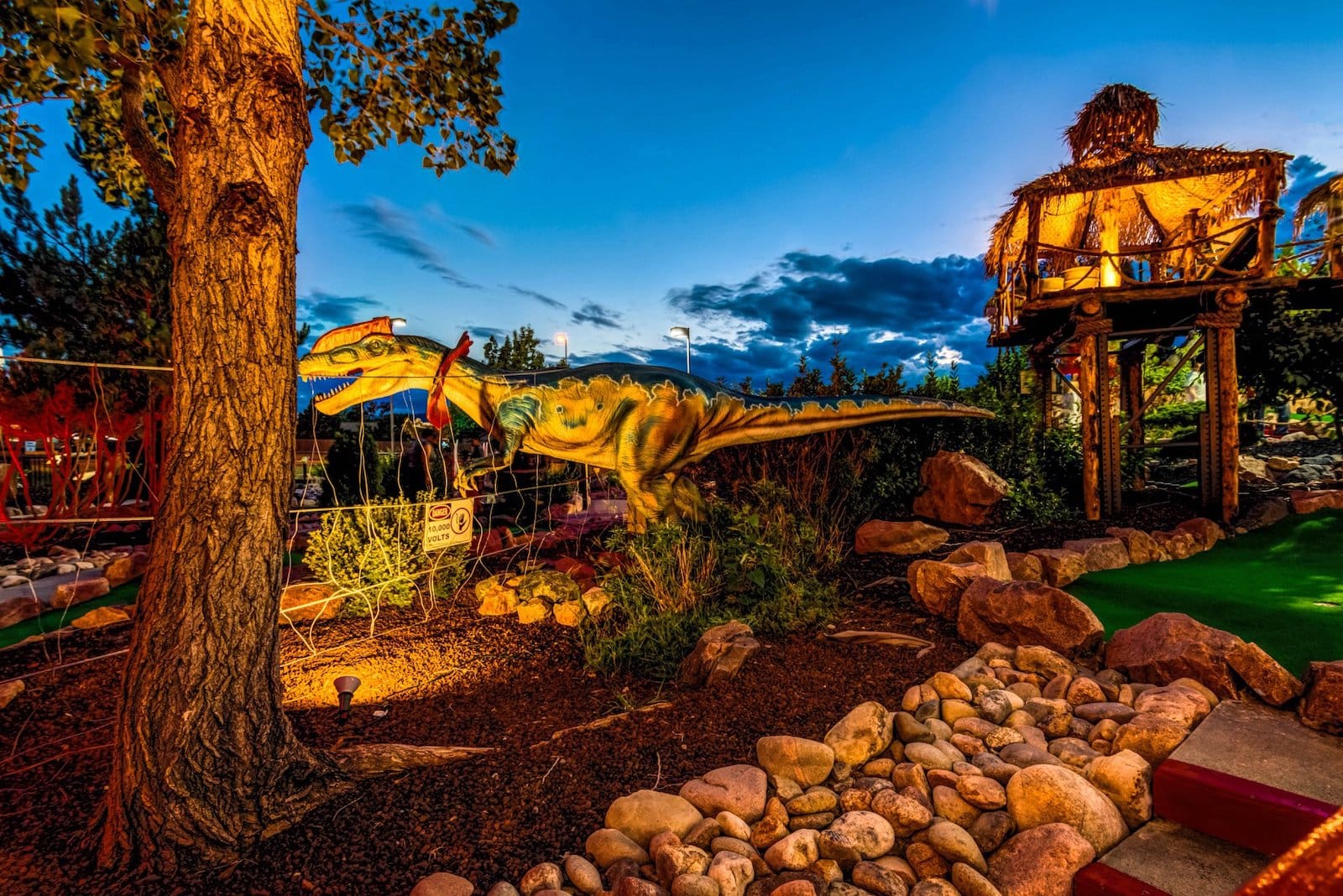 Lost Island has both indoor and outdoor activities for the whole family. Outside, there is an inflatable park with large slides and obstacles (adult supervision is required). There are two different 18-hole miniature golf courses for all ages.
There is also an indoor play area for ages 8 and under, which includes a ball pit, trampoline, and slides. Adult supervision is required at all times, and socks are required as well.
1825 Dominion Way, Colorado Springs | 719-599-3466 | lostislandminigolf.com
National Museum of WWII Aviation
The goal of the National Museum of WWII Aviation is to highlight the importance of American aviation throughout the Second World War. There is a collection of more than 4,000 historical documents and artifacts and 28 completely restored flying aircraft.
There are various educational exhibits in the museum. You'll also find other vehicles that were utilized, and the non-profit organization offers guided tours for an additional fee. Visitors can do a self-guided tour, too. There is no admission cost for World War II Veterans.
775 Aviation Way, Colorado Springs | 719-637-7559 | worldwariiaviation.org
Josh & John's Ice Cream
Josh & John's sells hand-crafted ice cream made with locally sourced ingredients. There are three locations throughout Colorado Springs – Downtown, Mountain Shadows, and Flying Horse. The dairy used in the ice cream is from the Western Dairymen's Association.
You'll find a variety of flavors, including the classics, such as strawberry, chocolate chip cookie dough, mint chocolate chip, vanilla, and cookies and cream. Purple Mountain Majesty is made with Taro root along with chocolate-covered raspberry cups. Moose on the Loose is ideal for chocolate lovers, with a chocolate mousse base ice cream complete with brownie bits and chocolate-covered caramel cups.
Downtown: 329 North Tejon, Colorado Springs | 719-632-0299 | joshandjohns.com
Flying Horse: 2710 North Gate Boulevard, Colorado Springs | 719-203-6729 | joshandjohns.com
Mountain Shadows: 6896 Centennial Boulevard, Colorado Springs | 719-532-0299 | joshandjohns.com
Downtown Colorado Springs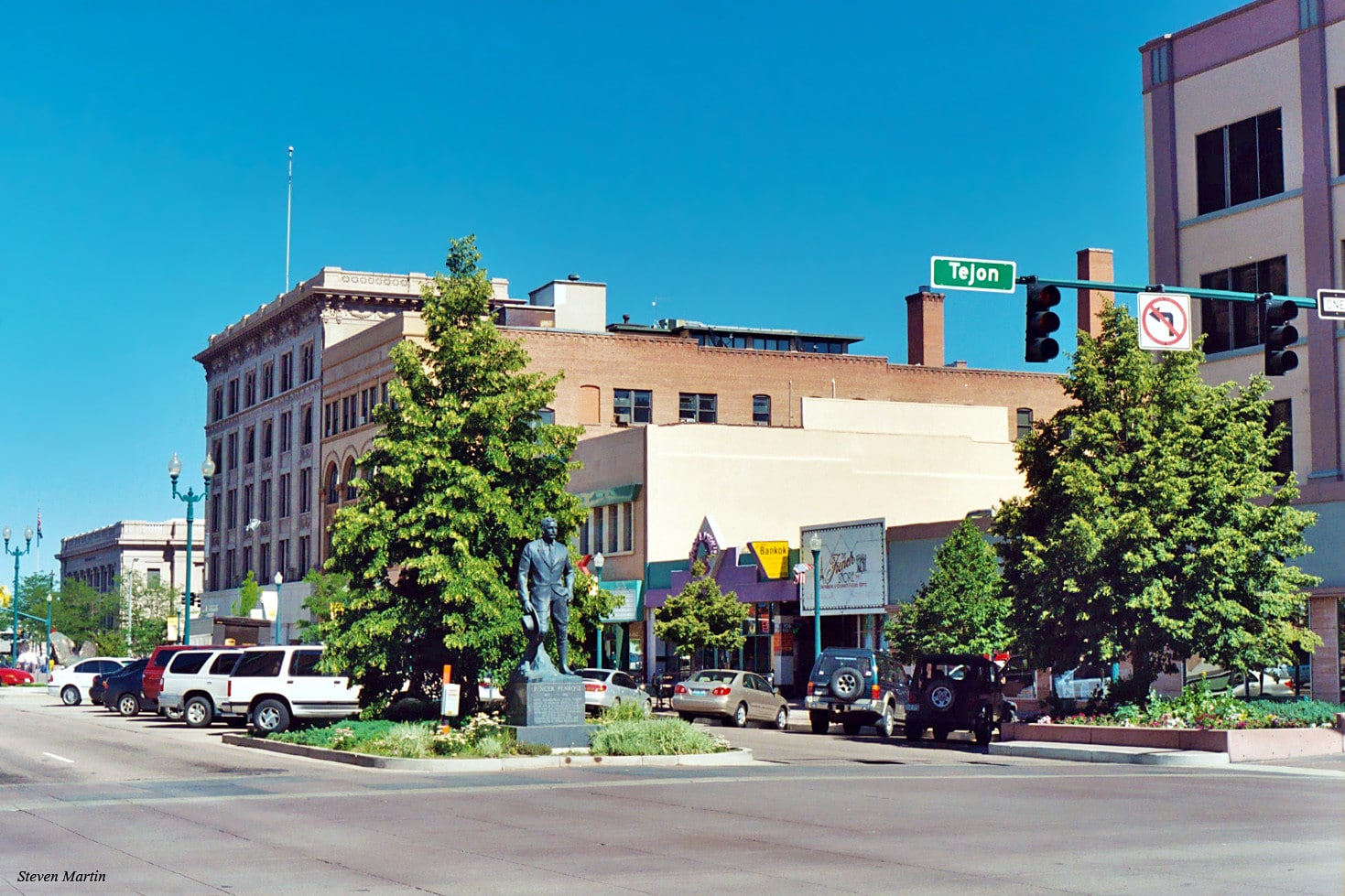 The bustling Downtown Colorado Springs offers plenty to do, including dining at restaurants, relaxing at outdoor patios, visiting art galleries, and shopping. There are also various sculptures and murals to explore in the area. You'll find concerts, sidewalk sales, and other events happening. First Fridays Downtown features live music and events at the various art galleries.
There is a free Discover Downtown Savings Pass that offers savings throughout the area. This can include a free drink, buy one, get one menu item, a free appetizer, or other discounts.
Downtown Partnership of Colorado Springs: 719-886-0088 | downtowncs.com
May Natural History Museum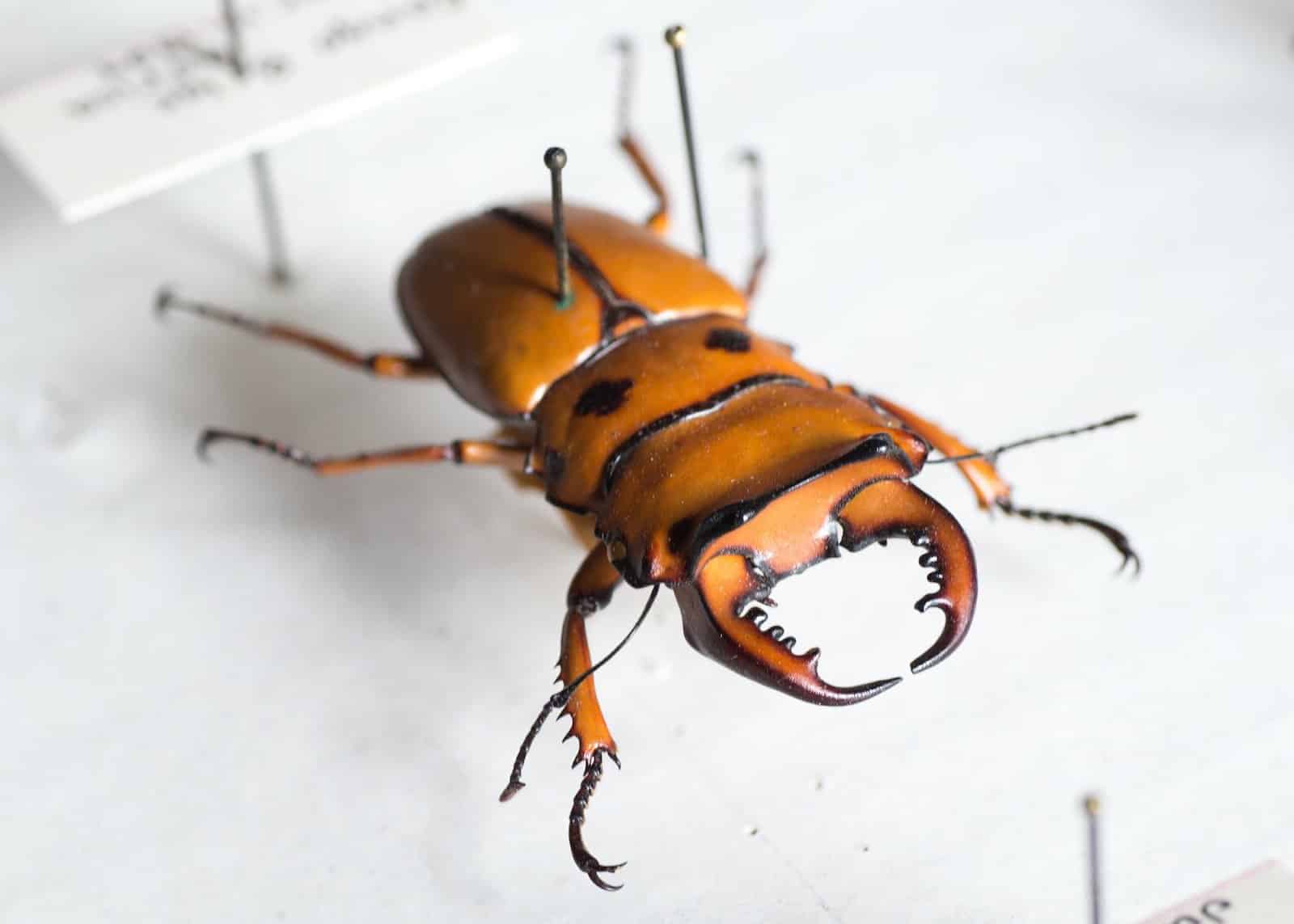 The May Natural History Museum is one of the largest displays of tropical bugs, featuring 7,000 insects from all over the world. This includes spiders, scorpions, beetles, moths, and butterflies, to name a few.
The "bug museum", as it's known, is located on a thousand acres of wilderness area at Golden Eagle Ranch. Visitors are encouraged to bring a camera to take photos of the bugs, enjoy a picnic on the scenic grounds and shop in the gift store for books and educational items. Children five years old and under are free.
710 Rock Creek Canyon Road, Colorado Springs | 719-576-0450 | coloradospringsbigmuseum.com
Colorado Springs Pioneers Museum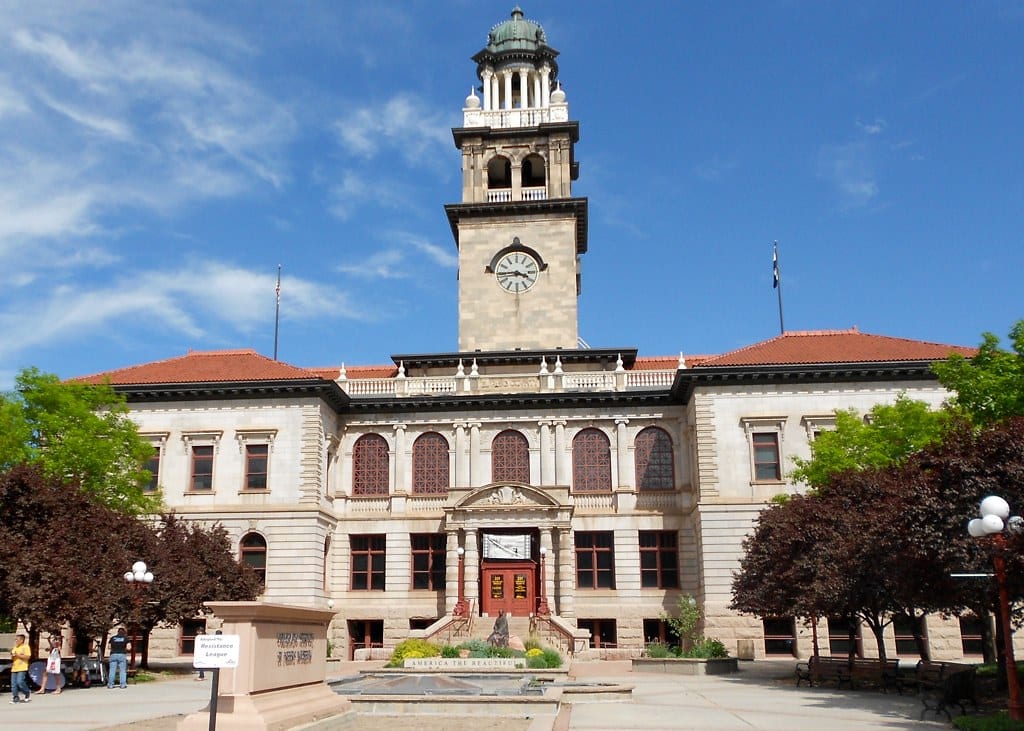 The Colorado Springs Pioneers Museum wants to create a connection to the Peaks Peak region and its cultural history. here. This is done through various exhibits and guided tours.
One of the exhibits is in the Children's Gallery and features a hands-on experience of a place of trade that was along the Santa Fe Trail during the 1830s and 1840s. Kids can check out a tepee, wagon, kitchen, and trade counter. Admission is free, and walk-ins are welcome.
215 South Tejon Street, Colorado Springs | 719-385-5990 | cspm.org
Space Foundation Discovery Center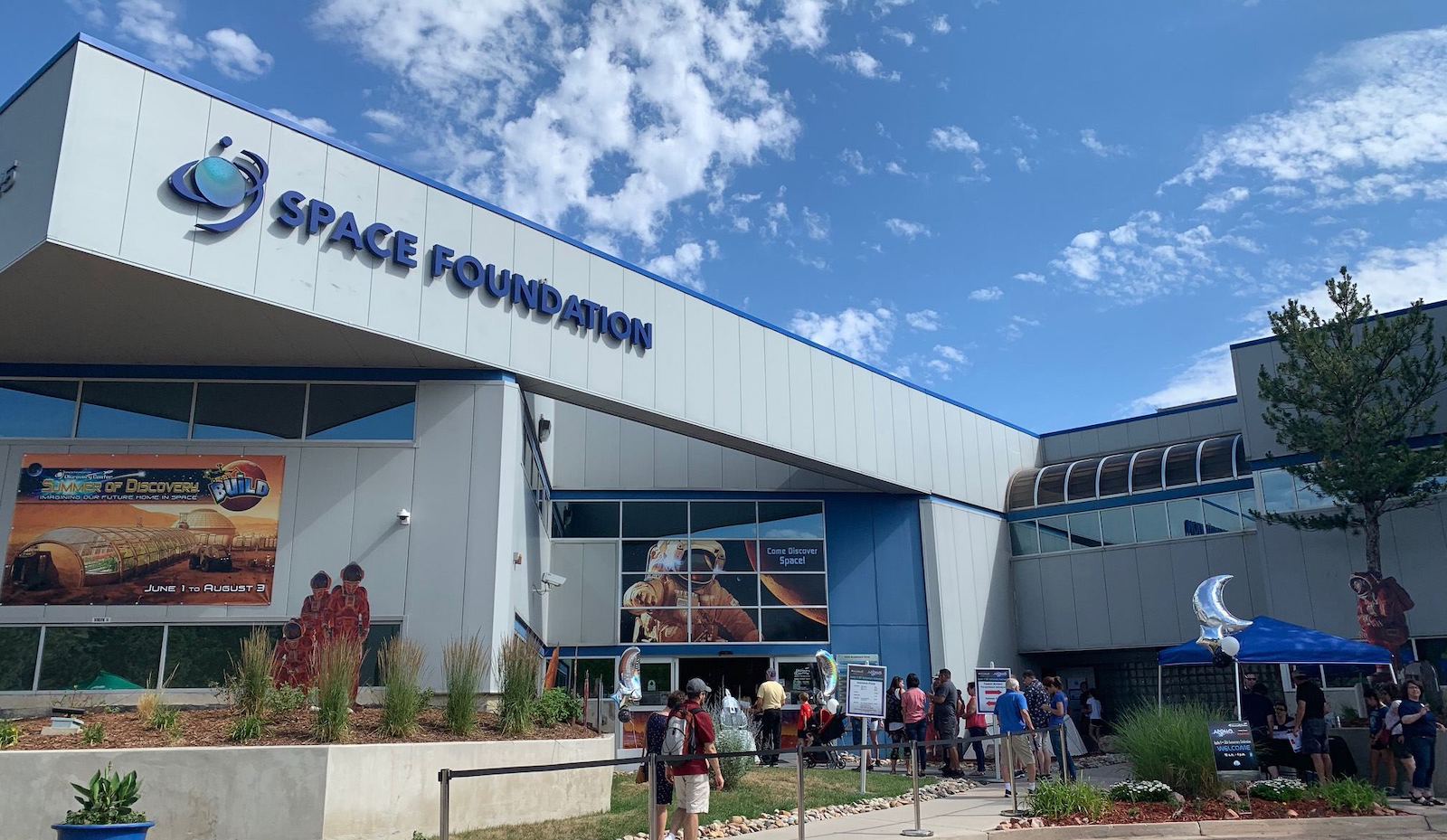 The Space Foundation Discover Center is devoted to advancing science, technology, engineering, and mathematics. The center is education-focused and interactive with guests.
The Discovery Center Store has a large variety of science-related items for purchase, including books, clothing, games, and gifts. You don't need to have admission to the center to visit the store. All proceeds from the store are used to help fund programs and exhibits as well as educational field trips and classes.
4425 Arrowswest Drive, Colorado Springs | 719-576-8000 | discoverspace.org
Cave of the Winds Mountain Park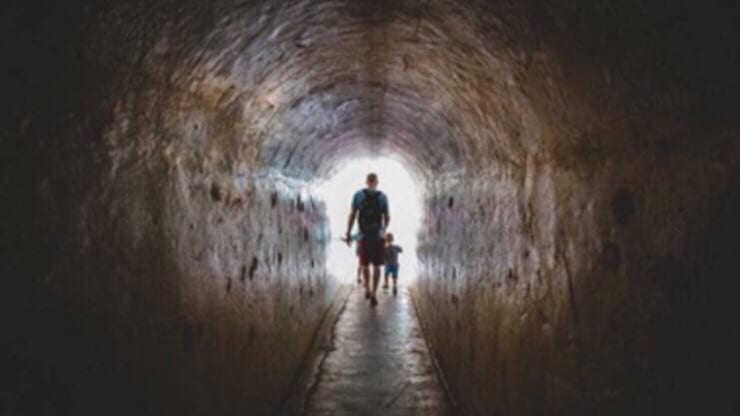 These elaborate caves were discovered in 1881 and house more than two miles of underground passages that your family can explore. There are attractions called "the bottomless pit", which is a favorite among tour guides, and another region of the caves called "the rat." Snap a pic of your family in the "adventure room," which is left in a more natural state than the rest of the caves.
Gaze upon intricate helictites and fossils. Cave of the Winds is the perfect day trip for your family to try something new and exciting. In addition to the caves, there is a slew of attractions such as a zip line and via Ferrata.
100 Cave of the Winds Rd, Manitou Springs | 719-685-5444 | caveofthewinds.com
Regardless of what you and your family love to do, there is a kid-friendly activity in Colorado Springs to suit you. Whether it's learning something new from one of the many museums or numerous unique outdoor experiences, there will certainly be many memories made here.
For those heading north to the capital city, check out the things to do with kids by Denver to complete your itinerary.