Seven Bridges Trail is a popular hiking path near Manitou Springs and Colorado Springs in North Cheyenne Cañon. The 5.78 round-trip path is mostly easy in difficulty, with several spots requiring moderate exercise. This trail stays relatively cool thanks to tree shade and an elevation gain of 1,597 ft.
This path is heavily trafficked during the summer and takes, on average, between two and three hours to complete. True to its name, the Seven Bridges Trail has seven bridges to cross over the creek. They are kept in good condition and make suitable landmarks on how far to hike.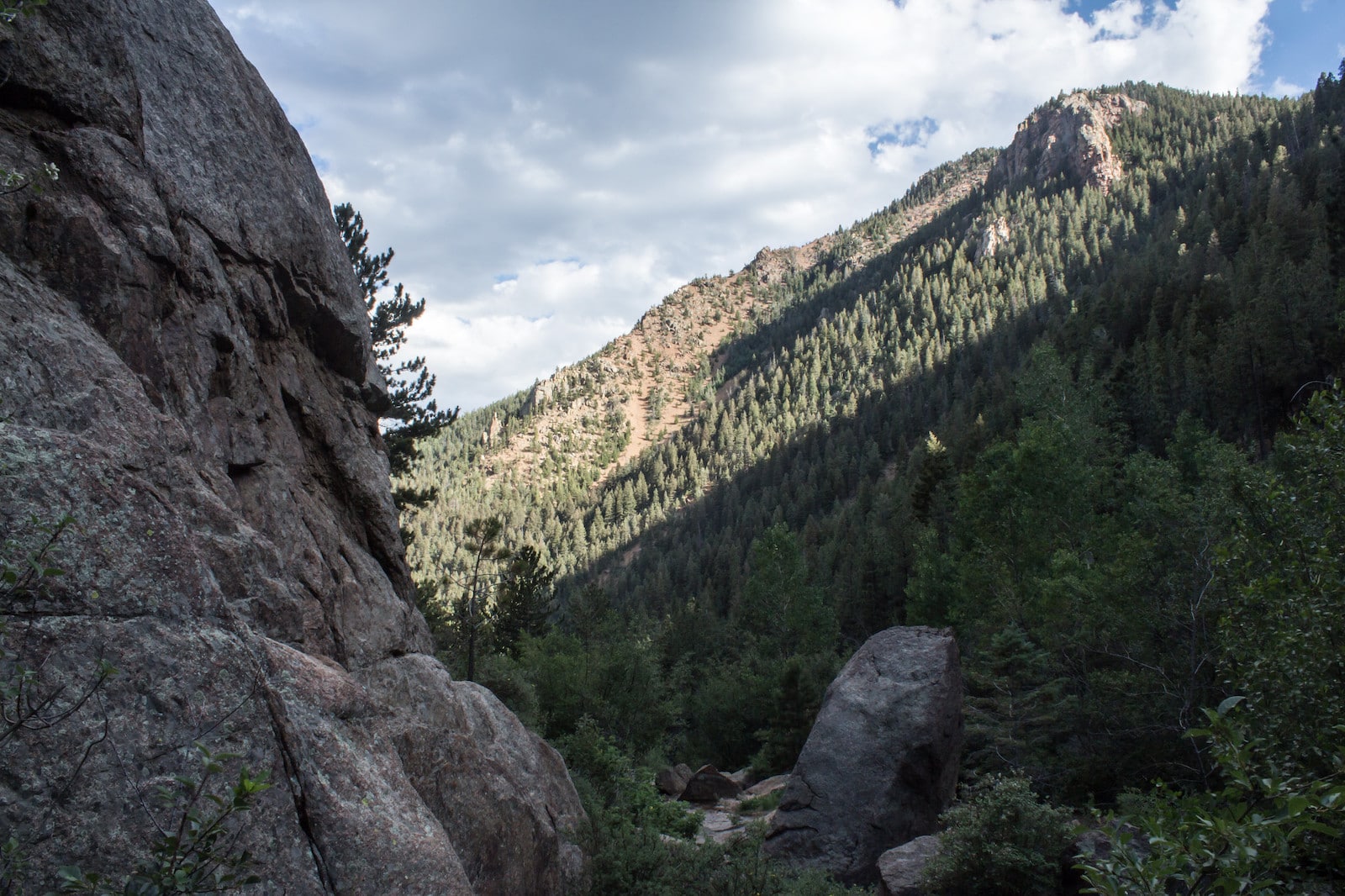 Some people continue walking further past the seventh bridge, but most people turn around and return for a shorter trip.
Traveling along the creek and through the woods provides plenty of lush and water scenery, perfect for those who enjoy documenting their treks or capturing nature photography. Past hikers have remarked how enjoyable it is to walk along to the sounds of a trickling stream, and the rewarding views at the end are stunning.
Know Before You Go
The best times of year to do this hike are in the spring, summer, and fall, between March and November. Leashed dogs are welcome on the trail. Since there is water by the path, some parts of the pathway can get muddy or slippery, so wear the appropriate footwear and attire. Parking is a lot easier to get in the morning. By mid-day, the lot is usually full of cars and crowded.
Details
Address: N Cheyenne Canyon Rd, Colorado Springs, CO 80906
Phone: (719) 685-5089
Season: Year-round | Best in the spring, summer, and fall
Hours: 24-hours