Denver may have Colorado Springs bested as far as its density of fine dining establishments, but don't discount the Pikes Peak region when looking for fancy restaurant destinations. Colorado Springs boasts over a dozen gourmet eateries, many of which are locally-owned and operated, serving creative and traditional fare alike.
Whether you're visiting the Springs for a quick trip or an extended stay, it'll be worth your while to check out these must-visit gourmet restaurants next time you're in the area.
Here are some of the fancy restaurants in Colorado Springs, in no particular order:
1. The Rabbit Hole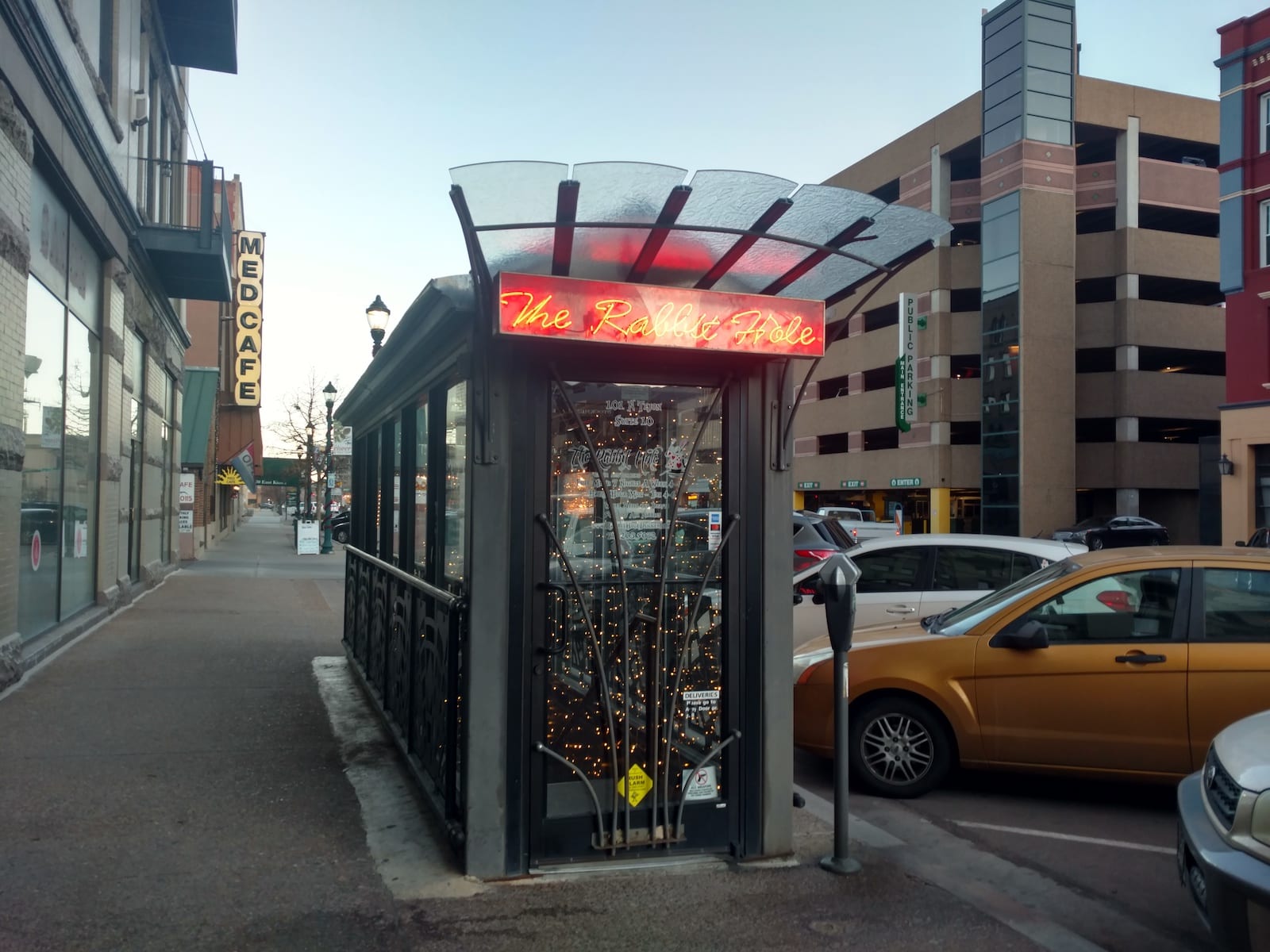 If you're looking for an incredible atmosphere for a date night or a celebration, The Rabbit Hole in Downtown Colorado Springs is the perfect setting. This classy New American restaurant features incredible proteins like its namesake rabbit, as well as a few vegan and vegetarian options, in an eclectically-styled setting.
The best part? The Rabbit Hole is located underground, and walking down the steps into this cozy and creative restaurant is an adventure all its own. Don't miss out on this hidden restaurant for an incredible upscale dining experience.
101 N Tejon St, Colorado Springs, CO 80903 | 719-203-5072
2. The Cliff House at Pikes Peak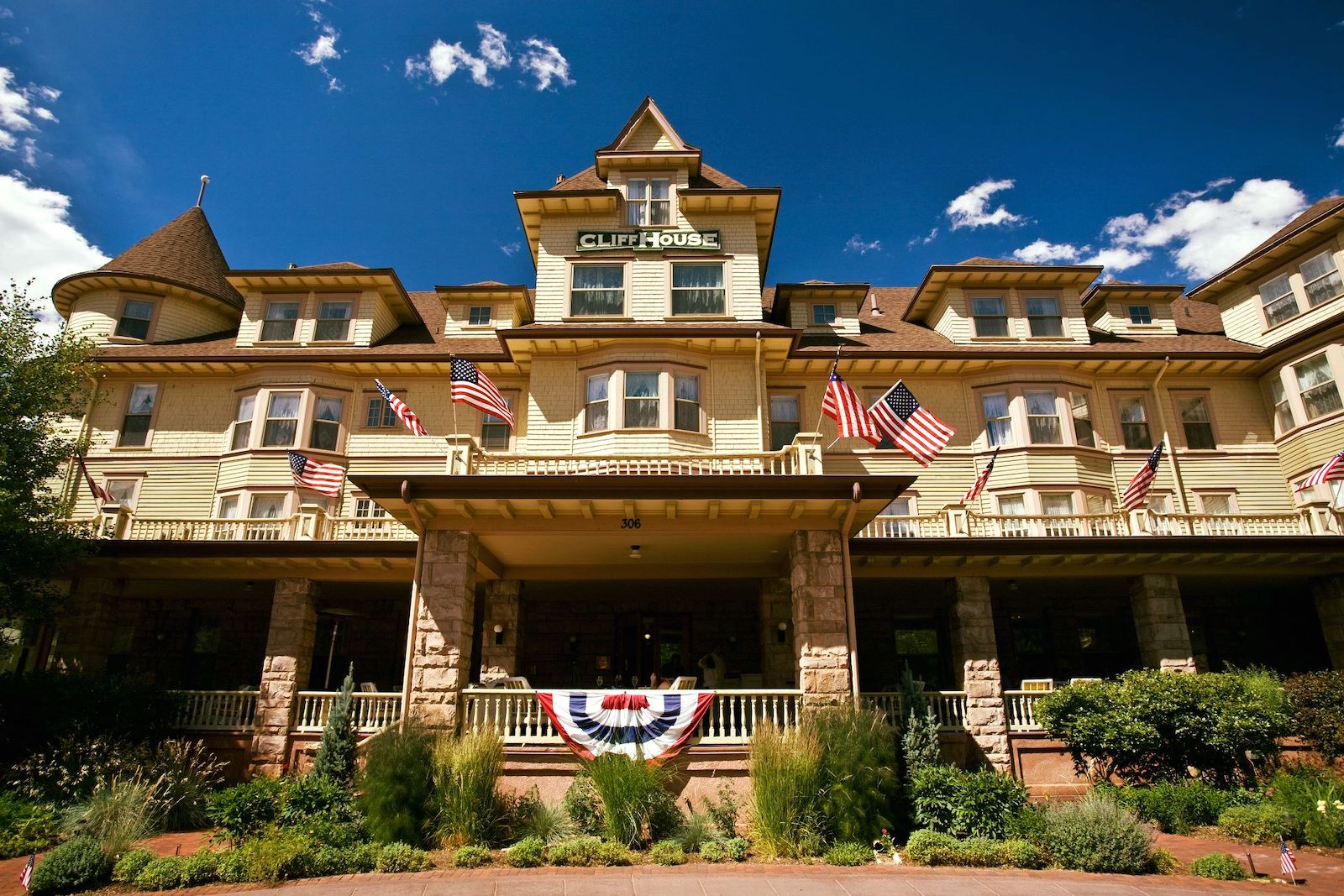 One of the oldest-operating restaurants and inns in Colorado, the Cliff House at Pikes Peak was originally built in 1873 and has been open for longer than Colorado has been a state. This Victorian-style restaurant, venue, and hotel were a prime vacation destination for the wealthy elites traveling to Manitou Springs.
Not only does this upscale restaurant look beautiful–it also serves incredible New American fare, and has been rated Four Diamonds by AAA as well as been top-rated by Zagat. If you're interested in elegance paired with delicious food, the Cliff House is the place to be.
306 Cañon Ave, Manitou Springs, CO 80829 | 719-785-1000
3. Briarhurst Manor Estate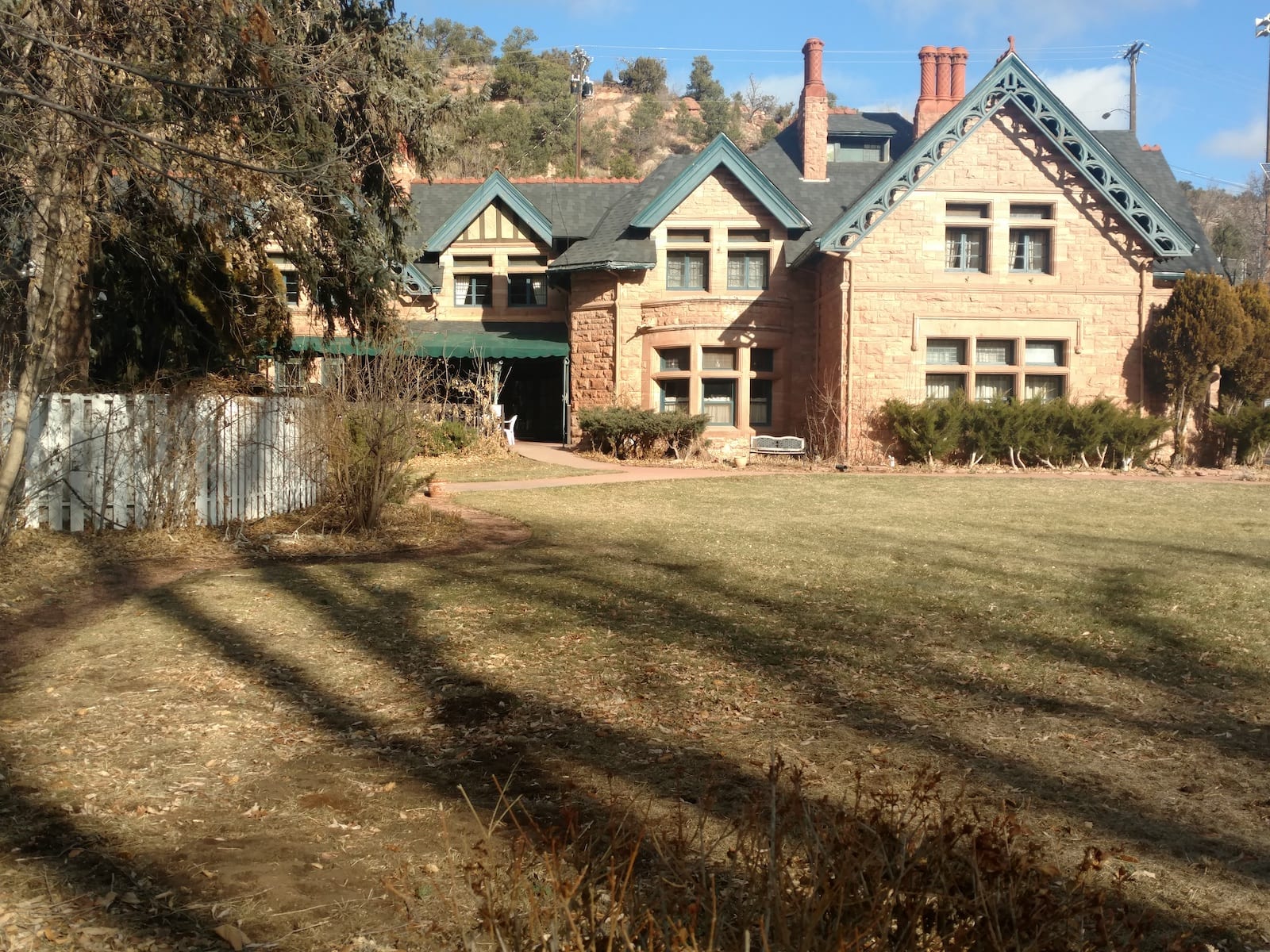 Another historical gem in Manitou Springs is the Briarhurst Manor Estate. The beautiful Tudor-style manor was originally built in 1876 by the founder of Manitou, William A. Bell, and today remains a gorgeous property to come for its Colorado-style American cuisine. It's also a great venue for weddings or large dinners.
There is a five-course option on the menu for those looking for a traditional gourmet dinner. It features options like wild boar and buffalo alongside classics like foie gras. Reviews say the food is exceptional, served in the gorgeous dining room, which will bring you back into another era.
For those interested in an incredible dining experience set against the backdrop of Western history, Briarhurst Manor Estate is the spot.
404 Manitou Ave, Manitou Springs, CO 80829 | 719-685-1864
4. Mackenzie's Chop House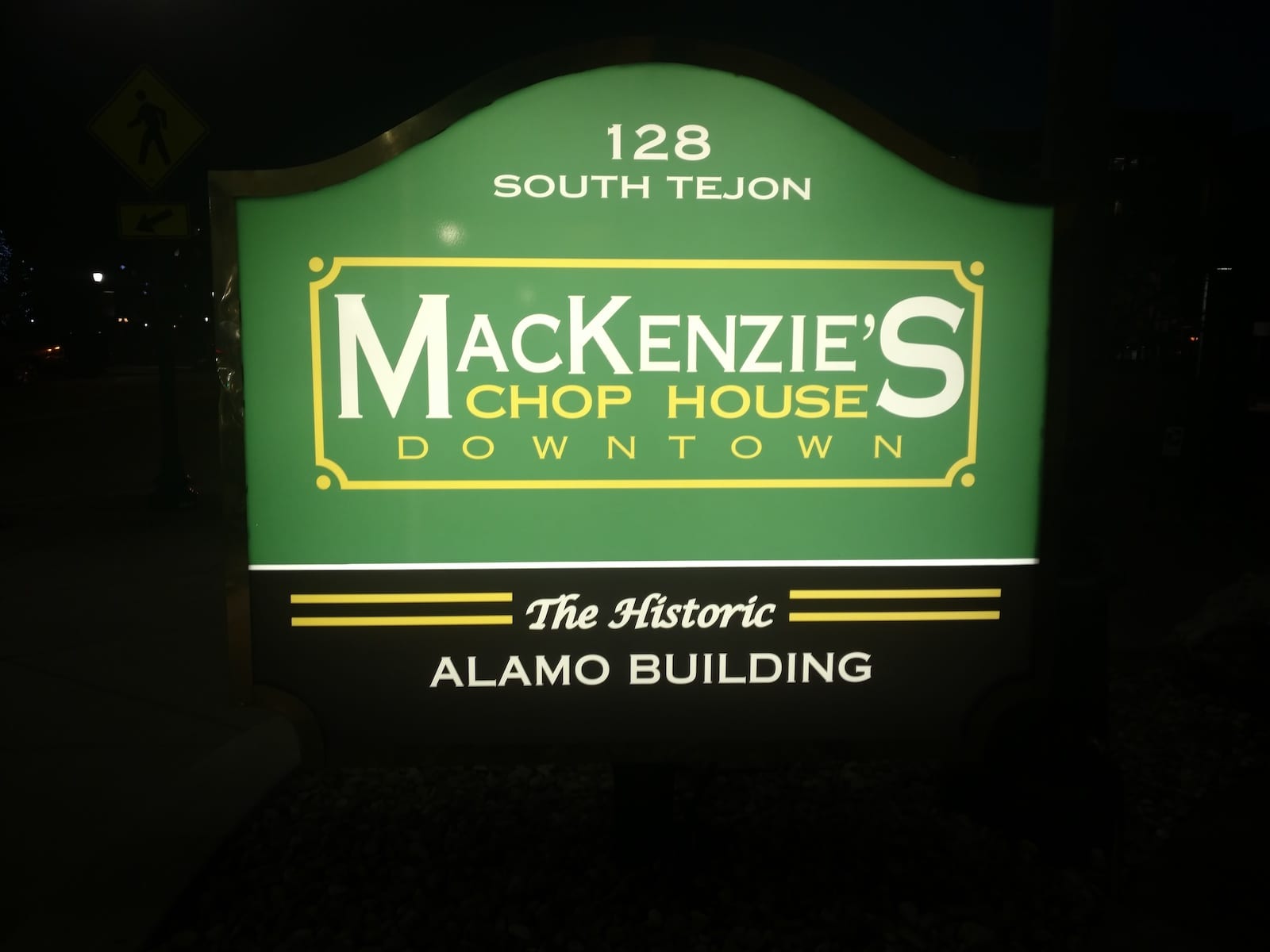 Mackenzie's Chop House first opened in 1997 and has become a staple steakhouse in Colorado Springs ever since. Located in the basement of the historic Alamo Building on North Tejon, this steakhouse is locally-owned and operated, featuring fare typical of an upscale steakhouse.
Two standouts on the menu are the sea bass and the filet mignon, cooked to perfection by Mackenzie's incredible chefs. Next time you're hankering for a plate full of world-class steak, don't pass by Mackenzie's Chop House.
128 S Tejon St, Colorado Springs, CO 80903 | 719-635-3536
5. Mona Lisa Fondue Restaurant
There is a Melting Pot in Colorado Springs, but if you're looking for a little bit more of a personal experience or a unique place to celebrate, Mona Lisa Fondue in Manitou Springs is the best fondue restaurant in the area. A dinner-only restaurant, downstairs, Mona's Wine Cellar is their wine bar open from Thursday to Sunday.
The building was first operated as a gold rush hotel in the 1890s and its beautiful red facade still has the air of the Old West. Once inside, you're in for a slow-paced two-hour dinner experience, featuring some of the most incredible entrees and desserts you've ever tasted.
There's a reason that Mona Lisa Fondue was voted "Best Place to Celebrate" by The Gazette–if you're looking to celebrate a special occasion, there's no better place in the area.
733 Manitou Ave, Manitou Springs, CO 80829 | 719-685-0277
6. The Broadmoor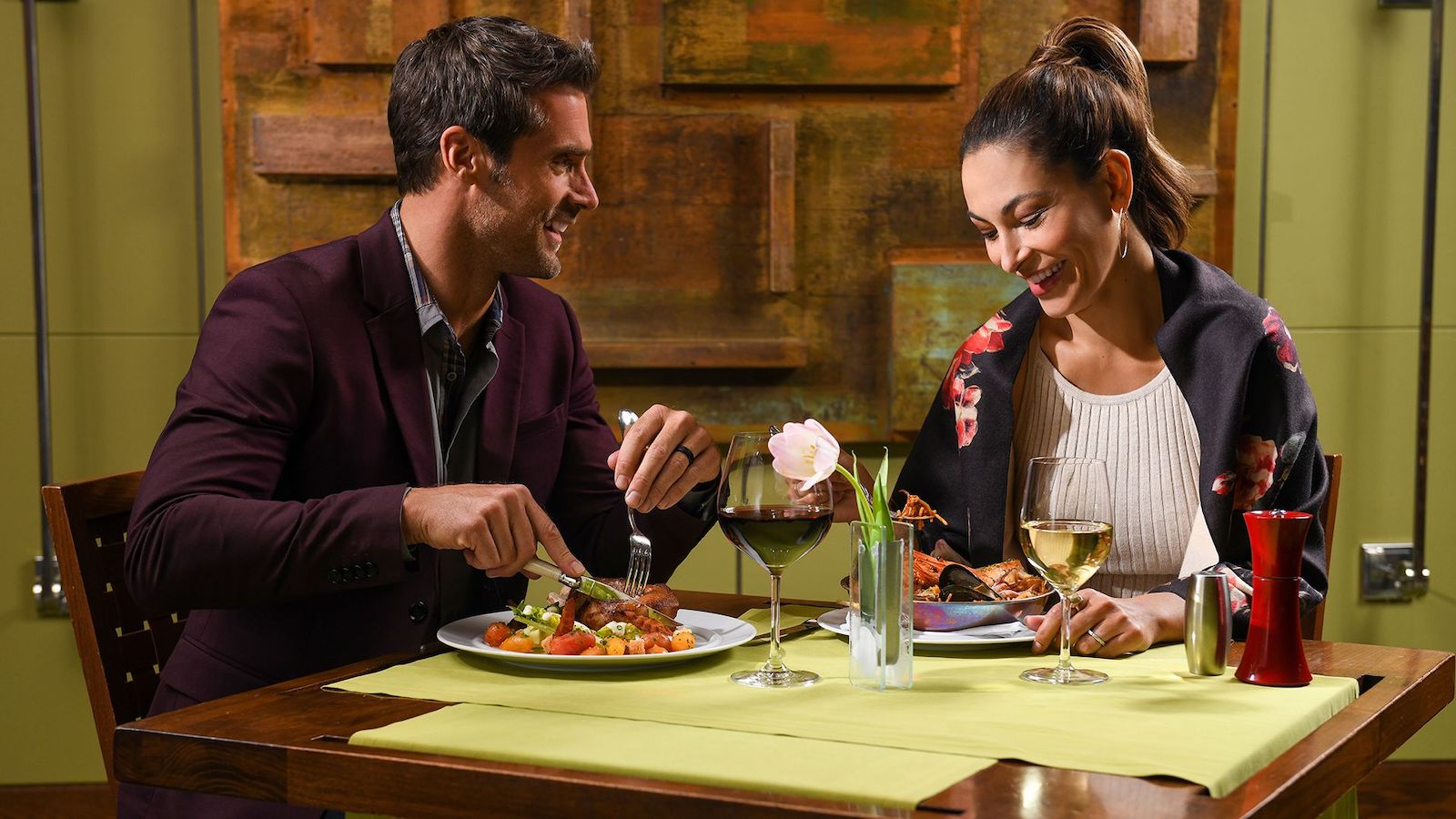 By far the most upscale dining establishment in Colorado Springs is the Penrose Room, located at The Broadmoor Hotel. The Broadmoor has mulitple eateries, but the Penrose Room was named for the hotel's esteemed founder, Spencer Penrose, and it sets itself apart in many ways.
The food, in contrast to the others on our list, is contemporary European cuisine, featuring dishes like caviar, venison, and rack of lamb. If you enjoy hand-picked wine, a sommelier will help you choose the perfect pairing to go along with your meal. After it's over, take a look at the menu of decadent desserts, which are famous all across Colorado Springs.
Be sure to wear your formal or business attire, as jackets are required and shorts are prohibited at this incredible gourmet restaurant. It's no wonder that the Penrose Room has been awarded Colorado's only AAA Five Diamond rating. If you're looking for the best fine dining experience in the Springs, you won't have to look any further than The Broadmoor.
In addition to the Penrose Room, other fine dining restaurants inside The Broadmoor include Ristorante Del Lago, Summit, and La Taverne. Consider spending the night in this four-star hotel for an unforgettable Springs experience.
1 Lake Ave, Colorado Springs, CO 80906 | 719-577-5773
7. Joseph's Fine Dining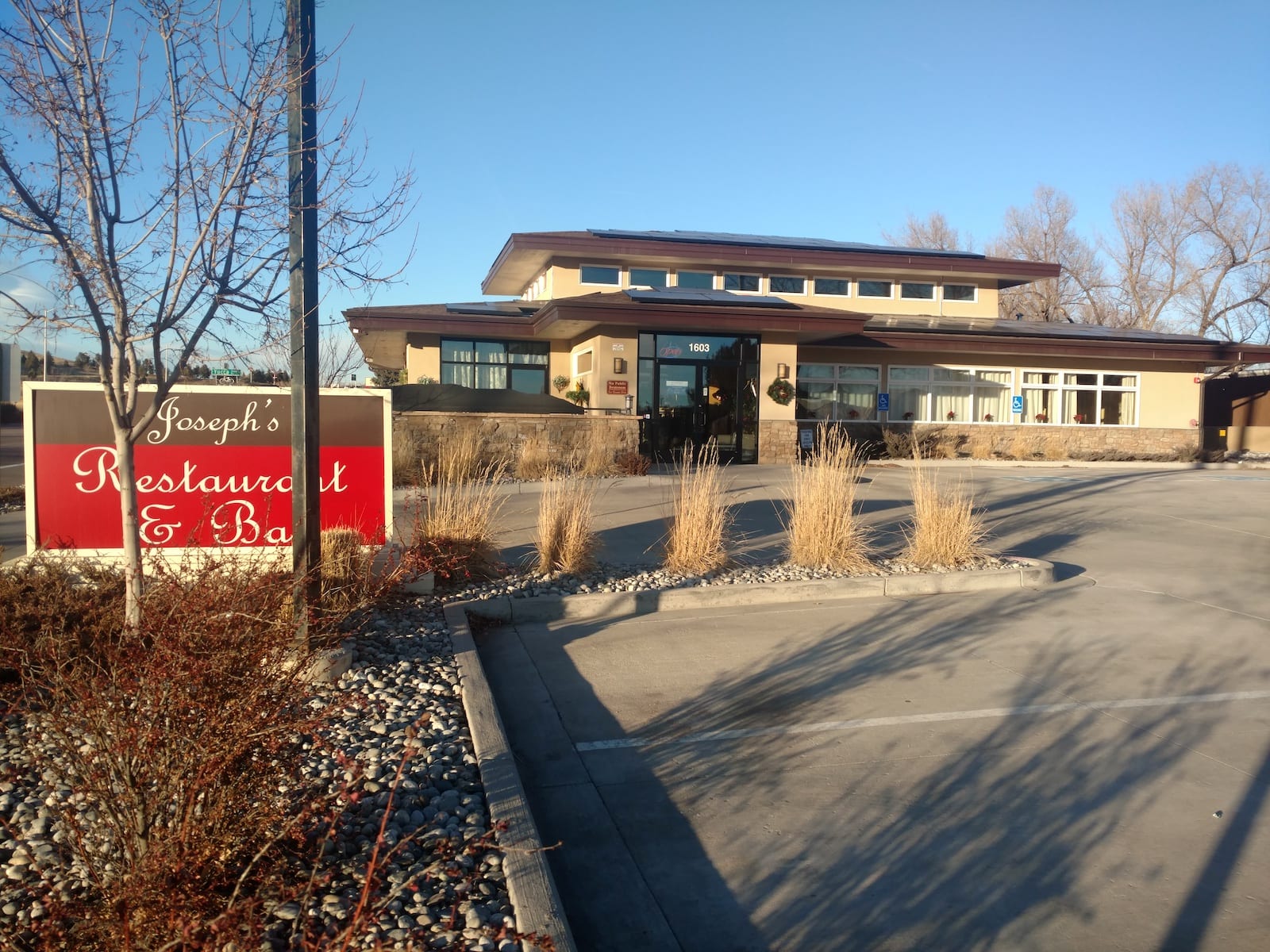 More into casual fine dining, no jackets required? Joseph's Fine Dining was made for you–no extra frills, just amazing food made by a great chef. Set in a two-story building built in 1890, this New American restaurant located on the west side of Colorado Springs features incredible seafood and steaks, as well as creative and well-plated classic dishes. Try the Chilean sea bass or the escargot.
This eatery opened in 2016 to rave reviews, and Joseph's Fine Dining continues to be one of the best-kept secrets of Colorado Springs cuisine years later. Owner and head chef, Joseph Freyre has worked within the restaurant business for over 25 years. Take a stop by an unpretentious fine dining establishment and enjoy the delicious cuisine that this incredible spot offers.
1603 S 8th St, Colorado Springs, CO 80905 | 719-630-3631
8. Carlos' Bistro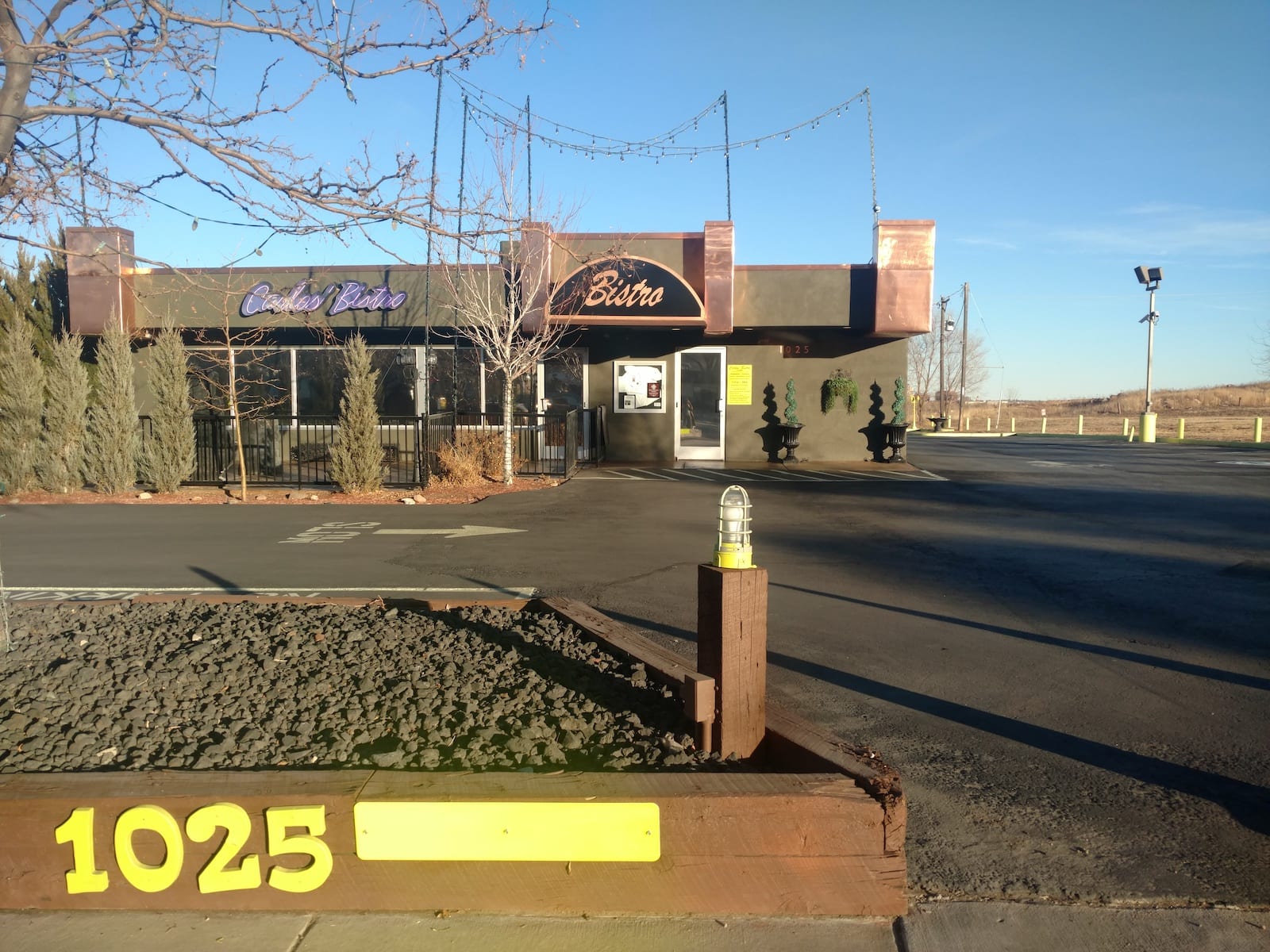 Carlos' Bistro may appear unassuming from the outside, but once you step foot inside, you'll be personally greeted by owners Carlos and Marcia and enter into a wonderful upscale dining experience. Indulge in the warm and elegant atmosphere, as well as the classic bistro dishes with creative gourmet twists.
Chef Carlos brings his signature playful Peruvian cooking style to the table, infusing every dish with international-inspired flair to wow his customers. This spot is well-known by restaurant critics, as it's been rated #1 in Colorado by Zagat since 2013, and continues to impress locals and travelers alike.
Famous for their seafood dishes, the owners personally decide each day what to showcase depending upon the freshness, which can make a big difference in land-locked Colorado. If you're hunting for an elegant and classy spot on the west side, Carlos' Bistro is perfect just about any night of the week.
1025 S 21st St, Colorado Springs, CO 80904 | 719-471-2905
9. Four by Brother Luck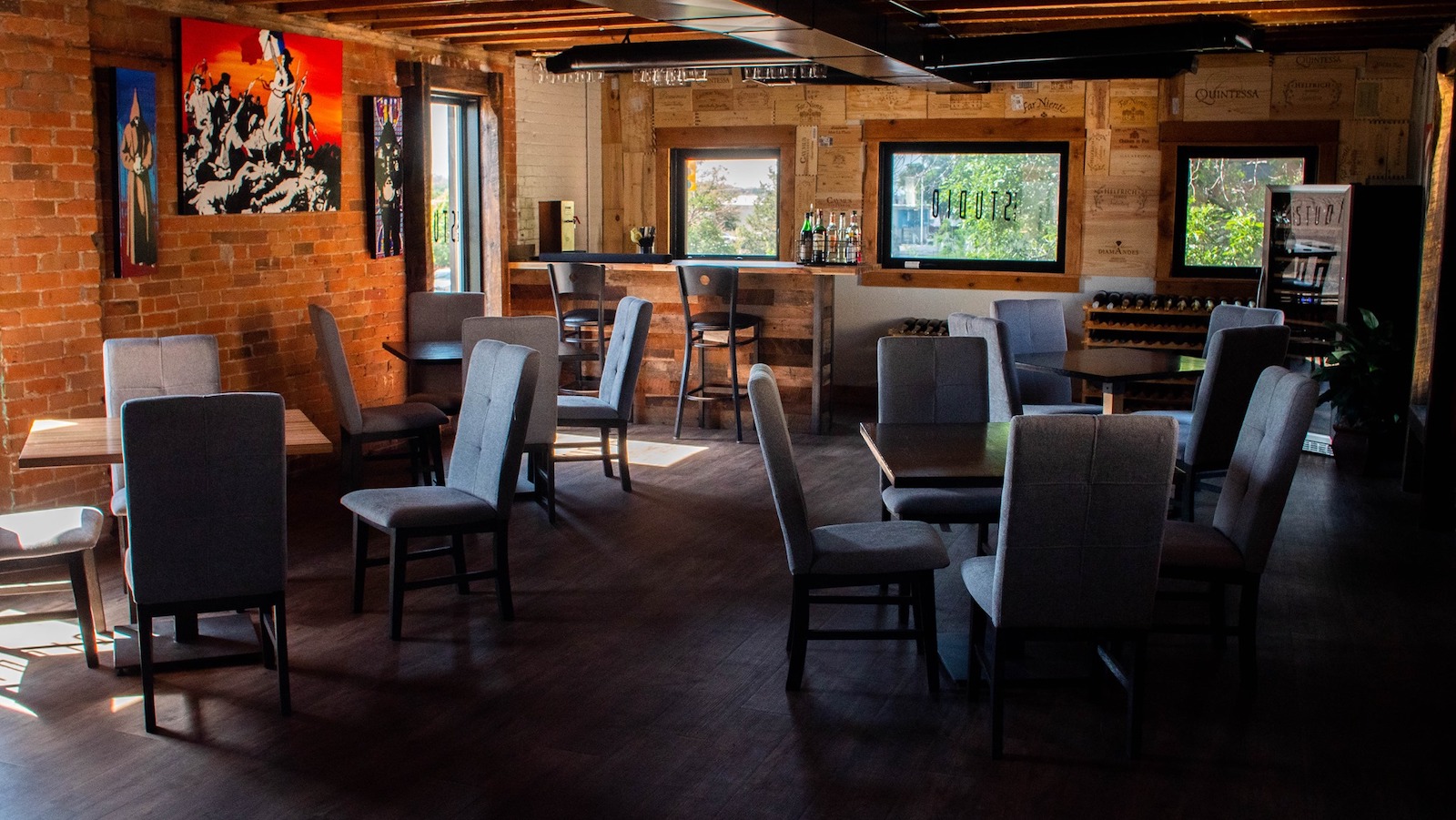 Are you a fan of Bravo's hit TV show, Top Chef? Break-out star and Top Chef finalist Brother Luck has made Colorado Springs his home for the past four years. In that time, he opened up two great restaurants and won "Best Local Chef" from the Gazette.
For more upscale fare try out Four by Brother Luck, located on the north end of downtown Colorado Springs. It offers upscale Colorado and Southwestern-inspired dishes in a casual atmosphere. There's an option to take advantage of their early bird specials for lunch, which feature an incredible bacon jam burger and a delicious Ute tribe blue cornbread.
But if you're looking for truly incredible food, the four-course tasting menu is the best way to get the Brother Luck experience. Featuring insanely delicious and creative dishes like Colorado lamb chop and green chili duck confit, Four by Brother Luck makes for a fantastic dining experience, whether for date night or a special occasion for the whole family.
One bite at this restaurant and you will understand how Brother Luck got so far in the Top Chef competition. Colorado Springs doesn't have many star chefs, so be sure to stop by Four by Brother Luck for a once-in-a-lifetime Colorado-inspired gourmet meal. While the interior of this restaurant may not scream elegance, the food itself is where the chefs shine.
321 N Tejon St, Colorado Springs, CO 80903 | 719-434-2741
Other Colorado Springs Dining Options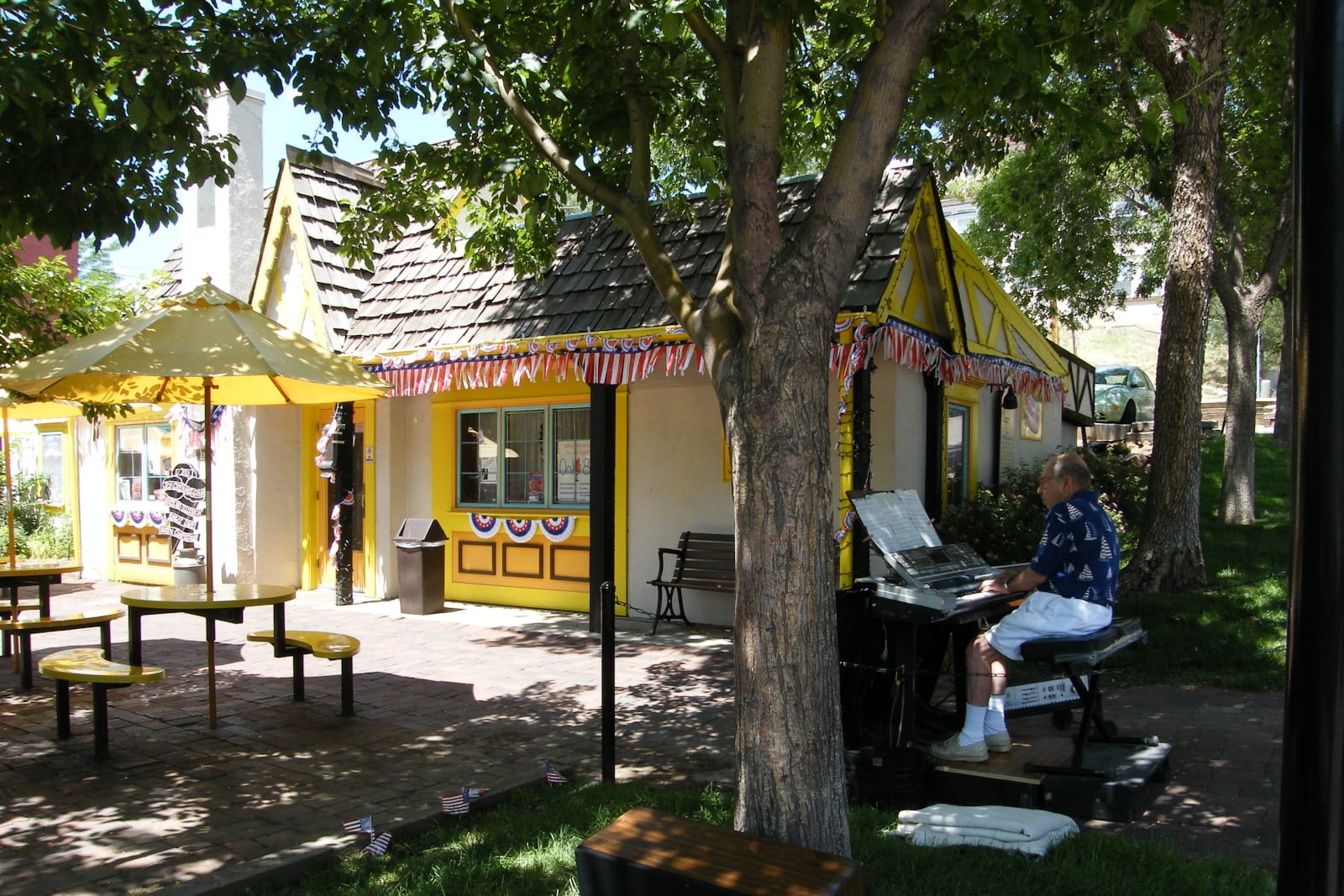 One surprising way that Colorado Springs excels is in its authentic and creative food culture. Every weekend, food trucks can be found downtown, filling the air with amazing smells and pulling in tourists and locals alike.
There is a restaurant for everyone, from upscale eateries like those aforementioned to fast-casual chains that cater to a lower budget and less-picky palate. If you're looking for more ideas for a night with a special someone, check out our list of top Colorado springs date ideas to make your night one to remember.