It's time for the annual Chinese New Year Celebration in Colorado Springs, presented by the Colorado Springs Chinese Culture Institute. This year's celebration of Chinese and American-Chinese culture consists of live performances, food vendors, and fun games.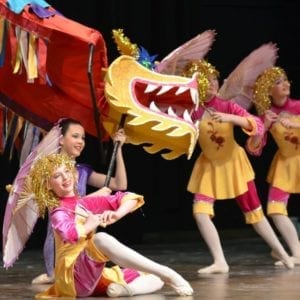 The Chinese New Year celebration originates from the lunar calendar that begins with the new moon. This year's event celebrates the year of the rabbit and takes place on Saturday, January 21st, 2023.
While the Chinese use the Gregorian calendar where it's 2023, they also follow the Huangdi (Yellow Emperor) year of 4721. According to the traditional Chinese Lunar Calendar, this is the time that has passed since the Chinese Nation was said to be created; and it's time to celebrate!
China is not alone in having fun and honoring this holiday, additional countries such as Thailand, Malaysia, South Korea, and Vietnam, among others, also follow this new year.
There will be the main stage with performances such as a lion dance, Kung-Fu demonstrations, and traditional Chinese musical acts. "Chinatown" and "Taste of China" will be a village of food and product vendors to explore. Lastly, the "Teahouse" will be a smaller setting where visitors can learn to play mahjong or practice their calligraphy. 
According to the Chinese Zodiac, it's the year of the Rabbit, one of the 12 animals traditionally associated with specific years. If you were born in 1939, 1951, 1963 1975, 1987, 1999, 2011, and 2023, you're a rabbit too so it's kind of a celebration for you. (Other animals are welcome too, of course!)
Above: Lion Dance at the 2019 Chinese New Year Festival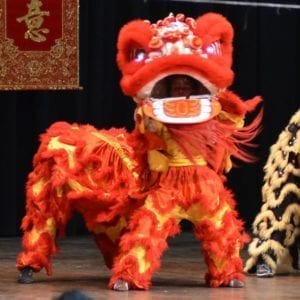 Held by the CS Chinese Cultural Institute, the Chinese New Year Festival has become a popular cultural event in Colorado Springs and introduces visitors to the fascinating history and heritage of Chinese culture. It was held online for the past 2 years, so this in-person celebration is sure to be a big one.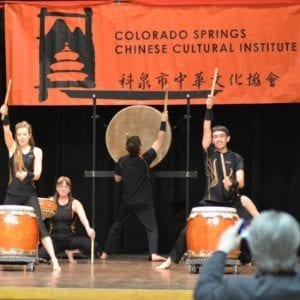 In prior years there were performances including traditional Chinese dancing, some pretty amazing yo-yo demonstrations, Kung-Fu exhibitions, and an array of Chinese musical performances, all on the Main Stage. The "Teahouse" provided visitors a chance to chill out and relax while learning the beautiful art of calligraphy, playing mahjong, and experiencing "Go", the traditional Chinese version of checkers.
So get ready to celebrate and have an insider's look at some fascinating culture, chow down on some authentic Chinese cuisine, or just sit back and enjoy all of the unique performances.
Accommodations
Check out the best hotels in Colorado Springs.
Details
Address: City Auditorium, 221 E Kiowa St, Colorado Springs, CO 80903
Date: Saturday, January 21, 2023
Cost: Paid admission
Website: cscci.org/CNYF