Colorado Springs might not be Colorado's biggest city, but it boasts some of the tallest buildings in the region. Its downtown has a few gems among its modest skyline.
Most of the largest structures are located downtown, although a few of the highest ones are found outside of it. From office buildings to towers that house some of the chicest residences in the city, here's a list of Colorado Springs' tallest buildings:
Wells Fargo Tower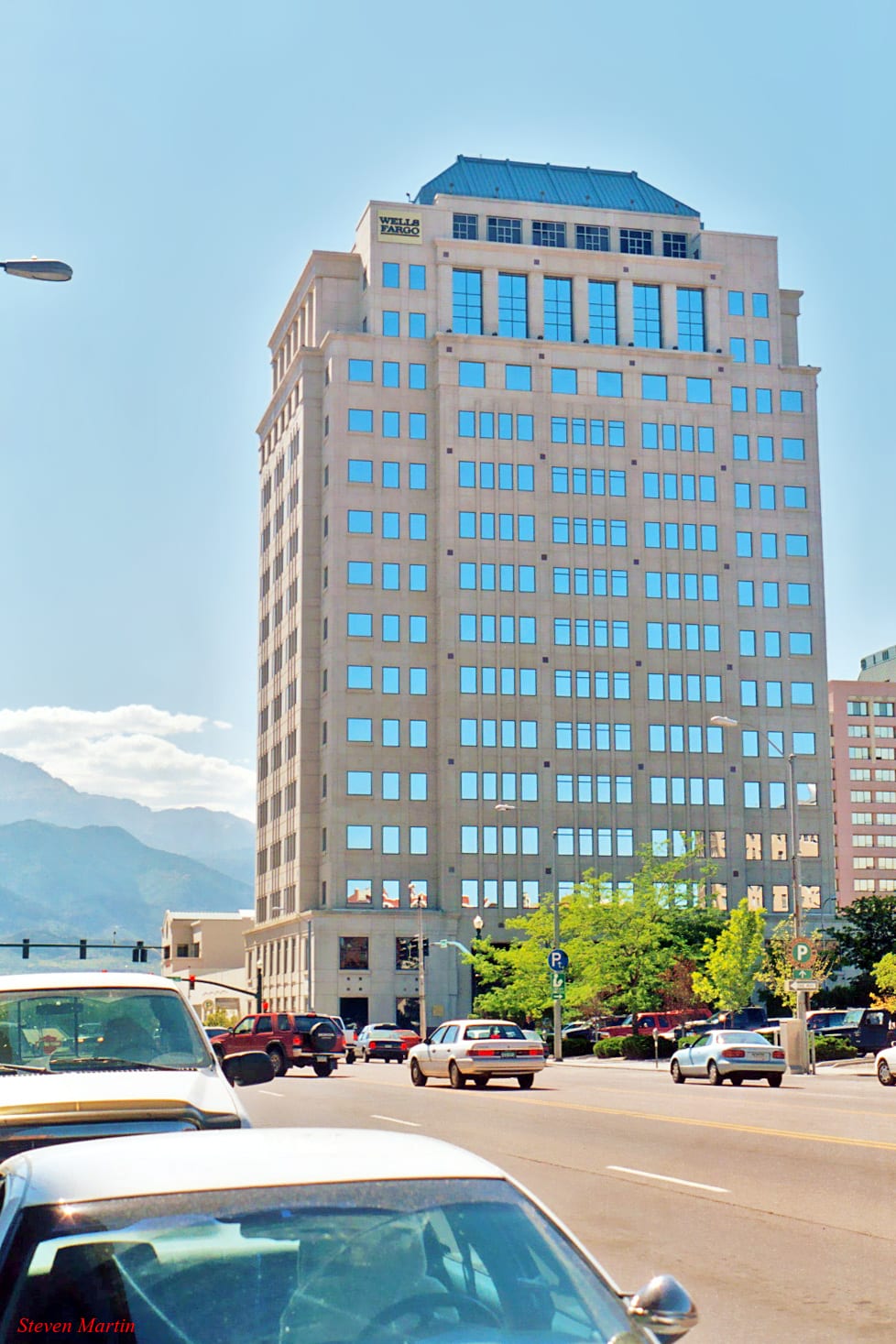 At 247 feet, the Wells Fargo Tower is Colorado Springs' tallest building. Located at 90 South Cascade Avenue, this 16-story building boasts a post-modernist style and is mainly used for commercial offices. Prior to 2000, it was known as the Norwest Bank Tower.
The Cooper Tower, a failed commercial development project, would've stood at 257 feet to become the city's tallest building, but the developer went bankrupt and the project was never completed.
FirstBank Building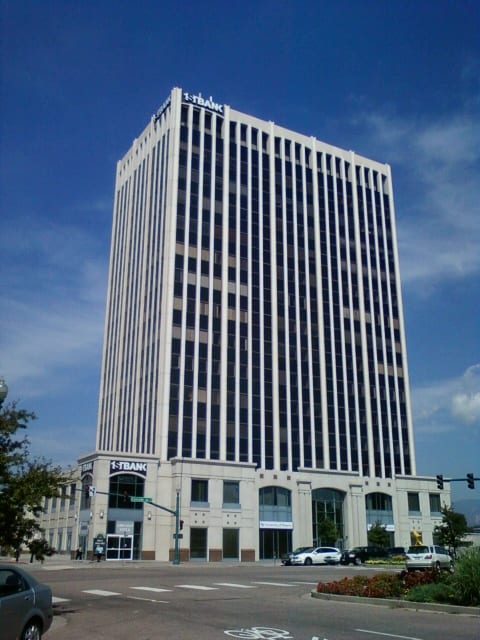 This postmodern structure stands at 182 feet and clocks in at a distant second for the tallest building in Colorado Springs. Used as commercial office space, the structure used to be known as the Holly Sugar Building when the company of the same name was headquartered there and was renamed as the FirstBank Building in 2006.
Colorado Square Building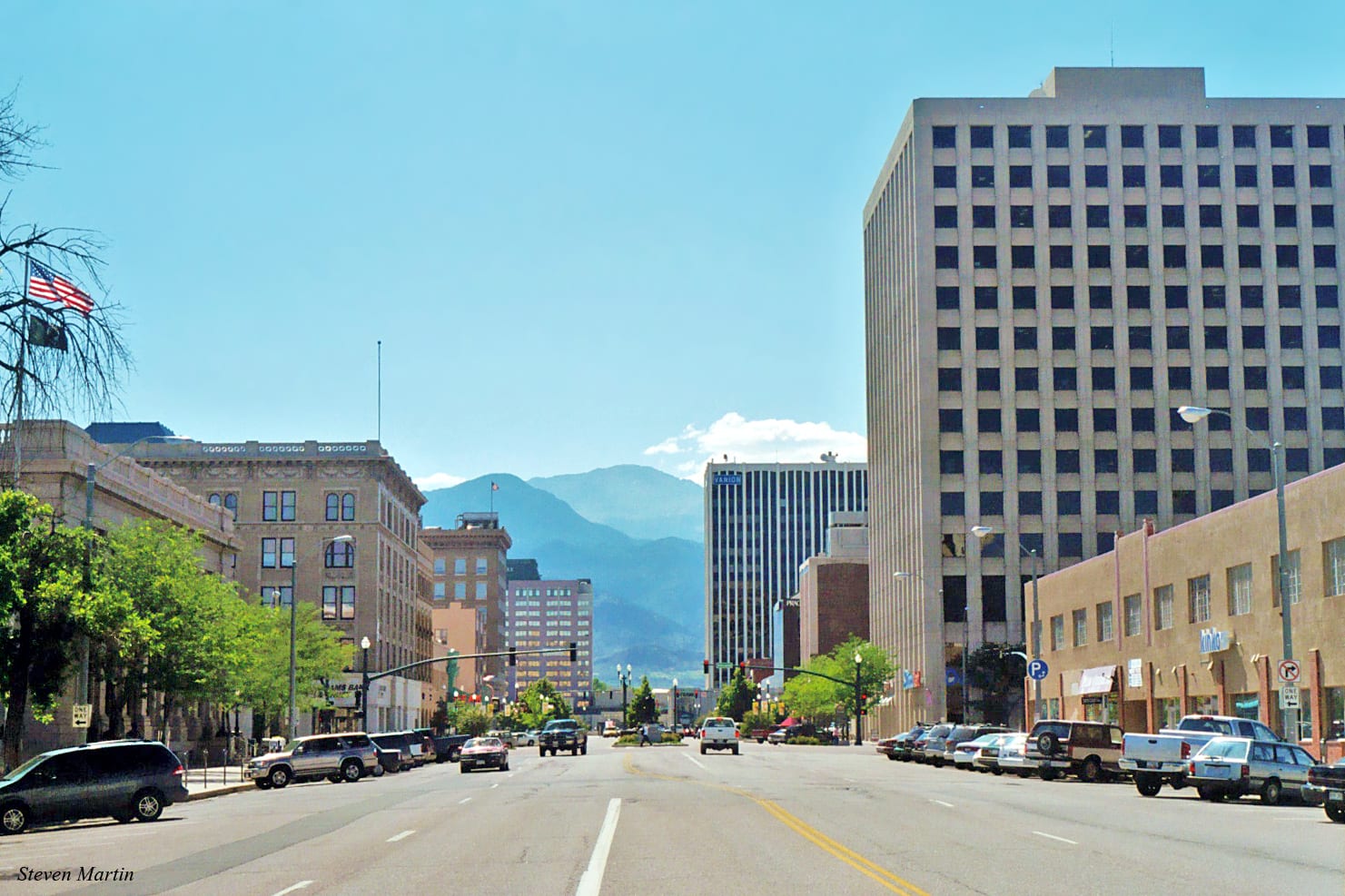 Recently renovated, this 170-foot structure boasts a gym, conference rooms, and Type A office space. The Colorado Square Building was constructed in 1976 and is located at Pikes Peak Avenue and North Nevada Avenue in the heart of Downtown Colorado Springs. It has iconic square windows up the sides of it.
Satellite Hotel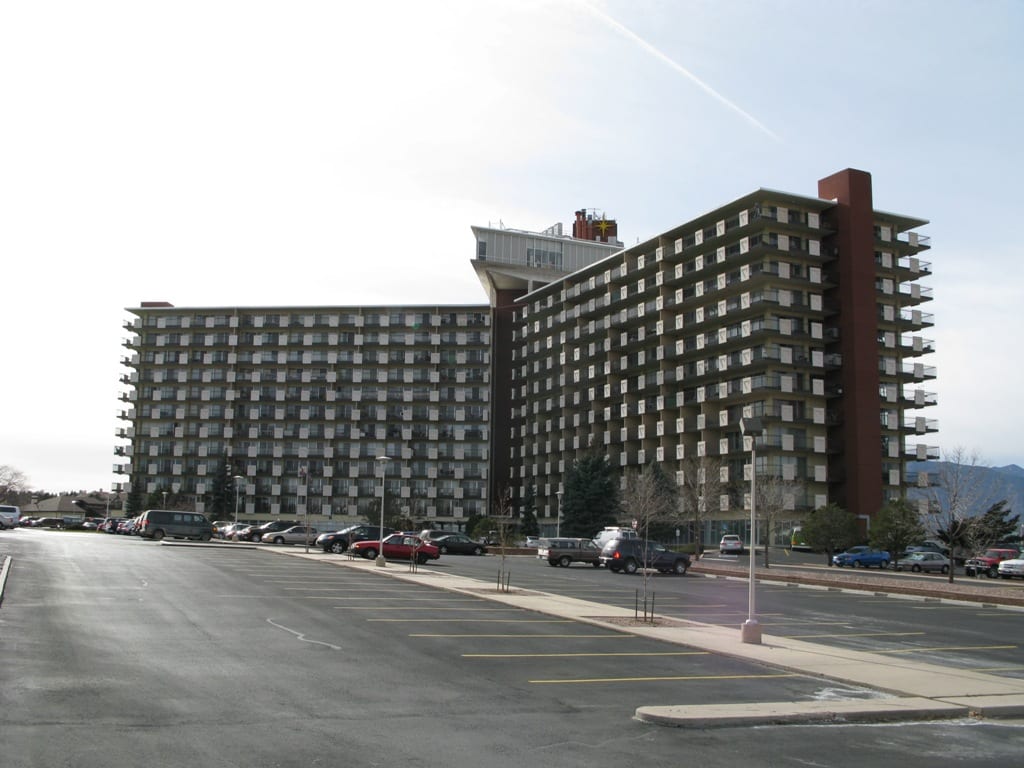 Located at 411 Lakewood Circle at the intersection of Academy Blvd and Airport Road., the Satellite Hotel is one of Colorado Springs' most iconic and historic structures. Unlike most of the buildings that define the city's skyline, the Satellite Hotel sits east of downtown and is surrounded by a golf course, residences, and strip malls.
Set against the backdrop of its modest surroundings, the unmissable retro-styled structure looks even more large and imposing.
Antlers Hilton Hotel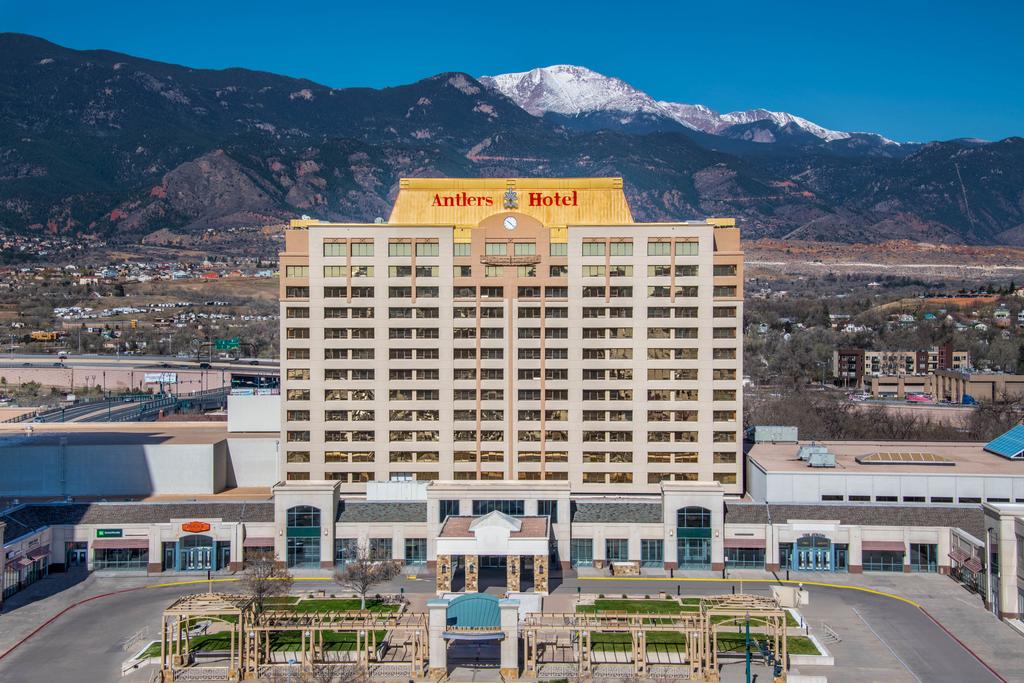 This 170-foot building is located on Cascade Avenue near 1-25. The 14-story structure has 272 rooms, 14 executive suites, and five junior suites. Additionally, it features 27,500 square feet of conference rooms, a pool, spa, salon, restaurant, and two bars.
The historical legacy of the Antlers Hotel dates back to 1893 when the first building was erected. That structure burned down in 1898, and a second building was erected three years later. The second structure was torn down and the current structure was built at the same site and opened in 1967.
Pikes Peak Towers

Comprised of two structures that are used for apartments, the Pikes Peak Towers are some of the tallest structures in Colorado Springs. Located just east of Memorial Park, the buildings offer residents great views of the Front Range just outside of town.
Plaza of the Rockies South Tower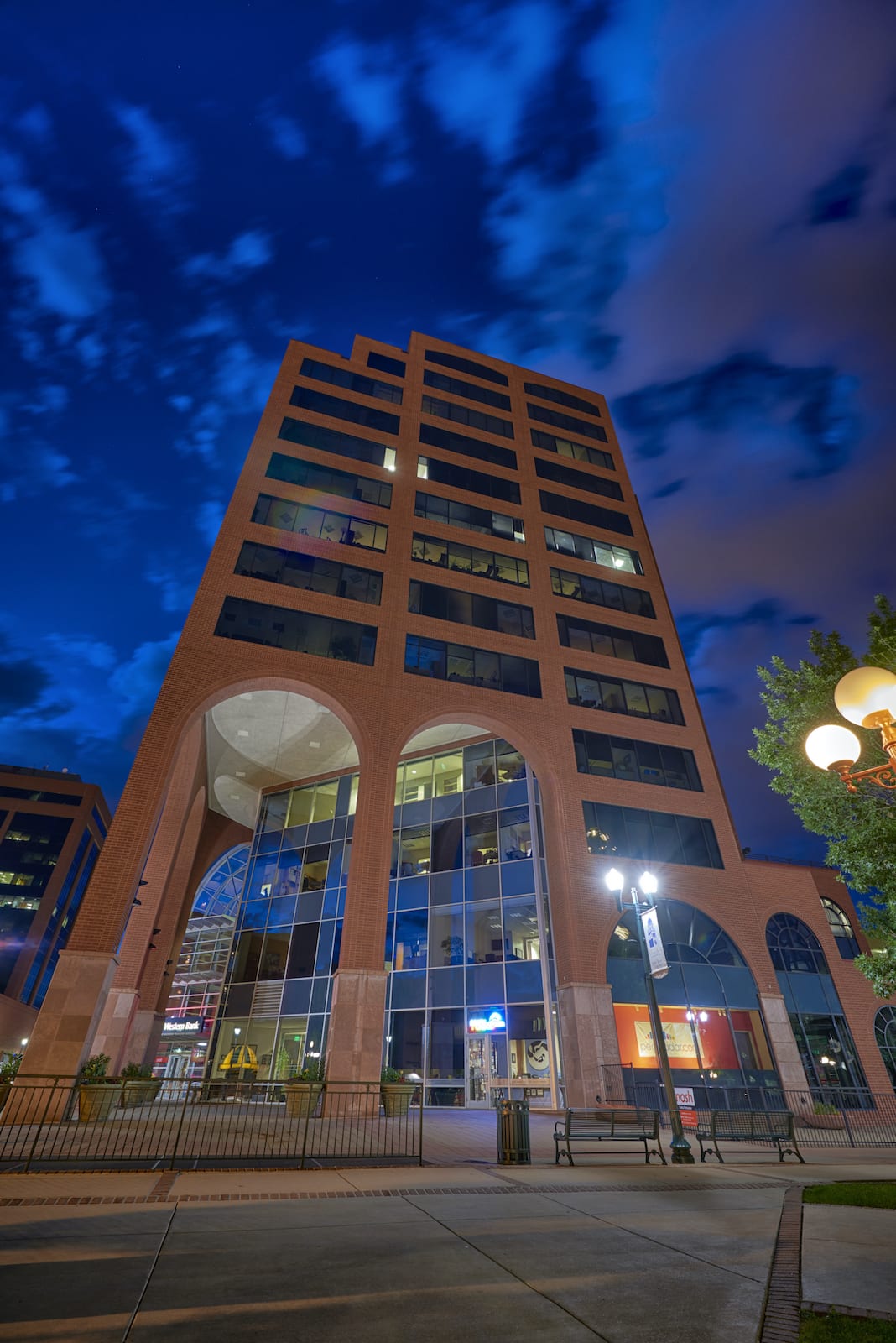 Standing at just under 158 feet tall, the Plaza of the Rockies South Tower is located at 121 South Tejon Street in downtown Colorado Springs. Used for commercial offices, this building boasts a postmodern style and was completed in 2001. Indian black granite was used for the building's interior.
CityWalk Downtown Lofts

Opened in 2003, the CityWalk Downtown Lofts building is the most modern structure of the tallest buildings in Colorado Springs. Used to house posh residences, this 13-floor structure is nearly 158 feet high and is located east of Nevada Avenue.
United States Air Force Academy Cadet Chapel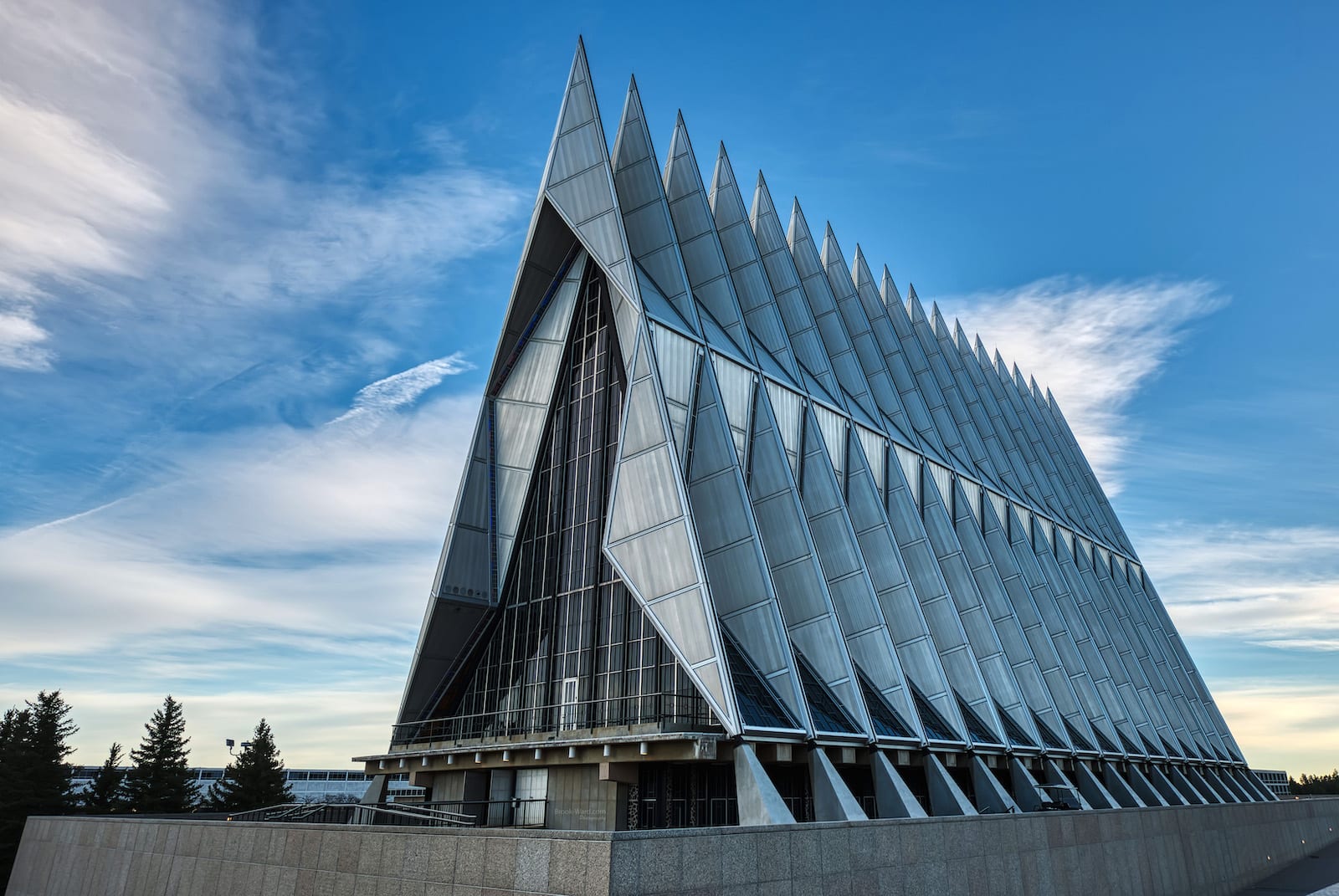 This structure is not only one of Colorado Springs' tallest buildings, but is also one of the most iconic and memorable buildings in the state. A 150-foot non-multi story structure, the United States Air Force Academy Cadet Chapel was controversial when it was completed in 1962, but has since become a beloved example of modernist architecture.
St. Mary's Cathedral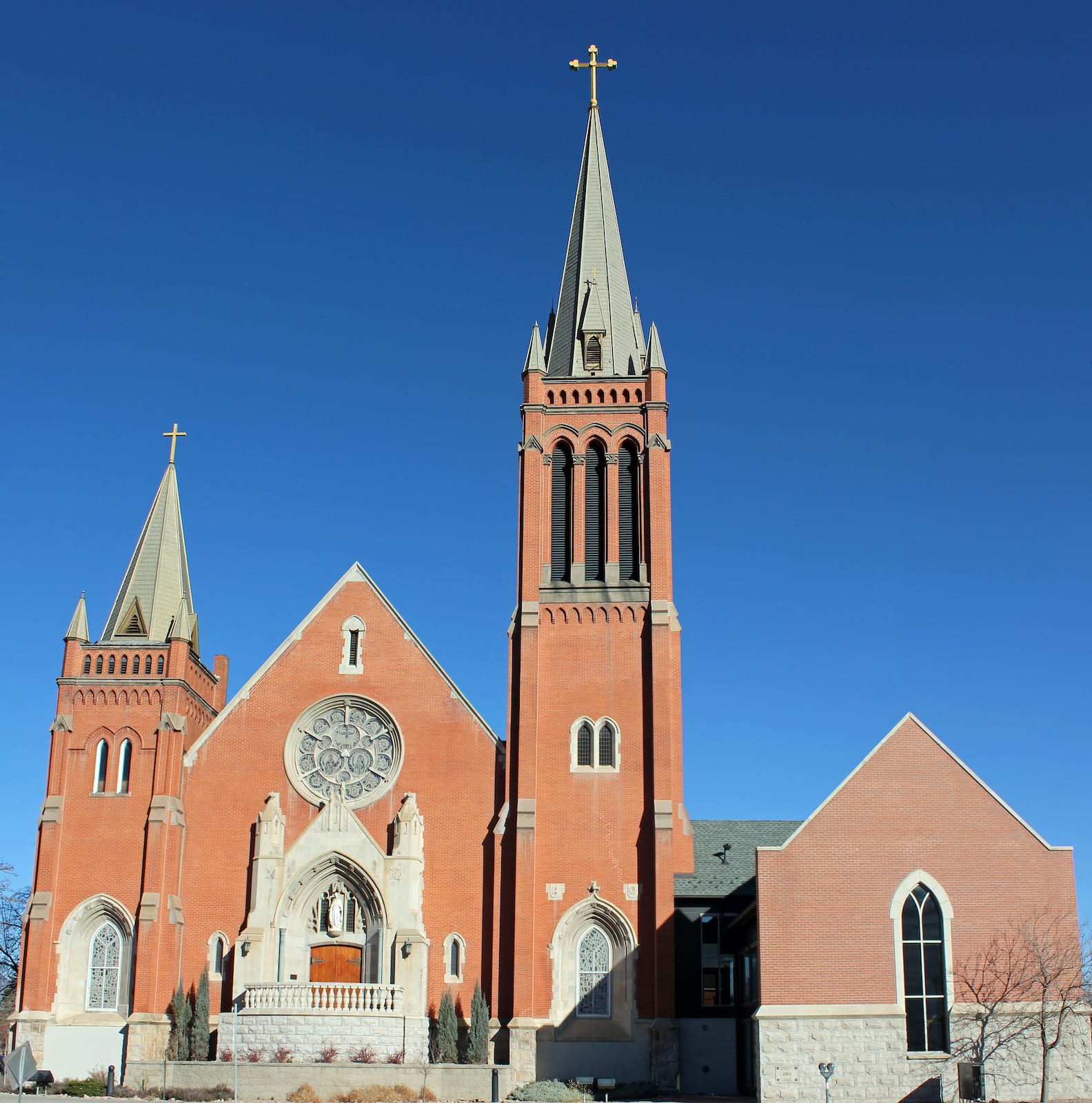 One of Colorado Springs' most historic houses of worship, this 148-foot structure is listed on the National Register of Historic Places. The lower level of the cathedral was completed in 1891, and its spires were added 16 years later.
Tower 2864
Often called the Phoenix Tower and Garden Valley Center Tower, this structure is estimated to stand at 145.80 feet tall.  Built in 1975, it's thought to be the largest office tower outside of the city's central business district and features a modernist architectural style. Tower 2864 boasts 12 floors that are primarily used for commercial office space.
Alamo Corporate Center

Located at 102 South Tejon Street in downtown, the Alamo Corporate Center is just over 145 feet tall and features a modernist architectural style. Its 12 floors are primarily used for office space, and the structure was completed in 1983.
Those are the largest buildings in the fast growing city of Colorado Springs. Check out the tallest buildings in Denver for the biggest ones in the state.