Soar through the air to finally dunk a basketball, race through a ninja warrior obstacle course, duck and dodge rotating arms attempting to knock you off a podium, and play classic arcade games with modern twists. All of these activities and so many more can be found at Springs Adventure Park in Colorado Springs.
The Springs Adventure Park is full of exciting ways to spend a day.  Whether coming to the Springs Adventure Park for a day with friends, a birthday party, or a family outing, it is certain all will have a blast.
Activities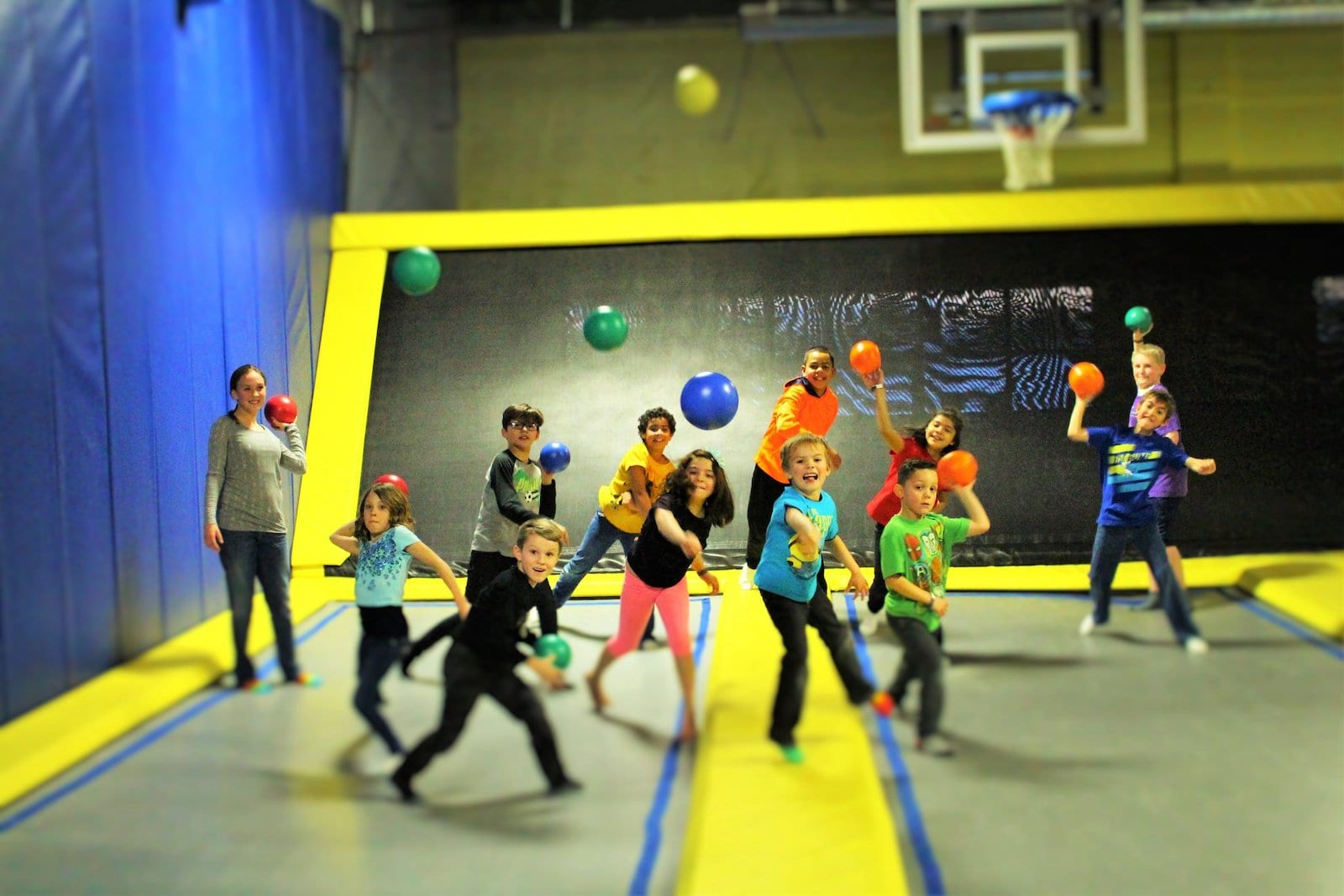 There are a myriad of activities to fill your day at the Springs Adventure Park.
Trampoline Court – The facility, opened in 2014, includes a trampoline sports court, which hosts games of 3D dodgeball and allows patrons to achieve trampoline-assisted dunks above their basketball rivals. The 60 trampolines come together to form a surface with endless possibilities of flips, tricks, and fun all while getting a lot of exercise.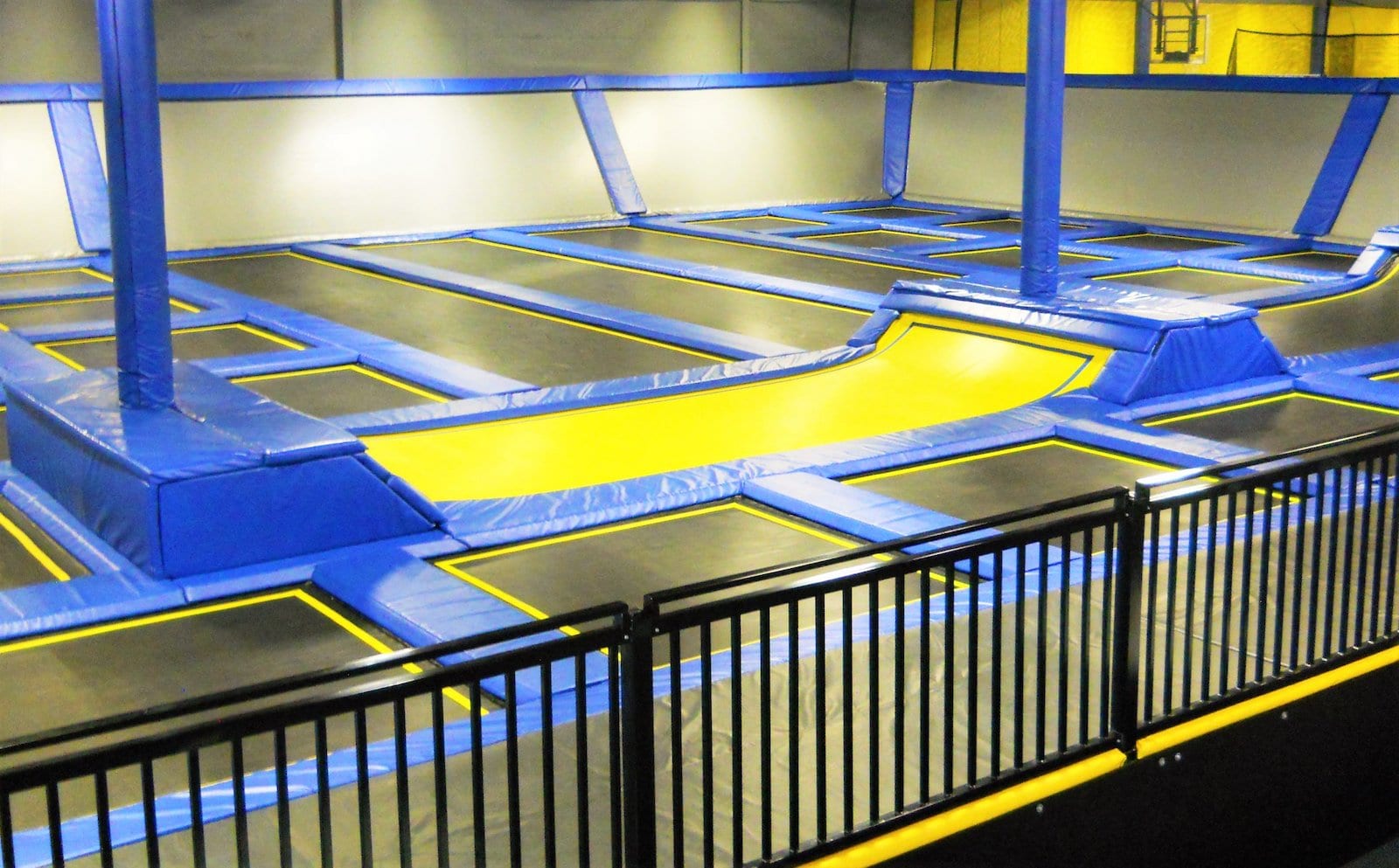 Ninja Warrior Course – Aside from the hallmark trampoline court, the Springs Adventure Park sports a 16-obstacle Ninja Warrior course, and Arcade, Toddler Area, and the games Wipe Out and Battle Joust. In the Ninja Warrior course, visitors attempt to complete a course full of physical challenges in the shortest possible time. Jump from surface to surface, swing from the monkey bars, and race toward the finish line as quickly and efficiently as you can.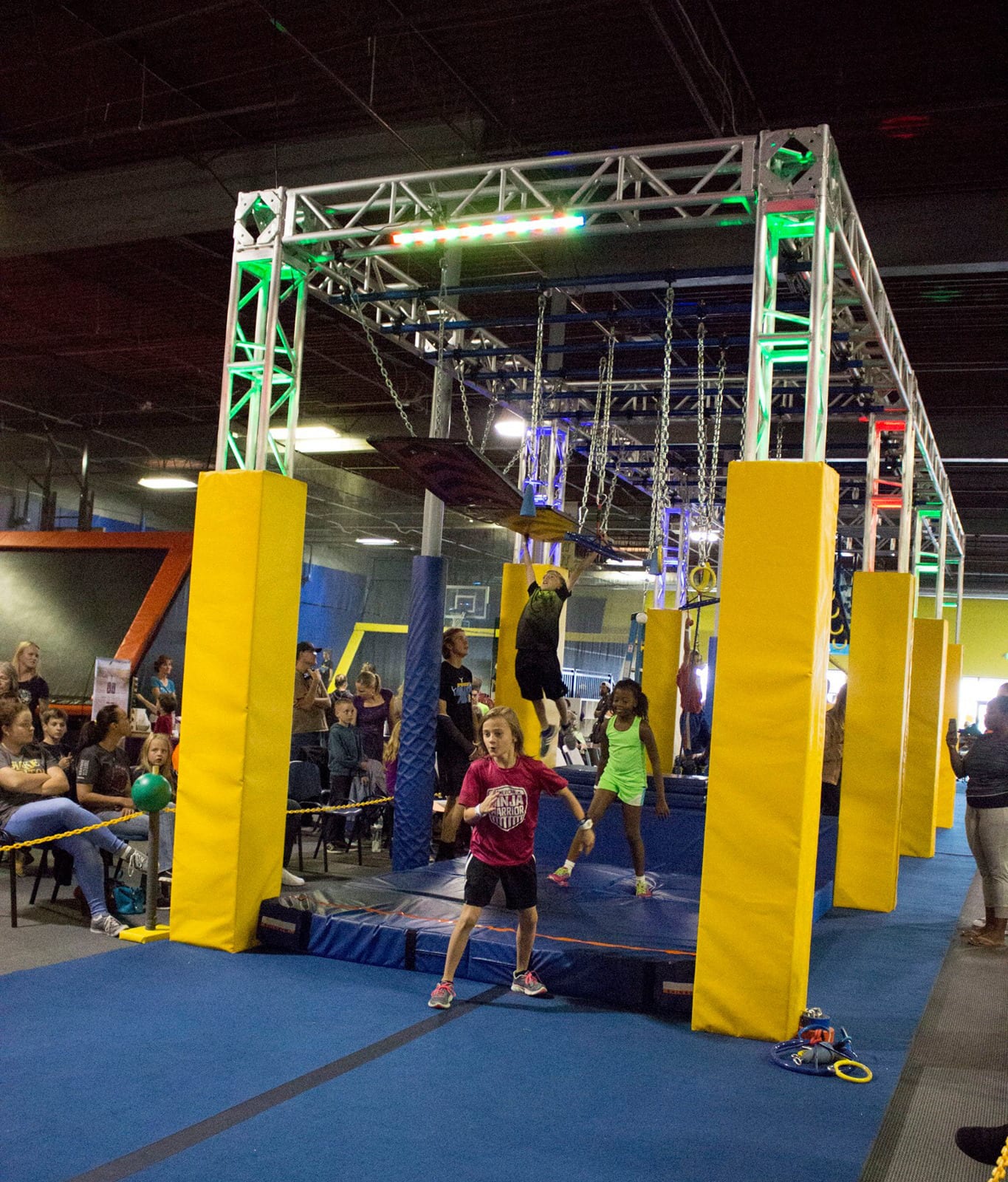 Arcade – The Arcade consists of such classics like Ice Ball, Hoop Fever, and Ice Hockey, as well as many vintage games with modern twists like Jurassic Park and the World's Largest Pac-Man. There is also a VR gaming system within the Adventure Park that transports players into the virtual worlds of Fruit Ninja, Space Pirate, Beat Saber, and to experience the use of Google Earth in a brand-new way.
Toddler Area – In the Toddler Area, children can play on an inflatable bounce house and three-story jungle gym, perfect to get the energy out of the little ones all while having fun.
Wipe Out – While playing Wipe Out, participants accept the deceitfully difficult task of remaining on an inflatable podium while mechanic arms revolve around the center, knocking people off their perches. Ducking, diving, and dodging will only go so far as one by one people fall off their podium, leaving one victor.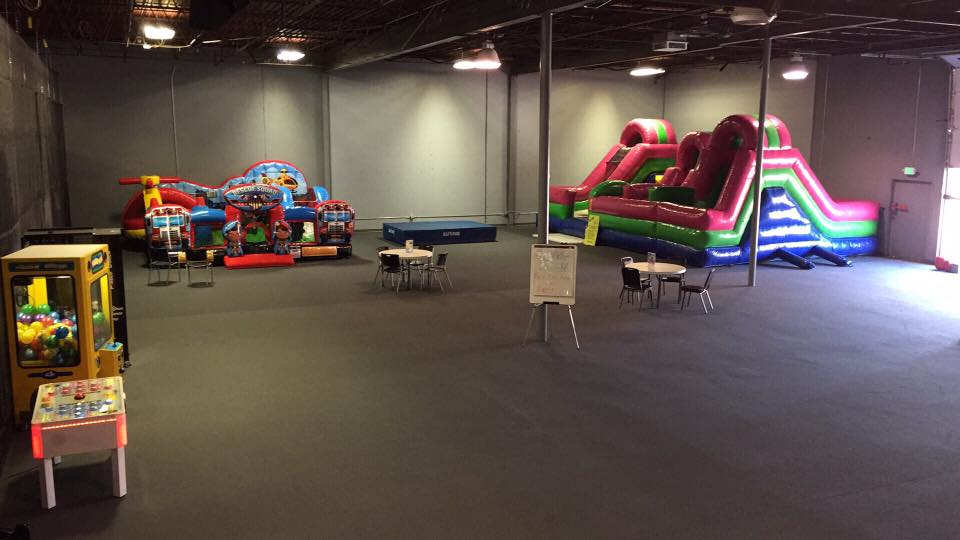 Battle Joust – In a similar game, Battle Joust, two participants battle to knock the other off a pedestal using their inflatable jousting stick.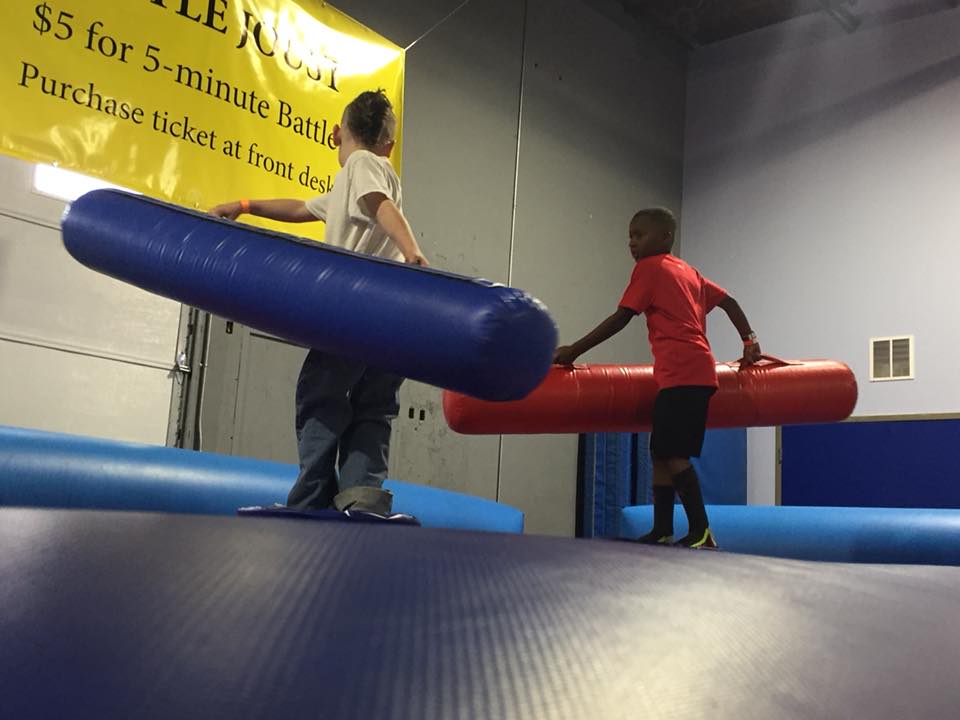 Parties – It is also a perfect place to hose a birthday party. Party packages are available to provide the best experience for your group. It lets parents and guardians sit back and relax as the details are taken care of and the kids have a time of their lives exploring what the park has to offer.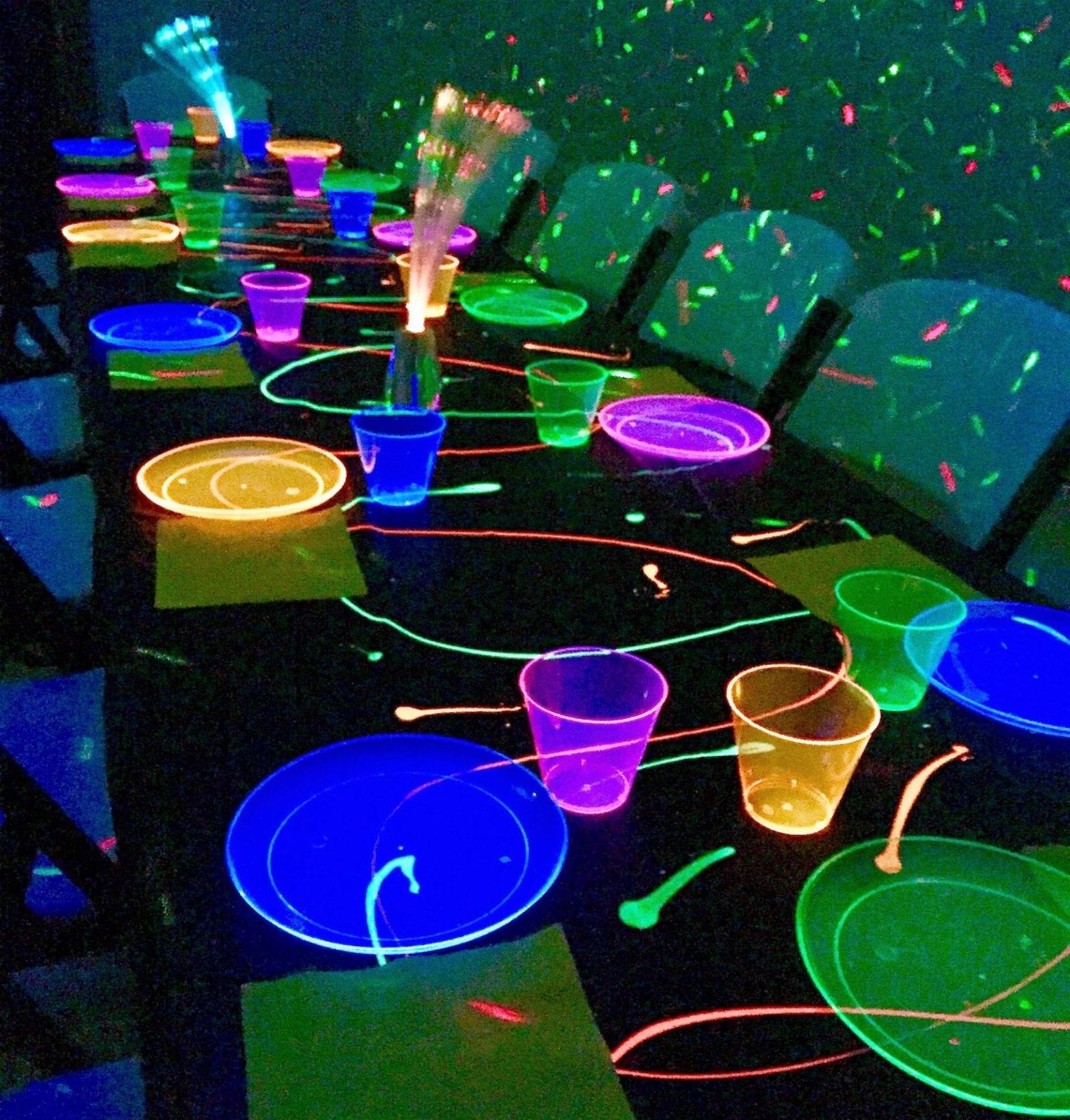 Details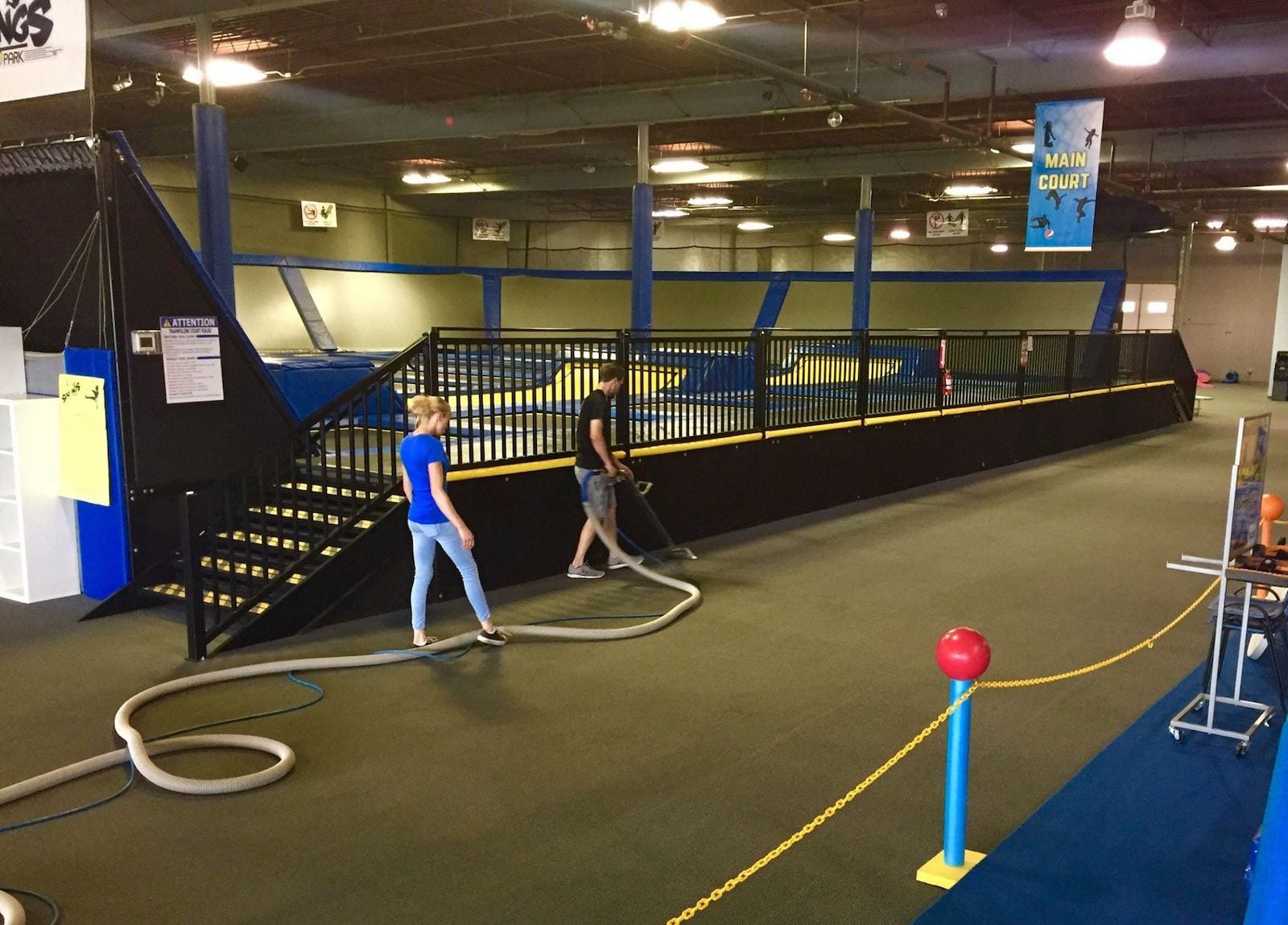 Address: 2512 Airport Rd, Colorado Springs, CO 80910
Phone: 719-999-5062
Season: Year round
Website: springsadventurepark.com