A colorful event that will have you looking toward the sky, Colorado Spring's Labor Day Lift Off is great for the entire family. Taking place over 3 days, guests can watch as approximately 65 hot air balloons float around the city. With live music, food vendors, and team skydiving demonstrations by the USAF, there will be plenty of activities to keep you entertained.
From Saturday to Monday, September 2nd to 4th, 2023 at Memorial Park, guests can watch or charter a balloon to see Colorado Springs from an entirely new perspective. Flights take 45 minutes to an hour and come with a celebratory toast and flight certificate. New to this year's festival, Orangetheory is hosting a 5k race on Sunday that takes runners around Prospect Lake.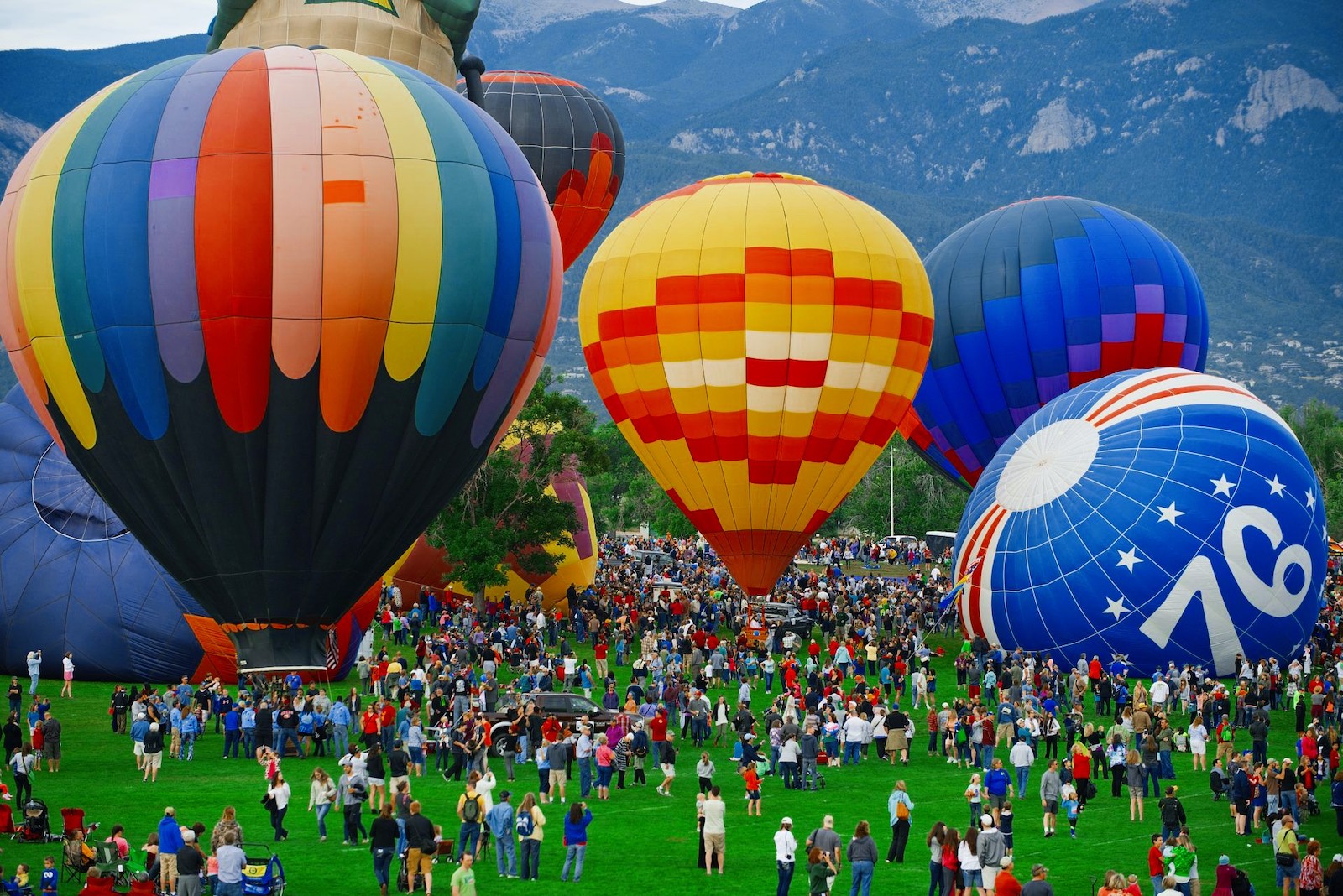 Starting every morning at 7 am, though it's recommended to arrive at 6:30 am, visitors can watch as the balloons ascend into the sky in mass. On Saturday and Sunday nights, enjoy the Lift and Glow event, where all of the balloons at Labor Day Lift Off illuminate the park.
Nearby Accommodations
Read about the best hotels in Colorado Springs.
Details
Address: Memorial Park | 1605 E Pikes Peak Ave, Colorado Springs, CO 80910
Date: Saturday – Monday | September 2 – 4, 2023
Cost: Free
Website: coloradospringslabordayliftoff.com