If you love to shop near a snow-capped mountain view and beautiful walking trails, University Village Colorado shopping center is a great place to be. It features big box chain stores paired with small boutiques, and many places to eat.
University Village Colorado was designed with the local landscape and nearby University of Colorado Colorado Springs (UCCS) in mind. Prior to the shopping center's inception, this area near Nevada Ave had become full of dilapidated buildings and failed businesses. The developers of University Village Colorado worked closely with UCCS to create a center that both beautified the area and provided a place for their college community to shop and connect.
Scenic walking trails were established near the center, along Monument Creek. An attractive bridge with a wide walkable underpass was built to link the shopping center to the college campus. Adding additional beauty to the property are modern sculpture displays, created by UCCS students through University Village Colorado's scholarship program.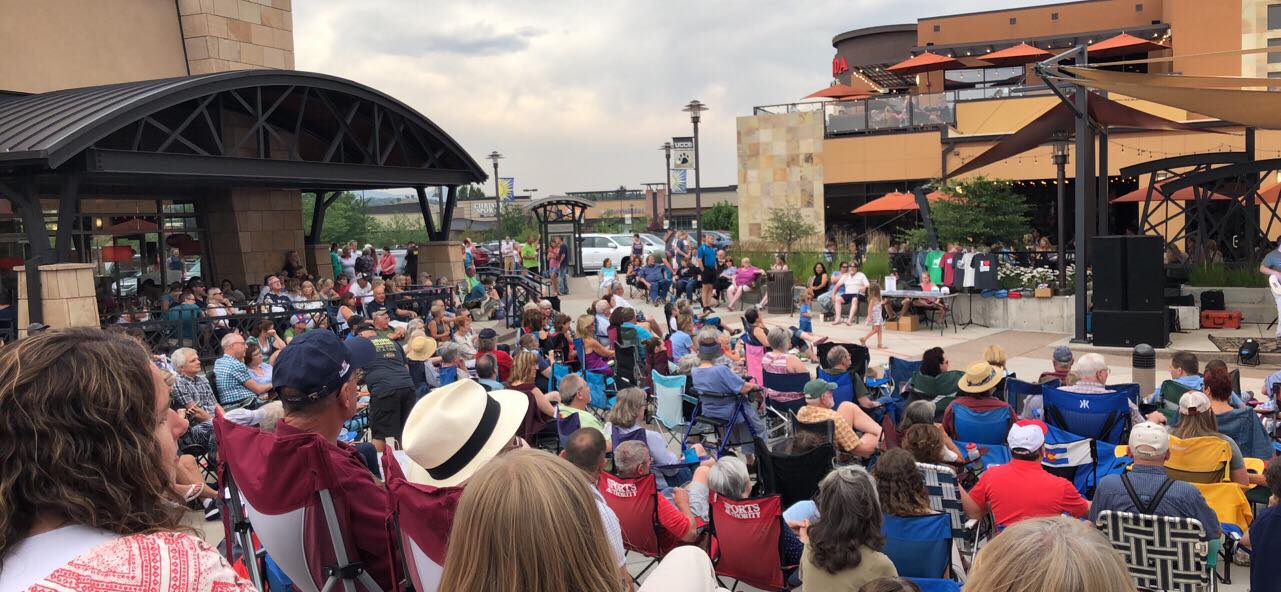 Shopping – Anchor stores in this shopping center include Lowe's, Costco, and Kohl's. Stein Mart and Duluth Trading Company are popular shops for clothing. Trader Joe's offers private label groceries and their famous granola.
Dining – It's safe to say that if you're a socializing food lover, University Village Colorado also had you in mind when they drew up the blueprints. Many food vendors and plentiful outdoor seating areas are part of this shopping center's pride and joy. That makes a lot of sense when your main customer base is hungry UCCS college students.
Full-service restaurants here include Ambli (Mexico City cuisine), Bonefish Grill (seafood) and Hacienda Colorado (Mexican recipes with a Colorado twist). Il Vicino serves wood oven pizza and Italian cuisine. And there are enough burger, beer and sweets vendors here to keep every visitor well-fed and happy they came.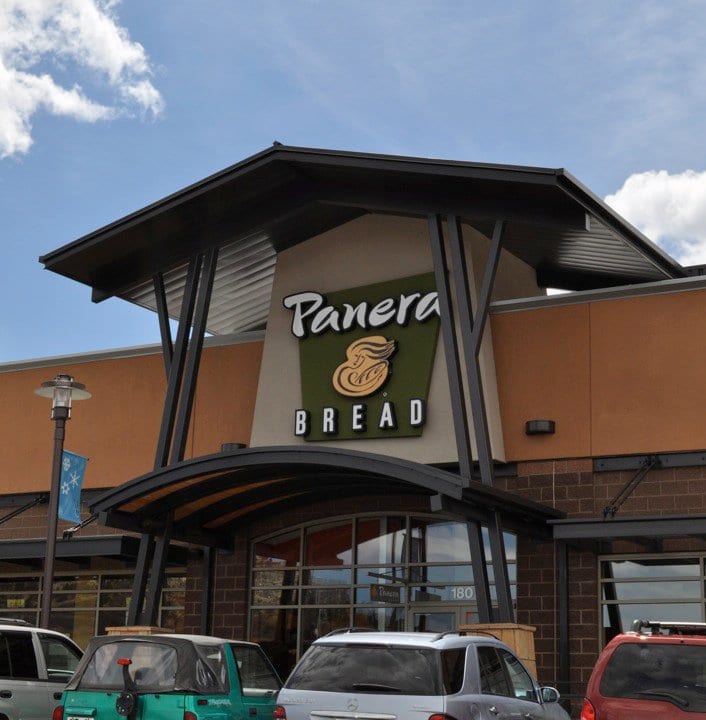 Getting There
University Village Colorado is in Colorado Springs on N Nevada Ave, at Eagle Rock Road. Take the N Nevada Ave exit from I-25.
Details
Address: 5262 N Nevada Ave, Colorado Springs, CO 80918
Phone: 719-632-5000
Website: uvcshopping.com