Known for its spectacular scenery, Pikes Peak, and the red rock formations, Colorado Springs restaurants have been delighting residents and visitors with their diverse and flavorful menus. Chefs in Colorado Springs have let their creativity flow, offering unique types of cuisine and pulling inspiration from all around the world.
Many restaurants will source their ingredients locally, whether it's prime cuts of meat or fresh vegetables. With a plate to suit everyone's taste buds, Colorado Springs is ready to become one of Colorado's best destinations for casual and fine dining. The restaurant industry has boomed in COS within the last half decade and there are dozens of establishments already in operation.
Choosing where to eat can be difficult, especially when you don't have much time to spend in the city, so to help you narrow down your options, here is a list of the 15 best restaurants in Colorado Springs.
The Rabbit Hole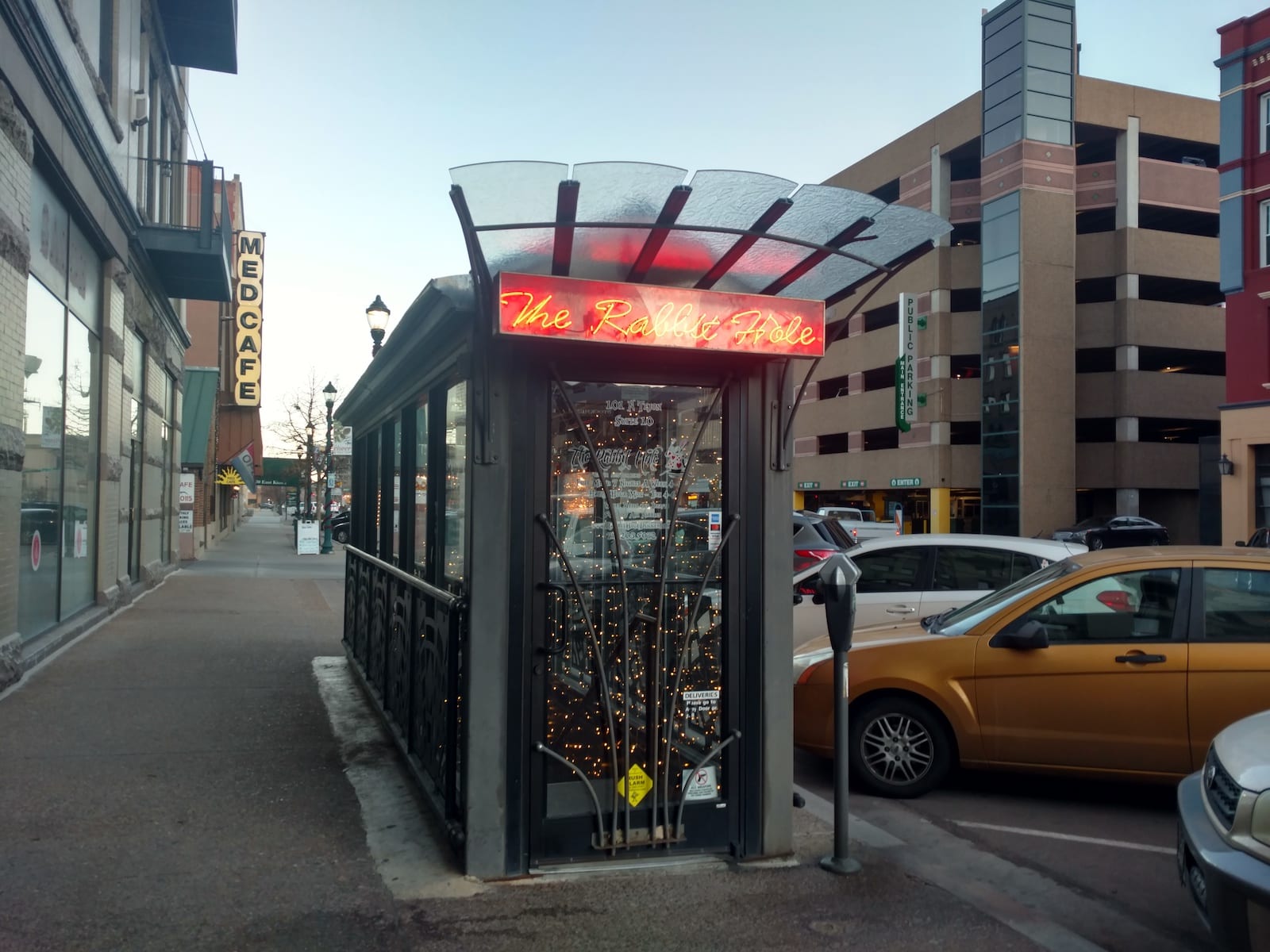 Inspired by Alice in Wonderland, The Rabbit Hole is one of the most unique restaurants in Colorado Springs. Serving upscale New American cuisine, many of the dishes are named after famous novels like the Queen of Hearts Bloody Mary, Bacon-Wrapped Rabbit Meatloaf, and the carrot cake.
Bringing a twist to nightlife, The Rabbit Hole is located underground and has been decorated with eclectic pieces. For Colorado Springs residents, this restaurant is one of the city's "best-kept secrets" and to tourists, the Rabbit Hole provides "something different" to the traditional dining experience.
It seems that everyone wants to experience the atmosphere, service, and tastes of the Rabbit Hole because this restaurant is consistently packed. Reservations are recommended and should be made two weeks in advance.
101 N Tejon St, Colorado Springs, CO 80903 | 719-203-5072 | rabbitholedinner.com
Carlos' Bistro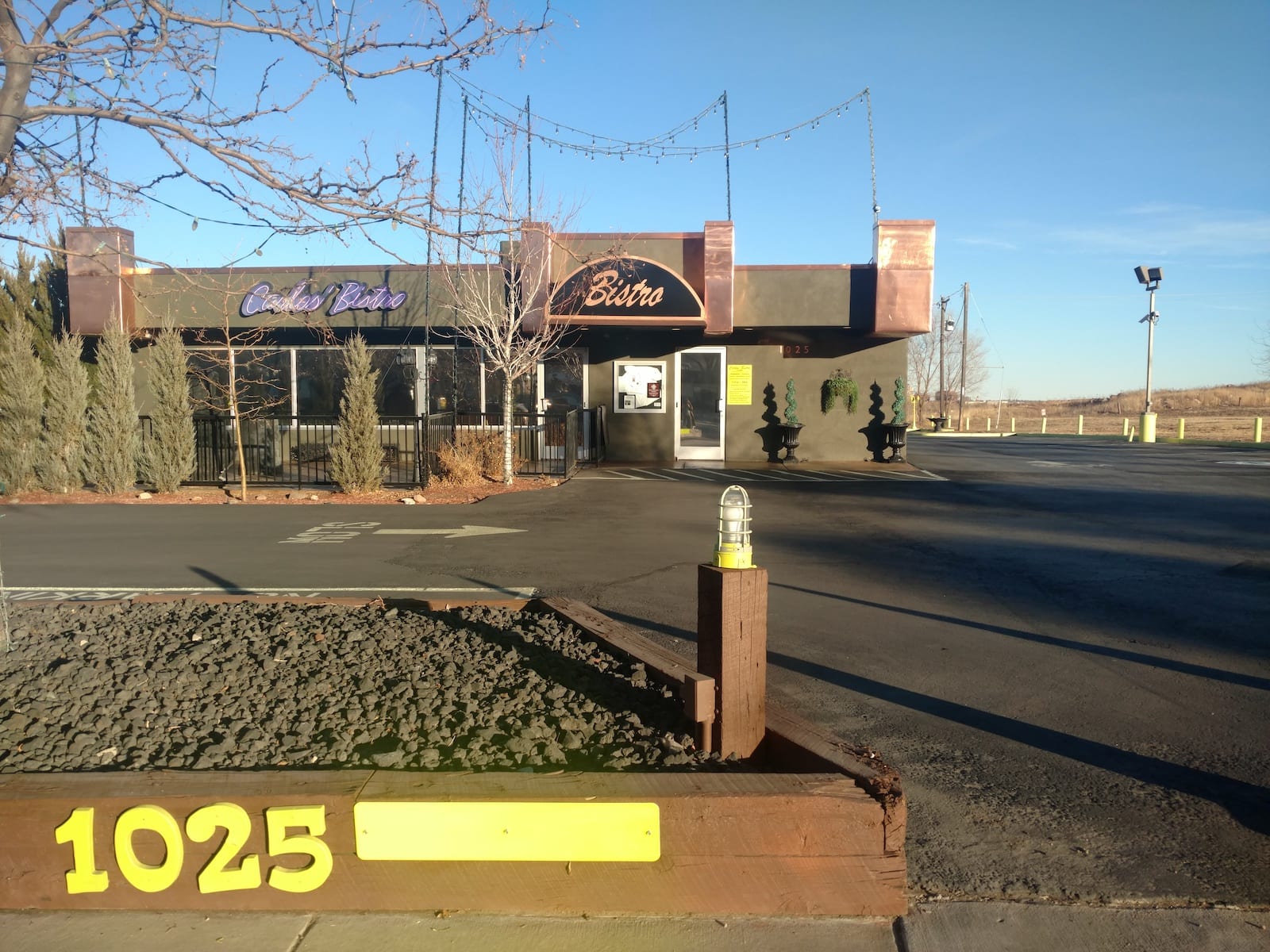 Named as one of the best restaurants in not only COS but also the state of Colorado, Carlos' Bistro has won multiple Zagat awards. An upscale establishment, this hidden gem makes customers feel right at home. Owned by Carlos and Marcia Echeandia, the couple is at their restaurant daily greeting customers and deciding on what items will be featured on the menu.
Carlos' Bistro uses only the freshest ingredients for its dishes. All plates are expertly prepared and some of the best meals include the prime Osetra caviar, foie gras, Kobe beef, and frog legs. In addition to the food, the restaurant offers a full drink and cocktail menu.
1025 S 21st St, Colorado Springs, CO 80904 | 719-471-2905 | carlosbistrocos.com
Denver Biscuit Co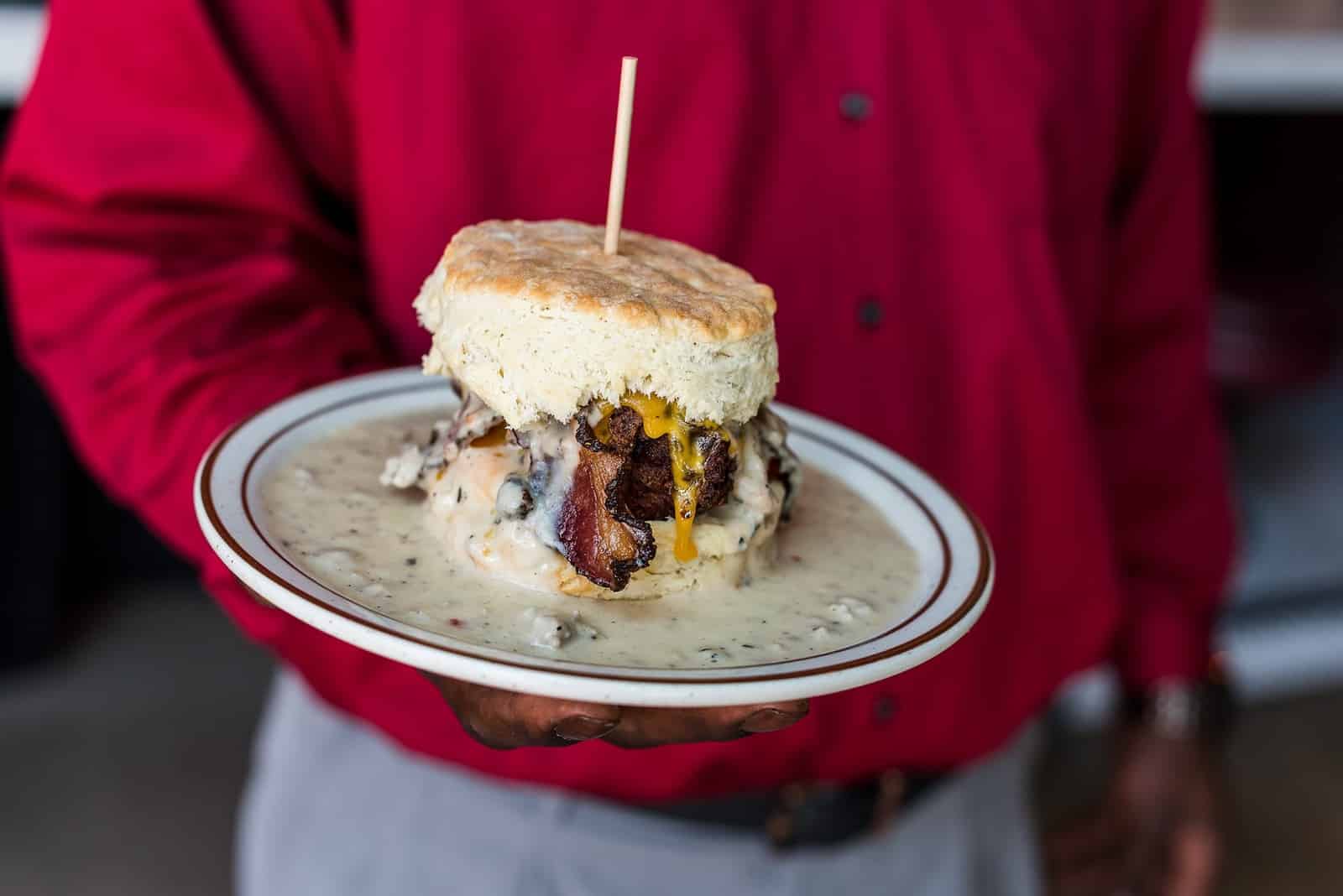 The Denver Biscuit Co started as a food truck, but as its popularity has skyrocketed, multiple locations opened around the state. Colorado Springs is lucky enough to get one of these restaurants in their downtown area. Open for breakfast and lunch, the Denver Biscuit Co has become the go-to spot for early breakfast or a late brunch.
With biscuit in the name, the restaurant is famous for its delicious take on biscuits and gravy. The original recipe uses sausage, but vegetarians shouldn't feel too left out as there is also a delicious, meat-free version made with mushrooms. Additionally, the Denver Biscuit Co also makes great biscuit sandwiches and plates.
528 S Tejon St, Colorado Springs, CO 80903 | 719-208-4770 | denbisco.com
Lucky Dumpling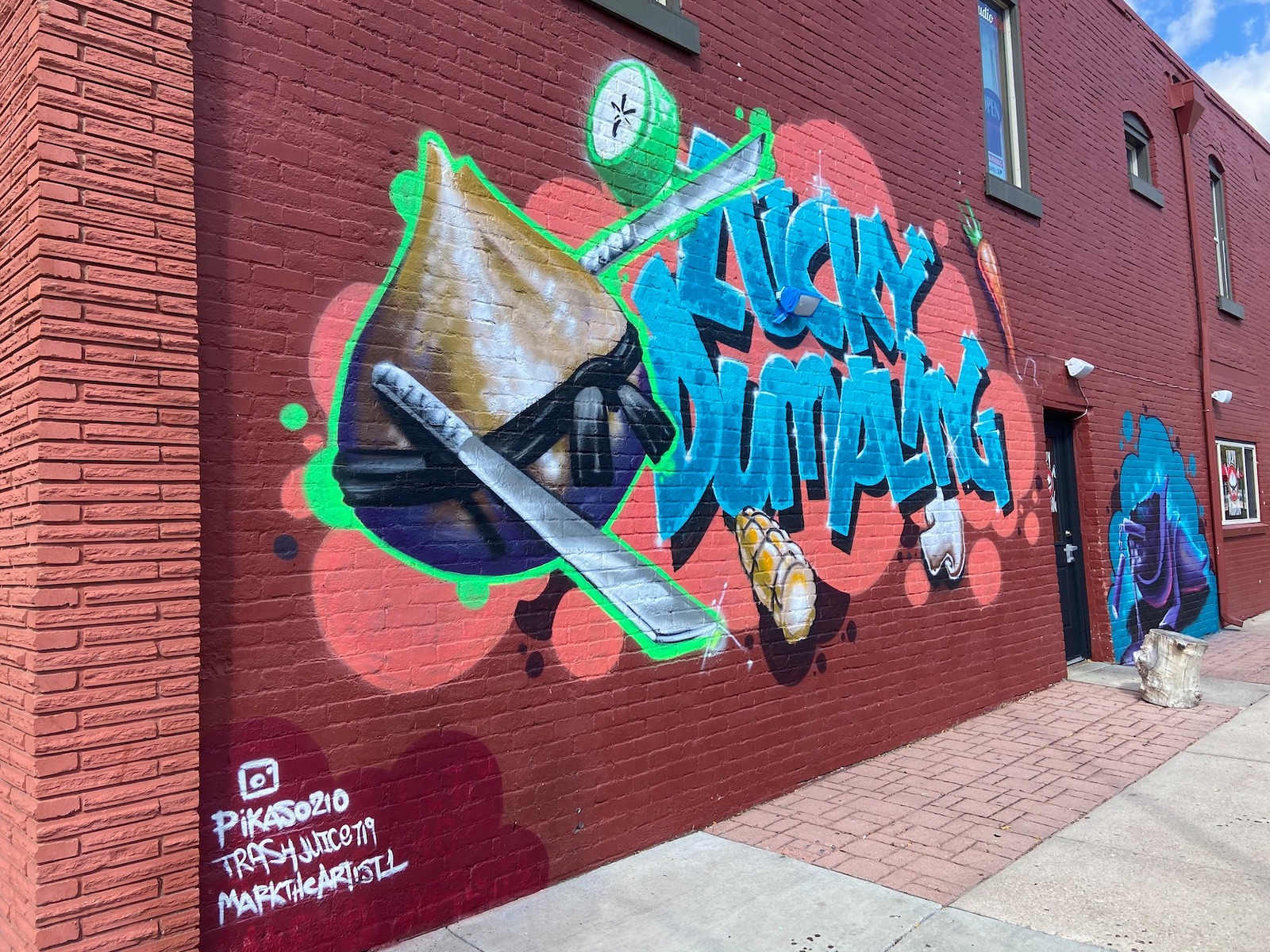 One of a few restaurants owned by Chef Brother Luck, who has famously competed on shows like Chopped and Top Chef, the Lucky Dumpling is a fusion restaurant that takes inspiration from Creole and Asian cuisines. Dumplings are the stars of the menu, but there are also delicious plates of dim sum.
For gluten-free and vegan dinners, Lucky Dumpling offers special menus to cater to their tastes and needs. Customers can also order more traditional dumplings and dim sum with meat fillings. Moreover, there is a cocktail and wine menu that has been curated to accentuate your meal.
More laid-back, the Lucky Dumpling can get quite busy. Reservations can be made and are especially recommended on Saturdays when the restaurant attracts large crowds.
26 S Wahsatch Ave, Colorado Springs, CO 80903 | 719-418-5843 | luckydumplingco.com
Four by Brother Luck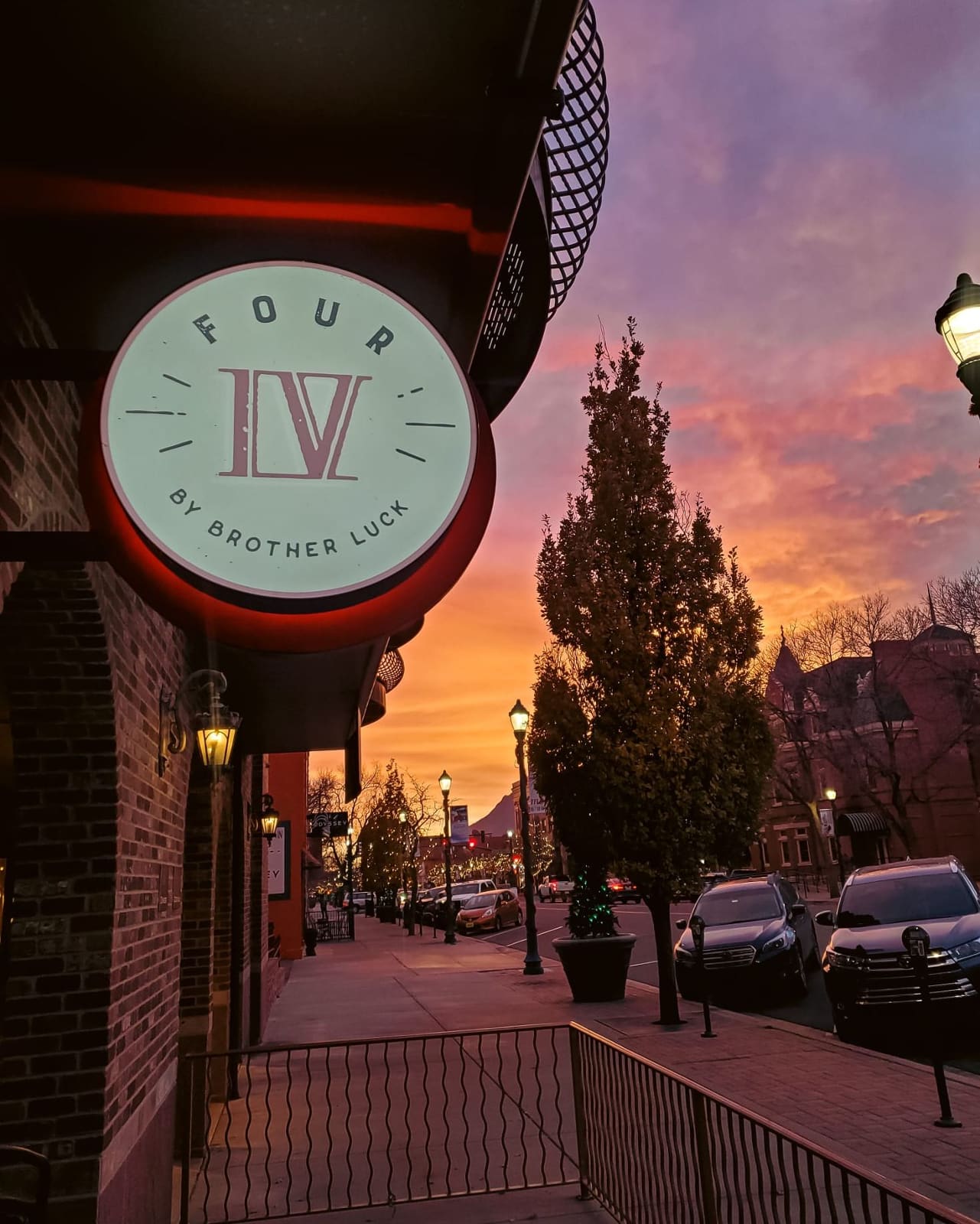 The second restaurant owned by Chef Brother Luck in Colorado Springs is an upscale establishment called Four by Brother Luck. Inspired by the Southwest's Four Corner region, this restaurant is known for serving heart cuts of seafood and meat with tantalizing sauces.
The New York strip is covered in a tomato chili hollandaise and the truffle mac and cheese is particularly popular. However, to ensure that customers are provided with the best meals, the menu at Four by Brother Luck is changed seasonally.
321 N Tejon St, Colorado Springs, CO 80903 | 719-434-2741 | fourbybrotherluck.com
Jax Fish House & Oyster Bar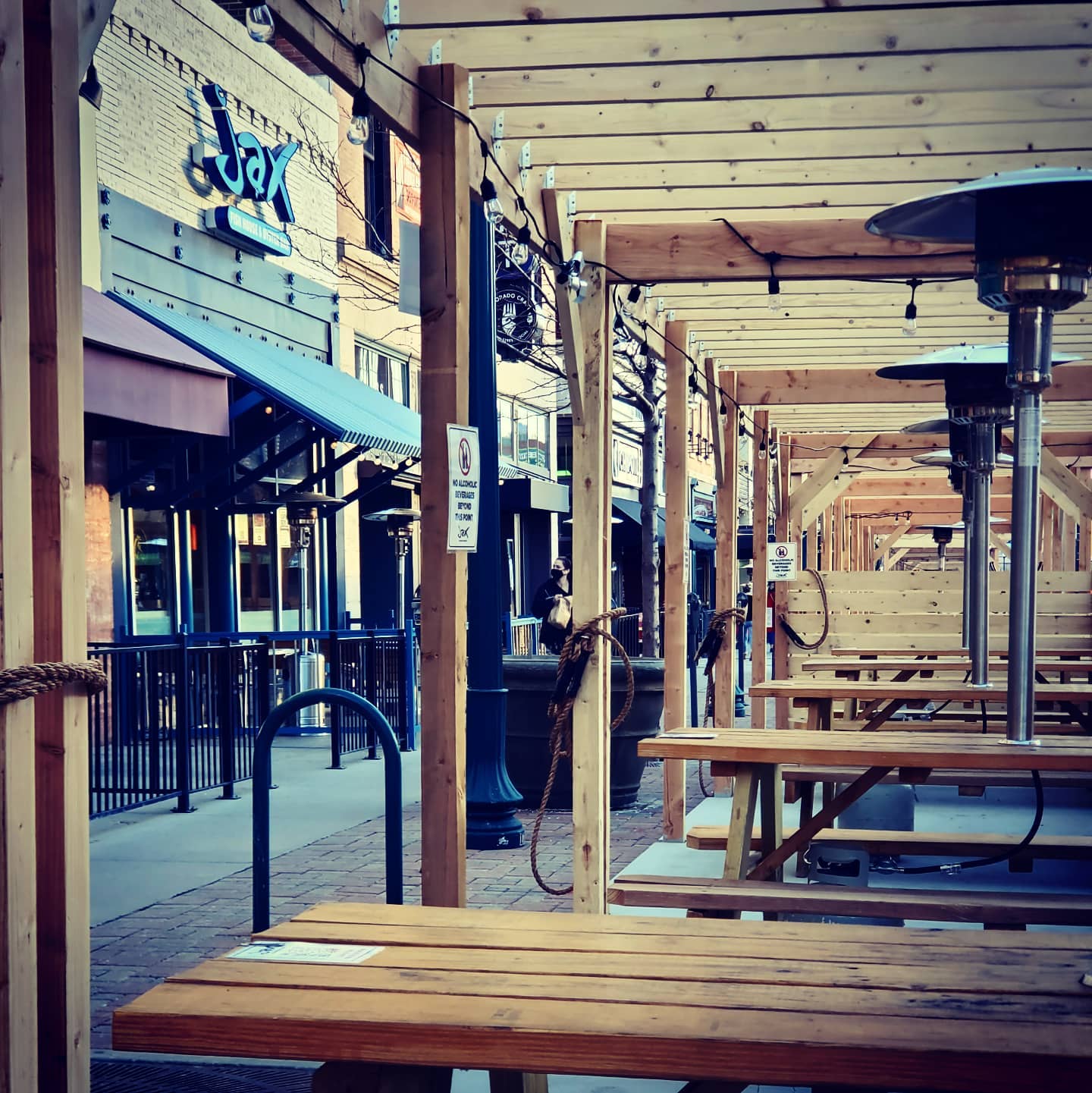 Even though Colorado is landlocked, that doesn't stop the Jax Fish House & Oyster Bar from serving some of the area's best seafood. Owned by Big Red F, which has multiple restaurants along the front range, the company opened one of their Jax restaurants right in the heart of Downtown Colorado Springs.
Open for lunch and dinner, Jax Fish House & Oyster Bar uses meticulously selected seafood and finely crafted cocktails to keep customers satisfied. Happy Hour at the restaurants has special prices on drinks and oysters.
To ensure that all their seafood is fresh, Jax Fish House has all of its ocean-based ingredients flown in daily from both coasts. Happy Hour is an everyday event, but for weekend specials, customers can enjoy the Soul Brunch on Saturdays and Sundays.
11 S Tejon St, Colorado Springs, CO 80903 | 719-357-4554 | jaxfishhouse.com…
Caspian Cafe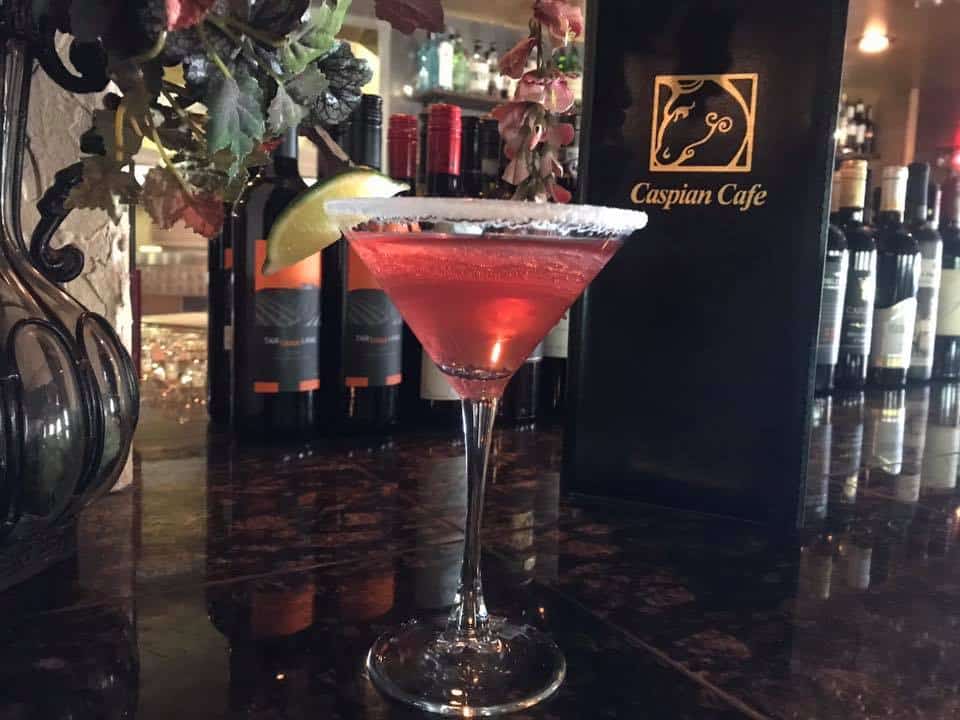 Transporting diners to the Mediterranean, the Caspian Cafe serves authentic recipes from Greece, Lebanon, Morocco, and Turkey. With a smaller menu, this restaurant has been able to perfect Mediterranean plates like falafel, hummus, tzatziki, Baba Ghanouj, and chicken Piri Piri. Residents in the Springs love the cafe for its laid-back atmosphere and casual setting.
Caspian Cafe is family-friendly but for adults, there's a Happy Hour martini. Previous customers have also given high ratings to the owners, chefs, and staff for their exceptional service and welcoming demeanor.
4375 Sinton Rd, Colorado Springs, CO 80907 | 719-528-1155 | caspiancafe.com
Pizzeria Rustica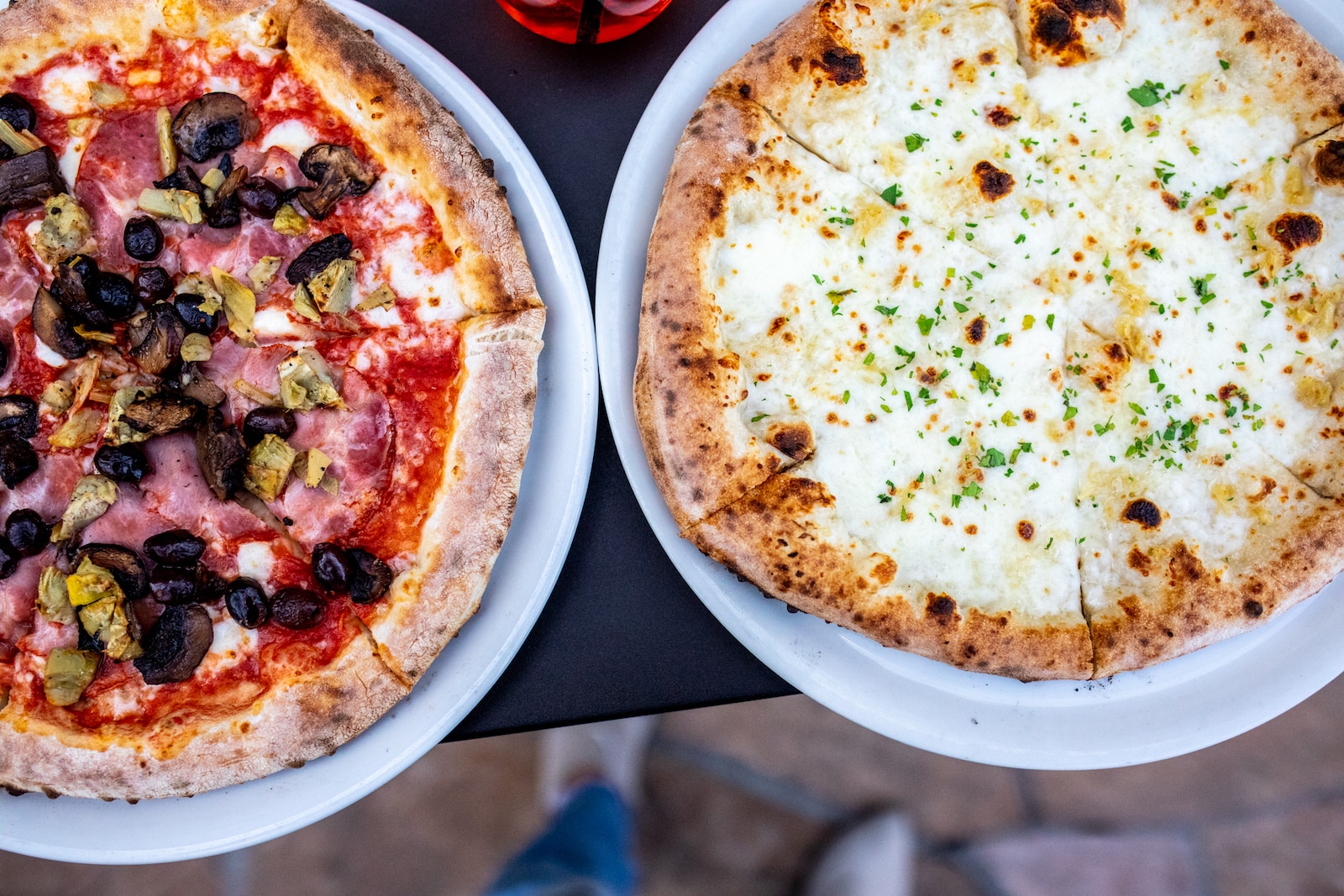 Located inside a historic building that dates back to 1889, the Pizzeria Rustica has become the go-to place in Colorado Springs for casual, but spectacular Italian cuisine. Locals frequently visit this restaurant, but for those who are visiting from out of town, you can't miss trying some of the homemade pizza, sauce, and mozzarella.
Tipo 00 Flour and San Marzano tomatoes are imported, but any additional ingredients and toppings are sourced from sustainable Colorado farmers. The menu features a variety of pizzas as well as sandwiches, salads, and calzones.
 2527 W Colorado Ave, Colorado Springs, CO 80904 | 719-632-8121 | pizzeriarustica.com…
Kohnami Sushi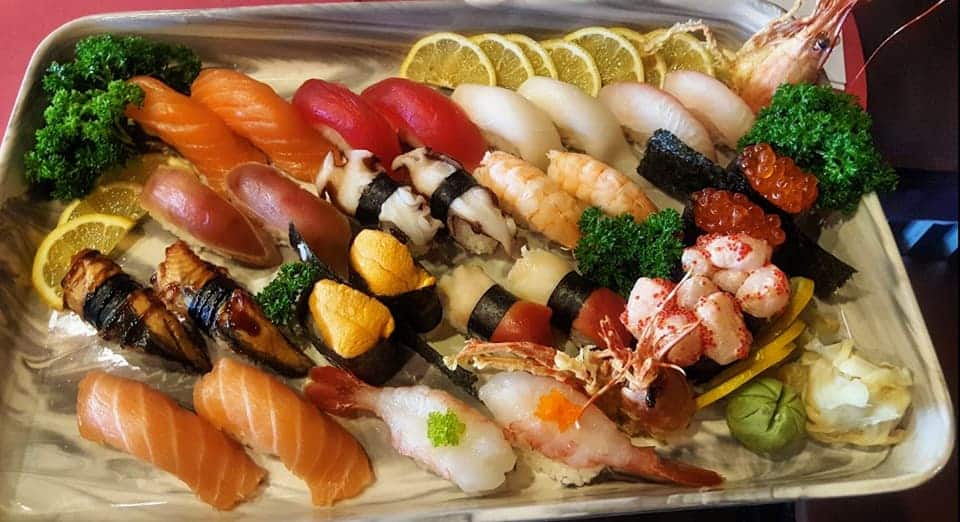 For anyone craving sushi, the best place to find fresh, handmade rolls is Kohnami Sushi. A small restaurant with limited seating, Kohnami serves a traditional Japanese menu. There are rotating specials to ensure that the ingredients match the season. Locals absolutely adore this restaurant, even though it has remained a secret to most outsiders.
Whether you're a regular or new, some of the best rolls to order include the Cotton Club, J Pop burrito, and the Korean sushi plate. The small size of Kohnami Sushi limits how many customers can be seated inside, but the restaurant does offer take-out. Lunch is a particularly busy time, so customers should plan accordingly.
7673 N Union Blvd, Colorado Springs, CO 80920 | 719-599-8689 | facebook.com/KohnamiSushiCOS
Bird Dog BBQ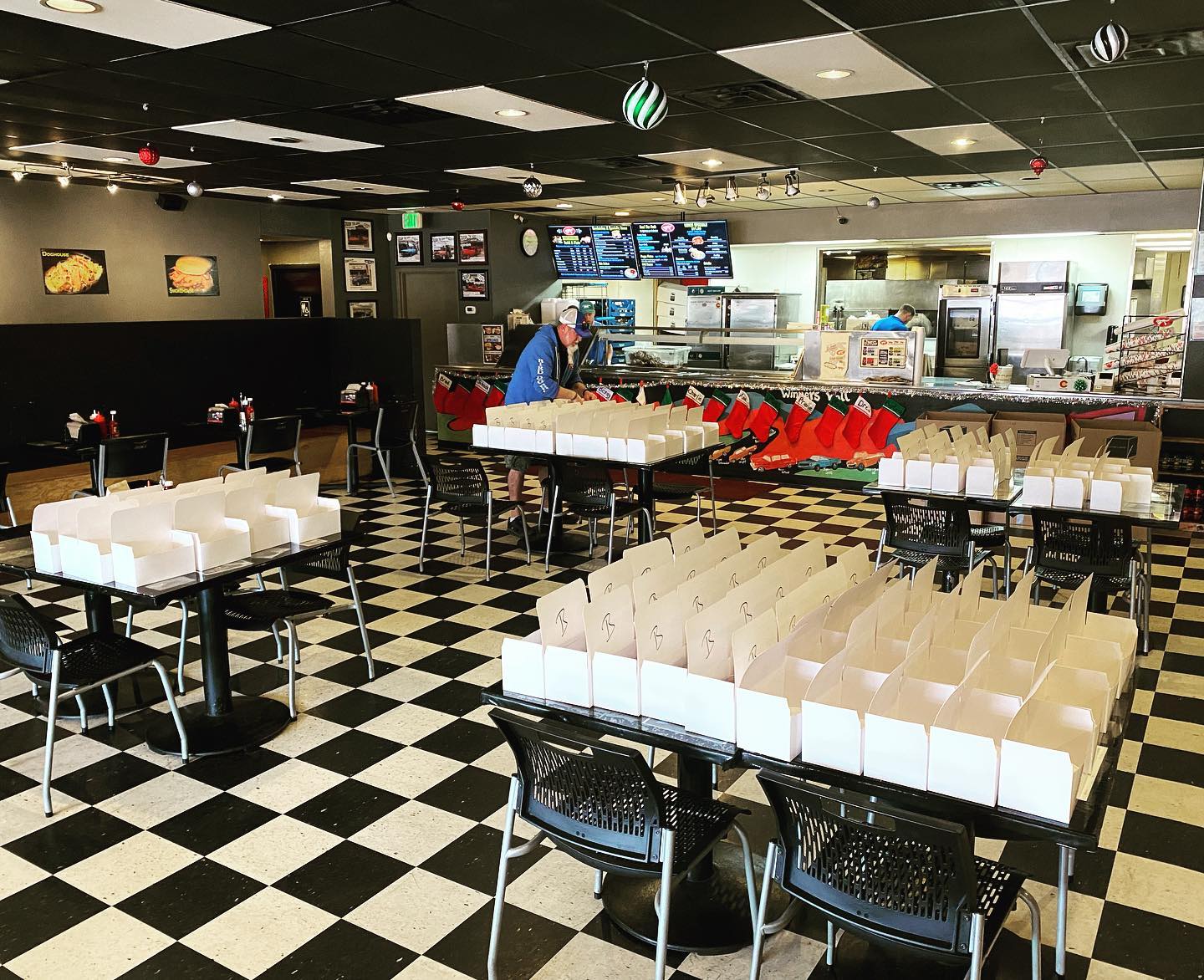 For multiple years running, Bird Dog BBQ has been named the "Best BBQ in Colorado Springs". The large plate portions of the restaurant have made it a fun place to socialize with family or friends. By ordering large plates, everyone can get a little taste of multiple dishes on the menu.
Bird Dog BBQ is a meat-lovers world where customers can choose from a variety of BBQ sauces and meats like pulled pork, ribs, brisket, turkey, sausage, and chicken. Served traditionally, the restaurant also offers BBQ sandwiches like the Doghouse, which is open-faced and topped with cheese and beans.
Catering to all taste buds and preferences, Bird Dog BBQ has altered its menu to include dairy-free, gluten-free, and vegetarian options.
5984 Stetson Hills Blvd #200, Colorado Springs, CO 80923 | 719-596-4900 | birddogbbq.com
Edelweiss German Restaurant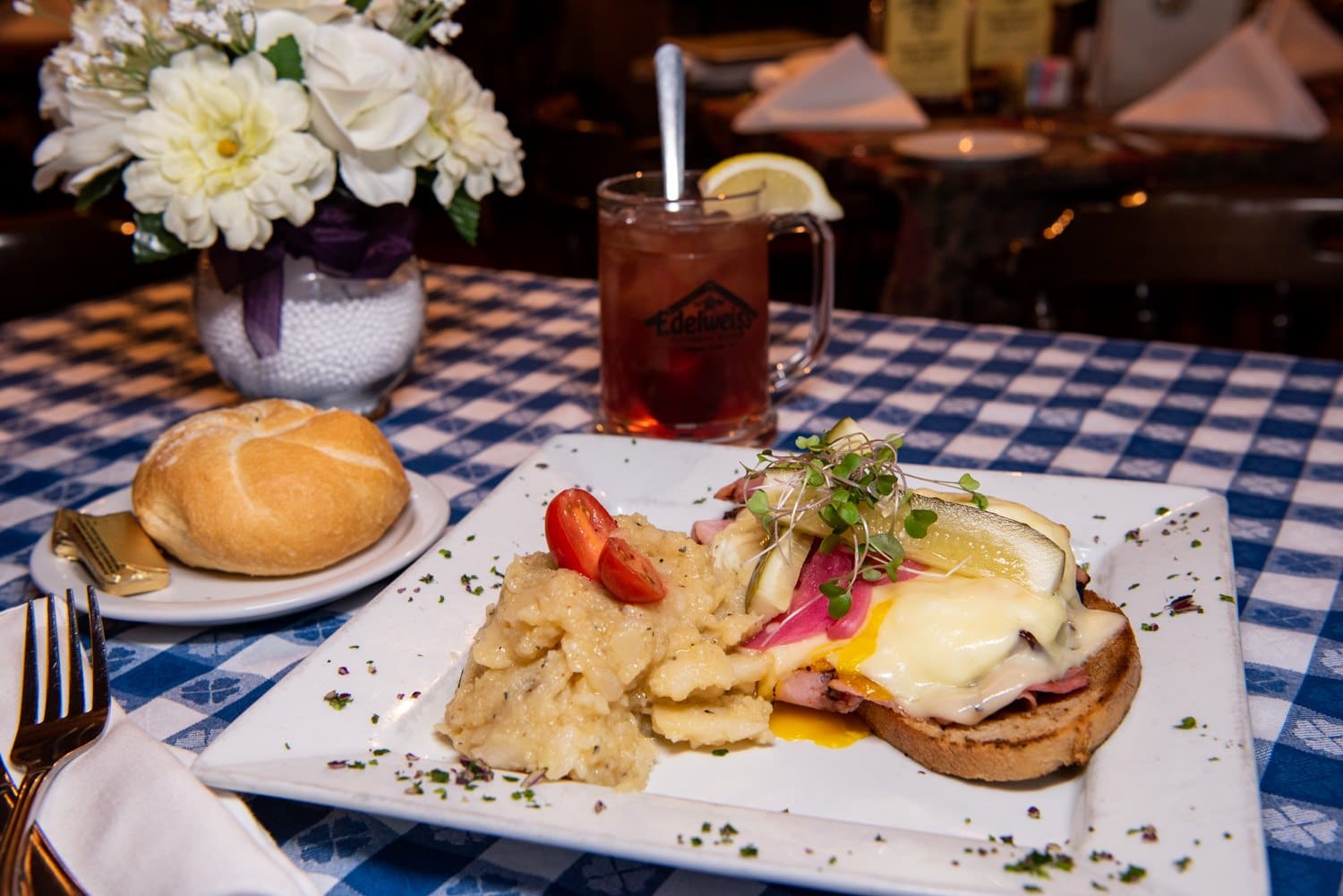 Adding to the diversity of restaurants in Colorado Springs is the Edelweiss German Restaurant. Serving authentic German cuisine, Edelweiss's signature dishes include Bratwurst, Wiener schnitzel, and Hungarian Goulash. To go with the hearty meals, there's a full list of German import beers. Customers who want to try more than one type of beer can order a flight instead.
For drink specials, there's also a Happy Hour offered every afternoon. Edelweiss has a large main dining room that has been decorated in a traditional German style. When the weather permits, the restaurant opens its large outdoor heated patio and Biergarten.
34 E Ramona Ave, Colorado Springs, CO 80905 | 719-633-2220 | edelweissrest.com
Paravicini's Italian Bistro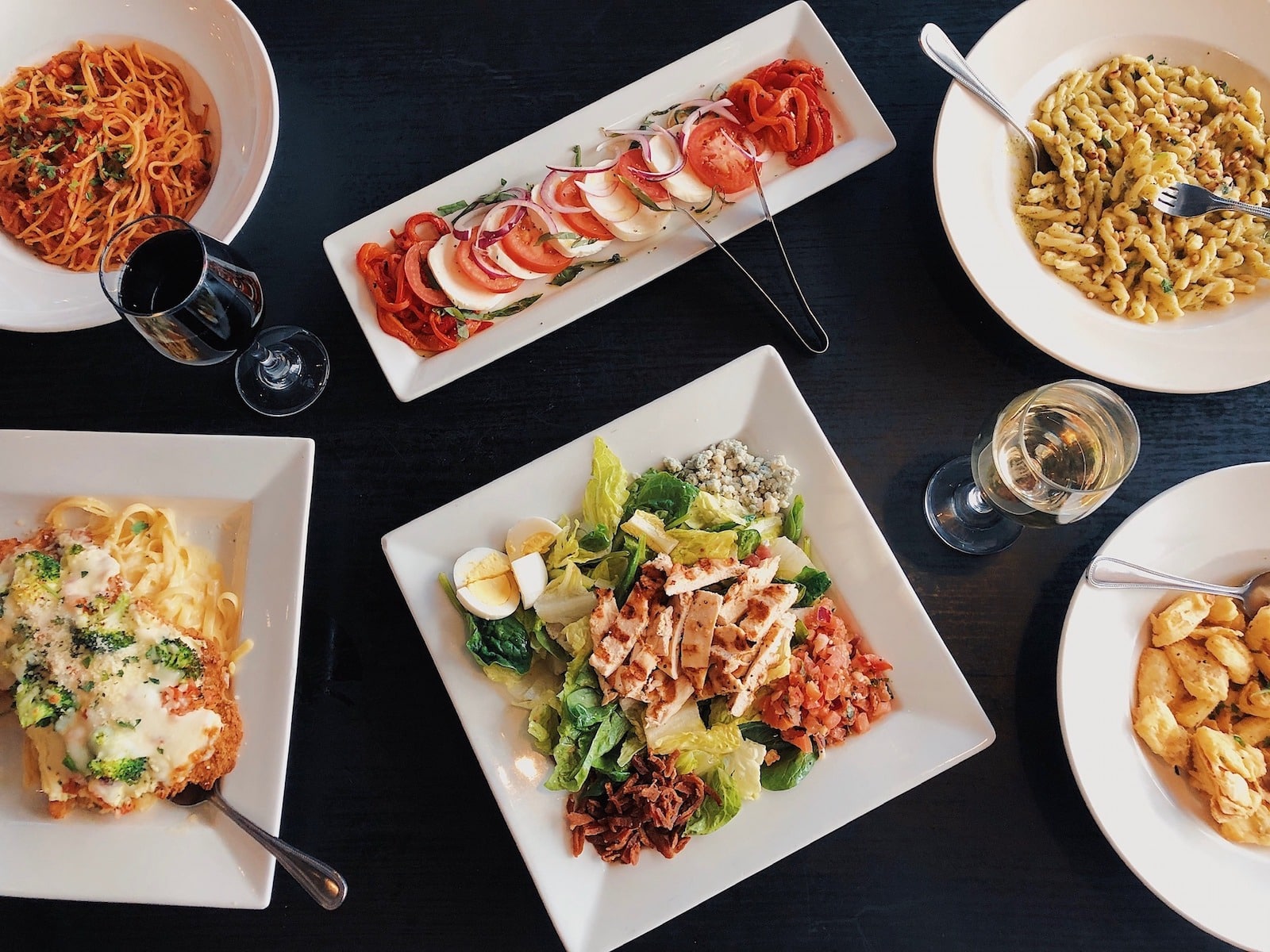 Paravicini's Italian Bistro is the perfect spot to get your fill of delicious Italian Food. Casually set, this restaurant will make your mouth water with its thick sauces and cooked-to-perfection pasta. Featured dishes that stand out include the Prosciutto wrapped cod, Veal parmesan, and the Rigatoni Carmella.
Located in Old Colorado City, Paravicini's is a great place to check out when you find yourself in Downtown Colorado Springs. Customers will have the choice to sit inside or, if the weather permits, you can dine on the restaurant's rooftop patio.
2802 W Colorado Ave, Colorado Springs, CO 80904 | 719-471-8200 | paravicinis.com
Pepper Tree Restaurant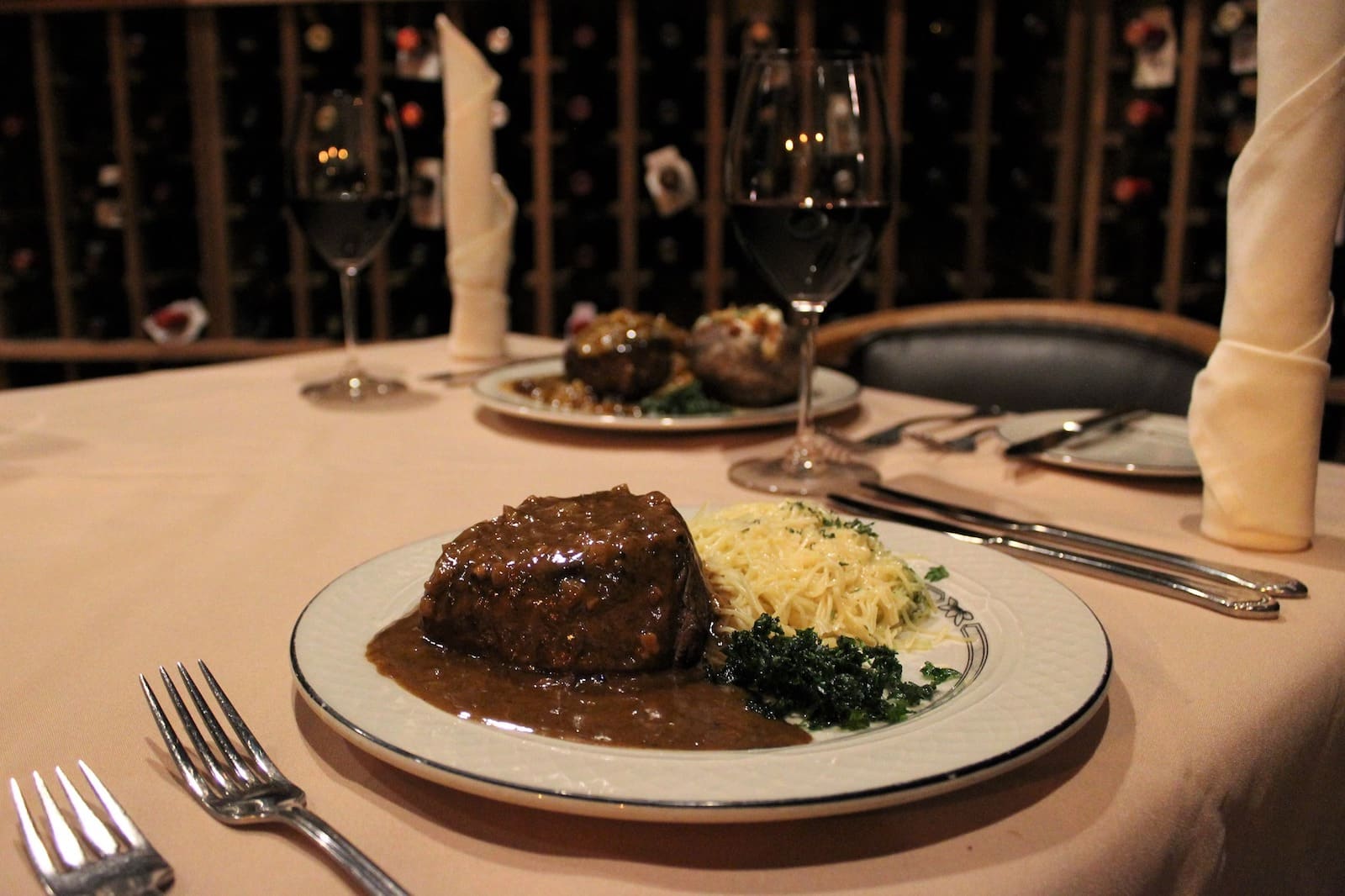 Steak and seafood dominate the menu at The Pepper Tree Restaurant. With plenty of signature dishes, many are prepared tableside with the freshest ingredients. To bring bolder flavors to the meals, Pepper Tree has created a unique menu that adds a twist to traditional steakhouses.
A few of the unique sauces to look out for are the Indian-mango chutney, bearnaise, shallot-caper, and heavy cream sherry sauce. For diners that wish to pair meat with wine, the restaurant also offers a full beverage list that includes wine, beer, and cocktails.
888 W Moreno Ave, Colorado Springs, CO 80905 | 719-471-4888 | peppertreecs.com
Shuga's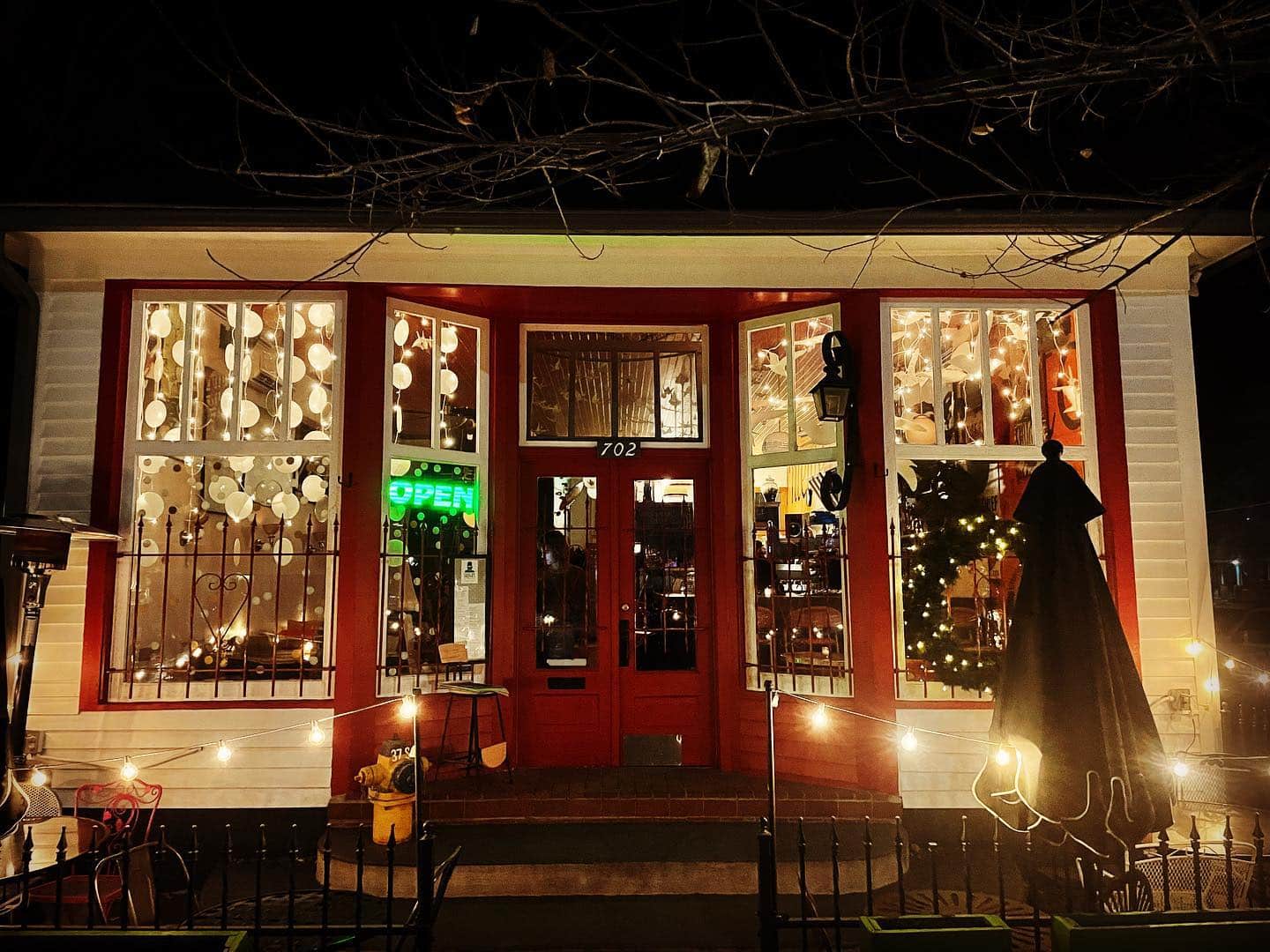 Consistently serving high-quality food in a cozy cafe setting is Shuga's. A favorite with the younger residents of Colorado Springs, this restaurant scores mega points for its originality and creativity. Inspired by cuisines all around the world, Shuga's has crafted the perfect menu for light snacks and full meals.
Early in the day, Shuga's serves coffee and pastries before switching to cocktails, soups, salads, sandwiches, and board spreads by the afternoon. Local favorites include the brick chicken, porchetta sandwich, and jalapeño bacon mac and cheese.
702 S Cascade Ave, Colorado Springs, CO 80903 | 719-328-1412 | shugas.com
Cowboy Star Restaurant and Butcher Shop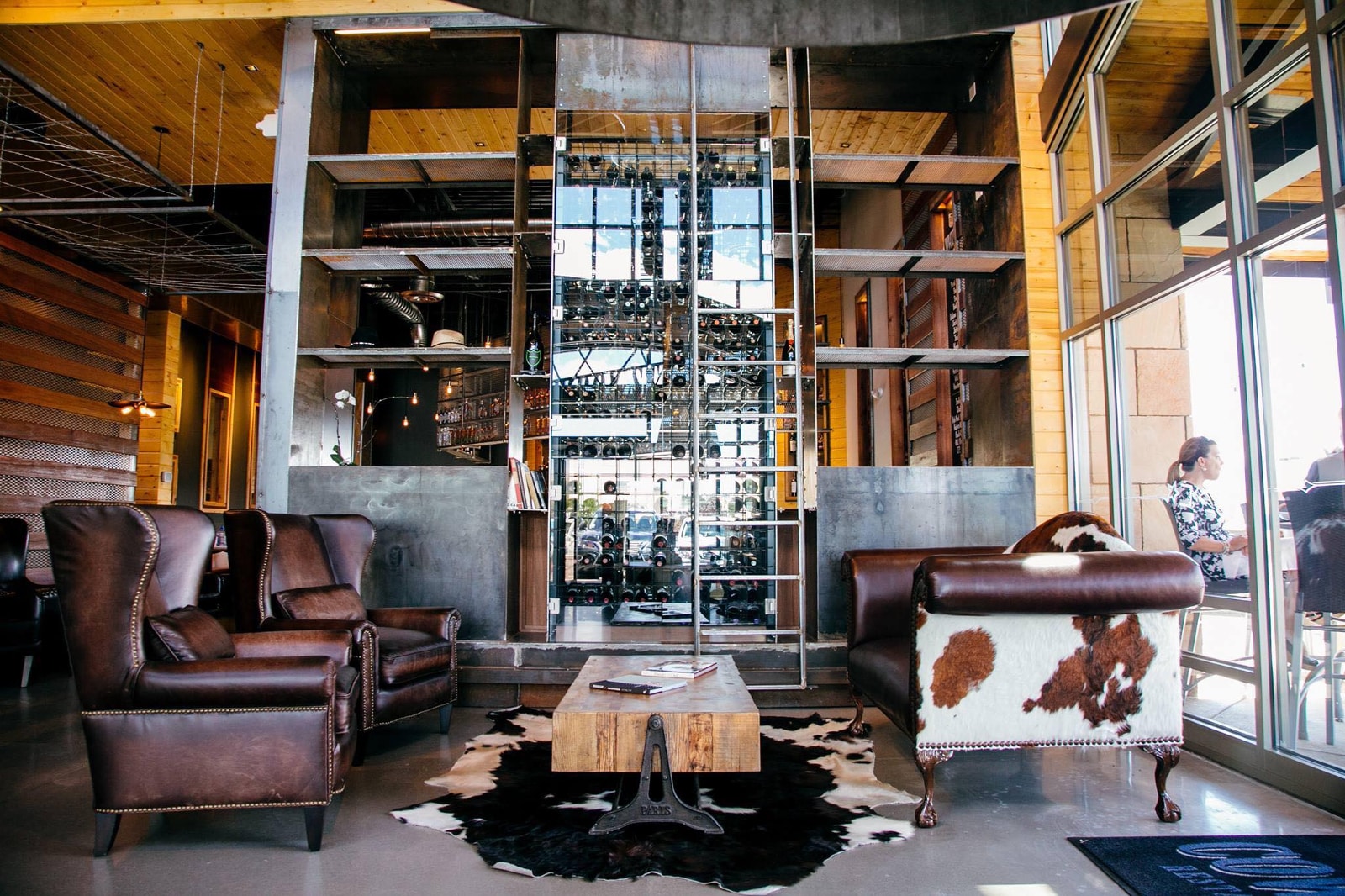 Taking the Wild West to new heights is the Cowboy Star Restaurant and Butcher Shop. Serving amazing cuts of meat and wild game, this restaurant has perfectly blended rustic with elegance. The high level of detail from the chefs ensures that every dish is cooked and plated to perfection.
Fine-cut steaks are particularly well-liked by previous diners. Other dishes featured on the menu are roasted Colorado chicken, Pacific halibut, Colorado high mountain plains Wagyu, and Bangs Island Mussels. Customers will also find a carefully crafted beer, wine, and after-dinner drinks menu.
5198 N Nevada Ave #150, Colorado Springs, CO 80918 | 719-639-7440 | cowboystarcs.com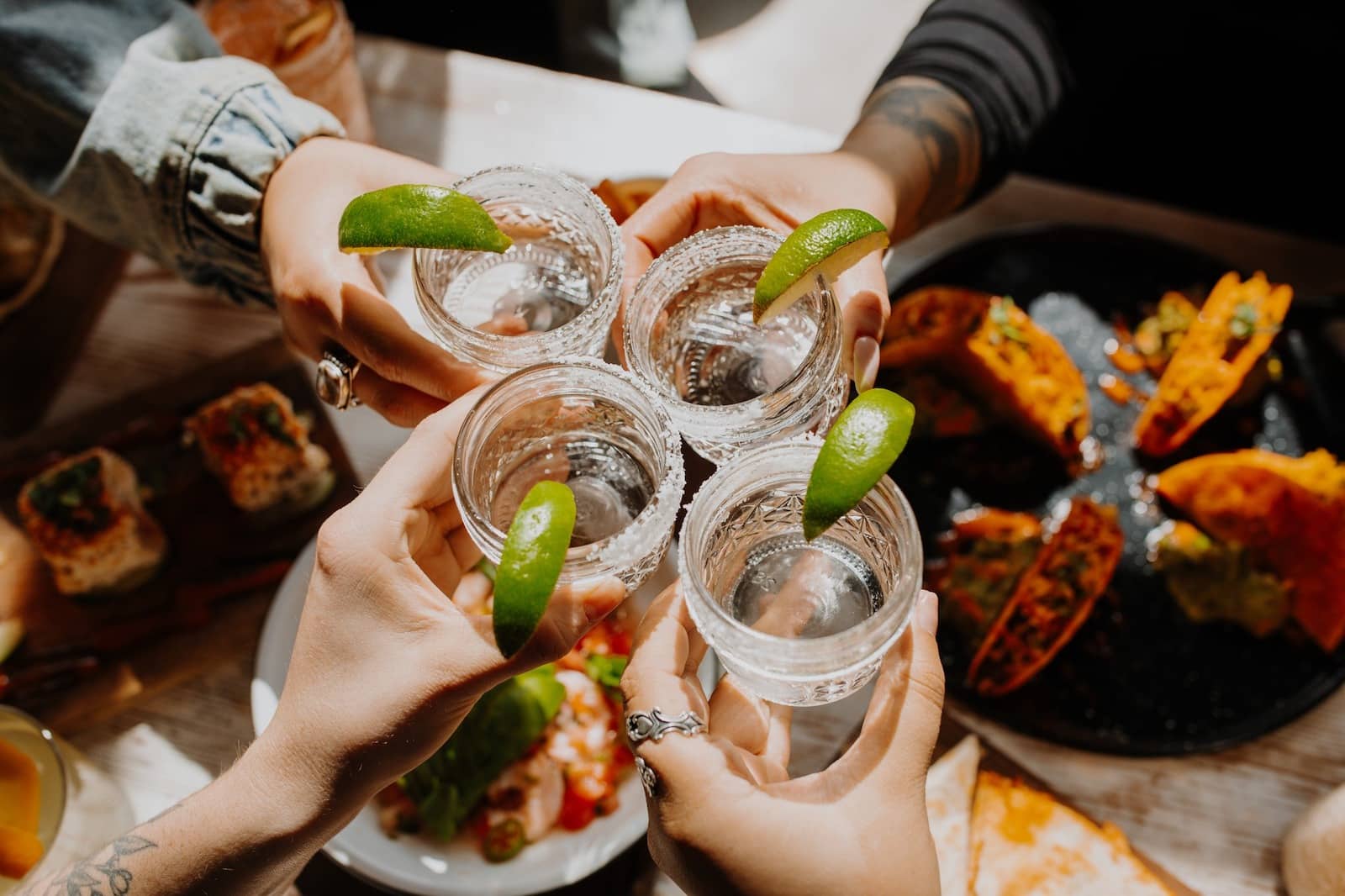 Residents know and love these 15 restaurants and for visitors who are lucky enough to spend an extended amount of time in the Springs, you'll likely find a few places that dazzle your taste buds.
The 15 restaurants on our list are easily the most popular in Colorado Springs but don't consider them definitive. There are plenty of restaurants for you to explore and discover. A few more restaurants that are worth a mention include Prime 25, Dos Santos, Rocky Mountain Chocolate Factory, and La Taverne.
Depending on which restaurant you choose, most establishments will serve breakfast and lunch or lunch and dinner. There are a few exceptions on our list where the restaurants are open for full-day service. To keep exploring the city and its delicious menus, you should also check out the best coffee shops in Colorado Springs.