One thing for certain is there's no shortage of breweries in Fort Collins. With nearly two dozen breweries located within the city, and more regularly popping up, it's clear that craft beer is a major part of the community here.
With this many beer producers in one place, there's definitely a great brewery to visit, regardless of what you're looking for. Whether you want to take an education brewery tour, hang out on an outdoor patio with your dog, or simply enjoy a flight and live music, you'll find a good option in this beer-centric town. Here's a list of breweries in Fort Collins, in no special order.
As always, keep in mind that beer and food menus can change frequently as well as events hosted by the brewery. Policies on dogs can change, too, so it's always best to confirm with the brewery.
Coopersmith's Pub & Brewing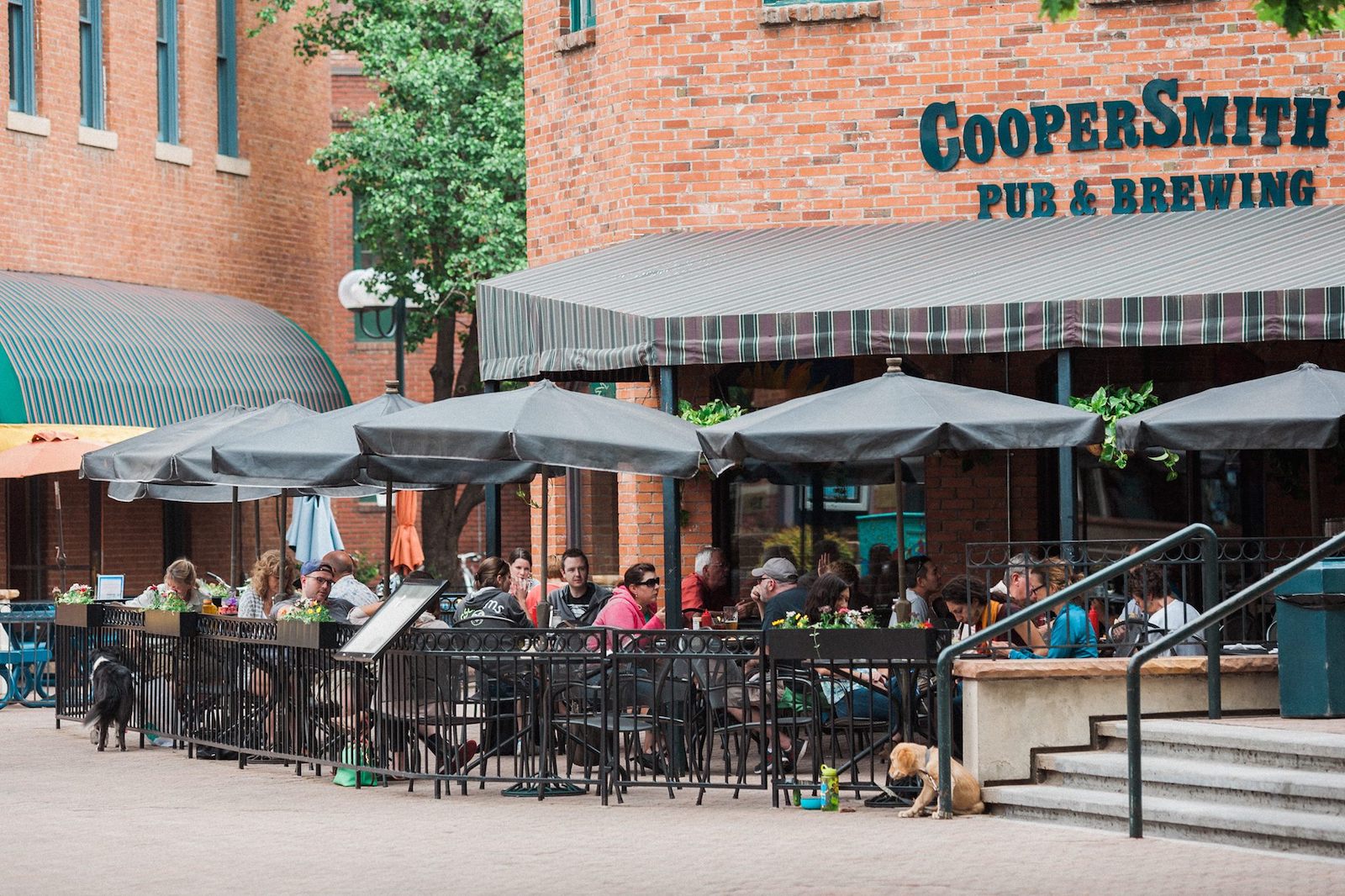 Opened in 1989, CooperSmith's Pub & Brewing is the first brewpub that was located in Fort Collins. Located right in the bustle of Old Town, beers include Sigda's Green Chili, Poudre Pale Ale, Lemon Rye Kolsch, Horsetooth Stout, and Havel Pilsner. There are two restaurants ­– a pubside menu and a poolside menu – each with its own beer list and food menu.
The poolside menu offers pizzas, burgers, and appetizers, such as beer-battered fries, pepperoni pizza rolls, and a hot soft pretzel. Meanwhile, the pubside menu has hearty sandwiches and bar favorites, including English bangers and mash, pork schnitzel, and fish and chips. Offering outdoor patio seating, you'll find billiards, shuffleboard, and other games poolside.
#5 and #7 Old Town Square | 970-498-0483 | coopersmithspub.com
Envy Brewing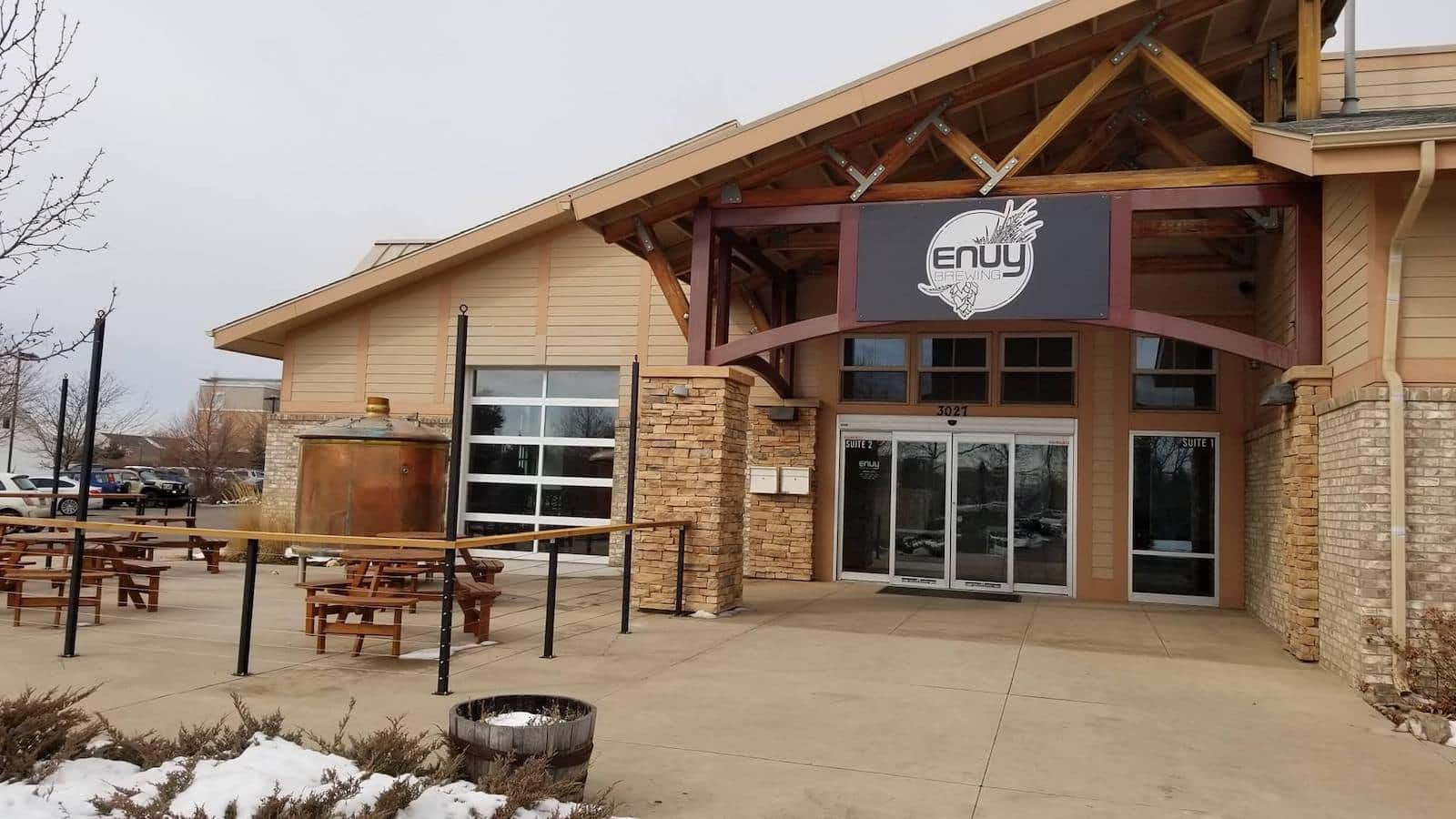 Envy Brewing is one of the newest breweries in Fort Collins, founded by Dana Hood and Joe Morgan. They call themselves a "collaboration-heavy" brewery since they love teaming up with friends to create their beers.
For shareable bites, you can enjoy pita chips with hummus, pork potstickers, chips with salsa and queso, roasted shishito peppers, and a salted pretzel with beer mustard, queso, or a creamy miso dip.
Boasting interesting names like Funny Story, a Barley Wine aged in Kentucky bourbon barrels, and Saint Stephen, a Belgian Strong Ale with plum aged in red wine barrels, some of the other beers on the list are Easy Ride Pilsner, Help On The Way English Extra Special Bitter, Don't Rind If I Do Watermelon Wheat, and Brown Chicken Brown Cow English Brown Ale.
3027 East Harmony Road, Suite 2 | 970-698-6975 | envybrewing.com
Black Bottle Brewery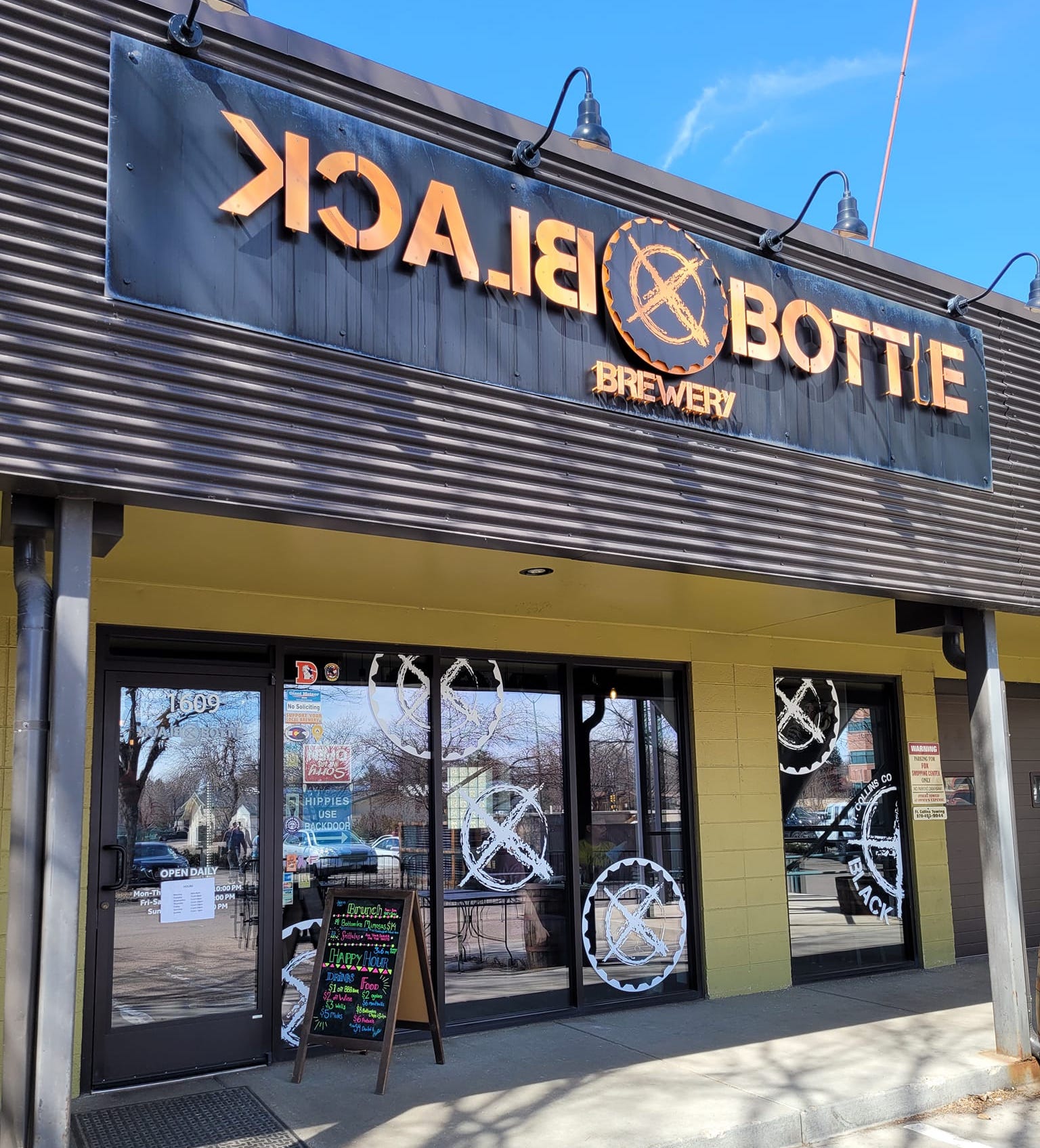 Growing up in Fort Collins, owner and brewmaster, Sean, decided to open Black Bottle Brewery after spending more than 20 years as a homebrewer. Offering staples like the Scuba Steve Underwater IPA and There Goes The Neighborhood Belgian Rye Saison, Black Bottle's Friar Chuck German Kolsch won a Bronze medal at the Great American Beer Festival.
Some of the seasonal brews are Tropical Depression Coconut IPA, Zero To Tooty Fruity Kettle Sour, Static Age Hazelnut Breakfast Stout, and a Belgian Tripel, which won a Silver medal at the Great American Beer Festival. With plenty of outdoor seating and a dog-friendly patio, some options available to eat include sliders, tacos, sandwiches, pizza, and beer cheese soup.
1611 South College Avenue | 970-493-2337 | blackbottlebrewery.com
Purpose Brewing & Cellars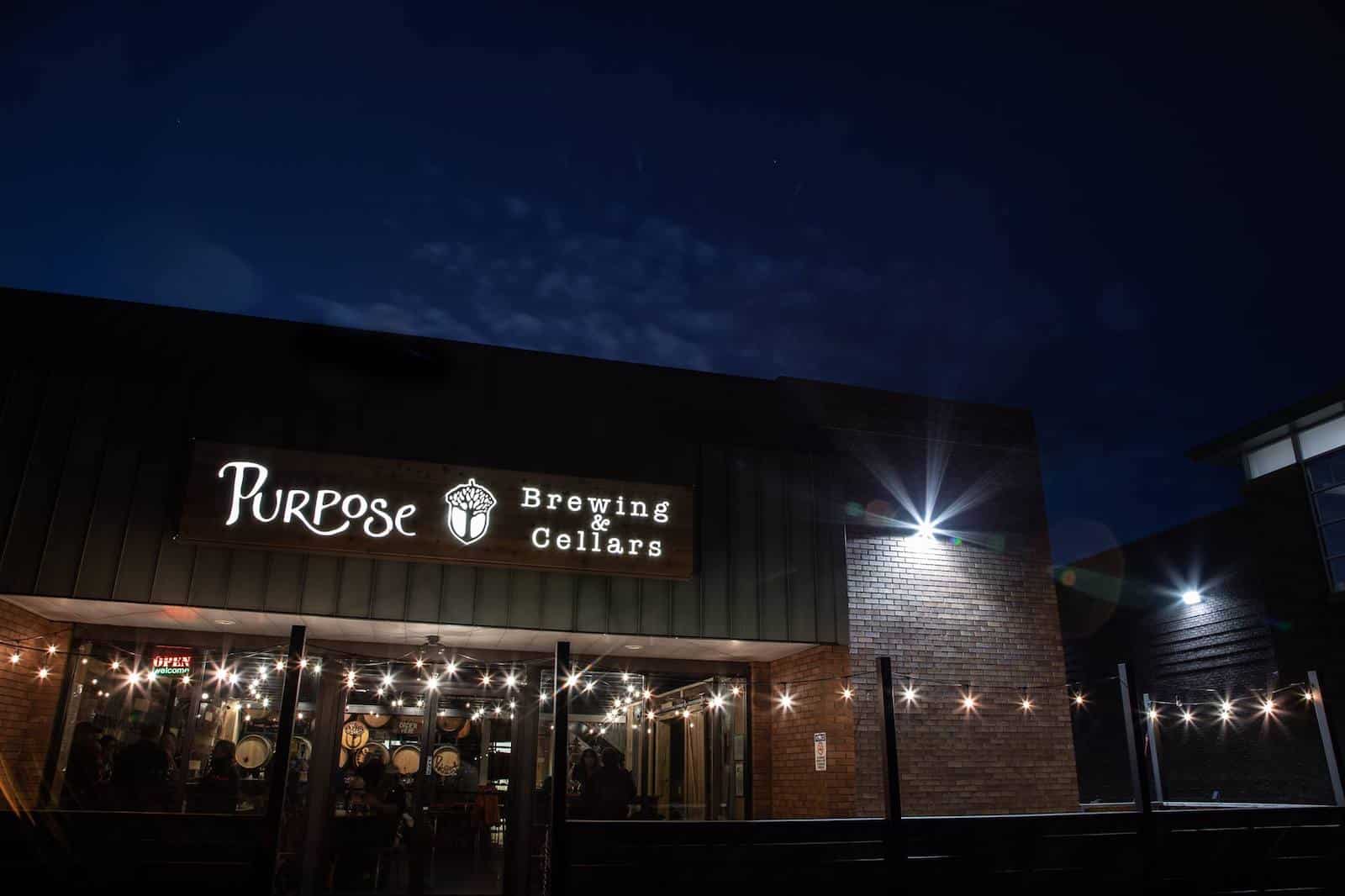 With 80 barrels of aging beer in its cellar, at Purpose Brewing and Cellars, you can enjoy the small-batch beers as a taster, a regular pour, or a flight. Some examples of a barrel-aged beer are the Smoeltrekker #081, which takes a bold sour and ages it in a Ruby Port barrel from Laws Whiskey House, while the Mason St. Lager is a crisp lager, and Treasure Trove is a light blonde IPA.
The brewery hosts live music and other unique events, including a chess tournament. Additionally, food trucks like Birreiria Doñamaria, Dill's Maine Lobster Shack, and Fork Yeah also sell items on-site. Cheese plates from The Welsh Rabbit and soft pretzels from XLVII Bakery are also available.
4025 South Mason Street | 970-377-4107 | purposebrewing.com
Obstacle Brewing and Grill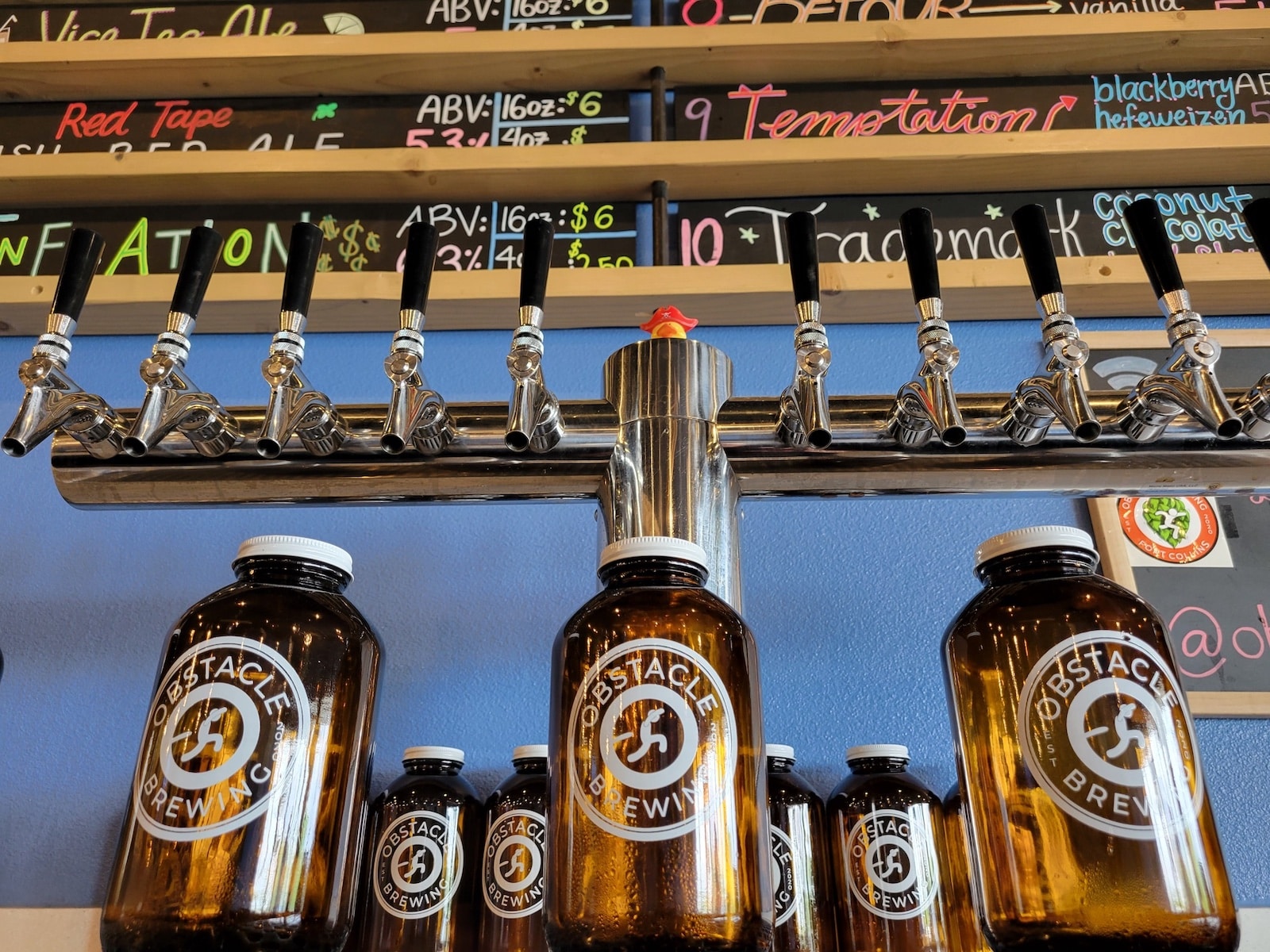 In addition to serving great beer, the goal of Obstacle Brewing and Grill is to help people overcome obstacles, as the name suggests. On Mondays, a percentage of sales is donated to support local organizations, such as Colorado firefighters and their families in need. On Tuesday, you can bring in canned food to be donated to the local food bank and receive $1 off your bill.
Another way they are having fun while doing good is by helping support local businesses by hosting various beer pairing events. Some examples of these events include a beer and cupcake pairing with Kupcake Konnoisseur, a beer and cookie pairing with Mary's Mountain Cookie, and a beer and ice cream pairing with Walrus Ice Cream.
Obstacle Brewing and Grill has a range of appetizers like fried mushrooms and pickles, hummus, spinach artichoke dip, meat and cheese boards, and even Italian nachos, topped with salami, pepperoni, tomato, and pepperoncini served with marinara sauce. Other food options are salads, toasted subs, sandwiches, and burgers.
4613 South Mason Street, D1 | 970-672-8496 | obstaclebrewing.com
Zwei Brewing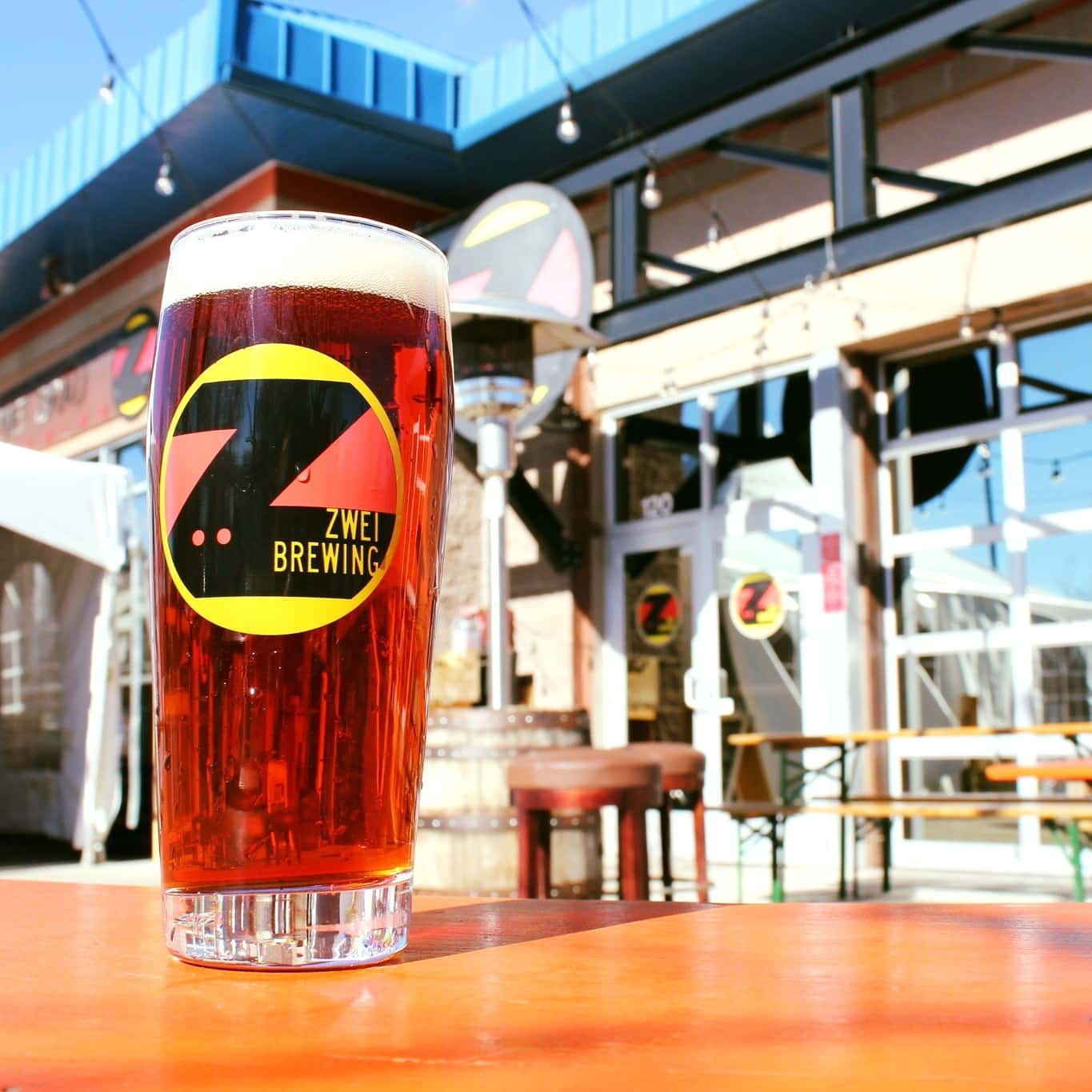 Zwei Brewing is a German-style brewery producing small batch creations. The tap room has three big screen televisions, a giant Jenga, a ping pong table, and many board games. This is a dog-friendly brewery, which provides dog bowls, potty bags, and treats if needed.
While they don't serve food, the brewery welcomes customers to bring in food from home or order from local restaurants. Rotating food trucks on-site include Southern Soul, Cosmic Dogz, Double Wide Burgers, and Fat Tomato.
Flagship beers include a Bavarian-style Pilsner, an American IPA, an Austrian-style Lager, a Munich-style Amber Lager, a Bavarian-style Wheat Beer, and a Munich-style Golden Lager. You'll also find a rotating selection of various seasonal drafts.
4612 South Mason Street | 970-223-2482 | zweibrewing.com
New Belgium Brewing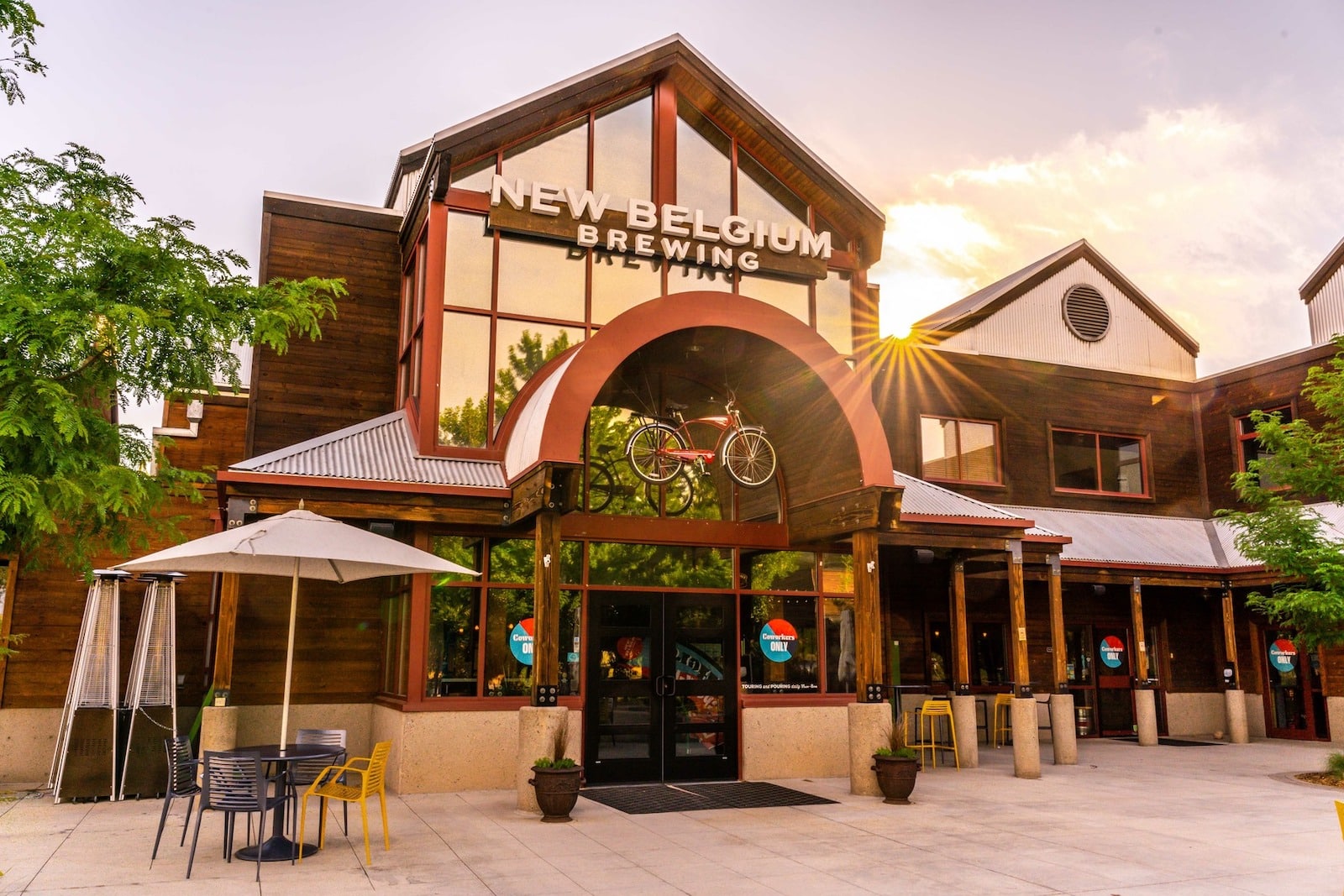 New Belgium Brewing has locations in North Carolina, California, Denver, and inside the Denver International Airport. The large family- and dog-friendly patio hosts live music, food trucks, and other events. Guests are also welcome to bring their own food.
The brewery offers a few different informative tours including the 45-minute free tour teaser with beer samples as well as the 90-minute session gives an inside look at the brewhouse, Foeder Forest and Thunderdome. A guided tasting consists of a curated flight with expert guidance through the experience.
There are many different styles available inside the taproom, the most iconic of which is their beer is Fat Tire Amber Ale. In addition to the brews, there are also hard seltzers available, too.
500 Linden Street | 888-NBB-4044 | newbelgium.com
Maxline Brewing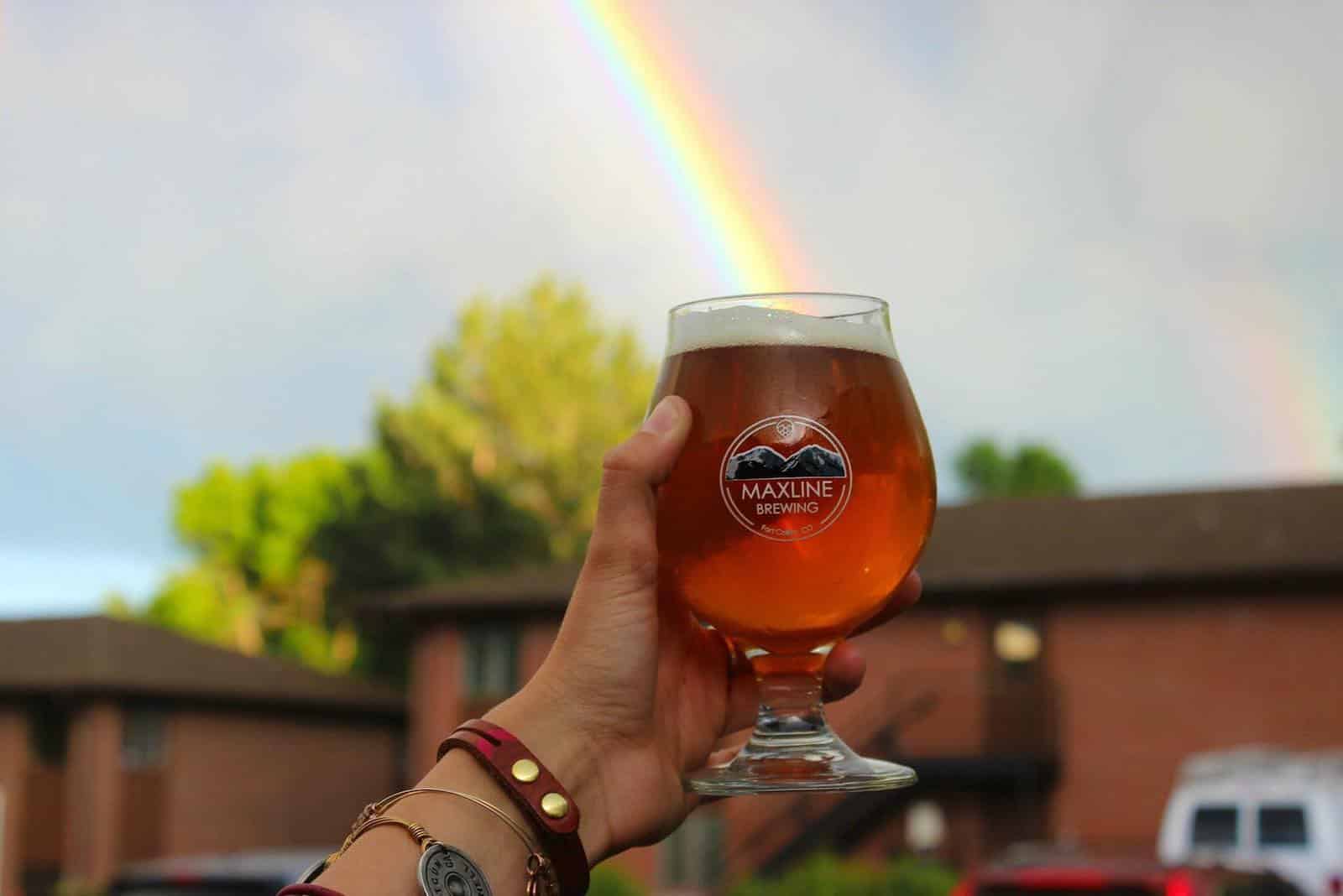 Maxline Brewing was launched by homebrewer Kevin Gearhardt and his wife Cathy Morgan. A portion of each can of beer sold benefits a local organization, including Food Bank for Larimer County, Weld Food Bank, Realities for Children, and Bounce Animal Rescue.
Having some rich flavor combinations like the Irish Red, which has flavors of cherry, bread crust, and caramel, and the Coffee Porter, boasting notes of chocolate, cherry, and coffee, other brews on tap are the Peach Mango Pale Ale, IPA, and Witbier. You'll also find rotating seasonals, such as Raspberry Basil Saison.
There are snacks available as well as local food trucks. From May through October, there's an outdoor stage with live music performances on Thursdays or Sundays (weather permitting).  Bingo is also offered on Mondays while trivia is played on Tuesdays.
2724 McClelland Drive, # 190 | 970-286-2855 | maxlinebrewing.com
Gilded Goat Brewing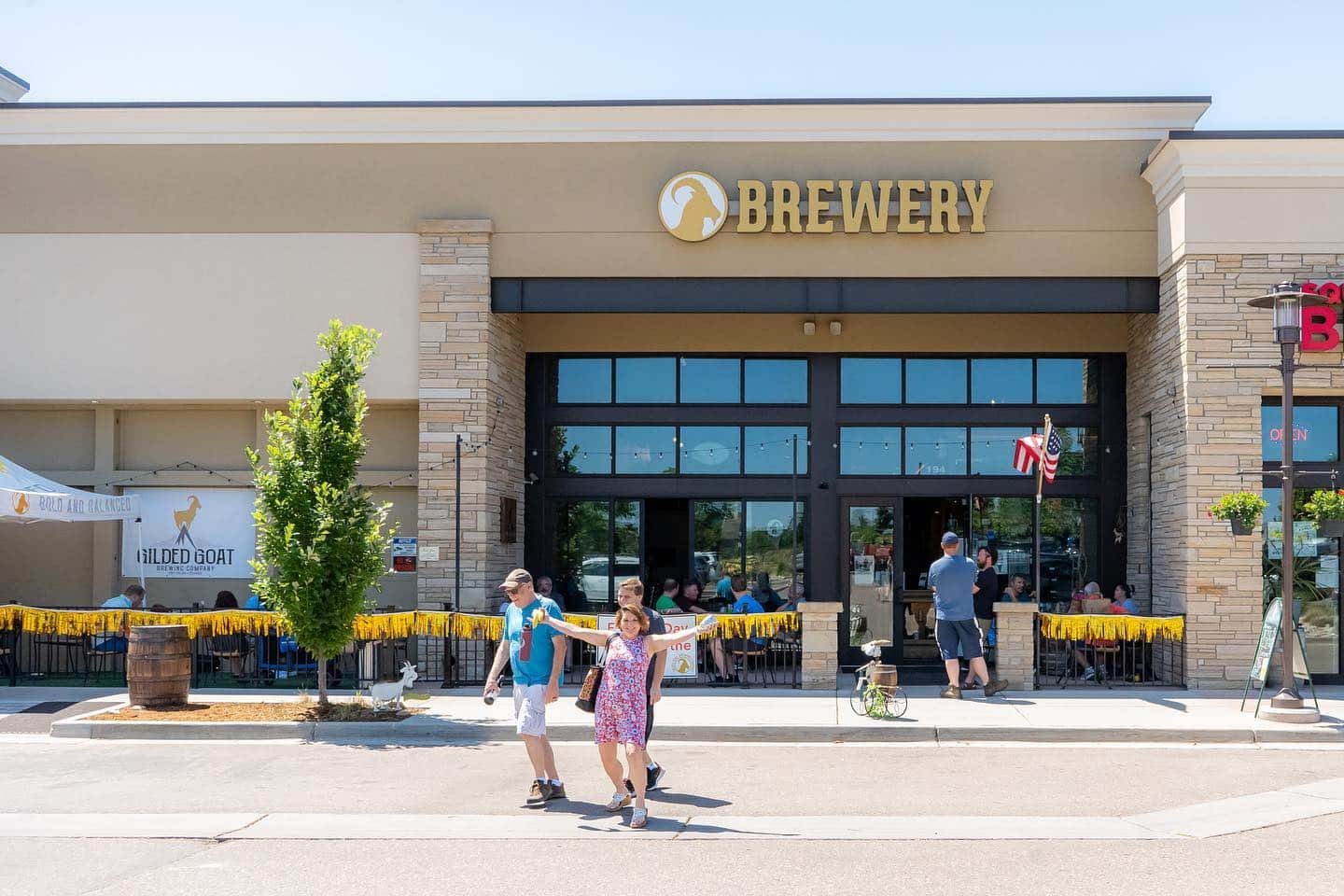 Gilded Goat Brewing has two locations­: Midtown and Downtown. The tap list at each varies and includes a rotation of specialty and standard beers. Helpful details are provided for each including the best glass style, temperature, and suggested food pairings.
A beer like the Citrus Hour American Sour Ale goes well with strongly flavored cheeses and creamy desserts with fruit, meanwhile, the Nokhu India Pale Ale is suggested with Thai cuisine, curry, and various cheeses. Bingo, live music and trivia take place here. On-site, there's an outdoor patio that's dog-friendly where you can eat some bites from local food trucks.
Midtown: 3500 South College Avenue, # 194 | 970-825-7192 | gildedgoatbrewing.com
Downtown: 132 West Mountain Avenue | 970-797-2250 | gildedgoatbrewing.com
Odell Brewing Company
Odell Brewing Company has three locations around Colorado. In addition to the Fort Collins Brewery, there's the Denver Five Points Brewhouse and the Denver Sloan's Lake Brewhouse.
Odell Brewing Company is also home to OCB Wine Project, which produces and serves wine. They are well-known for canning their wines, which makes them a convenient beverage option for camping and outdoor excursions. Since OCB Wine Project and Odell Brewing have a Communal Outdoor Dining License, you can enjoy either a beer or a wine in the outdoor area.
The Fort Collins location has daily food trucks, non-alcoholic options, beer flights and is dog-friendly. Depending on the night of the week, you can also catch live music here.
800 East Lincoln Avenue | 970-498-9070 | odellbrewing.com
Crooked Stave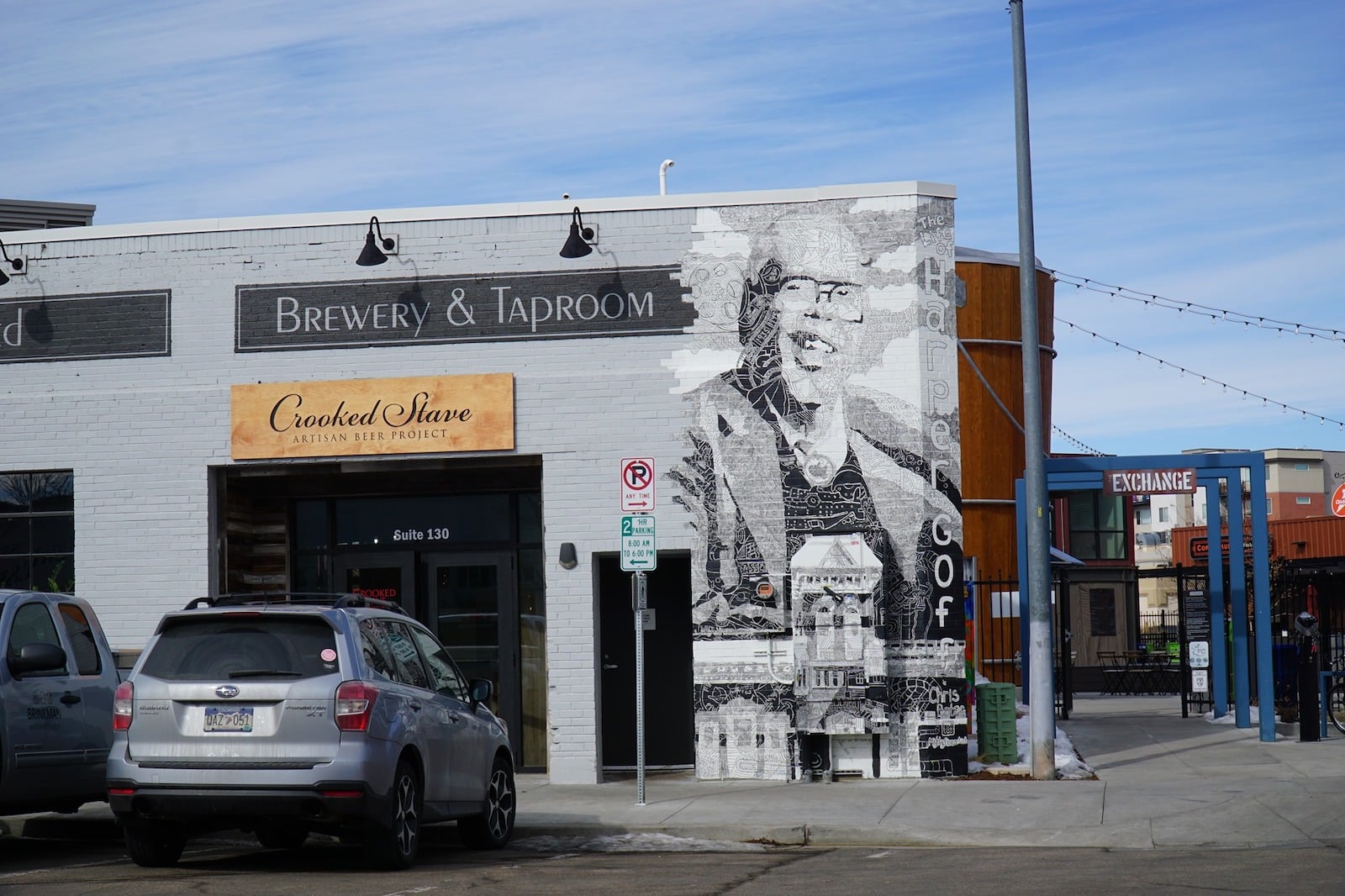 Crooked Stave was founded in Denver in 2010. When it was time to expand, Fort Collins was chosen as the second location. Keep in mind the tap list differs. In addition to the Core Series, there are seasonal beers, a Cellar Series, and the Petite Sours, which are sours aged in oak barrels.
The Nightmare on Brett Sour Cherry is a Dark Sour Ale that was aged in Leopold Bros. Whiskey Barrels along with Colorado Montmorency Cherries. The Fort Collins location hosts yoga, bingo, cornhole, live music, and trivia. You'll also find expert-led educational events on beer. Some previous sessions included beer sensory and diving into what makes a sour beer sour.
225 Pine Street | 970-999-5856 | crookedstave.com
Horse & Dragon Brewing Company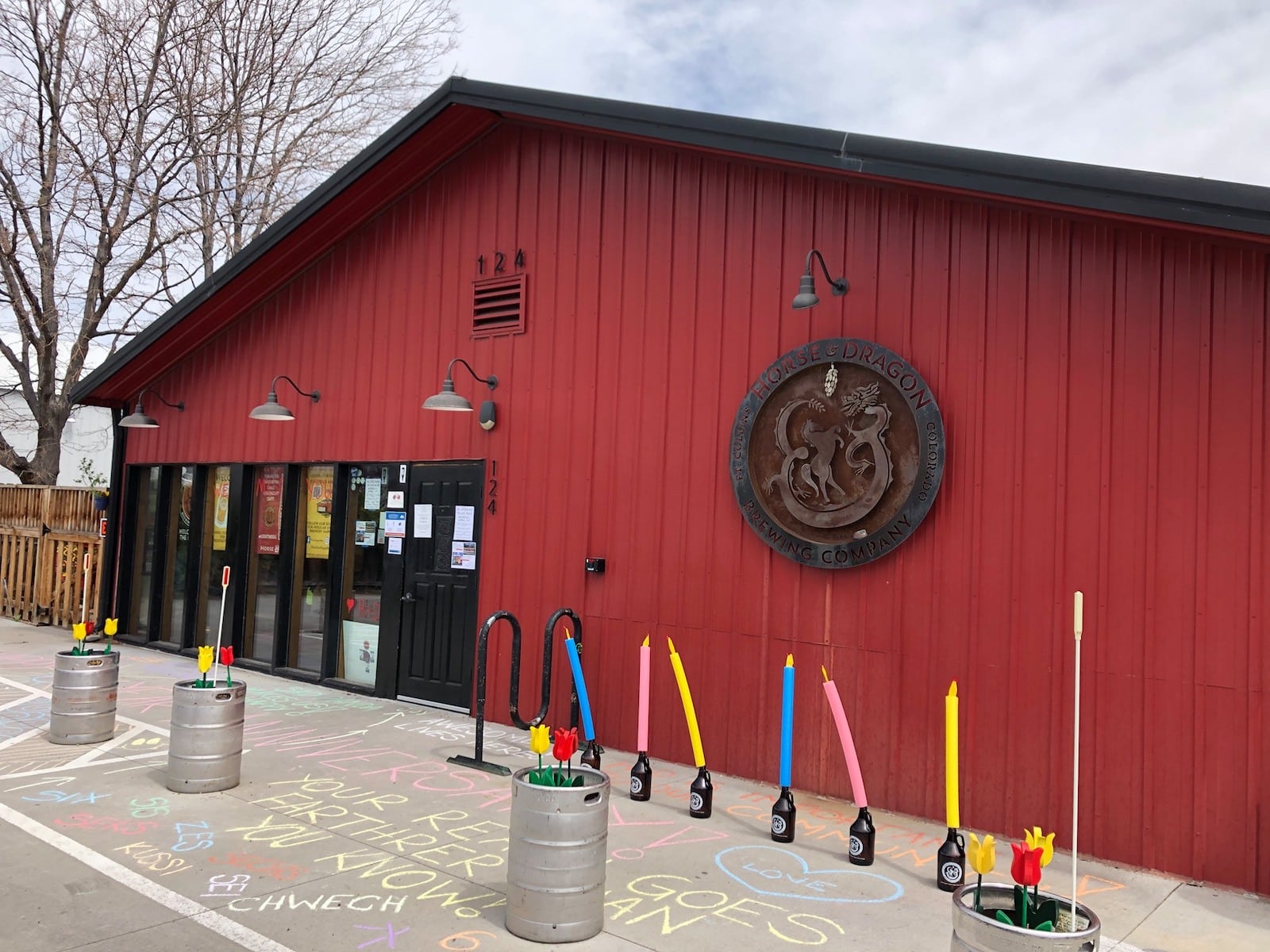 In addition to making great beer, Horse & Dragon Brewing Company make it a priority to reduce its negative impact on the environment. This includes being an EPA Green Power Partner business, offsetting 100% of their energy usage from wind power.
You'll find around 12 beers on tap which include the Peach Kolsch-style, Czech-style Pilsner, Hazy IPA, Raspberry Lemon Kettle Sour, and Pineapple Ginger Lager. Adventure on IPA is another great option for hop enthusiasts and adventure lovers while the Beach Tier Easy IPA is described as an easy-drinking session fruity IPA.
124 Racquette Drive | 970-689-8848 | horseanddragonbrewing.com
Stodgy Brewing Company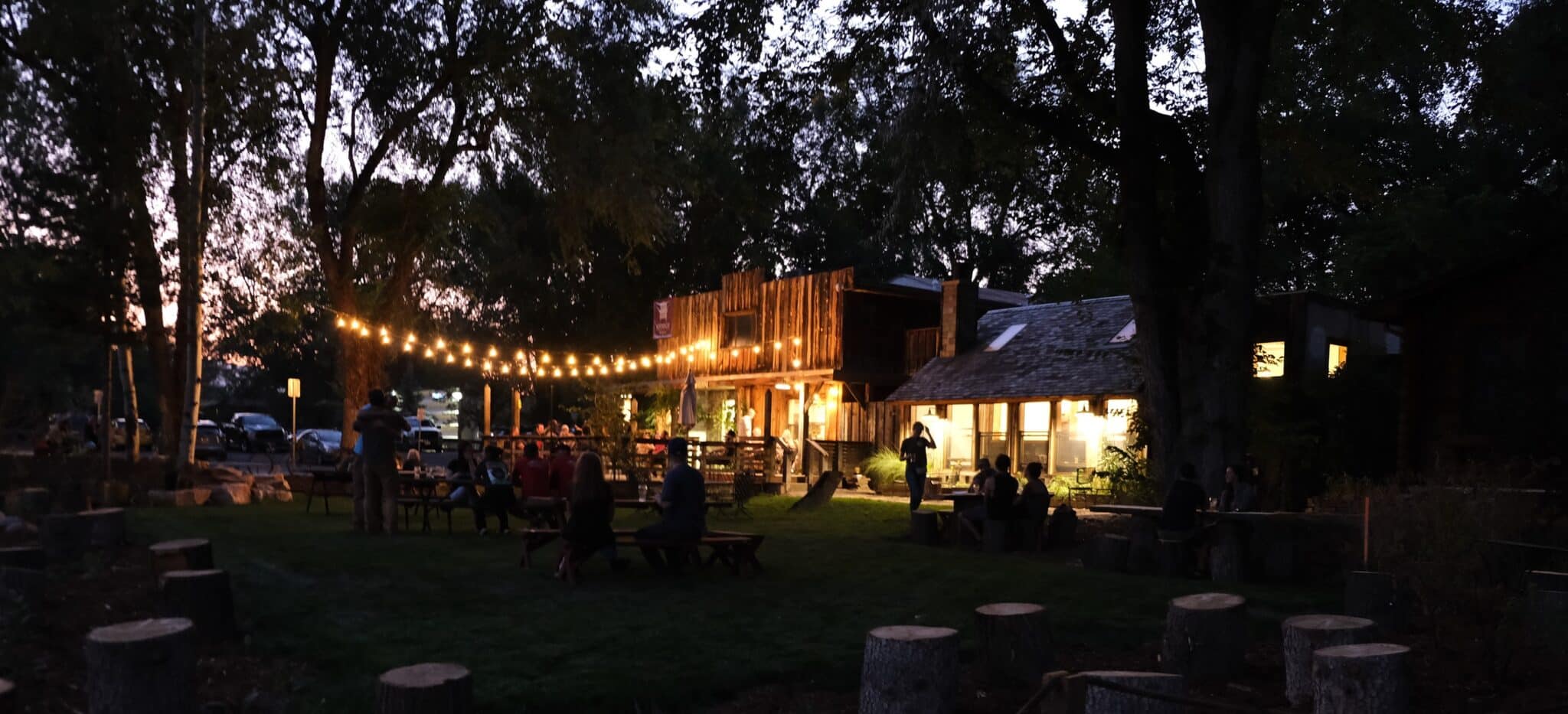 Stodgy Brewing Company is located in Northwest Fort Collins. Many of the beers are made with local malts, hops, and other local ingredients. Project Pizza, WD Famwiches, The Sweaty Moose, and Shell on Wheels are some of the food trucks that may make an appearance here.
Beer styles include American Lager, New Zealand Pils, Mexican Lager, Hoppy Farmhouse, Juicy Pale Ale, Imperial Stout, and Scottish Ale. There's a spacious outdoor seating area. Dogs are welcome both inside and out.
1802 Laporte Avenue | 970-232-9702 | stodgybrewing.com
Equinox Brewing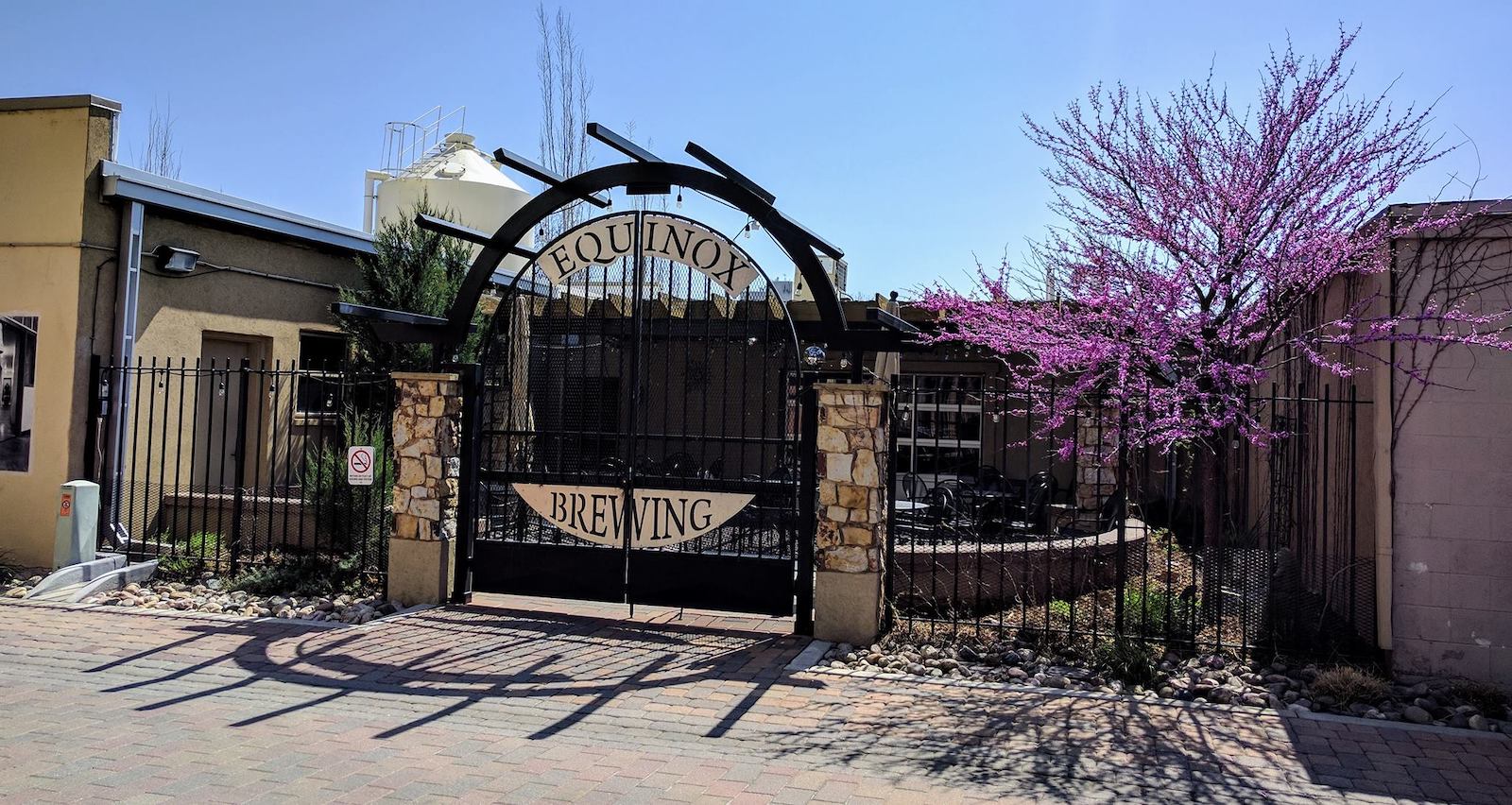 Part of the goal of Equinox Brewing is to create a great community place that facilitates good conversation. This means no televisions in the brewery, a comfortable beer garden, and live music on the weekends. There are about a dozen or so beers on tap at any given time including the Sunrise Golden Ale, Space Ghost IPA, and Pedal Power IPA, to name a few.
Equinox Brewing's Eclipse Brown won a Silver medal at the Great American Beer Festival while the Super Nova Imperial Pale Ale is one of their first beers produced. There's moderate bitterness with citrus and pine aromas.
133 Remington Street | 970-484-1368 | equinoxbrewing.com
Rally King Brewing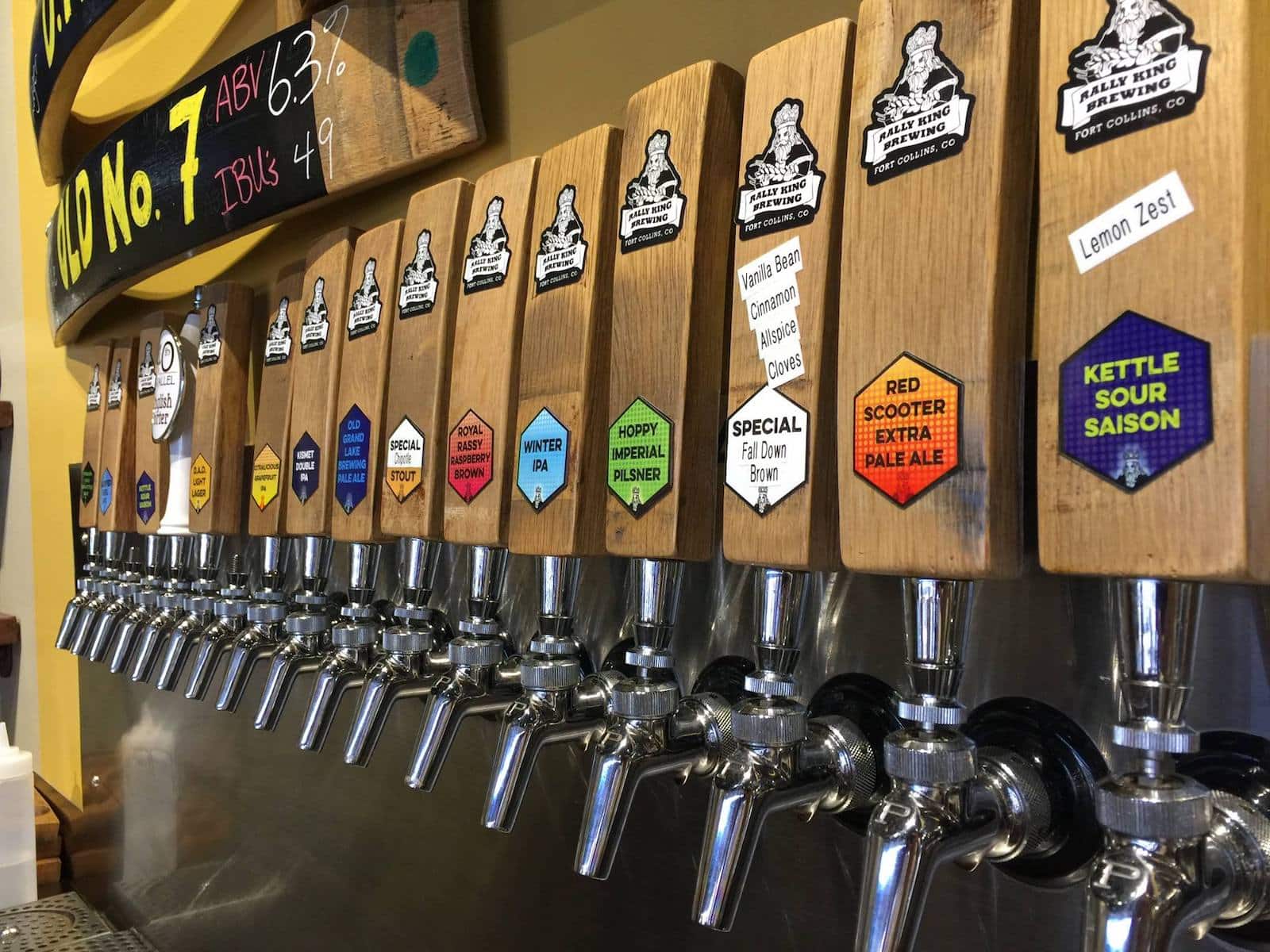 Rally King Brewing is owned by Michelle and homebrewer Matt. After Matt received a kit to make his own beer, he started homebrewing, winning more than 80 awards for his beer within three years.
At Rally Kings, there's an Oatmeal Stout infused with chipotle peppers from Old Town Spice Shop and another Oatmeal Stout infused with peanut butter and Nuance Chocolate cacao nibs. Other beers include a Vienna Lager, Hefeweizen, Grapefruit IPA, Red Ale, and Scottish Ale.
If you have a specific sporting event you're looking to watch, they will turn it on their big screen television. The outdoor patio is dog-friendly. For those bringing kids, there are also non-alcoholic beverages available.
1624 South Lemay Avenue, #4 | 970-568-8936 |  rallykingbrewing.com
Intersect Brewing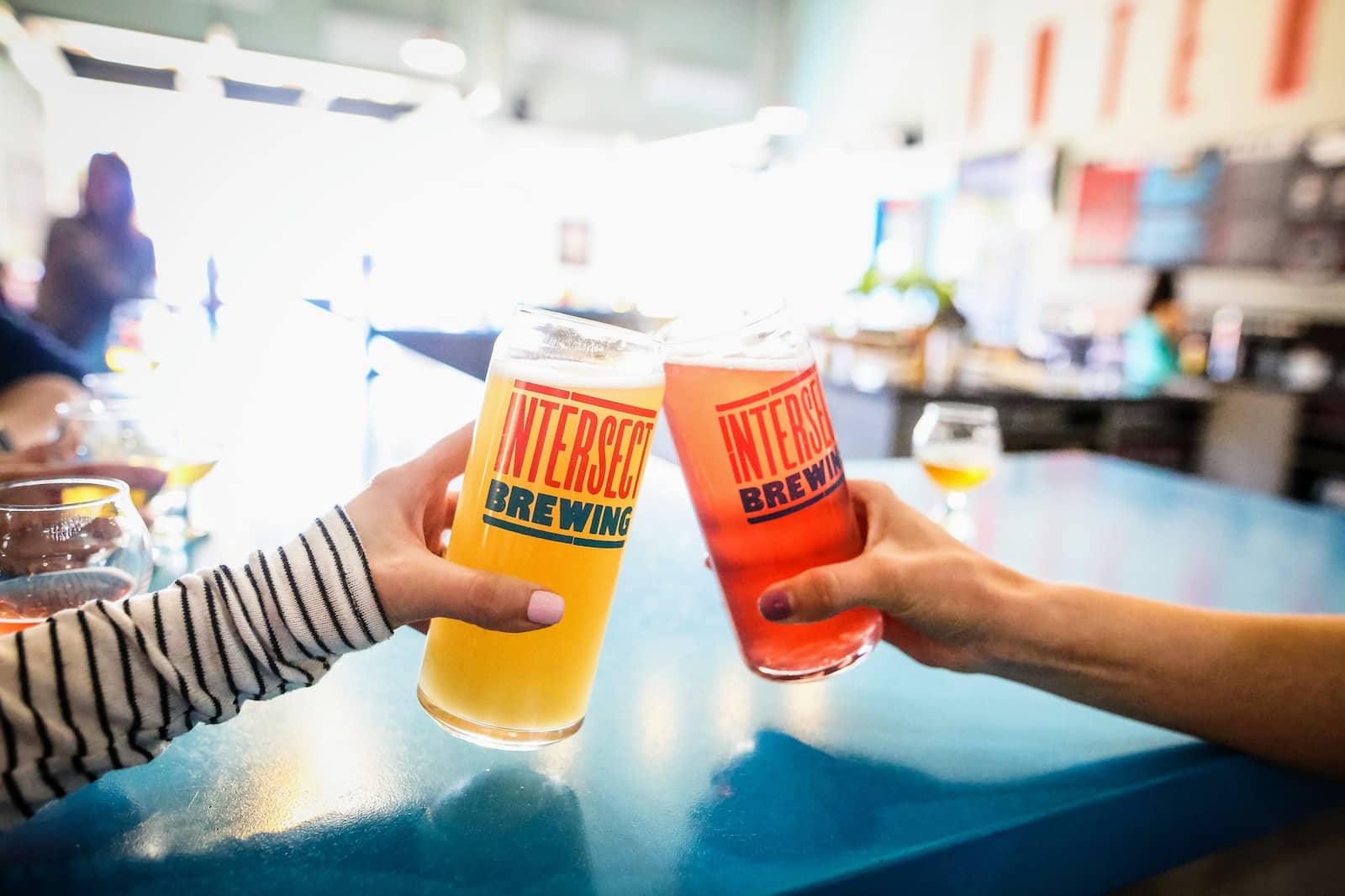 Intersect Brewing is a family-owned brewery serving a wide variety of beer styles. There's a large dog-friendly outdoor patio area as well as a welcoming taproom, both of which are available for private parties. Some of the beer styles you might see include  Black Rye IPA, East Coast IPA, American Pale Ale, Milk Chocolate Stout, English Brown, and Gose.
For food, they partner with local restaurants, including Pizza Casbah, On Tap Kitchen, and Rocky Mountain Salsa and Dip. For anyone looking for an alternative beverage, there's a variety of wines served, as well as cider, hard seltzer, kombucha, and soda. Previous events have included trivia nights, bingo, and even a gingerbread house decorating contest around the holidays.
2160 West Drake Road, Suite A-1 | 970-682-2041 | intersectbrewing.com
DC Oakes Brewhouse & Eatery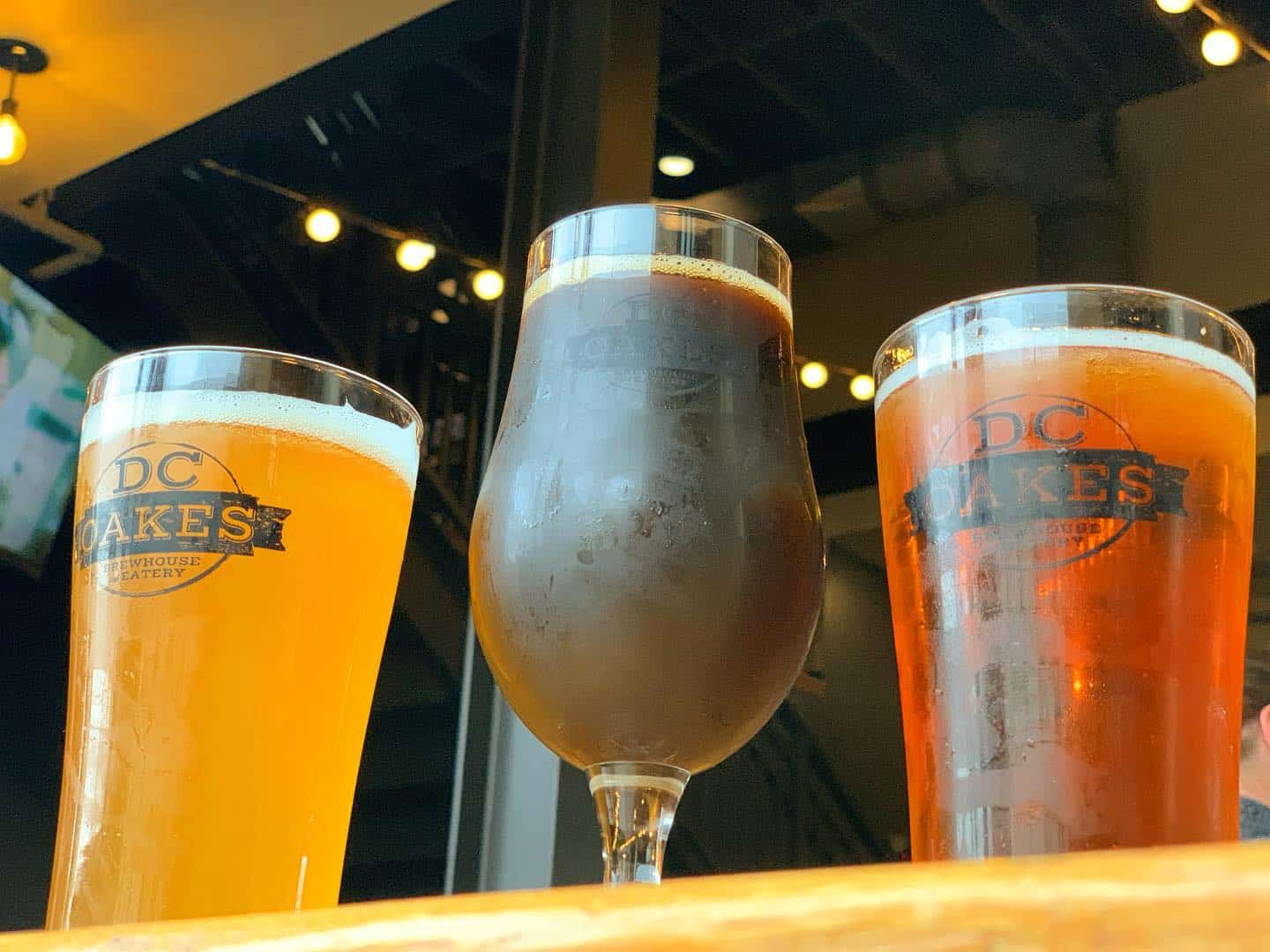 DC Oakes Brewhouse and Eatery serve both their own well-made brews as well as rotating taps from other breweries. A few of their own creations include a Pilsner, Coconut Almont Porter, India Pale Ale, Mexican Lager, and Belgian Wit. There are shareable items, such as crispy brussels sprouts, crispy calamari, black bean hummus, and spinach artichoke dip.
In addition to sandwiches, salads, and burgers, there are larger plates, too. Some examples of these are beer-battered cod with French fries, a smothered steak burrito, a gourmet sausage platter, and pan-seared salmon.
You can even build your own mac n' cheese here. Cavatappi pasta and a cheese sauce is the base, and you can opt for add-ons for an additional cost – lobster, buffalo chicken, jalapeno, mushrooms, and broccoli.
3581 Harmony Road, # 110 | 970-286-2076 | dcoakesbrewhouse.com
Snowbank Brewing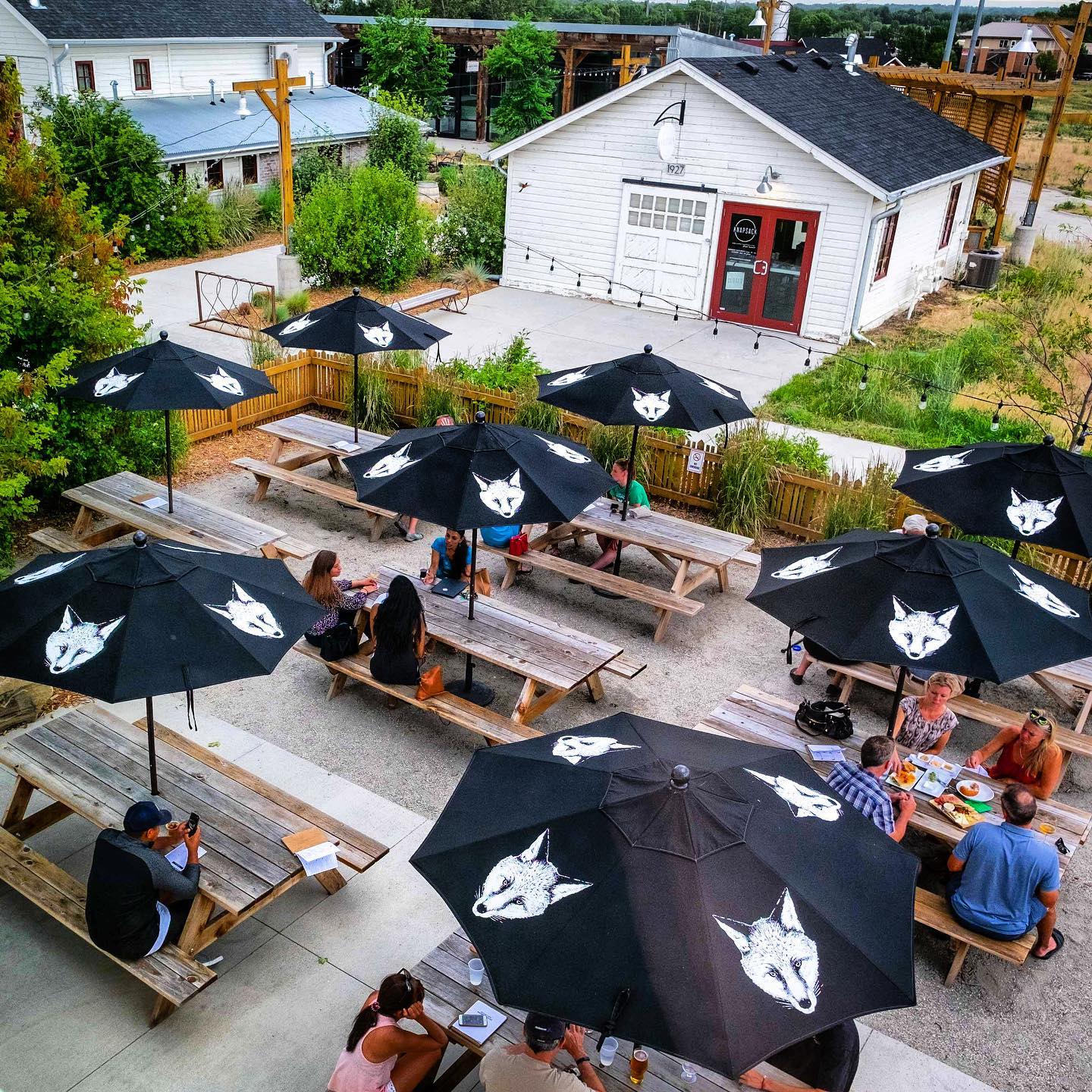 Launched by a group of dedicated homebrewers, Snowbank Brewing's flagship beers include Apres Ski Pale Lager with lime and sea salt, Cranknbrew Pale Ale infused with coffee, Colorado Red American Amber Ale, and 46 ½ American Stout.
On-site, you can sample various small-batch and limited-release beers like the Japanese Rice Keller Lager and the Chocolate Dipped Cherry Stout which is infused with Chana cocoa nibs from Nuance Chocolate and cherries.
Leashed, friendly dogs are welcome both inside the tap room as well as on the outdoor shaded patio. The brewery is also family-friendly with many board games. Food trucks are often on-site on the weekends, but customers are also welcome to bring their own food or order from local restaurants.
225 North Lemay Avenue, Suite 1 | 970-999-5658 | snowbank.beer
Jessup Farm Barrel House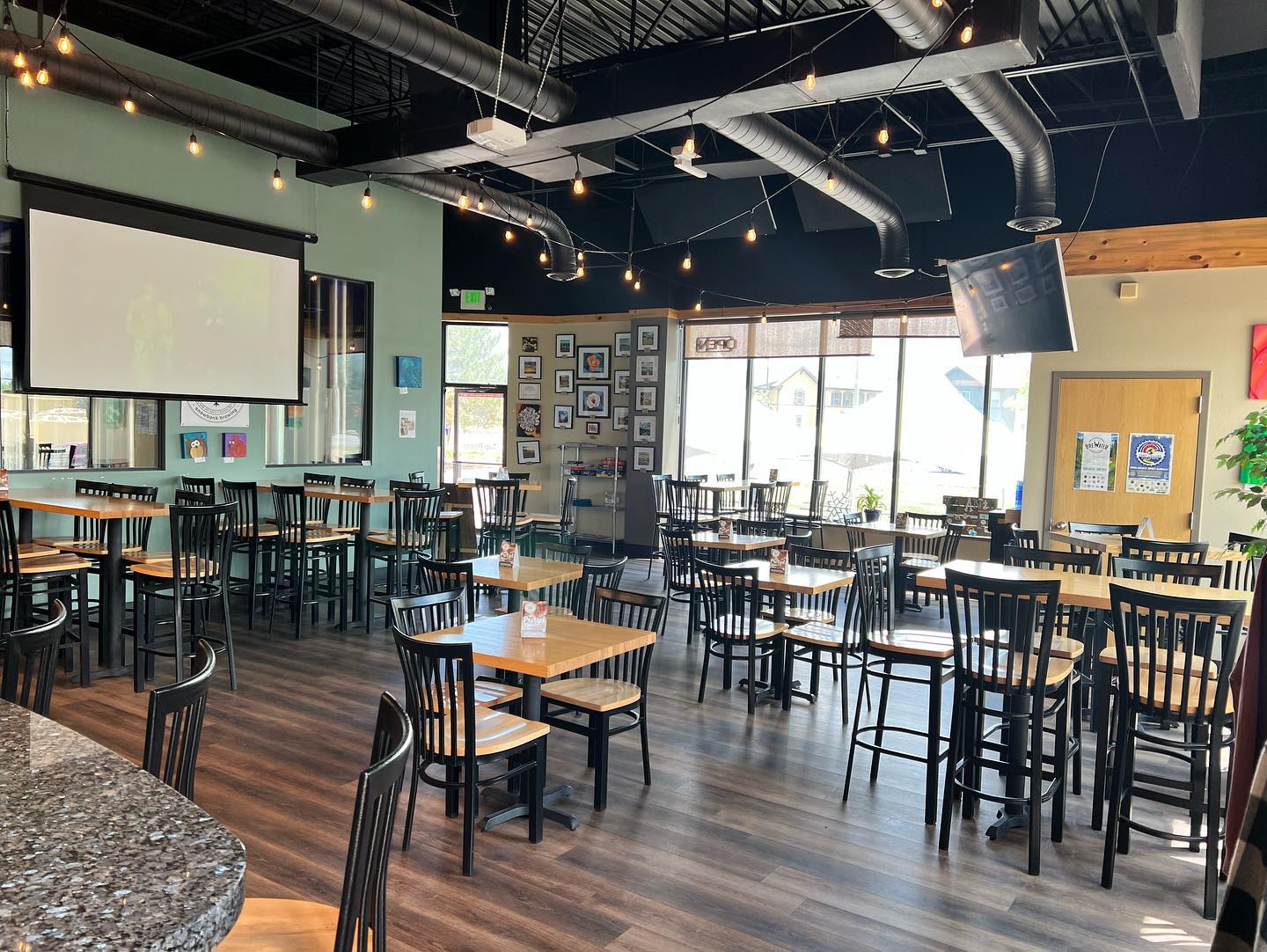 Jessup Farm Barrel House offers 16 beers on tap, available to enjoy in a flight or pint as well as in a crowler and growler. Brewer Jeff Albarella graduated from the Siebel Institute's World Brewing Academy and has earned a Gold Medal at the Great American Beer Festival for his European-Style Dunkel Lager.
Dogs are welcome on the patio and directly supervised children are welcome both inside the taproom and outside. Guests are welcome to bring their own food as well. There are a large variety of beers available, including several barrel-aged beers. Tequila Train Delay is a Pale Ale aged in tequila barrels, with fresh lime, lemon, and orange peel. Wood Knot is a stout aged in Old Elk bourbon barrels.
1921 Jessup Drive | 970-568-8345 | jessupfarmbarrelhouse.com
Funkwerks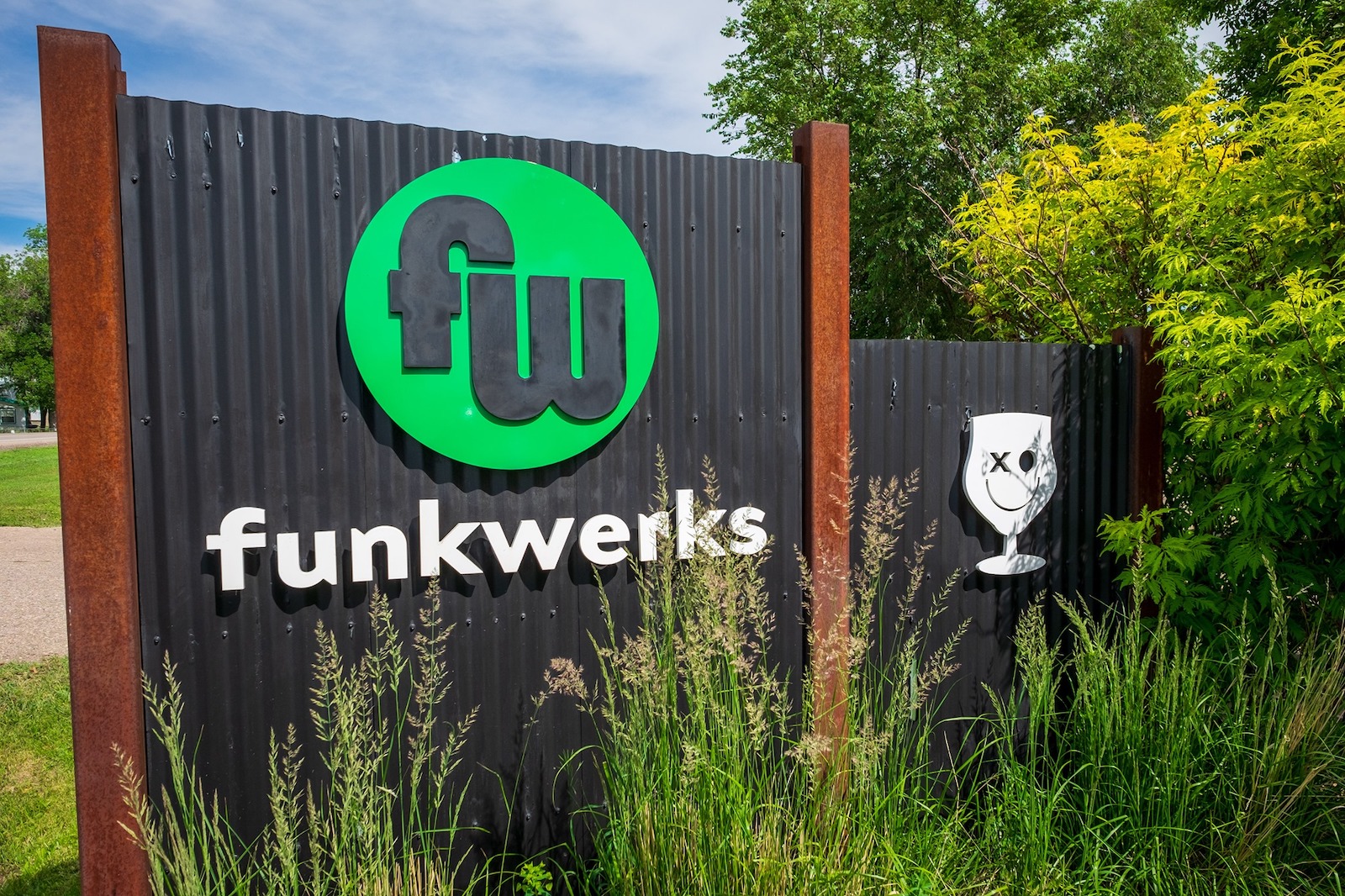 Funkwerks is a brewery that has primarily produced Sours and Saisons, but there are other styles available here, too. Winning  awards at the World Beer Cup, Great American Beer Festival, and Festival of Wood and Barrel-Aged Beer, you'll find Boutique Beers, Barrel Beers, and year-round brews, including Tropic King Imperial Saison Ale and Raspberry Provincial Sour Ale with raspberries.
There are a variety of pre-designed flights to sample a few different styles. Snacks are available, such as mild or spicy salsa cream cheese dip served with tortilla chips, popcorn, potato chips, trail mix, hummus with pita chips, and cheese and crackers with jam. Outside food or food that's delivered is also welcome. Moreover, leashed dogs are allowed on the patio or inside the taproom.
1900 East Lincoln Avenue, Unit B | 970-482-3865 | funkwerks.com
Mythmaker Brewing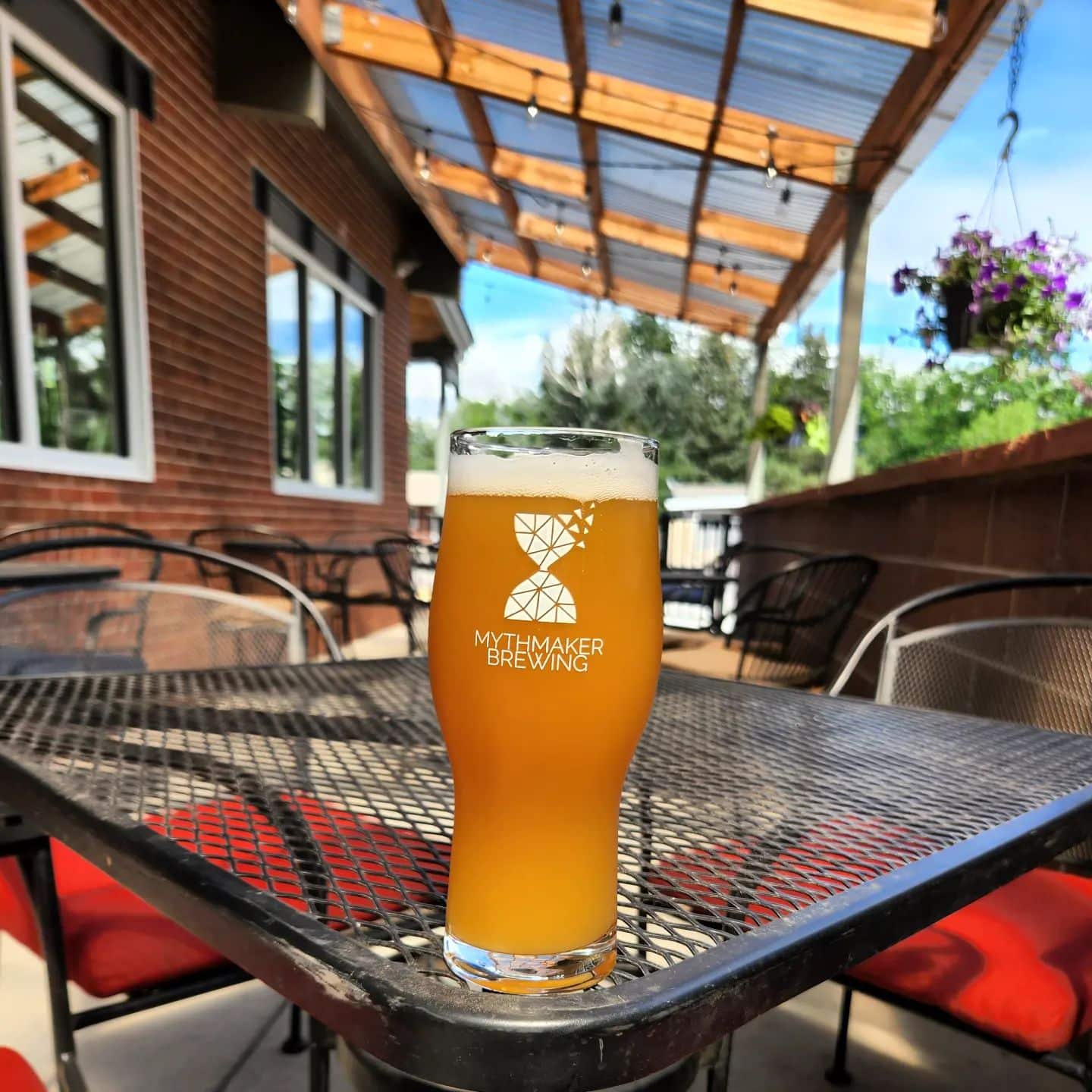 Mythmaker Brewing brews small-batch beers, within seven barrels or less. This allows for drinking the freshest beer and trying many new options. Rye Pale Ale, American Pale Wheat, New England IPA, Imperial IPA, and a Stout are just a few of the varying styles you can find on tap here. Outside food is always welcome, and there are visiting food trucks on some days.
Additionally, there are some locally produced snacks, such as Denver Chip Company chips, Boulder Canyon chips, and Rocky Mountain Salsa. On the outdoor patio, you'll find covered tables. Dogs are welcome on the patio or inside the taproom. There are also non-alcoholic beverages, including root beer and LaCroix sparkling water.
1035 South Taft Hill Road | 970-666-4418 | mythmakerbrewing.com
SweetWater Brewing Company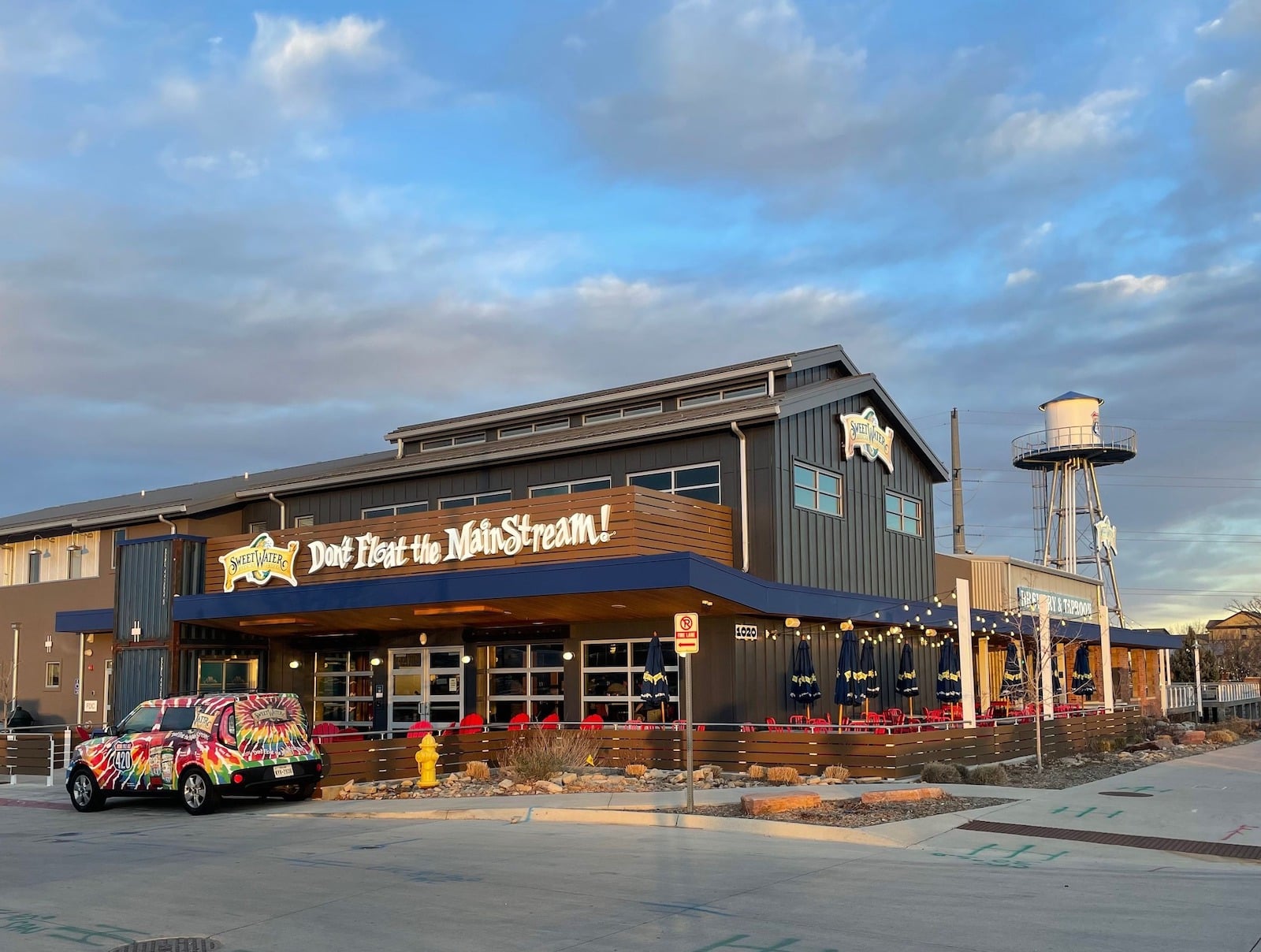 SweetWater Brewing Company has several locations, including an Atlanta brewery and a location in Hartsfield-Jackson Atlanta International Airport. Local to Colorado, you can find SweetWater at the Fort Collins brewery as well as within Denver International Airport.
Appetizers and sides include fries served with beer mustard or other sauce options, beer-battered fried pickles, nachos, and wings. There's also a variety of tacos, burgers, and sandwiches, such as the black bean veggie burger or Baja shrimp sandwich.
Some of the beers you might find on tap include 420 Extra Pale Ale, Blue Wheat Ale with blueberries, or Broken Coast Lager. For non-alcoholic options, soda and lemonade are available.
1020 East Lincoln Avenue | 970-658-3894 | sweetwaterbrew.com
Hello Brew Co.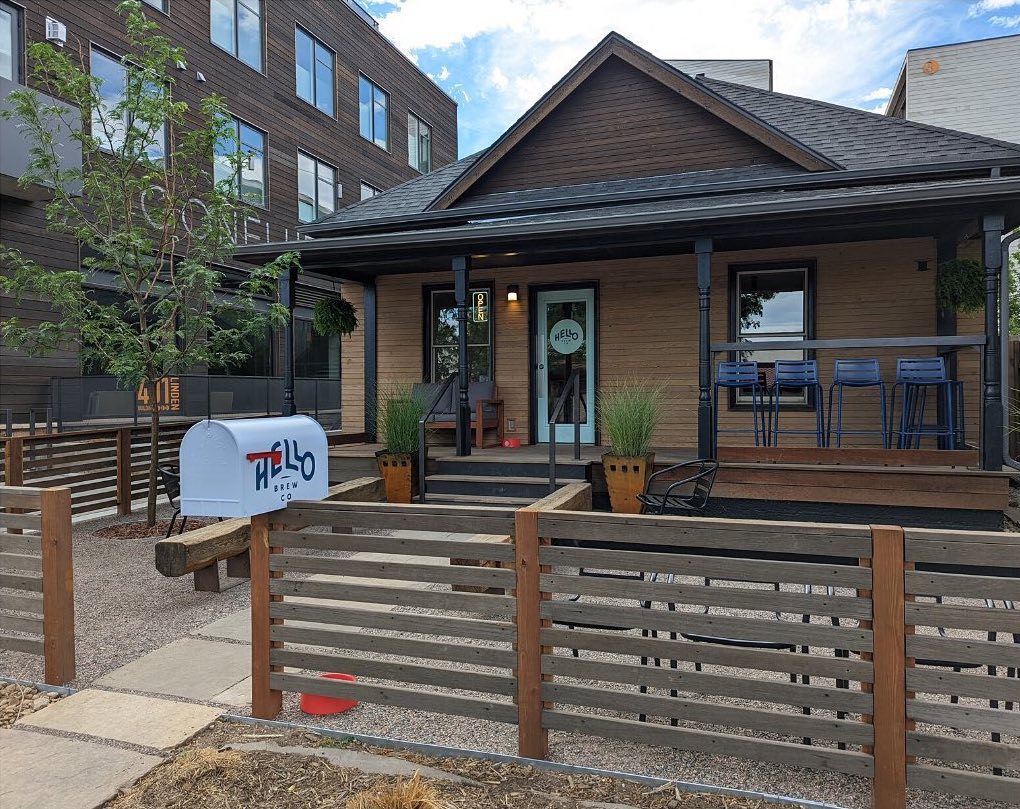 Hello Brew Co. is one of the newest taprooms to hit the city, originally from Washington. The brewery is now located in the River District of Downtown Fort Collins. It's owned by Ryan Maliski and Christine Luckasen, who is from Fort Collins.
Located in a 118-year-old house, the space has a rich history. There's plenty of outdoor seating, where dogs are welcome as well. You can expect to find hop-forward beers produced here. One example is the Jessie IPA, which is an IPA brewed with Kveik yeast.
405 Linden Street | 970-792-9862 | hellowbrewco.com
BJ's Restaurant & Brewhouse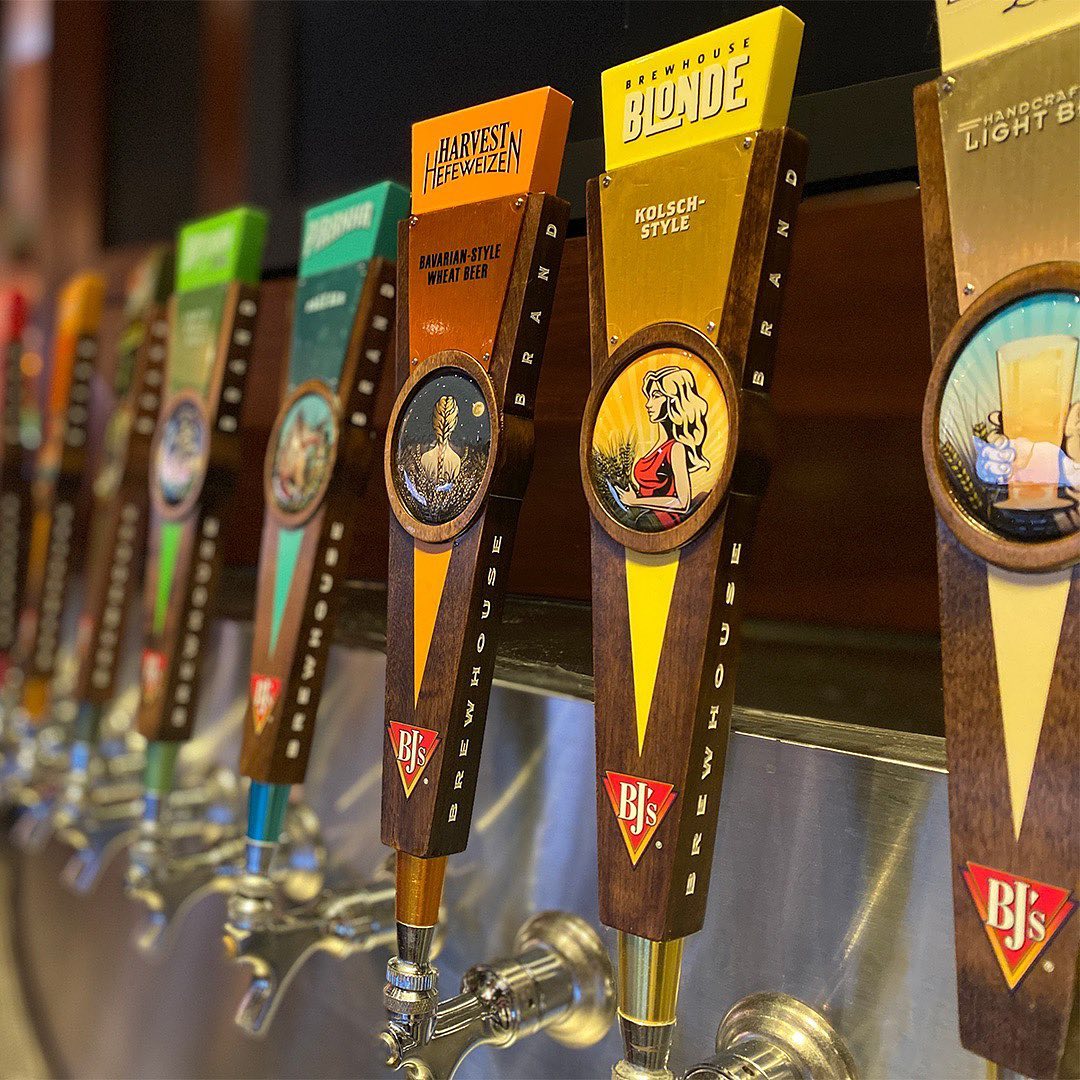 BJ's Restaurant & Brewhouse has several locations in Colorado, including one in Fort Collins. You'll find a large food menu, alternative drink options, and a variety of beers. Classic pub grub includes wings, loaded nachos, crispy potato skins, sliders, and spinach artichoke dip for starters. For the main, choose between burgers and fries, sandwiches, tacos, and even some pasta dishes.
There are daily happy hour specials, offering a deal on specific appetizers and drinks. One of the fan-favorite dishes is the deep-dish pizzas. Build your own or opt for a signature pie, such as the veggie with mushrooms, black olives, seasoned tomatoes, onions, and green bell pepper.
2670 East Harmony Road | 970-282-3700 | bjsrestaurants.com
With a list like this, it can be hard to choose which brewery to visit in Fort Collins. Fortunately, whether you're looking for a particular style, tasty food to enjoy your beer with, or an outdoor brewery that's dog friendly, you will certainly find a good match.