There are plenty of reasons to visit Colorado Springs – the breathtaking views at Garden of the Gods, Pikes Peak, and the famous The Broadmoor hotel, to name a few. There are also many wineries nearby the region, as well as great places to grab a freshly made cider or mead.
Wineries close to Colorado Springs include one that offers an eclectic food menu, one where you can make your own wine and even an award-winning winery started by Benedictine monks. There are also locally made cider available as well as mead makers, producing honey wine.
Please note: Wineries can change operating hours and the wine list regularly, so be sure to visit their website and confirm before visiting. Some wineries may also require a reservation for tastings. 
The Winery at Holy Cross Abbey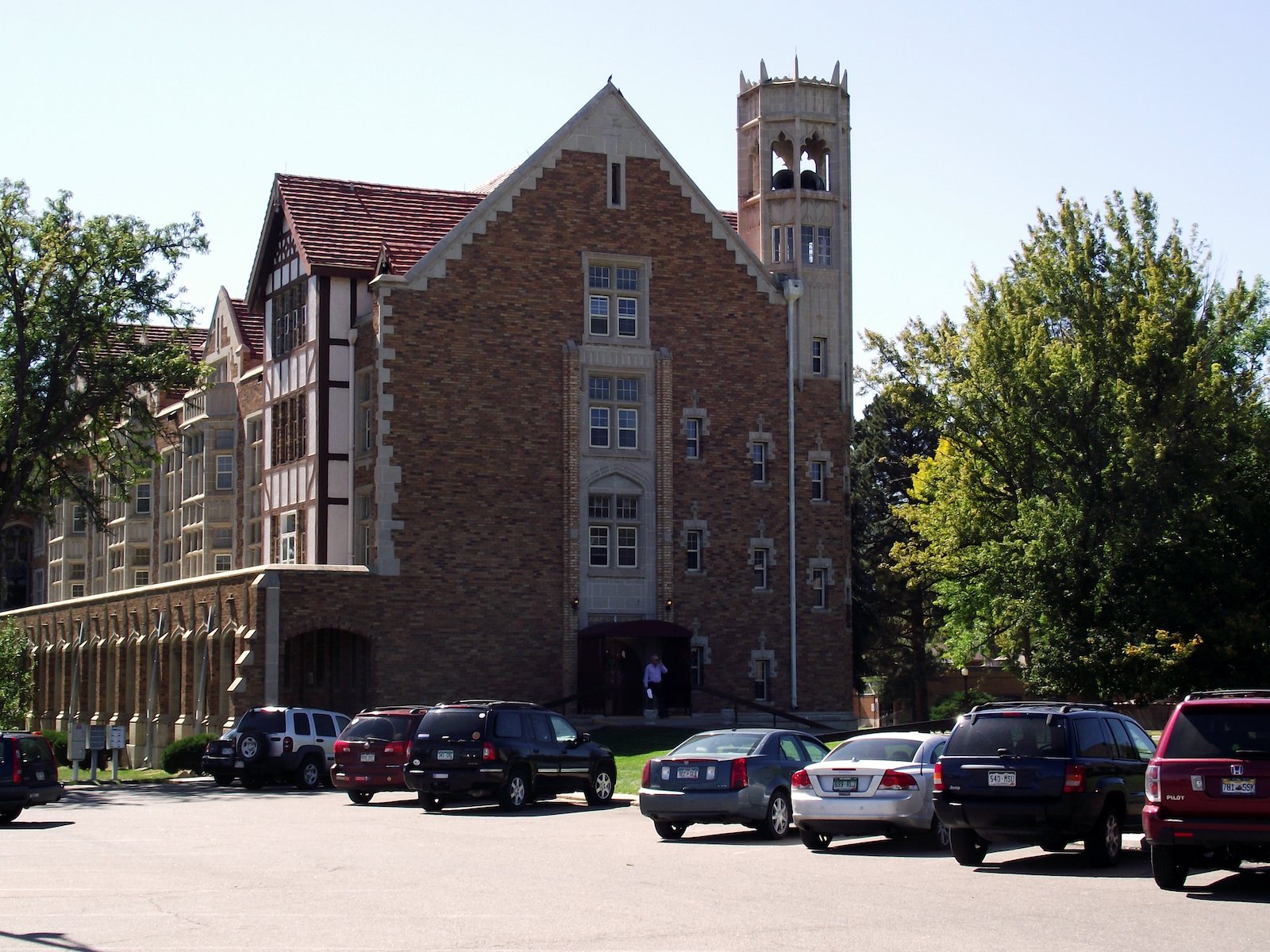 The Winery at Holy Cross Abbey began in 1886 when two Benedictine monks came from Pennsylvania to establish a monastery and attempts at establishing a winery. It wasn't until 2000 that twenty monks turned to a professional viticulturist to begin producing wines there.
The wines produced have won more than 100 awards and medals in various international wine competitions, including Winemaker Challenge International Wine & Spirits Competition, San Francisco International Wine Competition, Tasters Guild International and Colorado Governor's Cup.
Guests can choose to bring their own food to the winery and picnic on the lawn with bottle service, bringing along their own blankets and chairs as well. An on-site gift shop has wine and cook, books as well as olive oil and balsamic vinegar.
Vino Colorado Winery & The Sweet Elephant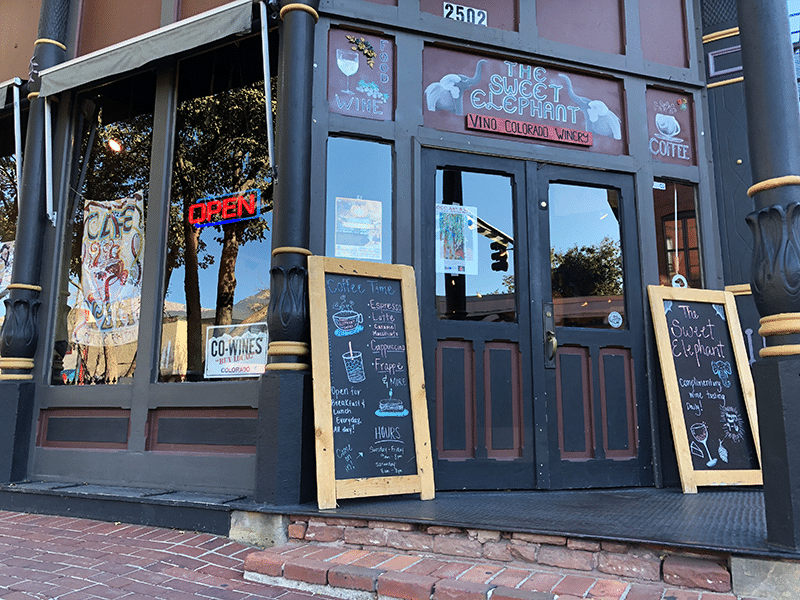 Since 2014, Vine Colorado Winery & The Sweet Elephant has been producing a variety of wine blends, both red and white, as well as local Colorado fruit wines. There's an eclectic list of red wines available– Pinot Noir, Merlot, Cabernet Sauvignon, Tempranillo, Cabernet Sauvignon, Malbec, Syrah and blends.
The Colorado White is a blend of Pinot Grigio, Sauvignon Blanc, Chardonnay and Moscato. The winery also makes both a red and white sangria blend. Peach, Apple, Blueberry, Pear, Cherry and Plum are used in some of the fruit wines offered.
The café portion of the location serves a variety of wine-friendly dishes to accompany the wine, including bread and oil, a charcuterie board, sandwiches, salads and flatbread. For those visiting earlier in the day, breakfast sandwiches, breakfast burritos, fresh pastries, locally made coffee and a quiche of the day is available to enjoy.
There is also a private space available that can host up to 50 people for events and parties.
D'Vine Winery
D'Vine Winery is located in the historic Spa Building in nearby Manitou Springs. Guests can select wines from a vast tasting menu or enjoy a glass of an array of wines. You can even rent out the winery for an event.
The full-bodied Barbera has flavors of robust plum, and the light-to-medium-bodied Pinot Noir has an aroma of black cherry. Merlot, Tempranillo, Malbec and Sangiovese are a few other reds offered.
White wines include a straw-colored Pinot Grigio and a Chardonnay. A Green Apple Riesling, Peach Chardonnay, Strawberry White Zinfandel and a Blackberry Merlot are some of the sweet fruit wines made here.
The winery also offers an opportunity to make your wine and create a custom blend, complete with a personalized label. It's also an option to host a private wine tasting party with a selection of a flight of six wines.
Monte Cervino Urban Winery
Monte Cervino Urban Winery is set to open in the Spring of 2022 near Downtown Colorado Springs. The winery currently is operating in Boxing Brothers Ciderhouse.
The Little Red is their bold wine blend with California wines with notes of blackberry and mocha. The wine is aged in Colorado whiskey barrels.
Drekar Meadery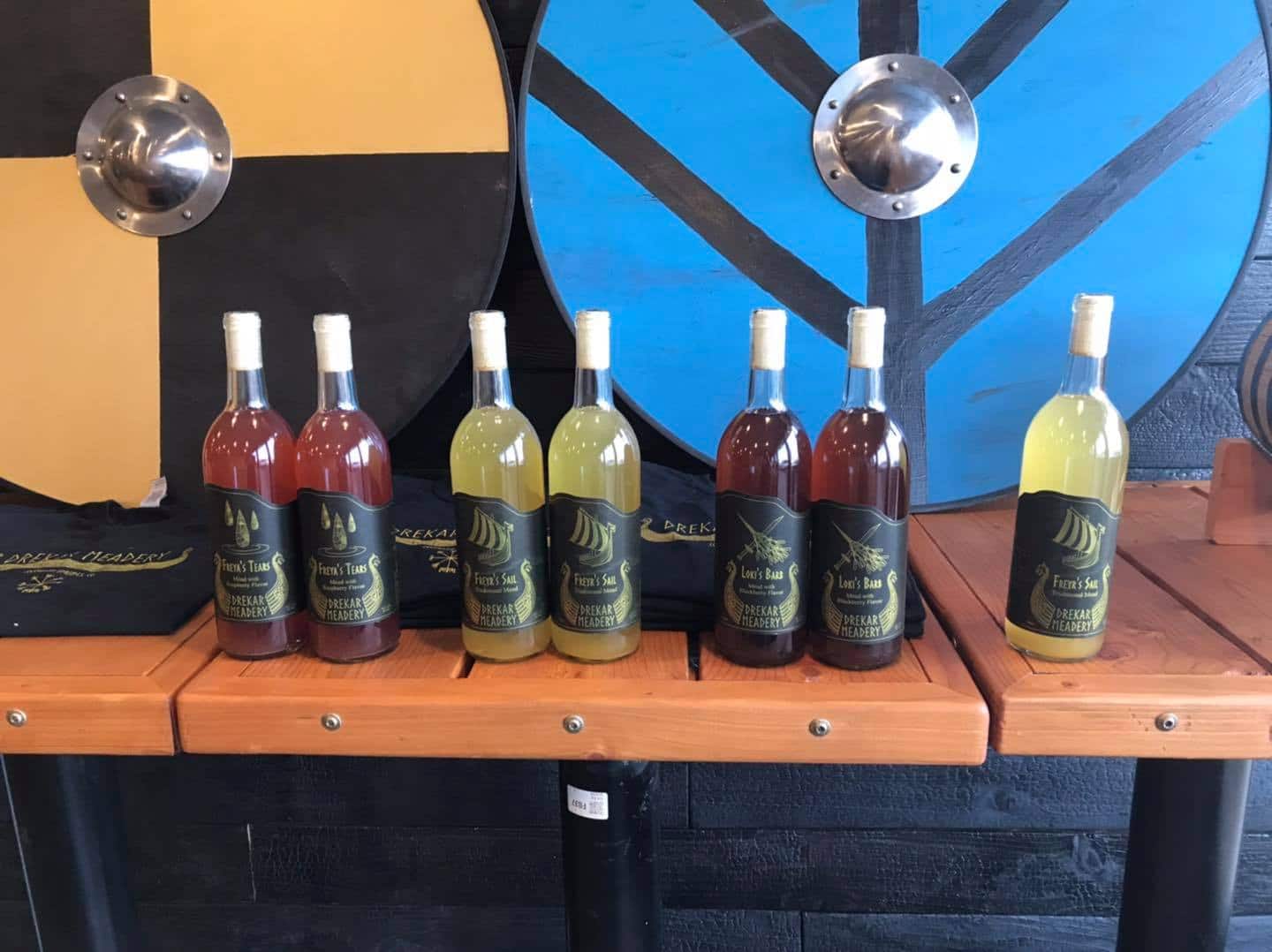 Drekar Meadery produces mead, or honey wine, and has a tasting room located in Colorado Springs. The meads give an experience of drinking during the middle-ages. Kids and dogs aren't allowed at the Colorado Springs tasting room.
Freyr's Sail is the flagship mead, made with Colorado Wildflower, honey, water and yeast. This mead also serves as the foundation for other variations of mead produced. Freya's Tears, for example, starts with the traditional mead and then freshly mashed raspberries are added.
Loki's Barb is similar, made with freshly mashed blackberries, and is a favorite of the head brew master.
Antelope Ridge Mead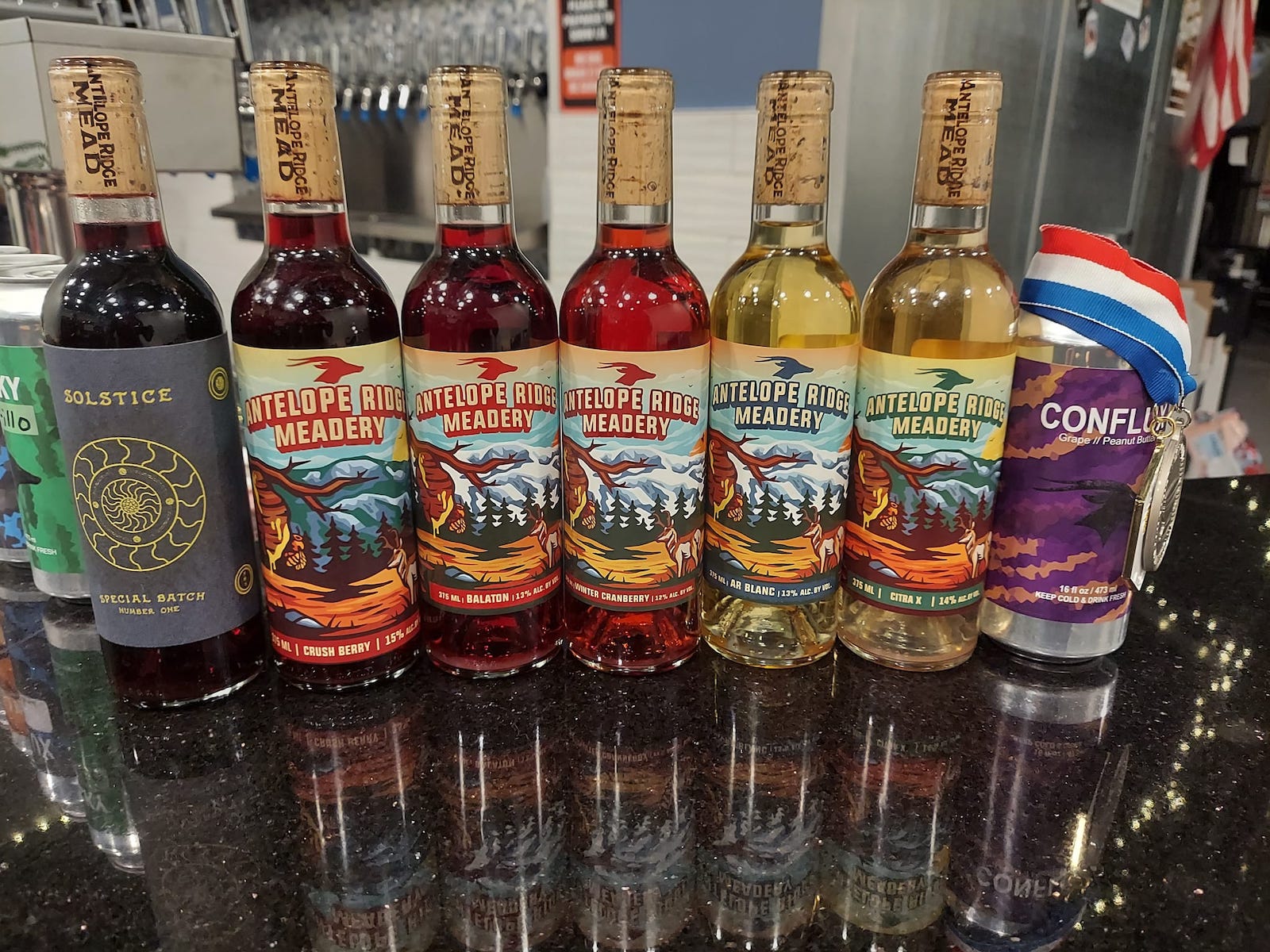 The meads produced at Antelope Ridge Mead take inspiration from craft beer. Described as a best cousin to an IPA, their Citra X mead is made with Citra hops and lemon zest after fermentation is complete. The tropical Maui Sunset is a full-strength mead, made with pineapple, mango and orange.
The drinks produced typically feature heavy fruit or spice additions, and some are even aged in oak. Winter Cranberry is made with Mexican orange blossom mead and cranberry sauce from 150 pounds of Wisconsin cranberries. AR Blanc is made from Brazilian Angico honey, California Riesling juice and just a bit of peach.
The tasting room has 18 taps of craft mead, wine and cider. Meads can also be ordered for local pick-up or delivered. The Mead Club gives members a chance to purchase exclusive meads, bottles of mead from various releases, glassware and early access to packaged mead.
Boxing Brothers Ciderhouse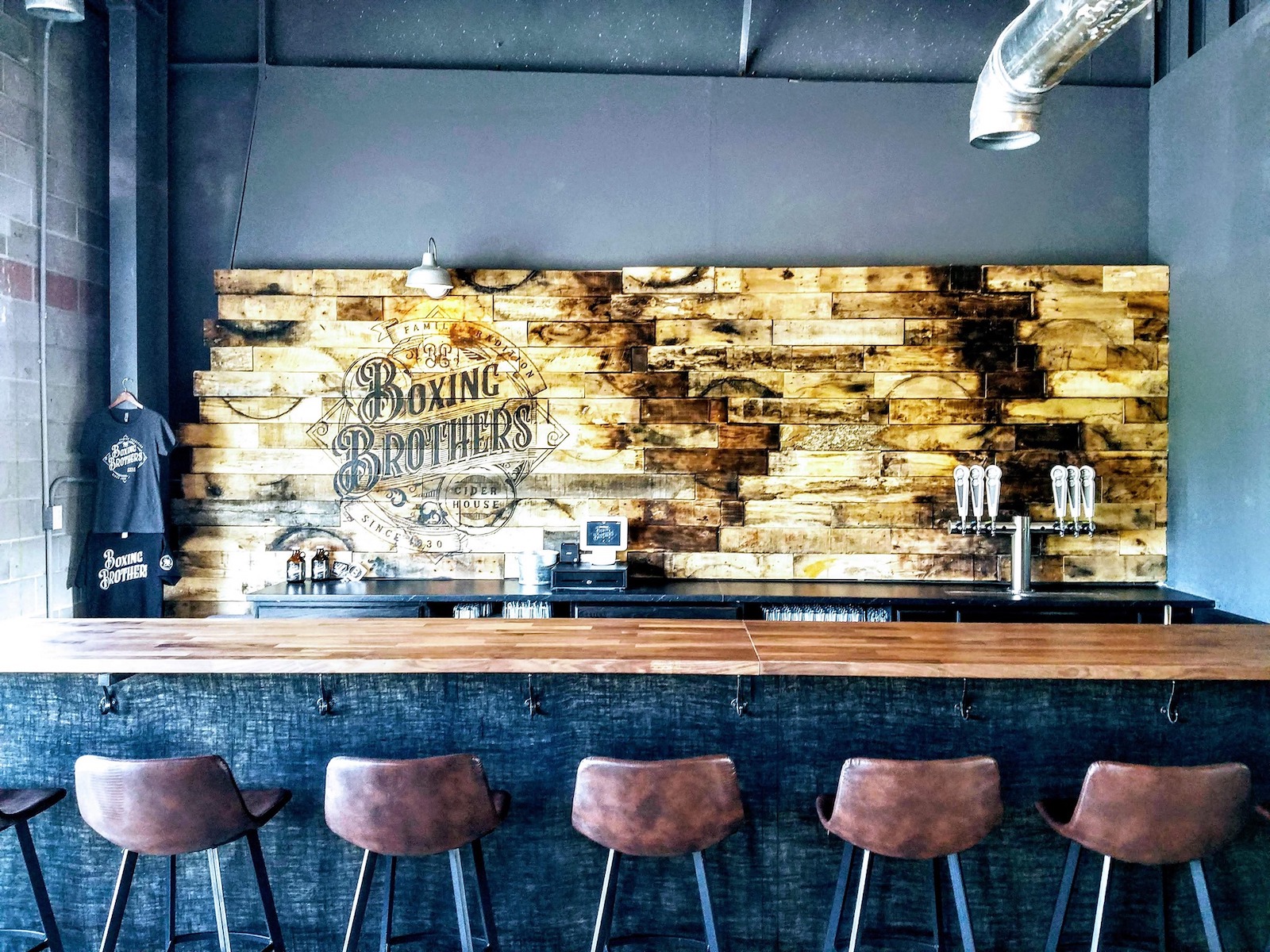 Ciders include Colorado Common Hopped Apple, Fireside Strawberry Cooler, Amaretto, Bourbon Caramel, White Chocolate Raspberry, Sangria, Earl Grey Lavender. The classic apple cider is also recommended in various cider cocktails.
The tap room also serves wine, including Two Sicilians Cabernet Sauvignon, Little Red Dry Red Blend and Grand Prix Sparkling Brut Wine. There are also non-alcoholic drink options – various herbal teas, sparkling water and soda.
Cider is also available at bars and liquor stores throughout Colorado.
Have a terrific time tasting all the wines and ciders at these Pikes Peak-area wineries. Remember to check their hours ahead of time before you visit. Cheers!