Manitou Cliff Dwellings Museum are styled after the Ancient Puebloan cliff dwellings found in the Four Corners region. The Anasazi lived in the Four Corners (where Colorado borders New Mexico, Arizona and Utah) from 1200 B.C to A.D. 1300.
The ruins are authentic Anasazi cliff dwellings dating 800 to 1000 years old. They were relocated to Colorado Springs from Mc Elmo Canyon in the southwest corner of Colorado near Mesa Verde. Their relocation took place from 1904 to 1907. Part of the reasoning for moving them was to preserve and protect them from vandals and artifact hunters of the time.
Exhibits and Gift Shop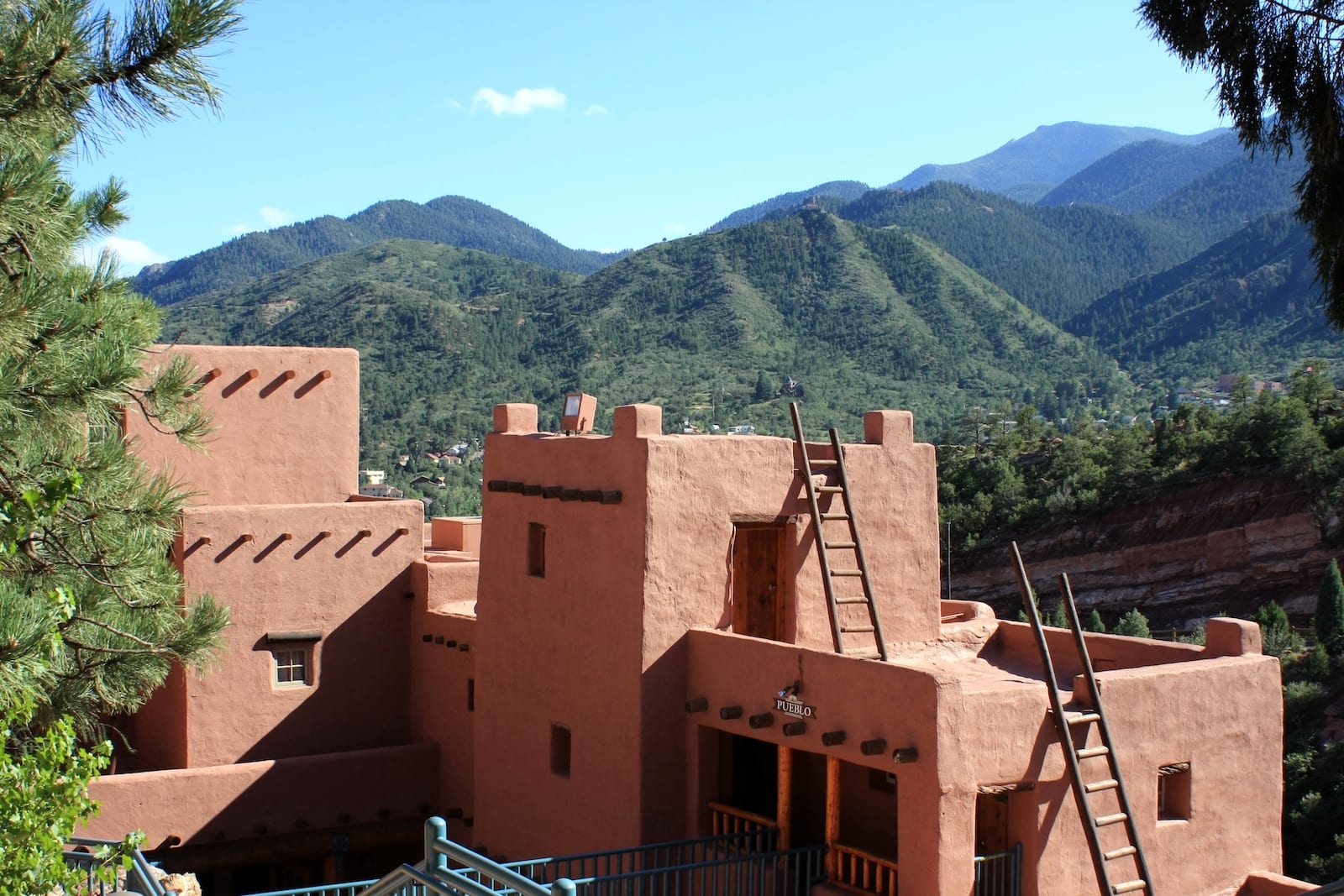 A three-story building known as the Pueblo houses the Museum and Gift Shop. It was built Pueblo-style in 1898, so that visitors could appreciate the style of structures that some of the descendants of the Anasazi lived in.
The Museum exhibits artifacts of the Ancient Puebloan Indians. Dioramas, pottery, tools, weapons and videos offer a glimpse into the life of the mysterious Anasazi people who inhabited this land long before us.
The gift shop has a nice selection of replica Anasazi artifacts, blankets, craft items, hand-made Indian jewelry, pottery, rugs, and more Southwestern gifts.
Deals: $2 off Adult or 50¢ off Child Admission –> get coupon!!
Details
Address: 10 Cliff Dwellings Rd, Manitou Springs, CO
Phone: 719-685-5242
Season: Year round
Website: cliffdwellingsmuseum.com