Unlike Denver, Colorado Springs isn't really known for its easy access to world-class ski resorts. However, the second most populated city in Colorado still boasts a slew of skiing and snowboarding areas within a two and half hour's drive.
Several decades ago there was even a local ski hill in the Springs by the Broadmoor, aptly called Ski Broadmoor. It was closed by Vail in 1991. Today the closest ski area to Colorado Springs by mileage is Breckenridge Ski Resort.
It's interesting to note though that the only ski resort on our list that isn't closer to Denver than the Springs is Monarch Mountain. COS is a cool thirty minutes closer to the mountain.
Skiing Within 2.5 Hours of Colorado Springs

Whether you live in Colorado Springs or are using it as a base for your winter vacation, you'll find a number of outstanding ski resorts within a reasonable day trip. There are several ski areas that require a detour around Denver for speed's sake, which is advantageous for those looking to visit the Mile High City. We've noted which mountains are shorter via Denver in case you wish to avoid Interstate 70.
You can also take US-24 west to CO-9 north to Summit County to access the county's resorts and only add minor time, which could actually be faster on a traffic-heavy weekend. No matter the route you choose, be sure you're well prepared for winter weather driving.
Here are the closest ski resorts near Colorado Springs, in order of driving mileage: (the ones that are fastest going north to Denver are indicated)
Breckenridge Ski Resort – 107 miles | 2 h 13 min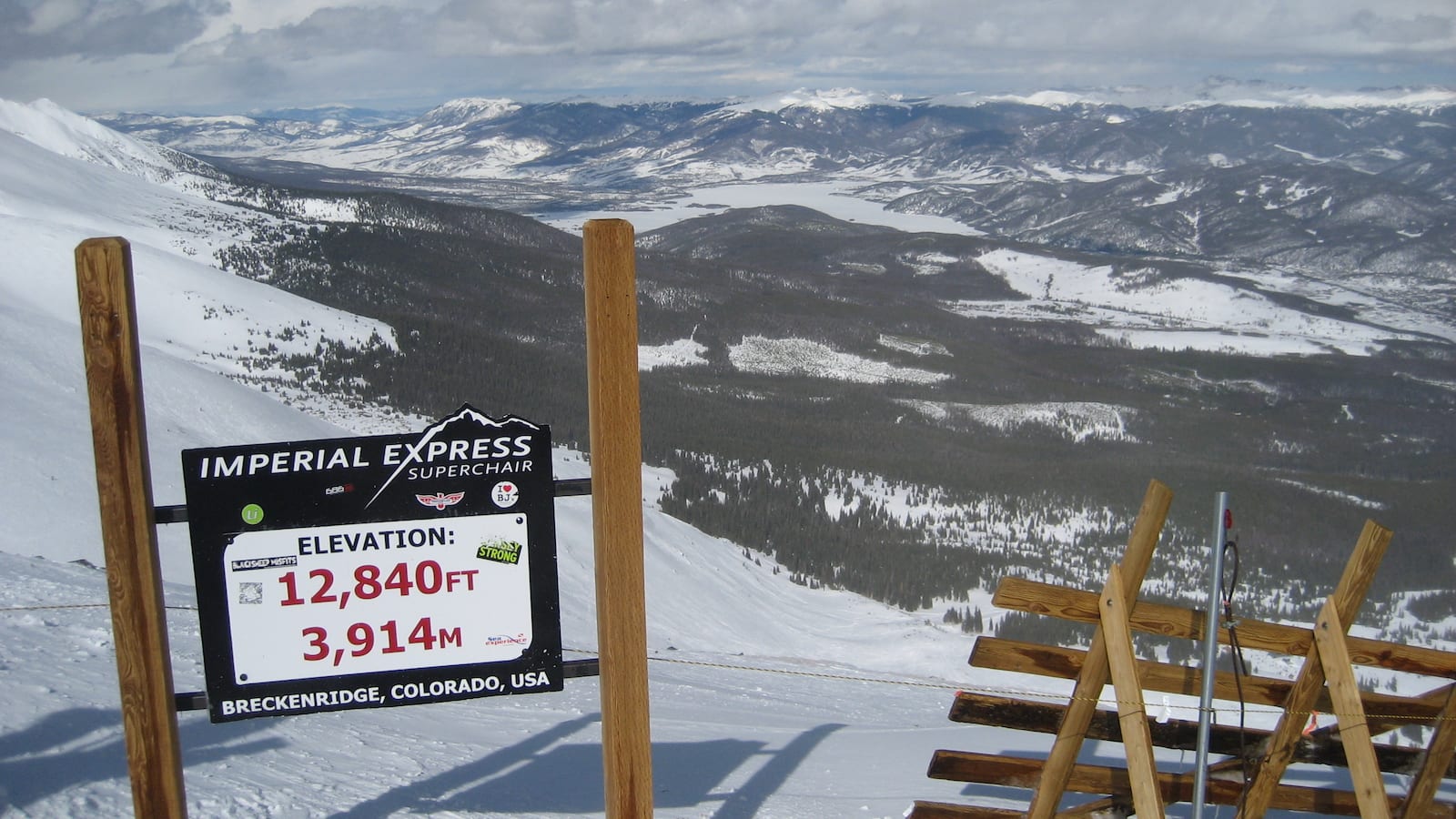 Aside from Breckenridge, all Summit County resorts are slightly faster going I-25 to Denver first, then I-70 west. Whereas Breck is fastest via US-24 from Colorado Springs, avoiding I-70 completely. From Breckenridge, you can access the rest of Summit County's winter playgrounds with only minimal extra time.
If you have an Epic or Epic Local Pass this resort is an outstanding place to ski. The mountains are spread over 5 peaks, named 6, 7, 8, 9, and 10. Most ease down into the base area as groomed beginner runs, but rise high above the treeline into skiing bowls, chutes, and steeps to explore.
There are a variety of chairlifts throughout to take you to the different points and keep you mid-mountain or higher. Because of the resort's 2K+ of skiable acres, all levels of riders are well accommodated here.
Eldora Mountain Resort – 115 miles | 2 h 15 min (north to Denver)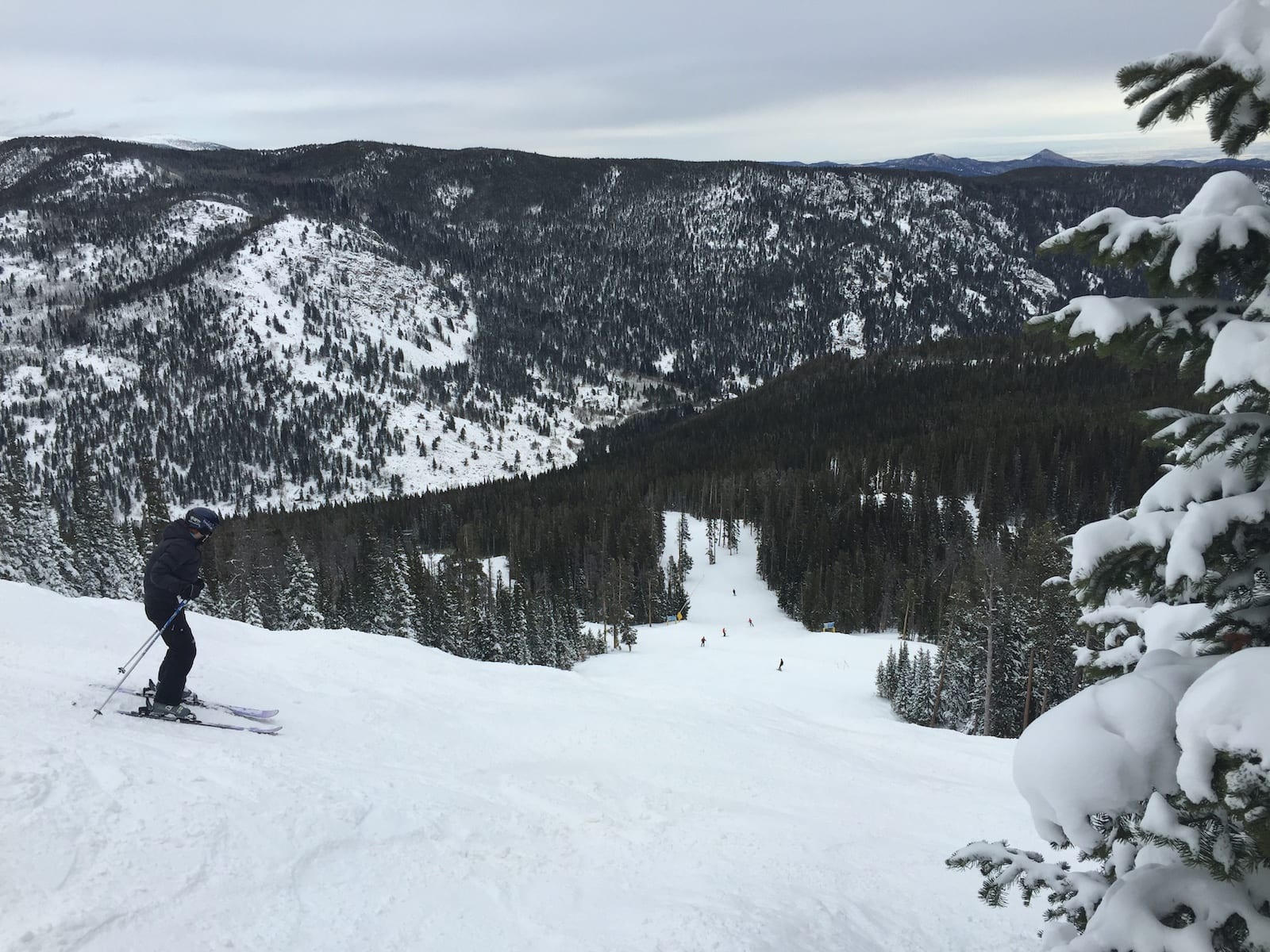 Tucked in the north to the west of Boulder, you might be surprised to find this one is so close to the Springs. As one of Denver's closest ski areas, it's also one of Colorado Springs' closest. Eldora bypasses I-70 traffic out of Denver, another reason to consider it for a day of skiing.
It's a good option for the day if you're looking for a smaller family mountain with reasonable pricing and enough time to explore Denver en route. There's no lodging at the base, but plenty of services for skiers and restaurants to relax in.
With 680 acres, there is a sizable amount of terrain to work with for all levels. Experts have some fast cruisers and steeps off inbound gates by the summit overlook. Over 2/3 of the runs are greens and blues, so beginners have plenty of space to practice.
Loveland Ski Area – 120 miles | 2 h (north to Denver)
The above treeline scenery at Loveland is among the best in Colorado skiing. With more than 1,600 acres of terrain, visitors get access to a huge variety of slopes and trails. You'll find everything from tree and bowl skiing to a beginner's learning hill in the Valley.
The trip from the Springs is definitely the fastest via Denver due to Loveland's location on the east side of the Continental Divide. With a base elevation of 10,800 feet, Loveland does get its fair share of windy, cold days. But it's also blessed with the same sunny weather Colorado touts and around 400 inches of snow on average.
The top chairlift peaks at 12,700 feet and there's also the option of traversing, hiking, or using a resort-run snowcat to take you higher to a summit of 13,010 feet. Note that Loveland lacks express lifts, so it takes a bit longer to reach your destination.
Keystone – 120 miles | 2 h 33 min (north to Denver)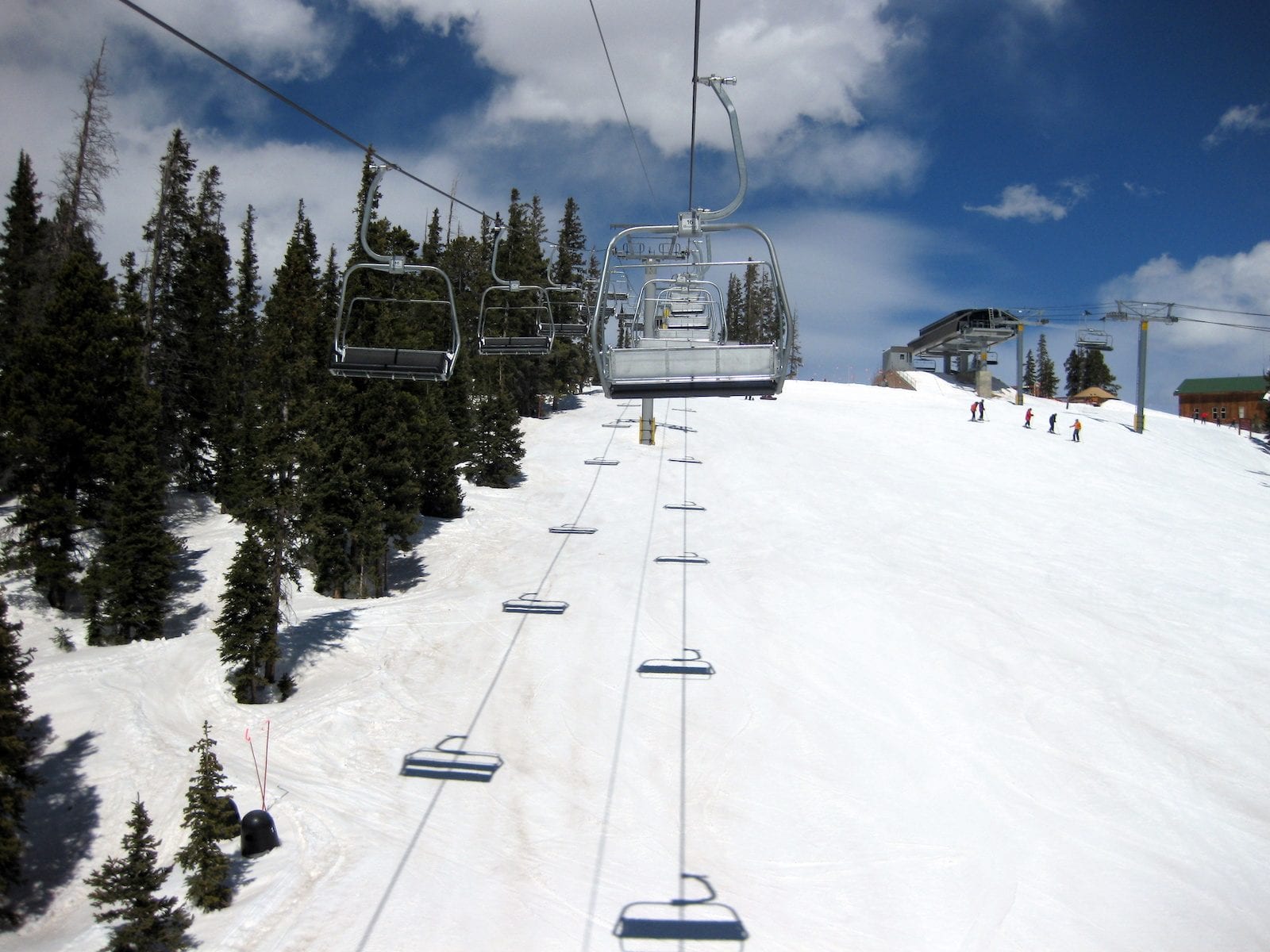 As Breck's closest neighboring resort, Keystone boasts a world-class winter playground on its different mountains. It can be accessed slightly faster via Denver, pending traffic. The alternative route out of Colorado Springs connects US-24 and CO-9 with some gorgeous views.
Part of the Epic pass, the mountain has 20 lifts and 130 trails to choose from. Of the 3,000 skiable acres, about half of it is categorized as 'most difficult', so this is a great spot for more experienced riders.
There's more than just typical skiing at Keystone though. The resort also hosts the largest night skiing in the state, available on select nights throughout the winter. There's a tubing hill on Dercum mountain and a couple of ice skating lakes, with one being the largest maintained outdoor rink in North America.
Monarch Mountain Ski Resort – 123 miles | 2 h 27 min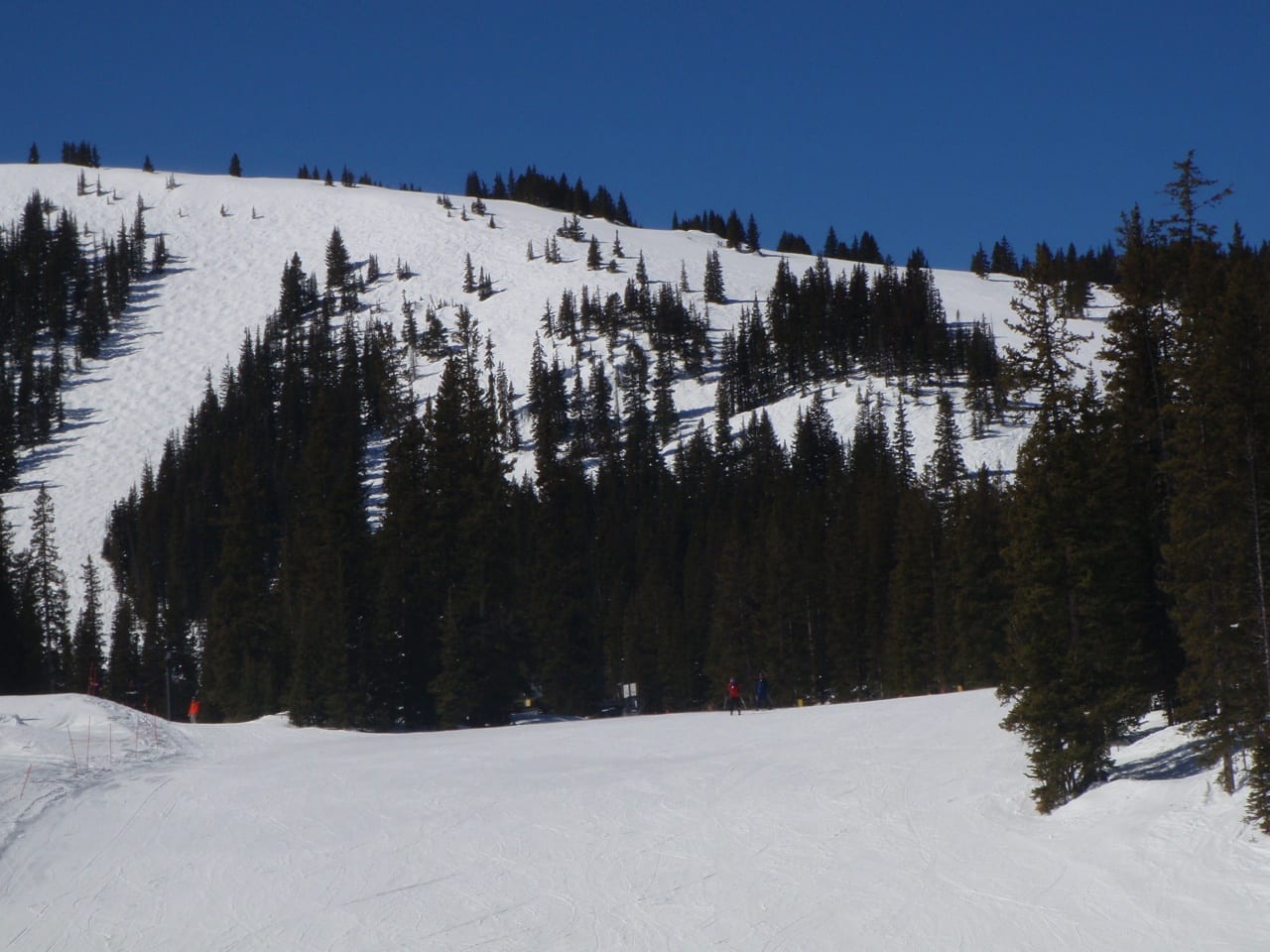 Like the rest of southern Colorado's ski resorts, Monarch Mountain is also a shorter drive from Colorado Springs than from Denver. The Colorado Springs locals and southern Front Range folks love the uncrowded slopes, consistent snow, and low pricing.
800 acres might not sound like a lot compared to others on the list, but it's sufficient enough to burn your legs out on new trails all day long. Monarch has a healthy vertical of 1,652 feet and a hikeable summit for expert powder stashes.
There are amenities at the base, but no lodging. The closest town is Salida, which you can hit in under 30 minutes by driving east from the resort's free parking lots.
Arapahoe Basin Ski Resort – 130 miles | 2 h 12 min (north to Denver)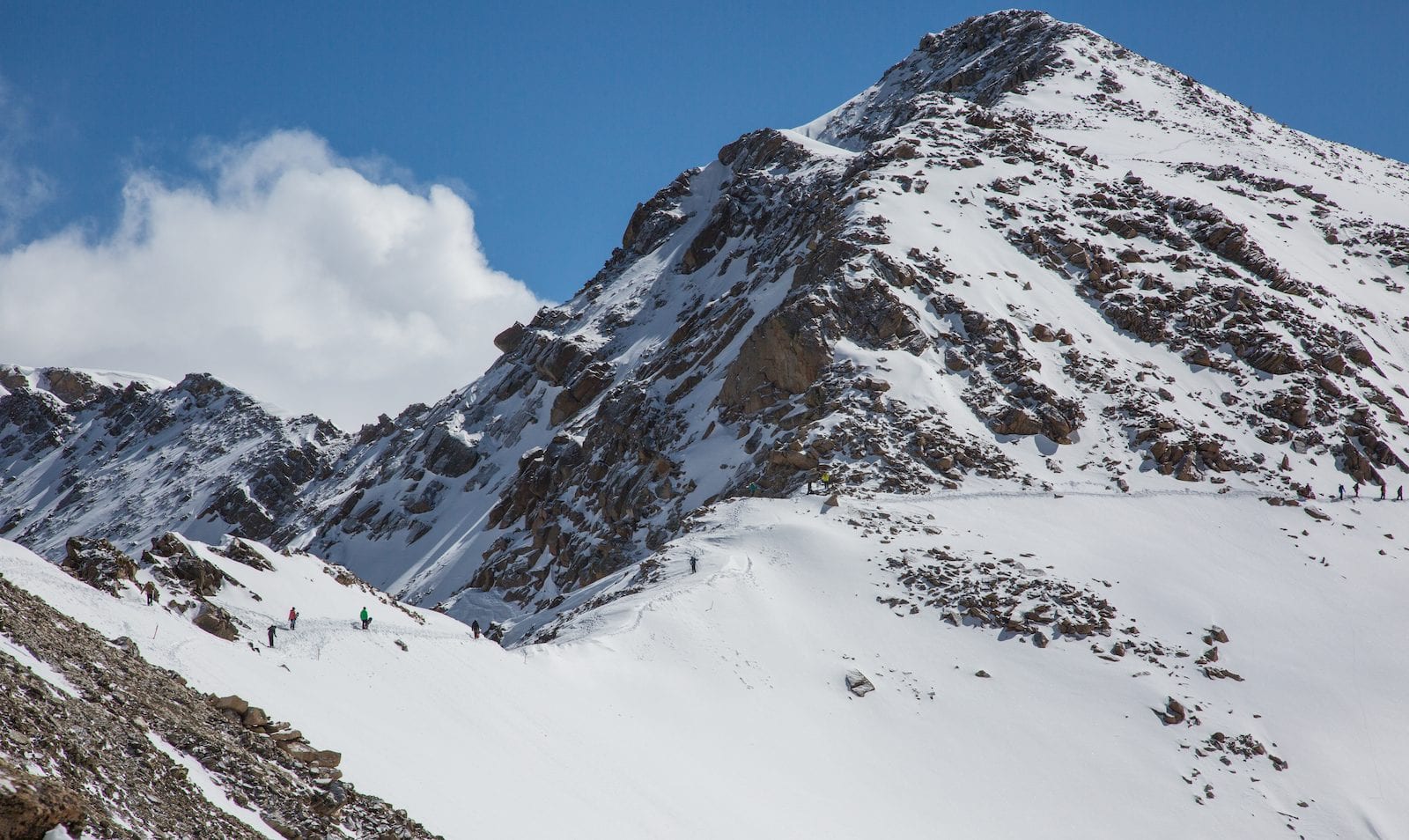 Situated in Summit County, this Colorado favorite is loved for its epically long season and totally chill vibes. From the Springs you'll probably be best off going through Denver first, but you do have the option of driving through Breck and Keystone to A Basin.
Either way, intermediate and expert skiers will be rewarded with a challenging mountain, stunning views, and reasonable pricing. In addition to seven distinct mountain areas to shred, Montezuma Bowl adds hundreds of acres of bowl terrain to explore.
Arapahoe Basin has bounced around a bit with regards to which season pass it's on, but currently, it is part of the IKON pass along with Copper Mountain, Winter Park, Eldora, Steamboat Springs and Aspen/Snowmass. The base area has a restaurant, bar, gift shop, and rentals. There's no lodging at the mountain, but nearby Keystone, Dillon, Silverthorne, and Frisco have plenty of options.
Winter Park Ski Resort – 132 miles | 2 h 18 min (north to Denver)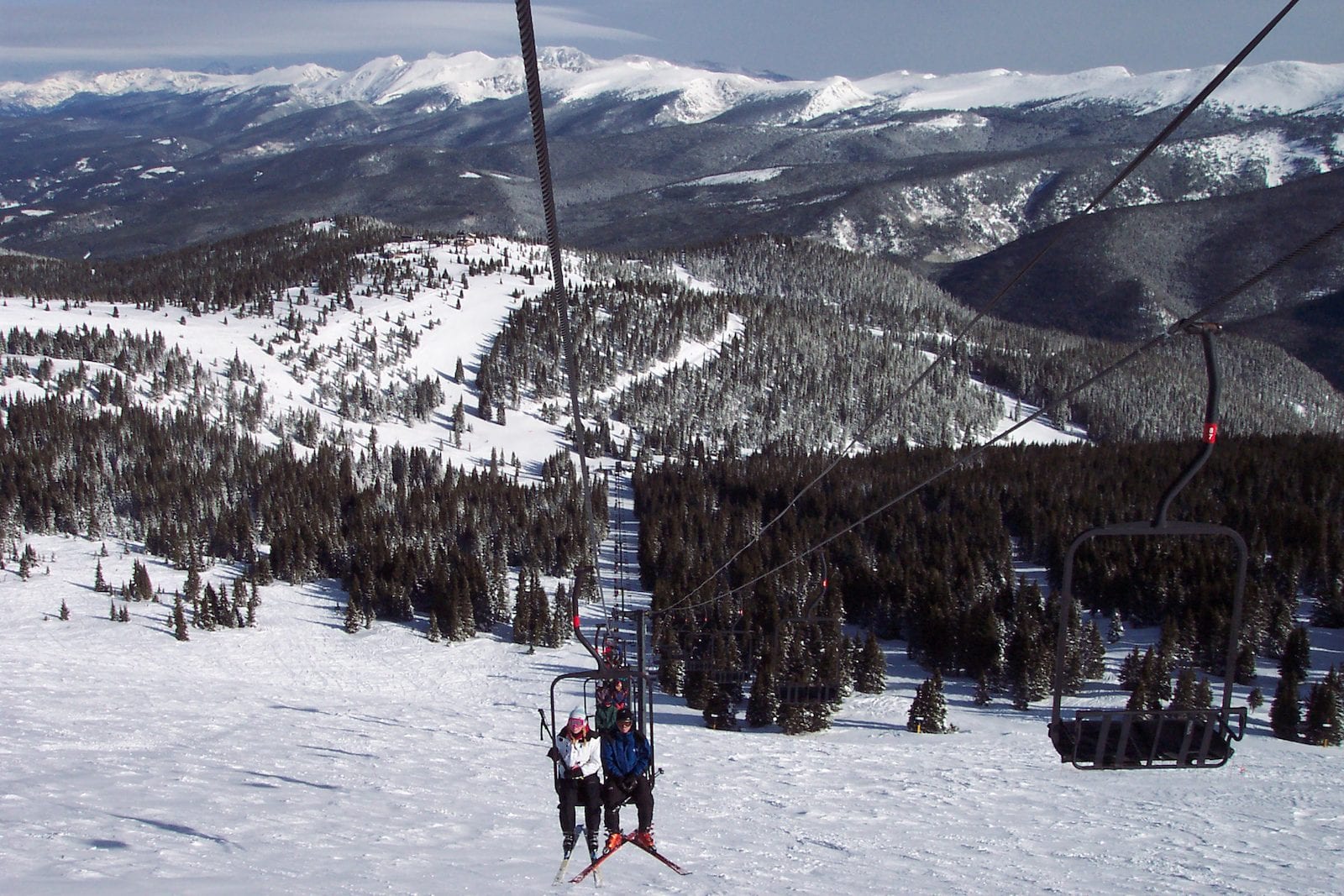 Another northern non-Summit County resort, Winter Park isn't terribly far. You're still destined for a Denver detour and stretch of I-70 though.
As you head up Berthoud Pass a little past Idaho Springs, Winter Park Resort has two interconnected mountains, Winter Park and Mary Jane. The former is amazing for families and those learning the ropes, while Mary Janes boasts bowl skiing and glorious glades.
3,000+ acres and a Mary Jane high of 12,060 feet means you'll be in for a treat with skiable terrain. Ride a considerable vertical drop of 2,610 feet from the top of Mary Jane to the bottom.
Ski your way to Winter Park Village, a charming modern mountain village geared towards families. There's plenty of lodging here if you choose to spend the night, as well as restaurants and shopping to peruse.
Ski Cooper – 137 miles | 2 h 40 min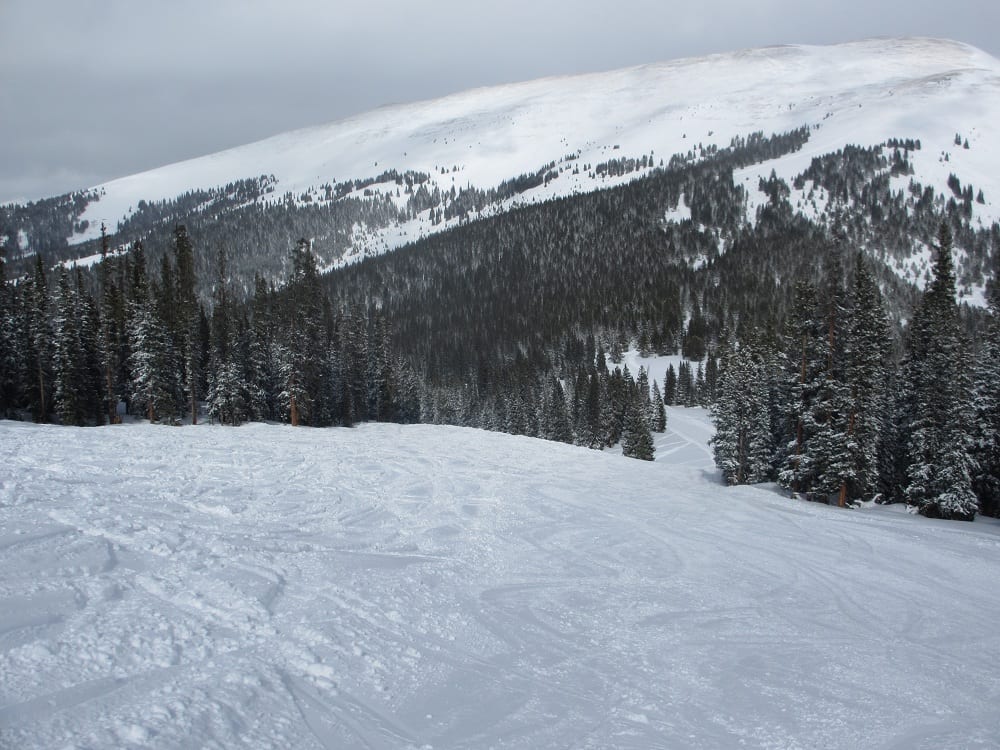 Often missed, but never forgotten, scenic Ski Cooper is the smallest in terms of skiable acres on our list with just over 400. It's still a favorite for other reasons: uncrowded slopes, affordable lift tickets, massive mountain views (pun intended), and a friendly environment for beginners.
There's a great ski school and perfect learning hills, but also a sizable vertical rise of 1,200 feet. Driving to Ski Cooper is one of the more unique routes, taking Highway 24 all the way west and north from Colorado Springs. The drive is fantastic and nearby historic downtown Leadville is a pleasure to explore.
Copper Mountain 143 miles | 2 h 20 min (north to Denver)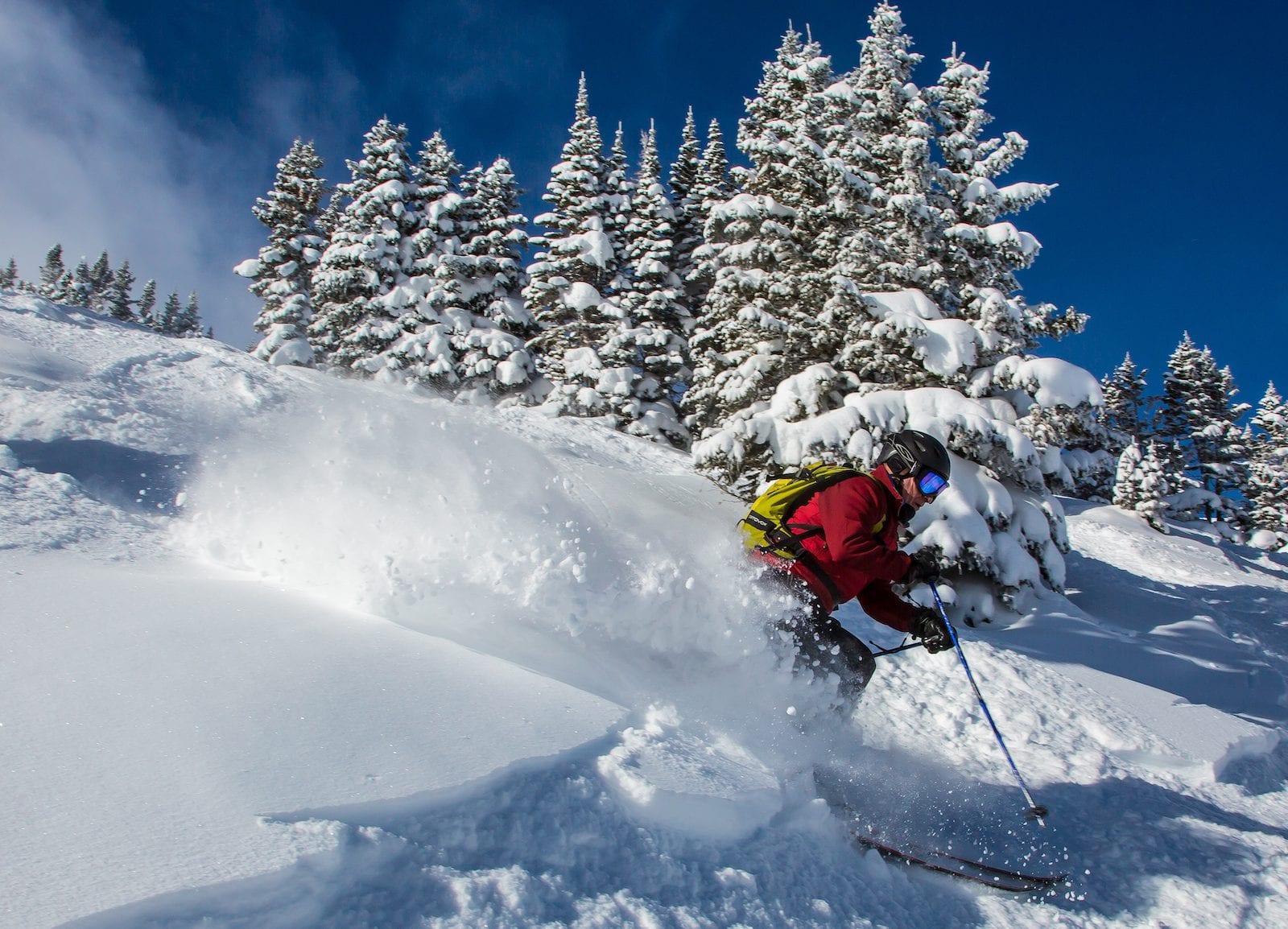 Despite it being the last on our list, it normally isn't the longest drive from Colorado Springs unless Interstate 70 fails you. Copper Mountain is one of the largest resorts in Summit County with 2,465 acres. It has something for everyone, spread efficiently over the mountain from easy to hard, east to west. The backside has steep bowls and snowcat skiing.
Copper has a few base villages at the ends of its trails: East, Central, and West. Central Village is the main one and has all the restaurants, shops, and lodging you'd expect at a big resort. The skiing here is fantastic and as an IKON pass resort, it tends to be less crowded than its Epic pass neighbors of Breckenridge and Keystone.
Thanks for checking out the top ski resorts closest to Colorado Springs! Enjoy your day on the slopes and here's to a safe ride home.