Looking for some of the best folk, acoustic, and bluegrass music in Colorado, along with camping, food, and family fun? Make your way to Pagosa to celebrate the 26th annual Four Corners Folk Festival this September!
FCFF returns to Archuleta County for another extravagant weekend of great music over three days with the 2023 lineup bringing over a dozen bands to the stage. This event will occur rain or shine, so come prepared for folk music no matter the weather! The 26th annual festival will be held from Friday through Sunday, September 1st to 3rd, 2023 at Reservoir Hill.
Lineup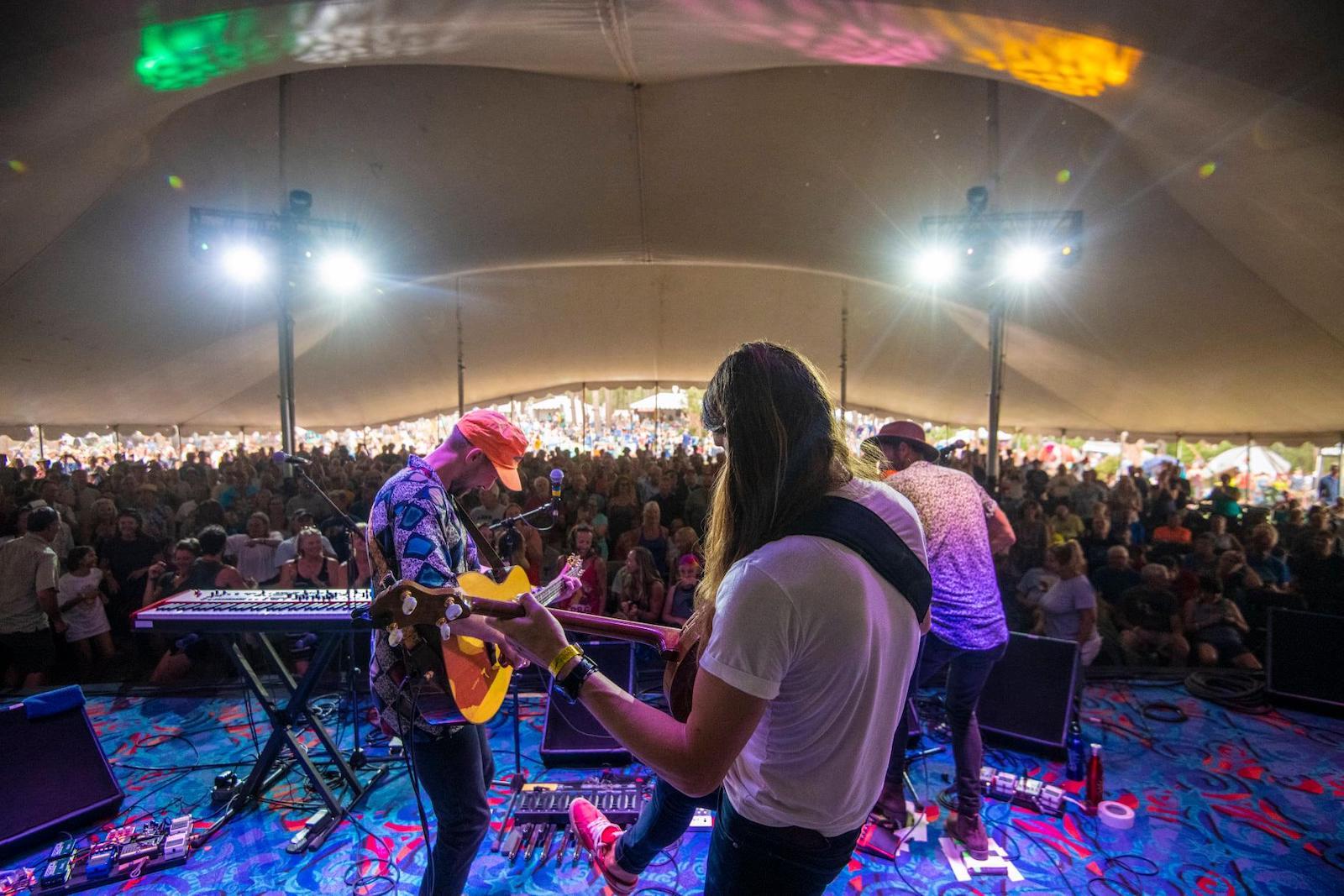 The 2023 lineup is better than ever, and you couldn't pick a more beautiful setting than stunning Pagosa Springs for an outdoor music festival. Enjoy sitting beneath the pines, soaking in the mountain scenery, and listening to amazing music all day long and late into the night. The festival hosts not only locally recognized talent but also some major national names in folk music and bluegrass.
This year's lineup includes performances from Peter Rowan, Ganstagrass, Songs From The Road Band, Damn Tall Buildings,
The Sweet Lillies, Darrell Scott Trio, Dirtwire, JigJam, and so many more. While these are only some of the acts attending the Four Corners Folk Festival, you can check out the full lineup online.
Activities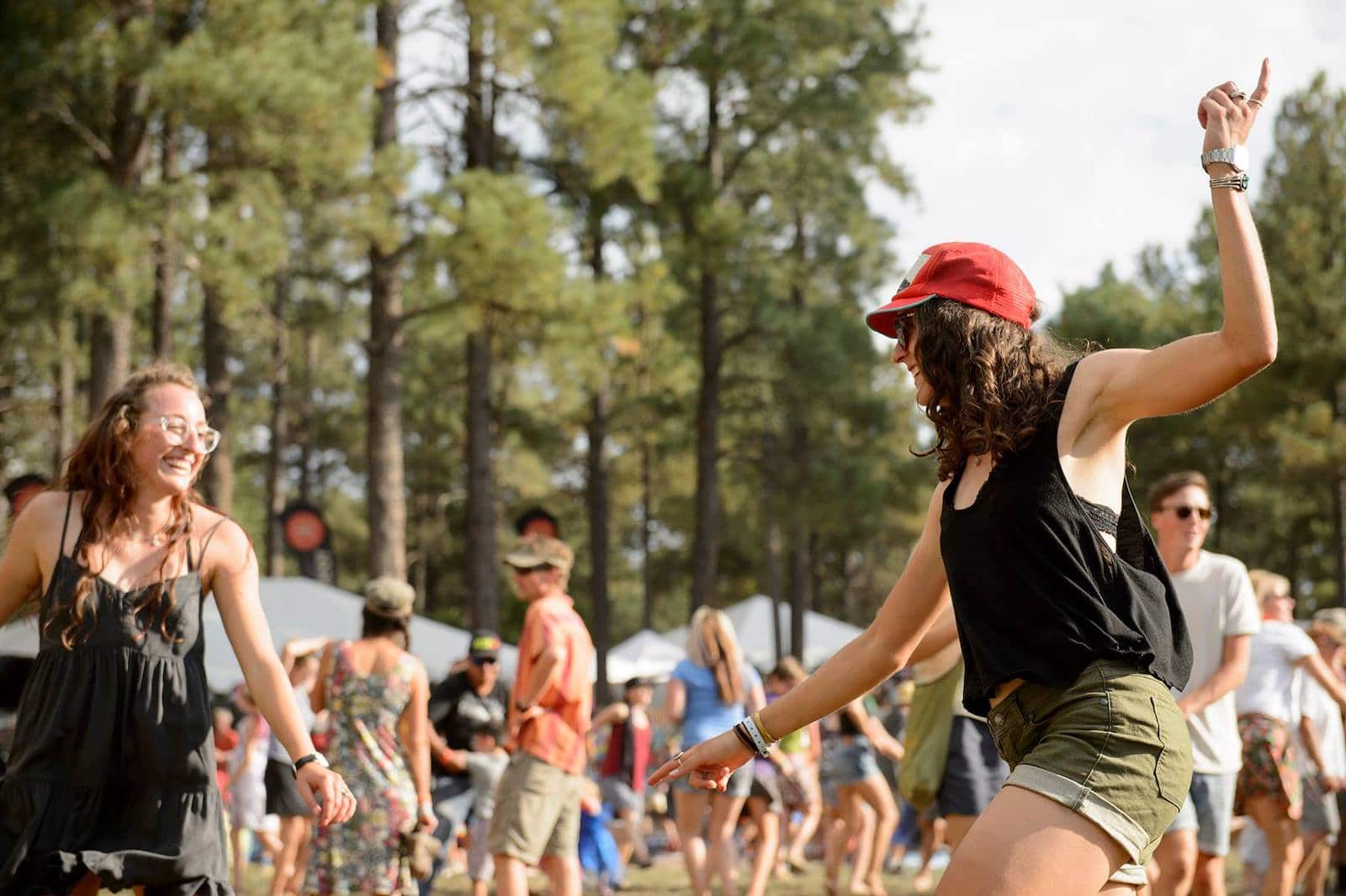 Besides music, there are plenty of things to do at the Four Corners Festival. From workshops and kids programs to late-night shows and camping, you're sure to stay busy during the duration of the event.
Workshops & Kids Programs
One of the cool parts about the folk and bluegrass genre is the general willingness of artists to share their tips and tricks to help beginners and fans get a "behind the scenes" glimpse into their methods. This festival features a workshop tent where players can bring their instruments to try and play along or test out different techniques.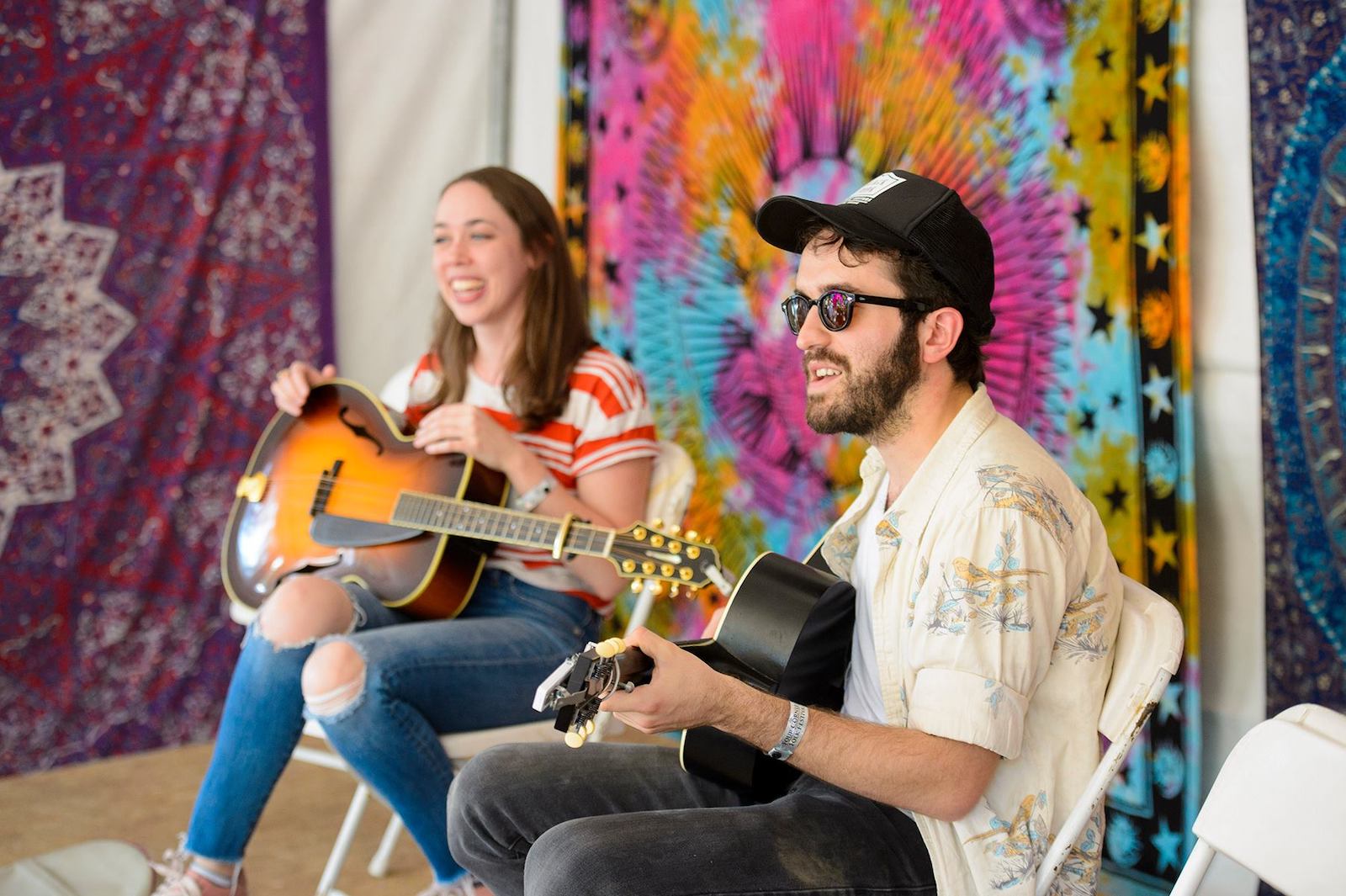 It's just as much fun to stop by even if you aren't a musician, and simply sit and enjoy learning more about the music. 2023 workshops haven't been announced yet, but last year's workshops included everything from songwriting to
soloing and vocal arrangements.
This festival is family-friendly, and to make the event accessible to folk fans of all ages, children 12 and under get free admission! There is also a special Four Corners Kids Tent where kid-friendly activities and programs will take place throughout the weekend.
Late Night & Camping
Attending the late-night lineup is a whole different experience at the festival. Sitting under the stars in the cool mountain air and enjoying live music starting at 10 and 11 pm is not only an peaceful experience at the moment but also a great way to make lasting memories with your friends and loved ones!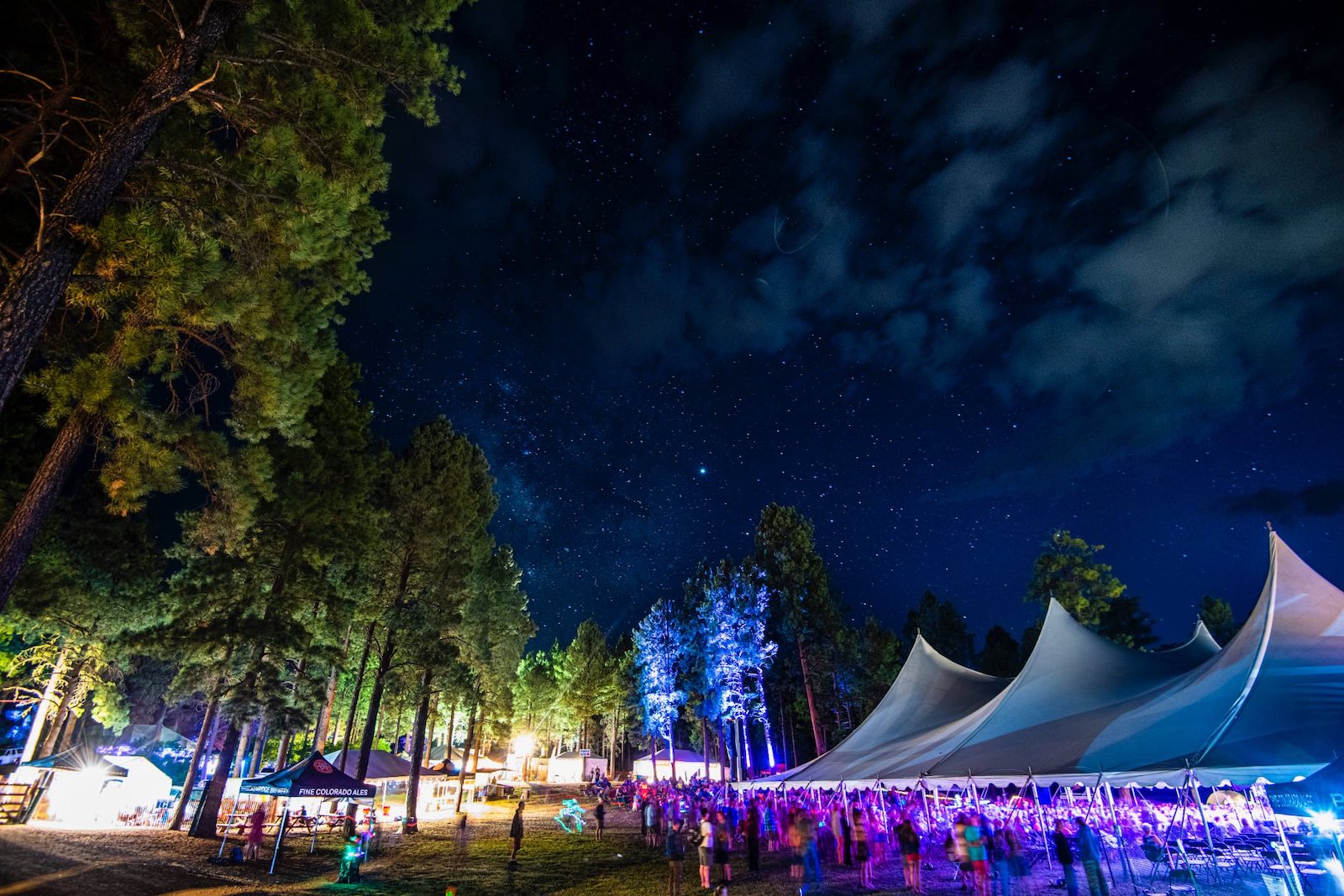 Food vendors will be on-site, with many of them serving breakfast and staying open into the night. Children 12 and under are admitted free when accompanied by an adult. Pets and alcohol are not permitted on the festival grounds, however, you are welcome to bring lawn chairs to the event.
Camping is available by reservation only and campsites are chosen on a first-come, first-serve basis. Vehicle pass holders are welcome to by anytime after 11 am on Thursday the day before the festival.
Per-person camping tickets are available to festival-goers who have purchased the 3-day festival pass. Campsites are first-come, first-served, and are rustic with potable water and porta-johns available on-site.
Pagosa Springs Accommodations
Read about the best hotels in Pagosa Springs.
Details
Address: 320 Hot Springs Blvd, Pagosa Springs, CO 81147
Phone: 970-731-5582
Date: Friday – Sunday | September 1 – 3, 2023
Website: ksutpresents.org…