Every vernal equinox Pagosa Springs hosts a trifecta of festivals to cap off the summer season and welcome in fall. They'll all organized around the vivid Colorfest Balloon Rally, which returns for its 34th year.
This year's hot air balloon festival floats off from Friday to Sunday, September 17th to 19th, 2021. Held annually since 1986, it's sponsored by the Pagosa Area Chamber of Commerce. It's an easy reason to plan a September trip to Archuleta County.
Festival Events
The Colorfest Balloon Rally combines a wine festival, beer festival, and hot air balloon show all in one wild west Pagosa weekend. Both the Passport to Pagosa and Bands & Brews festivals are known to sell out, so book early.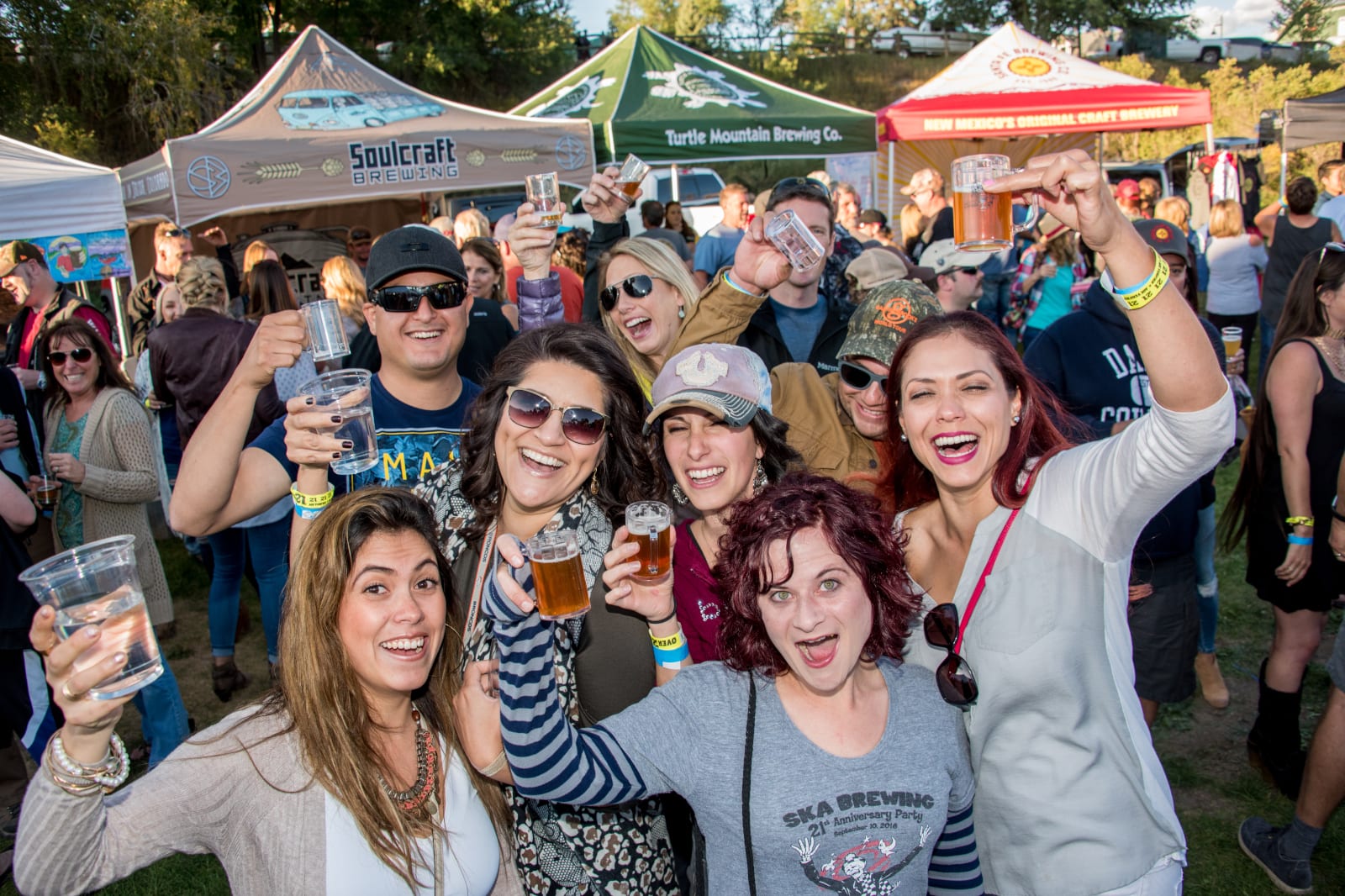 Passport to Pagosa Wine and Food Festival – Hosted Friday evening from 6 to 9 pm, this event allows you to taste international wine while enjoying delicious local food. Area restaurants battle for the Golden Whisk Awards, as voted by the guests. It's open to those 21 and over.
Bands & Brews Festival – Kick off your Saturday evening from 4 pm to 8 pm with music and craft beer. Both attendees and brewers vote for their top breweries from around Colorado and Northern New Mexico. The event is held in the Town Park Athletic Field. Families are welcome as there will also be plenty of local cuisine and kids' activities. Once the sun sets the hot air balloon glow occurs.
Mass Balloon Ascension – Saturday and Sunday events are held around 8 am. More than 40 balloons float off together, Saturday over downtown, and Sunday over Pagosa Lakes by the golf course.
Breakfast With Balloons – Combine the above Saturday morning Mass Balloon Ascension over the San Juan River, with a gourmet breakfast, complete with mimosas and live tunes. It occurs from 7:30 to 9:30 am at the GGP Amphitheater in Centennial Park.
5K Color Run/Walk – This colorful "race" coincides with Saturday morning's hot air balloon launch. The 5K walk, run, skip or dance is untimed and not competitive.
Pagosa Springs Accommodations
Details
Address: Pagosa Springs
Phone: 970-264-2360
Date: Friday – Sunday | September 17 – 19, 2021
Website: pagosachamber.com/colorfest