Imogene Pass is a popular 13,114-foot mountain pass located in the San Juan Mountains, between Ouray and Telluride, Colorado.  Located in the Uncompahgre National Forest, the route contains areas that are steep, technical, and potentially dangerous.
With a 4×4 high clearance vehicle, experienced drivers can traverse the pass to enjoy rewarding, panoramic views of Ouray and San Miguel County. Only a few feet lower than Mosquito Pass, Imogene Pass is the second-highest drivable mountain pass in Colorado.
History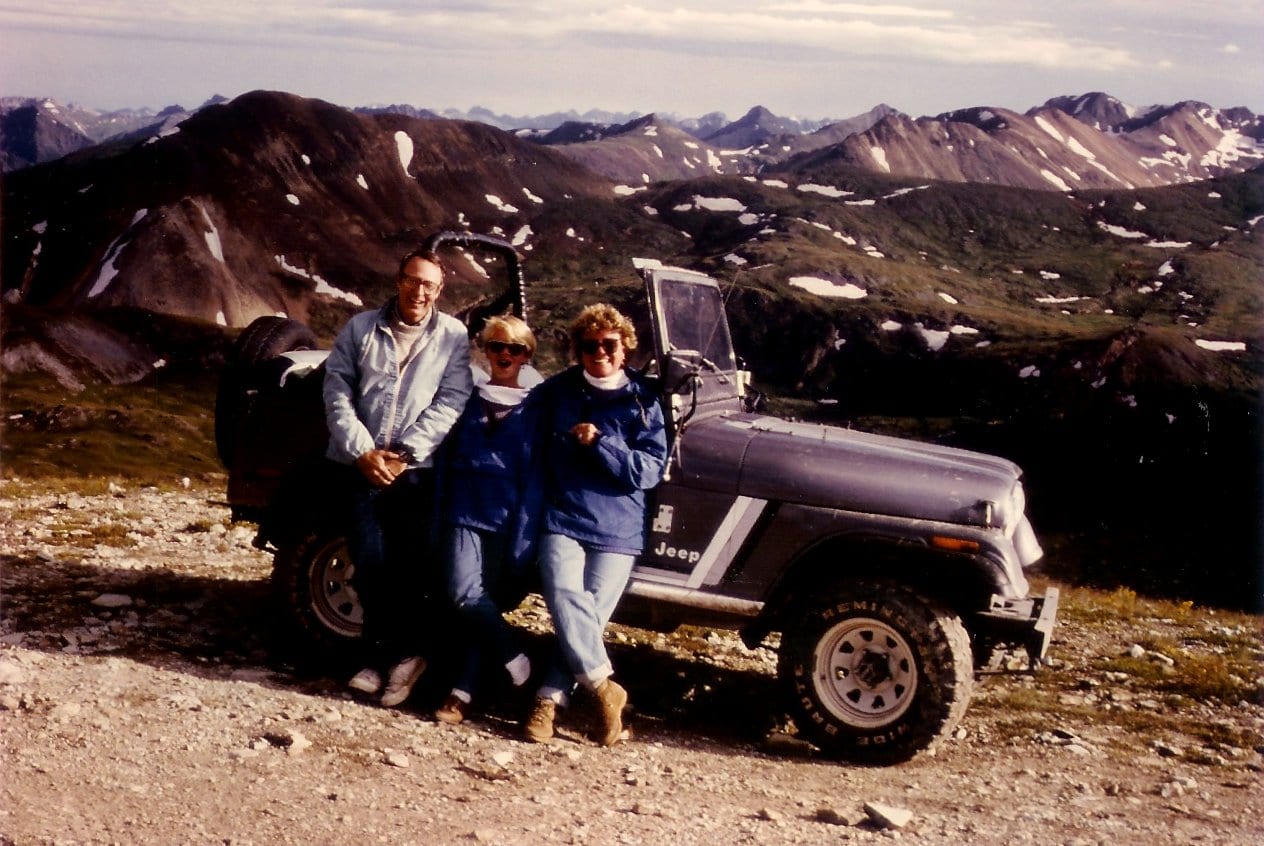 Imogene Pass was first constructed in 1880 and named after Imogene Richardson, who was the wife of a Camp Bird Mine owner. The first-ever alternating current (AC) long-distance power line was installed over Imogene Pass, delivering electricity that assisted mining operations for the greater Telluride area.
In 1904, after years of battle with local labor strikes, the Colorado National Guard established Fort Peabody at the summit of Imogene Pass. The route eventually reopened for recreational 4WD travel in 1966.
Every year, a footrace is held over Imogene Pass on the first Sunday after Labor Day. Runners travel from Ouray to Telluride and experience over a mile of elevation change along the way.
Getting There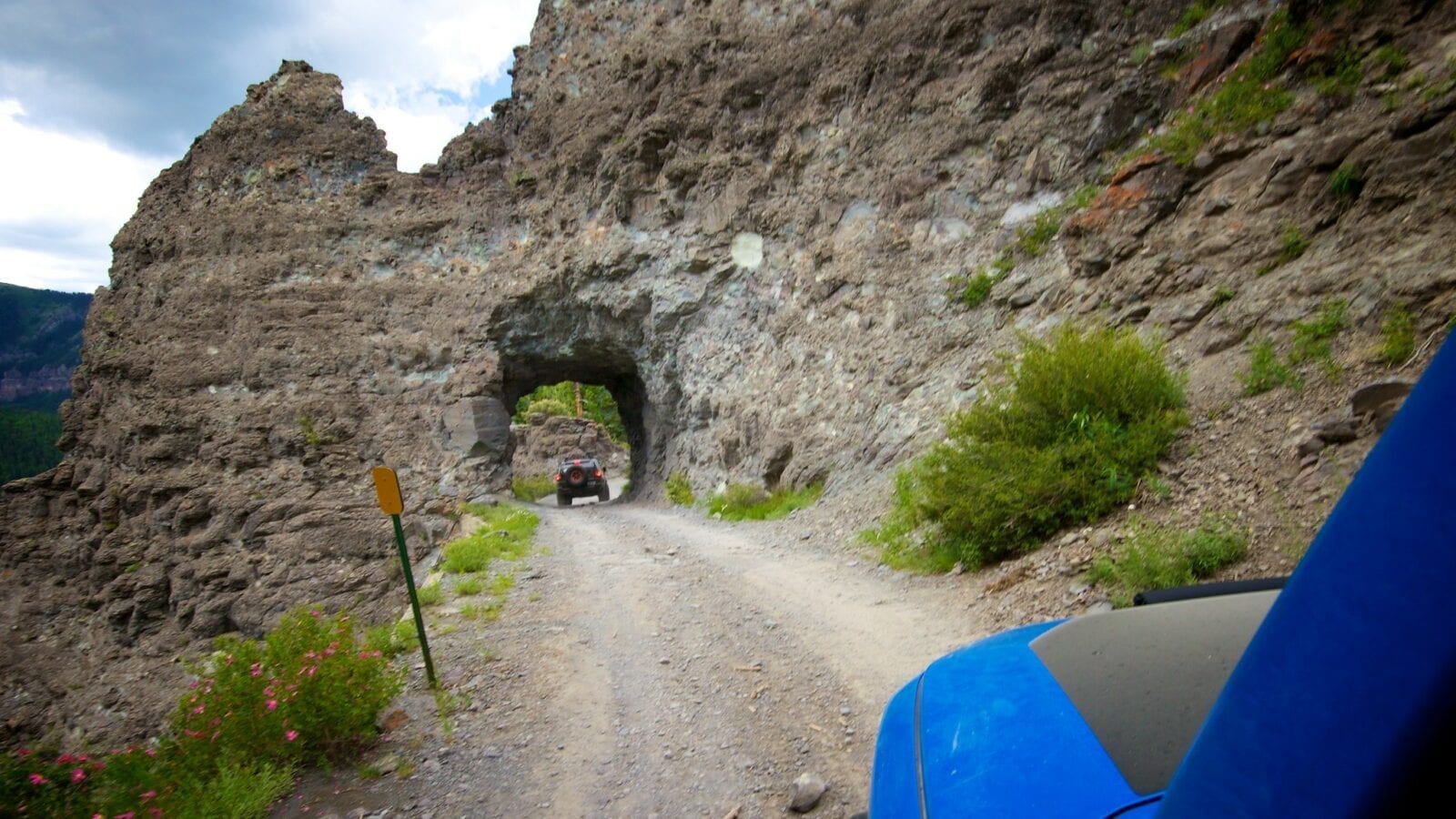 From Telluride, take Tomboy Rd east from just north of the center of town. The dirt road travels approximately 6 miles to the top of the pass. To continue to Ouray, follow County RD 26A past the Camp Bird Mine. Continue straight to follow Canyon Creek along Camp Bird Rd for about 6 miles into town.
Seasonality – Access to Imogene Pass is limited to a few months in the summer and early fall. Typically, Imogene Pass is open from July until early October. Due to its elevation, Imogene Pass experiences frequent and quick changes in weather.
Vehicle Restrictions – 2WD and low clearance vehicles should not attempt to drive over Imogene Pass. High clearance and 4WD are strongly recommended. Unlicensed OHV vehicles are only permitted east of Marshall Creek over the Ouray county line.
Nearby Activities
Visitors can experience the rich mining history of Imogene Pass with scenic stops at the Camp Bird Mine and the ghost town of Tomboy, CO. Decaying buildings and relics dot the hillsides, which complement the sweeping mountain views, seasonal wildflowers, and roaming wildlife.
To extend your visit, Imogene Pass offers both backcountry and developed camping opportunities maintained by the US Forest Service. Taking a break from the heart-pounding drive, licensed anglers can enjoy several great, high-elevation trout fishing opportunities or hike through the Uncompahgre National Forest.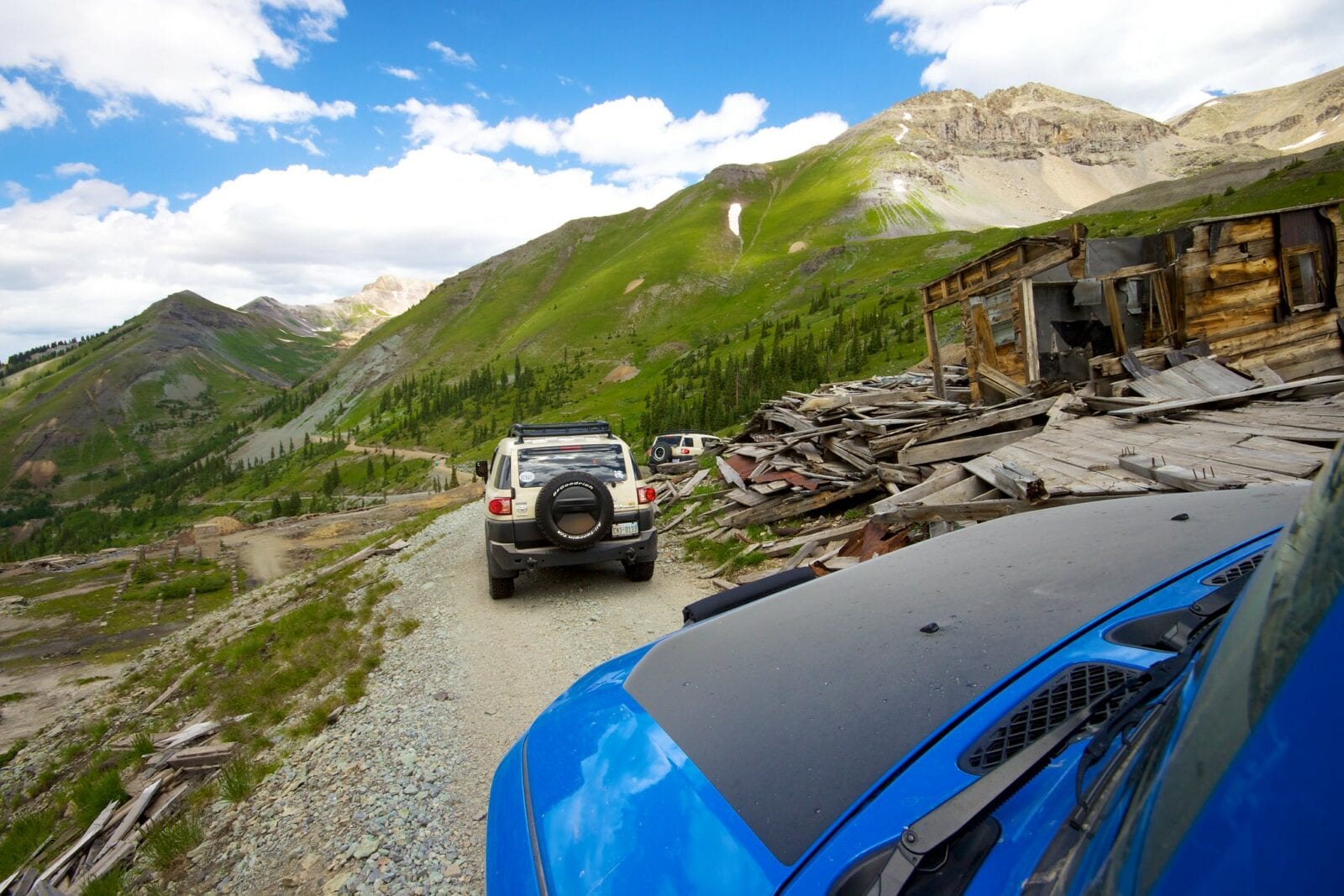 Details
Address: Imogene Pass, Colorado 81435
Season: July to October
Elevation: 13,114 feet
County: Ouray County | San Miguel County
Mountain Range: San Juan Mountains
Coordinates: 37°55′56″N 107°44′10″W
Access: Unpaved Tomboy Rd.