North Pass, sometimes known as North Cochetopa Pass, is an easily accessible mountain pass along State Highway 114 in Colorado. It connects Sagauche County with Gunnison County, offering a beautiful, paved route, accessible year round.
The pass lies along the Continental Divide at 10,010 feet, a few miles north of Cochetopa Pass. This southern route was the original way over the Divide, located on County Road NN14 / Forest Road 750. North Pass has replaced the need to use Cochetopa Pass, but both make for a wonderful drive.
History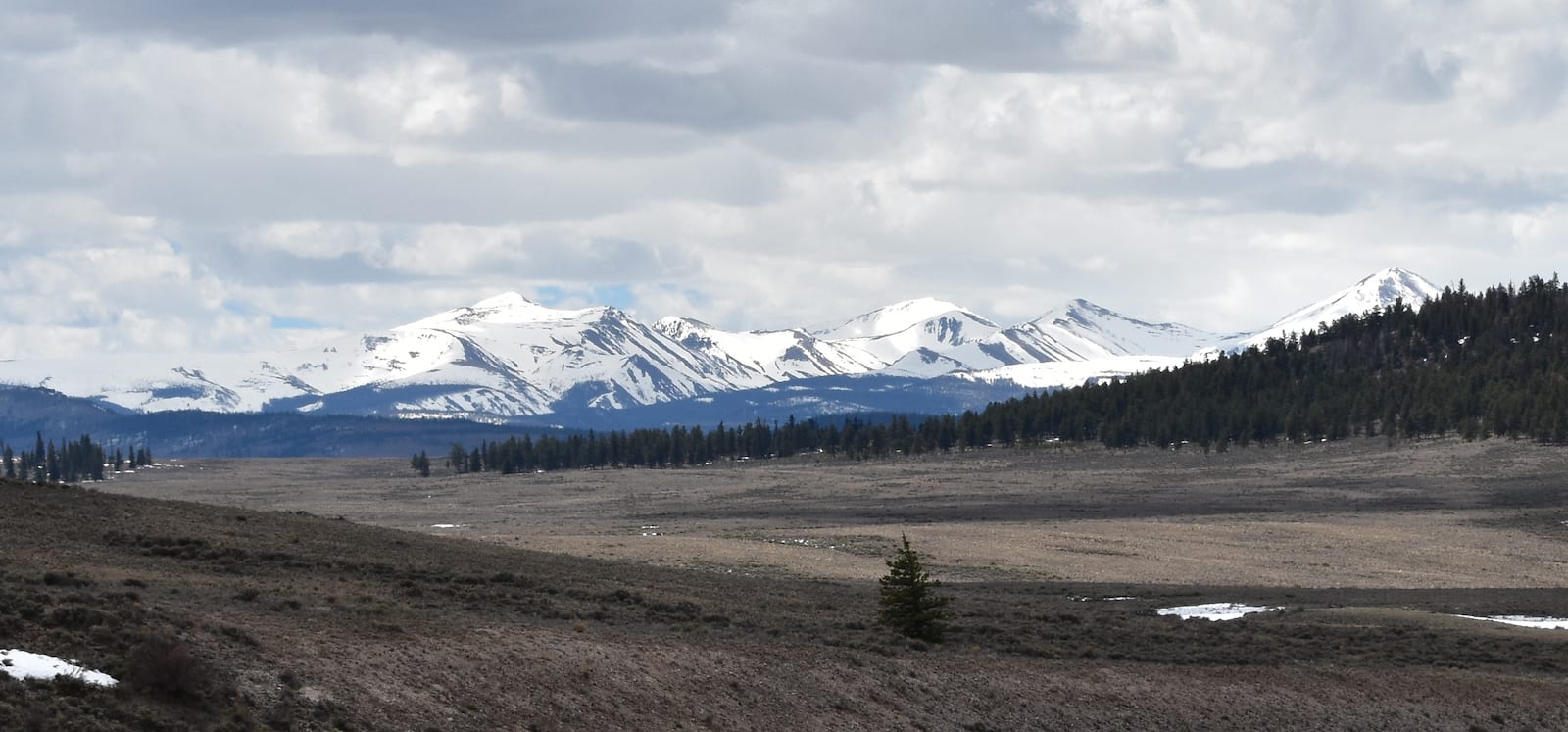 The area around North Pass is called Cochetopa Hills, which has a rich human history of native hunters, railway expeditions, and clashes between different groups. North Pass and Cochetopa Pass were used as relatively low elevation opportunities to cross the Continental Divide by foot, wagon, and vehicle.
Throughout the 1920's, State Highway 114 was slowly built, originally traversing Cochetopa Pass. In 1963, the route over Cochetopa pass was closed and replaced by a paved road over North Pass.
North Pass Accessibility
North Pass is easily accessible by most passenger vehicles during all seasons.
Seasonality – Access to North Pass is typically open all year round, with the occasional closure due to dangerous weather conditions.
Vehicle Restrictions – SH 114 is a paved and well-maintained road that is open to all vehicles. Motorists should be aware of Colorado traction and chain laws when applicable.
Activities near North Pass
There are many opportunities to enjoy the Gunnison and Rio Grande national forests that surround North Pass. Visitors have a wide array of options for hiking, mountain biking, camping, or winter activities. Just south of the pass along SH 114, campers can stay at the Buffalo Pass Campground for just $5 per night.
Read about the Camping near Alamosa, Sand Dunes, and around the San Luis Valley.
Details
Address: State Highway 114, between Saguache and Gunnison
Season: Year Road
Elevation: 10,010 ft (3,068 m)
County: Saguache County
Mountain Range: Rocky Mountains
Coordinates: 38.1629°N 106.5998°W
Access: State Highway 114