Webster Pass crosses over the Continental Divide and summits at 12,103 feet. It's accessed by a 4×4 off road trail in the semi-ghost town of Montezuma, near Keystone, Colorado.
Situated within the White River National Forest, Webster Pass was established to connect the Snake River Valley and the Hall Valley areas of the Montezuma Mining District. The trail was originally called "Handcart Pass" until the Webster brothers built a toll road. Webster Pass was officially renamed in the 1870s.
Webster Pass Accessibility
The most popular way to access Webster Pass is with an off-road vehicle, ATVs or dirt bike from Summit County. There is an out and back trail that is treacherous, but not considered overly technical and is well suited for intermediate off-roaders that are well experienced with their vehicles.
For the right driver and vehicle you can connect with Red Cone Pass and take the switchbacks down near Grant, connecting with Highway 285 in Park County. This is a difficult descent. Most will complete this OHV as a loop and come back up and down Webster Pass.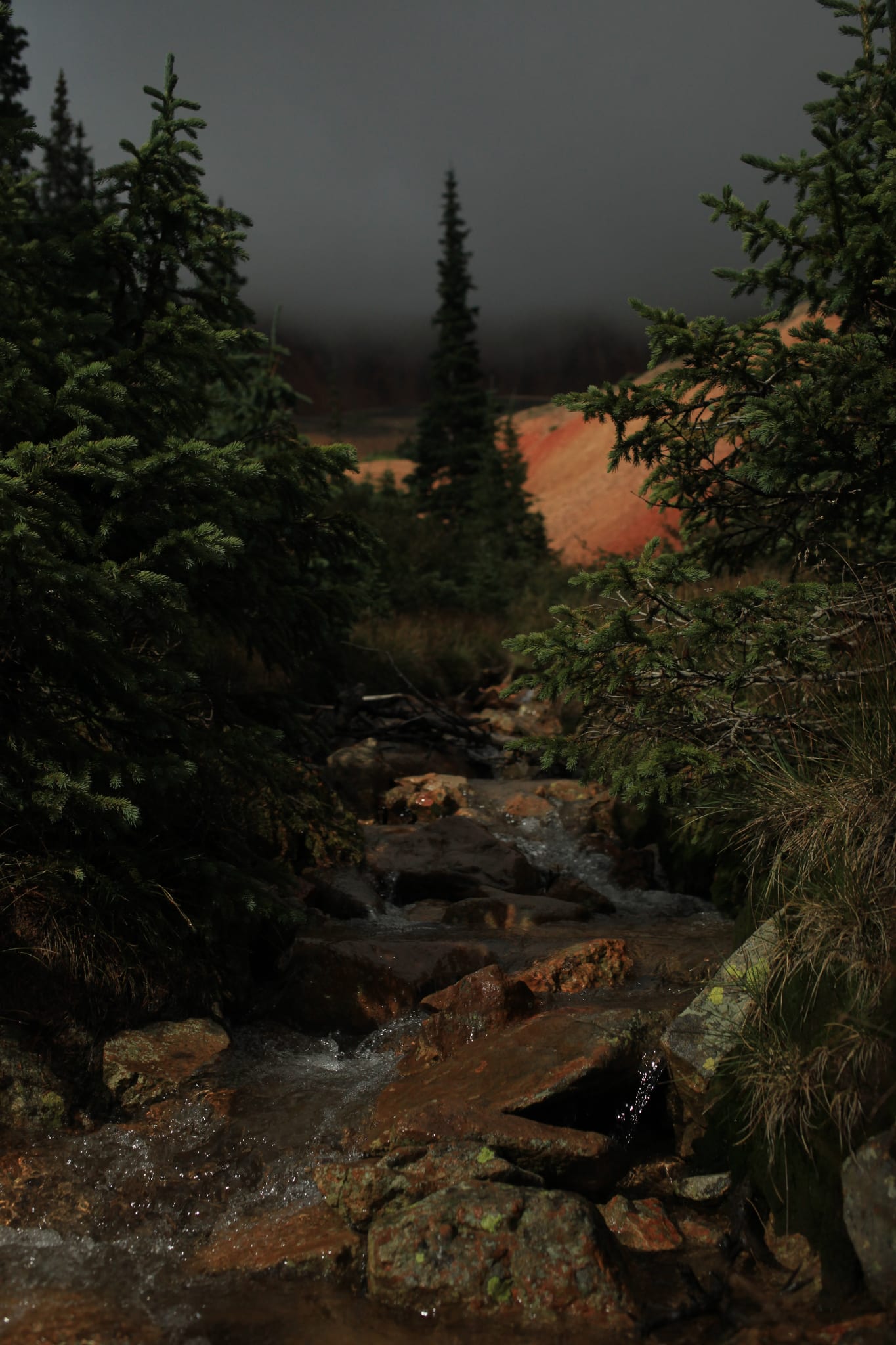 The trail can also be used for hiking, backpacking, cross country skiing and trail running. Dogs must be kept on a leash while on the trail.
Seasonality – Webster Pass is typically open for use during the summer and fall. Fallen trees have lead delayed openings during years with heavy avalanche activity. There is a gate at the beginning of the trail that typically opens in July and closes in October.
Vehicle Restrictions – You cannot drive a typical passenger vehicle through Webster Pass. You'll need a high-clearance 4×4. The trail can become quite hazardous and requires vehicles with significant clearance. There is a river crossing and multiple steep switchbacks. Off road vehicles and access by foot are recommended.
Getting There – The most popular way to access Webster pass is via Interstate 70. From the Dillon / Silverthorne exit 205, travel east on Highway 6 and take a right on County Road 5 (Montezuma Road). Travel for 7 miles through the town of Montezuma and Webster Pass Road will be on your left.
Activities by Webster Pass
Before the nearby ski resorts open for the winter, Webster Pass is a great place to explore the fall colors of Colorado. In addition to off road vehicle trips, individuals can hike or backpack along the White River National Forest trail to Webster Pass. There was a ghost town of Webster on the pass.
Details
Address: Webster Pass Road #285, Montezuma, CO (near Keystone)
Season: July to October
Elevation: 12,103 ft (3,689 m)
County: Summit
Mountain Range: Front Range
Coordinates: 39°31′52″N 105°49′58″W
Access: Off Road Trail
Website: fs.usda.gov/recarea/whiteriver/recarea/?recid=40977