In northern Colorado, La Poudre Pass sits at 10,184 ft. along the Great Continental Divide. The pass designates the split between Larimer and Grand County.
Atop the summit, the La Poudre Pass lake bears the headwaters for the Colorado River. On the other side of the Continental Divide, the La Poudre Pass Creek flows northeast towards the Cache La Poudre River.
To the south of La Poudre Pass, visitors can enter Rocky Mountain National Park via the Little Yellowstone Trail. Technically, the exact location of the pass is accessed via a brief hike on the La Poudre Pass Trail.
History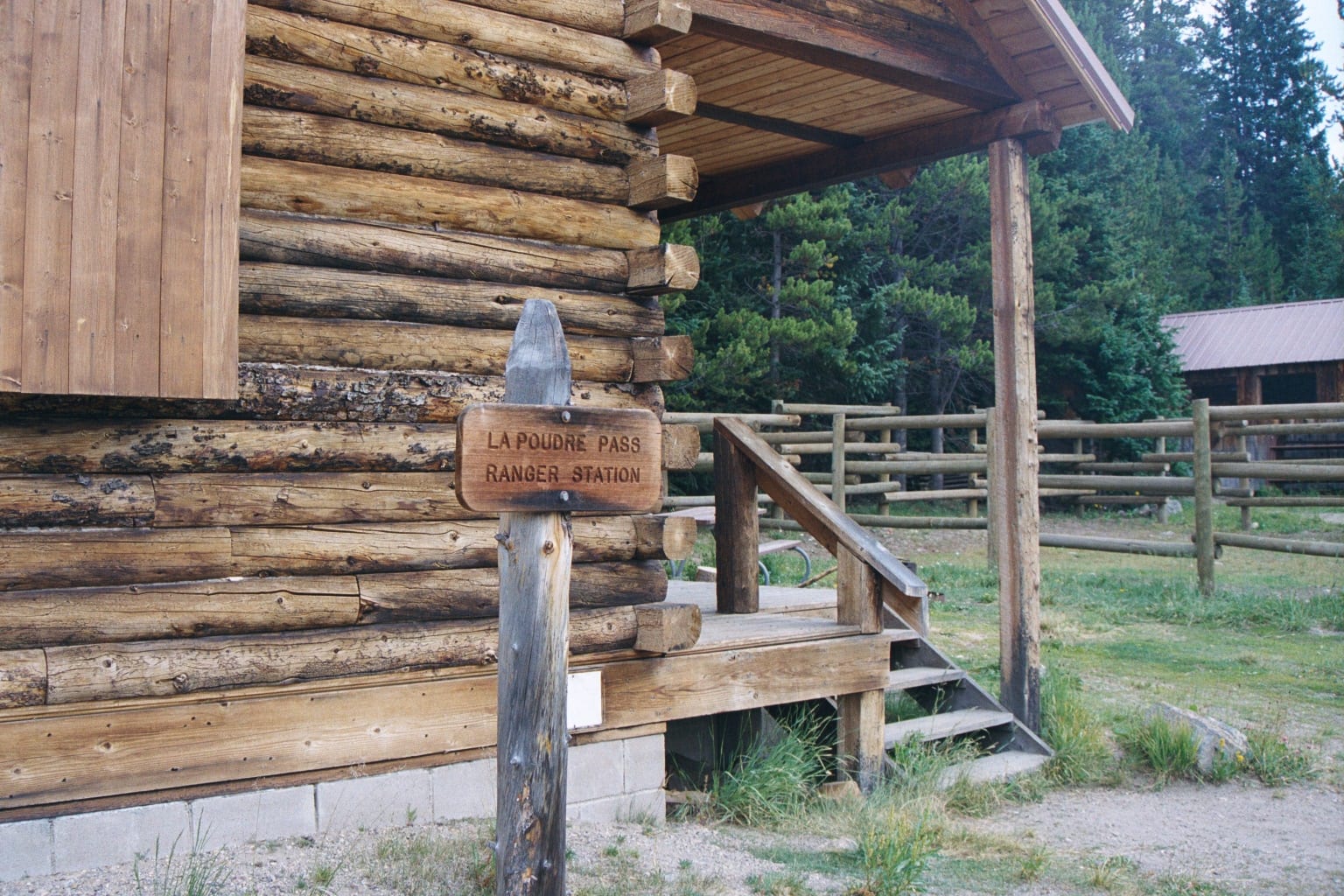 La Poudre gets its namesake from the Cache La Poudre River and surrounding wilderness. "Cache La Poudre" roughly translates from French into "hide the powder." The canyon got this nickname because early trappers would have to hide their valuables (like gunpowder) in a hole in the ground.
La Poudre Pass Accessibility
To get to La Poudre Pass, motorists must take the unpaved Long Draw Rd, to reach the trailhead parking lot. The road is well traveled and is accessible by most passenger vehicles.
At the La Poudre Pass trailhead, there is a small parking lot, which can fit approximately 12 cars. There is also a bathroom, but no running water at the trailhead.
Seasonality – The Grand River Ditch brings exceptionally high water levels to La Poudre Pass well into the spring. Long Draw Road typically opens after Memorial Day and closes in mid-October.
Vehicle Restrictions – There are no vehicle restrictions along Long Draw Rd to access La Poudre Pass. If the road is open, the journey is easy for most passenger vehicles.
Activities near La Poudre Pass
There are many great outdoor opportunities in the area surrounding La Poudre Pass. If you plan to hike into Rocky Mountain National Park, you will need to purchase a park pass. There is a ranger station and primitive campground located onsite.
To the north of the pass, visitors can find hiking opportunities in the Neota Wilderness.
Details
Address: Long Draw Road, via Forest Road 156 off of US 14 in the Poudre Canyon
Season: June to October
Elevation: 10,184 ft (3,104 m)
Mountain Range: Rocky Mountains
Coordinates: 40°28′36″N 105°49′24″W
Access: Short Pedestrian Trail (Parking on Long Draw Road)