The beautiful Milner Pass is a 10,759' mountain pass that lies along the Great Continental Divide within Rocky Mountain National Park. Milner Pass can be traversed by car along Trail Ridge Road, which is Colorado's highest elevation paved throughway.
History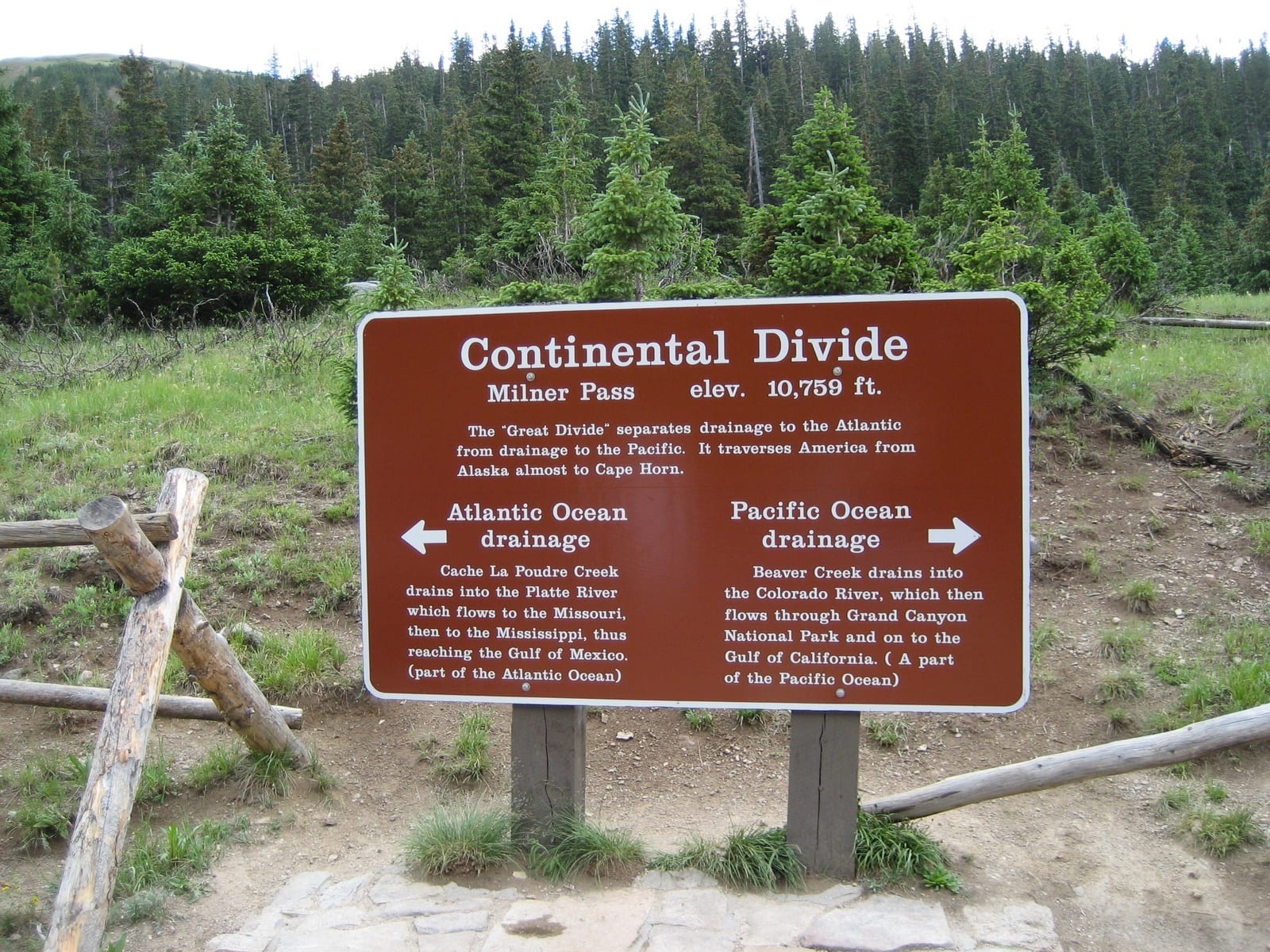 Milner Pass gets its name from T.J. Milner, who was a railroad surveyor looking to establish a route from Denver to Salt Lake City. Milner decided the difficult route was not the best fit for train tracks, and the surrounding area was established as Rocky Mountain National Park in 1915.
Eleven years later, the Milner Pass Road Camp Mess Hall & House was constructed just west of the Great Divide. The log cabin can still be visited today along US Highway 34. US 34, also known as Trail Ridge Road, was completed in 1929 and serves as the park's main throughway.
Milner Pass Accessibility
To reach Milner Pass, you must enter Rocky Mountain National Park via Highway 34 from either Grand Lake or Estes Park. A paid pass is required to enter the National Park. Once you reach Milner Pass, there is a parking area with restrooms.
Seasonality – Trail Ridge Road is closed seasonally every year in the Winter. Typically, the road will open around Memorial Day and will close in late October. Occasionally, unseasonable storms may cause the road to close temporarily.
Vehicle Restrictions – When Trail Ridge road is open, there are no vehicle restrictions to reach Milner Pass. However, confident drivers should remain alert among the route's winding turns, steep grades, and possibly tough weather conditions.
Activities near Milner Pass
Rocky Mountain National Park attracts millions of visitors each year to awe at the beautiful Coloradoan landscape. The area bears ample amounts of opportunities for hiking, outdoor sports, and wildlife viewing.
At Milner Pass, stunning views of the Continental Divide can be enjoyed over Poudre Lake or along the Ute and Poudre River Trails. For most, Milner Pass serves as a great photo opportunity for scenery and possible wildlife viewings as you make your way through the park.
There are two other mountain passes along Trail Ridge Road: Iceberg Pass and Fall River Pass.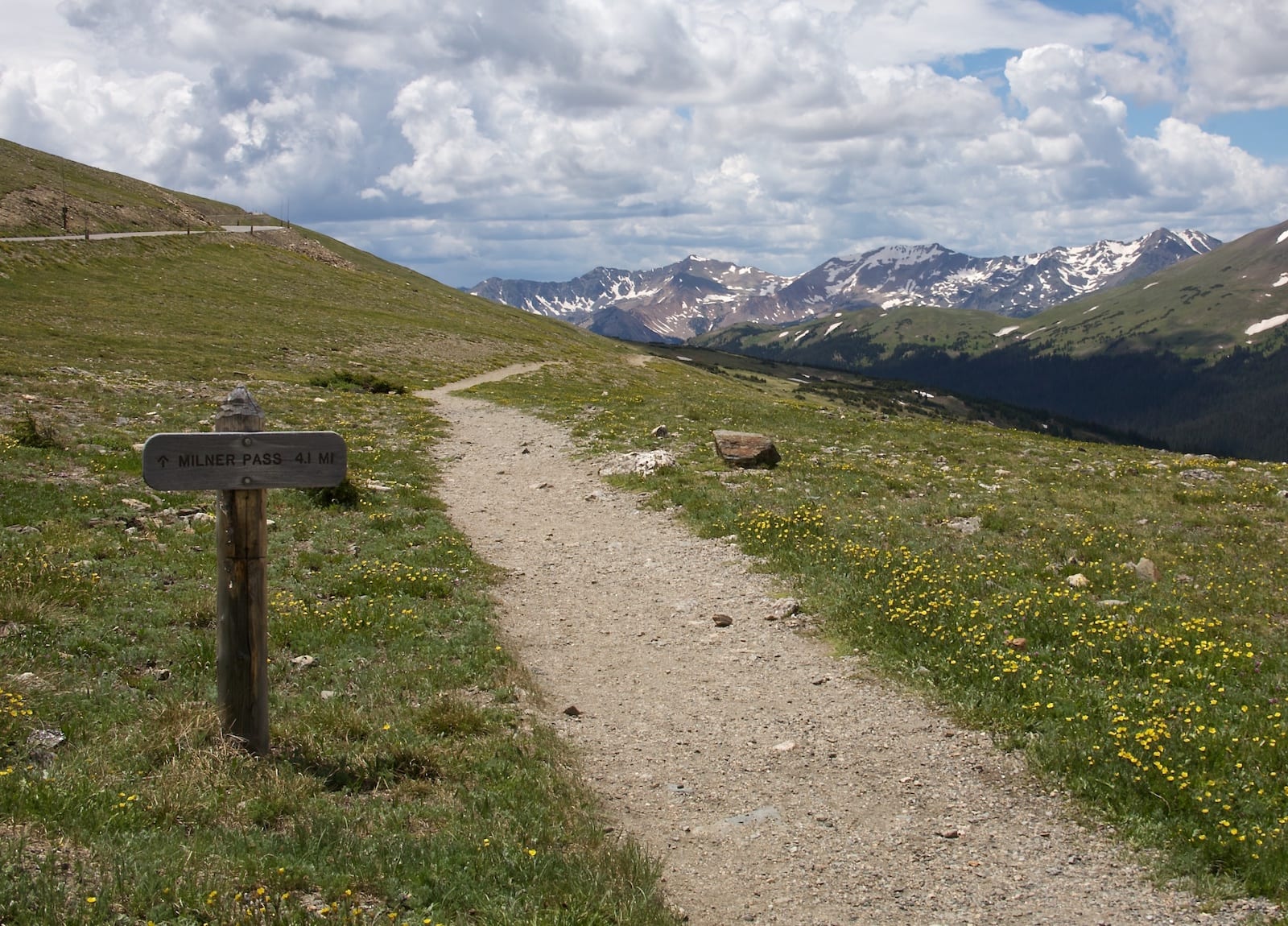 Details
Address: US 34 (Trail Ridge Road) in Rocky Mountain National Park between Estes Park and Grand Lake
Season: May to October
Elevation: 10,759 ft (3,279 m)
Mountain Range: Front Range of the Rocky Mountains
Coordinates: 40°25′11″N 105°48′41″W
Access: Trail Ridge Road (US 34)