Down in the San Juan Mountains of southwest Colorado, the high elevation Stony Pass (12,492 ft) sits along a popular off-road vehicle route. Atop Stony Pass east of Silverton, there are panoramic views of the Continental Divide and the Headwaters of the Rio Grande.
History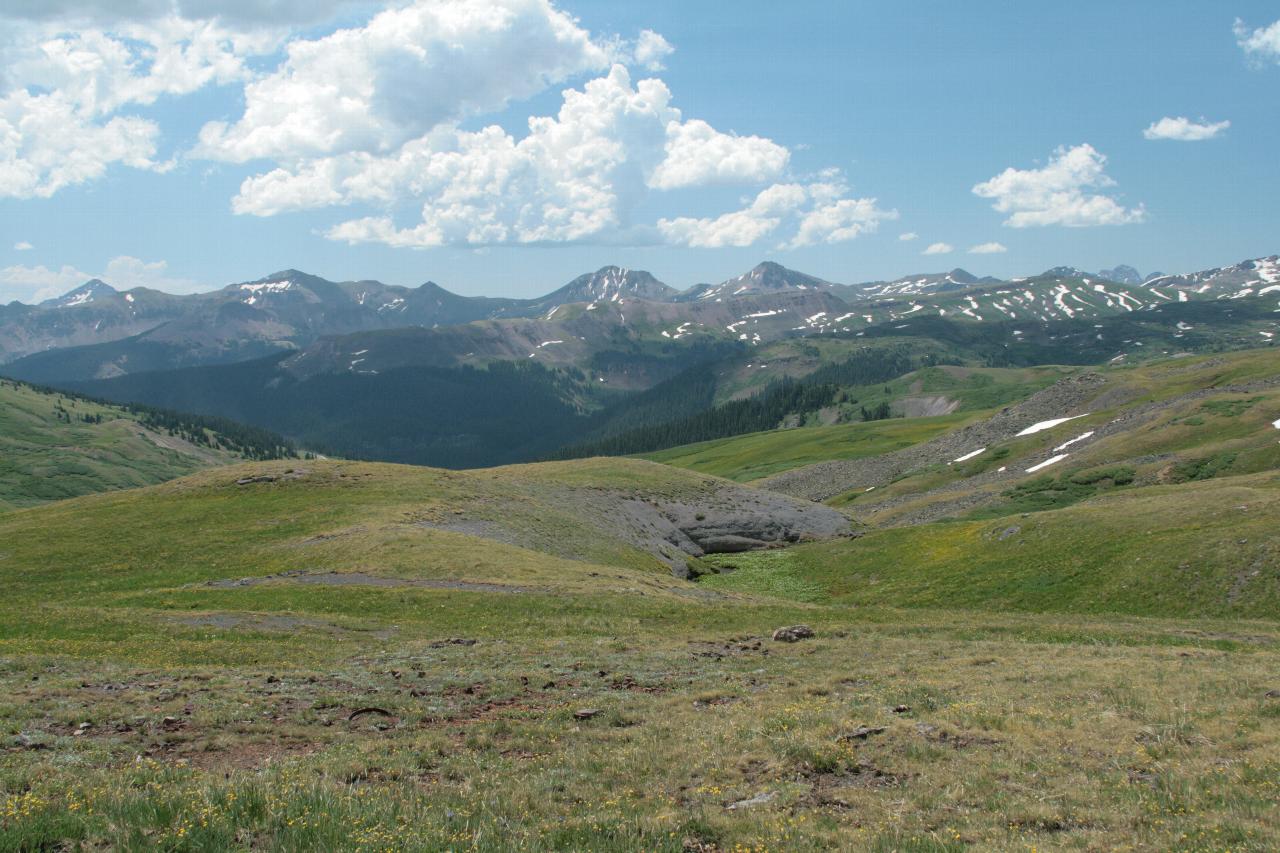 The route along Stony Pass has a rich history embedded in Colorado's mining industry. In 1872, the original Stony Pass Road was developed to connect the San Juan area's mining operations in Silverton to the Front Range of the Rocky Mountains via the town of Del Norte. The road was originally designed for pack animals and later graduated to accommodating wagons.
The road continued to bring and send supplies and minerals to and from the Bear Creek Mining District until World War II. In the 1950's, the road was acquired by the US Forest Service and is maintained for recreational use today.
Stony Pass Accessibility
The easiest way to access Stony Pass is through the town of Silverton. The most popular route extends all the way east to the Rio Grande Reservoir near Lost Trail Ranch outside of Creede. The unpaved road leading to and from Stony Pass may have bits of rocky, tough, or washed out terrain.
Seasonality – Stony Pass Road is only open for a very limited season, generally from May until October. It is popular for cool temperatures in the high elevation during the heat of the summer.
Vehicle Restrictions – High clearance, 4WD, and off-road vehicles are highly recommended for summiting Stony Pass. The road contains sometimes challenging terrain and can become very narrow in parts.
Activities near Stony Pass
A journey along Stony Pass road is very popular for first time and well-seasoned off road travelers. The high elevation journey awards motorists with breathtaking views, bright wildflowers, and ample water features. It's located within the Rio Grande National Forest, so the region is full of great hiking, fishing and camping.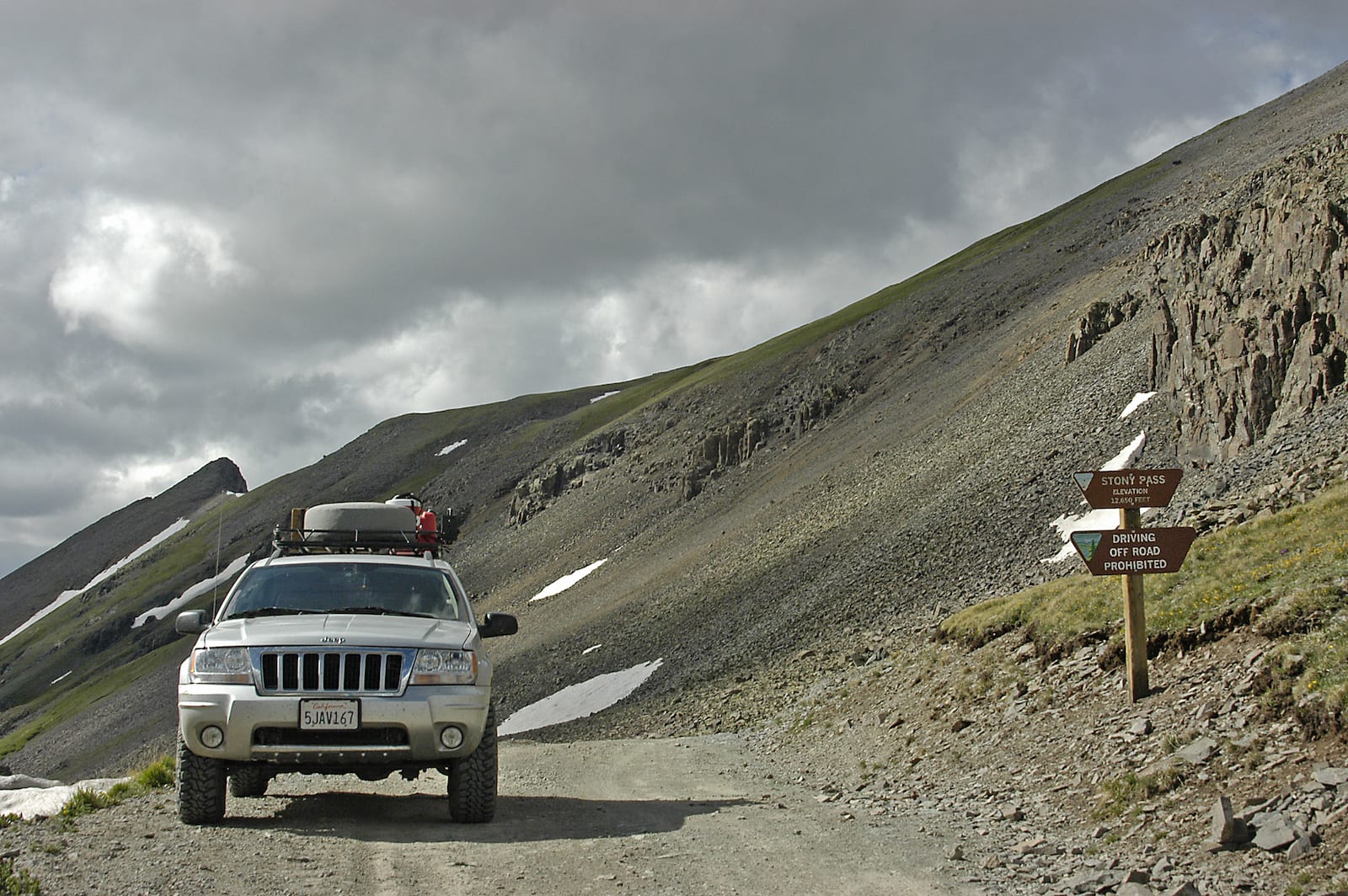 Details
Address: County Road 3 (Forest Road 520) east of Silverton, southwest of Creede, CO
Season: May – October
Elevation: 12,592 ft (3,838 m)
County: San Juan County
Mountain Range: San Juan Mountains
Coordinates: 37°47′43″N 107°32′58″W
Access: Unpaved County Road 3 / Forest Road 520 or via Colorado Trail