Northwest of Durango, Kennebec Pass sits 11,683 feet above La Plata County, in the San Juan National Forest. Located in the La Plata Range, the pass falls along the Colorado Trail and can be accessed on foot, bike or horseback.
To reach the Kennebec Pass Trailhead, a 4WD vehicle is required to climb the challenging county roads into Cumberland Basin. Near the summit, the winding roads have very steep drop-offs, requiring experienced drivers to skillfully navigate the high-elevation route.
At the summit, Kennebec Pass visitors are rewarded with panoramic views of the breathtaking Rocky Mountain scenery.
History of Kennebec Pass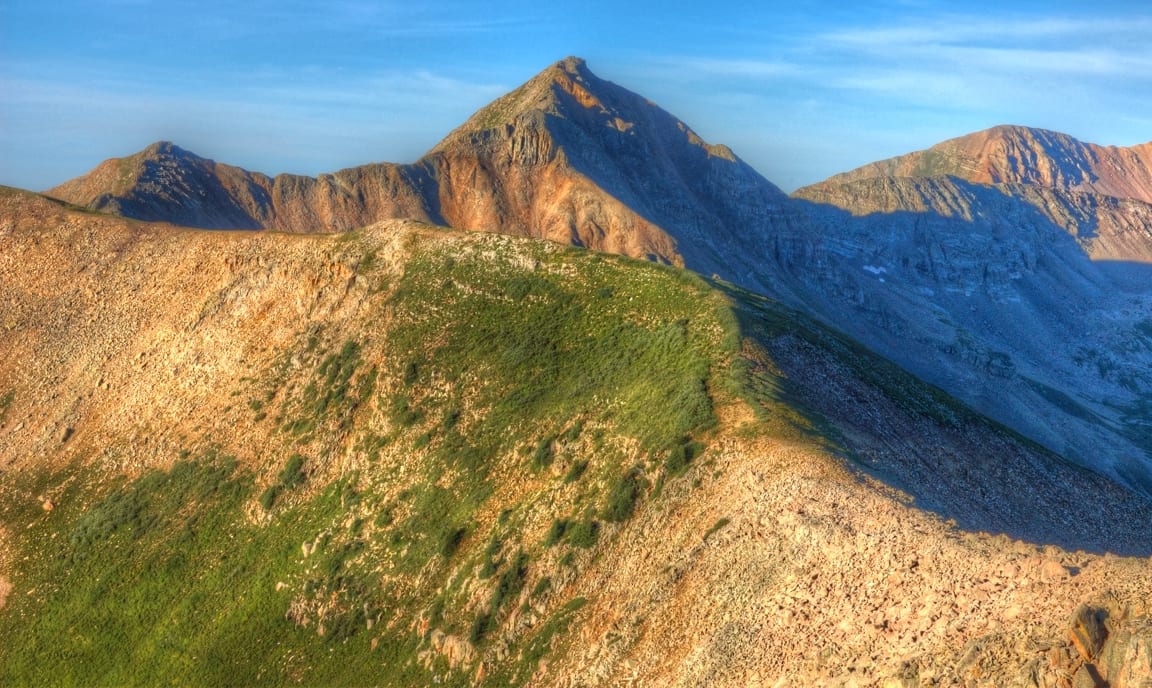 Near the top of Kennebec Pass, remains from the century-old mining camp of La Plata City can be seen among the mountain views. The rough route to the pass was originally used by prospectors heading to the Muldoon Silver Mine, the site of which can still be visited today.
Kennebec Pass Accessibility
From Highway 160, west of Durango, begin by following the La Plata River north from Hesperus, on County Rd 124. From here, it is approximately 14 miles to the summit with easy driving conditions until you reach the last few miles. At the end of the road, there is a large, obvious parking area.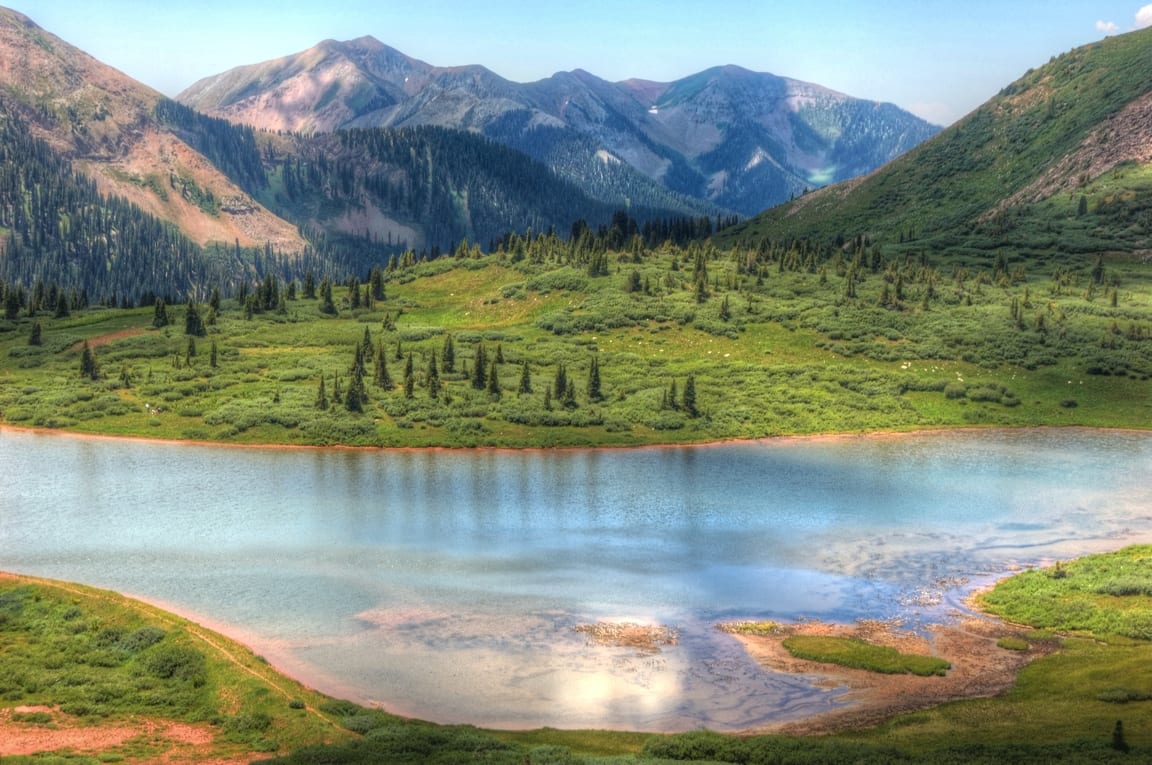 Seasonality – Kennebec Pass is typically open from late spring until late fall. The road becomes impassable by automobile in the winter but remains open to snowshoeing and nordic skiing access.
Vehicle Restrictions – 2WD vehicles will not be able to reach the trailhead, but can drive within a few miles of the Kennebec Pass summit, then continue on foot or mountain bike. High clearance, 4WD, and an exceptional amount of patience are required to reach the parking lot.
Activities Near Kennebec Pass
As a part of the Colorado Trail, Kennebec Pass offers thru-hikers, daytrippers, and weekend warriors the opportunity to explore some of the area's beautiful high country.
Along the ascent and descent of Kennebec Pass, there are many camping and lodging opportunities to extend visits overnight within the San Juan National Forest.
Surrounding the pass, anglers will find great fishing conditions in the La Plata River, Taylor Lake, and Columbus Creek. There are also many short hikes to summit local peaks and explore the La Plata Canyon.
Details
Trailhead Address: Kennebec Trailhead, County Rd 124, Durango, CO 81301
Season: Late Spring – Late Fall | Closed in Winter
Elevation: 11,683 feet
County: La Plata County
Mountain Range: La Plata Range
Coordinates: 37°26'57.8″N 108°00'01.3″W
Access: Colorado Trail (hiking, mountain biking, and horseback riding)