Raton Pass is a National Historic Landmark and the highest elevation point along the Santa Fe Trail, located on the state border between Trinidad, Colorado and Raton, New Mexico. The pass sits at 7,834 ft (2,388 m) and can be reached via Interstate 25 or by railroad on the Amtrak Southwest Chief passenger train.
History of Raton Pass
In the early 19th century, the Santa Fe Trail was used by pioneers traveling between Santa Fe, New Mexico and Franklin, Missouri. East of Santa Fe, travelers could take either the Cimarron Route or the Mountain Route, which traversed Raton Pass en route to Bent's Old Fort National Historic Site. The route was also used by Stephen W. Kearny to bring troops to New Mexico during the Mexican-American War.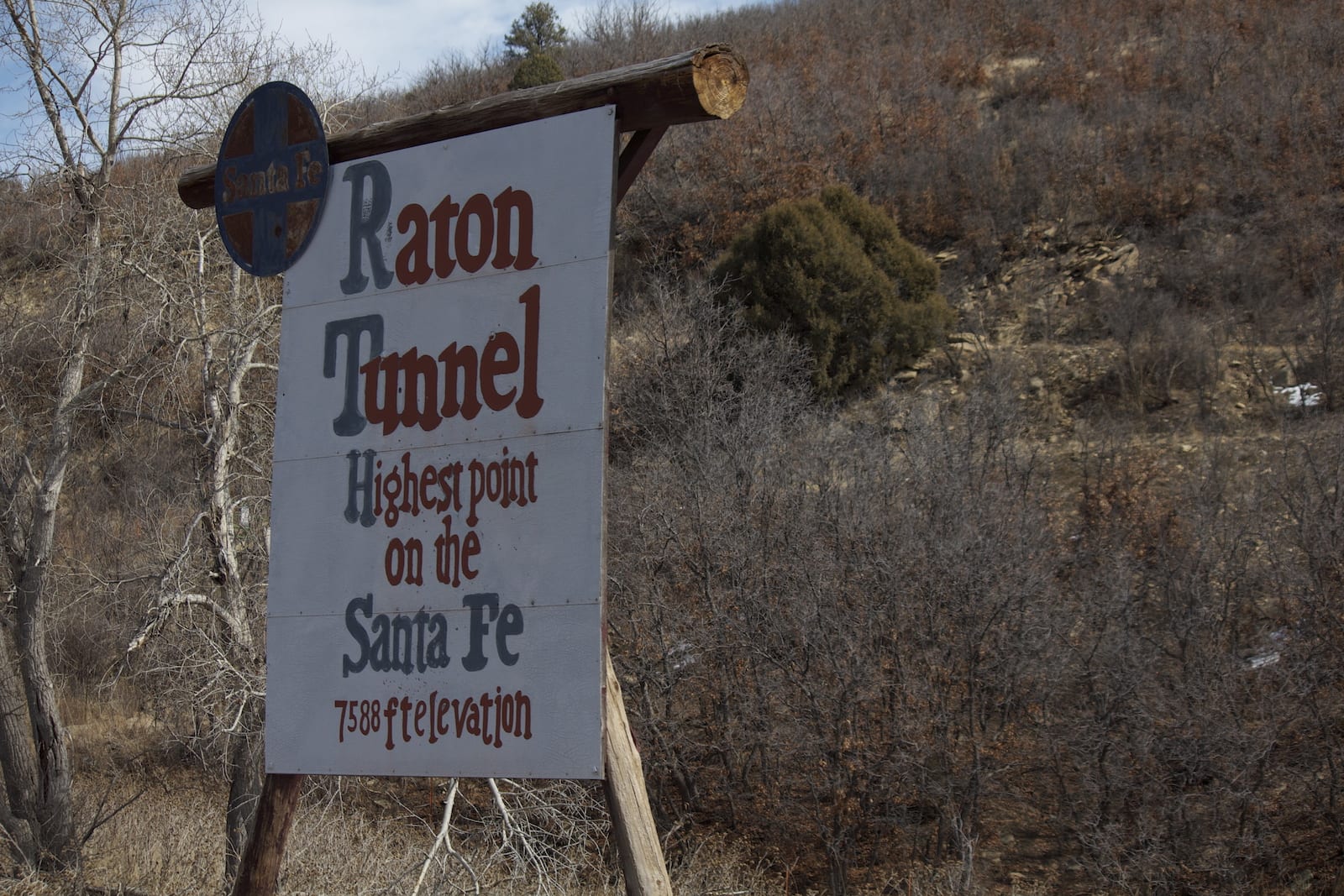 In the second half of the 19th century, the Atchison, Topeka and Santa Fe Railway established a railroad route over Raton Pass. The railway was a large point of contention in a business rivalry with the Denver and Rio Grande Railroad. In 1996, the route was adopted by the BNSF Railway Company.
Raton Pass has been referenced in many southwest American pieces of music, art, and film. Notably, ascents over the pass (and trouble with possible snowstorms) have been recounted by Townes Van Zandt, C.W. McCall, & Clint Black.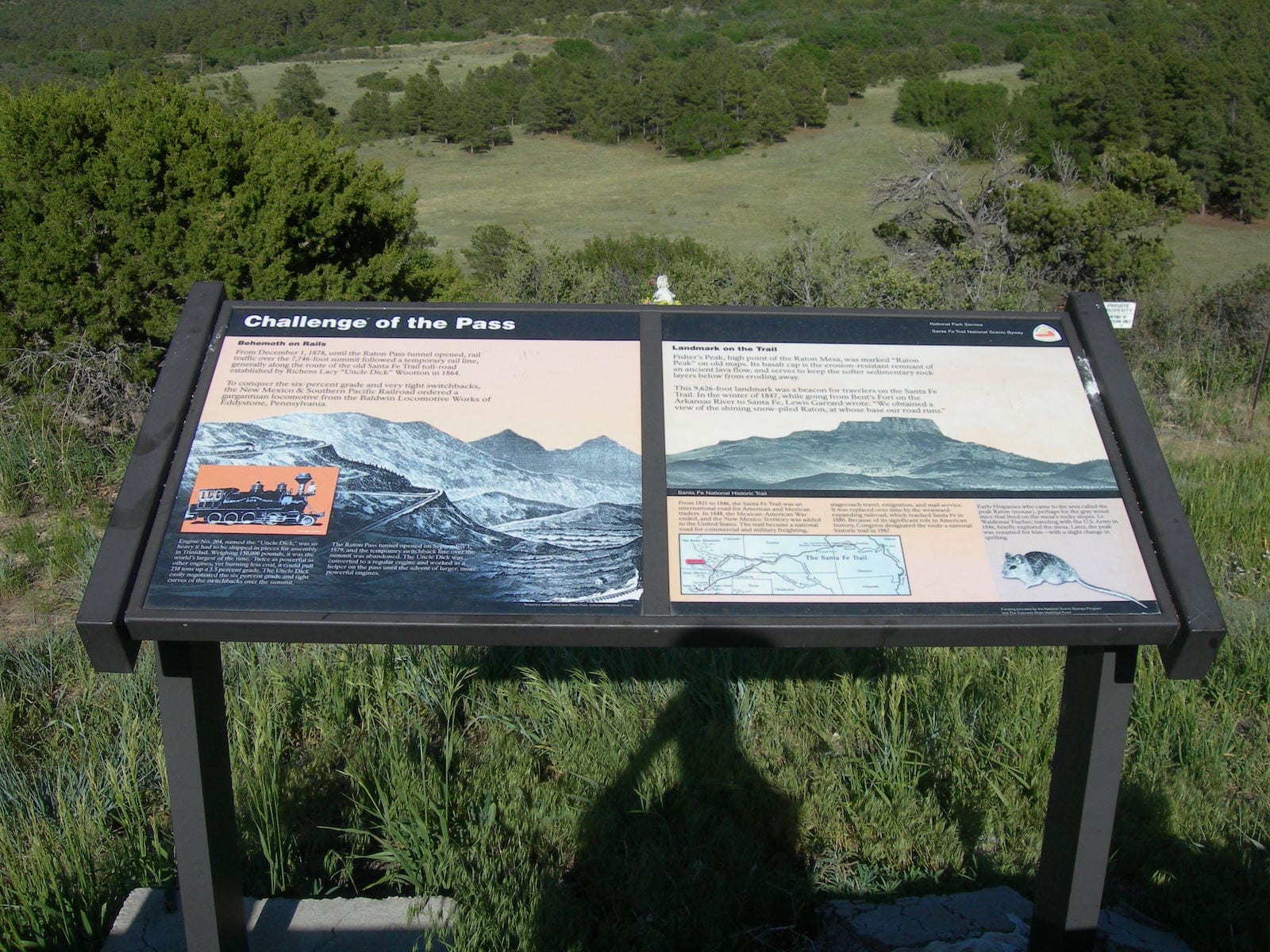 The Raton Range of the eastern Sangre de Cristo Mountains shares the namesake with the pass, nearby
basin, and Mexican town. The word "raton" translates to "mouse" from Spanish, as the nearby mountain range was said to have been infested with rodents, some of which carried the bubonic plague.
Raton Pass Accessibility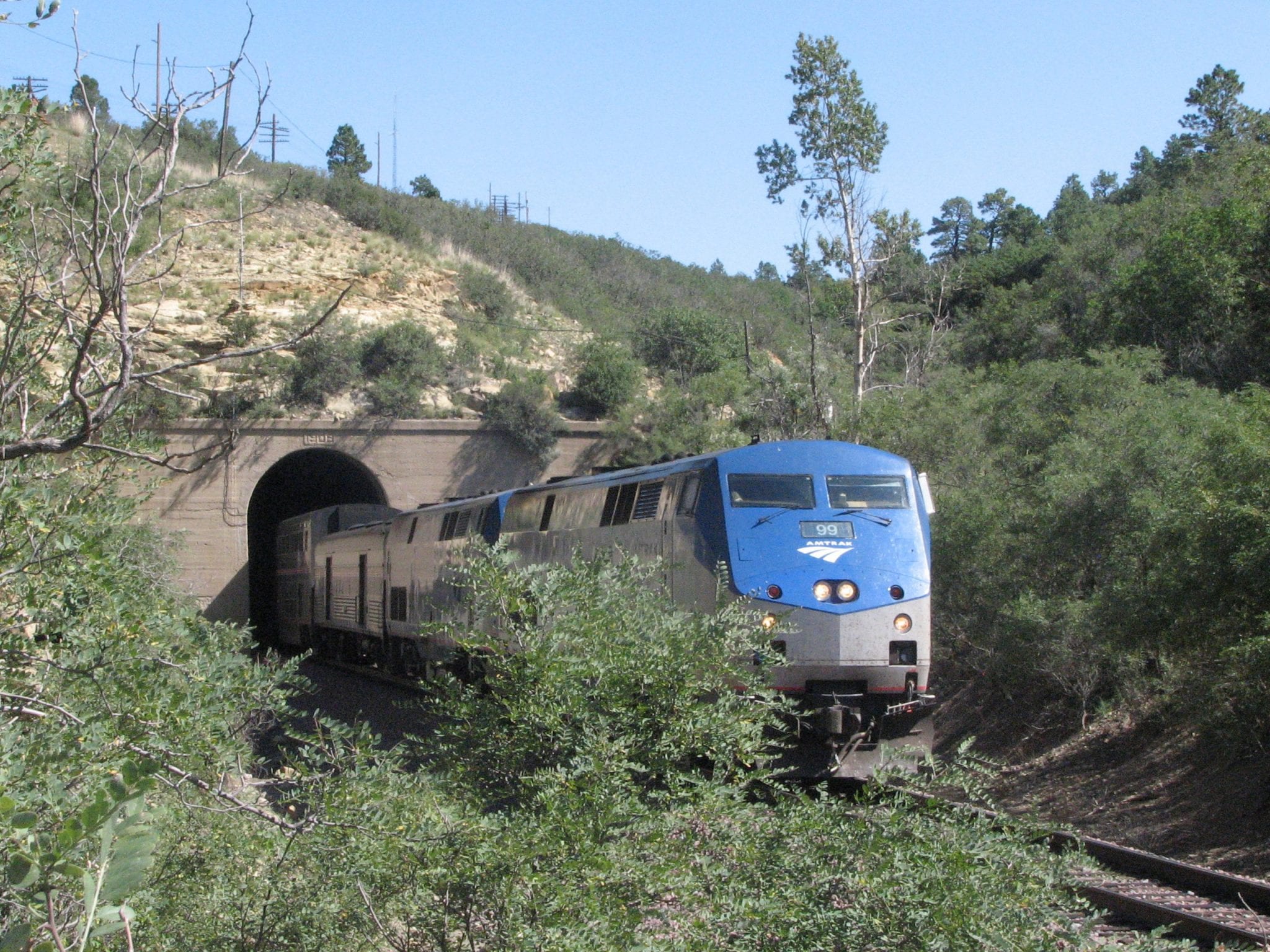 Raton Pass is easily accessible along the paved Interstate 25 (US-85 / US-87) between New Mexico and Colorado. The route is well maintained and has a maximum grade of 6%. In good conditions, Raton Pass is relatively easy to traverse. There is an area to pull off and safely park at the "Welcome to Colorful Colorado" sign.
You can also board the Amtrak train at the depot in Trinidad, and ride that all the way to Los Angeles if you wanted.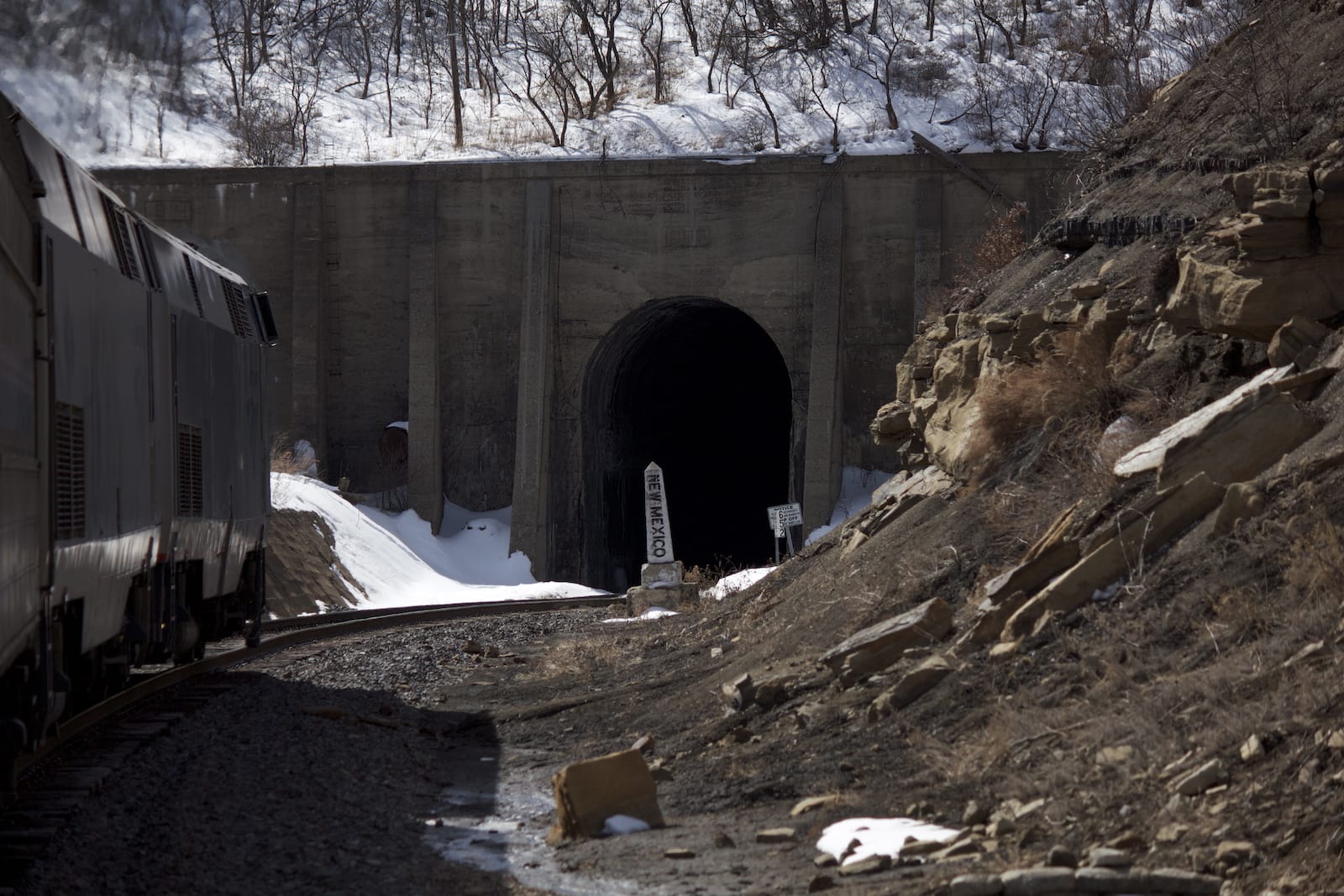 Seasonality – In general, Raton Pass can be traversed all year round. However, it may become subject to close in dangerous winter weather conditions.
Vehicle Restrictions – There are no restrictions on vehicles along I-25 to reach Raton Pass. However, the area is subject to fast moving winter storms. Vehicles should be prepared and proceed with caution in unfavorable weather conditions.
Activities near Raton Pass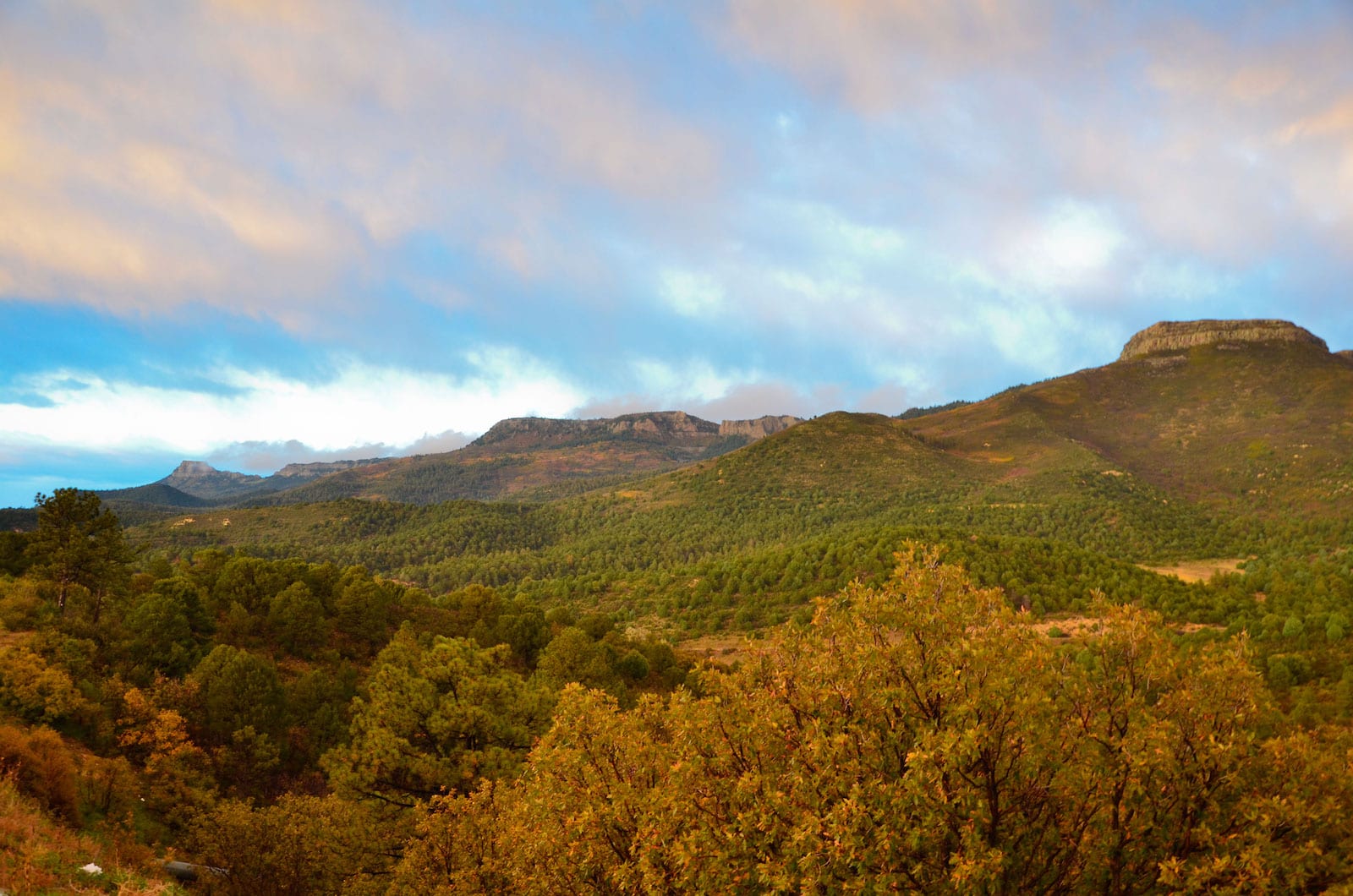 Raton Pass sits along the eastern side of the Sangre De Cristo Mountains, which provide astounding views and ample outdoor opportunities in southern Colorado and northern New Mexico.
The pass is roughly halfway between Trinidad, CO and Raton, NM. Each town has shops, restaurants, and accommodations. Most commonly, travelers can hike, camp, boat, and fish in either Sugarite Canyon State Park (NM) or Trinidad Lake State Park (CO).
Details
Address: CanAm Hwy, Trinidad, CO 81082 / Raton, NM 87740
Season: Year round
Elevation: 7,834 ft (2,388 m)
County: Las Animas County (Colorado) & Colfax County (New Mexico)
Mountain Range: Sangre de Cristo Mountains
Coordinates: 36°59′28″N 104°29′12″W
Access: Paved Highway I-25 (US 85 & US 87) or via Railroad