The Dallas Divide is a high mountain pass located in Southwest Colorado between Ridgway and Placerville. The 8,983-foot pass is often used to access the city of Telluride and serves as the geological divide between the San Juan Mountains and the Uncompahgre Plateau.
The Dallas Divide splits the Ouray and San Miguel counties and sits roughly 10 miles north of the prominent points of Dallas Peak and Mt. Sneffels. It also divides the watersheds between the Uncompahgre and San Miguel Rivers.
History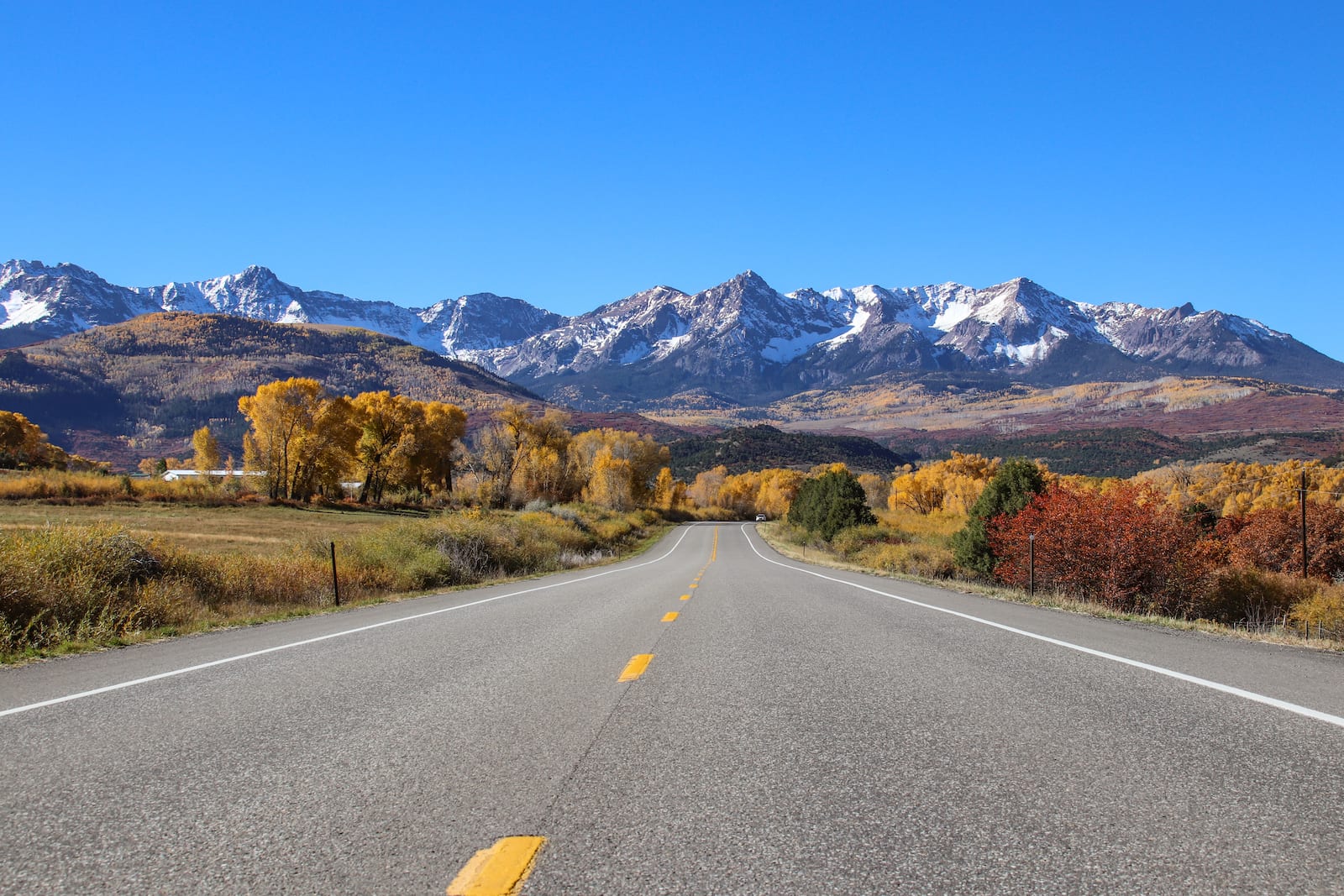 The Dallas Divide gets its name from the 11th Vice President of the United States, George M. Dallas, whom the nearby peak and large city in Texas are also named for.  In 1880, the first toll road was built that crossed over the Dallas Divide. In 1890, the route became part of the Rio Grande Southern Railroad, connecting Ridgway and Telluride.
There is another parallel route from Telluride to Ridgway nicknamed "Last Dollar Road" in reference to a desert transition from the "Million Dollar Highway" to the south. Dallas Divide is located on the San Juan Skyway, a national scenic byway, which also includes the aforementioned stretch of Million Dollar Highway.
Dallas Divide Accessibility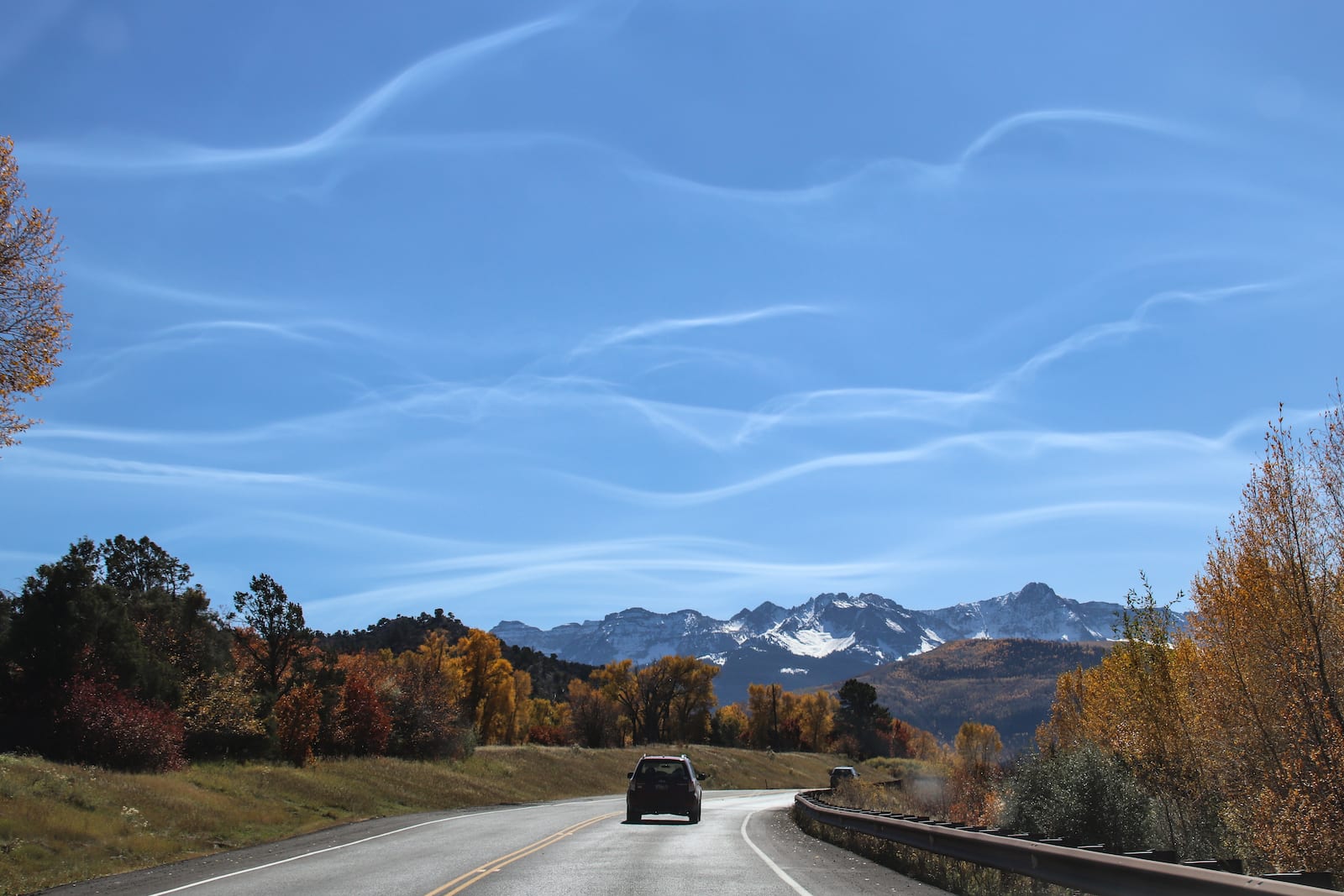 Compared to other state passes, the route to the Dallas Divide is somewhat easy and free of dangerously steep grades or continuous tight turns. State Highway 62 is a paved, asphalt road with a steady grade of roughly 4%.
Seasonality – Typically, Dallas Divide is open year round and is extremely popular in the fall for the vibrant colors of its many aspen groves.
Vehicle Restrictions – There are no vehicle restrictions on the Dallas Divide, other than those opposed by the State of Colorado.
Activities by Dallas Divide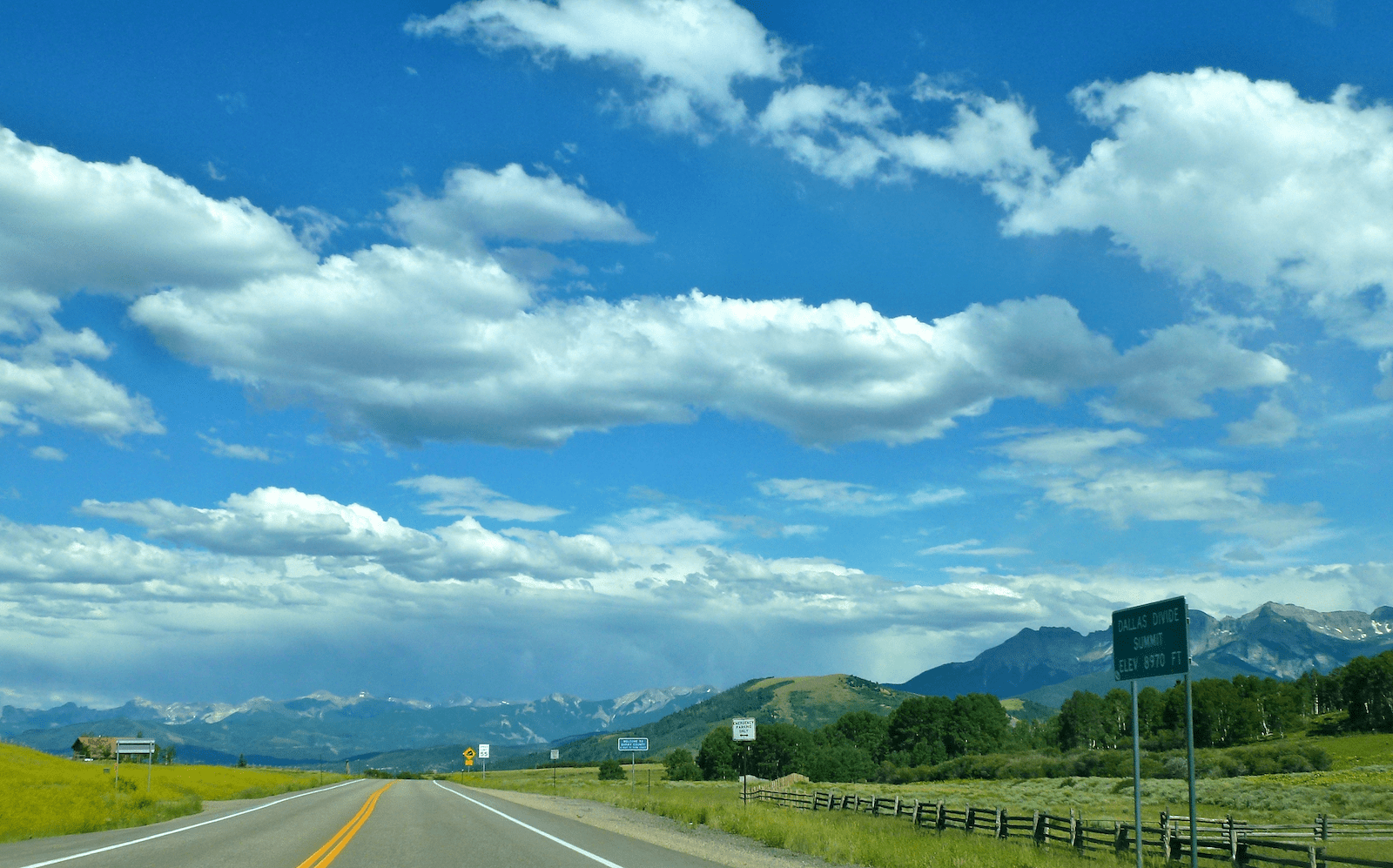 The Dallas Divide lies in an expansive, high elevation, and scenic part of Colorado. The nearby towns of Telluride and Ouray and extremely popular for winter activities or all-season types of getaway. Thanks to the area's interesting topography, there are hiking, mountain biking, and off road opportunities in desert and mountainous conditions.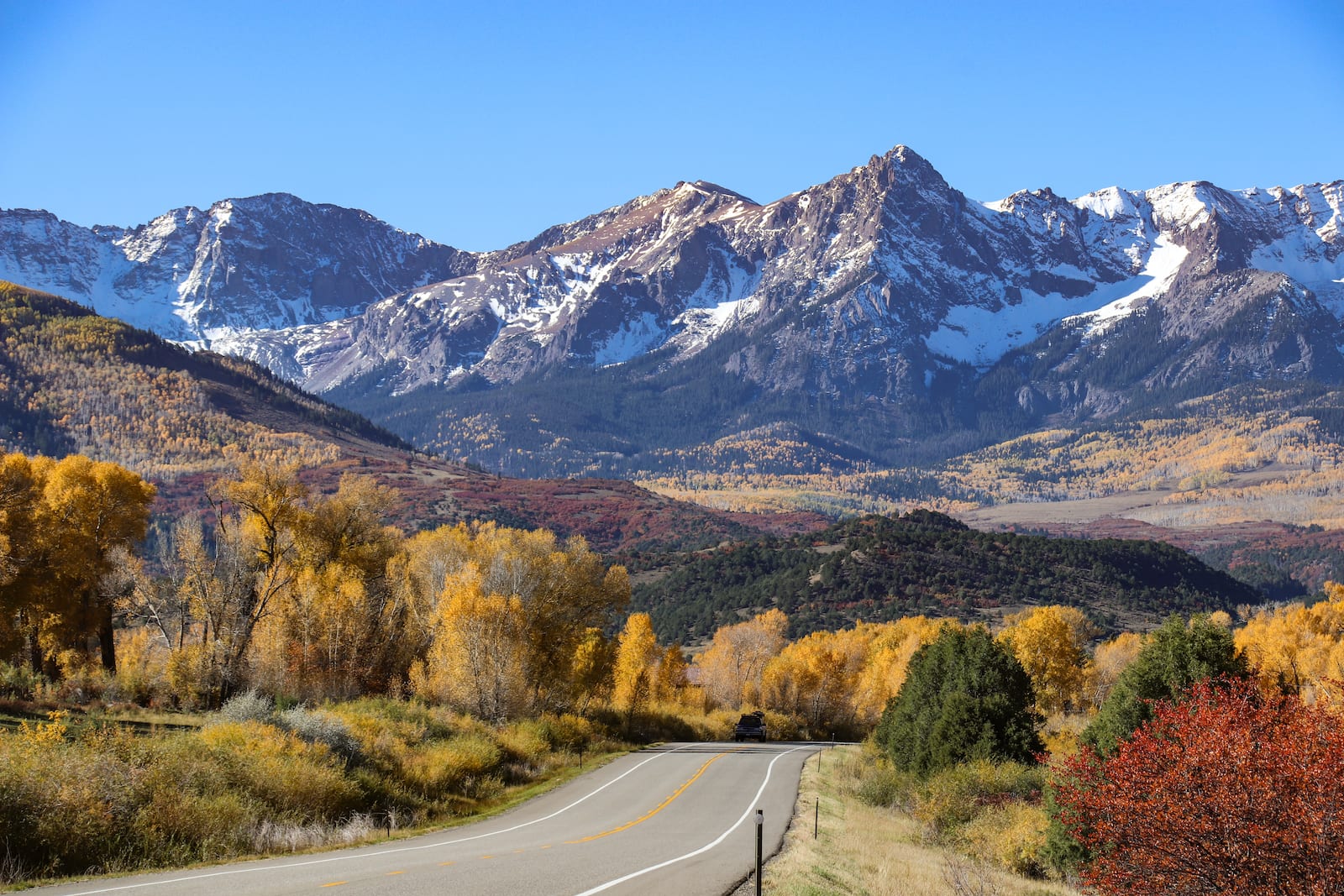 Details
Address: Ridgway to Placerville, CO
Season: Year round
Elevation: 8,983 ft (2,738 m)
County: Ouray / San Miguel
Mountain Range: San Juan Mountains / Uncompahgre Plateau
Coordinates: 38°05′40″N 107°53′18″W
Access: State Highway 62