Formerly Squaw Pass, this route now leads up Mestaa'Ėhehe Mountain. It reaches 9,790 feet, located in the Arapaho National Forest, roughly halfway between Evergreen and Idaho Springs, Colorado. The journey up and down Mestaa'Ėhehe Mountain offers miles of scenic roadway filled with aspen trees, wildflowers, and mountain views.
Although the journey is incredibly scenic, more often than not, Mestaa'Ėhehe Pass is nothing more than a quick stop along the way to the nearby 14,000-foot Mount Evans. For most drivers, a seasonal trip from May to October, weather-pending, up Mt Evans Byway is an unbeatable way to see the front range.
History of Mestaa'Ėhehe Mountain
The automobile route over Mestaa'Ėhehe Mountain was first established in 1923, and would later become fully paved in 1956. Originally named Squaw, this pass shared its namesake with the nearby Squaw Mountain, both of which bore the name of a derogatory sexual slur used to describe Indigenous Native American women.
Efforts were made to rename Mestaa'Ėhehe Mountain, just like California's Squaw Valley. You may still see the old name, Squaw Pass, on maps or in various literature.
Accessibility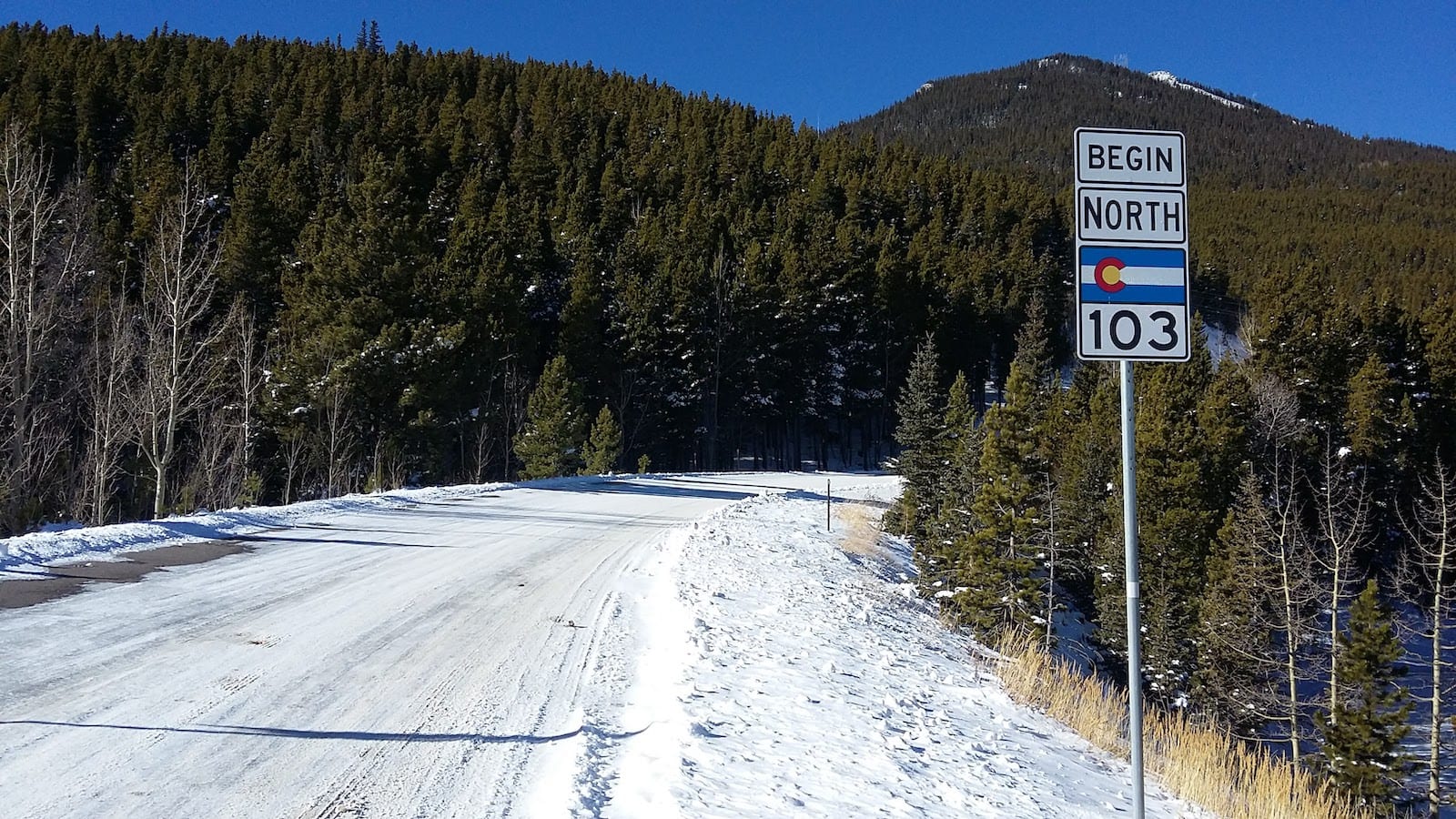 This pass is reached along Squaw Pass Road, which is also known as Colorado State Highway 103. Hopefully one day, the road itself may be renamed in honor of the new name of the mountain, Mestaa'Ėhehe. The route connects Evergreen, Echo Lake Park, and Idaho Springs with fully paved roads that experience a large number of sharp turns and elevation changes.
Drivers must be attentive when summiting Mestaa'Ėhehe Pass, and weather conditions should always be checked before traveling on SH-103.
Seasonality – In the winter, SH 103 is not considered an essential travel road, so access to Mestaa'Ėhehe Pass is often blocked by snow. With that said, the connecting Old Squaw Rd is popular for snowshoeing.
Vehicle Restrictions – There are no vehicle restrictions on Squaw Pass Road. 2WD and low clearance is okay, although motorists should be aware of Colorado Traction and Chain Laws.
Activities near Mestaa'Ėhehe Mountain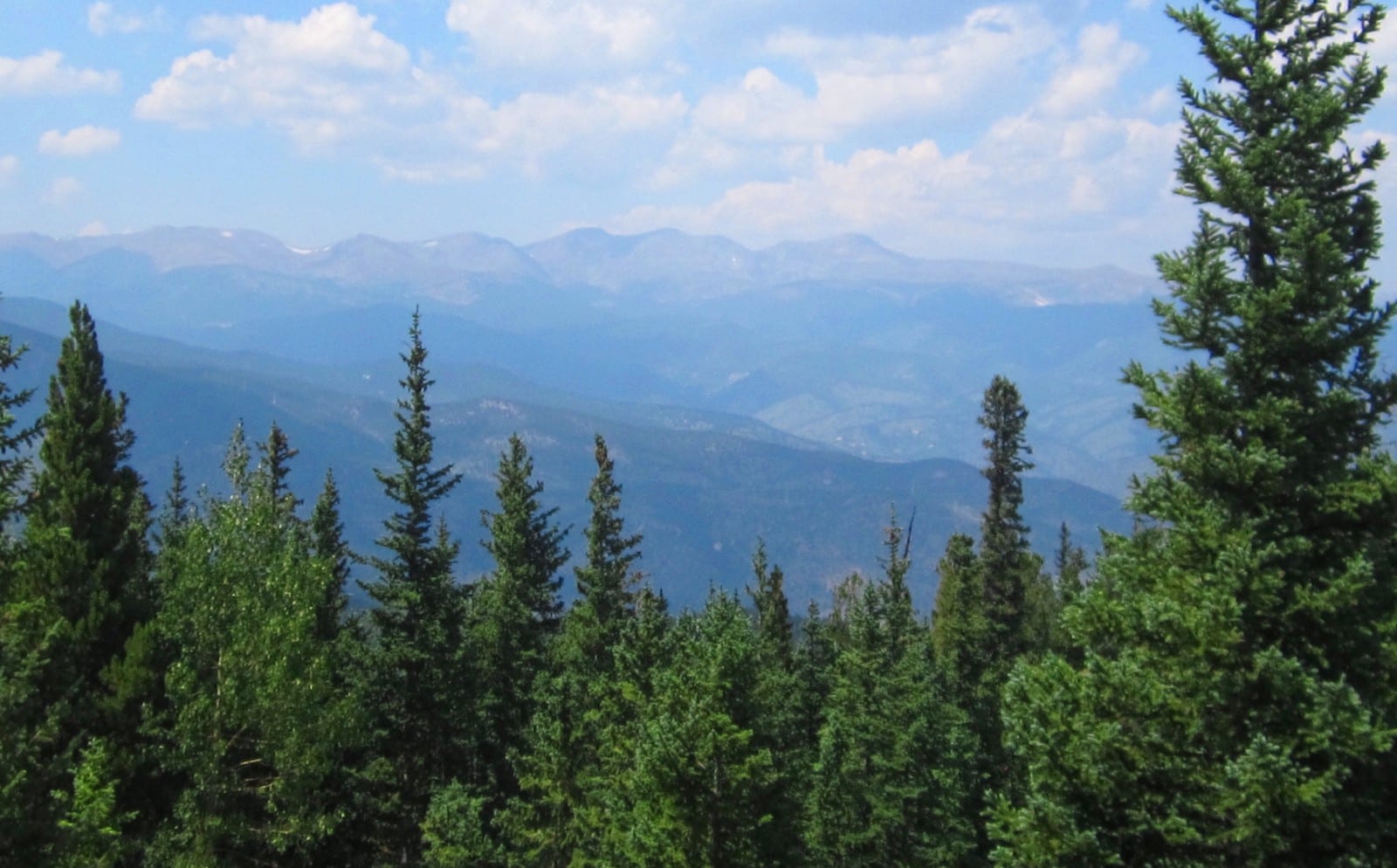 Mestaa'Ėhehe Pass is tucked into some of the most dramatic scenery in the front range of the Rocky Mountains. The surrounding Arapaho National Forest provides ample opportunities for hiking, climbing, mountain biking, and viewing wildlife.
At the pass, Mestaa'Ėhehe Mountain Trail is a 4.1-mile service road where OHV and explorers can hike to a fire tower that offers panoramic views of the stunning alpine wilderness.
Details
Address: Mestaa'Ėhehe Pass, Mestaa'Ėhehe Pass Rd, Evergreen, CO 80439 (between Idaho Springs)
Season: Early spring to late fall
Elevation: 9,790 feet (2,984 m)
County: Clear Creek County and Jefferson County
Mountain Range: Front Range of the Rocky Mountains
Coordinates: 39°40'47.8″N 105°28'25.8″W
Access: Colorado State Highway 103 (Squaw Pass Road)