Next time you're west of Denver and need something to do, Mestaa'Ėhehe/Squaw (pronounced mess-taw-HAY) Mountain Fire Lookout just might save the day. It takes about the same amount of time to get there from Evergreen as it does from Idaho Springs roughly a half-hour drive from either spot.
Whichever path you choose to take, it makes for a scenic drive. It winds through the Arapaho National Forest.
Mestaa'Ėhehe Mountain's Back Story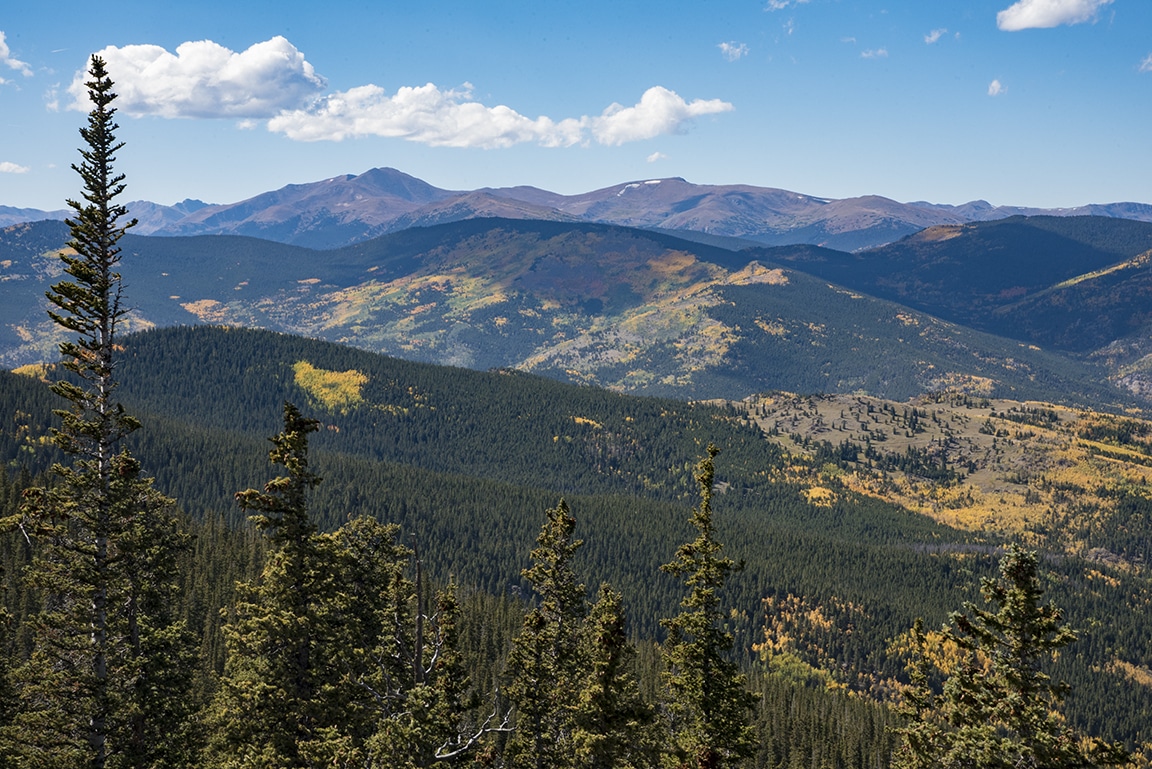 What used to be Squaw Mountain (a derogatory slur used for Native American women), has been renamed something more respectful and empowering. After a unanimous vote from the Colorado Geographic Naming Advisory Board, the mountain is now known as Mestaa'Ėhehe. This name pays homage to a historic Native woman from Colorado, also known as the Owl Woman, who played a role in helping improve relations between the Cheyenne, Arapahoe, and European people.
Mestaa'Ėhehe Mountain Activities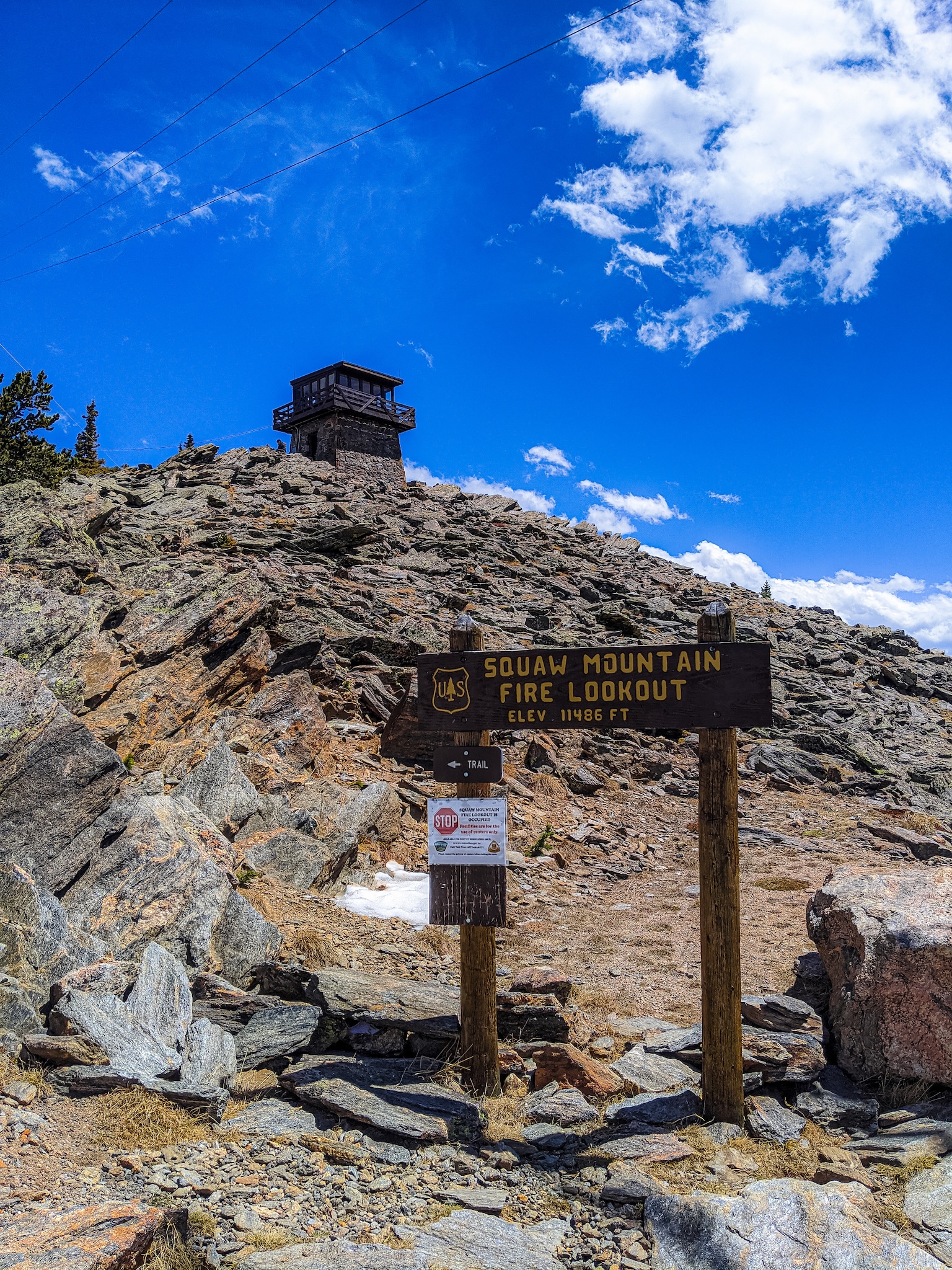 If the snow is excellent, you can ski right up to the mountain after parking along Mestaa'Ėhehe Pass. So grab your cross-country gear, and keep in mind that sometimes the top is a bit rocky if the snow coverage isn't adequate. It's an easy day hike, and you'll only have an elevation gain of about 800 feet. If the weather's nice, you could pack a picnic and eat it on the table behind the lookout.
From the top, you'll be treated to 14,000+ foot panoramas of Mount Evans, Longs Peak, and Pikes Peak, among other snowcapped mountains in the Mount Evans Wilderness.
Those who want to enjoy the scenery for as long as possible can reserve the fire tower for the night. The view is knock-your-socks-off good, and this popular site is well-known for its beauty. You'll need to make sure to plan ahead if you want to rent this place out.
You still might face wintry conditions depending on the season, but there's a stove, fridge, and space heaters so you won't quite feel like you're roughing it. With more amenities than a typical night of camping, the fire tower is the perfect weekend adventure for individuals and families alike.
Details
Address: Mestaa'Ėhehe Mountain Summit, Idaho Springs, CO
Phone: 303-567-3000
Season: Year-round, though snow occasionally prevents access
Elevation: 11,491 feet (3501 meters)