Owl Creek Pass is located on the border of Gunnison County and Ouray County in the Cimarron Mountains. Positioned at 10,114 feet above the Uncompahgre National Forest, Owl Creek Pass is a scenic summit east of Ridgway, Colorado.
On the journey to and from Owl Creek Pass, visitors can enjoy isolated panoramic views of southwest Colorado. Along the way, there are opportunities to see seasonal wildflowers, aspen groves, rushing streams, local wildlife, and iconic features such as Chimney Rock and Courthouse Mountain.
History
Owl Creek Pass has been used to cross Cimarron Ridge since the route was designated as a cattle-drive in 1885. The road has been well maintained and Owl Creek Pass remains free and safe to visit during the summer months.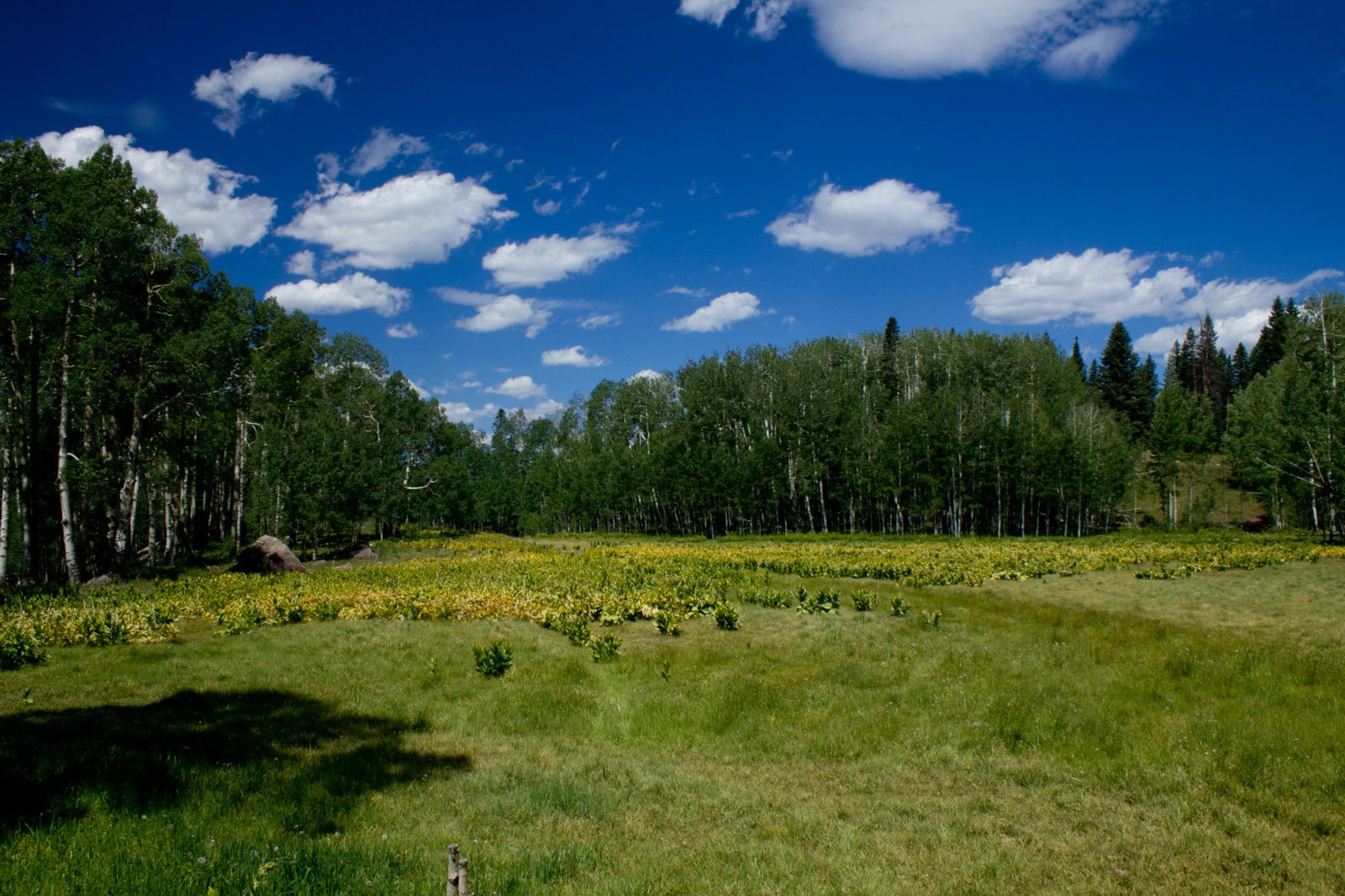 Just west of Owl Creek Pass summit, Deb's Meadow, also known as Shootout Meadow, was used as a filming location for the Academy Award-winning movies True Grit and How the West Was Won.
Accessibility
To reach Owl Creek Pass, motorists can travel east from the Ridgway Reservoir on County Rd 8 for approximately 16 miles. Approaching the pass, the gravel and dirt road starts to wind, and with plenty of tight turns, drivers are required to pay full attention. It is also possible to reach Owl Creek Pass from the north, passing the Silver Jack Reservoir along the way south from Cimarron, CO.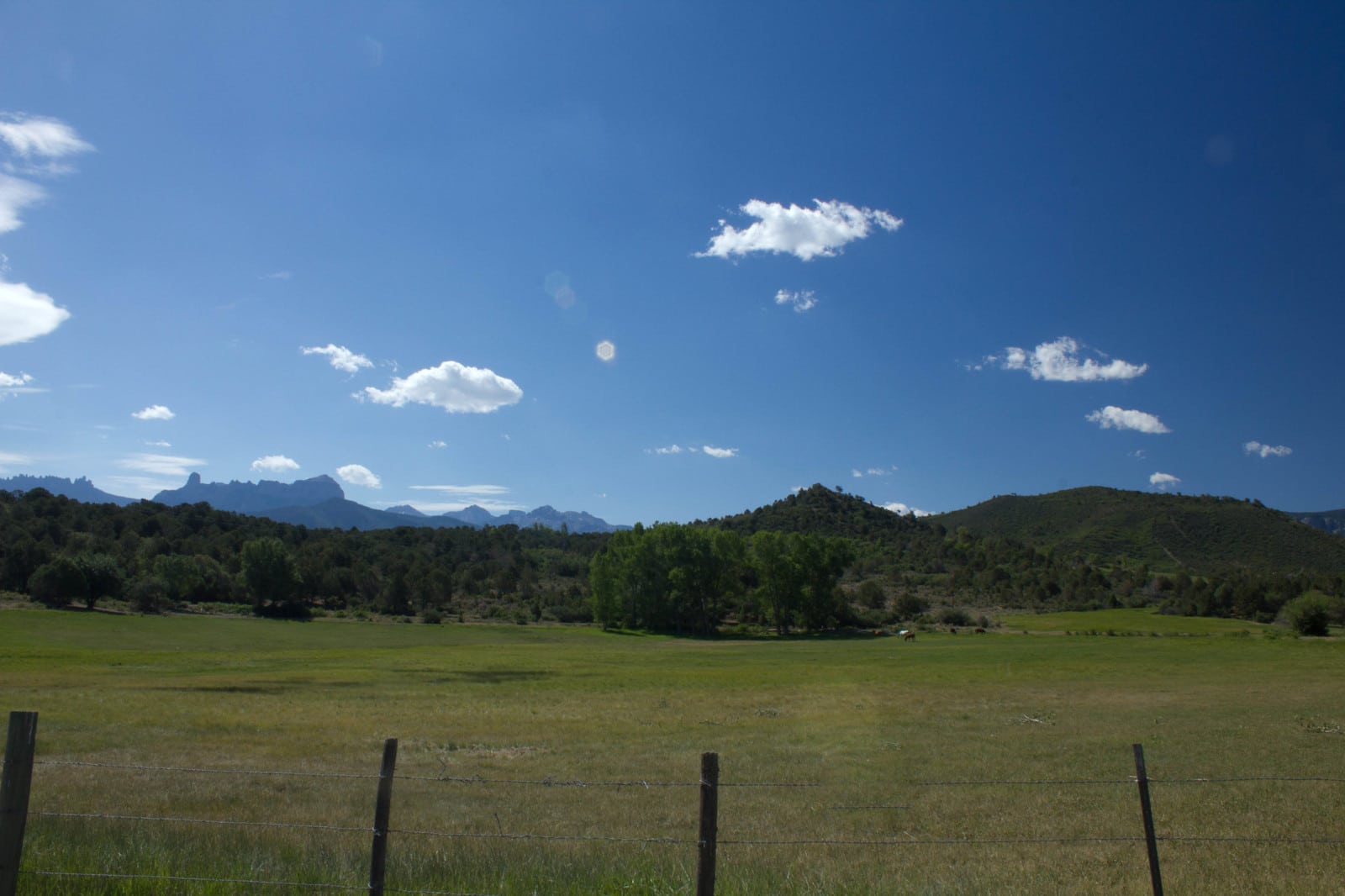 Seasonality – The road to Owl Creek Pass is typically open from June to October and is subject to quickly changing weather conditions. In the fall, early winter conditions can make traveling to the summit dangerous for those who are not equipped or prepared.
Vehicle Restrictions – In dry conditions, sturdy 2WD passenger vehicles can reach the top of Owl Creek Pass without any serious difficulties. During periods before or after heavy rainstorms, potentially muddy conditions may prevent cars without AWD or 4WD from reaching the pass.
Nearby Activities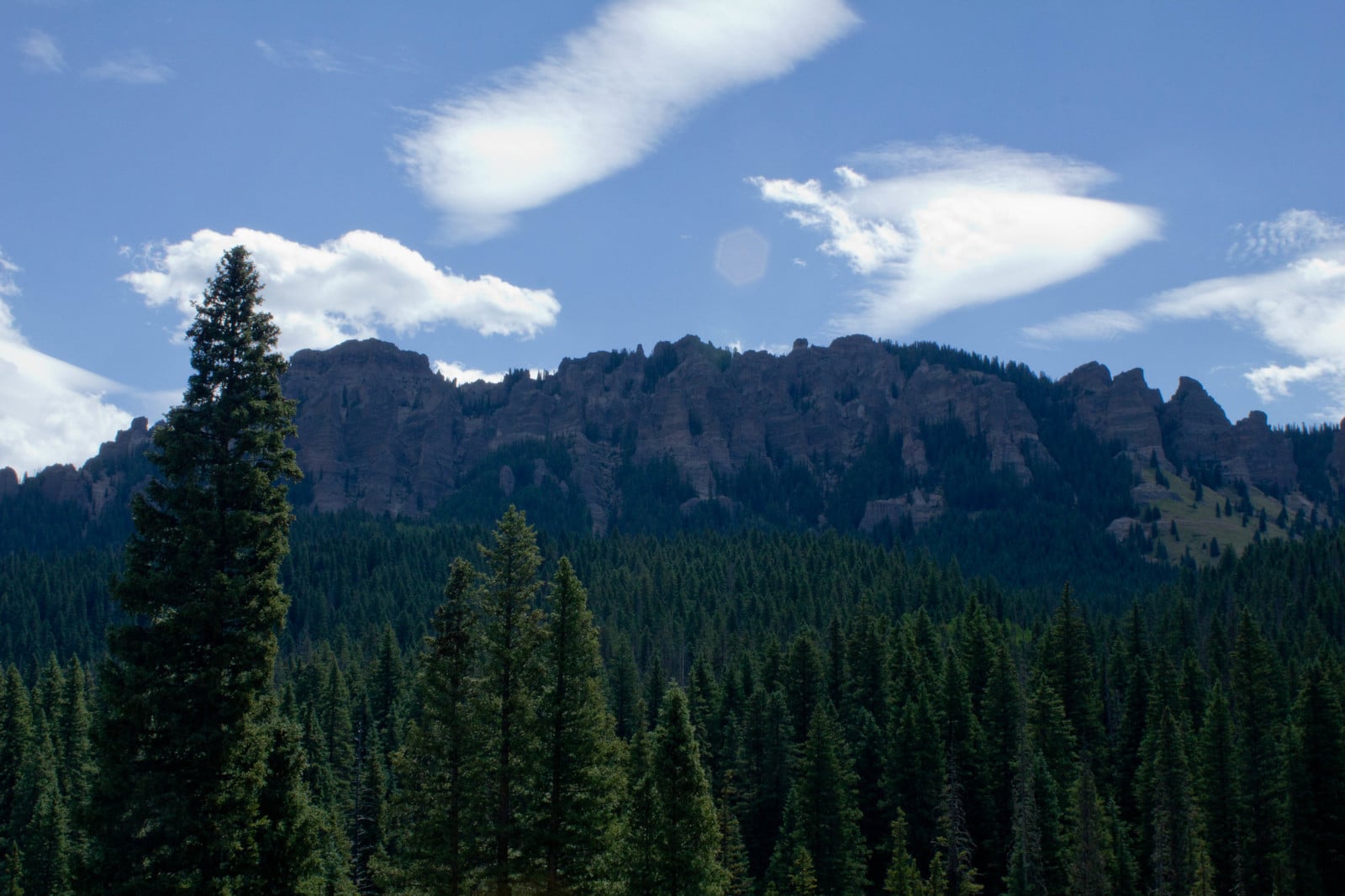 In the surrounding Uncompahgre National Forest, there are many outdoor activities to be enjoyed near Owl Creek Pass. Most commonly, travelers seeking hiking, camping, fishing, and boating opportunities continue north of the pass to enjoy the facilities at Silver Jack Reservoir and Beaver Lake.
Details
Address: County Rd 8, Ridgway, CO, 81432
Season: June to October
Elevation: 10,114 feet
County: Gunnison County | Ouray County
Mountain Range: Cimarron Mountains | San Juan Range
Coordinates: 38°09'30.4″N 107°33'44.2″W
Access: Maintained gravel and dirt road | 2WD accessible in good conditions