Dotted with pristine alpine lakes, soaring overlooks, and inviting meadows brimming with wildlife, Rocky Mountain National Park is full of fun things to do and see all year long. The park contains some of most arresting mountain landscapes in the world.
The following attractions are some of the park's most memorable and iconic landforms and sights. All are worth checking out if you're planning on visiting or even if you just want to experience the profound beauty of this place through pictures.
Here's a look at among the top things to do in Rocky Mountain National Park (RMNP), in no particular order:
Many Parks Curve Overlook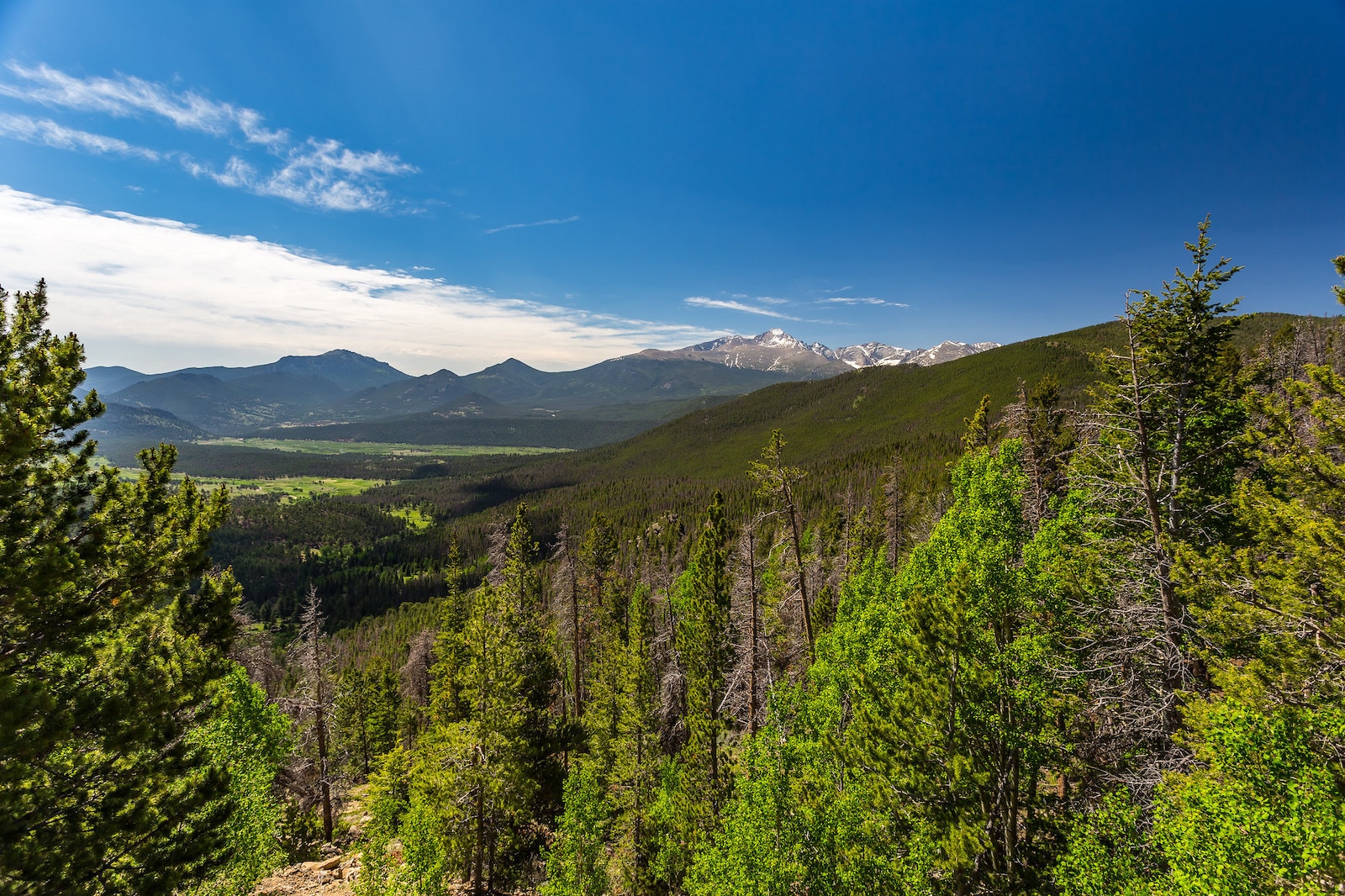 This overlook is beloved for its phenomenal panoramic views of Rocky Mountain National Park. Located on Trail Ridge Road west of Estes Park, the Many Parks Overlook's name is inspired by the multiple low-land meadows that sprawl out beneath it, including Moraine Park, Upper Beaver Meadows, and Horseshoe Park meadows with Deer Mountain and Longs Peak towering above them in the distance.
Lake Haiyaha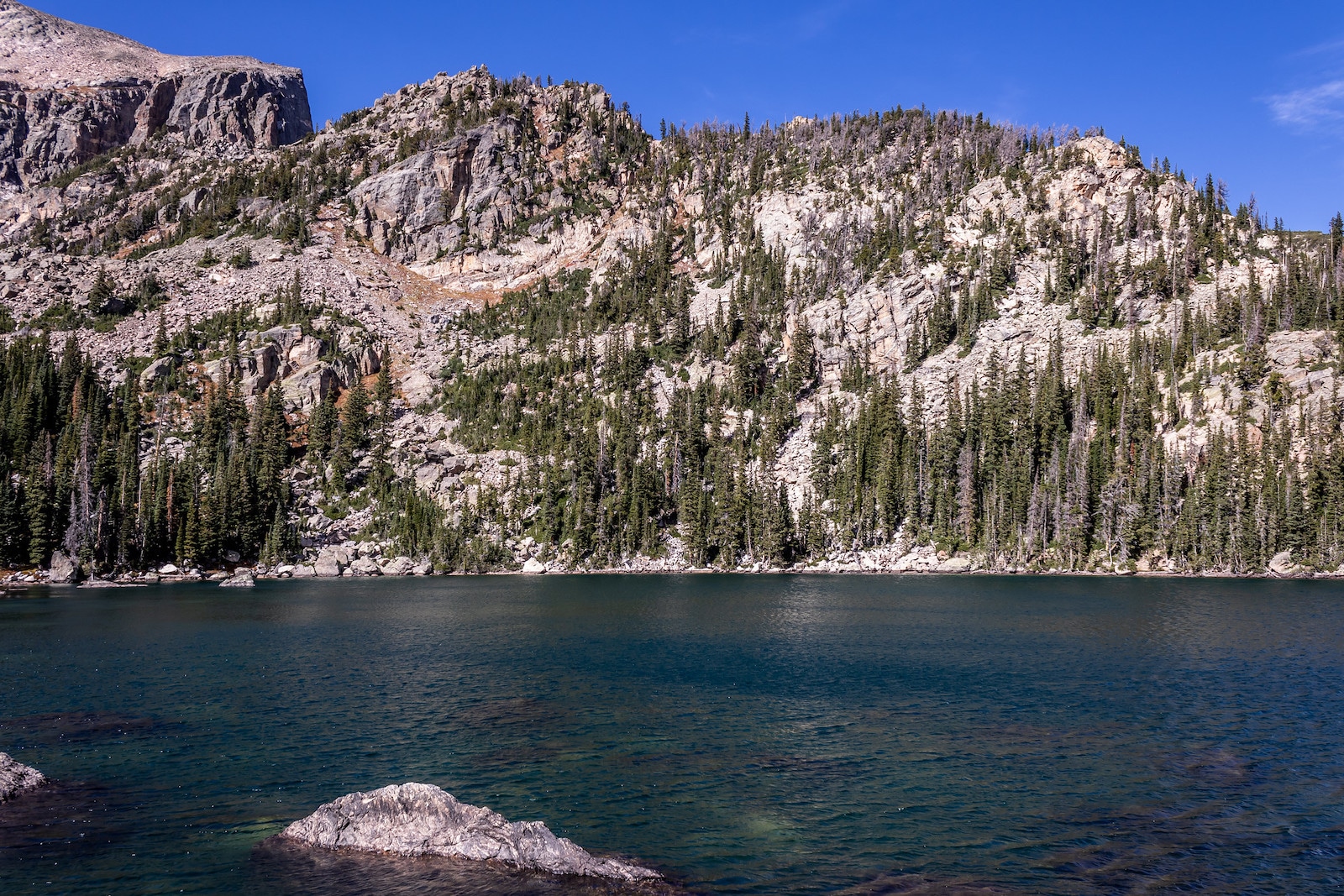 Accessing this lake requires a seven-mile round-trip hike, but those who make the trek are handsomely rewarded with the site of stately peaks soaring over a remote, gorgeous alpine lake. The hike is rated at moderate, so checking out Lake Haiyaha is a good option for inexperienced hikers or those not acclimated to high altitudes. You'll get a manageable challenge with a beautiful mountain lake to serve as motivation.
Forest Canyon Overlook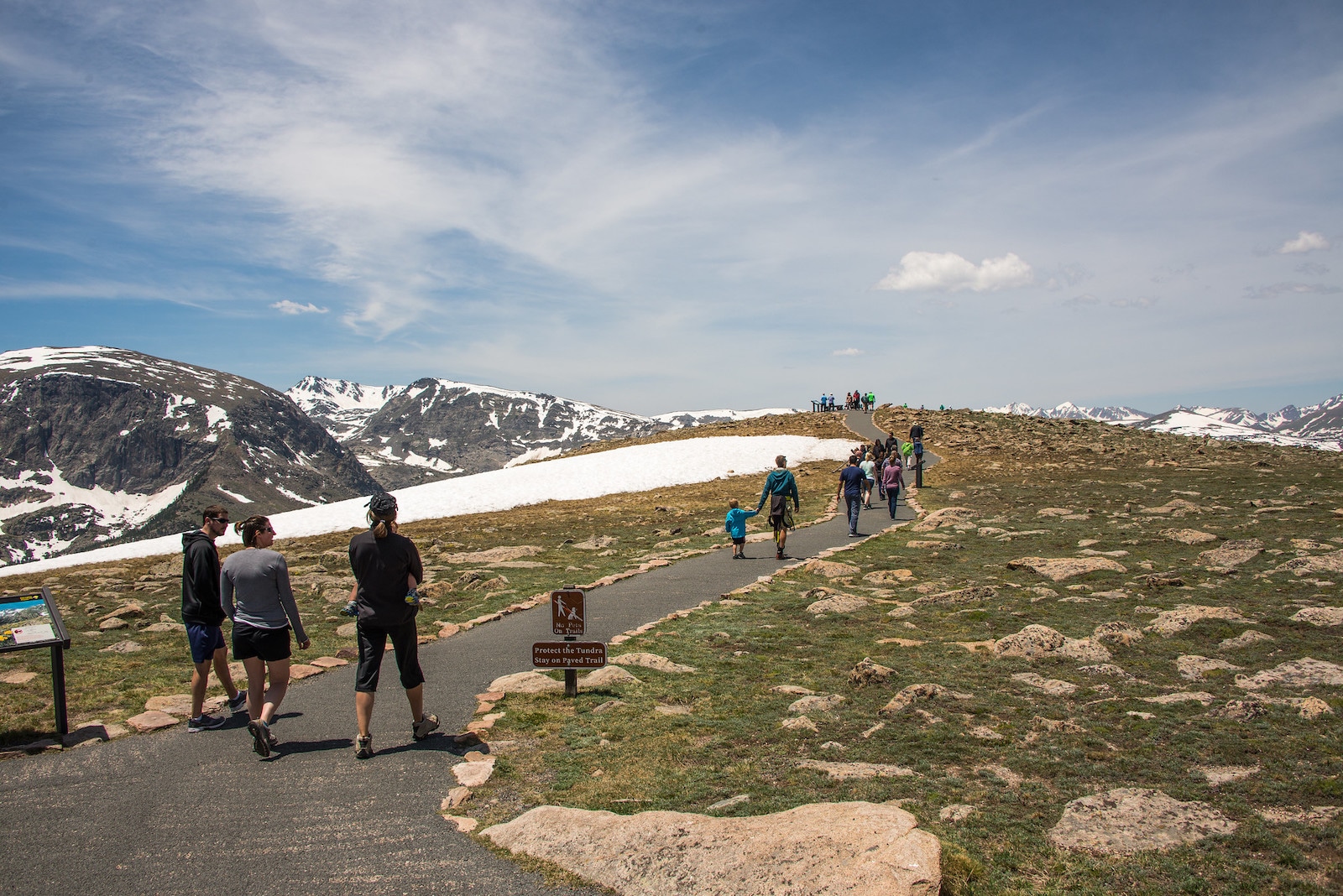 Perched at 11,716 feet, the Forest Canyon Overlook offers some of the best scenery in all of Rocky Mountain National Park, with views of Hayden Gorge, Gorge Lakes and a massive v-shaped valley that was carved out by a 1,500-foot glacier. With how beautiful this spot is and how easy it is to access from Trail Ridge Road, it gets quite packed during peak times, so plan accordingly and drop by early to skip the crowds.
West Horseshoe Park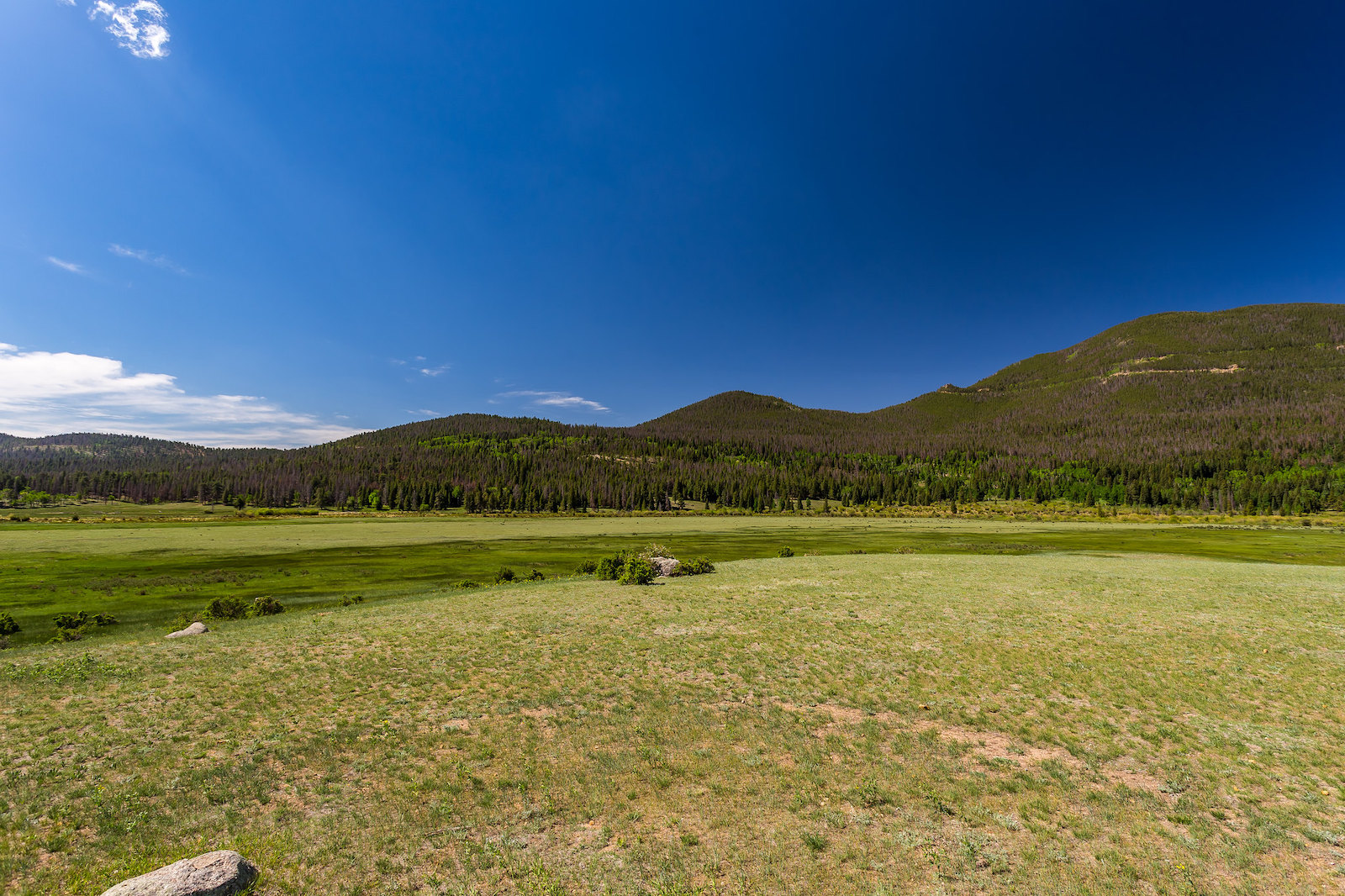 Located off of Old Fall River Road west of Estes Park, West Horseshoe Park boasts stellar views of evergreen forests, immense peaks, and quaint mountain meadows. It's an ideal area for the viewing changing of the leaves in the fall, the sublime, star-filled sky when the night goes down, and wildlife any time of the year.
Longs Peak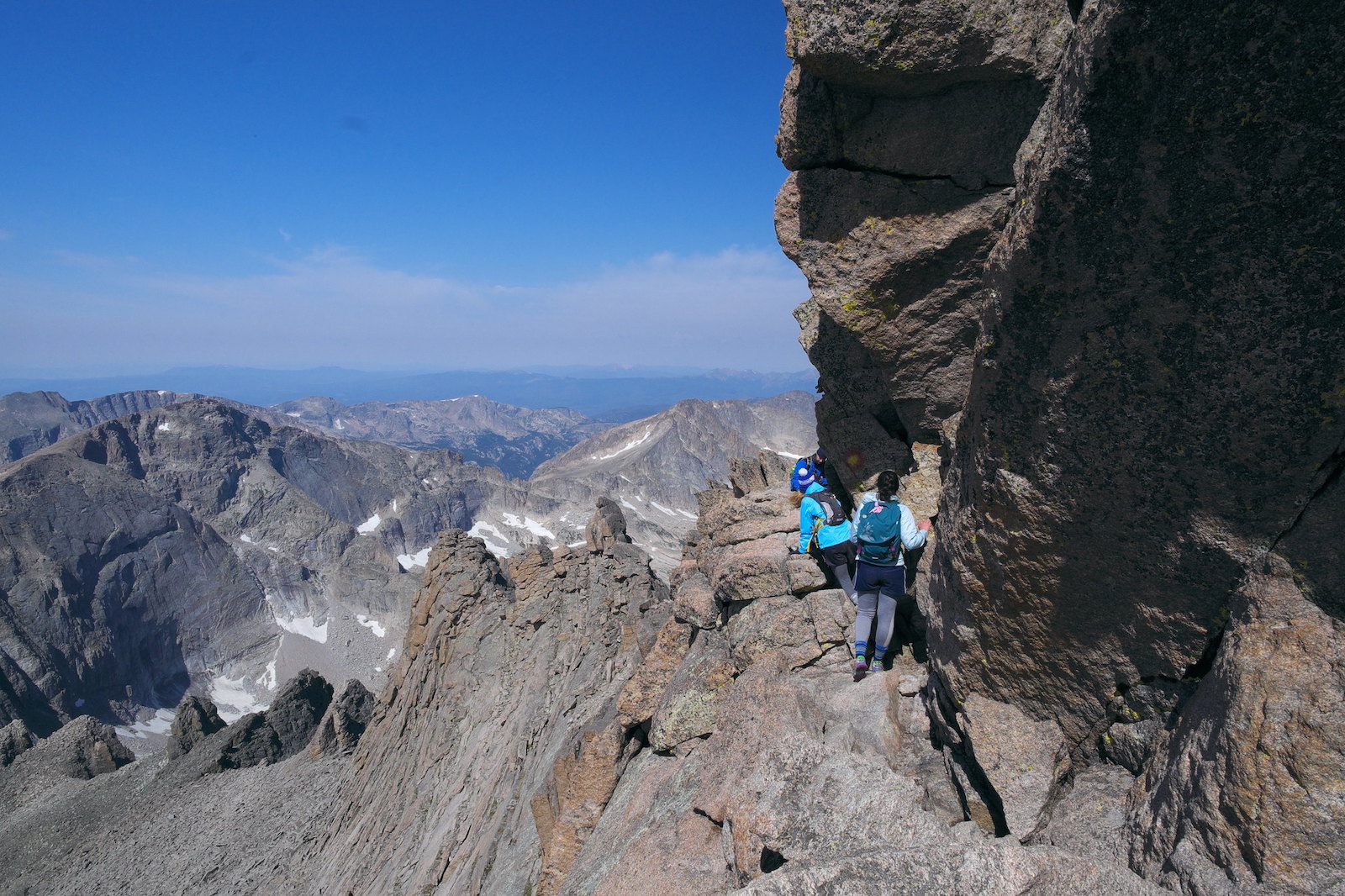 At 14,259 feet, Longs Peak is the tallest mountain in Rocky Mountain National Park and stands among Colorado's highest peaks. This massive natural feature can be seen almost anywhere in the park, and offers one of the most scenic and challenging 14er climbs in Colorado, by way of the Keyhole Route. Longs Peak has a reputation for taking on drastically different characters depending on the weather conditions and angles it's viewed.
Old Fall River Road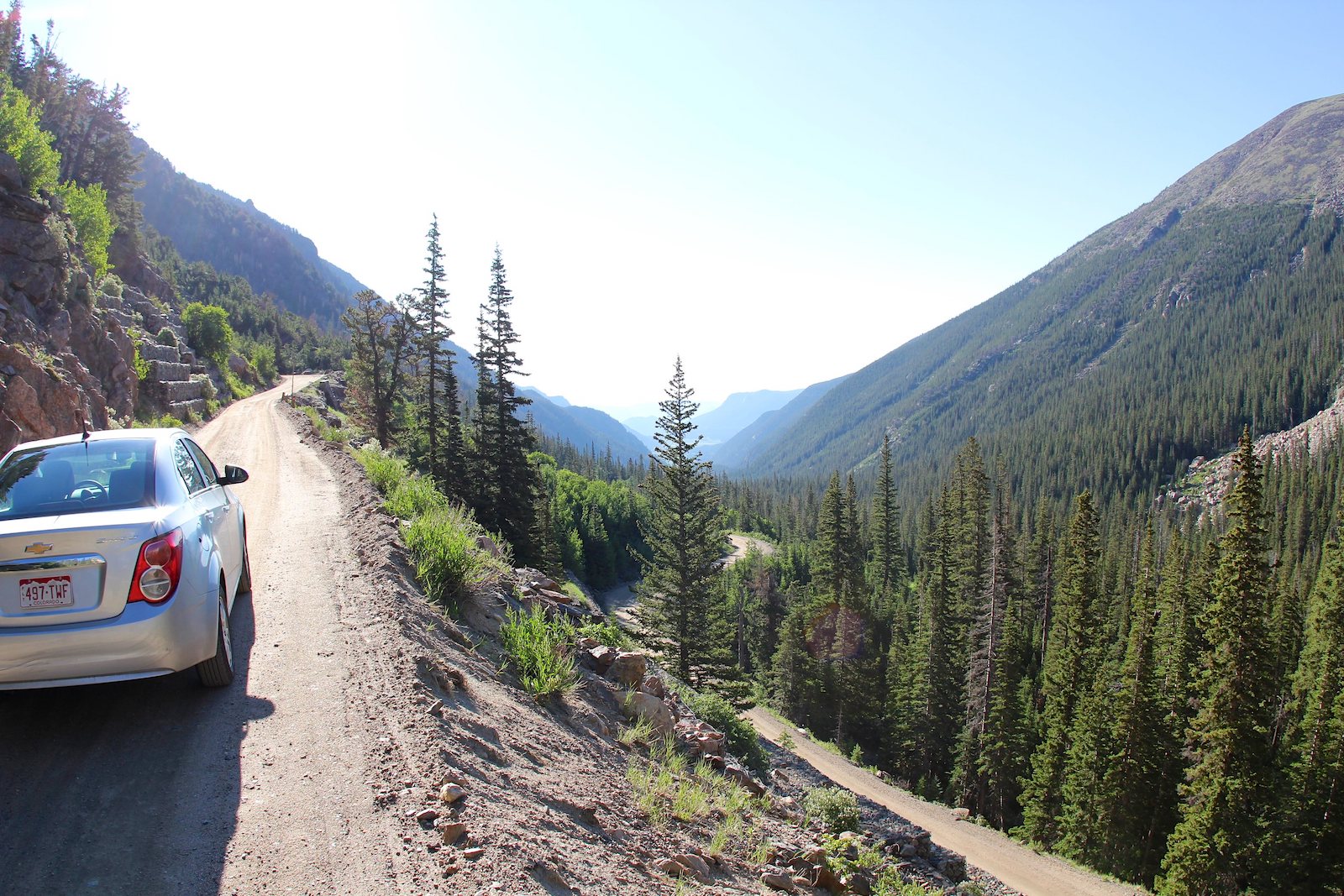 This Rocky Mountain National Park staple recently celebrated its 100-year anniversary, and holds the distinction for being the first established auto route in the park. With access to rewarding sites like Chasm Falls, the Endovalley picnic ground, and the East and West Alluvial Trailheads, Old Fall River Road serves as a quaint nature-forward alternative to Trail Ridge Road. Plus, it offers one of the most gorgeous drives in Colorado.
 Holzwarth Historical Site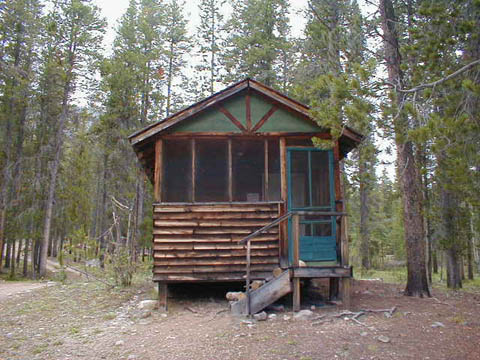 Boasting a spread of quaint, historic cabins set against a grandiose mountain backdrop, the Holzwarth Historical Site is located north of Grand Lake off of Trail Ridge Road. The site's origin story began in 1917 when John and Sophia Holzwarth chose 160 acres of Rocky Mountain Wilderness to build their home and livelihood using the Homestead Act. Today, this special section of RMNP is used to educate visitors about what homesteading in the Colorado high country was like for European settlers.
Alberta Falls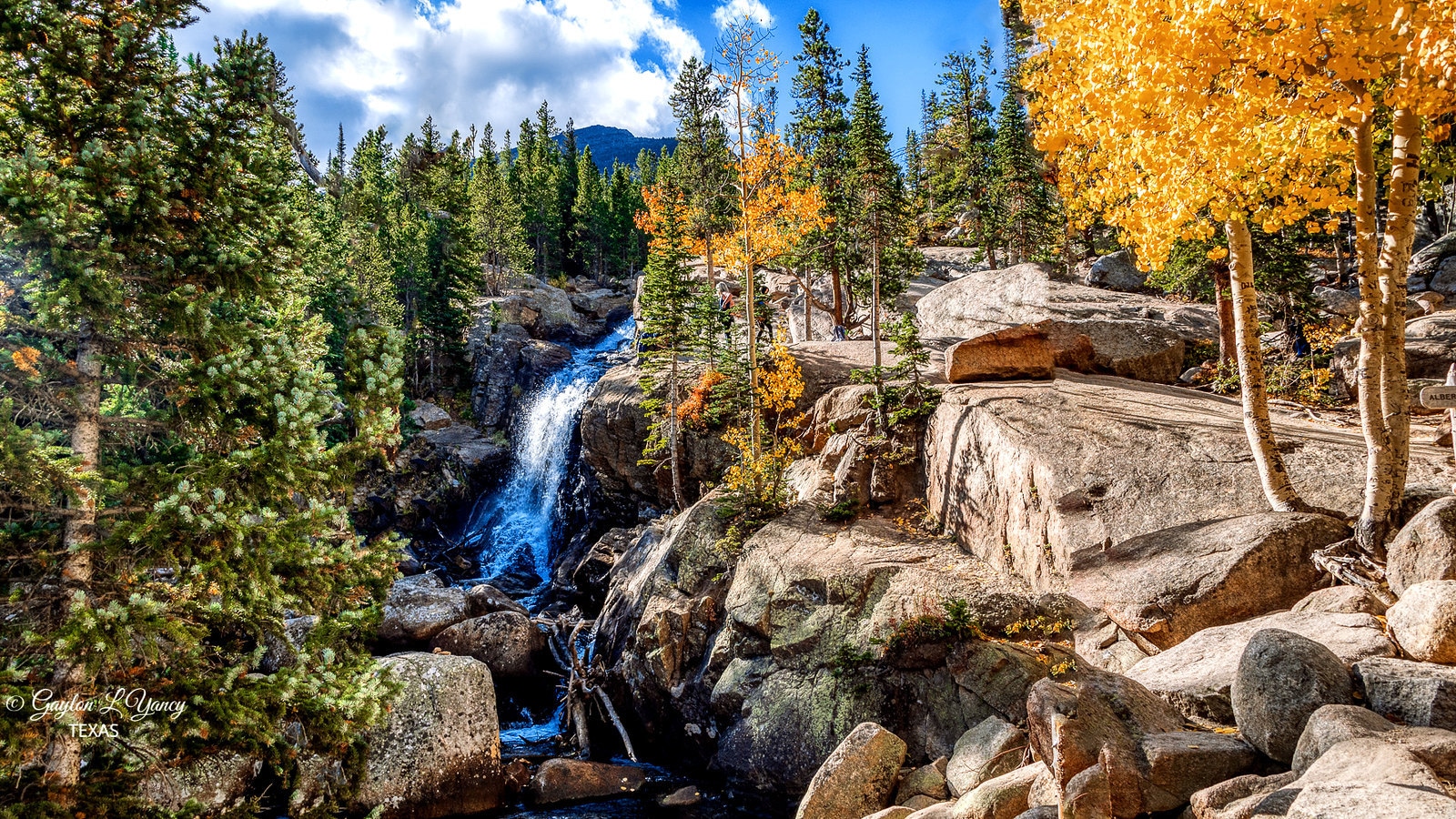 Fueled by the rushing waters of Glacier Creek and immersed in an unsullied evergreen forest, Alberta Falls is one of Rocky Mountain National Park's most beloved landmarks. Between the ease of the hike to access the falls (it's just over a mile long) and all the sublime beauty offered along the way, Alberta Falls is one of the most frequently visited destinations in the park.
Check out some other wonderful waterfalls by RMNP, all close to Estes Park.
Dream Lake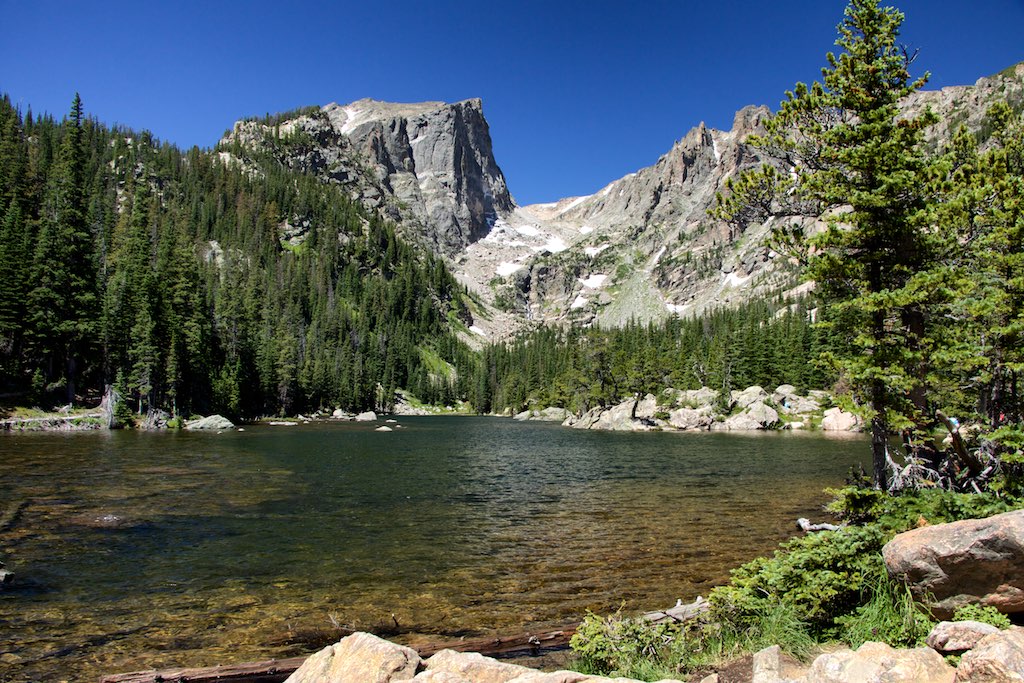 This stunning Rocky Mountain National Park landmark is popular with landscape photographers, cross country skiers, and enjoyers of beauty visiting from around the world. A serene alpine lake set under the majestic Hallett Peak, Dream Lake can be accessed via Bear Lake Trail, which is an easy 2.2-mile hike. But make sure to plan ahead because this section of the park is extremely popular, and parking spots are hard to come by during peak visiting hours.
Trail Ridge Road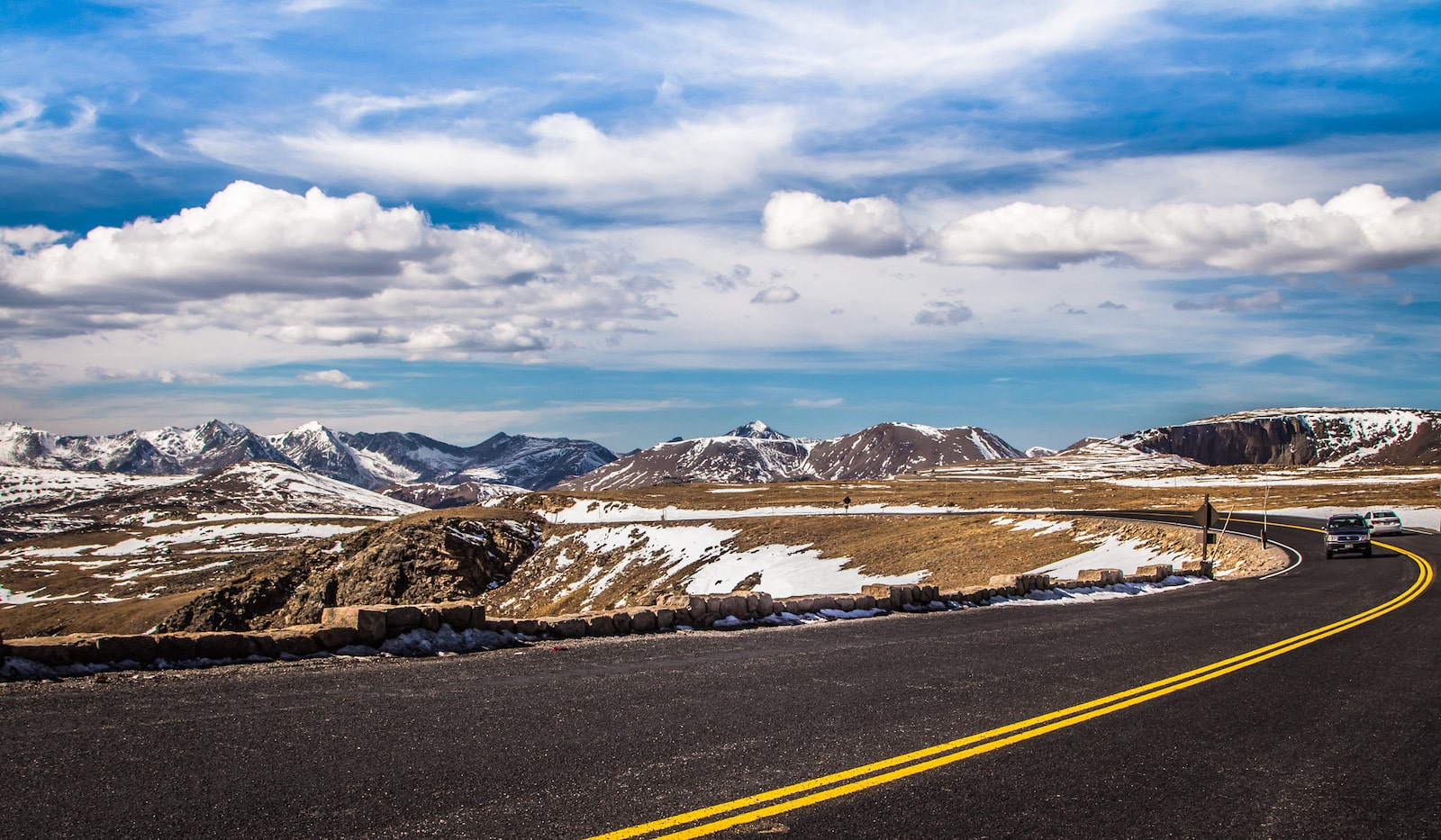 Trail Ridge Road extends from the towns of Grand Lake to Estes Park, and can be thought of as sort of a long main street for Rocky Mountain National Park. Many of the area's best overlooks can be accessed on this road, which is closed during the winter due to snow.
The views you'll be treated to on this road are astounding start to finish regardless of the direction you drive in. It's a rare opportunity to access the sort of jaw-dropping high-elevation views you can normally only get by summiting tall peaks but from the comfort of your car. Trail Ridge Road reaches a maximum elevation of 12,183 ft.
Rocky Mountain National Park has been inspiring visitors from around the world since its founding in 1915 because of the unforgettable landmarks and sights featured here. Plus due to the overwhelming beauty of the this area as a whole.
For those looking for accommodations consider these top hotels and campgrounds:
Safe travels and have a terrific time exploring Colorado's most visited national park!