The Silverthorne Performing Arts Center is a contemporary venue for creative and performing arts located in the heart of Silverthorne, Colorado. This newly built facility drives the downtown arts scene and offers a place for artists, performers, and audiences to thrive.
Home to the Lake Dillon Theatre Company, the center features three performance spaces including two intimate "black box" theatres, two theatre classrooms, indoor and outdoor gathering spaces, art exhibition areas, a full bar, and a kitchen. It's open year-round and offers rotating exhibits.
Lake Dillon Theatre Company
Since 1993, the Lake Dillon Theatre Company has worked to bring culture and arts to downtown Silverthorne. Beginning with their free concert summer series and continuing with their youth workshop, community outreach programs, and theatrical performances, they have helped creativity to flourish.
Once an amateur theatre company in need of rehearsal space, Lake Dillon now has a permanent home in the Silverthorne Performing Arts Center, delivering professional, regional theatre to the community. Of the three performance spaces, two are intimate "black box" designs, holding up to 198 guests in theater one, or up to 70 guests in theatre two.
The black box design offers creative freedom in staging, lighting, and seating arrangements. Every performance is customized for its audience, allowing for versatility in its productions. Dance and theatrical performances both take center stage here.
Outdoor Space & Education
Since the center opened, it's become the cultural cornerstone of downtown Silverthorne. Outside, the center offers gathering spaces for both public and private events, as well as art exhibitions. The outdoor stage and lawn area feature summer theatrical and musical performances.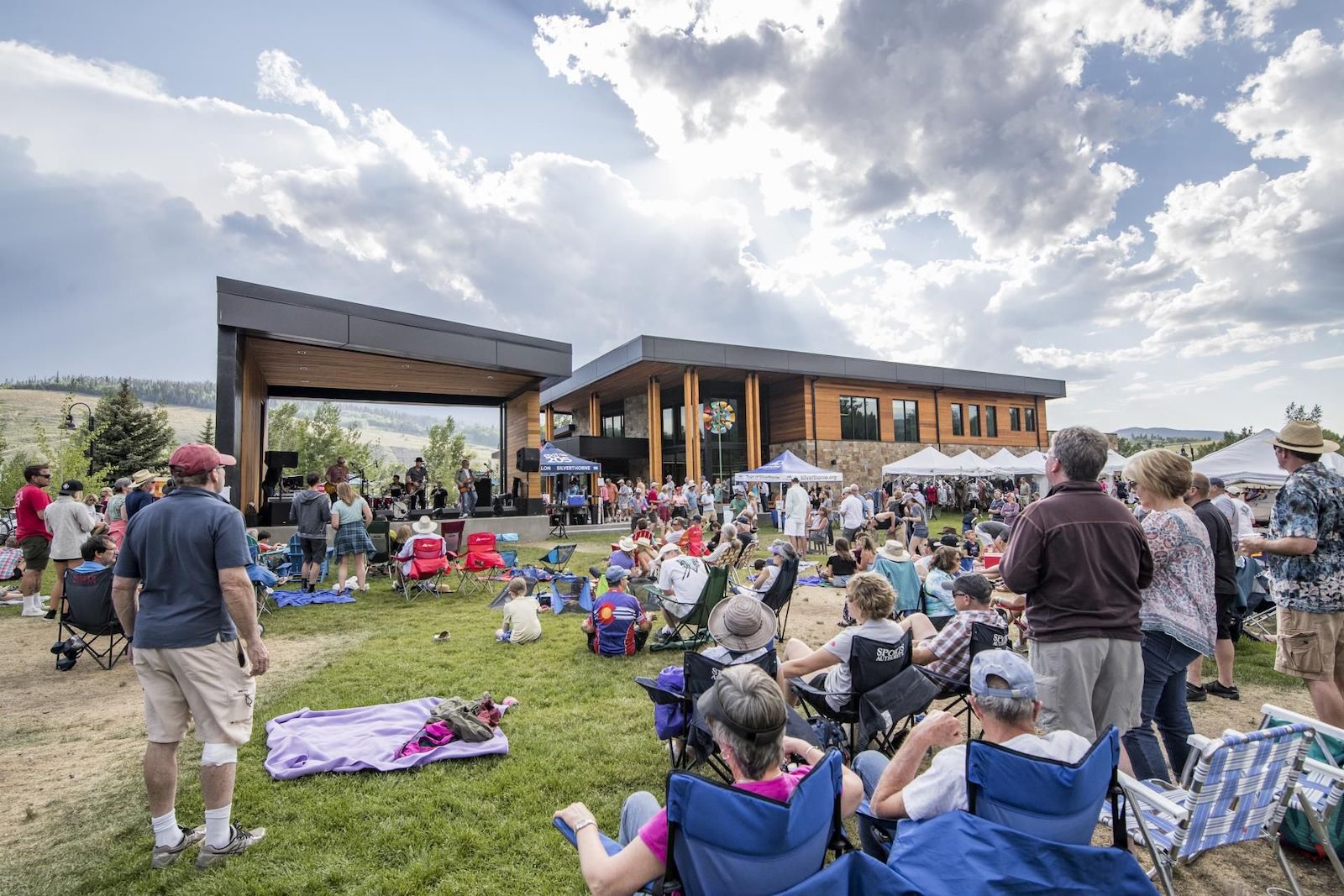 Spend your afternoon strolling the grounds and absorbing the cultural scene amidst sunshine and fresh air or enjoy an evening out while picnicking and watching a family-friendly show under the stars. Food, drinks, and blankets are always welcome. Additionally, education has always been a part of Lake Dillon's mission.
The center, in conjunction with Lake Dillon Theatre Company, offers learning opportunities for both adults and children. Study playwrighting, acting, voice, or theatre in general. Children and teens can join a youth summer camp or take a weekly class and learn from professionals who actively work in their craft.
Learn to express yourself in a safe environment that fosters creativity, imagination, and togetherness.
Details
Address: 460 Blue River Pkwy, Silverthorne, CO 80498
Phone: 970-513-9386
Season: Year-round
Website: lakedillontheatre.org